update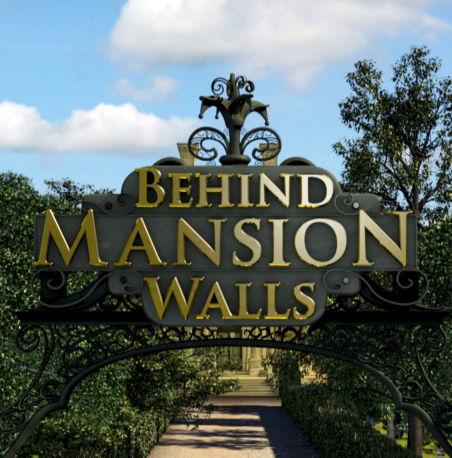 Season 1
Monday, June 6th, 2011

1: Death in Palm Beach

Palm Beach is Florida's classic playground of the rich. Exclusive country clubs, millionaire mansions, and a high society open only to the 'right' kind of people. But where the money flows, greed and envy, and even murder will follow close behind.

Monday, June 13th, 2011

2: The Perfect Crime

There's a sense of entitlement that can come with growing up in a wealthy family. But what if you think you're smarter than the cops and someone who can commit the perfect crime?

Monday, June 20th, 2011

3: Fatal Dynasty

The Du Ponts are one of the great American dynasties, a family built on historic wealth and reputation. But the family name would be tarnished after it was connected to two shocking murders with extraordinary stories behind them.

Monday, June 27th, 2011

4: The Enemy Within

With children, what's the worst an average parent can expect? A temper tantrum? Rich kids can take brat behavior to a deadly level. All their lives, these children were given everything they wanted. When they heard the word 'no', they reached for guns.

Monday, July 4th, 2011

5: Rich Justice

When people acquire a fortune, an arrogant attitude can come with it. These individuals can sometimes turn into criminals for the sake of money. The murderers in this episode are all united by one desire - to keep their lifestyle at any cost.

Monday, July 11th, 2011

6: The Wayward Son

There is an old saying that is whispered in the exclusive parties where the wealthy socialize. The grandfather will make a fortune, the father will build on it, and the son will squander it. These sons did more than lose money, they also took lives.

Monday, July 18th, 2011

7: Fatal Greed

When you're already wealthy beyond most people's wildest dreams, why would you need more? And why would you risk everything by killing to get it? Greed drove these people to the brink, and they committed horrifying acts in order to fulfill their desire.

Monday, July 25th, 2011

8: A Family Feud

All families have their moments of madness around the dinner table. When the family fortune runs into the millions, a passing rivalry can flare up into a lethal conflict. Nothing tears at the gilded fabric of a wealthy life like a bitter family feud.

Monday, August 1st, 2011

9: Husbands & Wives

When these couples said "I Do", it was more than a union of love, it was a union of wealth and dreams. But money did not buy happiness, it bought death and despair. These husbands and wives had dream marriages that ended in murder, prison and disgrace.

Monday, August 8th, 2011

10: Secret Lives

Socialites who went into hiding to conceal their crimes and protect their wealth

Monday, August 15th, 2011

11: Beverly Hills Kids

When rich kids run out of money, they make sure they don't have to ask daddy to sign another check.

Monday, August 22nd, 2011

12: The Hired Help

The wealthy buy services including hired help for murder.

Monday, August 29th, 2011

13: The Thoroughbred Heiress

The power of big money clouds the truth of open and shut cases.
Season 2
Thursday, June 7th, 2012

1: A Toxic Inheritance

Being born into wealth can be a curse instead of a blessing; families are torn apart by greed, jealousy, and murder.

Thursday, June 14th, 2012

2: The Killer Inside

A property dealer orders employees to torture and kill; a wealthy businessman is murdered in broad daylight.

Thursday, June 21st, 2012

3: Sex, Money, Death

A wife has an affair and vanishes after dropping off her kids with her estranged husband; a man living a double life hatches a sinister plan.

Thursday, June 28th, 2012

4: Kiss or Kill

A woman is stabbed 23 times when her fairytale marriage turns sour; police find blood in the home of a missing man.

Thursday, July 5th, 2012

5: Hidden Desires

A woman is found dead in her bathtub; a man fails to return home following a business trip.

Thursday, July 12th, 2012

6: Death Before Divorce

One doctor lies dead after a stabbing and another is guilty of murder.

Thursday, July 19th, 2012

7: A Killer's Smile

A man posing as a doctor kills a woman and then buries her body at his home; all is not as it seems when a family is found dead.

Thursday, July 26th, 2012

8: Born to Win

Two brothers grow up to make millions, but darkness follows as both end up the victims of cold-blooded murder.

Thursday, August 2nd, 2012

9: Daddy Dearest

His millions give them all they could ever want, but in reality the man meant to be their greatest protector becomes their greatest enemy.

Thursday, August 9th, 2012

10: Devils in Disguise

A perfect family man and a treasured member of the community hide dark secrets.

Thursday, August 16th, 2012

11: Moneyed Mysteries

Shocking crimes that rocked the world; stories of murder, greed, royal connections.

Thursday, August 23rd, 2012

12: The Price of Love

These women thought they had found their modern day fairytale - the man, the house and the millions. But as the pages turned, their fairytale soon became a nightmare ending in murder.

Thursday, August 30th, 2012

13: Family Ties

These families are driven by passion and money.
Season 3
Thursday, May 23rd, 2013

1: Above Suspicion

Killers believe that when the trail is cold, they are above suspicion

Thursday, May 30th, 2013

2: Dark Secrets

Fairytale weddings make a splash in the social pages, but some matches are far from perfect.

Thursday, June 6th, 2013

3: Mask of Lies

Family members disregard kinship over money matters.

Thursday, June 13th, 2013

4: Flesh & Blood

People are willing to kill for wealth.

Thursday, June 20th, 2013

5: Heir to Misfortune

Wealthy heirs destroy human lives.

Thursday, June 27th, 2013

6: Never Enough

Affluent people kill to further increase their wealth.

Thursday, July 11th, 2013

7: Kill for Cash

Extortion is inflicted only on the rich, often when a friend or relative is greedy for money.

Thursday, July 18th, 2013

8: A Bankrupt Heart

When falling out of love leads to splitting assets worth millions, spouses kill to cut their losses.

Thursday, July 25th, 2013

9: Lord and Master

Refusing to obey the ``Lord of the Manor'' can have deadly results.

Thursday, August 1st, 2013

10: Rough Diamonds

Millionaires fall for lower-class workers who turn out to be greedy killers.

Thursday, August 8th, 2013

11: Spoiled Rotten

Rich, pampered children become ruthless killers.

Thursday, August 15th, 2013

12: Covet and Kill

Jealousy turns into an obsession when less-fortunate people kill the wealthy in order to walk in their shoes.

Thursday, August 22nd, 2013

13: Blood Money

Wealthy people hire hit men to dispose of troublesome loved ones.