update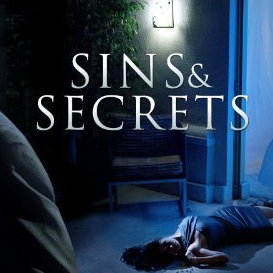 Season 1
Thursday, February 17th, 2011

1: Knoxville

Sins and Secrets goes to Knoxville to examine the deaths of Channon Christian and Christopher Newsom who disappeared shortly after they were carjacked. The police eventually discover their raped and brutally beaten bodies and trace the murders to five black suspects setting off racial tensions in the city.

Thursday, February 24th, 2011

2: New Orleans

Sins and Secrets goes to New Orleans to examine the murder of Liz Marinello the wife of a local celebrity was was found shot after leaving a therapy session. The police initially suspect a botched robbery, but later their suspicions turn to her husband.

Thursday, March 3rd, 2011

3: Nantucket

Sins and Secrets goes to the wealthy town of Nantucket, Massachusetts, in order to examine the case of Elizabeth Lochtefeld who was brutally stabbed to death in her home. As the close-knit community is shaken, police focus their investigation on her boyfriend who recently unsuccessfully proposed to her.

Thursday, March 10th, 2011

4: Shreveport

Sins and Secrets goes to Shreveport, Louisiana, in order to examine the death of Bubba Dooley the youngest son of a former sheriff. The police investigation eventually leads to Bubba's wife and her boyfriend, but their case rests on the testimony of what may be a unreliable witness.

Thursday, March 17th, 2011

5: Albuquerque

Sins and Secrets goes to Albuquerque, New Mexico, to examine the disappearance and murder of Girly Chew Hossencofft whose conman husband Diazien tricked his girlfriend Linda Henning into killing Girly by convincing her that his wife was a dangerous alien.

Thursday, March 24th, 2011

6: Aspen

Sins and Secrets goes to Aspen, Colorado, to examine the murder of of Cody Boyd who was shot by his girlfriend of Kathy Denson. Kathy claims he was an intruder in her house, but the police investigation reveals a sordid love triangle of sex and drugs.
Season 2
not specified

14:

Thursday, January 12th, 2012

1: Lexington

In 1994, a single bullet wreaked havoc in Lexington, KY. University of Kentucky football player Trent Diguiro was gunned down by a sniper's bullet. For years the case went unsolved, until a former student came forward, and helped identify the killer.

Thursday, January 19th, 2012

2: Anchorage

In 1996, Mechele Hughes was to become the wife of a local fisherman until he was found murdered in the wilderness of Anchorage. Only an unexpected confession nine years later would reveal the truth behind Kent's death - the sinister love triangle.

Thursday, January 26th, 2012

3: Fayetteville

In 2000, Michelle Theer was an Air Force wife in the military town of Fayetteville until a fatal shooting made her a widow. The investigation into her husband's death led police to the door of an Army Ranger - taking orders from very unlikely accomplices.

Thursday, February 2nd, 2012

4: Tampa

When Tampa bartender Sandee Rozzo was killed, police suspected personal trainer Tracey Humphrey as the culprit. They asked one of Tracey's clients to wear a wire, and discovered he had convinced an unlikely accomplice to pull the trigger.

Thursday, February 9th, 2012

5: Cleveland

In 2005, the death of suburban Cleveland resident Rose Marie Essa had doctors and police scratching their heads. An autopsy failed to shed any light on the mystery, but when her physician husband suddenly went missing the shocking truth would be revealed.

Thursday, February 16th, 2012

6: Key West

On March 23, 2006, a respected horticulturalist is found dead in his Key West home. What appears to be an open-and-shut case proves to be anything but when investigators learn the victim was murdered three days prior by a former tenant and possible lover.

Thursday, February 23rd, 2012

7: Newry

In 2003, 65-year-old Julie Bullard moved to Maine from San Francisco to open the Black Bear Inn in the town of Newry. Years later, the police would discover 3 mutilated bodies in a woodpile behind her Inn - uncovering the dark side this tranquil paradise.

Thursday, March 1st, 2012

8: Ocean City

In 2002, Erika and BJ Sifrit's vacation in Ocean City, MD ended with them in the back of a squad car arrested for armed robbery. When two dismembered bodies were later unearthed, the connection between the two crimes would reveal a grisly murder.

Thursday, March 8th, 2012

9: Chicago

Chicago's traditional St. Patrick's Day celebration was cut short in 2007 when beloved resident Becky Klien suddenly disappeared. The search for the truth quickly morphed into a full-blown murder mystery, complete with sex, drugs, and true love gone awry.

Thursday, March 15th, 2012

10: Rome

A grisly murder in Rome, Georgia would leave this conservative town reeling. Thad Reynolds, loving husband, father of four and deacon at Hollywood Baptist Church was stabbed 19 times in his office.

Thursday, March 22nd, 2012

11: Missoula

In 2007, Anne Stout was a devoted mother living the Rocky Mountain dream until her husband turned up dead in their Missoula home. Only a few scraps of unlikely evidence would reveal the truth about Bill's murder, as well as his fatal attraction stalker.

Thursday, March 29th, 2012

12: Mio

As best friends Brian Ognjan and David Tyll arrived in Mio, Michigan for a hunting trip, the two men had no idea they'd end up as prey. The 18-year investigation that followed would reveal a tale of wrong turns, bullying brothers and a wood chipper.

Thursday, April 12th, 2012

13: Charleston

In June of 2009, the disappearance of a young socialite from an old Charleston family would set the city on edge. When the full story of what happened to 28-year-old Kate Waring was revealed, it would uncover a lesson in naïve trust.
Season 3
Thursday, April 12th, 2012

1: Palm Beach

Dalia Dippolito was just another trophy wife on the path to Palm Beach high society... until police broke the news that she'd become a trophy widow. Only a surprise confession can reveal the truth about the murder - a deadly game of deception.

Thursday, April 19th, 2012

2: Somerset

Somerset native, Sam Catron, was running for his fifth consecutive term as County Sheriff until an assassin's bullet struck him dead at a political rally. Only a confession can reveal the truth - as well as the unlikely trio who conspired to kill him.

Thursday, April 26th, 2012

3: Farmington Hills

The grisly murder of automotive executive Bob Seaman unveiled a dark side of the white collar community of Farmington Hills. The startling confession and groundbreaking trial that followed would divide a family and a city for years to come.

Sunday, August 26th, 2012

4: Auburn

In 2008, Auburn University freshmen Lauren Burk was found naked and fatally shot on the side of a local highway- her car in flames on campus. When investigators make connections to a string of missing coeds in the area, residents are gripped with fear.

Sunday, September 2nd, 2012

5: Kansas City

28-year-old Suzette Trouten was just another small town transplant loving life on her own in Kansas City. But when Suzette vanishes, investigators soon discover that she shares ties with a slew of missing women ties fashioned by a sex-crazed serial killer.

Sunday, September 9th, 2012

6: Charlotte

In 1999, Carolina Panther, Rae Carruth was an NFL rookie fast on the rise. That is, until his pregnant girlfriend was gunned down in the suburbs of Charlotte. Only the person who pulled the trigger could know the truth about Cherica Adams' murder.

Sunday, September 16th, 2012

7: Fresno

In 2003, Tim Schuster disappeared after losing his job. Embroiled in a bitter divorce, his friends feared suicide. That is, until police found Tim's body days later, partially dissolved in a bin of hydrochloric acid.

Sunday, September 23rd, 2012

8: Nashville

In 2008, Jim Cannon, a prominent attorney and father of three, is found dead in his Nashville mansion. Soon after, Jim became well known for his promiscuity with other women and even men.

Sunday, September 30th, 2012

9: Catalina Island

In 2006, Stephen Williams' body was found off the coast of Catalina Island, the victim of a gunshot wound to the head. Inheriting nearly $2 million, his plans to sail across the world were cut short after someone drained his finances and ended his life.

Sunday, October 14th, 2012

10: Hilo

In 1991, Dana Ireland was found struggling in a secluded jungle in Hilo, but it was too late. Investigators were baffled bywhat looked like a combination rape, and hit-and-run.Dana died from her injuries, but who on Hawaii's big island wanted Dana dead?

Sunday, October 21st, 2012

11: Laeger

The spring of 2005 would bring a horrifying end to the town of Iaeger's peace and tranquility when beloved physician Doc Whitley was found burned to death in his home. The investigation would blow the top on the town's darkest secrets.

Monday, October 29th, 2012

12: Plattsburgh

In 2005, the sleepy upstate town of Plattsburgh New York was gripped in terror when mom and pop furniture store owners David and Lorrie Donivan were found brutally stabbed to death.

Sunday, November 4th, 2012

13: Boone

In 1989, Jeni Gray inexplicably vanished while on a morning walk in Boone. Police were perplexed when no trace of Jeni could be found in town or the surrounding area. But that confusion gave way to horror when a second woman disappeared.

Sunday, November 11th, 2012

14: Omaha

A twisted love triangle and murder conspiracy are revealed after an Omaha, Nebraska father is murdered in 2009 after what initially appears to be a burglary

Sunday, November 18th, 2012

15: Palo Alto

In 2009, a murder mystery would strike the trendy city of Palo Alto when beautiful real estate broker Jennifer Schipsi was found strangled to death and set ablaze in her home.

Sunday, November 25th, 2012

16: Carthage

In 2009, a murder mystery would strike the trendy city of Palo Alto when beautiful real estate broker Jennifer Schipsi was found strangled to death and set ablaze in her home.
Season 4
Monday, April 15th, 2013

1: Bloodshed on the Bayou

In 1998, in Lafayette, Louisiana, police found local oil man, Ronald Shaw, shot to death outside his home. According to Ronald's wife, three masked thieves committed the crime. But evidence soon suggests that this shooting wasn't random.

Monday, April 22nd, 2013

2: Happy Valentine's Slay

On Valentine's Day 1998, a woman approached the front desk of a St Michaels, MD resort to report a fire in her hotel room. Pulling a charred body from the smoke, investigators braced themselves for a holiday to remember.

Monday, April 29th, 2013

3: Sweet Talker, Midnight Stalker

In 2009, in San Antonio, TX, beautiful Dana Clair Edwards, was found murdered in her condo. Evidence soon surfaced that suggested this wasn't a random crime. The true identity of the killer was more shocking than anyone could imagine.

Monday, May 6th, 2013

4: Bible Belt Bloodshed

A revered humanitarian is shot to death on his back porch in what appears to be a botched robbery attempt.

Monday, May 13th, 2013

5: Bleed All About It

In Oakland, California, journalist Chauncey Bailey was gunned down in broad daylight by a masked man. Evidence soon surfaced that indicated it was the culmination of a deadly conspiracy at the heart of one of Oakland's most beloved institutions.

Monday, May 20th, 2013

6: With this Ring, I Thee Kill

In 2009, in the quiet town of Pryor, Oklahoma, investigators find a local volunteer firefighter, Michael Cobb, beaten to death and set on fire in his own house. Investigators have reason to believe that someone close to him might be responsible.

Monday, May 27th, 2013

7: The Murder Inn

Kathy Loreno vanishes along with two more locals.

Monday, June 3rd, 2013

8: To Have and to Kill

An engaged couple is brutally shot while sleeping.

Monday, June 10th, 2013

9: Dressed to Kill

In 2008, in Greeley, CO, aspiring model Angie Zapata was brutally beaten to death inside her city apartment. The deeper investigators dug, the more obvious it became that not everyone in Greeley was who they first appeared to be.

Monday, June 17th, 2013

10: Murder, Lies & Bondage Ties

In 1999, May Greineder was an ordinary homemaker in the upscale enclave of Wellesley. That is until May's husband found her butchered body sprawled on a walking path. Instead of a suspected serial killer, Police found a cover-up of deadly proportions.