update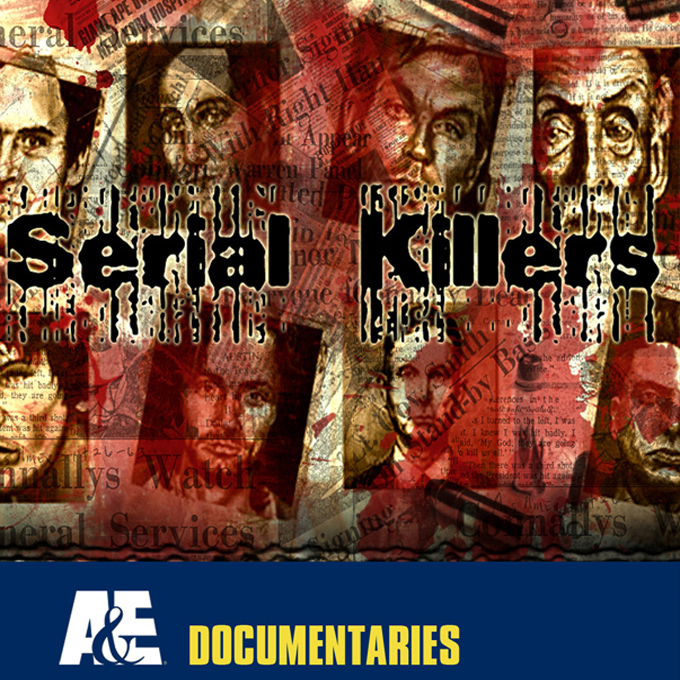 Season 1
not specified

30: Profiles Profiling the Criminal Mind

not specified

31: The Iceman

Thursday, January 1st, 2009

29: The Strange Case of Bob Berdella

Thursday, January 1st, 2009

1: John Wayne Gacy: A Monster in Disguise

John Wayne Gacy (March 17, 1942 - May 10, 1994) also known as The Killer Clown, was an American serial killer. He was convicted and later executed for the rape and murder of 33 boys and young men between 1972 and his arrest in 1978, 27 of whom he buried in a crawl space under the floor of his house, while others were found in nearby rivers. He became notorious as the "Killer Clown" because of the many block parties he threw for his friends and neighbors, entertaining children in a clown suit and makeup, under the name of "Pogo the Clown." He was also in the Guinness Book of World Records for the longest sentence imposed on a mass murderer; he was given 21 consecutive life sentences and 12 death sentences.

Thursday, January 1st, 2009

2: Jeffry Dahmer

Jeffrey Lionel Dahmer (May 21, 1960 - November 28, 1994) was an American serial killer. Dahmer murdered 17 men and boys between 1978 and 1991, with the majority of the murders occurring between 1989 and 1991. His murders were particularly gruesome, involving rape, necrophilia and cannibalism.

Thursday, January 1st, 2009

3: Ted Bundy

Ted Bundy (November 24, 1946 - January 24, 1989) was an American serial killer. Bundy murdered scores of young women across the United States between 1974 and 1978. After more than a decade of vigorous denials, Bundy eventually confessed to 29 murders, although the actual total of victims remains unknown. Estimates range from 29 to over 100. Typically, Bundy would bludgeon his victims, strangulating them to death. He also engaged in rape by necrophilia.

Thursday, January 1st, 2009

4: Ed Gein

Edward Theodore Gein (August 27, 1906 - July 26, 1984) was a notorious American killer. Though only two murders on his part were proven, he gained great infamy due to necrophiliac behavior (which involved the skinning of his murder victims and exhumed corpses, the decoration of his home with parts of corpses, and the creation of articles of clothing and furniture from the skin of corpses). Although he is considered to have engaged in necrophiliac behavior, there is no significant evidence to prove that he engaged in sex with the corpses. Besides the death of his brother in 1944 under mysterious circumstances, six people disappeared from the Wisconsin towns of La Crosse and Plainfield between 1947 and 1957.

Thursday, January 1st, 2009

5: Aileen Wuornos

Aileen Carol Wuornos (born Aileen Carol Pittman) (February 29, 1956 - October 9, 2002) was an American serial killer who was convicted and sentenced to death by the state of Florida in 1992. She ultimately received five additional death sentences. Wuornos admitted to killing seven men in separate incidents, all of whom she claimed raped her (or attempted to) while she was working as a prostitute. She was put to death via lethal injection on October 9, 2002.

Thursday, January 1st, 2009

6: Gary Ridgeway

Gary Leon Ridgway (born February 18, 1949), known as the Green River Killer, is one of the most prolific serial killers in American history. On November 30, 2001, as he was leaving a Renton, Washington factory where he worked, he was arrested for the murders of seven women whose deaths were attributed to the "Green River Killer". Four murders were linked to him through DNA and three through paint he used at his job. Two years later he pleaded guilty to 48 counts of aggravated murder, although the estimates run much higher. Ridgway has been married three times and has one son. He carried his son's photo in his wallet to lure most of his victims into his pickup truck.

Thursday, January 1st, 2009

7: Dennis Rader (BTK)

Dennis Lynn Rader (born March 9, 1945) is an American serial killer who murdered 10 people in Sedgwick County (in and around Wichita), Kansas, between 1974 and 1991. He was known as the BTK killer (or the BTK strangler), which stands for Bind, Torture and Kill, which describes his modus operandi. Letters were written soon after the killings to police and to local news outlets, boasting of the crimes and knowledge of details. After a long hiatus these letters resumed in 2004, leading to his arrest in 2005 and subsequent conviction.

Thursday, January 1st, 2009

8: Henry Lee Lucas

Henry Lee Lucas (August 23, 1936 - March 13, 2001) was an American criminal, convicted of murder and once listed as America's most prolific serial killer. However, he later recanted his confessions. He once flatly stated "I am not a serial killer" in a letter to researcher Brad Shellady. Lucas confessed to involvement in about 3,000 murders, an average of about one murder per day between his release from prison in mid-1975 to his arrest in mid-1983. A more widely circulated total of about 350 murders committed by Lucas is based on confessions deemed "believable" by a Texas-based "Lucas Task Force," a group which was criticized by Texas Attorney General Jim Mattox for sloppy police work and taking part in an extended "hoax".

Thursday, January 1st, 2009

9: David Berkowitz

David Richard Berkowitz (born June 1, 1953), also known as the .44 Caliber Killer and the Son of Sam, is an American serial killer. Shortly after his arrest in 1977, Berkowitz confessed to killing six people and wounding seven others in the course of eight shootings in New York City between 1976 and 1977. He has been imprisoned for the crimes since 1977. The crimes had terrorized New York for a year. Berkowitz subsequently claimed that a neighbor's dog was possessed by a demon that commanded Berkowitz to kill. Berkowitz later amended his confession to claim he was the shooter in only two incidents, personally killing three people and wounding a fourth. The other victims were killed, Berkowitz claimed, by members of a violent Satanic cult of which he was a member. Though he remains the only person charged with or convicted of the shootings, some law enforcement authorities argue that Berkowitz's claims are credible: according to John Hockenberry of MSNBC, many officials involved in the original "Son of Sam" case suspected that more than one person was perpetrating the murders. Hockenberry also reports that the Son of Sam case was reopened in 1996 and, as of 2004, it was still considered open.

Thursday, January 1st, 2009

10: Albert Desalvo: The Boston Strangler

Albert Henry DeSalvo (September 3, 1931 - November 25, 1973) was a criminal in Boston, Massachusetts, United States who confessed to being the "Boston Strangler", the murderer of 13 women in the Boston area. His confession has been disputed, and debate continues regarding which crimes DeSalvo actually committed.

Thursday, January 1st, 2009

11: Andrei Chikatilo: The Butcher of Rustov

Andrei Romanovich Chikatilo (Russian: Андре́й Рома́нович Чикати́ло; October 16, 1936 — February 14, 1994) was a Russian serial killer, nicknamed the Butcher of Rostov, The Red Ripper or The Rostov Ripper. He was convicted of the murders of 52 women and children, mostly in Rostov Oblast, Russian SFSR, between 1978 and 1990 (some victims were murdered in other regions of Russia and in the Ukrainian and Uzbek SSRs).

Thursday, January 1st, 2009

12: Andrew Cunanan: Murder on the Run

Andrew Phillip Cunanan (August 31, 1969 – July 23, 1997) was a Filipino American spree killer who murdered five people, including fashion designer Gianni Versace, during a three-month period in 1997, ending with Cunanan's suicide, at age 27. On June 12, 1997, Cunanan became the 449th fugitive to be listed by the FBI on the FBI Ten Most Wanted Fugitives list, and became the first person from San Diego to be placed on that list.

Thursday, January 1st, 2009

13: Charles Manson

Charles Milles Manson (born November 12, 1934) is an American criminal who led what became known as the Manson Family, a quasi-commune that arose in California in the late 1960s. He was convicted of conspiracy to commit the Tate/LaBianca murders, carried out by members of the group at his instruction. He was found guilty of the murders themselves through the joint-responsibility rule, which makes each member of a conspiracy guilty of crimes his fellow conspirators commit in furtherance of the conspiracy's object.

Thursday, January 1st, 2009

14: Gary Gilmore

Gary Mark Gilmore (December 4, 1940 — January 17, 1977) was an American criminal and spree killer who gained international notoriety for demanding that his death sentence be fulfilled following two murders he committed in Utah. He became the first person executed in the United States after the U.S. Supreme Court upheld a new series of death penalty statutes in the 1976 decision Gregg v. Georgia (these new statutes avoiding the problems that had led earlier death penalty statutes to be deemed unconstitutional in Furman v. Georgia).

Thursday, January 1st, 2009

15: Hitler And Stalin

A look at the lives of the two most powerful European leaders of the 20th century.

Thursday, January 1st, 2009

16: Jack The Ripper: Phantom of Death

Jack the Ripper is a pseudonym given to an unidentified serial killer active in the largely impoverished Whitechapel area and adjacent districts of London, England, in late 1888. The name originated in a letter sent to the London Central News Agency by someone claiming to be the murderer. The victims were women earning income as prostitutes. Most victims' throats were slit, after which the bodies were mutilated. The removal of internal organs from three of the victims led some officials at the time of the murders to propose that the killer possessed anatomical or surgical knowledge. Newspapers, whose circulation had been growing during this era, bestowed widespread and enduring notoriety on the killer because of the savagery of the attacks and the failure of the police to capture the murderer. Because the killer's identity has never been confirmed, the legends surrounding the murders have become a combination of genuine historical research, folklore, and pseudohistory. Many authors, historians, and amateur detectives have proposed theories about the identity of the killer and his victims.

Thursday, January 1st, 2009

17: Joel Rifkin

Joel David Rifkin (born January 20 1959) is an American serial killer convicted of the murder of nine women (although it is believed he killed as many as 17 ), mostly drug addicted prostitutes, between 1989 and 1993 in New York City. Although Rifkin often hired prostitutes in Brooklyn and Manhattan, he lived in East Meadow, a suburban town on Long Island. During his trial, Rifkin was represented by Mineola-based attorney John Lawrence.

Thursday, January 1st, 2009

18: Moses Sithole: The South African Strangler

Moses Sithole (born November 17, 1964) was a South African serial killer who committed the "ABC Murders", so named because they began in Atteridgeville, continued in Boksburg and finished in Cleveland, a suburb of Johannesburg. Sithole was born in Vosloorus, a poor neighborhood of Boksburg in apartheid-era South Africa, the fourth of six children. His father, Simon Sithole died when Moses was five years old, and his mother became an alcoholic. Moses' mother, Sophie Tunghuweera, was a violent alcoholic who placed all of her children in an orphanage. Sithole claimed to have been abused in foster care, and he eventually returned to his mother, who placed him back in foster care. He ran away once again and stayed with his older brother. He began as a serial rapist during late adolescence, claiming three victims before his arrest in 1984. One of his victims identified Sithole as her rapist, and testified against him during his trial. He was imprisoned for nine years, during which he himself was sexually abused by fellow prisoners. He was released from prison in early 1994. Sithole would gain access to victims by pretending to be a businessman and offering them work, going so far as to invent an apocraphyl charity organization. After gaining enough of their trust, he would rape and strangle his victims and would leave their bodies in velds. By early 1995, he had claimed over 30 victims, igniting a nationwide panic. In August 1995, Sithole was identified as having been seen with one of the victims; police soon discovered details of his fake business and previous rape conviction. Panicked, he went on the run. He called journalist Tamsen DeBeer and identified himself as the killer. At the third call he gave DeBeer a number to call back. The police rushed to the pay phone he was calling from, but they were too late. Shortly after that Sithole contacted his brother-in-law, who promised him to help him get a gun and arranged a meeting. The brother-in-law notified the police

Thursday, January 1st, 2009

19: Ottis Toole And Henry Lee Lucas

The Tag Team from Hell: the Sadist King and the Generalissimo of Pain. The numbers speak for themselves, or maybe not. Lucas and Toole could either be the deadliest team of killers in the Archives, or the greatest hoaxers in crime history. No one can be quite sure how many people they killed even if they confessed and recanted up to 600 murders. Once labelled the "most infamous man on death row", Lucas, at the time of his death, was remembered by prison authorities as "the best" working the prison sewing machines. With his death the night of March 12, 2001, Henry Lee Lucas took to his grave either a far-reaching confession hoax, or a lethal cross-country rampage of random serial killing.

Thursday, January 1st, 2009

20: Pedro Alonzo Lopez

Pedro Alonso López (born October 8, 1948 in Santa Isabel, Colombia) is a Colombian-born confessed serial killer, accused of killing more than 300 women across South America. Aside from uncited local accounts, López's crimes first received international attention from an interview conducted by Ron Laytner, a long time freelance photojournalist who first met López in his Ambato Prison cell in 1980. Laytner's interviews were widely published, first in the Chicago Tribune on Sunday, July 13, 1980, then in the Toronto Sun and The Sacramento Bee on July 21, 1980, and later in many other North American papers and foreign publications over the years. Apart from Laytner's account and two brief Associated Press wire reports the story was published in The World's Most Infamous Murders by Boar and Blundell. According to Laytner's story, López became known as the "Monster of the Andes" in 1980 when he led police to the graves of 53 of his victims in Ecuador, all girls between nine and twelve years old. In 1983 he was found guilty of murdering 110 young girls in Ecuador alone and confessed to a further 240 murders of missing girls in neighboring Peru and Colombia.

Thursday, January 1st, 2009

21: Richard Ramirez: The Night Stalker

Ricardo Muñoz Ramírez (born on February 29, 1960[1] in El Paso, Texas) is a Satanist and convicted American serial killer awaiting execution on California's death row at San Quentin State Prison. Prior to his capture, Ramírez was dubbed as the "Night Stalker" by the news media as he terrorized citizens of Los Angeles, California.

Thursday, January 1st, 2009

22: Richard Speck

Richard Franklin Speck (December 6, 1941 – December 5, 1991) was a mass murderer who systematically killed eight student nurses from South Chicago Community Hospital in Chicago, Illinois on July 14, 1966.

Thursday, January 1st, 2009

23: The Green River Killer (Gary Ridgeway)

Gary Leon Ridgway (born February 18, 1949), known as the Green River Killer, is an American serial killer. Ridgway murdered numerous women in Washington during the 1980s and 1990s. He strangled them with rope, fishing line and anything else he could find. He also engaged in forms of torture including rape and necrophilia. On November 30, 2001, as he was leaving a Renton, Washington factory where he worked, he was arrested for the murders of four women whose cases were linked to him through DNA evidence.[1] In November of 2003 he pleaded guilty to 48 counts of aggravated murder, although he says he actually killed 90 women or more, almost all prostitutes. The murders occurred in the early 1980s. As part of a plea bargain, he was spared the death penalty and received a sentence of life imprisonment without parole.

Thursday, January 1st, 2009

24: The Manson Women

"The Manson Women: Inside the Murders" delivers the accounts of Leslie Van Houten and Patricia Krenwinkel of how they and other members of their love-in went about killing seven people in California 25 years ago.

Thursday, January 1st, 2009

25: Timothy Mcveigh: Soldier of Terror

Timothy James McVeigh (April 23, 1968 – June 11, 2001) was a United States Army veteran and security guard who was convicted of bombing the Alfred P. Murrah Building in Oklahoma City on April 19, 1995, the second anniversary of the Waco Siege, as revenge or to inspire revolt against what he considered a tyrannical federal government. The bombing killed 168 people, and was the deadliest act of terrorism within the United States prior to the September 11, 2001 attacks[citation needed]. He was convicted of 11 federal offenses, sentenced to death, and executed on June 11, 2001.

Thursday, January 1st, 2009

26: The Boston Strangler 2

Albert Henry DeSalvo (September 3, 1931 - November 25, 1973) was a criminal in Boston, Massachusetts, United States who confessed to being the "Boston Strangler", the murderer of 13 women in the Boston area. His confession has been disputed, and debate continues regarding which crimes DeSalvo actually committed.

Thursday, January 1st, 2009

27: Albert Fish

Hamilton Howard "Albert" Fish (May 19, 1870 – January 16, 1936) was an American serial killer. He was also known as the Gray Man, the Werewolf of Wysteria, the Brooklyn Vampire, and The Boogeyman. A child rapist and cannibal, he boasted that he had "had children in every state," and at one time put the figure at around 100. However, it is not clear whether he was talking about rapes or cannibalization, less still as to whether he was telling the truth. He was a suspect in at least five murders in his lifetime.

Thursday, January 1st, 2009

28: Monster of Belgium

The case of Marc Dutroux is one of the most shocking in Belgian history. While the crimes themselves are stomach churning, the inadequacy of the Belgian justice system could also be considered scandalous in the wake of the investigation which found Dutroux guilty of kidnap, torture and sexual abuse of children as young as eight-years-old.