update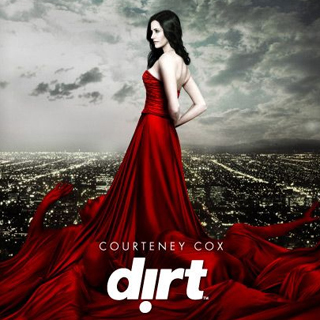 Season 1
Tuesday, January 2nd, 2007

1: Pilot

Courteney Cox stars as ruthless tabloid editor Lucy Spiller, who's masterful at using threats and manipulation to dig up dirt, aided by resourceful paparazzo Don Konkey. Lucy zeroes in on struggling actor Holt McLaren, who needs favorable publicity and whose rising-star girlfriend, Julia Mallory, is well-connected.

Tuesday, January 9th, 2007

2: Blogan

Lucy sends Don to shoot Kira Klay's corpse, but Kira looks all too lively to him. Don also gets a visit from Prince Tyreese, but it's not exactly a courtesy call. Meanwhile, Holt looks for ways to help Julia, and Willa shows journalistic spunk in tracking down dirt on a Hollywood power couple known as "Blogan."

Tuesday, January 16th, 2007

3: Ovophagy

"Dirt Now" is about to launch, and Lucy needs a cover story. Lucy suspects that drugs made an ailing Christian-pop star sick and dispatches Don to get the dirt. Meanwhile, Holt is courted by a major producer while Julia has a hard time back on the set of her sitcom.

Tuesday, January 23rd, 2007

4: What to Expect When You're Expecting

Lucy blackmails basketball star Prince Tyreese into helping her track down a missing rap star; Lucy and Leo's mother announces her plans to re-marry on the anniversary of their father's suicide.

Tuesday, January 30th, 2007

5: You Don't Know Jack

Lucy publishes photos of action-movie star Jack Dawson in the arms of her brother Leo; menacing visitors threaten Brent Barrow to reveal Lucy's source about the murder of Aundre G; Julia interrupts a photo shoot for Holt.

Tuesday, February 6th, 2007

6: The Secret Lives of Altar Girls

To assist Willa in her investigation of a teenage girl's murder in a small California town, Lucy delegates her onetime mentor to help. In the meantime, Holt and Lucy's growing attraction towards each other comes to a boil. Meanwhile Julia slumps into the arms of Garbo and deeper into drugs.

Tuesday, February 13th, 2007

7: Come Together

When her source takes back her story, Willa's excitement over her first story fades. In the meantime Lucy's relationship with Leo and her coming with DirtNow are jeopardized by Jack Dawson's lawsuit. Don becomes involved with a waitress.

Tuesday, February 20th, 2007

8: The Thing Under the Bed

Lucy has trouble sleeping. Willa teams up with Don to uncover a secret celebrity wedding. Julia deals with rehab while Holt deals with his career.

Tuesday, February 27th, 2007

9: This Is Not Your Father's Hostage Situation

A former child star takes the magazine staff hostage, forcing them to produce an entire issue about him. In the meantime, Lucy wonders if he is really a threat or simply a harmless has-been looking for publicity.

Tuesday, March 6th, 2007

10: The Sexxx Issue

Lucy proposes a sex-themed issue as a means of getting the staff to relax after the hostage situation. In the meantine, Brent and Willa find themselves in a compromising position with a girl whose father wishes to turn into a star, and Don faces his intimacy problem with Abby.

Tuesday, March 13th, 2007

11: Pap Smeared

Lucy's stalker embarrasses her at work with pictures of her and Holt's intimacy, and a young photographer learns from Don.

Tuesday, March 20th, 2007

12: Caught On Tape

Julia and Johnny's sex tape is released onto the internet.

Tuesday, March 27th, 2007

13: Ita Missa Est

Jennifer Aniston guest stars as a lesbian and an editor from a rival tabloid magazine, and Lucy's stalker's identity is revealed.
Season 2
Sunday, March 2nd, 2008

1: Welcome to Normal

Picking up right where the finale left off, Lucy is unconscious after a brutal attack by Julia Mallory, who blames DirtNow for the destruction of her career. Don has a hard time after finding Lucy and his schizophrenia begins taking a toll. Holt's fame is rising as Willa begins to rise at DirtNow.

Sunday, March 9th, 2008

2: Dirty Slutty Whores

Lucy is on the lookout for answers when a celebrity is released from jail early. Meanwhile, Willa and Farber search for the source a self-destructive star's video.

Sunday, March 16th, 2008

3: God Bless the Child

Brent decides it's time to make the fact that he's the boss known to Lucy. In the meantime, Lucy embarks on the mission of bringing down a music mogul's empire. Finally, Don uncovers the hidden secrets of a famous politician.

Sunday, March 23rd, 2008

4: Ties That (Don't) Bind

The dynamic duo of Willa and Farber score again as they uncover the dirty secrets behind a hit television series. Meanwhile, one of Holt's relatives appears and gives negative press about him, and Lucy decides to get back to a relationship with a powerful studio executive.

Sunday, March 30th, 2008

5: What Is This Thing Called

Lucy and Holt make serious decisions about their love affair. Meanwhile, Don's friendship with a pop icon reaches new levels, and Willa and Farber explore the love lives of top celebrities and reveal some very juicy secrets about them.

Sunday, April 6th, 2008

6: And the Winner Is

Brent goes out of his way to impress his new boss. Meanwhile, the staff learns that the real gossip is backstage while covering an awards show.

Sunday, April 13th, 2008

7: In Lieu of Flowers

In the second season finale, an overweight sitcom actor goes out of his way to avoid being DirtNow's latest cover story. Meanwhile, Willa and Farber find their relationship tested by a former child star, and Lucy is forced to examine her romances due to recent circumstances.