update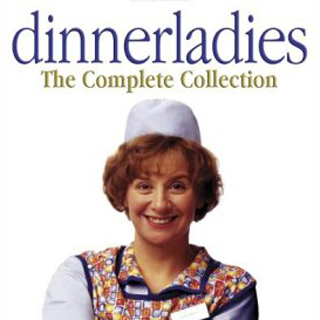 Season 0
Monday, March 13th, 2006

1: Comedy Connections

A series of comedy documentaries, examining one hit comedy show per episode, with cast and crew interviews providing additional background info. Victoria Wood's canteen was staffed with a dazzling array of talent including stalwarts of Acorn Antiques, Duncan Preston and Celia Imrie and, revelling in the chance to bring her own brand of inspired chaos to the series, Julie Walters.

Wednesday, March 14th, 2018

2: Diaries - Perfect Ingredients

To celebrate its 20th birthday and to honour its creator - the late Victoria Wood - this three-part UKTV Original documentary series goes behind the scenes of one of the most loved British sitcoms of all time to tell the full story of its creation and inception, all based on Wood's personal diaries. In Episode One, Victoria Wood describes why she wanted to have a go at making a sitcom, and there's a look at the on-screen coupling of Thelma Barlow and Anne Reid as Dolly and Jean.

Wednesday, March 21st, 2018

3: Diaries - Love Bites

Victoria Wood describes the making of dinnerladies, how she did her own warm-up comedy for the show and how she persuaded the BBC to record each episode, not once, but twice.

Wednesday, March 28th, 2018

4: Diaries - Final Toast

Victoria Wood describes why she decided to close the canteen for good after just two series and what she went on to do next...
Season 1
Thursday, November 12th, 1998

1: Monday

On an otherwise typical Monday morning, Bren's canteen is thrown into crisis when Norman the bread man fails to deliver the granary torpedoes. Should she sign the docket or not? Meanwhile, Jean is preoccupied with planning her daughter's wedding and finding the entertainment. Bren's mother Petula drops in with some ideas, but they're probably not quite right. Tony has to go to the hospital to see how his cancer's going. In the midst of this, Anita's in floods of tears (it's her period), Twinkle can't spell minestrone, and nobody's put out the gravy. New Human Resources person Philippa makes her presence felt, bugging everyone to try some group activities. Scottish country dancing anyone?

Thursday, November 19th, 1998

2: Royals

There is excitement in the canteen when news of a royal visit to the factory comes through. Nobody's very sure who's coming - Princess Anne doesn't do factories, Prince Edward does theatres - but they're all getting into a flap. When it turns out it's someone called the Duke of Danby, nobody has heard of him, save for Stan, who met him at Catterick years ago. Everyone throws themselves into role play and preparations: Twinkle has to be warned not to say they serve ""arseholes on toast"" and Anita is worried about her nipples popping up. Tony is adamant that the royals aren't speaking to the girls - God help the Duke if he does. When they eventually turn up, Twinkle's struck dumb, Anita says the wrong thing and Stan's devastated that the Duke doesn't remember him. Meanwhile, all the Duke wants is a bit of sex with poor Bren.

Thursday, November 26th, 1998

3: Scandal

Bren's mum, Petula, brings shame on the factory when she acquires a new boyfriend.

Thursday, December 3rd, 1998

4: Moods

Twinkle has something weighing on her mind. In fact, everyone seems to be in a bad mood at the moment, so Philippa attempts to cheer everyone up by breaking the routine.

Thursday, December 10th, 1998

5: Party

Everyone is looking forward to this year's Christmas party, which has a Japanese theme.

Thursday, December 17th, 1998

6: Nightshift

While Tony is in hospital having treatment, the staff are forced to suffer his formidable replacement.
Season 2
Thursday, November 25th, 1999

1: Catering

Friday 9th April 1999: The canteen is being painted over the weekend. But when the decorators arrive early, Bren has to cope with all manner of inconvenience.

Thursday, December 2nd, 1999

2: Trouble

Monday 21st June 1999: A bad atmosphere hangs over the canteen as Jean is in a foul mood following her husband Keith's decision to leave her for a Welsh dental hygienist.

Thursday, December 9th, 1999

3: Holidays

Thursday 5th August 1999: Bren is excited by the prospect of going to Marbella with Tony. Meanwhile, Stan and Petula have less reason to be joyful.

Thursday, December 16th, 1999

4: Fog

Monday 1st November 1999: Tony's holiday photo, the visiting blood donor unit and an escaped prisoner are all contributing factors to Bren's bad day.

Thursday, December 23rd, 1999

5: Gamble

Tuesday 21st December 1999: It's nearly Christmas and all Bren's festivities are currently amounting to are three Carry On films and some spaghetti hoops. Meanwhile, the other ladies indulge in a bit of a flutter, and Stan has a bone to pick with Philippa.

Friday, December 24th, 1999

6: Christmas

Thursday 23rd December 1999: Bren's past has caught up with her and it looks as though she and Tony are off the menu as far as romance is concerned, causing her to contemplate handing her notice in.

Thursday, December 30th, 1999

7: Minnellium

Friday 31st December 1999: Philippa is getting in a flap over the factory's millennium dinner and transporting all the staff and equipment to the venue on time. But the discovery of something on the fire escape diverts everyone's attention.

Thursday, January 13th, 2000

8: Christine

Monday 10th January 2000: Anita's replacement, the terminally flatulent Christine, proves a hit with Dolly but falls foul of the other ladies.

Thursday, January 20th, 2000

9: Gravy

Monday 7th February 2000: The new self-clear system does not find favour with Bren, Petula delivers some shocking news, and Tony is making plans.

Thursday, January 27th, 2000

10: Toast

Tuesday 29th February 2000: Tony and Bren's future is riding on her success on Totally Trivial. Yet while she prepares for her big moment, Stan and the girls receive bad news regarding the canteen.