update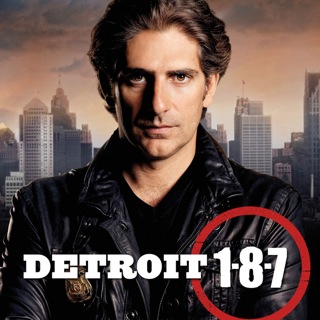 Season 1
Tuesday, September 21st, 2010

1: Pilot

Washington and Fitch investigate a double homicide at a pharmacy; Longford and Mahajan try to track down the killer of an attorney who had many enemies; the investigations culminate in a high-speed pursuit.

Tuesday, September 28th, 2010

2: Local Hero/Overboard

A local football star is murdered; an unpopular groom disappears during a boisterous wedding reception on a boat.

Tuesday, October 5th, 2010

3: Nobody's Home/Unknown Soldier

When they investigate a woman's murder, Fitch, Washington, Longford and Mahajan stumble upon something much bigger; a murdered teenager is found along with his severely beaten father, a Vietnam veteran.

Tuesday, October 12th, 2010

4: Royal Bubbles/Needle Drop

The owner of a car wash is tortured and shot, and his business trashed; the investigation into a rising hip-hop star's death reveals a secret life.

Tuesday, October 19th, 2010

5: Murder in Greektown/High School Confidential

A teenager is killed at the high school Lt. Mason's daughter attends; a prominent defense attorney's son is murdered.

Tuesday, October 26th, 2010

6: Lost Child/Murder 101

A woman in an SUV is shot multiple times while hiding a 2-year-old in the back of the vehicle; a college janitor with drugs in his system is found dead.

Tuesday, November 9th, 2010

7: Broken Engagement/Trashman

Stone and Sanchez, dealing with the fallout from their personal attraction, are assigned with Fitch to investigate the murder of successful executive Abigail James from Detroit's "Tech Town." At the same time, Longford and Washington need to piece together the back story of another fresh murder case -- the lifeless body of a young drug dealer, "Toucan," is discovered in a trash bin.

Tuesday, November 16th, 2010

8: Deja Vu/All In

A missing teen seems to have been murdered; a poker player is killed.

Tuesday, November 30th, 2010

9: Home Invasion/Drive By

Longford, Mahajan, Stone and Sanchez investigate the slaying of a wealthy, retired auto industry executive in his palatial home; Fitch, Washington and Lt. Mason comfort the family of an 11-year-old boy who was killed by a drive-by shooter.

Tuesday, December 7th, 2010

10: Shelter

Two bodies are found in an abandoned shelter. Longford's father, to everyone's surprise is able to help with this investigation. Meanwhile, Fitch, Washington, Stone and Sanchez investigate the murder of a Latina.

Tuesday, January 4th, 2011

11: Ice Man/Malibu

The squad investigates the murder of a movie star who had been filming in the city; a young homeless man is found encased in ice in a shantytown.

Tuesday, January 11th, 2011

12: Key to the City

A stunned squad investigates the shooting death of an assistant prosecutor.

Tuesday, February 1st, 2011

13: Road to Nowhere

When a respected philanthropist is found dead in his car, Detective Fitch is the main suspect; three murder victims are found on a bus.

Tuesday, February 8th, 2011

14: Beaten/Cover Letter

Fitch, Washington, Stone and Sanchez delve into the boxing world to investigate a woman's death. Her fiancé is preparing for a match against her ex-boyfriend and she was hiding a secret that could have thrown the fight. Longford and Mahajan are forced to face some tough ethical issues if they are to bring a resolution to the cold case they are re-examining. It seems that the victim led two lives, one with his wife and daughter and one with his married lover.

Tuesday, February 15th, 2011

15: Legacy/Drag City

Mahajan and Longford are in for a few surprises when they investigate a bludgeoning; an ex-con confesses to killing two rivals; a woman from Stone's past complicates his relationship with Sanchez.

Tuesday, March 8th, 2011

16: Stone Cold

When the detectives investigate the murder of a college student, a former rival of Stone's surfaces as a possible suspect.

Tuesday, March 15th, 2011

17: Motor City Blues

As the detectives embark on emotional shifts in their lives, a young graffiti artist is murdered; Fitch receives shocking news from his ex-wife.

Sunday, March 20th, 2011

18: Blackout

A nemesis from New York shows up in Detroit, agitating Fitch; an entire family is murdered; Longford starts to reconsider his retirement.