update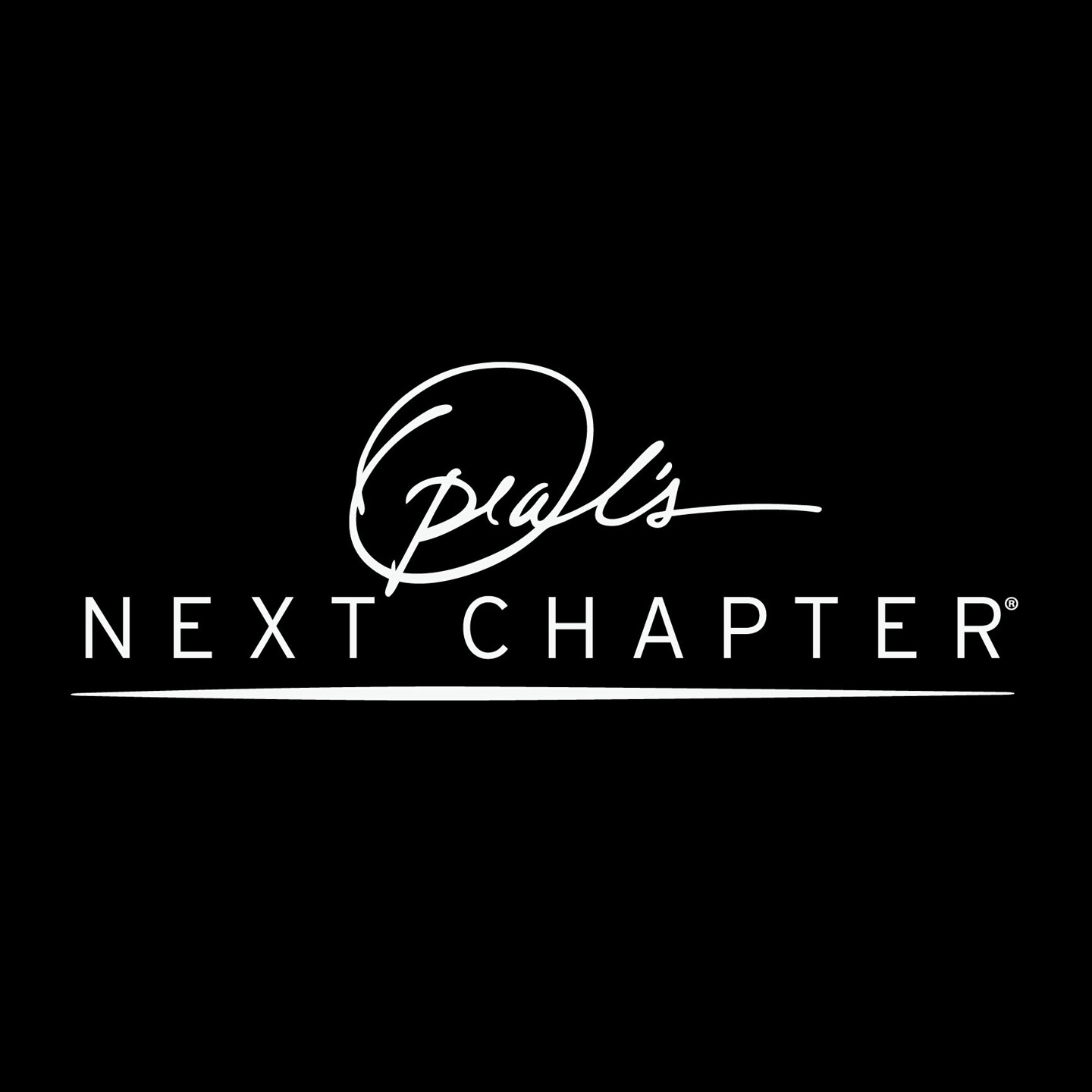 Season 1
not specified

0: 0

Sunday, January 1st, 2012

1: Steven Tyler

In the two-hour series premiere, Oprah visits idyllic Sunapee, New Hampshire, for an intimate conversation with rock 'n' roll icon Steven Tyler of Aerosmith. Interviewed just days after the death of his beloved father, he speaks of his parents' influence on him and his own role as an often-absent father of four. Steven reflects on ex-wives and ex-girlfriends, the feuds with bandmates that almost destroyed Aerosmith, his decades-long struggles with addiction, and what he really thinks of the man he replaced on American Idol, Simon Cowell.

Sunday, January 8th, 2012

2: Pastor Joel Osteen

Oprah travels to Houston, Texas, to meet one of America's most influential spiritual leaders, Pastor Joel Osteen, and his wife, Victoria. After attending Pastor Osteen's Sunday service at Lakewood, the largest church in America, Oprah visits the Osteen home to talk faith, marriage, power and ego. In a revealing and candid interview, Pastor Osteen opens up about the impact of his father's death and explains how he reluctantly became a preacher in his late 30s. Plus, the pastor responds to critics who say his sermons focus too much on material success. Victoria, Pastor Osteen's wife and co-pastor at Lakewood Church, joins the conversation and reveals the secrets of their 25-year marriage. Finally, our cameras go behind the scenes of the 16,000-seat Lakewood Church. From the 450 choir members to the congregation members, find out how this mega-church reaches millions every week.

Sunday, January 15th, 2012

3: Governor Chris Christie

Oprah travels to the home of New Jersey's governor, Chris Christie, a man The New York Times calls "one of the most intriguing political figures in America." He's also been called a human bulldozer, "Governor Wrecking Ball" and "the Tony Soprano of politics." Known for his in-your-face style, Governor Christie is a YouTube sensation, a rising star in the Republican Party and the type of leader many see as our next president. Whether he's confronting voters at his infamous town hall meetings or talking tough to teachers' unions, he's a man on a mission to tackle the really big problems facing America. Oprah rarely interviews politicians, but she makes an exception for Governor Christie because she believes he is a leader willing to go beyond sound bites and canned responses. In a candid conversation, he opens up about his lifelong struggle with weight and the guilt he carries, the best advice his mother ever gave him and why he resisted a run for the White House.

Sunday, January 22nd, 2012

4: George Lucas

Oprah travels to Skywalker Ranch in beautiful Northern California for an inspiring conversation with visionary filmmaker George Lucas. George talks about the spirituality behind the Force and why he created an entire belief system for his galaxy far, far away. He also opens up about the creative process, finding bliss, the near-death car accident that changed his life forever and the bold decision that made him a billionaire. Then, the love of George's life, Mellody Hobson, joins the conversation in an exclusive interview. They live thousands of miles apart, come from different generations and different backgrounds, but George says he's found the perfect partner in Mellody. Finally, actors Cuba Gooding Jr. and Terrence Howard talk about George's exciting new film, Red Tails, the story of the Tuskegee Airmen, a group of African-American fighter pilots who soared to glory during World War II.

Sunday, January 29th, 2012

5: Sean Penn in Haiti

Two years after one of the worst natural disasters in history, Oprah travels to Haiti. There, she visits a tent camp run by actor and humanitarian Sean Penn and discovers both heartache and hope among the Haitian people in the wake of a devastating earthquake. Sean Penn arrived in Haiti just days after the earthquake killed more than 300,000 people and left another 1.5 million homeless. He started a nongovernmental organization called J/P HRO and is now running a tent camp that houses 20,000 internally displaced Haitians. During her visit, Sean Penn opens up to Oprah about why he came to Haiti, how he feels personally responsible for the people living in his camp and how the experience has helped him cope with his divorce.

Monday, January 30th, 2012

6: Hope in Haiti

In Part 2 of her trip to Haiti, Oprah drops in on Ariana, a young American girl who wrote her a letter seven years ago about her dream of opening an orphanage. Today, Ariana and her family are living out that incredible dream by caring for 45 orphans and running a local school in Port-au-Prince. We find out how and why this average American family left the comforts of their Los Angeles home and moved to Haiti to care for the neediest of children. Then, Oprah meets Magalie, a Haitian entrepreneur who is rebuilding her country through art. Lastly, Oprah sits down with designer Donna Karan and talks about her passion for Haiti, creating opportunities for local artisans and what makes her commitment to this country run so deep.

Sunday, February 12th, 2012

7: America's Hidden Culture, Part 1

For the first time ever, Oprah travels to Brooklyn, New York, to meet two Hasidic Jewish families, who lift the veil, revealing the secrets to their usually private and mysterious way of life. Oprah first visits the Ginsberg family in the insular Hasidic community in the Borough Park section of Brooklyn. As she tours their traditional Hasidic home, Oprah learns why Hasidic women wear wigs and why Hasidic couples don't touch each other for two weeks a month and never touch each other—even to shake hands—outside the privacy of their bedroom. Oprah concludes her visit to the Ginsberg home by sitting down with the entire family for a traditional Jewish meal. Then, Oprah travels to the Hasidic Brooklyn neighborhood of Crown Heights to meet the Abrahamsons, one of only a handful of black Hasidic families in the world. In an intriguing conversation, Oprah learns about the unique challenges the family faces living as minorities within a minority within a minority.

Monday, February 13th, 2012

8: America's Hidden Culture, Part 2

For the first time ever, Oprah sits down with four Hasidic wives and mothers in Brooklyn, New York, for a no-holds-barred interview about their unusual way of life. No topic was off limits. In this revealing discussion, Oprah talks to Shterna, Toby, Chaya and Brocha—women who have 32 children between them—about everything from their unique sex practices to the role of women in Hasidic Judaism. These spirited women open up about rules of modesty, ritual baths (called mikvahs) and more. Then, Brocha, a mother of nine, stuns her friends when she reveals she didn't grow up Hasidic and admits that she used to work as a DJ at an alternative radio station. The women also share their pain over the death of Leiby Kletzky, an 8-year-old Hasidic boy who was murdered just blocks away. Plus, Oprah goes on a rare tour of a mikvah to see why it's the most important part of Jewish life. Also, our cameras go inside stores that are unique to the Hasidic community, including a shop where Hasidic women have their wigs cut and styled.

Sunday, February 19th, 2012

9: Tony Robbins

The New York Times calls life coach Tony Robbins "the high priest of human potential." Oprah and Sheri Salata, president of the Oprah Winfrey Network and Harpo Studios, go inside Tony's sold-out "Unleash the Power Within" seminar to observe his power to help those seeking life-changing breakthroughs. Not only do they absorb Tony's message, but they also experience a few of their own aha! moments as well. After spending 12 hours at his seminar that hosted more than 4,200 people from 36 countries, Oprah does the unthinkable—she walks across burning hot coals! The next day, Oprah and Tony sit down for a revealing conversation about the pain he experienced in his childhood. For the first time, Tony reveals how his mother abused him. Tony also reveals what he believes is the secret to success, how anyone can overcome obstacles to achieve the life they want and how he found the love of his life in his wife, Sage.

Sunday, March 4th, 2012

10: Paula Deen

It's been nine years since Paula Deen first appeared on The Oprah Winfrey Show and invited Oprah to Savannah, Georgia. Now, Oprah and her best friend, Gayle King, head down South for a sleepover at Paula's dream home. After a tour of her home, the queen of Southern cuisine takes Oprah and Gayle on some of her favorite backyard adventures. Paula, Oprah and Gayle also sit down for an intimate interview in Paula's dock house. Paula opens up about her private and debilitating struggle with agoraphobia, the loss of her parents, her tumultuous first marriage and how she found the strength to overcome it all. Later, Paula introduces her husband, Michael Groover; her brother, Bubba Hiers; her aunt Peggy; and her sons, Jamie Deen and Bobby Deen, as they all enjoy brunch. At the table, Paula's sons reveal what it's like working for their famous mother...and they don't hold back. Paula also talks about her 10-year affair with a married man and preparing herself for love with her second husband.

Sunday, March 11th, 2012

11: Worldwide Exclusive: Oprah Talks to Whitney Houston's Daughter and Family

Oprah travels to Atlanta to sit down with Whitney Houston's daughter, Bobbi Kristina; her sister-in-law and manager, Patricia Houston; and her brother, Gary Houston, for an intimate interview. In this worldwide exclusive, Oprah speaks with those closest to the legendary singer. Bobbi Kristina shares personal memories of her mom and how she would like the iconic superstar to be remembered. The family addresses the rumors and speculation surrounding Whitney's death, including what really happened on the night Whitney Houston died and at the funeral. Also, Patricia and Gary talk about how the family really feels about Whitney's ex-husband, singer Bobby Brown.

Sunday, March 18th, 2012

12: Lady Gaga and Her Mother, Cynthia

Oprah travels to New York City to give the world its first look inside the apartment Lady Gaga grew up in and still calls home. And for the first time ever, Gaga's mother, Cynthia, breaks her silence on what it's like to be the mom of one of the most famous—and controversial—pop stars on the planet. Oprah tours the living room and sees the spot where Gaga used to practice singing like her idol, Whitney Houston. Gaga also reveals the difficult creative process she goes through each time she writes a new song, and opens up about love, marriage and motherhood. Then, Gaga gives Oprah the inside story of the famous meat dress and her alter ego, Jo Calderone. Plus, Oprah, Gaga and Cynthia meet up at Harvard University to launch the Born This Way Foundation, Gaga's charitable endeavor—a project that she believes is the most important work of her life.

Sunday, March 25th, 2012

13: America's Most Unusual Town

Oprah spends the day in Fairfield, Iowa—one of the safest, greenest and most unusual communities in America. In the middle of corn country, it's probably the last place you'd expect to find a dome and an evening traffic jam where thousands of the local population of 9,400 are headed to meditate. Oprah's journey begins at a unique Fairfield school where twice-daily Transcendental Meditation (TM) is a mandatory part of the curriculum. Next, she visits the neighboring community of Maharishi Vedic City—named after the Indian guru who founded the TM movement. Here, nonorganic food is banned, and all houses face east, adhering to an ancient Indian architectural style that is said to bring peace and harmony to one's surroundings. Maharishi Vedic City is also home to a top secret, 80-acre compound where 800 men from India live and spend eight hours a day meditating, chanting and studying. Cameras have never been allowed inside their community—until now. Later, Oprah joins housewives, engineers, waitresses, lawyers, moms and single ladies at the Golden Dome of Pure Knowledge for evening meditation—a powerful, energizing yet calming experience. Of that experience, Oprah says, "I walked away feeling fuller than when I came in, full of hope and a sense of contentment and deep joy, knowing for sure that in the craziness of the world that seems to bombard us at every angle, there is always the consistency of stillness."

Sunday, April 1st, 2012

14: Oprah Goes Behind Bars: The South Carolina Mom Who Killed Her Baby Boys

In an exclusive interview, Oprah goes behind bars at the Orangeburg-Calhoun Regional Detention Center in Orangeburg, South Carolina, to talk to Shaquan Duley, a mother who confessed to murdering her two young sons, 2-year-old Devean and 18-month-old Ja'Van, on August 16, 2010. Although she initially claimed her sons drowned in a car accident, she later confessed to smothering them and then driving them into a river to cover up what she'd done. On March 16, 2012, Shaquan pleaded guilty to two counts of murder and begged for forgiveness from her family, the community and the judge. On March 30, 2012, a judge ordered Shaquan to serve two 35-year sentences concurrently with no chance of parole. She received credit for time served already. Oprah also talks to Shaquan's mother, Helen; her sister, Adriane; and Shaquan's surviving daughter, 7-year-old Saniya.

Sunday, April 8th, 2012

15: Bishop T.D. Jakes

Oprah travels to Dallas to meet one of the nation's most influential spiritual leaders, Bishop T.D. Jakes. This charismatic leader is the senior pastor of the Potter's House, a global humanitarian organization and 30,000-member church. Oprah's friends Gayle King and Tyler Perry come along for the experience. Then, Oprah and Bishop Jakes sit down for a provocative conversation about faith, race, ego and love. In this revealing interview, Bishop Jakes opens up about the death of his parents and explains how he became a preacher in his teens. Bishop Jakes' wife, Serita, also talks frankly about the challenges of being married to one of America's most famous preachers. Plus, get a behind-the-scenes look at the 9,000-seat Potter's House and find out how Bishop Jakes' weekly Sunday service comes together.

Sunday, April 15th, 2012

16: Gloria Steinem

Oprah and legendary feminist/activist Gloria Steinem sit down with 60 outspoken students at Barnard College—the most selective women's college in the United States—for a dynamic, provocative and no-holds-barred conversation. Both Gloria and Oprah are asked what price they've paid for their success and if they believe it's possible to really have it all. Then, Oprah visits Gloria at her bohemian New York City brownstone for an in-depth, one-on-one conversation. Gloria opens up about why she became her mother's caregiver at age 10, marrying at age 66 and the biggest regret of her life.

Sunday, April 22nd, 2012

17: Oprah Travels to India

Oprah visits India for the first time ever and meets a family of five living on $200 a month in the infamous slums of Mumbai. This couple and their three daughters live, eat, cook and sleep in one 10-foot-by-10-foot concrete room. Then, Oprah sits down for dinner with an upper-middle-class family. In their home, four generations live happily under one roof. Finally, Oprah is the guest of honor at an event the Indian media called "the party of the year," which was hosted by a billionaire socialite and attended by Bollywood's biggest stars. On the way to the party, Oprah visits the home of Aishwarya Rai and Abhishek Bachchan—a couple known as the Brad and Angelina of Bollywood—to meet their daughter, the most famous baby in India.

Sunday, April 29th, 2012

18: Women of India

In Part 2 of Oprah's long-awaited first trip to India, she visits the country's crown jewel—the Taj Mahal. She also sits down with five women from diverse backgrounds to talk about marriage, careers and family. Then, Oprah visits the "city of widows," where 16,000 women have sought refuge after their husbands died. Finally, Oprah is sent off with a posh party in a magnificent palace, hosted by Indian royalty.

Sunday, May 20th, 2012

19: Carrie Underwood and Husband Mike Fisher: Their First Interview Together

Oprah travels to Nashville for an intimate, in-depth interview with country music superstar Carrie Underwood at her picturesque cabin retreat. Carrie reflects on her rise to fame since winning American Idol in 2005, her two-year marriage to professional hockey player Mike Fisher, and how she maintains normalcy despite her high-profile life. Carrie is later joined by Mike for their first television interview together. They talk about how they balance their successful and fast-paced careers with their marriage, and how their belief in God helps navigate their lives. The couple also takes Oprah to their new plot of land, where they plan to build their dream home.

Sunday, May 27th, 2012

20: Mayor Cory Booker

Oprah travels to Newark, New Jersey, to talk to Mayor Cory Booker, one of America's most dynamic and innovative leaders. Mayor Booker opens up to Oprah about his political future, why he's still a bachelor, his close relationship with the Republican governor of New Jersey, Chris Christie, and his near-death experience. Plus, watch an emotional interview with the woman Mayor Booker saved from a burning building.

Sunday, June 3rd, 2012

21: At Home with Neil Patrick Harris, His Fiancé, David Burtka, and Their Twins

Oprah visits Emmy® award-winning actor Neil Patrick Harris; his fiancé, David Burtka; and their 19-month-old twins, Harper and Gideon, at their home in the quiet suburbs of Los Angeles. In this television exclusive, Neil and David give Oprah a tour of their home, including the nursery and a secret room that Neil calls his "magical man cave." Then, Oprah sits down with Neil and David, a couple for eight years, as they speak candidly about what it was like for them growing up gay, Neil's decision to come out in Hollywood, and the complicated process they went through to have children. In the backyard, Oprah meets the twins and gets a rare look at how this loving, modern family functions.

Sunday, June 10th, 2012

22: Paris Jackson and 50 Cent

Oprah visits Michael Jackson's daughter, Paris Jackson, to see how she is doing nearly three years after her father's death. Oprah also talks to her about moving from the Jackson family estate, discusses her new movie role and meets Paris' best friend. Then, after years of feud rumors, Oprah interviews rapper Curtis "50 Cent" Jackson in New York. They also discuss how he has built his reported $100 million empire.

Sunday, June 17th, 2012

23: The Kardashian Family, Part 1

For the first time, Oprah meets the entire Kardashian family and their significant others at the Jenner home in Hidden Hills, California. Oprah speaks candidly with Kim, Khloé, Kourtney and Rob Kardashian about what has made their family so famous. Then, family matriarch Kris Jenner sits down with Oprah and reveals her biggest regret, discusses her marriage to Olympic legend Bruce Jenner, and more. Plus, Oprah speaks one-on-one with Kim—and no topic is off-limits. Kim opens up about everything from her 72-day marriage to her infamous sex tape.

Sunday, June 17th, 2012

24: 50 Cent, Part 2

In Part 2 of her conversation with Curtis "50 Cent" Jackson, Oprah sits down with the rapper and his beloved grandmother, Beulah Jackson. Beulah opens up about her grandson's all-time favorite meals, talks about his success today and reveals why she buys his albums—but never listens to them. 50 Cent goes on to talk to Oprah about fatherhood and his dream for his son, Marquise. They also discuss his movie career, the price he's paid for success, who he calls his real friends and why he loves to meditate.

Sunday, June 24th, 2012

25: The Kardashian Family, Part 2

In Part 2 of Oprah's exclusive conversation with the Kardashian family, Oprah speaks with Kim about her new relationship with music superstar Kanye West. Then, Oprah sits down with Kardashian couples. Khloé and her husband of two years, NBA star Lamar Odom, reveal how they make their marriage work. Plus, Kourtney reveals why she stayed with her longtime boyfriend, Scott Disick, after many ups and downs. Finally, family matriarch Kris Jenner and her husband, Olympic legend Bruce Jenner, share their secret for a long and happy marriage.

Sunday, July 1st, 2012

26: NBA Champion Miami Heat Stars LeBron James, Dwyane Wade and Chris Bosh, Part 1

Oprah sits down with the superstars of the NBA's Miami Heat—LeBron James, Dwyane Wade and Chris Bosh—for an exclusive interview in Miami. She talks with the champions about their historic win and their friendships, on and off the court. Then, in Oprah's one-on-one interview with LeBron James, they talk about "The Decision," the infamous open letter from Cleveland Cavaliers owner Dan Gilbert, and LeBron's engagement to his fiancée, Savannah Brinson.

Sunday, July 8th, 2012

27: NBA Champion Miami Heat Stars LeBron James, Dwyane Wade and Chris Bosh, Part 2

Oprah's conversation with the superstars of the NBA's Miami Heat—LeBron James, Dwyane Wade and Chris Bosh—continues! In Part 2, LeBron, Dwyane and Chris talk about their friendship off the court. Then, Oprah goes one-on-one with Dwyane, who opens up about his very public custody battle, his sons and his girlfriend, actress Gabrielle Union. Plus, Chris talks to Oprah about getting teased as a young man growing up in Texas; his pregame ritual; his wife, Adrienne; and their 8-week-old baby boy, Jackson Anthony Bosh.

Sunday, July 15th, 2012

28: David Copperfield

Oprah travels to David Copperfield's private island in the Bahamas for an exclusive interview with the legendary magician. David discusses fatherhood, opens up about his abusive childhood and addresses the sexual assault allegations that have plagued his personal life. He also discusses his legendary career, including his favorite illusion to date—flying. Then, David's fiancée, Chloe Gosselin, gives her first television interview. The couple talk about marriage and how their daughter, Sky, has changed their lives. To complete Oprah's visit, she and David sit down to watch their all-time favorite movie in his outdoor theater.
Season 2
Sunday, July 22nd, 2012

1: Oprah Salutes Superstar Olympians

As the world prepares for the 2012 Olympic Games in London, Oprah sits down with 10 legendary Olympians, including track-and-field stars Carl Lewis, Jackie Joyner-Kersee and Al Joyner; world-renowned gymnasts Bart Conner, Nadia Comaneci, Mary Lou Retton and Shawn Johnson; diver Greg Louganis; and world-record-breaking swimmers Janet Evans and Mark Spitz. Plus a bonus conversation with Bruce Jenner! These athletes open up about their triumphs, their untold stories and what happens after the glory. Plus, Mary Joyner, the daughter of Al Joyner and the late Florence Griffith-Joyner, talks to Oprah about how her mother's death has impacted her life. Then, get an in-depth look at who to watch in 2012, including Lolo Jones, Gabby Douglas, Missy "the Missile" Franklin, Michael Phelps, Carmelita Jeter and Jordyn Wieber.

Sunday, August 19th, 2012

2: Rihanna

Oprah travels to Rihanna's home island of Barbados for a rare, no-holds-barred conversation with the pop superstar about her career, the recent passing of her grandmother and the price of fame. In an emotional discussion, Rihanna reveals how she really feels about her ex-boyfriend, Chris Brown—and her relationship with him today. Then, Rihanna takes Oprah on a drive and stops by her childhood home. Plus, Oprah helps Rihanna surprise her mother, Monica Fenty, with a big announcement.

Sunday, August 26th, 2012

3: Kelsey Grammer

Oprah sits down with TV legend Kelsey Grammer, star of the political drama "Boss". He sets the record straight about his public divorce, drug addiction and the tragedies that shaped his life. Plus, Kelsey's new wife, Kayte, gives her first television interview.

Sunday, August 26th, 2012

4: Olympic Gold Medalist Gabrielle Douglas

Olympic gymnast Gabrielle Douglas won gold and the hearts of millions. Now, Oprah travels to West Des Moines, Iowa, to sit down with this 16-year-old gold medalist. Oprah also meets Gabrielle's mother, Natalie; her three siblings; her coach, Liang Chow; and visits with her host family. Then, Oprah goes inside the world-famous gym where Gabrielle trained for the Olympic Games!

Sunday, September 9th, 2012

5: Jennifer Hudson

Oprah sits down with award-winning singer and actress Jennifer Hudson in Chicago. During their intimate conversation, Jennifer and her fiancé, David Otunga, talk about their relationship, plans for more children and upcoming wedding. And, for the first time, Jennifer and her sister, Julia Hudson, talk in depth about the tragic murders of their family members...and the man convicted of the crime.

Sunday, September 16th, 2012

6: Usher

Oprah travels to Atlanta for an intimate interview with Grammy award-winning R&B artist Usher Raymond IV, who speaks publicly about the custody battle over his two boys and what caused his breakdown in court. Plus, Usher candidly addresses infidelity rumors and shares what really happened the night he walked offstage in Berlin. Then, Oprah speaks with Usher's mother and former manager, Jonetta Patton, who has remained silent throughout the custody battle. Jonetta reveals why she chose not to attend her son's wedding and the reason behind their reported rift.

Sunday, September 30th, 2012

7: Stephen Colbert

Oprah travels to Charleston, South Carolina, to visit with Emmy award-winning TV star Stephen Colbert and meet the man behind the alter ego seen on his popular late-night series, The Colbert Report. In this rare interview, he speaks about his close relationship with his 91-year-old mother, discusses his friendship with TV host and comedian Jon Stewart, and talks about the creation of his TV character. Oprah joins Stephen for laughs and sweet tea on the porch of one of his favorite places in the world—his in-laws' 150-year-old home in Charleston, where he celebrated his wedding and spends Christmas with his family. The host of Comedy Central's critically acclaimed series offers a presidential prediction and reveals why he created his own super PAC. Plus, his wife, Evelyn, joins them for her first interview. Find out why she doesn't allow his alter ego in the house.

Sunday, October 7th, 2012

8: Jason Russell

Jason Russell, creator of Kony 2012, discusses the intimate details of his public breakdown. Then, for the first time ever, his wife describes the day her husband snapped.

Sunday, October 21st, 2012

9: Fergie

Oprah visits Black Eyed Peas singer and multiplatinum solo artist Fergie at the California vineyard she bought for her father, Pat, a two-time cancer survivor. Fergie, a child star who started performing at age 7, opens up about her sexuality and overcoming a crystal meth addiction. She also shares what it's like to be the only girl in the Black Eyed Peas, talks about her complicated relationship with will.i.am and reveals which bandmate she made out with. Plus, Fergie—already a part owner of the Miami Dolphins and the creator of fragrance, shoe and nail polish lines—talks about the Ferguson Crest winery, a joint venture she launched with her father. Then, Fergie and her husband, actor Josh Duhamel, talk about their nine-year relationship, how tabloid stories that accused Josh of cheating affected their marriage, and their plans to start a family

Sunday, November 11th, 2012

10: Bette Midler & Valerie Simpson

Oprah chats with Bette Midler in New York City, where the singer discusses her career and recent projects. Also: an interview with Valerie Simpson, of the songwriting duo Ashford and Simpson.

Sunday, November 25th, 2012

11: Justin Bieber: A Worldwide Special

Multiplatinum superstar Justin Bieber joins Oprah for the first-ever global episode of Oprah's Next Chapter, airing in more than 100 countries worldwide! She goes behind the scenes of Justin's sold-out concert at Chicago's Allstate Arena. Plus, Oprah helps surprise one lucky girl—chosen from among thousands of "Beliebers"—to go onstage for Justin's signature "One Less Lonely Girl" performance. The next day, Oprah and Justin sit down at RL Restaurant in Chicago for one of the most in-depth interviews the singer has ever agreed to do. Justin opens up to Oprah about his growth as an artist, the pitfalls of fame, living in the spotlight and his girlfriend, actress/singer Selena Gomez. Later, Oprah and Justin go holiday shopping at Ralph Lauren, and Justin surprises onlookers with an impromptu performance.

Sunday, December 2nd, 2012

12: Steven Spielberg, Daniel Day-Lewis and Sally Field

Oprah sits down with Oscar® winners Steven Spielberg, Daniel Day-Lewis and Sally Field to discuss their collaboration on the feature film Lincoln. In a full-circle moment, Oprah meets Steven at DreamWorks Studios in Los Angeles—the same studio building where she first auditioned for him for her role in The Color Purple. During an intimate interview, Steven shares the process of creating Lincoln and how he was moved to tears during filming. Then, they are joined by Daniel for a fascinating conversation about his first-time collaboration with Steven, his yearlong immersion into the life of Abraham Lincoln, and how, together with the rest of the esteemed cast, they created a "sacred space" on set. Later, Oprah has a heartfelt conversation with Sally at her new home in California. Sally talks about the emotional depths she tapped into for her role as Mary Todd Lincoln, how she fought for the part, and her immediate connection with Daniel, whom she calls Mr. Lincoln. Plus, Sally opens up about being plagued by self-doubt, her pride in parenting a gay son, and the joy she feels as she enters the next chapter of her life.

Sunday, December 9th, 2012

13: Kerry Washington and Shonda Rhimes

On the set of ABC's hit television series Scandal, Oprah sits down with actress Kerry Washington. Kerry shares what it's like to be the first African-American female lead on a primetime show in almost four decades, and discusses her favorite part about playing Olivia Pope. Kerry also opens up about her vision for her career, her leading men and how her highly anticipated upcoming movie, Django Unchained, impacted her life. Later, Oprah talks to the creator of Grey's Anatomy and Scandal, the award-winning Shonda Rhimes. Find out why she decided to kill off two of the most beloved characters on Grey's, what she's most proud of in life, and what inspired her to institute a "no a**holes policy." Finally, Oprah talks to Judy Smith, a public relations/crisis management powerhouse, who is the real-life inspiration for the character Olivia Pope. Judy discusses some of her most infamous clients—including Monica Lewinsky.

Sunday, December 16th, 2012

14: Jamie Foxx, Part 1

Oprah sits down with Jamie Foxx, star of Django Unchained, at the Soho House in New York City for the most personal and revealing one-on-one interview the actor, comedian, musician and aspiring director has ever done. During the first hour of their conversation, Jamie opens up about growing up in Terrell, Texas, where he was raised by his grandparents and trained in classical piano. Plus, Jamie discusses his rise to stardom, the impact that director Oliver Stone's criticism had on his career, and why he won't let fame go to his head—again. Plus, Jamie dishes on relationships and reveals why he hasn't gotten married.

Sunday, December 16th, 2012

15: Jamie Foxx, Part 2

Oprah sits down with Jamie Foxx, star of Django Unchained, at the Soho House in New York City for the most personal and revealing one-on-one interview the actor, comedian, musician and aspiring director has ever done. During Part 2 of the interview, the conversation shifts to Jamie's latest breakout role, his family and life at home. Then, his daughter Corinne reveals what it's like having Jamie as a father.

Sunday, January 6th, 2013

16: David Letterman

Thursday, January 17th, 2013

17: Lance Armstrong, Part 1

Oprah speaks with cyclist Lance Armstrong in his first interview since he was stripped of his Tour de France titles. He addresses the alleged doping scandal, years of accusations of cheating and use of performance-enhancing drugs throughout his career.

Friday, January 18th, 2013

18: Lance Armstrong, Part 2

In Part 2, Oprah's exclusive no-holds-barred conversation with Lance Armstrong continues. Topics include the alleged doping scandal, years of accusations of cheating and use of performance-enhancing drugs throughout his career.

Sunday, January 20th, 2013

19: Drew Barrymore

For the first time ever, actress Drew Barrymore allows cameras inside her home as she sits down for a revealing conversation with Oprah. Drew discusses her marriage to Will Kopelman and opens up about their newborn baby, Olive. Plus, Drew talks about overcoming her own troubled childhood and contemplates her remarkable 30-year career.

Sunday, January 27th, 2013

20: LL Cool J

Oprah sits down with multiplatinum artist and actor LL Cool J at his home in Los Angeles for a rare interview. The star of NCIS: Los Angeles opens up about his career, his sex-crazed youth, his abusive childhood and the night he woke up to find a stranger in his home. He also talks about how his marriage and family made him the man that he is today. Later, his wife, Simone, and their four children join the conversation.

Monday, January 28th, 2013

21: Cissy Houston

As the first anniversary of music icon Whitney Houston's sudden death draws near, Oprah sits down with the singer's mother, Cissy Houston, for her first in-depth interview since her daughter's passing. The superstar's mother talks about raising a daughter whose voice became a national treasure, teaching Whitney about the music business, and her biggest regrets. Oprah also talks to Cissy about Whitney's drug use, how she really felt about her daughter's marriage to R&B singer Bobby Brown, and the true nature of Whitney's relationship with her high school best friend, Robyn Crawford. Later, for the first time since Whitney's death, Oprah talks to her older brother Michael Houston. In an emotional discussion, Michael reveals the origin of Whitney's drug use.

Saturday, February 16th, 2013

22: Beyoncé

Oprah sits down with global superstar, multiplatinum artist and 17-time Grammy winner Beyoncé at the London NYC in New York City to discuss the making of her documentary Beyoncé: Life Is But a Dream. Plus, Beyoncé opens up about her daughter, Blue Ivy; what Jay-Z is like as a father and a husband; and her heartbreaking miscarriage. Then, find out why she let her father, music executive Mathew Knowles, go as her manager and what's next for her, personally and professionally.

Sunday, March 3rd, 2013

23: The Wayans Family

Oprah meets the Wayans brothers.

Sunday, March 10th, 2013

24: Chelsea Handler

Chelsea Handler talks about her boyfriend, her DUI, her relationship with her father and her show.

Sunday, March 17th, 2013

25: John of God

Oprah meets spiritual healer John of God. She also looks at some controversial surgeries.

Sunday, March 24th, 2013

26: Sheryl Sandberg & Judge Sonia Sotomayor

Sunday, April 7th, 2013

27: Jane Fonda & Her Daughter Mary

Sunday, April 14th, 2013

28: Mark Burnett and Roma Downey Discuss The Bible

Sunday, May 5th, 2013

29: First Openly Gay NBA Player Jason Collins and His Family

Sunday, May 26th, 2013

30: Tyler Perry

Sunday, June 2nd, 2013

31: The Voice

Oprah makes a special visit to the set of the hit television singing competition The Voice and sits down with all four coaches—Usher, Shakira, Blake Shelton and Adam Levine—who share their personal journeys as artists and how their lives have been affected by the show. Plus, Shakira discusses the challenges of motherhood, Usher shares how he learned to navigate the music industry at a young age, Blake opens up about his marriage to country superstar Miranda Lambert, and Adam reveals what he keeps in his bedroom. Then, Oprah takes a tour of the set and catches up with host Carson Daly, producer Mark Burnett and social media correspondent Christina Milian. Finally, Oprah surprises the top 10 artists as they prepare for a live elimination! Read more: http://www.oprah.com/own-oprahs-next-chapter/oprahs-next-chapter-episodes.html#ixzz2XzxQLU7z

Sunday, June 9th, 2013

32: John Legend and Chrissy Teigen

Oprah sits down with nine-time Grammy winner John Legend at his home in Hollywood Hills, California, to talk about his first solo album in five years, his passion for education and politics, and his friendship with collaborator and executive producer Kanye West. John's fiancée, Chrissy Teigen—a model, TV host and Twitter personality—joins the conversation to discuss their relationship and tabloid rumors of infidelity. Read more: http://www.oprah.com/own-oprahs-next-chapter/oprahs-next-chapter-episodes.html#ixzz2XzxX0cJI

Sunday, June 23rd, 2013

33: African American Women in Hollywood

Oprah sits down for an in-depth conversation with some of Hollywood's most powerful female African-American actresses, including Alfre Woodard, Viola Davis, Phylicia Rashad and Gabrielle Union. The iconic actresses open up about the challenges, criticism and competition they face as African-American women in the entertainment industry. Plus, the women shed light on a topic that is not often discussed in the entertainment industry. Read more: http://www.oprah.com/own-oprahs-next-chapter/oprahs-next-chapter-episodes.html#ixzz2XzxdTZEb

Sunday, July 28th, 2013

34: Hugh Jackman

Sunday, August 4th, 2013

35: Gloria & Emilio Estefan

Sunday, August 11th, 2013

36: The Cast of The Butler

Oprah discusses the making of the highly anticipated film Lee Daniels' The Butler with fellow cast members David Oyelowo and Oscar® winner Forest Whitaker as well as Oscar-nominated director Lee Daniels. They talk about filming in New Orleans with an all-star cast, including John Cusack, Cuba Gooding Jr., Jane Fonda, Terrence Howard, Mariah Carey, Lenny Kravitz, Robin Williams, James Marsden, Alan Rickman, Vanessa Redgrave and Liev Schreiber. Then, find out how they were able to depict the journey of one man, Cecil Gaines, who served eight presidents as the White House's head butler. Plus, viewers are taken behind the scenes to see how Oprah was aged to appear 95 years old for her role. Read more: http://www.oprah.com/own-oprahs-next-chapter/oprahs-next-chapter-episodes.html#ixzz2iZo2gdwE

Sunday, August 18th, 2013

37: Lindsay Lohan: The Worldwide Exclusive

Oprah and actress Lindsay Lohan come together for an exclusive, highly anticipated, in-depth conversation.

Sunday, August 25th, 2013

38: Tina Turner

Oprah heads to the south of France for an intimate conversation with rock 'n' roll legend Tina Turner about love, retirement and her private life in Switzerland.

Sunday, October 13th, 2013

39: Robin Thicke

Oprah sits down with R&B singer/songwriter Robin Thicke to discuss the year's number one summer hit, "Blurred Lines," the controversy surrounding the song and the worldwide attention he received following his performance with Miley Cyrus at the MTV Video Music Awards. He also talks about collaborating with hitmakers will.i.am and Pharrell Williams and reveals how "Blurred Lines" has reinvigorated his enjoyment for performing onstage. Robin also opens up about his high-profile marriage to actress Paula Patton, what he calls "healthy jealousy" in their relationship, and the joys of fatherhood. Read more: http://www.oprah.com/own-oprahs-next-chapter/oprahs-next-chapter-episodes.html#ixzz2iZnBWdoy

Sunday, October 20th, 2013

40: Arsenio Hall

Oprah catches up with late-night talk show host Arsenio Hall for an in-depth conversation about his return to late-night TV after nearly 20 years. Filmed at the Comedy Store in Los Angeles, Arsenio talks about the significance of being one of the only African-American hosts currently on late-night television and what he has learned in his two decades away from the spotlight. He shares the reason behind his move to L.A. as a young comic and the professional advice he has received from late-night TV host and friendly rival Jay Leno. Arsenio also discusses knowing he was meant to make people laugh, how his comedy was shaped by his Baptist minister father, the importance of being a hands-on single dad, and his relationship with his son today. Read more: http://www.oprah.com/own-oprahs-next-chapter/oprahs-next-chapter-episodes.html#ixzz2iZnGL8bQ

Sunday, October 27th, 2013

41: GAY in Hollywood

Sunday, November 3rd, 2013

42: Patti Labelle

Sunday, November 10th, 2013

43: Spike Lee

Sunday, November 17th, 2013

44: Reverend Al Sharpton

Sunday, November 24th, 2013

45: Kenny

Sunday, December 1st, 2013

46: Magic Johnson

Sunday, December 8th, 2013

47: Powerhouse Performances with Idris Elba, Chiwetel Ejiofor and Michael B. Jordan

Oprah talks to the actors behind some of the year's best performances, including Idris Elba (Mandela: Long Walk to Freedom), Chiwetel Ejiofor (12 Years a Slave) and Michael B. Jordan (Fruitvale Station).
Season 3
Sunday, March 9th, 2014

1: Russell Brand & Heroin Addiction

Sunday, March 16th, 2014

2: Cameron Diaz & Sharon Stone: Aging Gracefully

Sunday, March 23rd, 2014

3: Kevin Hart

Sunday, April 6th, 2014

4: Rob Lowe

Sunday, April 13th, 2014

5: Pharrell Williams