update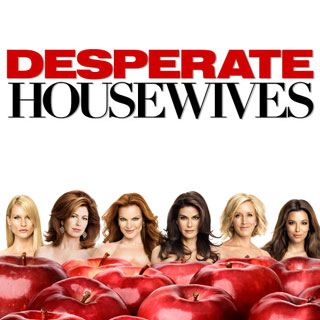 Season 0
not specified

1: Original Unaired Pilot

The original pilot featured Sheryl Lee as Mary Alice Young, Michael Reilly Burke as Rex Van De Camp and Kyle Searles as John. Lee was later replaced with Brenda Strong, Reilly with Steven Culp and Searles with Jesse Metcalfe, and their scenes were re-shot for the broadcast pilot.

Sunday, April 24th, 2005

2: Sorting Out the Dirty Laundry

Memorable moments of the season combined with new insight into the many mysteries of Wisteria Lane and its residents including Gabrielle Solis (Eva Longoria), Bree Van Dee Kamp (Marcia Cross), Lynette Scavo (Felicity Huffman) and Susan Mayer (Teri Hatcher); a preview of the season's remaining four episodes.

Sunday, January 1st, 2006

16: Special: All the Juicy Details

Desperate Housewives: All the Juicy Details is an original special celebrating some of the best and most-loved moments from the popular show, while also bringing viewers up to date in Season Two. The hour will follow the story arc of each character with original narration by Mary Alice Young, who will guide viewers, much as she does in the weekly episodes, through the various twists and turns of their stories.

Sunday, January 1st, 2006

3: All the Juicy Details

Desperate Housewives: All the Juicy Details is an original special celebrating some of the best and most-loved moments from the popular show, while also bringing viewers up to date in Season Two. The hour will follow the story arc of each character with original narration by Mary Alice Young, who will guide viewers, much as she does in the weekly episodes, through the various twists and turns of their stories.

Saturday, April 29th, 2006

17: Special: The More You Know, the Juicier it Gets

This special features the best and most-loved moments from the show, while also bringing viewers up to date with the remaining 5 hours of the show's second season. The special will bring viewers up to date with all the latest goings-on, including Bree and Andrew's escalating war, Susan's love triangle with Mike and Karl, Lynette's new job as her husband's new boss, Gabrielle and Carlos' quest for a child, as well as the ongoing mystery of the Applewhite family's secret life.

Saturday, April 29th, 2006

4: The More You Know, the Juicier it Gets

This special features the best and most-loved moments from the show, while also bringing viewers up to date with the remaining 5 hours of the show's second season. The special will bring viewers up to date with all the latest goings-on, including Bree and Andrew's escalating war, Susan's love triangle with Mike and Karl, Lynette's new job as her husband's new boss, Gabrielle and Carlos' quest for a child, as well as the ongoing mystery of the Applewhite family's secret life.

Saturday, September 2nd, 2006

23: Special: Time to Come Clean

Recap of the series to date.

Saturday, September 2nd, 2006

5: Time to Come Clean

Recap of the series to date.

Sunday, April 1st, 2007

24: Special: The Juiciest Bites

This special features the best and most-loved moments from the show, while also bringing viewers up to date with the remaining episodes of the show's third season. The special will bring viewers up to date with all the latest goings-on, including the deaths of Monique and Alma, Susan's love triangle with Mike and Ian, Tom's dream to open a pizzeria, Gabrielle and Carlos' divorce, as well as Austin and Julie's relationship.

Sunday, April 1st, 2007

6: The Juiciest Bites

This special features the best and most-loved moments from the show, while also bringing viewers up to date with the remaining episodes of the show's third season. The special will bring viewers up to date with all the latest goings-on, including the deaths of Monique and Alma, Susan's love triangle with Mike and Ian, Tom's dream to open a pizzeria, Gabrielle and Carlos' divorce, as well as Austin and Julie's relationship.

Sunday, September 23rd, 2007

33: Special: Secrets & Lies

"Secrets & Lies" recaps the highlights of the previous season and provides viewers with a sneak-peek into the upcoming season 4.

Sunday, September 23rd, 2007

7: Secrets & Lies

"Secrets & Lies" recaps the highlights of the previous season and provides viewers with a sneak-peek into the upcoming season 4.
Season 1
Sunday, October 3rd, 2004

1: Pilot

Looking down on her friends and family isn't a way of life for Mary Alice Young. It's a way of death. One day, in her perfect house, in the loveliest of suburbs, Mary Alice ended it all. Now she's taking us into the lives of her family, friends and neighbors, commenting from her elevated POV. Her husband's acting suspicious, the neighbors are talking, and her girlfriends are wondering why one of their own would do something so rash… and so messy.

Sunday, October 10th, 2004

2: Ah, but Underneath

Mike's dog pays the price when Edie crashes his dinner date with Susan. Meanwhile, Gabrielle realizes that her lawnboy is taking their fling to heart—and that Carlos may actually be catching on. Also, Bree goads Rex into therapy, where the doctor may be the one who needs the most help. Lynette resorts to drastic measures to keep her kids in line, but it blows up in her face.

Sunday, October 17th, 2004

3: Pretty Little Picture

The women decide to go ahead with the big dinner party that the late Mary Alice Young had planned to host, despite the more-than-minor disturbances in their own lives. Adulterous Gabrielle finds herself with a nine-year-old blackmailer who catches Gabrielle in the act in her affair with gardener John. Also, Bree struggles to keep her crumbling marriage a secret. Lastly, Susan bares all--in more ways than one--as she confronts her ex.

Sunday, October 24th, 2004

4: Who's That Woman?

Cash-strapped Mrs. Huber figures out that Susan had something to do with Edie's house fire and tries to blackmail her. Meanwhile, Carlos becomes suspicious that Gabrielle is seeing another man, but targets the wrong suspect---the cable guy instead of gardener John. Also, Lynette balks when the twins' teacher insists the boys have ADD but tries to salvage the matter by seprating the boys. Lastly, Bree struggles with her rebellious son Andrew after Rex moves out.

Sunday, October 31st, 2004

5: Come In, Stranger

A break-in on Wisteria Lane leaves the neighbors feeling vulnerable, especially Susan, who reluctantly accepts a date with a persistent policeman after Mike appears indifferent to her. Rex takes the kids away for the weekend as a lonely Bree finds herself bonding with Zach. Meanwhile, Lynette and Tom pull out all the stops to get their uncontrollable twins Porter and Preston accepted at a prestigious private school, and the unexpected arrival of Carlos' mother puts a crimp in Gabrielle's covert love life.

Sunday, November 7th, 2004

6: Running to Stand Still

Lynette locks horns with officious mom Maisy Gibbons at the twins' school who is trying to produce a "politically correct" play about "Little Red Riding Hood." Meanwhile, Susan continues to investigate the mystery of Zach's sudden disappearance. She soon finds out his father Paul put him in Seacrest, a mental institution. She and Julie then go to investigate. Mama Solis comes closer to discovering Gabrielle's dirty little secret of her affair, and Bree comes undone when Rex suggests they hire a sex surrogate.

Sunday, November 21st, 2004

7: Anything You Can Do

Susan and Edie decide to follow Mike and his houseguest Kendra on their night out together. Lynette becomes steadily more dependent on the twins' ADD medication. In the meantime Gabrielle becomes jealous of the "other" woman in John's life. And Bree's kids mutiny when they learn their dad has moved out. Tom is not happy when Lynette tries to take over his concept of new "Spotless Scrubs" to his clients.

Sunday, November 28th, 2004

8: Guilty

In the aftermath of tragedy with Bree's son Andrew running over Carlos' mother Juanita Solis, the residents of Wisteria Lane take stock of their lives. Meanwhile, Susan grows suspicious of Mike's real reason for moving to the street. Lynette reaches the breaking point in her addiction to the twins' ADD medication as she tries other measures like acupuncture to release her stress. The mysterious Mr. Shaw gets down to business as he develops a relationship with Edie. Lastly, Gabrielle confesses her adulterous affair to a priest while Carlos' mother Juanita is in the hospital.

Sunday, December 12th, 2004

9: Suspicious Minds

Looking to give her life a purpose, Gabrielle decides to organize a glamorous Halston fashion show for charity highlighting the ladies of Wisteria Lane. Bree and Rex are at odds on how to punish Andrew for putting Mrs. Solis in the hospital and finding drugs in his room. The police investigate a toy chest that Paul Young dumped in the river. Lastly, Lynette uses her business acumen to poach a nanny, Claire, but ends up getting involved between her current employer, Alexis.

Sunday, December 19th, 2004

10: Come Back to Me

Uber mom Maisy Gibbons returns, and her secret life intersects with Bree's. Meanwhile Gabrielle's predicament worsens as she gets a taste of her own medicine, courtesy of Carlos's jailhouse confession. Susan plans to take her relationship with Mike to the next level, and Lynette, suspicious (and a little jealous) of her new nanny decides to secretly videotape her. Lastly, Susan sends Zach Young back home to his father, who makes a startling admission of his own.

Sunday, January 9th, 2005

11: Move On

Edie organizes a neighborhood search for the missing Mrs. Huber, just as the absent busybody's sister Felicia Tilman arrives on Wisteria Lane. Meanwhile, Bree resigns herself to her marital state and asks an attractive pharmacist on a date. Susan's ex Karl suddenly reappears in her life, and Lynette fears that Tom is attracted to the new nanny. Lastly, Gabrielle sinks to new depths.. she gets a job.

Sunday, January 16th, 2005

12: Every Day a Little Death

The residents of Wisteria Lane finally learn Martha Huber's fate. After learning that Mrs. Huber left behind a journal, Susan is forced to confess to Edie about her role in the fire that burned down Edie's house. Meanwhile Bree finds her new beau, George getting a little too close for comfort. Lastly, Carlos returns, but his homecoming isn't quite what Gabrielle had in mind. He is under house arrest, making it difficult for either of them to make money.

Sunday, January 23rd, 2005

13: Your Fault

When Lynette's father-in-law pays a visit to to the family, she unwittingly learns a family secret. Meanwhile, Susan is disturbed by Julie's growing romance with Zach. Rex attempts to reconcile with Bree as she tries to play hard-to-get. Lastly, Gabrielle is shocked when John's parents ask her for a favor in convincing John to move back home as he officially turned eighteen and no longer wants to live at home and trying to pursue a relationship with Gabrielle.

Sunday, February 13th, 2005

14: Love Is in the Air

It's Valentine's Day on Wisteria Lane, and love is all around (sort of), as Susan looks forward to a romantic date with Mike, until she learns a surprising fact about her favorite plumber. Meanwhile, after reconciling their relationship, Bree discovers something new about her husband Rex when it comes to his sexual needs. Lynette's neighbor accuses the Scavo twins of thievery as Lynette tries her best to handle the situation. Lastly, Gabrielle's work adventures continue as she gets a gig as a mattress model.

Sunday, February 20th, 2005

15: Impossible

Mike Delfino is questioned about Mrs. Huber's murder by police and is arrested. John's friend, Justin attempts to blackmail Gabrielle with his knowledge of their affair. Meanwhile, Tom wants a big promotion, but Lynette fears that she'd be home alone with the kids more than ever and tries her best in discouraging him in taking the job. Also, Bree is shocked when she finds a condom. Zach Young plans a pool party for the teens on Wisteria Lane, and things get out of hand. Finally, someone comes out of the closet.

Sunday, March 27th, 2005

16: The Ladies Who Lunch

Maisy Gibbons' series of unfortunate events shock the residents of Wisteria Lane when she is finally caught and arrested for prostitution. This leaves unexpected consequences for Bree and Rex when Maisys' little black book becomes public of all her clients. Gabrielle and Carlos also face a crisis of their own when the sewer system goes out at their house. Also, Lynette braves a scandal herself when it's rumored that the twins started the school's head lice epidemic. Meanwhile, as Susan sinks into depression over her breakup with Mike, she finds a surprising ally.

Sunday, April 3rd, 2005

17: There Won't Be Trumpets

The residents of Wisteria Lane all attend the unfortunate funeral of Juanita Solis as Carlos and Gabrielle fret over their financial and court issues. Lynette befriends a deaf woman, Alisa Stevens, whose children also attend Barcliff Academy with Porter and Preston, but her newfound friendship is quickly put to the test. Meanwhile, Bree encounters more trouble with her son Andrew when it comes to disciplining him and lastly, Susan finds herself attracted to Edie's hunky new contractor, but Edie doesn't want her to go with him as a favor to their fragile friendship.

Sunday, April 10th, 2005

18: Children Will Listen

Susan's mom pays an unannounced visit to Wisteria Lane after she and her boyfriend call it quits. Meanwhile, Gabrielle faces Carlos' wrath after he learns about the hospital settlement and tries to change their prenuptial agreement in order to keep Gabrielle in check while he serves his jail sentence. Lynette and Bree experience a chill in their friendship after Bree babysits Lynette's kids and dares to discipline Porter. Also, Bree and Rex visit Andrew at the teen rehab camp where they learn some shocking news about their son. Lastly, Felicia gets closer to Zach and reveals some disturbing details about his family in the past.

Sunday, April 17th, 2005

19: Live Alone and Like It

Lynette learns that no good deed goes unpunished when she momentarily befriends the mean Mrs. McClusky. Susan's mother decides to try and jump start her and her daughter's love lives. Andrew talks to a priest about his feelings, and tells him of his shocking plans for his mother, Bree. Gabrielle has her credit card declined in an upscale restaurant, and Carlos sends Gabrielle a big message about what will happen if she leaves him.

Sunday, May 1st, 2005

20: Fear No More

Gabrielle plans a big party to bid farewell to Carlos, who is about to head off to jail for eight months. Meanwhile George Williams resurfaces in Bree's life, much to Rex's displeasure. Also, Lynette is shocked to learn that Tom's old girlfriend Annabel Foster who he dumped for Lynette has been hired at his firm again. Meanwhile, Zach continues to stalk Julie while Mike tries to separate Susan from Mary Alice's past secrets. Lastly, housewife Gabrielle is suspecting that she's pregnant.

Sunday, May 8th, 2005

21: Sunday in the Park with George

Bree begins to feel guilty about her friendship with George while Rex's health continues to depreciate. Lynette tries to spice things up with Tom who, she fears, is losing interest. Meanwhile, Mr. Shaw consults with Paul, and ends up lying to Susan. After talking with Kendra Susan learns what Mike did. Gabrielle tells John that she is pregnant, and John doesn't take the news well. Lastly, Felicia takes action to help Zach, and to get rid of Paul for good.

Sunday, May 15th, 2005

22: Goodbye for Now

Susan and Mike decide to move in together, much to Edie's displeasure. Meanwhile, Lynette takes steps to make sure Annabel doesn't come between her and Tom. Also, Bree comes to a realization about her "buddy" George the pharmacist who continues to interfere in her and Rex's lives. Carlos' legal problems take a turn for the worse, when Gabrielle decides to leave him. Mrs. Huber's journal reveals some secrets. Lastly, two new faces arrive on Wisteria Lane.

Sunday, May 22nd, 2005

23: One Wonderful Day

Bree confides that she feels guilty because she and Rex were having a fight when he had his heart attack and that now he needs a pacemaker. Lynette's marriage takes a dramatic turn after an upset Tom vows that it is now her turn to go back to work and he'll be staying home with the kids. Carlos finally learns that John and Gabrielle have been lovers for a while, and vows revenge as he is carted off to jail. Mike takes Paul out to a deserted quarry, intending to shoot him.
Season 2
Sunday, September 25th, 2005

1: Next

The new neighbors, the Applewhites have moved in. Gabrielle, Lynette, and Susan attempt to comfort Bree while Rex's mother arrives on Wisteria Lane for his funeral. Meanwhile Mike and Susan deal with Zach while Gabrielle struggles with the two men in her life.

Sunday, October 2nd, 2005

2: You Could Drive a Person Crazy

Susan is surprised when she finds out who Edie's new boyfriend is. Meanwhile, Lynette has gone back to work, leaving Tom at home in charge of the house. Carlos makes an unusual request to Gabrielle after his life is threatened behind bars. Lastly, pharmacist George reemerges in Bree's life, which sets off an alarm to mother-in-law Phyllis and her suspicions surrounding her son's death.

Sunday, October 9th, 2005

3: You'll Never Get Away from Me

Susan tries bravely to accept Edie's new role in Julie's life, while Lynette's demanding boss makes her miss Parker's first day of kindergarten. Bree later on takes a polygraph test to prove her innocence in Rex's death and realizes she has feelings for George. Gabrielle finally comes to the truth about Carlos and John after seeing John with another woman.

Sunday, October 16th, 2005

4: My Heart Belongs to Daddy

On one of Gabrielle's prison visits to see Carlos she creates a terrible riot, which lands Carlos in hot water. Also, Susan puts her feelings aside and joins Mike in searching for his son Zach. Lynette is surprised to find out that her son Parker has an imaginary friend. Lastly, George and Andrew both vie for Bree's attention as they both compete in making each other look bad in front of her, until one fight goes a little too far.

Sunday, October 23rd, 2005

5: They Asked Me Why I Believe in You

Susan's longtime book agent and dear friend, Lonny Moon gets into financial trouble. Lynette is forced to go out to bars night after night with her man-hungry boss, Nina. Bree finds out about Rex's feelings about her prior to his death. Lastly, Gabrielle hires hotshot lawyer David Bradley to defend Carlos in court but Carlos rejects him after he witnesses an attraction between David and Gabrielle.

Sunday, November 6th, 2005

6: I Wish I Could Forget You

Mike and Susan face a crisis in their relationship when Susan tries to get Paul Young arrested by confessing to a police officer that he killed Mrs. Huber and Mike has her diaries as proof. The officer goes over to Mike to get the story, but Mike denies the whole thing. As Carlos continues serving his jail sentence, Gabrielle valiantly tries to free him. Bree goes to a romantic hotel with George, but requests they sleep in separate rooms.

Sunday, November 13th, 2005

7: Color and Light

Gabrielle tries to revisit her past when old friends come to town, but doesn't want anyone to know that she's three months pregnant. With the aftermath of her breakup with Mike, Susan finds temporary solace from her ex-husband Karl as his relationship with Edie hits a bump. Also, the Scavos learn more about the new neighbors, the Harpers when they babysit their children and uncover a sex tape of the couple. Lastly, Caleb gets loose from the basement and roams around Wisteria Lane at night, which leads to major consequences for Gabrielle.

Sunday, November 20th, 2005

8: The Sun Won't Set

All of Wisteria Lane is panicked by a burglar loose in the neighborhood and thus a neighborhood watch committee is formed. Bree finds out some disturbing information about George. At the wedding of Sophie and Morty, Susan learns who her real father is and is determined to find him.

Sunday, November 27th, 2005

9: That's Good, That's Bad

George stalks Bree, despite her efforts to break up with him. Lynette takes charge of office politics. Carlos is paroled from prison and returns a new man, and Gabrielle is jealous of his new 'holier-than-thou' confidante. Susan meets her birth father and tries to begin a relationship with him.

Sunday, December 4th, 2005

10: Coming Home

Lynette tries to put a daycare center in Parcher & Murphy by recruiting employees' children to get the program started. Gabrielle and Sister Mary Bernard face off over Carlos' mission of mercy to Africa. Bree brings Andrew home and tells him about the revelation of George poisoning his father Rex and killing him. Lastly, Susan confronts her biological father's wife after she thinks they are having an affair.

Sunday, January 8th, 2006

11: One More Kiss

Gabrielle kisses Tom and Lynette is not happy and drives a wedge in her friendship with Gabrielle. Paul attacks Mike. The housewives become more suspicious of Betty and her family. Andrew is trying to blackmail Bree, but Bree gets some assistance from Susan's ex, Karl.

Sunday, January 15th, 2006

12: We're Gonna Be All Right

After a number of bad dates, Susan finally meets Dr. Right. Susan flirts with a handsome doctor, but they accidentally head butt. Meanwhile, some old pictures of Gabrielle turn up on the Internet. Tom is alarmed when his kids come down with chicken pox because he never had it. Bree gets arrested. Lastly, after months of silence, Noah Taylor contacts Mike Delfino.

Sunday, January 22nd, 2006

13: There's Something About a War

Dr. Ron informs Susan that she needs a splenectomy. Gabrielle and her arch-enemy Sister Mary Bernard finally face off in church. Also, Tom decides to apply for an empty position at Lynette's job, which leads to the arousal of past issues in their marriage. Lastly, Matthew and Danielle's relationship is found out by both their mothers, which leads to big repercussions later on for Bree and her past secret with Andrew last year.

Sunday, February 12th, 2006

14: Silly People

Tom tries hard to bond with his new boss and tries to get Lynette to help him out. Meanwhile, Susan gets some help from Edie and Karl on her situation of getting health insurance before her upcoming surgery. Gabrielle becomes very attached to a temporary Chinese immigrant housekeeper who is staying with Solis' after being rescued by another slave owner employer. Lastly, Bree tries to uncover more about the Applewhites by sneaking into their house to meet Caleb.

Sunday, February 19th, 2006

15: Thank You So Much

Edie thinks that Karl is going to pop the question after she finds an engagement ring and prenuptial agreement in his briefcase. Also, Gabrielle and Carlos learn she is highly unable to conceive a child again because of complications caused from her recent miscarriage. Lastly, Bree's problem with alcohol intensifies with the notice of Lynette after Bree babysits her children.

Sunday, March 12th, 2006

16: There Is No Other Way

Carlos and Gabrielle decide to adopt, but the process comes to be a lot more difficult than either had expected. Susan finally has her surgery as she finally has medical insurance. Meanwhile, a showdown between Bree and her son Andrew lead to a full out war between mother and son. Also, a dying Noah Taylor learns more about Paul Young and his biological grandson Zach. Lastly, Tom is having more difficulty at the job when having to take orders from his boss and wife Lynette.

Sunday, March 26th, 2006

17: Could I Leave You?

Susan invites Dr. Ron to meet Karl after he finds out about their arranged marriage. Lynette is surprised that a woman at work is still breastfeeding her child of five. Gabrielle becomes very picky when choosing a birth mother, and a beautiful baby. Bree has to deal with a fresh accusation from Andrew, that of repressed memories.

Sunday, April 2nd, 2006

18: Everybody Says Don't

Carlos and Gaby learn the truth about their baby. An ex-stripper gives birth to her child, and Gabrielle holds her for the first time. Also, Paul Young comes to face his demons head on with Wisteria Lane. Lastly, Lynette is forced to give a court deposition about Bree's drinking and alcoholism.

Sunday, April 16th, 2006

19: Don't Look at Me

Lynette is called in to her kids' school as Parker has gone from being obsessed with Dinosaurs to being obsessed with nudity. Carlos and Gabrielle must go to court to get custody of their baby. Bree's father Henry and stepmother Eleanor come to town to mediate between Andrew and her. Susan is convinced that Karl doesn't really love Edie. Later, she goes to a movie theater, and spots Mike with a date.

Sunday, April 30th, 2006

20: It Wasn't Meant to Happen

Gabrielle and Carlos are shocked when the father of their baby shows up to take the baby back. Cops and a lawyer arrive to a house on Wisteria Lane. Lynette tries to help Ed heat up his sex life. Meanwhile, Karl decides to break up with Edie, as Edie has no idea that Susan is the "other woman." Edie causes a fight to break out in a bar, after she trips a waitress. Lastly, Bree is taken a step forward to help Peter when she finds out how bad his other addiction is.

Sunday, May 7th, 2006

21: I Know Things Now

Bree and Andrew finally reach an impasse in their relationship as tension has finally reached a critical point. Meanwhile, Ed finally fires Tom with the pressure from his wife. Lastly, Edie's private detective begins to uncover numerous details of Karl and Susan's relationship as of recently. Gabrielle is having a tough time keeping her servant in the country.

Sunday, May 14th, 2006

22: No One Is Alone

Reaching the end of her rope, Bree checks herself into the Fairview psychiatric hospital. Lynette suspects that Tom is cheating on her, so she follows him to Atlantic City. Susan must start over. Felicia Tilman has more in store for Paul Young, resulting in their war reaching its final battle. Gaby and Carlos get Xiao-Mei pregnant.

Sunday, May 21st, 2006

23: Remember (1)

Flashbacks take us back to to moving-in day on Wisteria Lane for Bree, Lynette, Susan and Gabrielle and how Mary Alice brought them all together. Back in the present, Bree gets some frightening news. Susan moves into a trailer after her house was burnt down. Lynette and the kids are staying at a hotel. After seeing a report on the news, Gabrielle believes Carlos died. Paul begs Zach to get him a good lawyer via Noah.

Sunday, May 21st, 2006

24: Remember (2)

Flashbacks take us back to key moments in time for Bree, Lynette, Susan and Gabrielle and how they connect to the present. After hearing Betty's message on her cellphone, Bree realizes she needs to escape from the psychiatric hospital and help Danielle, who has run away with him. When he sees Mike buying an engagement ring, Karl buys Susan a house. Lynette learns the truth about Tom's secret trips, while Gabrielle discovers a shocking secret her husband has been keeping from her.
Season 3
Sunday, September 24th, 2006

1: Listen to the Rain on the Roof

It is raining on Wisteria Lane, six months after Mike was run over. He is now in a coma, with Susan by his side. Bree gets engaged to Orson. Gabrielle and Carlos are getting divorced, but they are briefly reunited when their 8½ months pregnant surrogate Xiao-Mei runs away. While adjusting to having another child around the house, Lynette realizes that the girl's mother, Nora, is more than she can handle.

Sunday, October 1st, 2006

2: It Takes Two

It's wedding day for Bree and Orson but things don't go quite as planned. Meanwhile, the body of a dead woman believed to be Orson's ex-wife is recovered, which interrupts the reception. Susan goes on a date with Ian, but trouble ensues when his in-laws show up at the restaurant. When Nora breaks up with her boyfriend, Lynette decide to hook up Nora with someone. Edie lets her 18-year-old nephew Austin come live with her for some time. Lastly, Xiao-Mei goes into labor.

Sunday, October 8th, 2006

3: A Weekend in the Country

It is a holiday weekend on Wisteria Lane. Bree and Orson are going on their honeymoon, while Gabrielle and Lynette are going a spa vacation and Tom is going on a camping trip with the kids. Meanwhile Susan is going on a quiet romantic getaway with Ian, not sure if she's cheating on Mike. However, things don't go as planned.

Sunday, October 15th, 2006

4: Like It Was

Mike has woken up from his coma, and has no recollection of the past two years, and Edie is there to fill in the blanks. Susan is still in the country with Ian, when she receives the news. Bree finds her family is anything but perfect. Lynette is determined not to let Parker quit baseball because he made a commitment, even though he's terrible at it. Carlos moves back into the Solis house, much to Gabrielle's displeasure.

Sunday, October 22nd, 2006

5: Nice She Ain't

The divorce between Gabrielle and Carlos reaches new levels of bitterness. Susan is determined to jog Mike's memory, and realizes Edie has been posing as his girlfriend since he woke up. Tom decides that his dream is to open a pizza parlor, and Lynette is not delighted. Bree tries to break up Danielle and her history teacher, who's been having an affair with her. Meanwhile, Mike's phone number is discovered on a dead woman's body.

Sunday, October 29th, 2006

6: Sweetheart, I Have to Confess

Susan professes her love for Ian. Gabrielle and Carlos try to rekindle their love. Bree is confronted with Orson's past. In the meantime, Nora and Lynette go to war.

Sunday, November 5th, 2006

7: Bang

Everyone's lives on Wisteria Lane are forever changed when Carolyn Bigsby holds shoppers hostage at a local supermarket. Meanwhile, Gabrielle and Carlos finish dividing their assets: Gabrielle gets the house, and Carlos gets everything in it. Susan is preparing to go to Paris with Ian.

Sunday, November 12th, 2006

8: Children and Art

Lynette returns home from the hospital. Gabrielle decides to get back into modeling and travels to New York. Susan comes home to find Austin and Julie making out on her couch. Bree meets her antagonistic mother-in-law Gloria, with whom Orson is in a quarrel. Detective Ridley has Mike's house searched.

Sunday, November 19th, 2006

9: Beautiful Girls

Gabrielle takes a shot at training potential young beauty queens. After discovering a wall of photos of half-naked boys in his basement, Lynette is convinced her new neighbor Art is a pedophile. Susan stays at Ian's house and clashes with his butler. Carlos asks Mike if he could stay with him for a while. With his mother living in the Hodge house temporarily, another part of Orson's past is revealed.

Sunday, November 26th, 2006

10: The Miracle Song

The residents of Wisteria Lane celebrate their annual holiday block party. Meanwhile, Gabrielle sets her eyes on a father of a girl she's coaching. Mike is arrested for Monique's murder. Thanks to Lynette, mothers of the neighborhood arrange a protest against Art. This causes his sister a heart attack. And Susan has to cook dinner for Ian's parents.

Sunday, January 7th, 2007

11: No Fits, No Fights, No Feuds

Tom and Lynette try to make Kayla feel like a part of the family. Alma Hodge decides to pay Orson and Bree a visit. Susan visits Mike in jail to tell him about the lawyer Ian got him. Gabrielle accuses Carlos of trying to sabotage her relationship with Bill. Bree organizes a dinner party to show Susan that Alma is alive.

Sunday, January 14th, 2007

12: Not While I'm Around

Bree isn't happy Alma has moved to Wisteria Lane. Gabrielle's secret admirer is revealed. The new Scavo Pizzeria faces an uncertain future. Julie and Austin go to Edie about giving them parental consent to buy birth control pills.

Sunday, January 21st, 2007

13: Come Play Wiz Me

Gabrielle cannot avoid Zach. Mike's new lawyer suggests he pleads guilty, but Susan doesn't agree with that. Gloria informs Bree that she and Alma believe Bree is the other woman. Instead of going back to work Lynette pretends to be ill so she can help Tom promote the pizzeria at a food fair.

Sunday, February 11th, 2007

14: I Remember That

Ian proposes to Susan. The Scavo pizzeria prepares for its grand opening. Mike visits a hypnotherapist in hopes of remembering Monique. Gabrielle's romantically interested in a lawyer, but he's working for Zach who wants her for himself. Bree is hospitalized after a fall, after being tricked to climb on a ladder to retrieve Monique's teeth.

Sunday, February 18th, 2007

15: The Little Things You Do Together

All of Wisteria Lane gathers at Pizzeria Scavo for the grand opening event, while one resident meets an untimely fate and another accepts a marriage proposal.

Sunday, March 4th, 2007

16: My Husband, the Pig

Edie gets an unexpected visit from her son. An unexpected pregnancy causes complications. Victor Lang, a man in his 40s running for mayor of Fairview, introduces himself for Gabrielle. The deceased Rex Van De Kamp narrates.

Sunday, April 8th, 2007

17: Dress Big

Susan meets her in-laws and finds out some family. Victor is still taking his chances with Gabrielle, while she has a devastating catastrophe at her home. Lynette is encountering new problems at the pizzeria while an unexpected relationship develops on Wisteria Lane.

Sunday, April 15th, 2007

18: Liaisons

Susan considers moving from Wisteria Lane to London. Later, an accident causes Ian, Susan, and their car to find themselves stranded in a lake. Tom feels threatened by the interest a new Scavo's Pizzeria employee Rick shows in Lynette. While debating his opponent in the mayoral election, Victor Lang witnesses something disturbing.

Sunday, April 22nd, 2007

19: God, That's Good!

Gabrielle and Victor will make an unexpected twist in their relationship and will also face a crisis as a video of them sharing a passionate moment in an elevator was caught on tape and is now being used to blackmail them. Edie gets into a fight with one of the ladies that will ruin their "friendship" while another lady on Wisteria Lane ends up in the hospital.

Sunday, April 29th, 2007

20: Gossip

Susan goes to the therapist and realizes she must choose between Ian and Mike. Travers is having a birthday party which only spells trouble for Mrs. McCluskey, Gabrielle's engagement party is upstaged by an unexpected announcement and the neighborhood is full of gossip about the dead body found on Wisteria Lane.

Sunday, May 6th, 2007

21: Into the Woods

Susan goes into the woods to try to find Mike. Gabrielle gets into an argument with a meter man who gives her a ticket. Victor is elected mayor, and Gabrielle goes back to teach the meter man a lesson. Edie's ex-husband comes back to collect Travers. Lynette realizes she has feelings for another man.

Sunday, May 13th, 2007

22: What Would We Do Without You?

While Tom tries to save his marriage, Mike and Susan get engaged. However, Susan's happiness is short-lived when she realizes Gabrielle has stolen her cancelled wedding with Ian. Meanwhile, Edie wants Carlos to move in with her, and she's ready to do anything to make it happen.

Sunday, May 20th, 2007

23: Getting Married Today

As Gabrielle prepares for her fairy tale wedding, Bree returns to Fairview with a surprise. Meanwhile, Lynette's mother Stella pays her a visit after finding out Lynette has cancer. Finally, Susan and Mike tie the knot in an unexpected location.
Season 4
Sunday, September 30th, 2007

1: Now You Know

The neighborhood is shocked when news about Edie's suicide attempt spreads though Fairview. Lynette battles with the effects of chemotherapy. After a decade of absence, Katherine Mayfair moves back to Wisteria Lane with her new husband and daughter in her late teens.

Sunday, October 7th, 2007

2: Smiles of a Summer Night

Lynette kicks Tom out of her chemotherapy sessions. Susan is mistaken for a stripper. Bree attempts to steal a prize-winning recipe from Katherine.

Sunday, October 14th, 2007

3: The Game

Bree informs the housewives of what she overheard in the Mayfair house. Stella makes some special brownies to help Lynette through chemotherapy. Susan throws a charades party for the whole neighborhood.

Sunday, October 21st, 2007

4: If There's Anything I Can't Stand

Edie is shocked when she receives some news at the gynecologist's office. At the baby shower Bree's friends throw her, Bree's ex-mother-in-law Phyllis discovers her pregnancy is a hoax. Finally, Wisteria Lane welcomes to the street a homosexual couple.

Sunday, October 28th, 2007

5: Art Isn't Easy

Bob & Lee's contemporary water sculpture in their front yard prompts the Wisteria Lane neighborhood association into action. Edie finds out about the affair that Carlos is having with Gaby. Also, John Rowland wants to rekindle his romance with Gaby.

Sunday, November 4th, 2007

6: Now I Know, Don't Be Scared

This is the show's first Halloween episode. Edie Britt's biggest fear comes true when Carlos walks out on their relationship. Susan finds Mike's father, who was supposedly dead. Danielle goes into labor right in the middle of the Halloween party... and somebody has to deliver the baby.

Sunday, November 11th, 2007

7: You Can't Judge a Book by Its Cover

Lynette's sisters Lydia and Lucy come to visit. While having dinner with Susan and Mike, Bree and Orson realize they share different views on whether their newborn baby should be circumcised. On a boat, Victor confronts Gaby about her affair with Carlos and she throws him into the ocean. Later, Bree informs Susan that she thinks Mike is addicted to drugs.

Sunday, November 25th, 2007

8: Distant Past

A mysterious stalker from Adam's past shows up on Wisteria Lane, and they have dinner. Detectives question Gabrielle about Victor's whereabouts. Danielle's baby puts stress on Bree and Orson's marriage. Lynette has a reunion with her long-lost stepfather, Glen. Susan notices Mike is behaving strangely.

Sunday, December 2nd, 2007

9: Something's Coming

A tornado comes to Wisteria Lane, forcing residents into basements, cellars and safe rooms, and destroying homes and lives. Meanwhile, Susan ends up at the hospital after falling down the stairs.

Sunday, January 6th, 2008

10: Welcome to Kanagawa

In the aftermath of the tornado, the residents of Wisteria Lane try to rebuild their lives. Katherine discovers someone may know her secret while Lynette faces the possibility of her family's fate.

Sunday, April 13th, 2008

11: Sunday

Two weeks after the tornado, with Mike still in rehab, Mrs. Delfino gets a visit from her cousin Tim. Meanwhile, Bree desperately awaits to return to her own house. Gabrielle learns that Carlos' blindness is permanent. Katherine is unable to keep some of her secrets from the women of Wisteria Lane. Finally, a surprise wedding ceremony has its own share of secrets.

Sunday, April 20th, 2008

12: In Buddy's Eyes

Gabrielle struggles with the reality of having a blind husband. Lynette is surprised when Rick Coletti shows up at the Scavo pizzeria. Bree and Katherine join forces to plan the Founders Day Ball. As part of his recovery, Mike asks a few people for forgiveness, and Orson starts sleepwalking.

Sunday, April 27th, 2008

13: Hello, Little Girl

Bree and Katherine decide to start a catering business together. Lynette tries to deny her feelings for Rick. Mike learns the truth about his nearly fatal accident. Carlos gets a seeing-eye dog. Dylan meets her estranged father.

Sunday, May 4th, 2008

14: Opening Doors

Susan meets her ex-husband, Karl at a Lamaze class, and finds out that he has remarried and is having another child. Lynette learns who was responsible for starting the fire at Rick's restaurant. Bree wants Orson to turn himself in to the police. Meanwhile, Gabrielle rents a room to a hip artist, Ellie, who has a dark secret. Elsewhere, Dylan continues meeting with her father, Wayne, and Katherine decides to go spy on her.

Sunday, May 11th, 2008

15: Mother Said

Adele Delfino, Susan's mother-in-law, arrives for a visit. Carlos and Gabrielle find out their tenant, Elli, has a dark secret. A full scale war erupts between Bree and Edie.

Sunday, May 18th, 2008

16: The Gun Song

Susan and Mike try to name their son. Lynette is arrested for supposedly attacking Kayla, and Tom must do what he can to save his family. Bree is being stalked by Orson, and when she meets with Reverend Green, the reverend tries to hit on her. In the meantime, Gabrielle is still helping the police trying to detain Ellie for dealing drugs. Finally, Katherine is visited by her ex-husband, Wayne.

Sunday, May 18th, 2008

17: Free

After Katherine announces that she has to leave town, Bree is left responsible for catering Bob and Lee's wedding. Gabrielle finds $118,000 in Ellie's teddy bear. Susan realizes she will soon lose someone she loves. Katherine Mayfair's secrets are finally revealed, and several residents of Wisteria Lane are faced with deadly threats.
Season 5
Sunday, September 28th, 2008

1: You're Gonna Love Tomorrow

Five years have passed since Katherine shot her ex-husband as Susan, Lynette, Bree and Gaby stood together in solidarity to protect her. Susan tries to hide her relationship with a new man; Gaby questions her abilities as a mom; Bree is on the verge of publishing her own cookbook as business partner, Katherine, grows envious; Lynette catches her teenaged twins spearheading illegal activities; and Edie returns to Wisteria Lane in jaw-dropping fashion with a new man in tow.

Sunday, October 5th, 2008

2: We're So Happy, You're So Happy

Unaware of Jackson's whereabouts, Susan goes to a local bar suspecting that he might be with Mike however, she soon lands herself in-trouble; meanwhile, after spending money that did not belong to her, Gabrielle attempts to get Carlos to get a job at the local country club as it pays better. Bree promotes her cook book on a radio show.

Sunday, October 12th, 2008

3: Kids Ain't Like Everybody Else

Bree's estranged daughter, Danielle, returns to Wisteria Lane and is met with a deluge of criticism. Meanwhile, Gabrielle and Susan find themselves embroiled in a catfight brought on by an altercation between their kids. To her chagrin, Lynette comes home to find Tom and Dave have formed a garage band after she told him to get rid of his old things. Finally, Katherine and Mrs. McCluskey invite Edie to lunch to press her for more information on Dave.

Sunday, October 19th, 2008

4: Back in Business

Bree's new found success causes the rest of the women on Wisteria Lane to feel envious. Lynette longs to return to her days as an ad-executive, and finds an outlet as Bree's marketing manager. Mike feels that he is not a big enough presence in his son's life after M.J. draws a family portrait and leaves him out. Meanwhile, Gaby comes up with a way to have more sex with Carlos.

Sunday, October 26th, 2008

5: Mirror, Mirror

Driven by a hidden agenda, Dave convinces Susan to throw Mrs. McCluskey a surprise party for her 70th birthday. Jackson wants to take his relationship with Susan to the next level. Gabrielle's concerned she might be pregnant. Tom tells Lynette he's sold the pizzeria. A startling reason for the bond between Bree and Katherine is revealed. And finally, an outraged Mrs. McCluskey has the entire neighborhood questioning her sanity.

Sunday, November 2nd, 2008

6: There's Always a Woman

Gaby is over the moon when Carlos' client makes them an offer they can't refuse, but a startling discovery leaves her second guessing. Lynette grows suspicious that Tom is cheating on her. After breaking up with Jackson, Susan tries to surprise him, only to find the surprise is on her. Meanwhile, the bond between Bree and Katherine grows. Finally, Mrs. McCluskey enlists the help of her sister Roberta (guest star Lily Tomlin) to dig up dirt on Dave.

Sunday, November 9th, 2008

7: What More Do I Need?

Lynette and Tom uncover the unsettling truth about son Porter. Gabrielle suspects Carlos' best client, Virginia, has ulterior motives. Bree's moment of weakness could bring her great embarrassment and shame. Katherine's not-so-little secret is unveiled. Susan learns of Jackson's true passion. Finally, Mrs. McCluskey's sister Roberta unearths a disturbing fact about Dave.

Sunday, November 16th, 2008

8: City on Fire

Susan's daughter Julie comes to visit with her surprising new boyfriend. Gabrielle learns that Mrs. Hildebrand has made her and Carlos heirs of her entire fortune. A reporter looks to expose Bree's imperfections. Lynette learns Porter and Anne Schilling plan to leave Fairview and disappear. Finally, everyone has gathered at a club to see the guys play in the annual "Battle of the Bands" when a fire erupts, threatening the lives of those in attendance. Some will fall as a hero will rise.

Sunday, November 30th, 2008

9: Me and My Town

For Gaby and Carlos, injuries sustained in the fire lead to a fortunate discovery. But for most, the consequences are less forgiving. Lynette and Tom vow to protect son Porter at any cost. Susan must learn to let go of the man she loves. Orson's attempt at a good night's sleep puts Bree in a most precarious, though amusing, position on the day of her big cooking demonstration.

Sunday, December 7th, 2008

10: A Vision's Just a Vision

Lynette takes extreme measures to protect her son. Carlos realizes the extent of Gaby's sacrifices for their family. Bree wants to prove to Andrew that she has accepted him for who he is. Katherine finds happiness, as Susan and Mike recognize the fate of their relationship. Meanwhile, Dave starts to lose his grip.

Sunday, January 4th, 2009

11: Home Is the Place

Bree clashes with Alex's mother for their sons' affections. Gabrielle urges Carlos to take a six-figure job, even though it means spending more time away from home. Susan turns to Lee for company while Jackson is away. Lynette catches Preston talking to Porter on the phone. Meanwhile, Edie grows weary of Dave, whose strange behavior hasn't abated.

Sunday, January 11th, 2009

12: Connect! Connect!

Susan and Edie accidentally lock themselves in a basement; the search for Porter leads Lynette to her mother; Mike and Katherine define their relationship; Dave gets closer to exacting revenge.

Sunday, January 18th, 2009

13: The Best Thing That Ever Could Have Happened

When Eli Scruggs (Beau Bridges), the neighborhood handyman, passes away, the residents of Wisteria Lane realize how much he affected their lives.

Sunday, February 8th, 2009

14: Mama Spent Money When She Had None

Bree treats herself to a new car; Susan wants to send M.J. to the best school even though she and Mike can't afford it; Gaby tries to get back into shape; Lee wonders if he should tell Tom and Lynette some disturbing facts about Dave.

Sunday, February 15th, 2009

15: In a World Where the Kings Are Employers

Susan gets a new job. Lynette tells Tom they need to sell Scavo's Pizzeria. Gaby discovers that Carlos' boss has a dirty little secret; Orson confronts Bree after discovering she has given Andrew a raise.

Sunday, March 8th, 2009

16: Crime Doesn't Pay

Bree tells Lynette she will help Tom find a job; Carlos' adulterous boss puts Gaby in a precarious situation; after a chance encounter with an old acquaintance, Edie looks into Dave's past.

Sunday, March 15th, 2009

17: The Story of Lucy and Jessie

Susan tries to impress a teacher at work, Gaby talks Carlos into hiring Lynette, Edie continues to look into Dave's past.

Sunday, March 22nd, 2009

18: A Spark. To Pierce the Dark.

Bree contemplates selling her business in order to revive her marriage. Meanwhile, Lynette is threatened at work; Katherine is caught in an unforseen circumstance; and Edie's worst fear begins to come true.

Sunday, April 19th, 2009

19: Look into Their Eyes and You See What They Know

Edie becomes the subject as the other housewives reminisce about her: with Susan recalling the first time they met; Lynnette remembers an unforgettable night; Gaby remembers an evening of friendly competition; and Bree remembers how thoughtful she was towards Orson.

Sunday, April 26th, 2009

20: Rose's Turn

Carlos finds Lynette in a precarious position, which she chooses to hide from Tom, and Gabrielle hastily covers for Tom's coy behavior. Orson tries to hide the truth about his wounds from Bree, while Katherine confesses to Mike, which leads to a surprising realization. In the meantime, Susan confides her dark secret in Dave.

Sunday, May 3rd, 2009

21: Bargaining

Bree sinks to a new low to retain the best lawyer, and Gabrielle's vanity is put to the test when she makes a deal with her daughter Juanita. Meanwhile, Lynette and Tom negotiate sex, and Katherine deceives Mike to win his heart. Jackson (guest star Gale Harold) walks back into Susan's life with a proposal, and an unexpected visit sends Dave to do some bargaining of his own.

Sunday, May 10th, 2009

22: Marry Me a Little

Bree goes to extremes to hide her true intentions from Orson, while Susan and Jackson put on an act for the authorities. Lynette is shocked at the lengths Tom will go to in order to look younger, and Katherine masks the truth from Mike, afraid to lose him. Meanwhile, Dave is on edge when he learns a key witness to his misdeeds surfaces.

Sunday, May 17th, 2009

23: Everybody Says Don't

Gabrielle runs into an old acquaintance who's lost everything, Lynette is upset with Tom for his latest "bright idea," Orson threatens to blackmail Bree, and Susan accepts Dave's "friendly" gesture.

Sunday, May 17th, 2009

24: If It's Only in Your Head

Lynette adapts to Tom's decision to go back to school, Orson takes a beating that Bree cannot comprehend, Gabrielle's niece moves to Wisteria Lane, and Susan and MJ's lives are in grave danger at the hands of Dave.
Season 6
Sunday, September 27th, 2009

1: Nice Is Different Than Good

Mike gets married and his bride is finally revealed will it be Katherine or Susan? Meanwhile, Lynette deals with the realities of being pregnant again; Bree works to break free from Orson; Gaby is tested by Carlos' niece who continues to stay with them; and a new family with dark secrets moves to Wisteria.

Sunday, October 4th, 2009

2: Being Alive

Mrs. McCluskey falls for a steak salesman called Roy Handler. Julie is found unconscious in the park bushes, which questions Mrs. McCluskey's decision to tell the police that she saw Angie Bolen's 19-year-old son, Danny, fighting with Julie.

Sunday, October 11th, 2009

3: Never Judge a Lady by Her Lover

A chance encounter reunites Gaby with her sexy ex-lover and gardener, John Rowland; Bree contemplates a weekend getaway with Karl; Lynette and Tom break the news to their kids that she's pregnant again; and Susan is convinced Angie's son is responsible for her daughter's attack.

Sunday, October 18th, 2009

4: The God-Why-Don't-You-Love-Me Blues

Losing Mike takes its toll on Katherine. As Katherine unravels, Bree comes to her aid; Gaby grows weary of John's intentions towards Ana with twins on the way, Lynette calls upon her family to step up around the house Susan learns Julie has been harboring some secrets and Angie throws a party for son, Danny.

Sunday, October 25th, 2009

5: Everybody Ought to Have a Maid

When Juanita's party is on the verge of being ruined after Gaby is deemed a bad mom, Gaby is determined to prove she's a responsible parent. Bree gets defensive when she's judged by a motel maid for having an affair with Karl. Lynette is put off by her new handyman when he defers to Tom for approval on all things and Susan and Katherine come to blows over Mike. Meanwhile, a lapse in judgment on Danny's part leads to a terrible mishap that Angie and Nick must cover up.

Sunday, November 1st, 2009

6: Don't Walk on the Grass

Bree begins to fall for Karl and drifts further from Orson. Katherine continues her sad attempts at seducing Mike, as her conflict with Susan grows. Gaby gets Juanita expelled from school. Lynette learns Tom is cheating on his mid-term, and Angie hides the truth about her mother.

Sunday, November 8th, 2009

7: Careful the Things You Say

Susan believes that Katherine may be Julie's assailant. Angie invites reluctant Bree and Orson to dinner. Gaby struggles to home school Juanita. Lynette has her own suspicions about who attacked Julie. Angie confronts Nick.

Sunday, November 15th, 2009

8: The Coffee Cup

Susan discovers a surprising connection between Mike and Katherine, which leads her to question her relationship with Mike. Meanwhile Gaby will stop at nothing to get Juanita into Catholic school, and Lynette's pregnancy becomes hysterically impossible to hide. Meanwhile, as Bree tries to hide her infidelity, Angie uncovers the truth about Orson and Bree's imperfect marriage.

Sunday, November 29th, 2009

9: Would I Think of Suicide?

In the wake of another attack, Angie decides the time has come for her and her family to leave Wisteria Lane; Bree and Susan are literally up in arms with one another as Bree's affair with Karl becomes increasingly difficult to hide; Lynette's pregnancy causes a rift with Gaby; and a confrontation between Mike and Katherine leads to a harmful and unexpected blow.

Sunday, December 6th, 2009

10: Boom Crunch

Gabrielle and Lynette's friendship is on the brink of collapse, whereas Bree and Orson come to an agreement about their marriage. Meanwhile, Susan hatches a plan to help an irrational Katherine, and Danny's vital mistake might cost Angie her freedom. In the meantime, Christmas cheer is curtailed when disaster strikes, as a plane crashes down on Wisteria Lane, putting lives in peril.

Sunday, January 3rd, 2010

11: If…

In the aftermath of the plane crash, the residents of Wisteria Lane think about what their lives might have been like had they made different choices. Susan contemplates a life with Karl had she not left him. Bree considers life without Orson. Lynette thinks about a future with her unborn twins. Carlos reflects on how Gaby would be as an over-protective mom and Angie ponders the consequences should her secrets be revealed.

Sunday, January 10th, 2010

12: You Gotta Get a Gimmick

Susan turns up the heat for Mike, Bree learns it won't be easy to undo the hurt she's caused Orson, Lynette discovers Tom's true intentions, and Gaby is forced to examine feelings she's suppressed about her heritage.

Sunday, January 17th, 2010

13: How About a Friendly Shrink?

Lynette balks at the idea of seeing a couples' therapist. Meanwhile, Katherine is seeing her own psychiatrist, Gaby and Susan are determined to find out which of if their kids are in the smartest group at school, and Angie disapproves of Danny's new girlfriend.

Sunday, January 31st, 2010

14: The Glamorous Life

Gaby and Angie challenge each other's parenting skills, Susan befriends a stripper and takes her under her wing, Lynette and Tom argue the merits of their new therapist, and a concerned Bree keeps a watchful eye on Orson for fear he may take his own life.

Sunday, February 21st, 2010

15: Lovely

Former exotic dancer Robin will have a profound effect on Susan's friends with three teenage boys at home, Lynette will keep a watchful eye; Bree picks up a few tricks to engage Orson; Gaby looks for help with troublesome niece Ana; and Katherine will find a friendly companion.

Sunday, February 28th, 2010

16: The Chase

Having never had the chicken pox herself, Gaby stays with Tuc and Bob and is reminded of what it's like to be single again; Lynette and Tom forget Penny's birthday; Bree hires a promising new employee; Susan cheats on Mrs. McKluskey; Katherine makes a surprising discovery and Angie grows concerned over Danny's disappearance.

Sunday, March 14th, 2010

17: Chromolume No. 7

While in the Big Apple, a chance encounter with supermodels Heidi Klum and Paulina Porizkova leads Gaby to an unexpected revelation about herself. Meanwhile, Lynette and Tom are in for a big surprise when Preston returns from Europe; Mike is determined to show Susan what a man he is after feeling emasculated; Bree discovers a shocking connection to her new employee, Sam; and Katherine is confused over her feelings for Robin.

Sunday, March 21st, 2010

18: My Two Young Men

Angie's ex-boyfriend, Patrick, emerges after her trip to New York. Meanwhile it's game on between Gaby and Susan, as they go to shameless lengths to top each other's kids; Lynette believes there's more to Preston's fiancée than she's letting on; Bree invites Sam over for a family dinner; and Katherine comes out of the closet.

Sunday, April 18th, 2010

19: We All Deserve to Die

Determined to derail son Preston's marriage to Irina, Lynette discovers the truth about her future daughter-in-law. In the meantime, Gabrielle offers to help out Bob and Lee in the most generous way, but does not consider the consequences. Bree begins to question whether Sam has a hidden agenda, and Susan gets creative to help Mike with his finances. Unbeknownst to Angie, Danny meets Patrick Logan for the very first time.

Sunday, April 25th, 2010

20: Epiphany

The Fairview strangler has been living among the women of Wisteria Lane. He once caught Gabrielle and Carlos in an intimate moment. Bree offered him a job and some dating advice. Susan encouraged his passion for art. Lynette will show him kindness and generosity. But... who is he?

Sunday, May 2nd, 2010

21: A Little Night Music

Angie comes face to face with her ex, Patrick Logan, after years on the run. Meanwhile, Gaby and Susan plan an elaborate scheme against their husbands, Lynette sees a darker side of Eddie, and Bree meets a woman who knows Sam all too well.

Sunday, May 9th, 2010

22: The Ballad of Booth

Lynette comes to a shocking realization about Eddie. Meanwhile, Angie discreetly relies on Gaby for help when Patrick threatens the life of her son; Bree offers Sam a generous payoff to walk away; and Susan and Mike's financial woes result in the ultimate sacrifice.

Sunday, May 16th, 2010

23: I Guess This Is Goodbye

Gaby risks her safety to help Angie; Lynette's fate and that of her unborn child lie in the hands of Eddie; Susan comes to grips with her financial woes; Bree considers confessing a secret she's harbored for years; and Angie must submit to Patrick's demands in order to protect her son.
Season 7
Sunday, September 26th, 2010

1: Remember Paul?

Paul Young, now out of prison, returns to Wisteria Lane with an enigmatic new wife; Susan, Mike and M.J. live in an apartment on limited funds; Lynette's successful college friends pays the Scavos an unexpected visit.

Sunday, October 3rd, 2010

2: You Must Meet My Wife

Lynette is angry when Renee starts spending a lot of time with Tom; Bree finds herself falling for Keith (Brian Austin Green); Susan feels guilty about her side job.

Sunday, October 10th, 2010

3: Truly Content

Susan is less than pleased when she finds out that some of her best and sexiest internet show moves are being copied by a competitor (guest star Rebecca Creskoff), and Gabrielle hires a private detective to look into an important matter, unbeknownst to Carlos. Meanwhile, Lynette is stunned when Tom's doctor prescribes him a rather unorthodox remedy for his depression, and Renee invites a reluctant Bree to go clubbing with her in order to engage in some local man-hunting.

Sunday, October 17th, 2010

4: The Thing That Counts Is What's Inside

Susan is horrified when she discovers that she has become the face of the provocative internet company she's been secretly working for and is now the cover model for their outdoor billboard ads; Gabrielle tells her coveted secret to the ladies; Renee finds out that Bree is a grandmother and uses it to her advantage in an attempt to steal Keith away and have him for herself; Lynette takes advantage of daughter Penny's generous offer to help look after the baby; and Paul purchases the home he shared with Mary Alice, against wife Beth's wishes.

Sunday, October 24th, 2010

5: Let Me Entertain You

Susan's days as a sexy internet sensation may be coming to an end after she angers an important client and incurs the wrath of her boss, Maxine; Renee and Gabrielle are headed for a smackdown after each of them reveals an intimate secret about the other to the wrong people; Bree finds herself exhausted by younger lover Keith's sexual stamina; Lynette is angry with Tom after he asks his mother to become the baby's nanny without talking it over with her first; and housewife Emma Graham puts on a cabaret show -- with the aid of saxophonist Dave Koz -- with surprising results.

Sunday, October 31st, 2010

6: Excited and Scared

Susan is forced to reveal her secret to Mike; Juanita becomes suspicious of Gaby's interest in Grace; Lynette is worried about Tom's mother's memory lapses; Bree learns a secret about Keith; and Paul takes Beth out on a date.

Sunday, November 7th, 2010

7: A Humiliating Business

A reluctant Susan accepts Lynette's offer to be baby Paige's nanny; Bree meets Keith's parents; Renee makes a proposal that Lynette can't refuse; Gaby fears that Bob might be trying to seduce Carlos after they become friends; and Beth begins to question Paul's motives for returning to Wisteria Lane.

Sunday, November 14th, 2010

8: Sorry Grateful

Thanksgiving on Wisteria Lane finds Gabrielle and Carlos hosting Carmen, Hector and Grace to a bountiful feast. But the Solis's discover some surprising news about the Sanchez's that could threaten their time with Grace. Meanwhile, Bree invites Keith's parents to partake in Thanksgiving at her house and learns some family secrets; Susan butts heads with Lynette over her sleep training techniques for baby Paige; Renee continues to remind Tom about their past; and Beth tries to uncover more about Paul's past misdeeds.

Sunday, December 5th, 2010

9: Pleasant Little Kingdom

Gabrielle desperately tries to figure out a way to keep Grace in her life; Keith plans a very special dinner with Bree; Tom is angry at Lynette for not disclosing his special attributes to the other ladies; Renee tells Susan a deep, dark secret; and Paul's plan for Wisteria Lane is revealed

Sunday, December 12th, 2010

10: Down The Block There's a Riot

Paul's nefarious plan for Wisteria Lane is put into full effect. Juanita discovers that she isn't Gabrielle's biological daughter, and Bree invites Keith (guest star Brian Austin Green) to move in with her, whilst Tom is confronted about his past indiscretion with Renee.

Sunday, January 2nd, 2011

11: Assassins

Paul finds out that Beth is Felicia Tilman's daughter while a therapist asks Carlos and Gabrielle to erase Grace from their lives. Susan finds out she needs to go to the hospital every 48 hours and Renee finally tells the secret between her and Tom to Lynette. Orson returns and Bree gets torn apart with her feelings between Orson and Keith and detectives try to find the person responsible for shooting Paul Young.

Sunday, January 9th, 2011

12: Where Do I Belong

Susan's mother and aunt visit her at the hospital, Lynette plots revenge against Tom, Gabrielle becomes increasingly obsessed with getting Grace back and Bree wants to be friends with Beth.

Sunday, January 16th, 2011

13: I'm Still Here

Lynette feels her mother is marrying Frank, an abrasive and obnoxious man, for all the wrong reasons, and thus tries to talk her out of it. Meanwhile, Carlos becomes concerned when he learns about Gabrielle's obsession with her doll, and Bob and Lee hire a non-maternal Renee to decorate their newly adopted girl's bedroom. Bree runs into Keith's ex-girlfriend and learns some shocking news about his past, and Susan tries to befriend a curmudgeonly man who has given up on ever finding a kidney donor. In the meantime, Paul appears to have some plans for Beth, as he books a trip for the two of them to a remote cabin in the woods.

Sunday, February 13th, 2011

14: Flashback

While in therapy, Gabrielle learns the truth about her past; Keith becomes suspicious about Bree's secret; Lynette's mother tells a lie to a coroner about Frank's death; Mike confronts Zach about Paul's shooting; someone makes arrangements to give Susan a new kidney.

Sunday, February 20th, 2011

15: Farewell Letter

Gabrielle and Carlos head to Texas to visit Gabrielle's stepfather's grave; Lynette prohibits Porter and Preston from bringing home girls; Renee tries to use Susan's dialysis to help her get into a restaurant, but fails.

Sunday, March 6th, 2011

16: Searching

Susan vows to get the most out of life when she learns that her dialysis isn't working and that, unless she receives a kidney transplant soon, she will die. Meanwhile, jealous of Lee and Bob's adopted daughter's routine for an upcoming school talent show, Gaby pressures Juanita to come up with a number that will outshine everyone; Bree makes it her mission to find a kidney donor for Susan; Lynette puts a plan into action to discourage a clearly non-maternal Renee from adopting a baby; and Beth Young struggles to figure out what to do with her life after Paul kicks her out of the house.

Sunday, April 3rd, 2011

17: Everything's Different, Nothing's Changed

Paul tries to stand between Susan and her kidney transplant; Felicia is released from prison and swears revenge against Paul; Gabrielle is furious about a neighborhood party planned by Renee; Tom is caught between working with Carlos and a job opportunity; Andrew's drinking concerns Bree.

Sunday, April 17th, 2011

18: Moments in the Woods

Believing she's on a winning streak after undergoing a successful kidney transplant, Susan begins to think she's invincible and starts to gamble with the little money she and Mike have, convinced she can't lose. Meanwhile, Bree desperately tries to stop Andrew from admitting to Carlos that he was the one who accidentally killed his mother years ago, and Renee helps introduce Lynette to the world of high class, frivolous shopping now that Tom's bringing in the big bucks with his new, high-powered job. Felicia moves back into the neighborhood and tries to convince an extremely suspicious Paul that she wants to bury the hatchet and try to be civil to one another.

Sunday, April 24th, 2011

19: The Lies Ill-Concealed

Gaby covertly meets Bree when Carlos forbids them from being friends after learning the truth about his mother's death. Meanwhile, saved by the late Beth Young's kidney donation, Susan begins to have some inappropriate dreams about Paul; Lynette is reluctant to be the "plus one" when she accompanies Tom to a weekend conference featuring the nation's top executives; and Felicia tries to regain Mrs. McCluskey's trust in her campaign to bring down Paul Young.

Sunday, May 1st, 2011

20: I'll Swallow Poison on Sunday

With Gaby and the girls temporarily staying at Bree's house, Bree must lay down the law and demand discipline before Juanita and Celia destroy her home. Meanwhile Tom hires Lynette and Renee to redecorate his office - but Lynette has her own ideas of what she thinks Tom needs as opposed to wants; and while continuing to help nurse Paul back to health, Susan discovers that Felicia has been released from prison and is back on Wisteria Lane.

Sunday, May 8th, 2011

21: Then I Really Got Scared

Paul begins to suspect that Susan is responsible for his rapidly declining health; Lynette and Tom butt heads over where to go on their family vacation, as well as which one of them will set it up; Gaby shows Juanita a horror movie and has to pay the price when her daughter becomes too scared to sleep in her own bed; and Bree runs into some trust issues when she goes out on a date with a detective.

Sunday, May 15th, 2011

22: And Lots of Security…

Gaby is stunned to learn the identity of the mysterious man who has been stalking her; Lynette and Tom attempt to put the spark back into their marriage by spending a few days alone together at a romantic Bed & Breakfast; after being placed under arrest for allegedly poisoning Paul, Susan must convince the police that she was being framed for the deed by Felicia; Bree begins to suspect that her new boyfriend may be gay.

Sunday, May 15th, 2011

23: Come On Over for Dinner

The Wisteria Lane residents each enjoy a progressive dinner; Renee begins a short-lived relationship with a bartender; Bree sees a connection with Chuck; the housewives cover up a fatal accident.
Season 8
Sunday, September 25th, 2011

1: Secrets That I Never Want to Know

While Bree gives Chuck a ride, a smell becomes noticeable; Gabrielle seeks out a priest in order to help Carlos with his problem; Ben Faulkner, a new neighbor, meets Renee; Susan withdraws from her friends because of what happened to Alejandro.

Sunday, October 2nd, 2011

2: Making the Connection

Gabrielle teaches Carlos how to dance on a strip pole; Susan seeks out a punishment for feeling guilty; Renee bonds with one of the customers at a senior center; Tom and Lynette wonder why Parker was at a late night party; Bree discovers Chuck's past.

Sunday, October 9th, 2011

3: Watch While I Revise the World

Lee has a problem with Jenny; Susan and Carlos attempt to find the people responsible for tagging the wall with graffiti; Lynette grows suspicious of Lydia and her fiancé.

Sunday, October 16th, 2011

4: School of Hard Knocks

While at a yoga class, Lynette and Renee spy on Jane, Tom's new girlfriend; Gabrielle tries to affect change at a PTA meeting; Bree discovers what Danielle is up to; Susan battles with art class teacher Andre Zeller.

Sunday, October 23rd, 2011

5: The Art of Making Art

Tom and Lynette visit a couples counselor about their separation; Bree tries to help a city council about the homeless; Carlos is in a guilty situation; Susan is embarrassed about Andre's students being naked in class.

Sunday, October 30th, 2011

6: Witch's Lament

Susan grows suspicious about Amy's affair with Andre; a delivery man tries to deliver a package for Lynette; a man speaks to a sponsor from A.A. about a blackout; the housewives are in the woods with the shovels, but they're being watched.

Sunday, November 6th, 2011

7: Always in Control

Bree is stunned when she learns who dug up the body of Gaby's stepfather; jealousy rears its ugly head when Lynette begins to spread untruths to daughter Penny about Tom's new girlfriend; Gaby and Carlos must convince Lee and Bob that Juanita and Celia aren't the bad seeds that they used to be when they want to name them in their will as guardians; and Susan desperately searches her inner self to find what inspires her in order to better her art and impress her hard-to-please art teacher, Andre.

Sunday, November 13th, 2011

8: Suspicion Song

Detective Chuck Vance begins harassing Bree as his suspicions about her involvement in the disappearance of Alejandro grow; after using the murder of Gaby's stepfather as inspiration for her art school projects, Susan must find a way to graciously decline art school teacher Andre's invitation to display and sell her paintings at a gallery showing; when Carlos's drinking gets in the way of his ability to work, Gaby goes to The Office in an effort to save his business from losing a multi-million dollar account; and on the occasion of their 22-year anniversary, Lynette comes up with a plan to try to salvage her marriage to Tom.

Sunday, December 4th, 2011

9: Putting It Together

Gabrielle, thinking the worst, goes on a frenzied search for Carlos after he unexpectedly checks out of rehab. Meanwhile, a desolate Bree goes on a drinking binge and finds herself in a desperate situation.

Sunday, January 8th, 2012

10: What's to Discuss, Old Friend?

Acting on a misconception, Renee discovers just how desperate Bree is feeling, Gaby is concerned that Carlos may have been involved in another murder, and Lynette make a confession to Tom.

Sunday, January 15th, 2012

11: Who Can Say What's True?

While in Oklahoma, Susan learns that the late Alejandro has been sexually abusing his 15 year old step-daughter, Marisa, just like he abused Gabby years earlier. Meanwhile, Bree gets an unpleasant surprise from a man she meets in a bar, Gabrielle tries to bluff her way through a business dinner in order to woo a potential client for Carlos, and Mike catches Ben doing something he shouldn't do to try to salvage his faltering real estate project.

Sunday, January 22nd, 2012

12: What's the Good of Being Good?

Karen McCluskey finds out about Bree's sex life and interferes, Bree bumps into one of her many conquests unexpectedly, Gabby shares her past with the widow of Alejandro, and after introducing them, Renee ends up paying the price when the date between her hairdresser and Lynette doesn't go well.

Sunday, February 12th, 2012

13: Is This What You Call Love?

Bree's sexual escapades are getting out of hand and help comes from an unexpected source, Susan learns that Julie is pregnant, and Gabby has to deal with a situation at Juanita's school.

Sunday, February 19th, 2012

14: Get Out of My Life

Susan discovers the identity of the father of Julie's baby, and Orson makes it his duty to nurse Bree back to health. When Mrs. McCluskey throws Roy out of the house, Gabrielle takes him in and is reluctant to help get them back together when he proves to be an invaluable disciplinarian to her kids. Meanwhile, after getting used to her alone time, Lynette is furious when Porter and Preston are evicted from their apartment and try to move back home, and Mike informs Renee of Ben's dire circumstances with a loan shark.

Sunday, March 4th, 2012

15: She Needs Me

Susan offers to help the father of Julie's baby raise the child; Bree agrees to go to Maine with Orson - perhaps for good; Karen pleads with Gaby not to tell Roy about her condition; and the loan shark who threatened Ben sets out to ruin Renee.

Sunday, March 11th, 2012

16: You Take for Granted

Susan talks Mike into going to the police when she discovers that Ben's loan shark is out to get him; Mrs. McCluskey, who's dying of cancer, asks Bree to help her commit suicide; Tom's girlfriend, Jane, stuns Lynette at Penny's birthday party; Carlos behaves oddly on his first day back at work, and Gaby is worried.

Sunday, March 18th, 2012

17: Women and Death

On the day of a beloved Wisteria Lane resident's funeral, each of the housewives recalls the effect this person had on her life. Meanwhile, Bree is stunned when she's called in for questioning about the murder of Gaby's stepfather, Alejandro.

Sunday, March 25th, 2012

18: Any Moment

Bree is not so sure about Andrew's upcoming marriage; Gabrielle tries to find work in an employment agency in order to teach Carlos and the kids a lesson; Lynette plans to win back Tom at any cost; Susan's parenting skills concern Julie; Ben asks Renee to marry him.

Sunday, April 1st, 2012

19: With So Little to Be Sure Of

Carlos gets concerned about Gabrielle's new job; an affair makes Susan suspicious; the police ask a hotel owner about Alejandro's whereabouts; Bree needs a lawyer's help in order to get her charges of Alejandro Perez's murder cleared. Jane served to Lynette their divorce papers.

Sunday, April 29th, 2012

20: Lost My Power

With Mike gone, Susan attempts to build a car for MJ's father-and-son school soapbox derby; Bree's attorney, Trip, learns of her previous drunken sexual spree and needs her to come clean about it in order to help strengthen her case; Lynette tries to cause some negative friction between Tom and his girlfriend, Jane, by flirting with his boss and getting him to pile more work on her estranged husband; Gaby is furious with Carlos when he tries to poach one of her rich, personal shopper clients and talk her into helping with his newly formed charity organization; and Renee discovers that Ben is keeping a secret from her about his involvement with Bree – and the body found at his work site.

Sunday, May 6th, 2012

21: The People Will Hear

In the penultimate episode leading into the two-hour finale of this landmark series, as her trial nears, Bree begins to fall for her attorney, Trip; Susan becomes concerned when Julie doubts Porter's commitment to be a hands-on father to their unborn baby; as Tom gets closer to being transferred to India for his job - thanks to Lynette - she begins to have second thoughts and tries to convince his boss to rescind the move; and the ladies are shocked about Gaby's nonchalant attitude as Bree continues to stand trial and take the fall for Carlos in the murder of Alejandro.

Sunday, May 13th, 2012

22: Give Me the Blame

Bree's trial finally comes to an end with a surprise confession. Tom takes steps to finalize his divorce.

Sunday, May 13th, 2012

23: Finishing the Hat

Everything that begins must eventually end. This episode of beginnings and endings walks us both backwards and forwards as we take our final stroll down Wisteria Lane.