update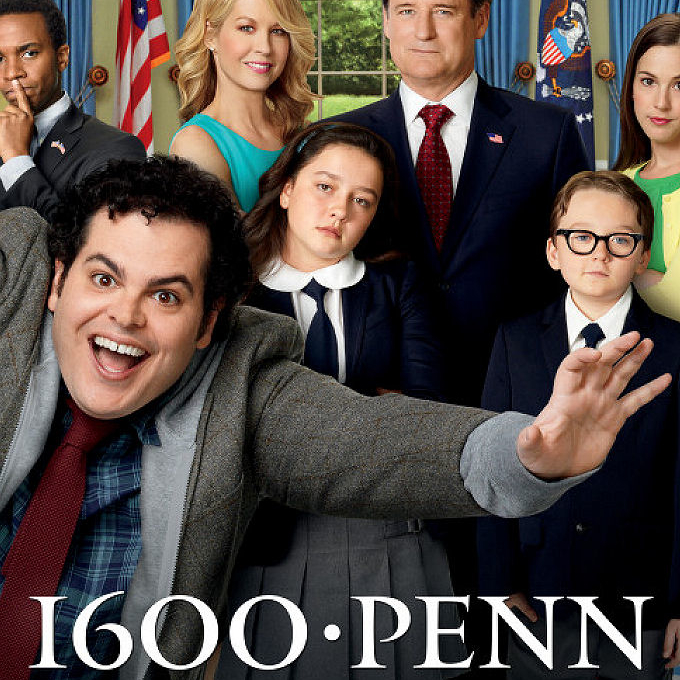 Season 1
Monday, December 17th, 2012

1: Putting Out Fires

Following a public mishap, Skip, the First Son of President Gilchrist, is ushered back to the White House so he can be kept under careful watch. Meanwhile, Dale attempts to keep a cool atmosphere when South American leaders visit to discuss a trade agreement. Elsewhere, Emily tries to make peace with her stepdaughter Becca, who has a surprise in store for everybody.

Thursday, January 10th, 2013

2: The Skiplantic Ocean

When the media reveals Becca's surprising news, Skip attempts to take her mind off the situation while President Gilchrist has a group therapy session with his generals to help cope with things. Meanwhile, hoping to gain Becca's trust and keep the secret safe from Marigold and Xander, Emily gets tangled in a web of lies.

Thursday, January 17th, 2013

3: So You Don't Want to Dance

A presidential ball careens out of control when Skip brings a date.

Thursday, January 24th, 2013

4: Meet the Parent

A determined President Gilchrist uses his clout to track down someone that just might prove to be someone of major importance to the First Family. Meanwhile, the Gilchrist's host the Austrian Chancellor and his wife, but when Emily questions proper protocol and tries to do things her own special way, she lands herself in quite a difficult situation.  Elsewhere, Skip realizes his true calling in life.

Thursday, February 7th, 2013

5: Frosting / Nixon

Skip attempts to placate a group of protesters who are upset about his dad's transportation policies, but his efforts only make things worse. Elsewhere, Emily helps Xander with his campaign for student-body president; and Becca struggles to come to grips with her future.

Thursday, February 21st, 2013

6: Skip the Tour

President Dale Gilchrist's brother Doug stops by the White House, initiating a long-standing rivalry which threatens their relationship and prompts Emily to take on the role of peacemaker. Meanwhile, Becca prepares for an interview and Skip decides to offer his own special version of the White House tour after witnessing one from an official tour guide.

Thursday, February 28th, 2013

7: To the Ranch

When unable to make a decision about who to nominate to the Supreme Court, President Dale Gilchrist decides to take a family trip to their ranch to clear his head. During their getaway, Skip finds himself moping over his failed relationship, while Becca contemplates major flaws in her own relationship. Meanwhile, Emily attempts to spend some quality time with Marigold and Xander, who both struggle with their loss of technology while at the ranch.

Thursday, March 7th, 2013

8: Live from the Lincoln Bedroom

Skip starts a podcast and makes a surprising discovery about himself; Becca interferes with one of Emily's parenting decisions, leaving them at odds.

Thursday, March 14th, 2013

9: Game Theory

Emily tries to ensure Skip's date with Stacey is perfect; Becca and D.B. try to paint a mural; Dale and Xander play a passionate game of Risk.

Thursday, March 21st, 2013

10: The Short Happy Life of Reba Cadbury

Emily finds out that Skip is only one assignment shy of graduating college, so she promises to help him finish. Meanwhile, Becca wants to make her voice heard after her ideas are ignored at a committee meeting; and Marshall goes to extremes to get some alone time

Thursday, March 21st, 2013

11: Dinner, Bath, Puzzle

Dale and Emily try to put the spark back in their romance after a meeting with the French president and his wife. Meanwhile, Skip babysits the kids; and Marshall and D.B. bond unexpectedly.

Thursday, March 28th, 2013

13: Marry Me, Baby

President Gilchrist accidentally calls the legality of his marriage into question during an interview with Larry King (playing himself), so Skip tries to resolve the situation. Meanwhile, Becca and D.B. receive surprising news.

Thursday, March 28th, 2013

12: Bursting the Bubble

A foreign princess visits the White House to attend an annual peace gala and asks Skip to be her escort. Meanwhile, Becca tests D.B.'s parenting skills; and Emily looks to reconnect with old friends.