update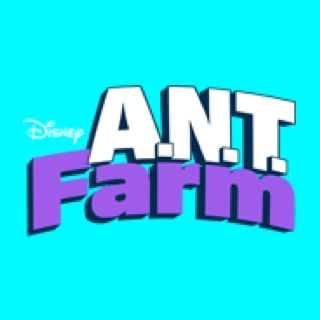 Season 1
Friday, May 6th, 2011

1: transplANTed

11 year old Chyna starts her first day at High School as part of the Advanced Natural Talents (ANT) Program. There she meets Olive (who is smart) and Fletcher (who is a good artist and has a crush on Chyna). Chyna's two new friends help her learn the ropes of her new school. But, Chyna of course doesn't fit in. So, she decides to sneak into a party and show the High Schoolers what shes got. But, Olive, Fletcher and Cameron (Chyna's brother) might ruin her chances.

Friday, June 17th, 2011

2: participANTs

Chyna decides to get involed in some clubs and sports and joins Cheerleading. Inspired by their friend Olive and Fletcher start a lunch club.

Friday, June 24th, 2011

3: phANTom locker

The A.N.T.s get their own lockers and Olive's is next to Cameron's. But, Olive annoys Cameron. Meanwhile, Fletcher goes to great lengths to impress Chyna.

Friday, July 1st, 2011

4: sciANTs fair

Chyna wants to stay up to watch High Heels High and Darryl gives her special permission if she studies after a couple of episodes; however, she stays up all night, and when she aces her science exam, she thinks that the teachers are giving her and the ANTs special treatment so they can compete and win trophies for Webster High. Meanwhile, Lexi and Cameron find Principal Skidmore's phone and keep it in order to receive the reward.

Friday, July 8th, 2011

5: studANT council

After being denied an entrance to a school dance, Olive tricks Chyna into running for student council, Angus then tells her that to run for A.N.T. rep you need to participate in every school activity and Olive was the runner up. So Chyna tricks Olive into running too. Meanwhile, Fletcher feels ignored from China so then Angus then tells him in order to get a girl to like you you first need to relate with their dad. Fletcher then befriends Chyna's dad to see if he has a possibility with China but Cameron gets jealous. At the end, Cameron beats Chyna and Olive for student council and Chyna's dad starts hanging out with Cameron again

Friday, July 15th, 2011

6: bad romANTs

Fletcher tries to impress Chyna, but she is too concerned about Gibson after he tells her that he has been feeling lonely. Chyna and Fletcher find out that Sofie, Gibson's ex-girlfriend from his childhood, is in jail for a robbery. So they take Gibson to the jail to show him that Sofie is a criminal, so he can get over her and hopefully stop spending all his time with Chyna and Fletcher. Meanwhile, Lexi tries to get on the front page of the news, but must show Olive that she's done something newsworthy.

Friday, July 29th, 2011

7: informANT

After Darryl gets Chyna a bag from the evidence locker at the police station and finds a new designer bag inside it, he accuses her of shoplifting and sends a police officer undercover. When Chyna, Fletcher, and Olive find out that "Charlie Brown" is a cop and that he is spying on them, they pretend that they are robbing a house.

Friday, August 12th, 2011

8: replicANT

Chyna falls for a new student in the A.N.T. Program from England. He's another artistic genius who goes to school as a robot. But when Chyna tries to ask him out, he asks for advice from Fletcher. Chyna tells Fletcher there's a artistic guy that she is secretly in love with, and if she should ask him out. and Fletcher thinks she is thinking about him. But when he finds out that Chyna and the new kid from England are going out, Fletcher gets help from Angus to sabotage the date. Meanwhile, Darryl challenges Olive and Cameron at the arcade to see who can get the highest score on a game, Donkey King.

Friday, August 19th, 2011

9: clairvoyANT

Principal Skidmore gives out Wacky Awards and everyone receives one except for Cameron, so Chyna and Olive try to help him find his talent. They make him believe that he is a psychic by making everything he predicts happen. Meanwhile, Fletcher finds out that the dinosaur nuggets at the cafeteria have been replaced; he goes to the board meeting to get them back.In the end Cameron finally knows his not psychic after he predicts the end of the world and it does not happen.

Friday, August 26th, 2011

10: managemANT

Cameron accidentally uploads a video of Chyna singing. To her luck, Hippo, a music producer, sees it and wants to make a music video, but Chyna refuses after he tries to change her image. Meanwhile, Fletcher, Paisley, Olive, and Angus compete in home-economics.Hippo says films are in and music is out , he end up doing Cameron's movie instead of Chyna song.

Friday, September 16th, 2011

11: philANThropy

When the school cannot afford to pay Gibson's salary, he gets fired, so Chyna, Olive, and Fletcher try to raise money by doing a web-a-thon called, "Save Gibson". Meanwhile, Cameron pretends to be an elderly man because Lexi needs to show a former pageant queen that she volunteers at a senior center in order to keep her pageant crown.

Friday, September 23rd, 2011

12: fraudulANT

Chyna and Fletcher meet Zanko, Fletcher's all-time favorite artist. Zanko is having trouble with inspiration, so Chyna urges Fletcher to give Zanko one of his paintings to inspire him, but when Zanko passes the painting off as his own at his comeback party, Chyna creates an elite team to rescue the painting and gets the help of Olive, Angus, and Wacky. Meanwhile, Paisley and Lexi audition to be a princess for a kid's birthday party for Roxanne.

Friday, September 30th, 2011

13: the replacemANT

Olive becomes the new history teacher after the previous one quits due to Chyna unintentionally upsetting him. Olive decides to be a fun teacher, but her kind of educational fun that involves reenactments of historical events ends up with her being spit-balled by the other students. So Chyna tells her to demand respect, but she overdoes it by becoming mean and giving both Chyna and Lexi detention, forcing the rivals to team up to get rid of her. Meanwhile, Cameron accompanies Darryl in a police ride-along for a school report.

Friday, October 7th, 2011

14: mutANT farm

It's Halloween at Webster High School and it's Chyna Parks' first day in the Mutant Program, where monsters go to school with normal high school students. Chyna is Medusa so she fits right in with her new Mutant Program friends: Olive, a mad scientist, Fletcher, a vampire and Angus, a zombie. However, Lexi and the normal kids are terrified of the mutants, so Gibson pairs everybody off to help prepare for the Halloween dance.

Friday, October 28th, 2011

15: cANTonese style cuisine

Chyna is overheard singing by pop superstar Madam Goo Goo, and is totally star-struck when she is given Goo Goo's phone number so they can work together on a song. However, when the ANTs go on a field trip to a fortune cookie factory, Chyna realizes she lost Goo Goo's number. So Olive, Fletcher and Angus help retrace Chyna's steps back to the factory to find the misplaced number. Meanwhile, Lexi finds out she wasn't invited to a fellow cheerleaders birthday party.

Friday, November 4th, 2011

16: ignorANTs is bliss

When a deafening noise caused by Fletcher makes Olive lose her memory, Chyna, Fletcher, and Angus go to great lengths to get her memory back before Principal Skidmore dismisses her from the A.N.T. Program and sends her to kindergarten. Chyna later finds out that Olive actually regained her memory but is pretending that she has not. Meanwhile, Lexi and Cameron enter the Webster High dog show hosted by Gibson.

Friday, November 18th, 2011

17: slumber party ANTics

Chyna and Olive decide to host their own slumber party when Lexi does not invite them to hers. Chyna realizes that none of her guests have arrived except for Olive. Lexi video chats with her and to Chyna's dismay, all of her guests are at Lexi's slumber party. Chyna gets an idea since Olive painted her wall green, she will use it as a green screen. Chyna video chats Lexi and Lexi is jealous when she sees how much fun they are having, not knowing that it is a party scene from an old movie used as Chyna and Olive's background. Meanwhile, Fletcher agrees to help Cameron create a comic book character in order to get closer to Chyna.

Friday, November 25th, 2011

18: america needs talANT

Chyna and Lexi both get picked as finalists for the reality show "America Needs Talent" and they end up having to pretend to be best friends.

Friday, December 9th, 2011

19: sANTas little helpers

Principal Skidmore asks Chyna, Olive, and Fletcher to build toys for kids at an orphanage. They find out that it is a scam and instead Principal Skidmore sells it for profit. They then booby-trap the toys, but Principal Skidmore has a change of heart and gives the toys to the orphanage, so they must get the toys back. Meanwhile, Darryl follows Roxanne around to see what she is getting him for Christmas.

Friday, January 20th, 2012

20: you're the one that I wANT

When Chyna gets the lead in the school musical, Lexi tries to sabotage the show with the help of Fletcher, who does not want Chyna to fall for the leading man, Jared. Meanwhile, Cameron learns that Gibson has been living at the school and offers to let him stay in his family's living room.

Friday, January 27th, 2012

21: performANTS

Chyna, Olive, Fletcher, and Angus want to go to an upcoming concert with older kids, but they know Chyna's mom will never let them go. In order to convince her, they pretend they're going to see a kid's band, which backfires when she decides to tag along. Meanwhile, Cameron tries to get backstage at the concert.

Friday, February 24th, 2012

22: some enchANTed evening

Fletcher asks Chyna out. Olive tells her to lie so she does not hurt Fletcher's feelings. Chyna says that she has a boyfriend so Fletcher lies and says he has a girlfriend. Olive suggests they should double date so the two must find fake dates. Meanwhile, Gibson coaches the cheerleading team because Coach Mandy died, but Lexi wants to win an upcoming cheerleading contest and thinks he is a bad coach. She fires him, and Gibson shows up at the contest with his own team.

Friday, March 2nd, 2012

23: patANT pending

Olive and Fletcher exclude Chyna from their product idea. Meanwhile, Paisley gets attention from her injuries and Lexi get jealous.

Friday, March 30th, 2012

24: ballet dANTser

Violet , a sports prodigy with slight anger issues, joins the A.N.T. Program. Violet is not afraid of the older kids, including Lexi, who orders Chyna to keep the girl far away from her. Meanwhile, some of the older students take a drivers-education class.

Friday, April 13th, 2012

26: Body of EvidANTs

Olive is shocked to discover that her pet robot, Hegel, is no longer functioning and has suspicious screwdriver scratches on his back. When a screwdriver is found in Chyna's locker, Chyna suspects that she has been framed and vows to find the real culprit. In the end, it is revealed that Chyna accidentally overfed Hegel. Various characters like Angus, Fletcher, etc. are revealed to be thinking they murdered Hegel by accident as well.

Friday, April 13th, 2012

25: body of evidANTs

Olive is shocked to discover that her pet robot, Hegel, is no longer functioning and has suspicious screwdriver scratches on his back. When a screwdriver is found in Chyna's locker, Chyna suspects that she has been framed and vows to find the real culprit. In the end, it is revealed that Chyna accidentally overfed Hegel. Various characters like Angus, Fletcher, etc. are revealed to be thinking they murdered Hegel by accident as well.
Season 2
Friday, June 1st, 2012

1: creative consultANT

A teen movie sensation Sequoia Jones who is playing the role of a tween musical prodigy and follows Chyna around to study for her role. But then, Chyna learns Sequoia is trying to steal her life.

Friday, June 1st, 2012

2: infANT

A baby named Sebastian, thought to be a prodigy, is left in the care of the A.N.T.s and Chyna, Olive, Violet, and Fletcher try to uncover the baby's prodigal aptitude. They try art, music, karate, etc. Skidmore entrusts them to find its talent. But actually this was a trick Skidmore played on the ANTs.

Friday, June 8th, 2012

3: fANTasy girl

The ANTs are in charge of arrangements for the school dance. Fletcher and Chyna go together so Fletcher doesn't have to go with Violet. Meanwhile Chyna and Olive pretend Fletcher's dead to raise money for the dance by selling his paintings. Cameron looks for a date to the dance, and finds a girl who apparently likes him, too, but it turns out she was imaginary.

Friday, June 22nd, 2012

4: modeling assignmANT

Chyna helps Cameron track down the model who he imagined was his girlfriend. Chyna, disguised as a model agent, gets Vanessa to date Cameron. Vanessa wants to go on a picnic in a hot air balloon. Lexi gets a new job at Hippo's new restaurant.

Friday, June 29th, 2012

5: ANTswers

Principal Skidmore shuts off the school's Internet access so the ANTs start the ANTernet. Meanwhile, Lexi begins to get jealous of Vanessa when she is selected to model for Hippo's restaurant. When Lexi is so confused about why Vanessa is Cameron's girlfriend, she wonders if Vanessa is a vampire. Cameron won't expect it saying that she babysits,"Why would anyone hire a babysitter who's a vampire?" This is referring to Vanessa's role on "My Babysitter's a Vampire.

Friday, July 6th, 2012

6: the ANTagonist

After creating a really sad animation, Chyna advises Fletcher to do an animation on something he's familiar with, so he creates an offensive animation about Olive, making her an ant named "Pimento". It gains major popularity, and Olive is majorly offended, so she tries to offend Fletcher back, but that doesn't work out so well. After Olive issues a lawsuit on Fletcher for offending her, they go to student court, where they learn to be friends again, and start teasing Chyna. Chyna takes it okay, so they all hug and make up. Cameron joins the beauty club to keep Vanessa away from other boys, but things go horribly wrong.

Friday, July 13th, 2012

7: endurANTs

The ANTs go to an Australian ANT convention. Coincedentally, Lexi and Paisley went to Australia for vacation, but were stuck at the ANT convention. At the convention, Chyna sees an Australian Nature prodigy named Neville, who has a show, where his name was Tazmanian Neville. Fletcher wants to prove that he has "manly skills", so he asked an Australian supervisor, who dropped him off in the middle of the Australian Outback. Chyna, Olive, Angus, and Neville go to save him, but then learn that Neville is actually an Acting prodigy, who knows nothing about nature. Olive suggests to throw a boomerang to hunt birds, but it doesn't work. Chyna suggests to crack "rocks" together to make fire, but the "rocks" were actually emu eggs. Later on, the 4 of them hide in an old car, when they discuss how much they miss Fletcher. Just when they thought Fletcher was not ever coming back, they saw him riding on an emu. Chyna starts to tell Fletcher that she'd might actually- Just then, the boomerang came back and hit her on the head. Meanwhile, Lexi and Paisley dress up as nerds and participate in the ANTlympics.

Friday, July 20th, 2012

8: amusemANT park

The ANTS go to an Amusement Park. Lexi, Paisley, and Olive enter a doll beauty pageant. China and Cameron end up giving all of Olive's other dolls away. Meanwhile, Fletcher and Angus keep going on a ride again and again to get a good picture.

Friday, August 10th, 2012

9: contestANTs

Both Chyna and Lexi are determined to take home the $1,000 cash prize at a local carnival's Salute to Friendship contest, and conclude that their best chance at winning is to work together. Meanwhile, Cameron and Fletcher spend the afternoon hunting down a carnival character, a giant dragon, who they think has stolen Fletcher's wallet.

Friday, August 24th, 2012

10: confinemANT

Chyna, Fletcher and Olive fear funding cuts will affect the art and music programs. Meanwhile, Lexi takes over morning announcement duties from Cameron.

Friday, September 7th, 2012

11: intelligANT

The ANTs take the IQ test; Olive is devastated when Chyna scores higher. Olive retests to receive a higher score, but she doesn't do so well. Olive decides to dumb herself down and starts acting like a dumb blonde. The next day, she has transformed into a mini Paisley, acting just as clueless as her. Meanwhile, since Chyna got the highest IQ score in the entire school, Principal Skidmore chose her to represent Webster High in the Acadecathalon. Chyna is completely lost, so Olive steps in and takes her place. It is revealed that Angus hacked into the school computer and messed with Olive's IQ test results to lower her self-esteem to finally go out with her. Elsewhere, hoping to be excused from P.E., Lexi and Cameron train to compete in curling in the Olympics with Gibson and Violet.

Friday, September 21st, 2012

12: significANT other

After being asked out by Fletcher over and over, Chyna finally agrees.

Friday, October 5th, 2012

13: mutANT farm 2

Mutant Chyna develops a forbidden crush on a boy who is human. Mutant Olive creates a duplicate of herself.

Friday, October 26th, 2012

14: detective agANTcy

Chyna accidentally convinces her father, Darryl, to quit his job after he tells her much he hates it. Darryl tries finding other suitable jobs, but it is no use. Chyna does not like seeing him depressed, so after she witnesses him track down the remote control very cleverly, she tells him to work as a private investigator. Plus, Chyna creates a fake crime scene at school to get his business started. Meanwhile, Lexi is horrified when she realizes that she and Paisley have the same amount of friends on Wolf Pack, a popular social network. After finding out that Cameron just signed up to Wolf Pack, they try to compete over whose friend request he should accept first in order to obtain more friends.

Friday, November 2nd, 2012

15: scavANTger hunt

Webster High is completely deserted due to the teachers getting food poisoning from the cafeteria. The ANT's are the only ones at school, and instead of attending class, Principal Skidmore sends them on an educational scavenger hunt around San Francisco. After Chyna and Lexi are chosen as team captains, they pick their teams, and head off. Now, both teams compete to see who comes out victorious.

Friday, November 23rd, 2012

16: chANTs of a lifetime

Friday, January 11th, 2013

17: early retiremANT

Chyna's grandmother visits. Skidmore retires, and she is the new principal, Chyna is happy at first but later she turns the school into a madhouse, so Chyna, Olive, Fletcher, and Angus try to get Skidmore out of her retirement.

Friday, February 1st, 2013

18: influANTces

Chyna and the ANTs are tasked with creating a special project for Black History Month. As Chyna struggles to write a song for her presentation, she decides to lock herself in a recording booth until she comes up with a great song. After accidentally falling asleep, Chyna takes a dream journey back in time where she becomes famous African American music icons from the past, Ella Fitzgerald, Aretha Franklin, and Janet Jackson. Using her dream as inspiration, Chyna writes a new version of the A.N.T. Farm theme song "Exceptional" with lyrics that pay tribute to the great women who came before her.

Friday, April 5th, 2013

19: idANTity crisis

After noticing that her friends have become oddly respectful of Principal Skidmore, Chyna discovers that she has been manipulating the ANTs with a frozen yogurt machine. Meanwhile, Lexi is disturbed by a recurring nightmare where she has a crush on Cameron.

Friday, April 26th, 2013

20: restaurANTeur

Olive is instantly smitten with a talented young chef now working at IHOW, but when he joins the A.N.T. program, they discover Olive's new crush is actually a bit conceited. Meanwhile, when Lexi learns that some major pop stars got their start as singing waitresses, she asks Hippo if the wait staff can sing at IHOW.
Season 3
Friday, May 31st, 2013

1: trANTsferred

Chyna, Olive, Fletcher, Angus, and Lexi audition for an exclusive and prestigious A.N.T. boarding school developed by billionaire and former child prodigy, Zoltan Grundy.

Friday, June 7th, 2013

2: independANTs

Chyna and the ANTs are delighted to be without parental supervision. Lexi helps Zoltan close a deal with a business partner.

Friday, June 28th, 2013

3: animal husbANTry

Chyna takes care of her fellow prodigy's animals and gets in over her head.

Friday, July 12th, 2013

4: secret agANT

Chyna and Lexi have crushes on the same boy. Fletcher tries to make Chyna jealous.

Friday, July 26th, 2013

5: past, presANT, and future

A Teen Zoltan arrives in a time machine and falls in love with Chyna. Lexi hopes to travel back in time to correct a horrible event from her past.

Friday, August 2nd, 2013

6: angus' first movemANT

Zoltanask Chyna to come up with a catchy text alert, but Angus provides one instead. Fletcher teases Olive with an impossible brain teaser.

Friday, August 9th, 2013

7: unforseen circumstANTs

Chyna tries to get Fletcher's girlfriend to like her. Lexi is assigned to tutor Olive in math.

Friday, August 23rd, 2013

8: pANTs on fire

Chyna accidentally ingests truth serum. Angus learns he hails from royal blood.

Friday, September 20th, 2013

9: product misplacemANT

Chyna accidentally loses the Z phone prototype. Lexi pursues a boyfriend.

Friday, September 27th, 2013

10: uncanny resemblANTs

Chyna has to keep an eye on the unpredictable Madam Goo Goo. Lexi finds out her beauty score from a famous mathematician.

Friday, October 4th, 2013

11: mutANT farm 3.0

The mutants are back for Halloween and this time they meet the human versions of themselves.

Friday, October 18th, 2013

12: feature presANTation

Chyna helps Cameron make a movie. Fletcher can't sleep because Angus keeps waking up with bad dreams.

Friday, November 15th, 2013

13: finANTial crisis

Chyna and the ANTs face a crisis when defects with the zPhone cause customer issues.

Friday, December 6th, 2013

14: silANT night

Grundy tries to surprise the ANTs by dressing up as Santa Claus, but things take a turn when the backup computer locks the kids in the school.

Friday, January 24th, 2014

15: unwANTed

When Dixon breaks up with Olive for another girl, Chyna tries to cheer her up.

Friday, February 28th, 2014

16: meANT to be?

Friday, March 21st, 2014

17: the new york experiANTs

Everyone accompanies Zoltan to the opening of the new flagship Z-Store in NYC. Chyna connects with a street performer named Hudson, who puts on a tough guy persona to impress her. Meanwhile, Fletcher gets the opportunity to move to NY as an artist in residence at a museum.