update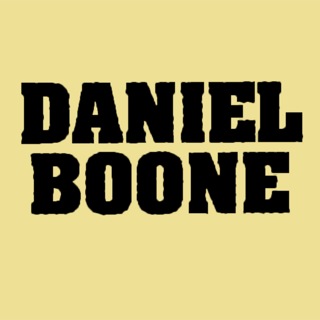 Season 0
not specified

1: Working with Animals

not specified

2: Fess Parker on Being Daniel Boone

not specified

3: Working with Veronica Cartwright

not specified

4: Working with Patricia Blair

not specified

5: A Tribute to Albert Salmi

not specified

6: Fess Parker on Life After Daniel Boone
Season 1
Thursday, September 24th, 1964

1: Ken-Tuck-E

George Washington sends Daniel and Yadkin into ""Ken-Tuck-E,"" the ""dark and bloody"" hunting ground of four Indian nations, to find a site for a fort. Once they arrive, they encounter representatives of two of those four nations -- Shawnee warriors chasing a lone Cherokee warrior. Daniel helps drive the Shawnee away, and the grateful Cherokee, Mingo, returns the favor by showing Daniel and Yad an ideal location to build their fort. Yad returns east while Daniel remains with Mingo to explore the country.

Thursday, October 1st, 1964

2: Tekawitha McLeod

A man called Flathead Joseph kidnaps the adopted daughter of a Cherokee chief and offers her to the Boonesborough settlers in exchange for a jug of rum. When it's revealed that the girl is in reality white, Daniel purchases her freedom. Then the Cherokee arrive on the scene and want to take the girl back to live with them. Some of the settlers do not agree that she should return but the girl herself wants to go

Thursday, October 8th, 1964

3: My Brother's Keeper

Yadkin is seriously wounded in a Indian ambush and insists that the Indian who wounded him was none other than Mingo.

Thursday, October 22nd, 1964

4: The Family Fluellen

Boone invites a widow (Bethel Leslie) and her hungry brood to town, but one of the children steals a telescope.

Thursday, October 29th, 1964

5: The Choosing

British soldiers and Indians surround Jemima as she tries to help Boone, wounded in the wilderness.

Thursday, November 5th, 1964

6: Lac Duquesne

Boone chases a river pirate (Emile Genest) who plans to sell a load of stolen arms to Shawnees.

Thursday, November 12th, 1964

7: The Sound of Wings

A British officer (Michael Rennie) captures Boone then impersonates him to win Indian allies; guest Frank DeKova

Thursday, November 19th, 1964

8: A Short Walk to Salem

Israel becomes lost in the woods after fur thieves ambush him, Boone and Yadkin.

Thursday, December 3rd, 1964

9: The Sisters O'Hannrahan

Yadkin's trickery leaves Boone the unexpected, and unwilling, owner of indentured Irish sisters (Fay Spain, Nina Shipman).

Thursday, December 10th, 1964

10: Pompey

A bondsman (Peter Whitney) insists on returning a runaway slave (Brock Peters) unshackled by Boone.

Thursday, December 17th, 1964

11: Mountain of the Dead

A dream about a man whom Daniel thought was dead is followed by the appearance of three men at his door demanding that he take them to the site of a bloody Native American massacre.

Thursday, December 31st, 1964

12: Not in Our Stars

Mingo plans to do more than protest a new treaty when he and Boone visit Virginia's governor general (Walter Pidgeon)

Thursday, January 7th, 1965

13: The Hostages

A band of Senecas kidnap Rebecca and ransack the Boone cabin. The unusual thing about this little group is that they are led by a white Tory officer.

Thursday, January 14th, 1965

14: The Returning

Boone cannot believe a boyhood friend (Pat Hingle) murdered three Cherokee youths.

Thursday, January 21st, 1965

15: The Prophet

A Shawnee prophet (John Russell) predicts massacre for the settlers of Boonesborough; guest Patricia Huston.

Thursday, January 28th, 1965

16: The First Stone

Boone befriends a mother (Geraldine Brooks) and son (Kurt Russell), but learns the woman is accused of witchcraft.

Thursday, February 4th, 1965

17: A Place of 1000 Spirits

While hunting, the Boones meet a delirious British officer (Macdonald Carey) pursued by vengeful Shawnees.

Thursday, February 11th, 1965

18: The Sound of Fear

A condemned bounty hunter (Dan Duryea) who escaped from a military convoy takes the Boones hostage.

Thursday, February 18th, 1965

19: The Price of Friendship

Boone assists a boy hanging by his feet from a tree (Kurt Russell) and winds up at the mercy of a larcenous clan; guests Lloyd Nolan, Lane Bradford.

Thursday, February 25th, 1965

20: The Quietists

A Quaker family refuses to fight until Indians kidnap a daughter; guests Alexander Scourby, Jay Silverheels.

Thursday, March 4th, 1965

21: The Devil's Four

Boone commands four criminals recruited by Yadkin to haul frieght to Boonesborough; guests Sean McClory, Gordon Jump.

Thursday, March 11th, 1965

22: The Reunion

Timothy Patrick Bryan shows up in Boonesborough looking for his long lost daughter, Rebecca Boone. Rebecca wants nothing to do with the man because he abandoned her family when she was a child.

Thursday, March 18th, 1965

23: The Ben Franklin Encounter

After returning from a trip to Virginia, Daniel and Mingo tell via flashback how they met the legendary Benjamin Franklin and almost got themselves shanghaied to England in the process.

Thursday, March 25th, 1965

24: Four-Leaf Clover

An idealistic schoolteacher (George Gobel) incites Boonesborough's wrath by giving gunpowder to the Shawnees.

Thursday, April 1st, 1965

25: Cain's Birthday (1)

Boone seems guilty of betrayal when he allows Choctaws to capture the town's men

Thursday, April 8th, 1965

26: Cain's Birthday (2)

Lacking water and powder, the women and children of Boonesborough seem easy prey for attacking Choctaws.

Thursday, April 15th, 1965

27: Daughter of the Devil

Superstition runs rampant in Boonesborough when two mysterious travelers arrive and are followed by the appearance of a deadly panther.

Thursday, April 22nd, 1965

28: Doll of Sorrow

Israel accidentally startles a passing peddler's horse and his goods are ruined. Daniel agrees to compensate Seth Jannings for his loss, but matters are complicated when Jannings steals a sacred mourning doll from the wife of a Native American chief and plans to hold it for ransom. Knowing that this could lead to major hostilities with the Native Americans, Daniel puts his own neck on the line to retrieve the doll from Jannings.

Thursday, April 29th, 1965

29: The Courtship of Jericho Jones

Jericho Jones kidnaps a Creek princess and elopes with her. Needless to say, this event causes considerable disruption of settler-Native American relations.
Season 2
Thursday, September 16th, 1965

1: Empire of the Lost

Daniel receives a major surprise upon his return from a journey when British Colonel Worthing orders Boonesborough to be evacuated. He says it's because he's battling a Native American rebellion but Daniel suspects otherwise.

Thursday, September 23rd, 1965

2: The Tortoise and the Hare

Boonesborough loses hope of winning an annual race when Boone sprains his ankle, until Jericho steps in.

Thursday, September 30th, 1965

3: The Mound Builders

A chief (Henry Silva) of a long-dead Aztec tribe enters the Shawnees Valley of Death; guest Simon Oakland.

Thursday, October 7th, 1965

4: My Name Is Rawls

Boone pursues a runaway slave (Rafer Johnson) stealing pelts to earn passage to Africa; guest Michael Conrad.

Thursday, October 14th, 1965

5: The Old Man and the Cave

Israel violates a burial ritual when he rescues an aged Indian (Cyril Delevanti) from death in a cave; guest Val Avery.

Thursday, October 21st, 1965

6: The Trek

Boone first respects, then likes, a drunkard sought for burning an Indian village.

Thursday, October 28th, 1965

7: The Aaron Burr Story

Disgraced Vice President Aaron Burr arrives in Boonesborough looking for a guide to the mouth of the Cumberland River. Daniel smells a rat and declines but young Jericho Jones agrees to undertake the task.

Thursday, November 4th, 1965

8: Cry of Gold

Two scumbag land developers hire English boxing champion Thomas Cromwell to dispose of Daniel in a prizefight so they can buy up Boonesborough property.

Thursday, November 11th, 1965

9: The Peace Tree

A Scottish emigrant, a Cherokee chief s son and Israel try to prevent a war between settlers and Indians.

Thursday, November 25th, 1965

10: The Thanksgiving Story

Boone s eccentric father-in-law (John McIntire) concocts a Thanksgiving Day plan to prevent a Choctaw attack.

Thursday, December 2nd, 1965

11: A Rope for Mingo

Vigilantes stalk Mingo after his knife falls into the hands of a Cherokee who murders a trader s family.

Thursday, December 9th, 1965

12: The First Beau

Feelings for Jemima make a dashing young outlaw (Fabian) consider reforming.

Thursday, December 16th, 1965

13: The Perilous Journey

Daniel and Rebecca finally get to take a long delayed honeymoon but it gets interrupted by an officer of the Continental Army with a confidential message for Daniel to deliver to New Orleans.

Thursday, December 23rd, 1965

14: The Christmas Story

On a cold Christmas Eve, hungry Boonesborough awaits the birth of an Indian child who could reconcile two tribes.

Thursday, December 30th, 1965

15: The Tamarack Massacre Affair

The sister of a British officer lies that she narrowly escaped an Indian massacre; Boone must avert war.

Thursday, January 6th, 1966

16: Gabriel

A Spanish military expedition chasing a French revolutionary mistakes Boone for its quarry; guests Cesar Romero, Mike Mazurki.

Thursday, January 13th, 1966

17: Seminole Territory

After Seminoles hail him a god, a magician lets his power go to his head; guests Diane Ladd, Leonard Nimoy.

Thursday, January 20th, 1966

18: The Deserter

A bounty hunter seeking Army deserters learns one of his captives is valuable Boone.

Thursday, January 27th, 1966

19: Crisis by Fire

A former Continental Army officer (George Sanders) uses a smallpox threat to raise troops against Indians.

Thursday, February 3rd, 1966

20: The Gun

Boone heads to Pennsylvania to have a new gun made, but meets two scoundrels seeking a guide to the Mississippi.

Thursday, February 10th, 1966

21: The Prisoners

Three escaped Army prisoners, seeking revenge on a former commander, pressure Boone by seizing his children.

Thursday, February 17th, 1966

22: The Fifth Man

Boone and his party endure hardship to blow up a bridge between the advancing British and Fort Wayne.

Thursday, February 24th, 1966

23: The Gun-Barrel Highway

Daniel tries to avert bloodshed between the Shawnee and road builders who have started building through tribal hunting grounds in direct violation of a treaty.

Thursday, March 3rd, 1966

24: The Search

An ambush on the way to New Orleans leaves Boone in possession of a famous pirate s journal.

Thursday, March 10th, 1966

25: Fifty Rifles

Cashiered British Army officer William Blount steals a shipment of 50 rifles and plans to trade them to the hostile Shawnee in return for a tract of land.

Thursday, March 17th, 1966

26: The Trap

Renegades take Israel hostage when they find him and injured Mingo in the forest; guest Lloyd Bochner.

Thursday, March 24th, 1966

27: The Accused

Mingo arranges a prison break to free Boone after a couple frames him for murder; guest Joanna Moore.

Thursday, March 31st, 1966

28: Cibola

A man (Royal Dano) finds only danger when he seeks a fabled city of gold; guest Alejandro Rey.

Thursday, April 14th, 1966

29: The High Cumberland (1)

This two-part episode deals with the early years of Daniel Boone's life and how he met both Rebecca and Mingo. It also re-writes things a bit from the show's premiere episode as to how he first settled in Kentucky and first encountered the Oxford educated Cherokee.

Thursday, April 21st, 1966

30: The High Cumberland (2)

In the conclusion of this two-part episode detailing the early years of Daniel Boone's life he must lead a party of settlers through a canyon and take a stand against pursuers who want their precious supplies all the while defeating rival Jim Santee for the affections of one Rebecca Bryan.
Season 3
Thursday, September 15th, 1966

1: Dan'l Boone Shot a B'ar

Boone faces a killer bear and the man (Slim Pickens) who has sworn vengeance on the animal; guest Dick Foran.

Thursday, September 22nd, 1966

2: The Allegiances

Mingo struggles with his divided heritage when an Indian council announces the British will help recapture Indian land.

Thursday, September 29th, 1966

3: Goliath

Fearing three vengeful brothers, Otis spends money given to him for draft horses on a husky slave (Woody Strode).

Thursday, October 6th, 1966

4: Grizzly

Israel helps clear a wild-looking mountain man (Jeff York), accused of murdering a man who refused to pay a debt.

Thursday, October 13th, 1966

5: First in War, First in Peace

Washington visits in answer to a letter from Boone, who never wrote to him; guest Michael Rennie.

Thursday, October 20th, 1966

6: Run a Crooked Mile

Israel is taken captive so Boone will help steal a war hero s body and then extort money from the family.

Thursday, October 27th, 1966

7: The Matchmaker

Boone and Mingo agree to transport an unwilling Creek princess to an arranged wedding with a Shawnee.

Thursday, November 3rd, 1966

8: Onatha

Boone employs a mastodon s skeleton to fight two slave traders seeking runaway slaves; guest Raymond St. Jacques.

Thursday, November 10th, 1966

9: The Loser's Race

Daniel must haul ass from Boonesborough to Williamsburg in order to pay a delinquent land tax but the man traveling with him has been hired to make sure he never reaches his destination.

Thursday, November 17th, 1966

10: The Enchanted Gun

A Shawnee faces danger when he believes in the magic of a gun given to him by Boone for saving Israel s life.

Thursday, December 1st, 1966

11: Requiem for Craw Green

Mingo masquerades as white to help an Indian boy condemned by the bigoted head (Jeffrey Hunter) of a settlement.

Thursday, December 8th, 1966

12: The Lost Colony

A buckskin-clad girl (Kathryn Walsh) leads Boone to a lost colony of settlers in a valley feared by Indians.

Thursday, December 15th, 1966

13: River Passage

Boone fights a dishonest boatman (Leif Erickson) and Shawnee to deliver gunpowder to Boonesborough; guest Jim Davis.

Thursday, December 22nd, 1966

14: When a King Is a Pawn

Boone and Israel foil a plot to grab a French prince and send him back to a revolutionary tribunal.

Thursday, December 29th, 1966

15: The Symbol

An impoverished nobleman (Ricardo Montalban) acquires the Liberty Bell and decides to sell it to the British.

Thursday, January 12th, 1967

16: The Williamsburg Cannon (1)

Virginia Governor Patrick Henry recruits Daniel and Mingo to help with the transportation of a heavy cannon to Continental troops on the frontier. In order to reach their destination they must travel through hundreds of miles of enemy infested territory.

Thursday, January 19th, 1967

17: The Williamsburg Cannon (2)

The British set a trap for Daniel and his small band hauling a heavy cannon to Continental forces on the Western frontier.

Thursday, January 26th, 1967

18: The Wolf Man

As Boonesborough awaits a slavery vote, a frontiersman struggles to protect his pet wolf from townspeople.

Thursday, February 2nd, 1967

19: The Jasper Ledbedder Story

Jasper Ledbedder arrives on the scene with a sad tale of woe about hostile Shawnees abducting his family. Daniel and Mingo accompany Jasper deep into Shawnee territory but then discover the real object of the journey.

Thursday, February 9th, 1967

20: When I Became a Man, I Put Away Childish Things

Israel runs away with his pet fawn when Boone says the destructive animal, too tame to set free, must be killed.

Thursday, February 16th, 1967

21: The Long Way Home

Boone sets out to recapture a prisoner, an educated black accused of murdering an Indian chief.

Thursday, February 23rd, 1967

22: The Young Ones

An orphan (Kurt Russell), determined to keep his family together, causes trouble for rescuer Boone.

Thursday, March 2nd, 1967

23: Delo Jones

Happy go lucky woodsman Delo Jones arrives in Boonesborough carrying a big secret: he's on the run from a murder charge. Daniel discovers his secret and prepares to turn him over to a pursuing posse but Delo swears that the officer in charge of the posse is the real killer.

Thursday, March 9th, 1967

24: The Necklace

Daniel heads for New Orleans carrying a pearl necklace that will exonerate a wrongfully convicted man but his journey is imperiled by three no-talent assclowns who are determined to steal the necklace.

Thursday, March 23rd, 1967

25: Fort West Point

Boone and Mingo try to stop the commandant of West Point from selling the fort to the British.

Thursday, March 30th, 1967

26: Bitter Mission

A traitor s (Simon Oakland) plan to profit from war with the Spanish backfires; guest Cesar Romero.

Thursday, April 6th, 1967

27: Take the Southbound Stage

Rebecca decides to help Boone rescue President John Adams from kidnappers.

Thursday, April 13th, 1967

28: The Fallow Land

After fur-trappers break a treaty, a Cherokee chief s hotheaded son tries to start a war.
Season 4
Thursday, September 14th, 1967

1: The Ballad of Sidewinder and the Cherokee

Boone and wounded Mingo ask a river pirate (Forrest Tucker) to help retrieve furs from a thief (Victor Buono).

Thursday, September 21st, 1967

2: The Ordeal of Israel Boone

Israel must call upon all he has learned to save Boone from a rattlesnake bite; guest Jim Davis.

Thursday, September 28th, 1967

3: The Renegade

An Indian jailed for murder escapes and comes to take revenge on witness Boone and recover his son from settlers.

Thursday, October 5th, 1967

4: Tanner

Israel helps a starving outcast who is haunted by memories of the Shawnee murdering his parents.

Thursday, October 12th, 1967

5: Beaumarchais

Boone guides a French ally, masquerading as an actor, who is traveling to Roanoke to buy guns for the Continental Army.

Thursday, October 19th, 1967

6: The King's Shilling

A father takes a soldier hostage to force British troops to free his rebel son; guest Barbara Hershey.

Thursday, October 26th, 1967

7: The Inheritance

Strange happenings greet Rebecca and Israel when they visit a seaside house left to Rebecca by her uncle.

Thursday, November 2nd, 1967

8: The Traitor

Sentenced to death by the British, Boone will be spared if he rescues a colonel s daughter from Shawnee.

Thursday, November 9th, 1967

9: The Value of a King

A slavehunter (James Gregory) chains Boone with a group of escaped slaves then is attacked by Shawnee.

Thursday, November 16th, 1967

10: The Desperate Raid

Boone teaches a lieutenant about backwoods fighting during an attack on a British cannon installation.

Thursday, November 23rd, 1967

11: The Spanish Horse

A boy (Michael Burns), whose father was killed by Indians, faces the loss of his beloved horse; guest Henry Jones.

Thursday, December 7th, 1967

12: Chief Mingo

The murder of a Cherokee chief, perhaps by a bigoted trapper, makes Mingo temporary head of the tribe.

Thursday, December 14th, 1967

13: The Secret Code

Ottawas capture Boone while he is trying to free a code expert from the British, then plan to torture him to death.

Thursday, December 28th, 1967

14: A Matter of Blood

A Delaware (Adrienne Hayes), raised by a white planter, must prove herself a worthy tribal leader.

Thursday, January 4th, 1968

15: The Scrimshaw Ivory Chart

A crow switches a rock for Israel s silver coin and leads him to a pirate (Jim Backus) seeking treasure.

Thursday, January 18th, 1968

16: The Imposter

Mingo masquerades as a British major (Harold Gould) to steal a shipment of rapid-firing rifles.

Thursday, January 25th, 1968

17: The Witnesses

A killer (John Carradine) terrorizes witnesses Israel and friends into silence; guest Virginia Gregg.

Thursday, February 1st, 1968

18: The Flaming Rocks

Daniel, Mingo, and pal Jeremiah intercede to prevent reprisals when a stubborn Welshman begins mining coal from Tuscarora land

Thursday, February 8th, 1968

19: Then Who Will They Hang from the Yardarm If Willy Gets Away?

Israel befriends an accused British mutineer pursued by a shipmate (Wilfrid Hyde-White) sought for two murders.

Thursday, February 15th, 1968

20: The Spanish Fort

Boone lets the Spanish capture him as part of a plan to blow up a partially completed Virginia fort.

Thursday, February 22nd, 1968

21: Hero's Welcome

Boone helps an old friend (Charles Drake) who lost his son because his neighbors think him a coward.

Thursday, February 29th, 1968

22: Orlando, the Prophet

The Boones befriend a scheming medicine man s (Hans Conried) Gypsy bondservant (Anthony Alda).

Thursday, March 7th, 1968

23: The Far Side of Fury

Believing his son dead, Gideon takes revenge on Boone by stealing Israel.

Thursday, March 14th, 1968

24: Nightmare

One of the better episodes of the series is this tale about Daniel, Israel, and Rebecca's efforts to elude a group of bloodthirsty Shawnees on their way home to Boonesborough.

Thursday, March 28th, 1968

25: Thirty Pieces of Silver

Daniel and Mingo are on a secret mission to deliver guns to the settlers but Amos Fargo plans to buy his indentured sister's freedom by selling them out to a gang of renegades who are after the guns.

Thursday, April 4th, 1968

26: Faith's Way

A schoolteacher has the uncanny ability to communicate with animals. Unfortunately, Native Americans believe she is a witch responsible for the forays of a marauding panther.
Season 5
Thursday, September 19th, 1968

1: Be Thankful for the Fickleness of Women

Josh buys a pretty bondservant (Brooke Bundy), then may have to marry her when she falls for him.

Thursday, October 3rd, 1968

2: The Blackbirder

A bounty hunter seeking a naval deserter is tricked into capturing Boone s friend Gideon as an escaped slave.

Thursday, October 10th, 1968

3: The Dandy

Daniel tries to educate a young fop in the ways of a woodsman as a favor to an old friend. This one could take a while especially when a band of Shawnees get on their trail.

Thursday, October 24th, 1968

4: The Fleeing Nuns

On the way to New Orleans, Boone and a friend help two nuns, then learn one is an aristocrat fleeing the French Revolution.

Thursday, October 31st, 1968

5: The Plague That Came to Ford's Run

Josh returns to his hometown to visit a friend but finds the community a wreck and his friend missing.

Thursday, November 7th, 1968

6: The Bait

A woman (Lois Nettleton) and her boyfriend (Skip Ward) rob Boone s stagecoach and steal his tax money.

Thursday, November 14th, 1968

7: Big, Black and Out There

A former slave (Yaphet Kotto), adopted by Indians, terrorizes and robs Boonesborough.

Thursday, November 21st, 1968

8: Flag of Truce

An Army general plans to use Boone as bait in a trap for the frontiersman s friend, a Wyandot chief.

Thursday, November 28th, 1968

9: The Valley of the Sun

Poor ole Josh Clements gets into a mess again when he becomes separated from Daniel during a deer hunt. He's captured by a nutty Englishman who has discovered a lost Aztec treasure and will do anything to protect his find from outsiders.

Thursday, December 5th, 1968

10: The Patriot

John Gist, a former Loyalist who has been living in exile in Canada, returns to Boonesborough. His presence re-opens a lot of old wounds from the Revolutionary War especially with his own son who fought against the British.

Thursday, December 12th, 1968

11: The Return of Sidewinder

Daniel does battle once again with his friendly enemy, Joe Snag, who has taken to robbing freight wagons with a gang that calls themselves the Cumberland Buckaroos.

Thursday, January 2nd, 1969

12: Minnow for a Shark

Israel becomes involved in the theft of the King's dispatch box when he travels to Virginia with Daniel and Rebecca.

Thursday, January 9th, 1969

13: To Slay a Giant

When Gideon is accused of murder, Daniel must clear him quickly before some of the settlers turn into a lynch mob.

Thursday, January 16th, 1969

14: A Tall Tale of Prater Beasely

Prater Beaseley is a wandering minstrel and teller of tall tales who travels with an invisible bear. Prater and his invisible bear try to help a crippled boy learn self-reliance.

Thursday, January 30th, 1969

15: Copperhead Izzy

In this re-telling of Oliver Twist, Israel visits his uncle in Williamsburg and becomes involved with a group of orphans who are forced to steal for their living by the Fagin-like Dr. Samuel Morton.

Thursday, February 6th, 1969

16: Three Score and Ten

An aging gunsmith tries to prove to himself and others that he can still be useful but then he's captured by the Shawnee who want him to assemble rifles for them to use against the Boonesborough settlers.

Thursday, February 13th, 1969

17: Jonah

Josh's late uncle, who wanted him to give up his carefree ways, leaves him an inheritance--a plot of land near Boonesborough and an educated slave named Jonah. Josh, who doesn't believe in slavery, frees Jonah but he refuses to leave until he's made a proper gentleman out of Josh. Needless to say, Jonah's plow is in the hard ground especially when Josh enters him into a prizefight without asking.

Thursday, February 20th, 1969

18: Bickford's Bridge

Daniel's orders from the Continental Army are to destroy all bridges in the path of the advancing British but stubborn James Bickford and his sons have rebuilt their bridge and refuse to let it be destroyed again.

Thursday, February 27th, 1969

19: A Touch of Charity

Jimmy McGill wants to win the hand of lovely Miss Charity Brown and asks Daniel and Cincinnatus for a bit of help.

Thursday, March 6th, 1969

20: For Want of a Hero

Daniel, Rebecca, and Israel become involved in the scheme of five soldiers who survived a massacre to steal an Army payroll.

Thursday, March 13th, 1969

21: Love and Equity

Prater Beasley returns to Boonesborough to help some farmers with a drought and ends up defending himself on charges of witchcraft after a "love potion" he gave to two buffoonish brothers fails to work.

Thursday, March 27th, 1969

22: The Allies

Daniel, Cully, and Mason Pruitt race to intercept a British convoy carrying weapons and whiskey to their Native American allies but their horses are stolen by a family of ne'er-do-wells.

Thursday, April 3rd, 1969

23: A Man Before His Time

Young Luke Slater swears to avenge the self-defense killing of his father by Daniel's friend Ben

Thursday, April 10th, 1969

24: For a Few Rifles

Israel is snatched by a band of Native Americans who want twenty rifles in exchange for releasing the boy

Thursday, April 17th, 1969

25: Sweet Molly Malone

Daniel and Rebecca are matchmaking again. This time it's for Molly Malone and tinker Herman Bloedel.

Thursday, May 1st, 1969

26: A Pinch of Salt

Daniel and artist David Scott are on a land survey and become drawn up in the love spat between a rifle-wielding woman and a domineering hulk of a man.
Season 6
Thursday, September 18th, 1969

1: A Very Small Rifle

Johnny Appleseed acts as a peacemaker between the settlers and the Cherokee when a young Cherokee is accidentally shot by a young settler.

Thursday, October 2nd, 1969

2: The Road to Freedom

Israel helps slaves George and Jimmy Hill escape from their owners.

Thursday, October 9th, 1969

3: Benvenuto... Who?

Josh becomes involved once again with a scheming woman who hides a stolen diamond inside his guitar to keep her co-horts in crime from finding it.

Thursday, October 16th, 1969

4: The Man

Daniel must disable a British cannon which threatens to sink a Patriot detachment coming up river. His only help comes from two assclowns, a British POW, and Gabe Cooper, an escaped slave who's now a Tuscarora chief.

Thursday, October 23rd, 1969

5: The Printing Press

Daniel and Israel travel to Philadelphia to obtain much-needed supplies for the Kentucky settlers but the British have decreed that supplies can only be bought with currency. Daniel then gets old friend Benjamin Franklin to print up a batch of counterfeit notes but this method doesn't seem very ethical to young Israel.

Thursday, October 30th, 1969

6: The Traitor

Daniel guides the wife of a British commander to Fort Detroit to rendezvous with her husband who says he plans to surrender the fort to the Continentals.

Thursday, November 13th, 1969

7: The Grand Alliance

The Spaniards are planning an invasion of U.S. territory. Only Josh Clements, Gabe Cooper, and a Spanish pirate with a grudge against his government can save the day. Heaven help us all.

Thursday, November 20th, 1969

8: Target Boone

Adam Jarrett and his sons are after Daniel's hide. They blame him for the death of Adam's wife in a river boat accident which involved a boat on which Daniel was traveling.

Thursday, November 27th, 1969

9: A Bearskin for Jamie Blue

The Boones befriend young Jamie Blue, a young indentured servant who was born in prison and has been hardened by a lifetime of living in poverty. Can they melt Jamie's heart of stone?

Thursday, December 4th, 1969

10: The Cache

Josh is headed for Kentucky's highest hanging tree when a trapper is found knifed to death near his campsite. Even Daniel might not be a big enough man to get him out of this entanglement.

Thursday, December 11th, 1969

11: The Terrible Tarbots

Daniel and Gabe do battle with a trio of nasty assclowns who have taken Israel hostage and stolen a chest of Army gold they were transporting.

Thursday, December 25th, 1969

12: Hannah Comes Home

Hannah, a white woman captured by Indians in a raid 15 years before, is ransomed and returned to her husband in Boonesborough. The reunion is complicated by the fact that Hannah gave birth to a son during her captivity and he wants no part of the white man's world.

Thursday, January 8th, 1970

13: An Angel Cried

Josh once again finds himself in a full blown mess as he and a Catholic nun try to stay alive in hostile Native American territory.

Thursday, January 15th, 1970

14: Perilous Passage

Daniel and Gabe are joined by young Sam Weaver on their way homeward from a mission behind British lines. The only problem is that there's a bounty on their heads and someone appears to know the exact location of the route they're traveling back to Kentucky.

Thursday, January 22nd, 1970

15: The Sunshine Patriots

Josh and Gabe resemble 18th century versions of Gene Wilder and Richard Pryor when they bumble, stumble, and fumble their way through a spy mission in Williamsburg.

Thursday, February 5th, 1970

16: Mama Cooper

Gabe finds evidence that his mother is still alive and vows to find her and buy her freedom.

Thursday, February 12th, 1970

17: Before the Tall Man

Daniel and Rebecca are at it again playing matchmaker this time to hot tempered carpenter Tom Lincoln and idealistic Nancy Hanks. It's a rough road because Tom wants nothing to do with Nancy but if the two don't get together then a great American leader will not be born

Thursday, February 19th, 1970

18: Run for the Money

It's time for the annual footrace between the settlers and the Native Americans. Since Daniel has gotten a little long in the tooth when it comes to cross country running it's up to Cincinnatus to find another candidate. He finds one in fleet-footed slave Lucas Hunter but then learns that Lucas' brother will be running for the Native Americans.

Thursday, February 26th, 1970

19: A Matter of Vengeance

A man who lost his parents years before blames a scarred stranger.

Thursday, March 5th, 1970

20: The Landlords

Boone poses as a pirate to outwit a swindler (Lloyd Bochner) who sold simpleton brothers a deed to Boonesborough

Thursday, March 12th, 1970

21: Readin', Ritin', and Revoltin'

Israel joins forces with an Indian classmate to force the teaching of a course in Indian culture.

Thursday, March 26th, 1970

22: Noblesse Oblige

A cook (Philip Proctor) posing as a French prince falls in love in Boonesborough;

Thursday, April 9th, 1970

23: The Homecoming

Israel befriends an elderly Indian (David Opatoshu) plotting revenge for his tribe s near-extinction.

Thursday, April 16th, 1970

24: Bringing Up Josh

Josh Clements is in a spot once again when he becomes foster father to a pair of orphans. Widow Mary Spoon has had her sights set on marrying Josh for quite a while and insists that he cannot raise the two children properly without a mother figure--namely her.

Thursday, April 30th, 1970

25: How to Become a Goddess

The Onondaga tribe mistake Rebecca for a fabled red-haired goddess in their folklore.

Thursday, May 7th, 1970

26: Israel and Love

Israel finds first love with the daughter (Robin Mattson) of a flamboyant woodcarver (Tim O Connor).