update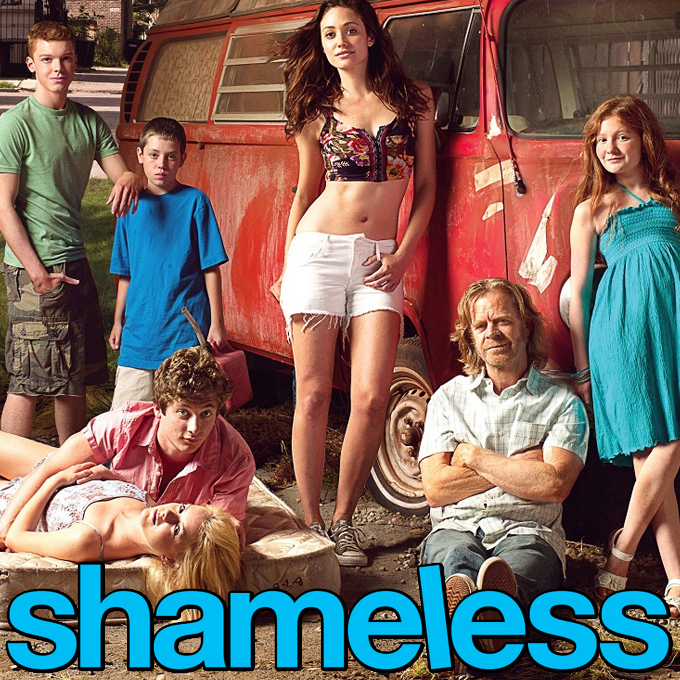 Season 0
not specified

0:

not specified

11: Writing the Shameless Version

not specified

12: The Ghetto Girl and the Car Thief

not specified

13: Sibling Rivalry

not specified

14: The Bartender and the Sex-Cam Worker

not specified

15: Juvenile Delinquents

not specified

16: The Agoraphobe and the Beautiful Mess

not specified

17: Season 3 Sneak Peek

Sunday, December 27th, 2020

1: Hall Of Shame: Ian & Mickey - Daddy Issues

Covid has taken a toll on newlyweds everywhere and Ian and Mickey are no different. When someone from Ian's past dies, Mickey has to accept the facts about Ian's past relationships, the dynamics of their relationship and the men they both married.

Sunday, January 3rd, 2021

2: Hall Of Shame: Kev & V - God Doesn't Give With Both Hands

The Alibi has been the home to drugs, drinks and drunks. Now it's zoom school. When Kev and V find out Gemma has been flunking zoom school, they're forced to face their fears of their own inadequacies as parents to help Gemma get back on track.

Sunday, January 17th, 2021

3: Hall Of Shame: Lip - Once Upon A Phillip Gallagher

When baby Fred comes down with a head cold, Lip tells him a story he's never heard before to try and help him get some rest.

Sunday, January 24th, 2021

4: Hall Of Shame: Debbie, Carl & Liam - They Grow Up So Fast

When Liam's quarantine girlfriend breaks up with him for being a Gallagher, Carl and Debbie join forces to help their little brother figure out how to get her back – despite sort of hating each other.

Sunday, February 21st, 2021

5: Hall Of Shame: Fiona - Go Fiona on Them

Fiona, Fiona, Fiona. In interviews for a reality dating show, the Gallaghers reminisce about their beautiful, tough-as-nails sister who for so many years kept the lights on and a roof over their heads.

Sunday, February 21st, 2021

7: Hall Of Shame: Fiona - Go Fiona on Them

Fiona, Fiona, Fiona. In interviews for a reality dating show, the Gallaghers reminisce about their beautiful, tough-as-nails sister who for so many years kept the lights on and a roof over their heads.

Sunday, February 28th, 2021

6: Hall Of Shame: Frank - Ghosts of Gallagher Past

After a lifetime of scheming to beat the system and support his many vices, Frank Gallagher, the irrepressible, unemployable patriarch of the Gallagher clan, is visited by the ghosts of his past, present and future.

Sunday, February 28th, 2021

8: Hall Of Shame: Frank - Ghosts of Gallagher Past

After a lifetime of scheming to beat the system and support his many vices, Frank Gallagher, the irrepressible, unemployable patriarch of the Gallagher clan, is visited by the ghosts of his past, present and future.

Sunday, February 28th, 2021

10: Hall Of Shame: Frank - Ghosts of Gallagher Past

Sunday, April 11th, 2021

9: Shameless Last Call
Season 1
Sunday, January 9th, 2011

1: Pilot

Drunken father Frank is of no use to his dysfunctional family; Fiona meets a handsome stranger when her purse is stolen; Lip is shocked to discover his brother Ian is gay and tries to hook him up with a willing neighbor.

Sunday, January 16th, 2011

2: Frank the Plank

Frank has a drunken run-in with Karen's father and takes it out on Ian. The family starts a manhunt when Frank is nowhere to be found on disability check day.

Sunday, January 23rd, 2011

3: Aunt Ginger

Fiona turns her attentions to Tony, a cop who has had a crush on her since childhood, but Steve isn't willing to give up without a fight; Ian is targeted by the brothers of a girl he spurned; the whole family searches for elderly Aunt Ginger, who owns their house.

Sunday, January 30th, 2011

4: Casey Casden

A sad and lonely Debbie steals a little boy from a birthday party, forcing the family to scheme a way to return him; a web of lies ends in a marriage proposal from Kevin, who is already married.

Sunday, February 6th, 2011

5: Three Boys

When the Gallagher's find out Veronica comes from a wealthy family, they try to scheme a fake wedding for the dowry. Meanwhile, Frank gets some bad news about his health.

Sunday, February 13th, 2011

6: Killer Carl

Fiona tries to prove the Gallagher home is suitable for rehabilitating a delinquent after receiving a letter from Carl's teacher; Lip gets busted taking the SAT for fellow students in exchange for cash; Kash and Ian are ashamed at their failure to stop a string of robberies at the Kash and Grab; Frank's poor business acumen continues to have negative consequences.

Sunday, February 20th, 2011

7: Frank Gallagher: Loving Husband, Devoted Father

Frank gets into trouble with two goons he owes money. Fiona asks Sheila to take care of Liam while she spends a night with Steve, and Ian tries to stop Mickey from bullying Kash.

Sunday, February 27th, 2011

8: It's Time to Kill the Turtle

Sheila fears to lose Frank when he gives up drinking. While Lip suspects their dad hasn't changed, Debbie and Carl enjoy having Frank back in their life. Meanwhile, Fiona tries to find a better paying job.

Sunday, March 6th, 2011

9: But at Last Came a Knock

Monica comes back when Frank needs her to sign documents and decides to take Liam with her. Meanwhile, Steve and Fiona move together.

Sunday, March 13th, 2011

10: Nana Gallagher Had an Affair

The children's paternity is put into question and Frank needs Carl's help.

Sunday, March 20th, 2011

11: Daddyz Girl

Tony comes closer to discovering what Steve is doing, while Fiona makes a new friend. In the meantime, Lip helps Ian look for his father.

Sunday, March 27th, 2011

12: Father Frank, Full of Grace

Steve tries to convince Fiona to skip town with him now that his true livelihood as been discovered; Frank and Karen's secret is revealed, forcing Frank to go into hiding; Fiona tries to figure out how to get Lip and Ian out of jail after their arrest for car theft.
Season 2
Sunday, January 8th, 2012

1: Summertime

Fiona spends her summer with a new guy and bartending, while Debbie runs a daycare at their home. Meanwhile, Kevin realizes his extended weed-growing left him with a huge electrical bill and Frank borrows his youngest son Liam to help him pay a debt.

Sunday, January 15th, 2012

2: Summer Loving

Frank seeks new financial footing in fellow bar patron Dottie, whose declining health and city pension makes her attractive; Fiona juggles her job, kids and a burgeoning love life; Jasmine tries to help by setting her up with a sugar daddy.

Sunday, January 22nd, 2012

3: I'll Light a Candle for You Every Day

Fiona hopes her moral compass isn't leading her astray when she reconnects with her married high school crush, but when she finds an abandoned purse with over five hundred dollars inside, she assumes her luck is finally changing; Frank is willing to do just about anything to stay in Dottie's good graces, even marry her; after Harry's passing, Debbie becomes obsessed with death; Kevin thinks about buying the Alibi; Lip meets with a colonel to glean information for Ian about West Point; Jody asks Frank for Karen's hand in marriage.

Sunday, January 29th, 2012

4: A Beautiful Mess

Fiona deals with the consequences of sleeping with Craig when his angry wife shows up at the door; Debbie develops a stress-rash and Fiona wonders if she's putting too much responsibility on the kids; Sheila has made it all the way to the hair salon and Frank realizes his days in the Jackson household are numbered; no longer having sex with Karen, Lip tries to dig up dirt on Jody; Ian continues on the path to West Point; Carl house-sits with his friend, Little Hank; Ethel meets Malik, a boy on Kevin's youth basketball team.

Sunday, February 5th, 2012

5: Father's Day

Frank tries to claim Eddie's insurance benefits and pension, despite being a prime suspect in his death; Fiona attends a ritzy wedding with Richard and lies about her background; Lip is devastated by Karen's rejection; Carl rents Frank's room to a hooker.

Sunday, February 12th, 2012

6: Can I Have a Mother

Grammy Gallagher shows up on a medical furlough and tries to track down a former meth lab protege that owes her money; Sheila plans Karen's wedding reception; Fiona double dates with Steve and his Brazilian girlfriend, and discovers that Steve is married; Ethel reacts to Clyde's death; Frank discovers the identity of Eddie's insurance beneficiary.

Sunday, February 19th, 2012

7: A Bottle of Jean Nate

Lip tries to get back in Karen's good graces by crafting a prenuptial agreement for her and Jody, while Ian continues to give Lip the silent treatment; Frank wants to kick Grammy out but Fiona resists until the basement meth lab explodes; Fiona is invited on a boat trip but doesn't realize Steve and his girlfriend are also attending.

Sunday, March 4th, 2012

8: Parenthood

With Grammy near death, Frank exits the house but walks in on Ian and Mickey locked in passion at the Kash and Grab; when Lip drops out of school, Fiona proposes a deal where they both earn their diplomas, but Lip acts out and gets himself expelled when he realizes that Karen plans to sell their baby to the highest bidder.

Sunday, March 11th, 2012

9: Hurricane Monica

Monica returns to party and plot scams with Frank, but the rest of the family suspects she hasn't returned to stay; Fiona reconsiders her decision to kick Lip out of the house; Grammy's death affects everyone differently, and leaves Frank determined to make sure he gets every last penny his mother left behind; Sheila and Jody think Eddie's ghost is haunting the house.

Sunday, March 18th, 2012

10: A Great Cause

Fiona starts to plan for her future now that Monica is back but her reprieve may be short-lived as Monica falls apart, spends the squirrel fund and gets arrested; Steve conspires to reunite Estefania with her true love so that he can be with Fiona; Lip and Ian learn the true identity of Mandy's baby; Sheila takes in a homeless crack addict.

Sunday, March 25th, 2012

11: Just Like the Pilgrims Intended

It's a typical Gallagher nontraditional Thanksgiving that includes a suicide attempt by Monica, Carl shooting a bald eagle, and Karen going into labor; Steve agrees to allow Estefania's boyfriend to steal his identity; Ian sleeps with a businessman named Ned; Frank tries to get his share of his mother's money from his brother Clayton.

Sunday, April 1st, 2012

12: Fiona Interrupted

A lonely Frank schemes to break Monica out of the psychiatric facility. Jimmy earns his way back into Fiona's good graces and she asks to meet his family while Ian runs into Ned again.
Season 3
Sunday, January 13th, 2013

1: El Gran Cañon

Fiona struggles to accept the new Jimmy; Frank wakes up in a place completely foreign to him.

Sunday, January 20th, 2013

2: The American Dream

Fiona is stressed about the money she used for her club night; Frank makes his way home.

Sunday, January 27th, 2013

3: May I Trim Your Hedges?

Frank tells Carl he has cancer to scam a charity foundation; Lip hunts down pedophiles in the neighborhood.

Sunday, February 10th, 2013

4: The Helpful Gallaghers

Carl says his goodbyes; Frank is on babysitting duty; Sheila wants to introduce Jody to toy time.

Sunday, February 17th, 2013

5: The Sins of My Caretaker

The city needs to work on the sewer main and Frank must find Aunt Ginger's bones in the yard before they dig.

Sunday, February 24th, 2013

6: Cascading Failures

Fiona is desperate to get the children back after the Department of Family Services hauls them away.

Sunday, March 3rd, 2013

7: A Long Way from Home

Frank and Fiona go to extreme lengths in court to claim custody of the kids.

Sunday, March 10th, 2013

8: Where There's a Will

The family gathers for the real Aunt Ginger's fake funeral.

Sunday, March 17th, 2013

9: Frank the Plumber

Fiona starts a new office job but has a hard time fitting in with the corporate culture. In an attempt to get medical coverage, Frank inadvertently becomes involved in the gay rights movement where he meets Abraham Paige, a powerful activist.

Sunday, March 24th, 2013

10: Civil Wrongs

Fiona's job has brought structure ito her life, but when Jimmy drops a bomb on her things fall apart. Frank is happy with his newfound celebrity as the face of the gay rights movement.

Sunday, March 31st, 2013

11: Order Room Service

Fiona takes the kids on a camping trip. Essentially homeless, Frank seeks out Carl who sneaks him into the Gallagher van for the night.

Sunday, April 7th, 2013

12: Survival of the Fittest

Fiona and the family prepare a surprise high school,graduation party for Lip. Frank wins a bet and uses the winnings to take Lip out for lobster and some quality father/son time.
Season 4
Sunday, January 12th, 2014

1: Simple Pleasures

Frank returns, disrupting life; Lip attends college; Ian is missing; Fiona tries to connect with Debbie and Carl.

Sunday, January 19th, 2014

2: My Oldest Daughter

Fiona enjoys living above the poverty line; the company car is damaged; Lip struggles in school.

Sunday, January 26th, 2014

3: Like Father, Like Daughter

Frank stalks his daughter, Sammi; Fiona and Mike get serious; Carl tries to hear money for Frank; Sheila has a successful date.

Sunday, February 2nd, 2014

4: Strangers on a Train

Fiona continues her affair with Robbie; Frank wants to construct an accident that will enable him to pay for his transplant.

Sunday, February 9th, 2014

5: There's the Rub

Fiona's bad decisions about Robbie come to a head; Frank and Sammi continue their quest for a cure; Lip is visited while at college.

Sunday, February 16th, 2014

6: Iron City

Fiona ends up in jail; the family waits for news about Liam; Frank wakes up in the emergency room.

Sunday, February 23rd, 2014

7: A Jailbird, Invalid, Martyr, Cutter, Retard, and Parasitic Twin

Fiona is released; Lip takes over guardianship duties, receiving unexpected assistance.

Sunday, March 9th, 2014

8: Hope Springs Paternal

To prepare for a visit from her probation officer, Fiona must remove all paraphernalia from the house; Ian is kicked out of Mickey's house.

Sunday, March 16th, 2014

9: The Legend of Bonnie and Carl

Carl connects with a girl in detention; Lip and Amanda grow closer; Sheila returns with big plans; Fiona searches for a job; Mickey spends time with Ian.

Sunday, March 23rd, 2014

10: Liver, I Hardly Know Her

Fiona violates terms of her probation, sending the family into search party mode.

Sunday, March 30th, 2014

11: Emily

Fiona is taken to a correctional facility; Frank suffers post-operative delirium; Ian crashes Mickey's son's christening; Amanda's parents use bribery to keep Lip away from her; Debbie meets an older student.

Sunday, April 6th, 2014

12: Lazarus

Sheila fights for custody and clashes with Sammi; Lip catches up on bills; Fiona is released; Frank begins to feel like himself.
Season 5
Sunday, January 11th, 2015

1: Milk of the Gods

Fiona juggles her job and a crush. Lip heads back home.

Sunday, January 18th, 2015

2: I'm the Liver

Sheila gets an offer to buy her home. Plus, Fiona is off house arrest!

Sunday, January 25th, 2015

3: The Two Lisas

Frank enlists Carl to scare off the lesbians. Debbie throws a wild party.

Sunday, February 1st, 2015

4: A Night to Remem… Wait, What?

Frank retraces the path of an epic bender. Fiona and Gus head to city hall.

Sunday, February 8th, 2015

5: Rite of Passage

Fiona's plans to announce her marriage unravel. Mickey asks for Lip's help.

Sunday, February 15th, 2015

6: Crazy Love

Fiona is thrown into chaos by the return of Jimmy. Ian takes Mickey's baby.

Sunday, March 1st, 2015

7: Tell Me You Fucking Need Me

Ian begins to regain some of his senses - and finds himself under a mandatory hold at the psych ward. Meanwhile, Sammi is forced to take drastic measures to teach Frank a lesson. Plus, Fiona makes a decision regarding her potential romantic futures with Jimmy and/or Gus, Lip learns that his tuition is short twelve grand, Carl seizes an opportunity to make Chuckie his slave, and after V moves out, Svetlana moves in with Kev in exchange for the performance of some odd 'wifely duties.'

Sunday, March 8th, 2015

8: Uncle Carl

Fiona is confused by the status of her relationship when Gus announces he's leaving to go on tour. Meanwhile, Carl is asked by his boss to run drugs to Indiana; Frank sees a way to get revenge on Sammi by using Chuckie as the mule and having him busted; and Lip, still in need of tuition money, convinces Kev to come to the dorms and sell drugs. Plus, as Ian refuses to accept his bipolar diagnosis, Debbie is tasked with minding his new meds

Sunday, March 15th, 2015

9: Carl's First Sentencing

Frank has a check-up with his uptight doctor, Bianca, who's cracking up after getting a terminal cancer diagnosis. Discovering she hasn't truly 'lived,' he agrees to be her tour guide to the seedier side of life. Meanwhile, Fiona preps an uncooperative Carl for his sentencing hearing. Plus, Lip sleeps with a professor on the assumption he's only days away from being kicked out, Ian realizes it's time to get back on his meds and Kev finds himself enjoying college life as campus 'rapewalker.'

Sunday, March 22nd, 2015

10: South Side Rules

Frank is having a ball with Bianca, his new sick friend and formerly uptight doctor. But when Bianca thinks Frank might be developing feelings for her she kicks him to the curb. Frank, however, returns to put up a fight.

Sunday, March 29th, 2015

11: Drugs Actually

Frank grows concerned as Bianca's behavior becomes increasingly more erratic and dangerous - but he'll do just about anything to show her a great time.

Sunday, April 5th, 2015

12: Love Songs (in the Key of Gallagher)

Fiona reunites with Gus after he returns from his tour, but she struggles with the fact that her feelings for Sean have turned into love. In Costa Rica, Frank has love struggles of his own while he works to keep Bianca happy.
Season 6
Sunday, January 10th, 2016

1: I Only Miss Her When I'm Breathing

Frank's newfound appreciation freaks the Gallaghers out.

Sunday, January 17th, 2016

2: Abortion Rules

Debbie carries a bag of flour around - determined to prove Fiona wrong.

Sunday, January 24th, 2016

3: The F Word

Frank teaches Debbie how to work the system. Kev and Veronica visit Yanis.

Sunday, January 31st, 2016

4: Going Once, Going Twice

Fiona confronts Patrick. Ian makes a discovery at the firehouse.

Sunday, February 7th, 2016

5: Refugees

Frank helps Erica as Debbie ups her game. Lip tries to protect Helene.

Sunday, February 14th, 2016

6: NSFW

Ian and Caleb get serious. Lip appears before a disciplinary committee.

Sunday, February 21st, 2016

7: Pimp's Paradise

Carl struggles with Nick's absence, continuing to put up false hood bravado. He takes over the Gallagher home, remaking it as his "crib" and inviting his friends over to party and make music. Frank and Queenie rule the house - and Debbie returns when she's let go by Erica and Tyler.

Sunday, March 6th, 2016

8: Be a Good Boy. Come for Grandma.

Fiona, now living with Sean, attempts to get his son, Will, to like her. He starts to come around, but when Will snags one of Carl's guns at the Gallagher house, Sean catches him and is furious with Fiona, worried he'll lose custody.

Sunday, March 13th, 2016

9: A Yurt of One's Own

Fiona tries to make amends with Sean, who isn't giving her the time of day. Meanwhile, Debbie and Queenie travel to Queenie's rural commune along with Frank who is trying to escape G-Dogg who's after him for stealing his drugs.

Sunday, March 20th, 2016

10: Paradise Lost

Sean officially moves into the Gallagher house; Fiona plans a traditional wedding; Kev tries to find a way around V and Svetlana's pending green card marriage.

Sunday, March 27th, 2016

11: Sleep No More

Frank offers to pay for Fiona's wedding reception and then goes scamming around town to raise the money. Meanwhile, Sean fears that Frank will end up hurting Fiona and confronts him on it. Their difference of opinion quickly descends into a brawl.

Sunday, April 3rd, 2016

12: Familia Supra Gallegorious Omnia!

During Fiona's wedding Debbie shows up at the church with Franny, and Frank arrives uninvited and high, and reveals that Sean is still a practicing junkie. Meanwhile, Ian brings Caleb to meet the family; and Sean tries to do everything he can to keep his son in his life.
Season 7
Sunday, October 2nd, 2016

1: Hiraeth

Frank wakes up after a month-long coma to find no one missed him. Worried she isn't a good mother, Debbie takes a criminal approach to making sure Franny grows up wealthy. Meanwhile, Lip successfully completes rehab and is determined to stay "sober;" Carl looks into surgery after learning he's the only uncircumcised brother; and Ian gets a bad feeling about Caleb's friend Denise.

Sunday, October 9th, 2016

2: Swipe, Fuck, Leave

Ready to disown his family, Frank takes Liam under wing and starts a new life barricaded on the top floor of the Gallagher home. Fiona, meanwhile, adopts a new, relaxed attitude and starts running Patsy's Pies on her own terms. Debbie gets into trouble in the stroller business; Ian tries out heterosexuality; and Carl finds himself forced into abstinence.

Sunday, October 16th, 2016

3: Home Sweet Homeless Shelter

Kevin, Veronica and Svetlana start a topless maid service. At the shelter, meanwhile, Frank makes new friends to replace his old family - leading them to a for-sale house converted into the Gallagher Home for the Homeless. Plus, Debbie's new lifestyle comes to an abrupt end; Carl gets a syphilis scare; Ian struggles with a breakup; and with Fiona on the run to clean up after her siblings, business at Patsy's hits the skids.

Sunday, October 23rd, 2016

4: I Am a Storm

Frank worries that he and his new family will lose their Home for the Homeless shelter, so he plans a little goodwill for the neighborhood. Meanwhile, Fiona drums up business by throwing a speakeasy party at Patsy's Pies.

Sunday, October 30th, 2016

5: Own Your Shit

Frank learns that a billionaire philanthropist has bought the homeless shelter and he and his clan can stay. Meanwhile, Fiona gets smart financial advice from a Tinder hookup as Ian struggles with his feelings for Trevor.

Sunday, November 6th, 2016

6: The Defenestration of Frank

Fiona sees opportunity in a laundromat for sale and decides to invest. Frank revels in the good fortune of his scam, but the troops catch a whiff of foul play. Meanwhile, Kev and V discover a shocking secret about Svetlana's father.

Sunday, November 13th, 2016

7: You'll Never Ever Get a Chicken in Your Whole Entire Life

Fiona learns that owning a laundromat is costlier than expected. Frank helps Liam get into a plush new school after his old one is permanently shut down. Meanwhile, Debbie cleans up her act and grows closer to Neil.

Sunday, November 20th, 2016

8: You Sold Me the Laundromat, Remember?

Fiona takes a DIY approach to renovating the laundromat. Lip agrees to go before the school board in hopes of getting reinstated. Meanwhile, Kev's trust in Svetlana wanes even further when the titty van goes missing.

Sunday, November 27th, 2016

9: Ouroboros

Monica is back! And her first task is to help Debbie get back Franny. Meanwhile, Frank tries to avoid her, Ian has his first fight with Trevor, Lip tries to mask his relapsing alcoholism and Fiona's laundromat gets a bad review.

Sunday, December 4th, 2016

10: Ride or Die

Fiona, facing mounting issues, contemplates Margo's offer to buy the laundromat. Meanwhile, Ian tries to deal with the fact that Mickey might be out of prison and Kev and V take matters into their own hands after Svetlana's betrayal.

Sunday, December 11th, 2016

11: Happily Ever After

Frank and Monica have an interesting proposal for the kids. Lip buckles under pressure from Debbie to get his sobriety under control. Meanwhile, Fiona sees a business opportunity as Kev and V attempt to start a new chapter.

Sunday, December 18th, 2016

12: Requiem for a Slut

The Gallaghers grapple with the loss of one of their own. As Lip takes steps to improve his future, Debbie, Carl and Liam get roped into Frank's new scheme. Meanwhile, Kev and V get their revenge on Svetlana.
Season 8
Sunday, November 5th, 2017

1: We Become What We... Frank!

The Gallaghers find themselves with money to burn as Carl sells their inheritance from Monica. Fiona swears off random hookups to focus on her new apartment building. Lip deals with the sacrifice that comes with sobriety. Frank emerges out of a meth-induced haze to make amends for decades of depravity.

Sunday, November 12th, 2017

2: Where's My Meth?

Frank re-lives his 20s and joins the workforce for the first time! Fiona grapples with evicting someone from her building. Lip works out a plan to sabotage Charlie's chances with Sierra. Ian and Carl make a troubling discovery about Monica. Kev says his goodbyes as he prepares to go under the knife.

Sunday, November 19th, 2017

3: God Bless Her Rotting Soul

A violent meth dealer threatens the Gallaghers, forcing Ian, Carl, Lip and Debbie to find a way to pay him off without involving Fiona. Fiona battles it out with a vindictive tenant. Lip cares for a down-and-out Professor Youens. Frank - miraculously - attains something resembling sainthood.

Sunday, November 26th, 2017

4: Fuck Paying It Forward

A blast from the past shakes up Fiona's view of her life. Frank gets involved with Liam's school and becomes the most popular dad in the PTA. Lip learns getting laid is harder than anticipated when sober. Ian crosses a boundary with a kid from the youth center. Kev and V take a trip to meet his birth family.

Sunday, December 3rd, 2017

5: The (Mis)Education of Liam Fergus Beircheart Gallagher

As Fiona tries to raise the profile of the neighborhood, Ian helps Trevor to raise money for a new youth shelter. Meanwhile, Carl loses his scholarship and gets creative with securing the tuition, Lip stands up to a friend and gets hurt and Frank teaches the parents at Liam's school all about the working class.

Sunday, December 10th, 2017

6: Icarus Fell and Rusty Ate Him

Fiona is forced to reflect on her own life after a lonely tenant dies and the duty of cleaning out the apartment falls upon her. Meanwhile, Debbie has a pregnancy scare and winds up in a compromising position, Lip enlists Carl's help to search for his sponsor and Frank enjoys having his first-ever credit card.

Sunday, December 17th, 2017

7: Occupy Fiona

Ian tests Fiona's patience and resolve by bringing a messy "Occupy Fiona" movement right to her front door. Lip struggles to get Professor Youens to court for his DUI trial. Meanwhile, a now unemployed Frank goes on a job hunt and Carl gets a feisty new rehab client with a plan to help him get the rest of his tuition.

Sunday, December 31st, 2017

8: Frank's Northern Southern Express

Frank starts a booming import-export business. Fiona considers moving into her own place after Ford shows her a side of Chicago she's never seen. Meanwhile, Lip interviews new sponsors, Ian confronts a pastor trying to "pray the gay away" and Debbie deals with being unemployed while looking for a way to afford school and raise Franny.

Sunday, January 7th, 2018

9: The Fugees

Frank's business takes a turn. Fiona tries to fit in with Ford's friends.

Sunday, January 14th, 2018

10: Church of Gay Jesus

Ian's fame may be more than he can handle but Frank finds a way to cash in. Meanwhile, Fiona struggles with her conscience over a worker who fell off her roof; and Lip comes to a realization about his relationship with Youens.

Sunday, January 21st, 2018

11: A Gallagher Pedicure

Fiona's homeless tenants barricade themselves in her apartment; Lip takes in Sierra and Lucas; Ian provides sanctuary to a runaway teen; Frank considers retirement.

Sunday, January 28th, 2018

12: Sleepwalking

Fiona taps into her roots to get the homeless family out of her apartment; Ian hides from the authorities; Lip makes a difficult decision; Carl wants to return to school; Frank wants to take advantage of Liam's friend.
Season 9
Sunday, September 9th, 2018

1: Are You There Shim? It's Me, Ian

Most of the parents of The Hopkins Academy PTA test positive for STDs and is revealed that Frank had extramarital affairs with all infected females. Ian makes friends in jail, and continues his Gay Jesus antics inside. Debbie fights for equal pay at work after finding out she was being paid less. Lip juggles taking care of Xan. Carl has to prove himself at military school, while Kassidi is waiting for him outside the school.

Sunday, September 16th, 2018

2: Mo White for President

Fiona makes a play for a risky investment opportunity, ignoring Ford's advice. Frank discovers the financial incentives of local politics. Carl bolsters his West Point application in unexpected ways. Debbie struggles to find allies in her battle against sexual harassment. Ian is overwhelmed by the growth of the Gay Jesus movement. Kev and V try to find the perfect preschool for the twins.

Sunday, September 23rd, 2018

3: Weirdo Gallagher Vortex

Frank faces obstacles in his new role as a campaign manager. Fiona prepares to close her real estate deal. Carl enlists V to help him get a West Point recommendation from a congressman. Xan's medical emergency puts Lip in a compromising position. Debbie gets closer with her partner in crime. Ian embarks on a spiritual journey.

Sunday, September 30th, 2018

4: Do Right, Vote White!

Election day puts Frank and Fiona in a head to head battle as they each try to round up votes for their candidates. Lip has to make an important choice about Xan's future. Debbie gets in over her head with Alex. Carl's killer instinct is put to the test. With his trial looming, Ian struggles to decide how to plead. 100th episode!

Sunday, October 7th, 2018

5: Black-Haired Ginger

Frank's new liver medication comes with tragic side effects. Ian tries to get away from Fiona's hovering. Lip has to keep himself occupied during a day of temptation. Carl makes a connection at a West Point mixer. Debbie tries to repair things with Alex.

Sunday, October 14th, 2018

6: Face It, You're Gorgeous

Frank employs Liam to help him chase down a romantic connection. Lip spends the day wrangling an alcoholic actress who hired him to be her sober companion. Fiona struggles to keep up with the demands of her new investment as Ford pushes her to get serious about their relationship. Kev and V run into trouble at the twins' preschool when show and tell goes awry.

Sunday, October 21st, 2018

7: Down Like The Titanic

Debbie finds Fiona at a low point and helps her pick up the pieces as Fiona continues to face pressure from Max Whitford on her investment hubris. Tami stumbles back into Lip's life. Frank enjoys the honeymoon period of his relationship with Ingrid, but reality interferes soon enough. Kev and V disagree about the future of their family.

Sunday, January 20th, 2019

8: The Apple Doesn't Fall Far from the Alibi

Fiona's downward spiral continues and Debbie steps in to pick up the slack at the Gallagher house. Ingrid ropes Frank into fulfilling her lifelong dream. Tami shows Lip a different version of adulthood.

Sunday, January 27th, 2019

9: Boooooooooooone!

Frank searches for ways to finance Ingrid's vision for their future together. Fiona's anger issues cause problems at Patsy's. Lip is forced to confront his real feelings for Tami. Kelly's father attempts to get in the middle of her relationship with Carl. Kev and V realize they are in over their heads with their latest fostering endeavor.

Sunday, February 10th, 2019

10: Los Diablos!

Frank meets his match in a fellow participant in the Hobo Loco competition. Fiona has a dark encounter at Patsy's that scares her into cleaning up her act. Debbie throws herself into home improvements as she gets closer with Kelly. Carl gets a job that is more dangerous than it looks. Lip sees another side of Tami when they spend the day together.

Sunday, February 17th, 2019

11: The Hobo Games

The finals of the Hobo Games have arrived, and Frank faces off against his friend and greatest opponent while Ingrid grows anxious about his commitment to their future family. Lip prepares to officially adopt Xan, but his plans collide with Fiona's partying. Debbie starts developing feelings for someone surprising, and Carl excels at the shrimp shack.

Sunday, February 24th, 2019

12: You'll Know the Bottom When You Hit It

When a blackout hits the South Side, Kevin and Veronica come up with a plan to bring the neighborhood together. Carl grows suspicious of Debbie's attempts to get closer with Kelly. Fiona receives guidance from an unexpected person and Lip has to deal with the fallout from Xan's DCFS visit.

Sunday, March 3rd, 2019

13: Lost

Frank's injury gets in the way of everyone's plans as Fiona attempts to get her life back on track and Lip grows frustrated with his relationship with Tami. Carl gets some bad news about his future, and Debbie finally makes a move on Kelly. Kevin and Veronica get in trouble at the twins' preschool.

Sunday, March 10th, 2019

14: Found

As the Gallaghers decide what to do with a bedridden Frank, Fiona has to make a decision about her future. Carl and Debbie share their heartbreak together. Lip has to deal with a distressed Tami.
Season 10
Sunday, November 10th, 2019

1: We Few, We Lucky Few, We Band of Gallaghers!

Frank milks his injury for all its worth as Debbie, now the self-elected leader of the Gallagher family, cooks up a scam of her own. Lip and Tami get a surprise. Carl returns home from military school and Liam faces an identity crisis.

Sunday, November 17th, 2019

2: Sleep Well My Prince for Tomorrow You Shall Be King

Feeling the pressure from Debbie, Frank sets out to make money to keep his place in the house, but Mikey has bigger plans for him. Lip is overwhelmed by the demands of a newborn, and Carl learns more about his mysterious new coworker at Captain Bob's. Ian and Mickey struggle to keep the romance alive in prison.

Sunday, November 24th, 2019

3: Which America?

Liam gets to know his newfound family members as Frank revels in his new position in the Gallagher house. Lip looks for support as the pressures of fatherhood take their toll. Ian and Mickey make a decision about their future, and Carl tries to woo Anne despite Lori's efforts to get in his way.

Sunday, December 1st, 2019

4: A Little Gallagher Goes a Long Way

Frank and Mikey set off on a day of adventure around the city in pursuit of Mikey's dreams. Debbie discovers a new way to make money in the midst of a strike as Lip leans on his new friend for parenting advice. Carl gets more than he bargained for when he offers to help Anne. Liam grows suspicious of his seemingly perfect mentor.

Sunday, December 8th, 2019

5: Sparky

Frank hatches the idea for a new scheme when an unexpected visitor shows up at the Gallagher house. With Tami back in the house, Lip struggles to give up control of Fred. Debbie's fight for child support escalates and Carl tries to juggle multiple romantic prospects. Ian returns home and is immediately thrown in with a corrupt parole officer.

Sunday, December 15th, 2019

6: Adios Gringos

Frank and Liam get wined and dined by potential baby buyers. Carl comes up with a strategy to protect Anne's family business, and Ian gets on Paula's bad side. Backed into a corner, Debbie fights to protect Franny from Pepa. A figure from Kev's past makes him reconsider his childhood.

Sunday, December 22nd, 2019

7: Citizen Carl

Carl embraces his civic duty while Debbie searches for her next payday. Frank meets the woman of his dreams, and Ian and Mickey get roped into a dangerous scam for Paula. When tragedy strikes at the Alibi, Kev and V go undercover to find new customers.

Sunday, December 29th, 2019

8: Debbie Might Be a Prostitute

Debbie weighs the pros and cons of a new career path. Frank uncovers the truth about Faye's living situation. A miscommunication between Ian and Mickey has disastrous consequences and Lip and Tami disagree over who should be taking care of Fred.

Sunday, January 5th, 2020

9: O Captain, My Captain

Frank goes back in time to uncover his connection to Faye, as Debbie's day with Claudia's daughter goes awry. Carl takes extreme measures to toughen up his new group of cadets. Ian struggles to connect with Mickey after their blowup.

Sunday, January 12th, 2020

10: Now Leaving Illinois

An incident in the Tamietti family presents Lip and Tami with a new opportunity. Faye's betrayal lands Frank in front of a judge. Mickey's antics drive Ian to online dating. Carl makes an unexpected discovery at his new job.

Sunday, January 19th, 2020

11: Location, Location, Location

Frank finds a cushy place to make his new home. Lip gets cold feet when Tami moves forward with a plan for their future. Ian sees a new side of Mickey, and Debbie's love triangle reaches a breaking point.

Sunday, January 26th, 2020

12: "Gallavich!"

Liam out-Gallaghers Frank, Lip works to convince Tami to stay in Chicago with their baby, Debbie turns over a new romantic leaf and Kev's new business takes off, but V wonders where the money is going.
Season 11
Sunday, December 6th, 2020

1: This Is Chicago!

The Gallaghers adjust to life during the pandemic: Frank fears the loss of the South Side to gentrification, while bar closures force Kev and V to get creative at the Alibi. Sleep-deprived Lip and Tami work to make their new house a home as Carl finishes his time at the police academy. Debbie becomes her own boss and deals with the repercussions of her statutory rape conviction of 17-year-old Julia. Ian and Mickey's honeymoon phase is over as they have very different ideas about what married life would be.

Sunday, December 13th, 2020

2: Go Home, Gentrifier!

It's Franny's birthday, and with Tami and Sandy's help, Debbie prepares to throw her the best princess party Franny never wanted. Ian is on the straight and narrow which forces Mickey to get a real job. Frank the weed connoisseur helps Kev and V with their struggling pot business. Lip's home renovations run him into some trouble with his new neighbors. Carl's first day on the force is not the vigilante fantasy he thought it would be. Liam profits from kids who find themselves in lunch debt due to a tyrannical lunch lady.

Sunday, December 20th, 2020

3: Frances Francis Franny Frank

In a rush to get out of the house, Debbie loses track of Franny and has to balance her search for Franny with her handy-woman jobs. Meanwhile, Frank and Franny have a day of weed runs and adventure. Ian and Mickey question who is the "man" in their relationship. A delighted Carl gets a new Training Officer who loves to kick ass. When Brad and Cami learn about their newborn baby's health complications, Lip and Tami step in to help. Kev's newfound money and lack of modesty prove to be trouble.

Sunday, January 10th, 2021

4: NIMBY

The Milkoviches move in next door and wreak havoc, leading Frank, Kev and Liam to plot how to get rid of them. Mickey embarks on a new security gig for Kev and V and drags Ian along against his will. V and Debbie turn into stage moms when Gemma and Franny compete in the Little Miss South Side beauty pageant. Lip gets a big surprise when he reluctantly agrees to go to brunch with Tami and her old high school music teacher. When Carl's training officer is overly aggressive, Carl is forced to choose between his job and his neighborhood.

Sunday, January 31st, 2021

5: Slaughter

Ian and Mickey get creative when the safety of their security gig comes into question. Dynamic duo Frank and Kev make a last-ditch effort to take down the Milkovich's. V canvasses to get black people to the polls but realizes there's barely any black people left on the Southside. Lip and Tami get surprising news about their house that forces them to look elsewhere. Debbie takes Franny to a comic book signing for her favorite wrestler. Carl and Leesie's differing approaches to policing come to a head.

Sunday, February 14th, 2021

6: Do Not Go Gentle into That Good... Eh, Screw It

A surprising twist of fate has left the Milkovich's vulnerable, forcing Ian and Mickey to step in to help. Frank's day takes some unexpected turns and Liam deals with inner turmoil after doing a bad thing. Debbie confronts Sandy on their relationship, while Carl enjoys the spoils of his day off. Lip and Brad seek revenge on the new BornFree owners, all the while Lip is forced to figure out a plan for the future. While Kev runs the bar, V is class parent at school - but elementary school looks a little different these days.

Sunday, March 7th, 2021

7: Two at a Biker Bar, One in the Lake

The Gallaghers disagree on the fate of their childhood home so a stranded Frank tries to get back to weigh in on the matter. Realizing that they have none, Ian and Mickey embark on a journey to find gay friends. Carl is upset after his night with Tish, and Debbie and Sandy have another visitor from Sandy's past. Lip and Brad get ready to sell stolen bikes while Kevin has to think fast when he's spotted riding a stolen chopper. Veronica hopes to pass the rent control bill with Liam's help, but receives some unexpected news.

Sunday, March 14th, 2021

8: Cancelled

Frank and Liam compete in a renaming contest of the Dennis Hastert Middle School. Debbie has a day of zero responsibilities, while Ian and Mickey take on all the responsibility for Terry. Veronica is depressed about her mom moving so Kevin tries to cheer her up, all while planning a special surprise. Carl is put on vice squad, which is all fun and games, until it's not. Lip has a close encounter with the law, which forces Lip and Tami to team up and sends Brad into a spiral.

Sunday, March 21st, 2021

9: Survivors

Frank wants to pull one last heist with the old gang. Debbie struggles with the idea of change and blames Lip, while Lip and Brad find out the new owners of BornFree are in the mob. Mickey and Ian learn a surprising truth about Terry's past, and Liam tries to find a new place to live. Veronica reluctantly helps her mom to Louisville, while Kevin is forced to watch Gemma and Amy while running the Alibi all on his own. Carl is put on the eviction unit and reunited with an old partner.

Sunday, March 28th, 2021

10: DNR

Lip has a million projects going on, and Frank is one of them. Liam is forced to watch Frank, so the two of them embark on a journey to take down Liam's classmate in an effort to get Liam into STEM school. Carl's disillusionment with the police forces comes to a head. Debbie embraces the next chapter of her life and hunts for a new place. Mickey and Ian toy with the idea of the West Side. Kev meets Veronica in Louisville in a last-ditch effort to convince Carol not to move.

Sunday, April 4th, 2021

11: The Fickle Lady Is Calling It Quits

Kev and V announce their big news. Lip has some promising leads on selling the house, forcing Debbie to reevaluate her future and her whole history of regrettable love interests. Ian and Mickey try to adjust to a vastly different life on the West Side. Carl's commitment to the force is challenged when he's reassigned to an unglamorous police unit. Liam reminds Frank of everything that makes Frank, Frank.

Sunday, April 11th, 2021

12: Father Frank, Full of Grace

Ian and Mickey shop for furniture for their new place and Kev and V look for a buyer for the Alibi. While Lip settles for a new job, Carl finally finds his calling in a new role on the police force. Debbie plunges into a treacherous world when she meets someone new. Frank comes to terms with his own mortality. Series finale.