update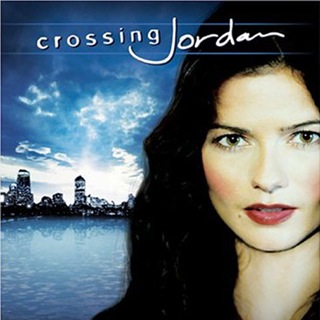 Season 0
Monday, October 3rd, 2005

1: Las Vegas: Season 3, Episode 3 Double Down, Triple Threat

Continuation of Crossing Jordan 5x02 Banned card counter Gabe 'Nice guy' Labrador claims he must win $2,000,000 or his kidnapped daughter will be killed, but the police believes he's pulling another stunt, like his staged death 8 years earlier. But Ed and Monica Mancuso give him the benefit of the doubt, so the boys follow the cash. Big winner Ben Carlson demands that Delaney takes his $600,000 winnings back to make a point that he disapproves of gambling in principal, but his other, abusive personality Ted Waters demands the cash; a third one, hedonist Carlos, is in control. Boston PD detective Woody Hoyt explains to Sam Marquez in intricate detail his day, how they landed in bed.
Season 1
Monday, September 24th, 2001

1: Pilot

Meet Dr. Jordan Cavanaugh of the Boston Medical Examiner's office. With a reputation of going way beyond the call of duty, she finds her first case a little close to home.

Monday, October 1st, 2001

2: The Dawn of a New Day

Two seemingly unconnected men turn up dead, but there is more than meets the eye to this case. Elsewhere "Mr. Stinky" has Bug and Trey stumped at identifying him.

Monday, October 8th, 2001

3: The Ties That Bind

A woman's torso is found and linked back to the prison system. Jordan is assigned to find out who the victim is and who is responsible for her death.

Monday, October 15th, 2001

4: Born to Run

With what appears to be a cut and dry murder suicide, Jordan gets help from her colleagues to find the truth. Meanwhile, Dr. Macy faces the hard truth about his daughter on her birthday.

Monday, October 22nd, 2001

5: You Can't Go Home Again

When the body of a firefighter is found Jordan is called to the scene. What she discovers will shock her and set her on a mission.

Monday, October 29th, 2001

6: Believers

Facts are scarce when a Senator's daughter is found stabbed in the park. Jordan must cut though the political red tap to find the answers. Back at the morgue Bug and Nigel face some hard choices.

Monday, November 12th, 2001

7: Sight Unseen

Two school children are kidnapped and one of them turns up dead. Jordan must race against the clock to try and find the other child before time runs out.

Monday, November 19th, 2001

8: Digger (1)

In this two part episode women are turning up…buried alive. Jordan teams up with a FBI Agent to try to solve this case. What Jordan does not know is that she matched the profile the killer likes.

Monday, November 26th, 2001

9: Digger (2)

Jordan buries herself into the case and winds up putting her life in danger. Elsewhere Nigel and Lily plan some nuptials?

Monday, December 10th, 2001

10: Blue Christmas

When a cop killer dies in police custody, Dr. Macy orders a coroner's inquest to get answers. Elsewhere, Trey wonders what all Nigel's invite to the mountains will involve, and Dr. Macy is upset for having Christmas Eve's dinner with his ex-wife's boyfriend.

Monday, January 7th, 2002

11: Wrong Place, Wrong Time

With a botched robbery victims are many and answers are few. Jordan and Dr. Macy set out to prove maybe this was no ordinary bank robbery. Meanwhile Jordan finally has a house-warming party.

Monday, January 14th, 2002

12: Blood Relatives

A mother and her two young sons turn up murdered, with the only suspect being the husband. This case will do more than test Jordan's skills are a pathologist, but also test her mentally as some memories come flooding back.

Monday, January 21st, 2002

13: Miracles & Wonders

Elvis has entered the building? Dr. Macy attempts to save a deer at his daughters' request. And Jordan ponders the existence of a higher power.

Monday, January 28th, 2002

14: Four Fathers

With the morgue pinching pennies the staff wonders who will be "pink slipped". Elsewhere Jordan works a case involving the son of an old family… friend, while Max struggles to get licquor suppliers to his new bar. Trey's father comes to visit, much to Trey's annoyance.

Monday, February 4th, 2002

15: Acts of Mercy

What appear to be mercy killings are turning up one after another in Boston. Both Dr. Macy and Jordan are both tracking a doctor with a deadly needle. Bug and Nigel audition for a network.

Monday, February 25th, 2002

16: Lost and Found

Jordan and Detective Winslow find a young father murdered in an alley, they race to find the baby. Dr. Macy must find out why a student died, as well as help Abby deal with the loss.

Monday, March 4th, 2002

17: Crime & Punishment

A housewife from the suburbs is found dead, and linked to Sado-masochism which leads Jordan to an internet site. Elsewhere Bug sees the shrink to talk about the case of an 8-year-old boy.

Monday, March 18th, 2002

18: With Honor

One of America's finest abandons her post in Afghanistan and is later found dead in Boston. Jordan is paired with an investigator from the Marines, to investigate the case. Elsewhere Dr. Macy is in the middle of a turn war…between pimps.

Monday, April 8th, 2002

19: For Harry, with Love and Squalor

With gangsters on his tail, Dr. Macy's father makes a surprise visit to Boston. Elsewhere Jordan meets a stranger in her dad's bar. What repercussions will this latest fling have?

Monday, April 15th, 2002

20: The Gift of Life

In this episode we go back to 1995 when Jordan wonders if being a heart surgeon is the right of courier for her. But after a patient dies on the table because of Dr. McCaffrey's negligence Jordan realizes that the truth is always best to tell even if it hurts somebody. We also see how Jordan met Garrett and the importance of honesty.

Monday, April 29th, 2002

21: Someone to Count On

When the mother of a teenage girl is found dead the daughter becomes the prime suspect. Jordan is convinced of the girls' innocence and seeks advice from an unlikely source to save the girl from prison.

Monday, May 6th, 2002

22: Secrets & Lies (1)

Jordan is called to a local psychiatric hospital to investigate a suicide. While there and unknown source provides her with a clue to her mother's murder.

Monday, May 13th, 2002

23: Secrets & Lies (2)

With Jordan still at the psychiatric hospital she agrees to look into a triple homicide. Typical Jordan gets herself in over her head and Woody is there to lend a helping hand…again.
Season 2
Tuesday, September 23rd, 2003

1: There's No Place Like Home

Special 90 Minute Episode Jordan and Woody are 3000 miles from Boston on the trail of the man that may hold the answer to Jordan's questions about her mothers' death. Dr. Macy is struggling with the disappearance of Jordan and trying to solve a case of his own.

Tuesday, September 30th, 2003

2: Bombs Away

When the wife of a former ATF agent is found dead the husband's grief is overwhelming. He will take drastic measures and put everyone in the morgue in danger… will they defuse the situation before it is too late?

Tuesday, October 7th, 2003

3: The Truth is Out There

Jordan and Nigel are making a trip to the local Total-Mart and end up with a dead door greeter. The case takes an unusual turn when someone tries to steal the body.

Tuesday, October 14th, 2003

4: Payback

After a high class party girl dies in custody, Woody will face possible charges. Jordan must step up to defend him and try to help save his career. Elsewhere Lily is trying to help a little boy.

Tuesday, October 21st, 2003

5: As if by Fate

Jordan tries her hand at dating and is later called to the scene of her would-be suitor's apparent suicide. A near death experience leaves Nigel asking lots of questions. Dr. Macy sets out to help validate a recently departed jazz legend's personal image.

Tuesday, October 28th, 2003

6: One Twelve

Jordan and the team are sent to lead the recovery effort at the site of an explosion. Amongst the rubble is a lone survivor and Jordan must keep him talking till help can get to him. The grim task of identifying the victims falls on Dr. Macy.

Tuesday, November 4th, 2003

7: Scared Straight

When the lover of a controversial lesbian talk show host is found dead, Jordan and Woody lead the investigation. Garret and Lily go head to head when a cancer patient dies.

Tuesday, November 11th, 2003

8: Don't Look Back

Jordan and Woody are off to California to investigate the case of a Hollywood starlet found dead inside a truck in Boston. Elsewhere both Dr. Macy and Lily get visits at the morgue.

Tuesday, November 18th, 2003

9: Prisoner Exchange

Not willing to breach confidentiality Lily makes a sacrifice to keep a late night confession secret. Elsewhere Dr. Macy and D.A. Walcott are forced to work together to put a sexual predator behind bars where he belongs.

Tuesday, November 25th, 2003

10: Ockham's Razor

When the wife of Dr. Macy's nemesis is found dead, he pushes forward for the truth. A photo lab is going out of business and ends up calling the Cavanaughs. What comes to light will push Max to face a truth he has tried to hide.

Tuesday, December 2nd, 2003

11: Family Ties

A woman is shot in an apparent car jacking; Jordan and Elaine make an unlikely team investigating this one. When a baby is found clinging to life under the mother, her husband claims the child is not his.

Tuesday, December 9th, 2003

12: Perfect Storm

Boston is at the mercy of a blizzard and the morgue staff at the mercy of an unknown toxin. With bodies piling up, and the lights out, the race is on stop this invisible killer before too many more die.

Tuesday, December 16th, 2003

13: Strangled

The morgue staff gathers to attempt to try and solve a case from 1964. Each of the staff members assumes a role in the case, with Max leading the way. Will they be able to find a killer from so long ago?

Tuesday, December 23rd, 2003

14: Wild Card

A witness for an up coming case is found murdered. Jordan is sure there is a dirty cop involved in the permanent silencing of this witness. Meanwhile Dr. Macy and Dr. Winslow head an investigation of their own.

Tuesday, December 30th, 2003

15: John Doe

When a John Doe comes into the morgue, Bug makes it a mission of his to find this man's identity. Dr. Macy sets out to try to prove murder or suicide when a cop turns up dead.

Tuesday, January 6th, 2004

16: Conspiracy

A mysterious death captures Jordan's attention. Meanwhile, Dr. Macy revisits his past with a current case involving a former friend.

Tuesday, January 13th, 2004

17: Cruel and Unusual

A local woman dies and forces Jordan to come face to face with an ex-lover. Dr. Macy and D.A. Walcott make a trip to investigate if an execution was cruel and unusual. Lily makes a decision about her body.

Tuesday, January 20th, 2004

18: Fire and Ice

A methamphetamine lab explodes and takes the life of a young girl. Jordan tries to help the grieving mother and manages to tick off the D.A. Elsewhere, Lily and Bug work a case together.

Tuesday, January 27th, 2004

19: Dead Wives' Club

A woman is kidnapped and, thirteen years later, her body washes up in Boston. Jordan is convinced the killer is the husband but the evidence does not support her theory. Meanwhile, Dr. Winslow has to identify a body at the morgue.

Tuesday, February 3rd, 2004

20: Sunset Division

Woody decides to take some time off and goes home to Wisconsin, and while there the Sheriff, his mentor, is killed. The trail leads him to Los Angeles where he crosses paths with a special LAPD unit.

Tuesday, February 10th, 2004

21: Pandora's Trunk (1)

Three people are found dead and seem to have no connection to each other. Woody takes on the task of solving the triple homicide. Meanwhile, Jordan is back on the trail of her mother's killer when some new evidence surfaces.

Tuesday, February 17th, 2004

22: Pandora's Trunk (2)

With the secrets the car held for years out in the open, Jordan still has questions. Dr. Macy makes a hard decision regarding Jordan and Woody has a case to solve.
Season 3
Sunday, March 7th, 2004

1: Devil May Care

A teenager's obsession with forensic science will cost two men their lives and put Dr. Macy's skills to the test. Meanwhile Jordan thinks she might have heard a murder… but where is the body?

Friday, March 12th, 2004

2: Slam Dunk

Jordan is called for jury duty in the case of an alleged cop killer. With the D.A. pushing for quick results and Jordan examining the evidence, tension mounts. Only one woman can be correct… which lands Dr. Macy in the middle.

Sunday, March 14th, 2004

3: 'Til Death Do Us Part

A woman is beaten to death and her husband is the prime suspect. Evidence surfaces she was having an affair and Jordan must turn to an old friend for some secret answers. Meanwhile, Dr. Macy has a potential black widow on his hands.

Friday, March 19th, 2004

4: Is That Plutonium in Your Pocket, or Are You Just Happy to See Me?

It is the first day at the office for new resident Devan Maguire. With nothing to do she takes it upon herself to notify next of kin of a man found dead. When traces of a highly volatile chemical are found on the dead man, this case takes an even stranger turn.

Sunday, March 21st, 2004

5: Dead or Alive

When a picture shows up for Dr. Macy he travels to Mexico to prove the identity of a killer, while in Boston Woody works the case from a different angle. When the investigation turns up a witness she is not willing to talk… will Jordan get her to open up in time?

Sunday, March 28th, 2004

6: Second Chances

When the remains of a baby are found, proving the identity of the child will prove to be a difficult task. Elsewhere, a woman has fallen down some stairs… was it an accident or murder?

Sunday, April 4th, 2004

7: Missing Pieces

Ten months ago, a young girl was kidnapped; now her suspected kidnapper turns up dead. Where is the girl? To everyone's shock she turns up at the police department… but why?

Sunday, April 18th, 2004

8: Most Likely

A young high school athlete dies after a drug bust. Jordan and Devan are sent to investigate, but each have their own idea of what happened. Meanwhile Woody lands his own case that puts his life at risk.

Sunday, April 25th, 2004

9: All the News Fit to Print

Dr. Macy attempts to help a hit and run victim who later dies at a local hospital. He is then thrown into a wrongful death suit and must solve the case to protect his reputation. Elsewhere Woody and Bug are following their own case of a reporter found dead.

Sunday, May 9th, 2004

10: Revealed

The body of a writer is found with bite marks in the neck and drained of all blood. Meanwhile a decomposing body is found in the woods and a camera in the hand of the victim is the only clue.

Sunday, May 16th, 2004

11: He Said, She Said

A woman shots and kills her attacker, but Woody and Devan are convinced there is more to the story. Elsewhere a woman tries to convince Bug that an invasive autopsy is not needed for her husband… which sparks Bug's suspicions.

Sunday, May 23rd, 2004

12: Dead in the Water

A young woman has been missing for seven years; everyone is shocked when she washes up on shore after a storm. Elsewhere Dr. Macy and Bug take on the case of a surgeon who goes under the knife of another surgeon.

Sunday, June 6th, 2004

13: Oh, Brother Where Art Thou (3)

This episode picks up where Pandora's Trunk I & II left off. When Tom Malden is found dead in Jordan's apartment, she is a suspect. However Jordan was drugged and has no idea what has happened. When the truth comes out, no one is more shocked than Jordan.
Season 4
Sunday, September 26th, 2004

1: After Dark

A mysterious blackout blankets Boston, leaving Jordan and Bug trapped in a tunnel. Meanwhile Woody is late for a very important date… or is he?

Sunday, October 3rd, 2004

2: Out of Sight

A millionaire is found dead, and his neighbor quickly becomes a suspect. The only problem is he has not left his house in years. Elsewhere Macy and Lily have a show down with Homeland Security.

Sunday, October 10th, 2004

3: Intruded

After a night out with Woody, Jordan returns home and has an encounter with an intruder. In typical Jordan fashion she hides this information and Dr. Stiles gets involved. Will the combination of the intruder and Dr. Stiles prove too much for Jordan?

Sunday, October 17th, 2004

4: Deja Past

When Jordan is called to a spooky house from her past to investigate a death, she uncovers a murder. With the memories from her childhood Jordan faces the truth of the spooky house.

Sunday, October 24th, 2004

5: Justice Delayed

A black man was murdered 40 years ago in the deep South. The son asks for Jordan's help in finding the truth. With questions to answer Jordan faces difficulty from a community that is not interested in the truth.

Sunday, October 31st, 2004

6: Blue Moon

With the phases of the Blue Moon determining how a killer acts, Woody and Jordan must work quickly to stop him before another victim dies. Elsewhere Lily finds the softer side of Detective Seely.

Sunday, November 7th, 2004

7: What Happens in Vegas Dies in Boston (1)

When a jet from Las Vegas arrives with a dead man with three million dollars handcuffed to his wrist, Jordan and Woody have to eliminate the chaperones of murder. In a case that will lead Jordan and Woody to Las Vegas, not everything stays in Vegas. (Two of a Kind (2) aired on Las Vegas, season 2, episode 8.)

Sunday, November 14th, 2004

8: Fire from the Sky

Jordan receives a late night call from Devan asking her to cover the shift. A plane crash has occurred and the staff soon learns one of their own was on that flight.

Sunday, November 21st, 2004

9: Necessary Risks

When an up and coming fencing start allegedly commits suicide, tests soon indicate murder. Elsewhere Dr. Macy is called to a scene of an organ harvest. Time is of the essence in both cases to find the killers.

Sunday, January 2nd, 2005

10: A Stranger Among Us

When a gunman opens fire on a local diner the FBI knows it is related to a recently arrested drug lord. However Jordan and Dr. Macy are less than convinced. After some investigating they soon realize everything is not as it seems.

Sunday, January 9th, 2005

11: Murder in the Rue Morgue

When a lone gunman decides to commit murder inside the morgue, Jordan wonders if there is a connection to any of the recent admits. Where this case leads will cause Woody to dive deep into a world he does not know… to find the truth.

Sunday, January 30th, 2005

12: Family Affair

A young woman from a high class family is found dead in the woods, from an apparent accident. When evidence turns up that this is no accident, a movie will turn up a suspect. Elsewhere Jordan looks into the death of a young man where the evidence does not add up.

Sunday, February 13th, 2005

13: You Really Got Me

A guilty woman may be executed in Los Angeles for a crime Jordan helped put her away for. When evidence turns up in Boston that may exonerate her Jordan and Woody are off to California.

Sunday, March 13th, 2005

14: Gray Murders

When a passenger and a baggage handler die from an international flight, authorities are worried about an air borne pathogen. When Dr. Macy discovers it was a drug overdose Woody starts the search for a drug smuggler.

Sunday, March 20th, 2005

15: It Happened One Night

Jordan's father returns to help stop a vendetta… that he is all too familiar with. Meanwhile, Nigel and Bug are shooting for top honors, but a computer crash will leave them scrambling.

Sunday, March 27th, 2005

16: Skin and Bone

When a mass grave for the mob is found, the killer assaults Bug. Not long after the discovery Woody's brother shows up sparking some suspicion. Lily and Nigel stay at Bug's side waiting for him to wake up.

Sunday, April 10th, 2005

17: Locard's Exchange

When a convicted killer is set to be released from prison Woody, Dr. Macy and Jordan race the clock to turn up new evidence. Jordan must decide how far she will go for this case as she takes the stand for the prosecution.

Sunday, April 24th, 2005

18: Sanctuary

Jordan suspects foul play in the death of a man. When the wife of the dead man takes Jordan and others hostage Woody, Dr. Macy and the others race to solve the murder to save one of their own.

Sunday, May 1st, 2005

19: Embraceable You

When a pregnant nun is found dead, Jordan, Woody, and Nigel are thrown into this case of biblical proportions. Elsewhere, Dr. Macy is on the trail of a black widow. Will be prove her innocent or become her next victim?

Sunday, May 8th, 2005

20: Forget Me Not

Nigel is spending the evening with his new soul mate when her daughter ends up kidnapped. Nigel is left with questions that science cannot answer. A man thought to be dead awakens on the autopsy table… scaring Lily.

Sunday, May 15th, 2005

21: Jump Push Fall

Some new evidence comes to light in an old case that involves Dr. Macy. Jordan is placed in charge of the case that will either make or break Dr. Macy. Meanwhile, Woody is hot on the trail of a cop killer and finds himself looking down the barrel of a gun.
Season 5
Sunday, September 25th, 2005

1: There's No Place Like Home II

With a familiar killer in their midst, Slokum is forced to get help from an unlikely source. Will the morgue staff be able to stop this killer… again?

Sunday, October 2nd, 2005

2: Luck Be a Lady (1)

When a pair of bodies ends up in the Boston Morgue, one clue will lead to fabulous Las Vegas. With Woody in Vegas and Jordan and Boston temperatures rise on a couple of…couples. (Double Down, Triple Threat (2) aired on Las Vegas, season 3, episode 3.)

Sunday, October 9th, 2005

3: Under The Weather

Jordan's defiance of Dr. Macy ends up putting her own life in danger. With three boys missing and bodies turning up, Woody and Dr. Macy don't realize they are also searching for one of their own.

Sunday, October 16th, 2005

4: Judgement Day

Jordan works to expose the downfalls of the prison health care system, when an inmate turns up dead. Meanwhile Lily is put into a life or death situation…at a local court house.

Sunday, October 23rd, 2005

5: Enlightenment

With the murder of a young boy and his mother, Jordan will go undercover to find this killer. Elsewhere Lily and Bug have a hard decision to make over… bodily fluids.

Sunday, October 30th, 2005

6: Total Recall

When a suspect confesses to a murder, Woody thinks the hard work is done. The only problem is that this suspect has no recollection of committing the crime. With the help of the new psychologist Woody will learn all is not what it seems.

Sunday, November 27th, 2005

7: Road Kill

A copy cat killer starts to terrorize Boston, Woody and Jordan are left to break the case. When they have to turn to the original killer for answers, Jordan is less than comfortable when the killer starts to get personal.

Sunday, December 4th, 2005

8: A Man in Blue

With a cop killer on the loose, Woody is flooded with memories. It is left to Woody to find a killer… at any cost. Meanwhile, aliens spark Nigel's interests.

Sunday, December 11th, 2005

9: Death Goes On

With only traces of evidence Woody and Dr. Macy are looking to bring down a mob hit man. Elsewhere Jordan is called to the scene of an accident… with a missing body. This new case will lead to answers for an old case.

Sunday, January 8th, 2006

10: Loves Me Not

Jordan and Woody are called to the scene of a murder at a bed and breakfast. It isn't long before everyone is a suspect. When the road gets snowed in, things heat up between Jordan and Woody.

Sunday, January 15th, 2006

11: The Elephant in the Room

Dr. Macy's job may be at risk due to a DUI charge, the night before he is supposed to testify as a witness in a high profile case. Jordan and Woody wonder where their relationship will go next… if anywhere?

Sunday, January 22nd, 2006

12: Code of Ethics

Jordan and Woody investigate the death of two soldiers. One was killed in Iraq, the other has been killed in Boston. Dr. Macy confronts his daughter over her choice in boyfriends and a possible addiction to drugs. Jordan discovers a secret J.D. is keeping.

Sunday, January 29th, 2006

13: Dreamland

Macy is stunned when he discovers that a body from a gang related shooting is his daughter's boyfriend. When a gun from the crime scene returns with Abby's prints on it, the entire team focuses on finding the missing girl.

Sunday, March 12th, 2006

14: Death Toll

A bomb has detonated on a Boston train, leaving many victims dead or injured. A lot of the victims are school-aged children which triggers bad memories. What is worse is that there is another bomb… somewhere.

Sunday, March 19th, 2006

15: Blame Game

A brush fire rages and some firemen lose their lives. With some investigation the team finds some evidence that will post to a loose link in the chain of command. Macy tries to keep his daughter in rehab.

Sunday, March 26th, 2006

16: Someone to Watch Over Me

A father is murdered and his daughter becomes a target of an assassin, stirring some hard memories for Jordan. Elsewhere, a high profile family makes life hard for Dr. Macy when their son is killed in a tragic accident.

Sunday, April 9th, 2006

17: Save Me

Woody and Lu team up to find the killer of a young girl and the search will prove to be difficult with the possibility of the killer being mentally ill and living in a halfway house. Jordan has taken in Kayla, while the state tries to find a home for her.

Sunday, April 16th, 2006

18: Thin Ice

A pro baseball player is accused of rape. Nigel sets out to find the family of a fighter pilot who was been discovered… frozen. With the relationship of Woody and Lu growing, Jordan's jealousy grows.

Sunday, April 23rd, 2006

19: Mysterious Ways

A supposed miracle worker dies; Woody and Jordan work the case. Elsewhere while in the process of breaking and entering a man dies.

Sunday, April 30th, 2006

20: Mace vs. Scalpel

While attempting to return some personal effects Dr. Macy makes a startling discovery. Jordan and Lu butt heads over the morgue janitor and Lily prepares for the wedding.

Sunday, May 7th, 2006

21: Don't Leave Me This Way

When Jordan wakes up to find J.D. dead beside her, she has no memory of the events from the previous night. Accused or murder Jordan will turn to her friends to help piece everything together.
Season 6
Sunday, January 14th, 2007

1: Retribution

Following J.D.'s murder Jordan has traveled to the nation's capital to prove her innocence. She is tracking the news story that J.D. was working on in an effort to find out what happened the night he was murdered. Lu decides to bring in an independent medical examiner, to prove her case against Jordan. Dr. Macy travels to D.C. to find Jordan while the rest of the team work to prove her innocence.

Sunday, January 21st, 2007

2: Shattered

Lu and Jordan are working together on the suicide of a teen. A note left by the teen suggests that he had been molested. A woman has been hit by several cars on a freeway, Woody is investigating. Later an investigator pops in and starts digging around. Dr. Macy offers Jordan a word of advice; Lily gets some surprising news.

Sunday, January 28th, 2007

3: 33 Bullets

Police officers have shot an 8-year-old boy a staggering 33 times, which sends the city of Boston into a riot. Jordan and the rest of the team investigate the shooting, however one of their own could be lost.

Sunday, February 11th, 2007

4: Crazy Little Thing Called Love

Cross Over Episode with Las Vegas Danny and Delinda, from the show Las Vegas, are vacationing in Boston. It does not take long for their vacation to turn into a crime-solving trip while helping Jordan and Woody, track a killer. Elsewhere, Bug is working the case of a woman found in the Charles River…her watery grave since the 1980s. Also, a pregnant Lily returns to the morgue and identifies the baby's father.

Sunday, February 18th, 2007

5: Mr. Little and Mr. Big

William Ivers is still poking around the morgue, looking into the staff and how they handled things. Jordan and Lily are sent to recover a body, however when the body pulls a disappearing act things get complicated. Woody is investigating the death of a 16-year-old boy.

Sunday, February 25th, 2007

6: Night of the Living Dead

A shooting has occurred and three people are dead, including an alleged killer and his snake of a defense attorney. Much to one of the victims surprise, he has been declared dead by mistake and sent to the morgue for an autopsy. Unable to speak or move he can only watch as the doctors prepare to do his autopsy.

Wednesday, March 7th, 2007

7: Hubris

An internet psycho reeks havoc in Boston as he goes on a bloody rampage leaving bodies in his wake. Woody and Nigel pair up to put a stop to this serial killer, who's leaving cryptic message on Nigel's Blog. Elsewhere Jordan is auditing past autopsies, and discovers that Bug might have put an innocent man behind bars.

Wednesday, March 14th, 2007

8: Isolation

When Jordan autopsies a body that William Ivers orders her not to, she unexpectedly discovers a biohazard that has the entire city at risk. Jordan sweats out getting test results when she suspects she is also infected. Meanwhile, Bug's concern is for a pregnant Lily who has come into contact with the mystery virus…and can't take medications.

Wednesday, March 21st, 2007

9: Seven Feet Under

A 16-year-old girl is found murdered and while working to solve the case, they discover many secrets in the young victims life. As the investigation continues Jordan begins to have some health issues that raise concern with Dr. Macy. Elsewhere a mummy is found, leaving Dr. Switzer, Bug, and Woody asking lots of questions. Imagine their surprise when it turns out she is more modern than they believe.

Wednesday, March 28th, 2007

10: Fall from Grace

Woody and Jordan team up in this heart wrenching case of a murdered pregnant woman. With the fetus missing from her womb time is of the essence. Woody catches a mistake Jordan made that could affect the case. Meanwhile, Dr. Macy gives a tour of the morgue to some juveniles that need to be scared straight.

Wednesday, April 4th, 2007

11: Faith

A school bus full of children is hijacked then vanishes into thin air. Jordan and Woody must race against the clock to find them. Having few clues to follow finding the children after the bus is located will be harder than expected. Elsewhere, Dr. Switzer and Nigel find 'Santa' in the morgue. Everyone is concerned when the secret Jordan is keeping is revealed.

Wednesday, April 11th, 2007

12: Sleeping Beauty

Dr. Macy escorts Jordan to the hospital where she will undergo brain surgery, that will hopefully save her. While Dr. Macy waits to hear about Jordan's surgery everyone else throws themselves into work. Woody sets out to keep his mind busy by investigating a murder with an eyewitness who is about to testify.

Wednesday, April 18th, 2007

13: Post Hoc, Ergo Propter Hoc

Jordan is recovering from her brain surgery but suffering hallucinations she tries to hide. Her friends take turns caring for her. When Bug does not show up for his turn anger quickly turns to fear when they discover he is in the custody of Homeland Security. The team fight to clear Bug but are met with hostility and resistance. Meanwhile, a persistent detective is trying to get an autopsy performed but everyone is focused on Jordan & Bug.

Wednesday, April 25th, 2007

14: In Sickness & In Health

Jordan's recovery has gone well and she is ready to return to work, Dr. Macy agrees to allow her return if she does not over do it. Bug is struggling with his experience with Homeland Security and refuses to talk about it. The murder of a groom on his wedding day has Nigel, Woody and Dr. Switzer occupied.

Wednesday, May 2nd, 2007

15: Get Over It

A dead woman brings Jordan and Ivers together for a case. Lily and Jeffrey are seeking help from a psychiatrist, who dies in the middle of their session. To add to the mounting stress, Lily suddenly goes into labor; luckily for her, everyone is there to help bring her child into the world.

Wednesday, May 9th, 2007

16: D.O.A.

Exhausted, Lily emerges from the elevator for a visit to the morgue with baby Madeleine, who won't stop shrieking. Upon seeing Woody's latest attempt at decor, Jordan is just telling him he seriously needs a wife, when disheveled Shawn Curaco bursts in to report a murder. He hands over a lab report: someone's been poisoned with carbon tetrachloride, from which there's no recovery. When Woody asks the location of the body, Shawn admits the body is him.

Wednesday, May 16th, 2007

17: Crash

Having just picked up 18 corpses with no visible cause of death from a cargo ship, the Mys Venezia, the whole gang is aboard a 737, flying into a storm. Nigel thinks it's aliens or pirates that are the cause of the deaths, but all speculation ends when co-pilot Dave Rosso tells everyone to buckle up, because they have to fly into the storm. When the engines blow out, the hatch blows off, and the plane starts to dive, Dave tells everyone to brace for the inevitable crash.