update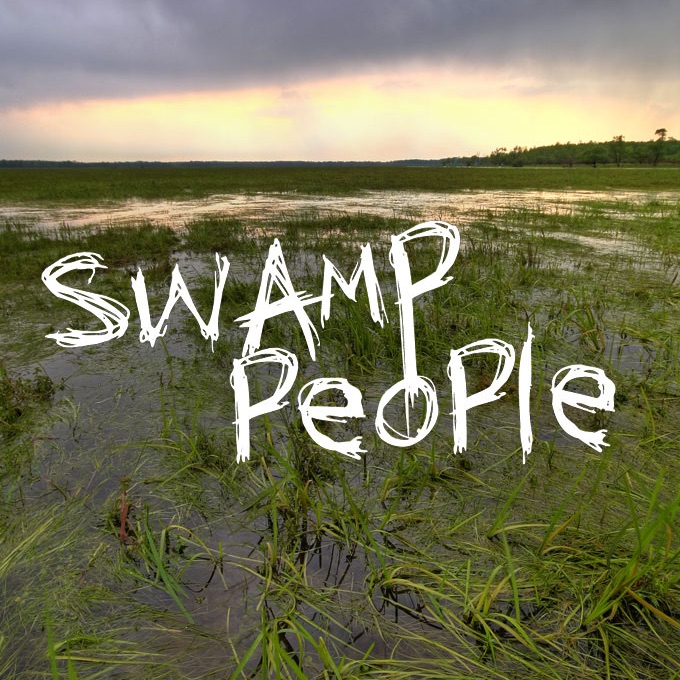 Season 0
not specified

1: Season 1 DVD Extras

Troy and the Hunting Dogs. Bruce Gives a Gator Tour. Bruce Gets a Turtle Order. Cypress Kness. Jacob at the Taxidermist. Joe and Tommy's Fishing Bet. Mike and Cowboy. Troy Tells the Legend of One Eye. Troy Takes Nephews Hunting. Tyler the Dog.

not specified

3: Season 2 DVD Extras

Joe Visits His Camp. Swamp Training With Troy. Turtle Farming With Clint. Jay Paul's Fight Training. Bruce Feeds the Turtles. Troy the Swamp Logger. Joe the Hunter. The Arm Wrestler. Camp Culture. Junior's Boats. Theresa Cooks Aka Swamp Stew. RJ's Roots. Tug Boat Tommy. Clint Hunts Turtles. Bruce's Gun Collection. Troy and His Dad.

not specified

8: After The Hunt: Father & Son

Ron takes his 10-year old son into the woods for a squirrel-hunting lesson

not specified

9: After The Hunt: Daddy Deer-est

After gator hunting season ends, Troy and Jacob turn their focus to deer hunting

not specified

10: After The Hunt: Bruce's Big Discovery

Bruce tries to cash in on a strange rock he discovered in his yard

not specified

11: After The Hunt: Bruce Rolls a Fatty

Bruce gives a cooking lesson on whipping up a five-layer meat concoction he dubs "the fatty."

not specified

12: After The Hunt: Family Froggin'

Liz, Justin and the kids set out on a nighttime swamp adventure to hunt frogs.

Thursday, November 17th, 2011

2: Swampsgiving

Gator season has come and gone, but down in the swamp, life goes on for the beloved gator hunters of Swamp People. SWAMPSGIVING offers viewers a glimpse of the world of the swamp in the off-season--in particular, the varied traditions surrounding the Thanksgiving holiday in the Atchafalaya River basin, and the ways in which all of these born hunters and fishers go about procuring their fish and fowl for the big meal.

Tuesday, November 26th, 2013

4: Swampsgiving 2

It's holiday time on the bayou and Swampers are preparing for their upcoming harvest feasts. They're out to stock their tables full of traditional delicacies straight from the swamp. But when a family fishing trip turns into a race against the elements and a Swampers traps come up empty, both are forced to quickly find a new plan to save their family celebrations. And when a veteran hunter invites his new friends to the holiday cookout, a lively bet ensues, making this year's holiday celebration one that won't soon be forgotten.

Monday, January 27th, 2014

5: Ten Deadliest Hunts

The Top 10 deadliest hunts from the series are counted down.

Monday, February 3rd, 2014

6: Gator Recon

The hunters look back at memorable moments from the series.

Monday, July 7th, 2014

15: Lethal Encounters

In the Swamp, Alligator hunting is a dangerous job... and every hunter's had to stare down death at one time or another. These are the tales of the most bone chilling, nail biting and hair raising escapes... This is Swamp Peoples Lethal Encounters.

Monday, December 8th, 2014

7: Swamp Christmas

It's Christmas time, and across the bayou, swampers are preparing for the holidays season. They're hunting for traditional delicacies strait from their backyards, decorating their trees, wrapping their presents and cooking up a storm-Swamp Style. Weather it's taking the kids on their first big game hunt, diving in the water to harvest fresh meat, or dressing up as Papa Noel, the Cajuns take on Santa Claus…Our hunters show us what it means to celebrate a "Swamp Christmas".

Thursday, February 16th, 2017

13: Ten Most Dangerous Moments

A countdown of the most dangerous alligator battles as well as a chronicle of close calls and near-death moments from the past seven seasons of the series, "Swamp People.''

Thursday, February 1st, 2018

14: Ten Most Legendary Monsters

A countdown of the ten most legendary monsters of the swamp.

Thursday, May 23rd, 2019

16: Crocogator

In this special episode, Troy heads to the Everglades to help a friend hunt down mysterious invasive species that are terrorizing locals, including massive hybrid snakes and the fabled "crocogator."
Season 1
Sunday, August 22nd, 2010

1: Big Head Bites It

Master hunter Junior Edwards and his older son, Willie, make special weapons and specially designed hooks; Trapper Joe L'enfant and his stepson Tommy, hit the marshlands, where careless Tommy puts his life at risk.

Sunday, August 29th, 2010

2: Houdini's Last Escape

Troy enters cypress groves in search of a monster gator that's escaped his traps for years; Junior enters a different kind of foreign territory as he reluctantly hosts the ultimate greenhorn, an Italian leather buyer

Sunday, September 5th, 2010

3: Troy's Gamble

Troy desperately needs to find a new honey hole; Joe and Tommy contend with their own greenhorn; the Kliebard family shows they don't need the aid of computers or a factory.

Sunday, September 12th, 2010

4: Cannibal Gator

Joe and Tommy come up against the notorious cannibal gator they call, Godzilla; Mike tries to pass down his vast swamp knowledge to his son T-Mike; Troy's lines are empty, putting his season in jeopardy.

Sunday, September 19th, 2010

5: Forces of Nature

A cold spell is coming that could end the season early, putting the gator hunters in a race against time to beat the storm.

Sunday, September 26th, 2010

6: Family Feuds

Halfway through the alligator season stress is taking a toll on families throughout the swamp; Joe and Tommy fight, frustrating Troy; Howard McCrea tracks a deadly gator.

Sunday, October 10th, 2010

7: Swamp Wars

As the the end of gator season approaches, Tommy and Joe have a poacher after their catch; Junior and Willie try different ways to earn cash.

Sunday, October 17th, 2010

8: Gator Voodoo

With a week left in the season, the gators have mysteriously stopped biting; swampers fight back with their own tried-and-true tactics as well as some new territories.

Sunday, October 24th, 2010

9: Final Countdown

It's the final two days of alligator season. There are still a lot of gators to catch, not the least of which is the big daddy of all cannibal gators, the one known as the "Loch Ness Monster." Troy faces his ultimate nemesis, as other swampers race to end the season.

Sunday, October 31st, 2010

10: The Last Battle

With just a few days left in the season, the pressure's intensifying. Can the swampers "tag out" in time?
Season 2
Thursday, March 31st, 2011

1: Gator Gauntlet

The second season begins with the hunters preparing for the 30-day season. Junior Edwards and son Willie get a larger boat; new hunter Terral Evans, who relocates alligators that are threatening humans to remote areas, goes out at night with his team.

Thursday, April 7th, 2011

2: Hunter or Hunted?

Only a few days into gator season, Troy Landry and his son Jacob have over 300 tags remaining. With hopes of picking up the pace, they head toward a new honey hole--an area with evidence of many large gators. R.J. and his son J. Paul soon find evidence of a destructive gator...a bulldozer that is ripping up the banks. They set out to capture "Dozer." Joe and Tommy continue their blistering pace as they set out to hunt...but when they have a large gator on the line, Tommy's mistakes cost them big time.

Thursday, April 14th, 2011

3: Shooting Wild

With new challengers on the swamp, the race to catch the biggest gators quickly has never been tougher. But more speed means more danger. Legendary Cajun Troy Landry, and his son Jacob, are struggling. Without their old sharpshooter Clint, the gator count is beginning to lag, and the boys are growing more and more frustrated. New challengers, R.J. and J. Paul, continue to blaze a trail, making their mark as prolific hunters--and threatening to steal Troy's crown. R.J. decides to move the hunt three hours away to an old honey hole. To get there--across rough terrain in remote corners of the swamp--they'll use a secret weapon: an airboat. Veteran solo hunter Bruce Mitchell is back on the swamp. As he sets out, Bruce is joined, as always, by his dog Tyler. Junior Edwards and his crew are moving at a reckless pace. They're speeding along the bayou faster than ever. But when you're moving fast...a lot can go wrong.

Thursday, April 21st, 2011

4: First Mates

This season, Troy has been hunting without his longtime helper Clint, and the boys have struggled, falling behind last year's pace. Determined to get back on track, Troy enlists the help of a local sharpshooter...a lady gator hunter named Liz Cavalier. Renegade Gator Hunter Bruce Mitchell hunts alone...that is if you don't count his partner/dog Tyler. Bruce and Tyler began the season solidly, racking up the gators and filling tags. It's business as usual--until, Tyler suddenly goes missing. For Joe and Tommy, the season was off to a strong start...but then, Tommy's behavior disrupted their momentum. Now, a monster gator is popping their lines, and the boys are determined to get him. As the sun sets, Terral and Trapper Agent Corey Hunt are on the trail of a large gator that's been menacing the locals. The boys scour the area to relocate the gator, and to rid the threat...before some one gets hurt.

Thursday, April 28th, 2011

5: Hot Pursuit

Legendary Cajun Troy Landry has hired lady gator hunter Liz Cavalier and on her first day, Liz showed her skills, but there are still a lot of gators to catch. Today, Troy's hoping to bag 25 gators, to get back on pace. R.J. and J. Paul have been making their mark as the new hunters on the swamp, and they have captured an impressive gator count so far...but all of that is about to change. A poacher is on the loose, and R.J.'s lines are the target. Over in Bayou Sorrel, Junior decides to send Willie out on his own, as captain of his own boat. With two boats running lines, the Edwards boys will move twice as fast. But pleasing Junior won't be as easy as it sounds. While the gator hunters are busy hunting gator, the swamp is hectic with other swampers at work. Brothers Glenn and Mitchell Guist, born and raised on the bayou, are hunting and fishing everything the swamp has to offer. The Guists have their own brand of humor, and a unique way of getting business done.

Thursday, May 5th, 2011

6: Dark Waters

After a rough start to the season, Troy is back in the groove, and on pace to fill his 320 tags. His new sharpshooter Liz has been a large part of his success. But on the swamp, things can change in a heartbeat. During a capture, Liz is injured...and Troy's momentum is suddenly in doubt. Bruce has always hunted solo in the swamp. That's the way he likes it. But today, he's not alone because he's hired a greenhorn named Nick, a local kid who wants learn the craft from a master. But, learning gator hunting isn't easy, and before long, the kid makes a mistake that could cost Bruce his season. So far, Joe and Tommy have had ups and downs this season. However, when the duo comes up against a massive cannibal, the team gels in its pursuit of the aggressive monster. Deep in the swamp, the Guist Brothers are busy making ends meet. With the food supply low, rabbit is on the menu. The brothers set out on the hunt, but they don't have a hunting dog. Glenn decides to take the job.

Thursday, May 12th, 2011

7: Deadly Skies

As a severe storm nears Southern Louisiana, the hunters are preparing for the worst. With his sharpshooter Liz still recovering from an injury, Troy and Jacob pit themselves against the gnarly weather. Troy uses an old Cajun strategy, employing a special bait to lure the gators despite the storm. Joe and Tommy are not on the same page. Tommy is looking forward to a day off, but Joe has a different work ethic. Joe is determined to run their lines in any weather, and despite protests, he drags Tommy along with him. R.J. and Jay Paul hunt in territory close to the Gulf--which means the winds are blowing even stronger. But Jay Paul isn't worried. Native Americans put a lot of stock in their dreams...and Jay Paul dreamed about catching a large gator in the storm. While the rest of the swampers head to their lines, Junior and Willie are taking theirs down. Junior is on pace to tag out in time, and he doesn't believe that fighting the storm is worth the money or effort.

Thursday, May 19th, 2011

8: Rising Sons

After being sidelined by an injury, sharpshooter Liz returns to Troy's boat. An older Creole gentleman has reported that a monster gator--nicknamed T-Rex--has killed a dog and is threatening locals. To catch him, Troy and Liz must board their own pirogue, a rickety wooden contraption ill prepared to handle a large gator. Will their pirogue handle the hunt? Bruce Mitchell has his hands full with his greenhorn helper Nick. After a ton of rookie mistakes on Nick's first day, Bruce puts Nick to the test and challenges Nick to show him what he's learned. This season, Willie is captaining his own boat--as long as he keeps filling Junior's tags. When Willie reaches his first line he realizes he's brought along the oldest shotgun in the arsenal. Willie must find a way to bag gators and fill his tags before Junior ends his days as captain. Terral Evans has the day off and sets out to catch catfish by catfish noodling--jumping into the swamp and grabbing the fish with his bare hands.

Thursday, May 26th, 2011

9: Full Moon Fever

Night in the Swamp is a time when danger lurks. Joe and Tommy are night scouting for a new honey hole, but while they're looking for gators, another paycheck presents itself: the shrimp are running. They head off hoping to bag a boatload before sunrise. Tonight, Terral, his wife Dana and their friends are headed out in search of the fabled monster of the Honey Island Swamp. R.J. and Jay Paul have been dealing with a poacher that is stealing their gators. A dead engine foils their night plan to find the thieves and suddenly the duo is waiting for rescue in the dark. Willie Edwards can never work enough, and nighttime snake hunting helps him make money around the clock. In the Landry family, frogging under the full moon is a family tradition. On this night, Troy, Jacob and Troy's dad Mr. Duffy head out in search of tomorrow's dinner. The Guist Brothers know the swamps as well as anyone. But under the cover of night, even the most experienced swamper can get turned around.

Thursday, June 9th, 2011

10: It's Personal

Liz offers some of her own hunting ideas to Troy; Willie heads out to hunt solo; R.J. and Jay Pau's lines come under attack by a vicious cannibal gator; a large hog encroaches on Terral's property.

Thursday, June 16th, 2011

11: Beat the Clock

After twenty days, exhaustion is setting in. For Joe LaFont, weariness is only half the battle. On a day when he needs to keep momentum rolling, his stepson Tommy's a no show. As he tackles the job alone, his luck turns from bad to worse. Weather is coming off the Gulf, and Joe will need to muster the resolve to face every obstacle the swamp has to offer. Troy Landry is focused on keeping morale and production high, but his crew is showing signs of fatigue. Jacob shows up late, and on the water, Liz is ready for some lively debate. Bruce and Nick turn to a new territory, hopeful it will provide a surge of big gators late in the season. They're after one gator in particular--nicknamed Lucifer--who dwells in an area known in Cajun lore as The Devil's Swamp. R.J. and Jay Paul are also turning to a new territory to avoid a slump. They are hunting the 3000-mile Intracoastal Waterway. It's an area known for big gators...but, it's also overrun with boat traffic.

Thursday, June 23rd, 2011

12: Rising Pressure

With only eight days left in the season, the old hot spots are completely fished out. To stay in the game, hunters venture into new grounds. Troy is the "King of the Swamp" because he always hunts with strategy. To keep ahead of the big gators, he moves his lines every 3-4 days to a new area of the swamp. Junior and Willie are headed to a new pond that is teeming with big gators. But the waters in this canal are now only three feet deep. With time running out, Junior decides to risk his boat and his engine. For Joe and Tommy, the day begins with tension on board, because Tommy didn't show up for work yesterday. As they run their lines, all are empty, and Joe believes had Tommy been at work, they would have already run these lines and moved to more populated waters. Glenn and Mitchell are always on the hunt for something the swamp has to offer. The boys are having a catfish fry for the family, but when the motor dies 4 miles from home, will they make it back in time?

Thursday, June 30th, 2011

13: House Divided

With only days left in the season, one team could let personal differences derail their season. After more than twenty years working together, Joe and Tommy have decided to part ways. To fill Tommy's shoes, Joe hires an up and coming hunter named Timmy. Meanwhile, Tommy decides to hire his old friend Steve. Together, the laughs are frequent, and the mood is a lot looser on board. After spending most of the season fishing apart to fill their tags, Junior and Willie are reunited on the same boat. They've decided to again join forces...and for good reason. Last night, Willie spotted a monster gator on the bayou. Nicknamed "Moby," the beast could be bigger than any they've bagged this season. When R.J. and Jay Paul head to a favorite honey hole, they discover they're not alone. Duck season has begun, and this area is a favorite among duck hunters. Gunshots are ringing out all around, spooking the gators and presenting a real danger to all.

Thursday, July 7th, 2011

14: Two Captains, One Family

After starting the season with more tags than anyone, Troy's ahead of the game, and on pace to tag out by season's end. But as Troy's crew approaches today's hot spot, things don't look promising. The landscape has changed drastically and water lilies are now clogging the entire area. Across the bayou, Joe's hunting with his new helper, and so far, the team is working well. Timmy is a pistol marksman, and his work ethic is steadily impressing Joe. Only a few miles away, Tommy is again captaining his own boat, trying to fill Joe's tags and prove he's an elite hunter. Today Tommy is intent to get down to business. But soon, engine troubles threaten to derail the day and Tommy's tenure as captain could be in jeopardy. Deep in the swamp, Glenn and Mitchell have a little time on their hands. For these brothers, that means one thing--they're ready to hunt. They're intent to cook up their Dad's Famous Squirrel and Dumplings, so they'll need to bag a mess for their pot.

Thursday, July 14th, 2011

15: 2 Days to Tag Out

In the race to the finish, Troy is on pace to tag out early. But engine problems suddenly stall the hunt. Troy has no choice but to return to the dock for repairs. As Junior and Willie head to new hunting grounds, they're hopeful momentum will continue to be on their side. But when it's time to bag a beast, Junior realizes he's forgotten the guns. With little room for error, the boys now have to scramble. Bruce and Nick are down to a handful of tags. At their first line, they've got a gator hooked, but when they pull it up, they see it's been mutilated. With so few tags to waste, Bruce has to find the cannibal before his last catch is ruined. R.J. and Jay Paul have an ambitious plan to finish on time: using 2 boats, fishing 150 lines over more territory. To tag out by season's end, they'll need to catch a boatload in a hurry. Joe and Tommy have spent the last few days apart--fishing separately after a fight split them up. Today, the duo is reunited for the final push of the season.

Thursday, July 21st, 2011

16: Swamp Showdown

It's the final day of the season, and hunters are in a hurry to fill their remaining tags before time runs out. As Troy and Junior head to run lines for the final time, the bayou is buzzing. Locals are reporting sightings of a giant gator in the area. Both men set their sights on the beast, to win bragging rights in a bayou showdown. Just a few miles away, Junior and Willie are equally determined. As the only crew that uses treble hooks to hunt in open water, they believe they have the advantage. Across the swamp, Joe and Tommy are feeling a different kind of pressure. A storm blows in off the Gulf...and rain soaks their supply of bullets. To make matters worse, they're too far out in the bayou to head back to the dock for more. They will have to make every shot count. Down the bayou, R.J. and Jay Paul are focused on only one thing: tagging out. The boys are in good position to finish by day's end, with sunny skies and smooth water ahead.
Season 3
Thursday, February 9th, 2012

1: Gator Gold Rush

It's day one of the thirty-day alligator-hunting season in Louisiana. This year prices are 30% higher, and with big bucks on the line, a Gator Gold rush is about to begin. Troy Landry has a plan to cash in; reuniting with 20-year partner Clint and running a second boat with son Jacob at the helm. With 430 tags, more than ever before, he's determined to retain his crown. Down in Pecan Island, Troy's helper from last year, Liz Cavalier, is running her own boat this season with 260 tags of her own. Joining her is helper Kristi Broussard, a born and bred Cajun woman who's eager to show what she's got. In Houma, two-time world arm wrestling champion R.J. Molinere and his son R.J. are back. This season he's taken on 500 tags, more than anyone else, with one goal in mind...to prove that he's the king of the swamp. Swamp legend Bruce Mitchell is gearing up with plans of his own. He's got a new secret weapon, former military sharpshooter Ron Methvin.

Thursday, February 16th, 2012

2: No Guts, No Gator

In Southern Louisiana the Gator Gold Rush is in full swing. Buyers are paying top dollar for alligators, and Troy has a plan to get his share. He's taking a special boat called a "Gator Tail" to an old family honey hole. But when he encounters an unexpected obstacle, he risks it all to fill his boat. Junior Edwards and his son Willy are stalking an elusive beast known for his distinctive roar they call Leo The Lion. But Leo is a formidable adversary and it comes down to Leo, Willy and a pocketknife. Down at Pecan Island, Liz and her partner Kristie are taking a calculated risk of their own, hunting the canals from land to capture a monster that has been terrorizing the local population. R.J. and Jay Paul spy outsiders setting lines directly across from theirs, a direct violation of the code of the swamp. Things escalate quickly and the two-time world arm wrestling champion and his son don't hesitate to take matters into their own hands.

Thursday, February 23rd, 2012

3: Divide to Conquer

Day three of the month-long alligator season in Louisiana finds the hunters working at a frantic pace to fill their tags. King of the Swamp, Troy Landry and Master hunter, Junior Edwards are following identical strategies; by putting their sons on a second boat with a specific mission: Catch Big Gators. It's a mission the new captains won't find easy to fulfill. Meanwhile, in Myrtle Grove, Joe LaFont and his stepson Tommy are back on the water. With more tags than ever this season, they're on track to make big bucks until… Joe sustains a potentially season-ending injury. In Bayou Pigeon, newcomers Austyn and Blake are trying to earn their way into the alligator business a few tags at a time. With five tags in hand, they set out to prove to their buyer that they are the next generation of swamp legends.

Thursday, March 1st, 2012

4: Monster Marsh

Tommy is on his own for the first time in his career. His step dad Joe wrecked his back while wrangling gators, so now Tommy must carry the load all by himself. Veteran Bruce Mitchell, his sidekick Tyler and their new sharpshooter Ron are hoping for another big day. To fill the boat, Bruce will move their hunt to a remote bog known as Stinky Bayou. The area earned its nickname from the methane gas that bubbles to the surface there, emitting a rotten and pungent stench. In Pecan Island, Liz and her new helper Kristi are taking a huge risk in hopes of another enormous payday. The ladies are headed to a spot that locals call "Monster Marsh," home to territorial and aggressive alpha males. While veterans with hundreds of tags hunt for numbers, over in Bayou Pigeon, rookies Austyn and Blake are looking for one beast in particular. Their buyer has given them one tag to catch one huge gator that's threatening his property.

Thursday, March 8th, 2012

5: Avenged

As the end of week one comes to a close hunters are faced with new challenges. Troy makes a shocking discovery, a monster gator is feeding dangerously close to his home. To protect his family, he and his boys set out to do battle with the monster in a tiny boat and come face-to-face with disaster. R.J. and his son Jay Paul summon the powers of their ancestors in an ancient tribal ceremony to prepare for battle with a beast known as Big Foot. Liz and Kristie encounter something rarely seen on the swamp; a gator so bold, that he takes the bait in broad daylight right in front of them. When they attempt to haul the beast in, he breaks off the line and the battle is on! The Guist brothers find themselves in need of lumber, but they don't head to the home improvement store. Instead, they turn to the swamp, and an age-old technique of harvesting lumber as they go in search of sinker cypress.

Thursday, March 15th, 2012

6: Treebreaker 2

In Houma, R.J. and Jay Paul are headed to an area known as the Hive. Every beehive has a queen bee...and the Hive has a king, a monster alpha male. Before the day is done, the boys are out to fill their boat, land the King and take another step toward their own crown. Over in Pierre Part, Troy Landry's sons are out to make their own name. Last season, Jacob and his dad bagged a legendary beast known as Treebreaker. In the swamp, when one alpha male is removed, another takes his place. Jacob plots to track down the Son of Treebreaker...and step out from his own dad's shadow. Across the swamp, Junior Edwards' sons Willie and Randy are also on the hunt, working for their dad. To keep his boys focused, Junior's made a big decision: NO hook. Junior knows that it's easy to catch a bad case of "treble hook fever," and spend all day looking for a target. Down on the Conway Bayou, Glenn and Mitchell are after a prehistoric fish known as alligator gar.

Thursday, March 29th, 2012

7: Something Wicked this Way Comes

It's been the best start to alligator season in a decade, and every record has been shattered. Now, the biggest storm since Hurricane Katrina is headed straight for the swamp. Forecasters predict it will make landfall by day's end so hunters across the bayou are using every second they've got to fill as many tags as they can. After days on the sideline with a wrenched back, Joe LaFont can't stay away any longer. He and his stepson Tommy are reunited on a mission to stay ahead of the storm. Troy Landry is once again running a two-boat operation. Troy wants to catch as many gators as possible before the storm makes landfall--so he's dividing to conquer multiple territories at once. Over in Pecan Island, Liz and her helper Kristi are also looking to use a two-pronged strategy: running lines and sharp shooting in open water. Rookies Austyn and Blake have five more tags from their buyer. If they fail to fill their tags before the storm arrives, their season could be over.

Thursday, April 5th, 2012

8: Rising Waters

A tropical storm puts alligator season in jeopardy; Troy faces the daunting task of filling 300 tags while shorthanded; and Bruce braves rising water levels with his shooter Ron.

Thursday, April 12th, 2012

9: Rebound

Rebound - The hunters are forced to adjust their plans in the aftermath of a tropical storm; R.J. and Jay Paul search for gators inland; Junior and Malcolm explore an area that's normally inaccessible; and Glenn and Mitchell hunt for dinner in the swamp.

Thursday, April 19th, 2012

10: Gates of Hell

It's the halfway point of the month-long alligator season, and it's time to rally. Boat traffic is spoiling one of Troy's go-to hunting grounds, so he and Clint decide to brave a treacherous swamp guarded by the legendary Gates of Hell. Over in Myrtle Grove, the high water levels that remain after the storm have given Joe and Tommy a rare opportunity. Today, the guys are headed to one of Joe's daddy's favorite honey holes, located in a flooded drainage ditch they haven't been able to access in years. In Houma, today is a very special day for R.J. Molinere...it's his 50th birthday. In keeping with family tradition, the boys set a lofty goal--to catch one gator for each of RJ's 50 years. Meanwhile, Willie and Randy are facing some serious pressure from their dad, master hunter Junior Edwards. Junior's tasked his boys with a quota of six gators...and if they don't fill it, Junior will stop running their boat.

Thursday, April 26th, 2012

11: Under Seige

Troy hunts a gator that has eluded him for years; Glenn and Mitchell help a friend move his houseboat; and Liz has trouble taking down an enormous alligator.

Thursday, May 3rd, 2012

12: Secret Weapons

Troy receives help from his family while filling tags in Pierre Part; Austyn and Blake are presented with a difficult challenge; and Bruce uses a rotten chicken as bait.

Thursday, May 10th, 2012

13: Scorched

As the sun rises on day 18, it's already 96 degrees on the bayou. Every hunter knows the heat drives the gators into a feeding frenzy. But the scorching sun can spoil hides and meat once the gators are in the boat. Troy and Clint are targeting Lake Verret to make the most of the voracious gators. Junior Edwards is also expecting a huge day. Five years ago, in 105-degree heat, he had the best day of his career. Today, he's hoping to repeat past glory. Liz and Kristi are primed to fill the boat by midday, and Liz is on the verge of her best catch all season. But soon, things turn on a dime when the swamp throws Liz a curve she never saw coming. Across the swamp, veteran hunter Bruce, Ron and Tyler are looking to cash in on the heat wave by targeting a hunting ground called "Cypress Graveyard." It's part of local lore, and Bruce believes it will deliver, but getting there is difficult--it lies at the end of a maze of canals that can confuse even the most experienced swamper.

Thursday, May 17th, 2012

14: Voodoo Bayou

Flooding in the Mississippi Delta has raised water levels almost two feet and now the once unreachable corners of the bayou are accessible. Troy is using the high water to his advantage, riding it straight into an area that the Landry family has lived and hunted for generations, and he wants to share the trip with his son Chase. R.J. and Jay Paul will travel the flooded channels into a Houma territory that's considered sacred in their culture--once used as a burial site. Joe and Tommy are preparing to take a big gamble. The high waters have made a remote canal accessible...and despite its eerie reputation, they're going in. Back across the swamp, cousins Austyn and Blake have their own plan to make the most of the conditions. The duo head toward an area known as Dead End Bayou. In low water, the territory is blocked and unreachable. But today, high water has flooded the bank, and the rookies can cruise right in.

Thursday, May 24th, 2012

15: Turf War

Joe and Tommy go shrimping; a gator threatens Kristi's cattle; Malcom angles for catfish; and Glenn and Mitchell fix an old motor for a friend.

Thursday, May 31st, 2012

16: Big Gators, Big Dollars

Troy and Clint have the perfect plan to find the big-money gators they need; R.J. and Jay Paul go after an enormous beast that is tearing apart fishing pots; Austyn and Blake sell to a new buyer.

Thursday, June 7th, 2012

17: Never Say Die

Liz and Kristi start slow; Junior's works with his cousin Gerald; Jacob and Chase get assigned to a tough fishing area; Joe and Tommy head to an area saved for the home stretch of the season.

Thursday, June 14th, 2012

18: Cold-Blooded

With only 5 days left in the season, the swamp is blindsided by a cold front sweeping across Louisiana, bringing a punishing frigid rain. When temperatures drop, gators run for cover, and the hunters will have to chase them down. R.J. and Jay Paul are at a spot where R.J.'s betting gators will be on the move. But the front brings strong high winds, and their airboat isn't equipped to handle them. All season Junior Edwards has run a two-boat operation, but today he's reuniting the Edwards "A" Team. Willie is back at his father's side, and the duo is hoping their combined experience will help them track down gators. Bruce is anxious about the weather because his hunting grounds border Lake Pontchartrain. Even a few inches of rain can cause the lake to overflow, and force the gators to look for freshwater further inland. Troy's sons are hoping they can have a big day despite the cold front. They've got a secret weapon--a special bait to lure gators from hiding.

Thursday, June 21st, 2012

19: King of the Swamp

It's down to the final 4 days and Troy's road to the crown takes an unexpected turn. A good friend and fellow hunter has passed away. When his long-time helper asks Troy to help fill their remaining tags, Troy has a dilemma. If he helps, he will have to put his own tags on hold and with so little time left in the season, it could mean that he doesn't tag out. R.J. and Jay Paul are working tirelessly to fill their bayou-best 500 tags this season. As the season enters its final days, R.J. is more focused than ever before. Willie and Randy are embarking on their last day as partners this season. Starting tomorrow, Randy has to move onto the next commercial hunting season, fishing for buffalo fish. Determined to go out with a bang, the brothers are hunting in a favorite childhood spot. Bruce's longtime sidekick Tyler isn't feeling well. With the season ticking away quickly, Bruce has no choice but to focus on the hunt, but it isn't long before worry for Tyler becomes too great to ignore.

Thursday, June 28th, 2012

20: Man Down

After a fellow hunter dies, Troy offers to help fill his tags for the community; exhaustion sets in for R.J.; Joe and Tommy focus on big gators; Glenn and Mitchell look for garfish.

Thursday, July 5th, 2012

21: Fight to the Finish

Joe follows Tommy's lead to new hunting territory; Troy must rush to fill his remaining tags; R.J. and Jay run out of fresh hunting ground; and Liz and Kristi search for gators in Liz's father's favorite hunting spot.

Thursday, July 12th, 2012

22: Endgame

Troy hopes to make a statement by catching an enormous gator; R.J. and Jay attempt to set a tagging record; and dead fish cause trouble for Liz and Kristi.
Season 4
Thursday, February 14th, 2013

1: Swamp Invaders

After a hurricane tears through the bayou on opening day of Alligator Season, delaying hunting for five critical days, the swampers turn to family to help make up for lost time. Complicating matters is the arrival of two new hunters who invade the Louisiana swamp from their native Texas and challenge King of the Swamp Troy Landry to a high stakes bet. The shortened season forces everyone to take bigger risks including one hunter who jumps into the water to wrestle a huge live gator that tries to get away.

Thursday, February 21st, 2013

2: Texas Hold 'Em

To win a high stakes bet against two hunters from Texas, Troy must get his sons to step up and help him bring in the biggest gator. Two of his boys head into a remote area and snag a monster with a treble hook only to be dragged around the swamp by the massive gator. Meanwhile, when one hunter's gun runs out of bullets, his partner turns to a tiny pocket knife to try and bring down a massive live gator before it attacks the boat.

Thursday, February 28th, 2013

3: Floating Dead

A fish kill of biblical proportions hits the swamp, causing the gators to stop biting lines, and forcing swampers to get inventive in their hunting strategies.

Thursday, March 7th, 2013

4: Bad Mojo

Poachers invade the swamp and steal high value gators from several of the hunters. The tables are turned by two of the Swampers who come up with a way to catch the criminals in the act. Tensions rise as a high stakes bet leads to a turf war and while a 17-year-old learns some life lessons as the newest hunter on the swamp, a veteran suffers a devastating loss as a result of Hurricane Isaac.

Thursday, March 14th, 2013

5: Blood Lines

Swampers struggle and fill tags after a devastating hurricane. One hunter suffers a brutal alligator bite that forces him off the water for emergency first aid. Meanwhile, a cold front threatens to end the season for hunters in the north. For another pair, debris-filled waters lead to a serious accident.

Thursday, March 21st, 2013

6: Waging War

Hunting in narrow waterways, one swamper gets bumped overboard during a gator fight while another faces the collapse of his entire season if he can't catch his first alligator of the year. And when two hunters head back into dark waters to enact revenge on a gator that got away, they get more than they bargained for.

Thursday, March 28th, 2013

7: Deadly Chill

A cold front moves into the bayou, threatening to destroy alligator season. To salvage their day, two swampers try to jump their boat over a fifty-foot levee to gain access to warmer waters while others use the private parts of a male gator to lure aggressive males into attacking. And when two hunters find a massive cannibal gator assaulting their hunting grounds, they turn the tables to beat it at it's own game.

Thursday, April 4th, 2013

8: No Surrender

The high stakes bet between the Texans and Troy Landry comes to an amazing conclusion. And while one team takes a huge gamble that could upset their entire season, another faces a serious health crisis.

Thursday, April 11th, 2013

9: Breaking Point

Nearly two weeks into the toughest season in years, swampers are starting to break down from fatigue and stress. When an impatient veteran sprays his partner with bullet fragments, it could mean the end to their longtime partnership. Recovering from surgery, one swamper risks their health to stay on the water… and brothers nearly come to blows as frustrations build and authority is challenged.

Thursday, April 18th, 2013

10: Cursed

A team of hunters catches a "yellow gator" which is said to be cursed and from that point on, bizarre circumstances fall upon the swamp. While one hunter loses his ability to shoot, another gets bit after a dead gator comes back to life. While RJ and Jay Paul conduct a Native ritual ceremony to rid the swamp of the curse, the Texans begin their season at home, hoping to catch a gator responsible for killing a neighbor's dog.

Thursday, April 25th, 2013

11: Ride Or Die

Halfway through the toughest alligator season in decades, the battle-weary veterans need their deckhands to step up like never before. In a desperate plea for help, one swamper reaches out to an unlikely family member who is terrified of being in the boat. Another veteran struggles to harness the raw talent of his teenage deckhand–while another team hashes out the value of intuition over discipline.

Thursday, May 2nd, 2013

12: Devoured

A massive sinkhole consumes part of Troy Landry's hunting grounds and he and his sons must race to his remaining lines in the same area before they are swallowed up. "The Beast of the East" is chased by swampers using gator calls and while one team comes up with a clever way to extract gators from a huge snarled lily field, another bravely hunts for "The Monster of Monster Marsh" while trying to outrun a deadly lightning storm. The biggest gator of the season so far is caught and wrestled onboard.

Thursday, May 9th, 2013

13: Young Blood

With big gators getting harder to catch, the next generation of swampers steps up and helps their families get through some of the deadliest challenges yet. A pair of brothers go on an epic adventure for gators, employing ingenuity and fighting peril while journeying to a land not hunted in forty years. A swamper gets called back to his office job and is determined to make his last day hunting one to remember. A young hunter's risky night scout pays off.

Thursday, May 16th, 2013

14: Deadly Duo

Just as teams have found their rhythm, partnerships are broken up, leaving veteran hunters to overcome the challenges of changing deckhands midstream. A boat captain father breaks up his teammate sons, poaching one for himself and leaving the other with an unlikely deckhand. A veteran swamper takes advantage of their partner's last day on the swamp by revisiting a marsh area that's yielded tremendous gators.

Thursday, May 23rd, 2013

15: Lightning Strikes

The season's running down and swampers scramble to save a precious day on the water as the worst storm since Hurricane Isaac hammers the gulf coast. One team of swampers start the day fighting the weather and end up fighting each other. Another team's day turns to disaster when a member of the group is the victim of a shocking accident. Veteran gator hunters have to come up with a Plan "B" for bait and a father and son team use their knowledge to make the storm to work for them.

Thursday, May 30th, 2013

16: Sabotaged

Duck hunters begin to cause chaos for the swampers; a team abandons their boat; a veteran's hunt for a partner leads her to an unexpected door; a teams lines are tampered with.

Thursday, June 6th, 2013

17: Down Goes the King

There's only seven days left in the Louisiana alligator season. And just as new partnerships hit their stride, they begin to fracture again–forcing swampers to doubt their ability to tag out. While one hunter begins to heal, another faces a season ending injury.

Thursday, June 13th, 2013

18: Blood Runs Deep

With only five days to go in the season, swampers have to repair their pasts with family and friends if they're going to have any chance of tagging out. After weeks apart, a veteran hunting team must learn to work together again while another swamper tries to reconcile with his estranged father by vowing to fill his dad's tags before his own. And when an injury takes down a legendary hunter, his brother is determined to make up for the devastating loss.

Thursday, June 20th, 2013

19: Beast of the East

As the days tick away, swampers are blind-sided with unexpected road blocks. For one veteran hunter, a family member in trouble means putting his own season on hold, while another agrees to help a neighbor in need … but it jeopardizes his chances of tagging-out for second year in a row. One team has only two tags left to catch a legendary gator that they have been stalking for 20 years.

Thursday, June 27th, 2013

20: The Reaper

With just three days left in the season, a team sets off to find a serial killer gator named "The Reaper" that has been snatching cattle from ranches in the middle of the night–while another veteran team is plagued by catching alligators so big, they can barely remove them form the swamp. A legendary swamper rallies his family to leave their boats behind and hunt beyond deep in the woods of the bayou.

Thursday, July 11th, 2013

21: Deadly Divide

With only 48 hours left in gator season, and weather threatening, the race is on to tag out. One swamper invents a stout secret weapon, while other teams split up to cover more ground. A veteran hunter pushes through extreme pain, while another completes a personal journey to pay tribute to a fallen family member.

Thursday, July 18th, 2013

22: No Tomorrow

On last day of alligator season, a massive cold front hits the bayou–driving swampers to extreme measures in order to tag out. One hunter is forced to make the risky move of crashing his boat through a beaver dam, while another hunter puts his life on the line to save his beloved partner.
Season 5
Monday, February 3rd, 2014

1: Once Bitten

With the first day of gator season under way, swampers are under attack from some of the biggest and meanest gators in years. When veteran hunter Troy is forced to bring out a young teenager as his deckhand, he quickly realizes that he must calm the boy's nerves in order to fill his tags. A former nuisance hunter must capture a rogue gator that ate his father-in-law's prized hunting dog. When a seasoned hunter's deckhand is sidelined from being gator bit, he is left wondering who will be his replacement for the rest of the season. While another swamper must capture a live loggerhead turtle for a Native American ceremony to bless his upcoming gator season.

Monday, February 10th, 2014

2: Aerial Assault

With competition on the swamp greater than ever, hunters must venture into uncharted and dangerous areas in order to get a strong start. One hunting team recons in a helicopter on an aerial scout to determine if a remote area of the swamp will be the secret to their success this season. Another hunter ventures out on his own for the first time and finds that being a solo captain is easier said than done. Two hunters go on a road trip and must catch a menacing gator in order to get tags from a local landowner. Meanwhile, a veteran hunter faces the start of the season without his deck hand and must rely on a local swamper to fill in.

Monday, February 17th, 2014

3: Gator Jacked

With competition out of control, several teams find that thieves have stolen gators off their lines. After finding their lines poached, one team, accidentally, crosses property lines and become poachers themselves. A hunter ventures out on his own and finds that being a solo captain is easier said than done. While another team's luck runs out–forcing them to forfeit a prime hunting spot in order to stay on pace for the season.

Monday, February 24th, 2014

4: Gravedigger

Unexpected adversity forces swampers to change their tactics. One hunter must get used to his new quirky deckhand. One team goes on the hunt for a rogue gator that has been attacking livestock. Another hunter must go at it alone without his deckhand and faithful hunting dog.

Monday, March 3rd, 2014

5: The Albino Assassin

With the seasonal pressure increasing, emotional and physical injuries put hunters seasons at risk. One hunter is forced to hunt alone after his deckhand falls deathly ill. A hunting team goes after a rogue dog eating gator, while another team must hunt down a vicious cannibal gator.

Monday, March 10th, 2014

6: Hooked

The younger swampers take things too far in an effort to prove themselves. Tensions between one team leads to a terrible accident. One hunter defies his father's wishes in making a new treble hook that he feels will be the secret to his success. Another hunter sacrifices his day to go after a monster gator in hopes of making his deckhand's last day a memorable one.

Monday, March 17th, 2014

7: Devil at the Door

Hunters drop everything in order to deal with life threatening gators and unexpected setbacks. One team sacrifices their day to go after a gator that is terrorizing kids at a local camp. One hunter ventures out alone to catch a nuisance gator. A team relies on a secret baiting strategy to salvage their day, while another hunter's season is in jeopardy after he injures his back.

Monday, March 24th, 2014

8: Gator Ghost Town

A remote hunting area is explored; a team has a run-in with an angry landowner

Monday, March 31st, 2014

9: Hexed

A cursed area is explored; a team's boat engine mysteriously breaks down; and a raccoon invades a hunting camp.

Monday, April 14th, 2014

10: Rumble in the Swamp

Swampers take on big risks in trying to fill some high priced tags. One family must maintain an eight foot average in order to fill some expensive tags. A second team lets the pressure of the season get the best of them, while another team searches for new territory to bypass some rogue hunters.

Monday, April 21st, 2014

11: Beast of the Lake

A cannibal gator is hunted; a team set out to break a record.

Monday, April 28th, 2014

12: Way of the Swamp

Swampers are in danger of losing their businesses until family and friends come to their aid. One hunter gets some needed help from their spouse and a friend. A second hunter is reunited with his partner–while another team relies on their airboat to lead them to success deep in the Texas marsh.

Monday, May 5th, 2014

13: Outer Limits

Swampers push into the outer limits of their territories to fill tags. One team hangs maggot-ridden bait on his property line to coax neighboring gators to his lines. A second team travels deep into their territory to stop a gator that has been destroying a local fisherman's nets–while another loses half their day fixing their airboat and must race daylight to salvage their day.

Monday, May 12th, 2014

14: Blood Brothers

With the season winding down, Swampers look to tag out certain properties before it's too late. One team must travel through huge lochs in search of deeper waters. Two brothers go after two monster brother gators, while another team travels deep into the woods on an ATV in search of a record setting gator.

Monday, May 19th, 2014

15: Swamp Ambush

Swampers lose focus when they passionately go after individual predators. One hunter is determined to break a streak of small catches by going after a crafty bull gator. Another team is forced to hunt from a tiny skiff in hopes of catching a monster gator, while another team travels to a state park to catch a dangerous threat to public safety.

Monday, June 2nd, 2014

16: Beasts or Bust

Swampers are forced to hunt problematic areas to bring in high dollar gators. One team risks their lives hunting in an electrical storm to land some monsters. A second team must fight through a clogged canal to fill tags, while another team ventures into cattle country in search of a state record alligator.

Monday, June 9th, 2014

17: Captain Invincible

Deckhands come to the rescue when their captains falter. One hunter is unexpectedly placed in the captain's seat, while another team must make it through the day when their skipper suffers a gruesome injury. Another deckhand insists on changing hunting grounds and leads them to one of their best days of the season.

Monday, June 16th, 2014

18: Unbreakable Bonds

A hunting team gets support from family when their boys unexpectedly show up to help them tag out. Another hunter gets some help from his son on a hunt deep in the woods on ATV. Time is running out on a third team who is after a state record alligator and a swamper cuts his season short to be by his ailing mother's side.​

Monday, June 23rd, 2014

19: Metalhead

Determined to take care of some unfinished business, one team returns to a remote hunting spot in hopes of tagging out and redeeming their disastrous start to their season. A second team goes after an indestructible gator named "Metalhead". And another team must have their best day of the season to tag out.

Monday, June 30th, 2014

20: Day of Reckoning

Some experienced hunters are in a rush to to fill their tags whilst a team attempts to get to a virtually-inaccessible hunting spot.

Monday, July 7th, 2014

21: Lethal Encounters

In the Swamp, Alligator hunting is a dangerous job... and every hunter's had to stare down death at one time or another. These are the tales of the most bone chilling, nail biting and hair raising escapes... This is Swamp Peoples Lethal Encounters.
Season 6
Monday, February 2nd, 2015

1: Bounty on the Bayou

Swampers fight massive alligators and Mother Nature attempting to win "The Bounty on the Bayou". One hunter heads deep into the swamp to catch a legendary reptile. Another hunter empowers his younger deckhand by letting him fight his first line ever, while another seeks out advice from his mother in hopes of catching a bounty winning gator.

Monday, February 9th, 2015

2: Gator Gridlock

When boat traffic makes it impossible to run lines, hunters must adjust tactics and abandon plans in order to fill their tags. One team returns after a two-year hiatus and decides to hunt a remote area that forces them to cross the dangerous shipping lanes of the mighty Mississippi River. Another team avoids bounty hunters and boat traffic by travelling to a new and remote area called Boudreaux's Run, while another team hunts a waterway riddled with swells from tugboats and barges.

Monday, February 16th, 2015

3: Twister Trouble

Hunters are forced to rely on life-long intuitions to take on Mother Nature. To avoid floodwaters, one team makes a life threatening decision to head deep into the swamp. Another team is forced to open water hunt after their territory is choked off by unexplainable swamp grass, while another hunter goes after a rogue gator that is threatening his children's lives. While running lines, Troy finds several hooks with the bait twisted off of them. He realizes that this is the work of a gator he calls "Twister" that he and his brother have been after for years.

Monday, February 23rd, 2015

4: Feast or Fawn

Rising water levels cause big gators to head into newly flooded areas seeking prey. One team heads into a dangerous canal only accessible by canoe in hopes of catching a bounty winning gator. Another team is forced to use an ancient swamp technique called a "Swamp Cooler" to keep their boat from running aground, while another team ventures down a hidden passageway to access one of their toughest hunting spots.

Monday, March 2nd, 2015

5: Pirate of the Bayou

One team goes after a brazen, one-eyed gator they have been after for years; Another hunter is forced to hunt alone and engages an aggressive bull gator; while another team has to hunt down a gator that keeps stealing the bait off their lines.

Monday, March 9th, 2015

6: Gator Slayer

One team looks for some local crabbers to give them some indigenous bait; Another team uses a primitive alternative to the modern hook; while another team uses cannibalized gator as bait.

Monday, March 16th, 2015

7: Bulletproof

One team has to outsmart a huge gator by using an old fashioned boat decoy strategy; Another team tries an old floating bait technique.

Monday, March 23rd, 2015

8: Bad Lands

Hunters travel into unknown, hostile areas of the swamp; one teams goes to an area believed to be cursed, another team visits a hazardous store-altered marsh to fight several dangerous gators on dry ground.

Monday, March 30th, 2015

9: Outlaw & Disorder

A hunter takes on some poachers. A team needs to take out a dangerous bull gator.

Monday, April 6th, 2015

10: Crooked Jaw

One team hunts a legendary cursed monster that has been wreaking havoc on a local crawfisherman. A second team struggles to day after a series of injuries, while another hunter forgets his bullet clip and sprays his deckhand with shrapnel during a gator catch.

Monday, April 13th, 2015

11: Blood Moon

With the final hours of the Bounty on the Bayou looming, two teams cross state lines in search of a prize-winning monster--hunting through the night in dangerous areas of Mississippi. A third team gets a second chance at success as the day comes to a close.

Monday, April 20th, 2015

12: Bounty or Bust

The $10,000 bounty deadline has arrived. One swamper returns from an injury in an attempt to win the bounty on the last day. Another hunter ventures to an area he has been saving all season while another team is in a mad dash to get their gator across state lines before the bounty deadline.

Monday, April 27th, 2015

13: Royal Reunion

When questions of integrity come into play, Swampers choose to put their season on hold to do the honorable thing. One swamper reunites with another to help a family friend rid their marsh area of a rogue gator. A second team serves double duty by running their lines and searching for a gator they sniped but failed to retrieve, while a third team does battle with an indestructible monster.

Monday, May 4th, 2015

14: Bait & Switch

When hunting territories go bust, swampers are forced to quickly repo to new areas in order to salvage their day. One team must hunt with an old-fashioned motorbike and sidecar. A second team acts on a tip from some local crab fishermen while a third team does battle with a bait-stealing monster.

Monday, May 11th, 2015

15: The Three Kings

Swampers find their communities under attack from rogue predators. One team heads deep into the woods to capture a gator that has overtaken a local fishing hole. A second team goes after a gator that is terrorizing a camp, while a third team takes on the daunting task of hunting three different swamps for three monster gators.

Monday, May 18th, 2015

16: The Phantom

Swampers venture to remote untapped honey holes they have been keeping on reserve hoping that it will yield them some end of the season monsters. One team battles a dangerous territory called "The Pipeline". A second team tries to capture an infamous line popping gator called "The Phantom", while a third team ventures deep into a remote territory that is known for huge reptiles.

Monday, June 22nd, 2015

17: Gator Boo-Fay

Swampers have the rare opportunity to tag out early. One team baits their lines with a gator bait recipe called "Surf and Turf". A second team is forced to hunt their last tags of the season on an ATV. While another team finds themselves hindered by an unknown intruder who is hanging lines in their territory.

Monday, June 29th, 2015

18: Here Gator Gator

Swamp grass and lily fields stop hunters in their tracks, forcing Swampers to adapt and salvage their day. When one team's prized honey hole is blocked by reeds, they rely on a secret luring technique. A second hunter dedicates his final tag to catch a monster named "Cujo", while another team faces dangerous confrontations caused by a disrupted landscape.

Monday, July 6th, 2015

19: Of Gods & Otters

One team burns a sage to try and help them end their bad luck whilst another looks for inspiration in a church.

Monday, July 13th, 2015

20: Now or Never

One of the hunters challenges his sons to see who can catch the largest gator.
Season 7
Monday, February 8th, 2016

1: High Water Hell

As the season opens, the King of the Swamp, Troy Landry, finds himself going head-to-head with Mother Nature. The water in the basin is higher than it's ever been, pushing the monsters into inaccessible back ponds and woods. On top of that, a cold front has moved into Louisiana making conditions even worse. As he and his family brace for what could be their worse season ever, the King discovers more bad news; R.J. and Jay Paul have invaded his area, using their airboat to get to the gators that are out of his reach. Over in Hammond, Bruce Mitchell prepares to start his second season without his beloved hunting dog Tyler. His partner, Ron Methvin thinks he has a great surprise for Bruce, but when they meet up, the plan blows up and puts their partnership to the test. And, at the end of the first day of gator hunting, Troy makes an announcement that rattles his family to the bone.

Monday, February 15th, 2016

2: The Code of the Swamp

After a horrible start to the season, Troy is desperate and does the unthinkable by bringing in outside help, despite objections from his sons and brother. Meanwhile, Ron is determined to turn his puppy into a gator dog; and an unorthodox duo known as "Salt and Pepper" enter the fray and hope to get their piece of the action.

Monday, February 22nd, 2016

3: All Hands on Deck

Troy's bad start continues, but he's determined to fill his 500-plus tags with help from fellow swamper Daniel Edgar's family. Meanwhile, Frenchy Crochet and Gee Singleton's best laid plans hit a snag; and R.J. and Jay Paul's fast start to the season continues and they reveal a family secret.

Monday, February 29th, 2016

4: Home Turf

Despite the Edgar family's help, Troy is still lagging behind and they have to return home, where they are able to fill their boats with gators, but run into an unforeseen problem.

Monday, March 7th, 2016

5: Monster Men

Willie Edwards is blind-sided by the largest monster he's ever taken on; Daniel Edgar attempts to take down a foe that has haunted him for years; an injury could end R.J.'s season.

Monday, March 14th, 2016

6: The Party's Over

When Daniel Edgar's boys show up late and hung-over, the party quickly comes to an end. Troy does battle with a poacher, as Willie risks it all to get the biggest gator he's ever hooked. Over in Hammond, Ron pushes to get the puppy a second chance with Bruce.

Monday, March 21st, 2016

7: Sweet Revenge

Troy tries an old family secret to change his luck; R.J. and Jay Paul hunt the same territory as the Edgar family; Glen utilizes "Swamp Medicine" and pays tribute to his brother Mitch.

Monday, March 28th, 2016

8: Gamblin' Man

Troy and his family gamble on new territory; R.J. goes solo and discovers a truth; Bruce tests Ron's puppy; and Frenchy and Gee are in hog heaven.

Monday, April 4th, 2016

9: Better Late Than Never

Troy helps someone out with his lines; Jacob's brother, Chase, doen't show up, putting the Landrys behind; Ron's puppy, Gunnar, finally gets his chance to prove himself; Dorien faces his biggest challenge yet.

Monday, April 11th, 2016

10: Cannibal Country

Troy goes head to head with a cannibal gator that threatens to ruin his season; Jay Paul gets closer to taking over the Molinere gator-hunting operation; Chase struggles to redeem himself.

Monday, April 18th, 2016

11: Big Claw

Troy and Guy hunt what could turn out to be the season's biggest gator; Jay Paul's bad call could cost him and his father big money; Daniel Edgar's obsession gets the better of him; and Glen Guist pulls a swamp trick to get his boat to a prime fishing spot.

Monday, April 25th, 2016

12: Home Stretch

Troy and Guy hustle to fill tags near the season's end; Jacob and Chase get a surprise while fishing their backyard; the Edgars catch a cold spell as lines come up empty; and Bruce and Ron put their puppy to the ultimate test.

Monday, May 2nd, 2016

13: End of the Line

The Landrys scramble to tag out on the season's final day, as R.J. and Jay Paul invade their territory. Also, the Edgars try to catch their final gator haul with help from friends.
Season 8
Thursday, February 16th, 2017

1: The Hunt Begins

Facing the prospect of buyer shutting down early this year, Troy promotes Chase to captain of his own boat. Daniel Edgar calls in his son to help fill tags. RJ and Jay Paul hunt on separate boats for the first time ever.

Thursday, February 16th, 2017

2: Fresh Blood

Chase fails to show up for his second day as captain. Dwaine struggles to live up to his dad's expectations. Bayou floods open up new territory for Frenchie and Gee. Glenn Guist returns to his house for the first time after a flood devastated his property, and must deal with some unwelcome guests.

Thursday, February 23rd, 2017

3: Breakdown

After a rocky start, Chase tries to redeem himself and get back into dad's good graces. Daniel sets a catch quota for his family to hit to stay on track. Jay Paul and Tommy jump a levee to tap new territory. Will breaks down alone in the heat of the blazing sun.

Thursday, March 2nd, 2017

4: Vampire Gator

A vampire gator terrorizes Troy's hunting grounds. Dwain and Daniel Edgar try and get in a groove. RJ hunts with his brother Al for the first time since they were teenagers. Willie struggles to get his season on track. Bruce, Ron and Gunner head into uncharted territory.

Thursday, March 9th, 2017

5: Landry vs Landry

Troy lays down a bet against Chase and Holden. Daniel's bragging wears Dwaine down. Gunner causes trouble for Bruce. Gee takes charge on Frenchy's boat.

Thursday, March 16th, 2017

6: Big Boy Mccoy

Chase stalks the biggest gator he's ever seen; Daniel annoys Dwaine; Kristi clears gators off her homestead; Frenchy's day doesn't go as planned.

Thursday, March 23rd, 2017

7: Pressure's On

Dwaine reaches a breaking point; Willie realizes he's losing money; Kristi hunts with her son; Glenn realizes a lifelong dream.

Thursday, March 30th, 2017

8: Good Luck, Bad Luck

Troy relies on a lucky charm, while Chase and Holden make their own luck. Jay Paul and Tommy go after an escape-artist monster named Houdini; Kristi battles gators on her land; Willie takes on poachers.

Thursday, April 6th, 2017

9: Bustin Chops

Daniel and Dwaine try to make amends; RJ and Jay Paul go head-to-head; Jacob gives Troy a hard time; Glenn must find a way to repay a friend.

Thursday, April 13th, 2017

10: Stranded

Bruce gets notice that his buyer is closing early. Troy issues a mandate to catch big gators only. Joey and Dorien get stranded. Frnechy and Gee take on a second job to make extra cash.

Thursday, April 20th, 2017

11: Brutus the Cannibal

Chase gets a taste of his own medicine. Daniel unveils a secret honey hole. Frenchy and Gee's battle a cannibal. Glenn starts a new business.

Thursday, April 27th, 2017

12: Times Runing Out

Troy confronts Chase about his obsession with sniping gators. Joey goes after his "white whale". Willie's buyer threastens to close early. Frenchy and Gee try to their last tags with big money beasts.

Thursday, May 4th, 2017

13: Racing Sundown

Willie rushes to tag out before his buyer shuts down for the season at the end of the day. Troy hangs more lines than ever before, and the Landry's race against sundown. Daniel's day turns sour. Jay Paul hunts the land next to his house.

Thursday, May 11th, 2017

14: The Hunt Ends

On the final day of the season, Troy's future as a gator hunter is on the line. The Edgars have more tags to fill on the last day than ever before. RJ gives Jay Paul the ultimate captain's test.

Thursday, May 18th, 2017

15: Monster in the Dark

Troy Landry and his nephew Holden head to the Florida Everglades to help friends whose lands are being terrorized by unknown beasts.

Thursday, May 18th, 2017

16: Savage Pursuit

Troy's search for the Nile crocodile takes him to the deepest and darkest parts of the Everglades.
Season 9
Thursday, February 1st, 2018

1: Never Surrender

With his industry on the verge of collapse, Troy urges the Landry family to hunt quickly and save on expenses. Holden struggles to shed bad habits, and Chase returns to his careless ways. Meanwhile, Dorien Edgar makes a dramatic decision, and the Molinere's switch roles.

Thursday, February 1st, 2018

2: Cajun Cartel

Chase and Jacob struggle for command of the boat. Holden steps up. Daniel tries out a new deckhand. Bruce and Ron's partnership is on the line.

Thursday, February 8th, 2018

3: Bruce's Dilemma

Bruce faces the toughest decision of his career; Dwaine pushes Joey's boat to the limit; Daniel returns to a monster's lair.

Thursday, February 15th, 2018

4: Houdini Returns

Troy puts his sharpshooting to the ultimate test; Frenchy ventures into uncharted territory; Jay Paul and R.J. pursue their old nemesis, Houdini; and Kristi hunts to pay for a new hay barn.

Thursday, February 22nd, 2018

5: Hell Rains Down

In the middle of a tropical storm, Troy risks a treacherous lake crossing; Daniel hunts in the Gulf of Mexico; and Jay Paul and RJ try to outrun Mother Nature.

Thursday, March 1st, 2018

6: Texas 911

Troy, R.J. and Bruce answer an urgent call from friends in Texas to help fill tags in the wake of Hurricane Harvey.

Thursday, March 8th, 2018

7: Texas Tag Out

The Cajun Cartel tries to tag out Texas hunters affected by Hurricane Harvey. Meanwhile, back in Louisiana, Jay Paul's reunion with an old friend leads to serious problems.

Thursday, March 15th, 2018

8: Hotter Than Hell

Willie employs a radical new strategy; Stringbean steps up; Jay Paul struggles with a moral dilemma; and Glenn takes on a risky new hobby.

Thursday, March 22nd, 2018

9: Swamp Ninja

Thursday, March 29th, 2018

10: Cajun Combat

Thursday, April 5th, 2018

11: Comeback Kings

Thursday, April 12th, 2018

12: Black Lagoon Battle

Thursday, April 19th, 2018

13: Poacher From Hell

RJ encounters a crisis. The Edgars battle family problems. Frenchy unleashes a radical strategy.

Thursday, April 26th, 2018

14: Savage Showdown

Troy protects locals. Big Tee reveals a secret. Willie makes a big gamble.

Thursday, May 3rd, 2018

15: Swamp Savage

Thursday, May 10th, 2018

16: Lone Hunter

Thursday, May 17th, 2018

17: Lockjaw

Thursday, May 24th, 2018

18: Speed Demons

Thursday, May 31st, 2018

19: Danger Zone

Thursday, June 7th, 2018

20: United We Stand
Season 10
Thursday, January 31st, 2019

1: Clear and Present Danger

The swampers are faced with a gator invasion that's threatening their community like never before. Determined to protect their neighbors, Troy teams up with swamp legend Terrel Evans, Jacob enlists python expert Dusty Crum to join the hunt, and veteran swamper Ronnie Adams puts his new partner, Ashley "Dead-Eye" Jones to the test as they venture into a wild swamp known as "the cemetery."

Friday, February 8th, 2019

2: Click Click

RJ and Jay Paul battle the gator explosion on sacred ground. Ronnie and Ashley track the sinister dinosaur terrorizing a community, and Joey has a new secret weapon to bag more predators than ever before.

Thursday, February 14th, 2019

3: Leviathans

Joey and Zak need a bird's-eye view to find the beast breaking all of their lines. Ronnie and Ashley take a gamble by pursuing gators on land. Jacob and Dusty try their luck hunting beasts in a small boat.

Thursday, February 21st, 2019

4: No Man's Land

As hunters travel deep into the swamp, Joey and Zak use an off-road buggy to chase a giant bull gator. Daniel and Big Tee journey by land to reach a far off honey hole, while Willie has an old score to settle in the eerie Black Lagoon. Frenchy and Gee upgrade their boat with a Cajun trick.

Thursday, February 28th, 2019

5: Cow Killers

Daniel and Big Tee respond to an urgent call for help from an old friend. Ronnie and Ashley bring out a secret weapon to bag colossal gators, while Frenchy rolls up his sleeves to protect his own land. Troy and Terral pursue a slippery old nemesis.

Thursday, March 7th, 2019

6: Bringing the Heat

As the Swampers battle the extreme heat, Ronnie pushes himself to the brink; Troy and Terral head out on an overnight mission to defend a state park; Dusty uses some Everglades magic in the swamp; Daniel goes on a risky solo mission.

Thursday, March 14th, 2019

7: Cajun Cyclone

A major storm rages on the Gulf Coast, and Troy, Terral, Jacob and Dusty race to run their lines; lightning forces Ronnie and Ashley to take shelter; a broken water pump threatens to sink Frenchy and Gee.

Thursday, March 21st, 2019

8: Raising the Stakes

Ronnie wins extra tags in a poker game; RJ and Jay Paul chase a beast encroaching on their land; Troy plans a stakeout to catch the mysterious man poaching his lines; Joey and Zak stalk a vicious cannibal that is terrorizing other gators.

Thursday, March 28th, 2019

9: Hungry for More

DescriptionDusty is determined to help bag a behemoth that's been eating other gators; Frenchy and Gee hunt for the beast that's been stealing all of their bait; Troy and Terral pursue the giant that killed a neighbor's dog; Willie takes on a 900-pound monster.

Thursday, April 4th, 2019

10: Night Terrors

The Swampers brave eerie waters to hunt creatures after dark. In a time honored tradition, Jacob and Holden pursue frightening gar fish. Ashley and Ronnie battle flying carp in Mississippi while catching elusive gators at night. Frenchy and Gee go frogging for a tasty delicacy. On an overnight bow fishing adventure RJ shows Jay Paul that he's still the hunter to beat. Daniel and Joey show Zak how shrimpin' is done in the Gulf.

Thursday, April 11th, 2019

11: Wild Wild Swamp

Troy and his armada take an overnight trip to the legendary hunting ground, Cow Island. Joey and Zak go on a special mission to protect the Edgar's hometown while Daniel takes matters into his own hands to deal with a poacher. A bad "fish kill" means easy eating for the gators, forcing RJ and Jay Paul to snipe them from long range.

Thursday, April 18th, 2019

12: Legends of the Swamp

Joey and Zak doggedly pursue the mysterious gator known as the Phantom. Ronnie and Ashley venture into Dead-End Bayou and up the ante with a side bet. Troy spends the day with a swamp legend. Engine trouble threatens to leave Willie stranded and ruin his hunt for giant monsters.

Thursday, May 2nd, 2019

13: Rolling with the Punches

In the race to tag out, the hunters are pulling out all the stops. Daniel and Big T use a special bait while Ashley surprises Ronnie with a secret weapon of her own. Frenchy needs "Cinderella" to reach a remote honey hole but can his trusty boat handle these oversized beasts? Willie goes all out to take down an old nemesis.

Thursday, May 9th, 2019

14: Tag Out or Die Trying

Thursday, May 16th, 2019

15: Voodoo Python

Thursday, May 23rd, 2019

16: Crocogator

In this special episode, Troy heads to the Everglades to help a friend hunt down mysterious invasive species that are terrorizing locals, including massive hybrid snakes and the fabled "crocogator."
Season 11
Thursday, January 23rd, 2020

1: Raging Bulls

Desperate to cull the exploding gator population, the swampers employ new, risky tactics to target giant breeding Bulls. Joey and Zak create a feeding frenzy using wild Hogs as chum. A gator takes a bite out of Ashley and Ronnie. Willie Edwards teams up with his rookie son, Little Willie. And Troy and Terral embark on their most dangerous mission yet.

Thursday, January 30th, 2020

2: Return to Froggy Bayou

As the season ramps up, Joey and Zak stake out game trails to nab deer-eating gators. After he's sabotaged by angry locals, Ronnie recruits Terral to help him get back into his prized honey hole. Troy tests the patience of a new deckhand. Daniel and Big Tee get creative with their bait.

Thursday, February 6th, 2020

3: The Champ

As week one comes to a close, Troy and Terral protect a friend's fish camp with the help of their ace-in-the-hole sniper. The Edwards boys go toe-to-toe with a heavyweight gator known as The Champ. Deadeye Jones puts her Daddy's gun to the test.

Thursday, February 13th, 2020

4: Mystery in the Bayou

Not catching any gators, Troy and Terral test a radical new strategy; Jacob's new deckhand tries to prove his worth; young guns Brock and Aaron make a name for themselves in the swamp; Joey and Zak stalk a monster bull.

Thursday, February 20th, 2020

5: Bad Banana

Ronnie's day takes a turn for the worse when Ashley discovers a bad omen on board; Brock and Aaron gamble on a new hunting area; without his partner, Daniel, 70, pushes his limits on a solo hunt.

Thursday, February 27th, 2020

6: Friday the 13th

Strange things are happening in the Swamp. It's Friday the 13th, Daniel and Big Tee chase a bait-stealing monster called The Ghost. Jacob and Don hit a run of bad luck while Willie and his son brave the hazard-filled waters of The Graveyard. Brock and Aaron find a good luck charm.

Thursday, March 5th, 2020

7: Deadeye Driver

The swamp heats up as Daniel and Big Tee face off against trespassers. Meanwhile an old timer teaches Troy new tricks. Young guns Brock and Aaron get lost in the Bayou backwaters. Ronnie and Ashley navigate dueling airboats to a secluded honeyhole.

Thursday, March 12th, 2020

8: Airboat Armada

Troy assembles a crew to infiltrate Cow Island; Ronnie and Ashley assist the Landrys with an armada of airboats; Brock and Aaron chase their biggest beast of the season.

Thursday, March 19th, 2020

9: One Man Army

Thursday, March 26th, 2020

10: Casanova Gator

King of the Swamp Troy Landry gambles on Terral's secret honey hole. Willie gives his son the reins for the first time. Ronnie baits with rotten duck. Joey and Zak search for a monster bull.

Thursday, April 2nd, 2020

11: The Cannibal

Jacob leads the Landry clan into Big Bull Bayou. Chase hunts secluded channels with his tail boat. Daniel and Big Tee track a giant cannibal. Joey hunts solo.

Thursday, April 9th, 2020

12: Swamp on Fire

Thursday, April 16th, 2020

13: Graduation Day

Thursday, April 16th, 2020

14: Final Showdown

On the final day of the season, Troy and Terral try to tag out in a cursed bayou. Jacob and Don chase monsters into deep waters. Daniel's airboat breaks down in the marsh, while Joey and Zak try to keep the family on track. Ronnie and Ashley struggle to recover from missed days on the water.
Season 12
Thursday, February 4th, 2021

1: Gator Attack

Thursday, February 4th, 2021

2: Cajun Queen

As aggressive gators invade every corner of the swamp, Troy and Pickle chase the bulldozing monster called Freight Train before it rips the bayou to shreds. Alligator Queen Liz Cavalier returns to the swamp to help cull the population.

Thursday, February 11th, 2021

3: Battle of the Baits

The gators are getting more aggressive, and they're threatening local residents; retired swamp veterans pit their skills against the predators, as they help the next generation navigate the perils of the swamp.

Thursday, February 18th, 2021

4: The Boneyard

Swamp legends Frenchy and Gee return to the battle, but a familiar foe spoils their plans; Joey and Zak hunt a marsh full of tall grasses, and they're forced to call in aerial reinforcements to get the job done.

Thursday, February 25th, 2021

5: Heat Wave

A record-breaking heatwave consumes the bayou. Ronnie and Ashley try to run 100 lines to take advantage of a feeding frenzy. Willie and his dad, Junior, captain separate boats to leapfrog lines and finish faster. Don invents a slow drip-device to prevent Jacob's bait from drying out. Joey and Zak hunt along the banks of a popular watering hole for thirsty cattle.

Thursday, March 4th, 2021

6: Swamp Secrets

Troy and Pickle brave the breeding grounds known for aggressive female gators. Daniel teaches his grandson, Dorien, the secrets of the swamp. Ashley hunts alone for the first time while Ronnie recovers from heatstroke. Bruce chases a deadly cannibal that's ruining his favorite honey hole.

Thursday, March 11th, 2021

7: Darkest Fears

Troy and Pickle bring a special guest onboard. Joey and Zak risk it all on the hunt for the biggest alligator Joey Edgar has ever seen. Ronnie and Ashley face their darkest fears in an area known as The Cemetery. Liz and Destin face high water and a low bridge in their quest for monsters.

Thursday, March 18th, 2021

8: Day of the Deckhand

Troy works as Pickle takes the captain's seat; Don Brewer hunts gators solo; Mr. Daniel and Dorien find themselves caught in the middle of a gator feeding frenzy; Willie and his dad, Junior, fish gators together for the first time in years.

Thursday, April 1st, 2021

9: Horse Eater

Troy and Pickle reach deep into their bag of swamp tricks to nab a horse eating gator. Dorien takes the lead to prove himself. The long season brings Willie, his son and their gear to the breaking point. Troy sends his son Chase on a special mission.

Thursday, April 8th, 2021

10: Black Clouds

Thursday, April 15th, 2021

11: To The Rescue

Thursday, April 22nd, 2021

12: Fire Power

Thursday, May 6th, 2021

13: Gators on Ice

An unexpected cold front threatens Troy and Pickle's season, Jacob and Don shoot their way out of a tough spot, Joey and Zach use an old school trick to get gators to bite, and Liz reaches into her bag of tricks to beat the weather.

Thursday, May 13th, 2021

14: You Bet Your Gator

Joey and Zach go head-to-head with massive monsters and Mr. Daniel and Dorien, Ronnie uses an unexpected trick to catch a wily beast, Little Willie puts his big idea to the test.

Thursday, May 20th, 2021

15: Tag Teaming

Liz and Destin resort to old tricks, Frenchy & Gee put their partnership to the test, Bruce uses secret knowledge to try to tag out, Dorien has a big surprise for Mr. Daniel.

Thursday, May 27th, 2021

16: Bayou Blowout
Season 13
Thursday, January 27th, 2022

1: Gators on the Storm

Hunters scramble to fill as many tags as possible before Hurricane Ida, an unprecedented category 4 storm, shuts down their season.

Thursday, February 3rd, 2022

2: Nothing but Bulls

With their buyer shut down after Hurricane Ida, the Edgars hunt for giant bulls they can skin themselves. The Landrys lend a hand to Ronnie and Ashley after being devastated by the storm.

Thursday, February 10th, 2022

3: Battle of the Sexes

Troy and Ronnie compete against their deckhands, Pickle and Ashley, in a battle of the sexes. The Edwards rush to make up for lost time. Best friends Leron and Porkchop move to new hunting grounds after Hurricane Ida demolished their hometown. Bruce surveys the storm damage on his property.

Thursday, February 17th, 2022

4: Blast in the Bayou

Ronnie and Ashley follow an underwater pipeline looking for big gators and come across a gas leak that puts their lives in danger. Jacob and Don head for their favorite honey hole, only to find it blocked with trees that require an explosive solution. Then, when Pickle calls in sick, Troy's forced to hunt alone. Leron and Porkchop confront a menacing storm. Bruce hunts for a giant to fill his freezer.

Thursday, February 24th, 2022

5: Gators in Low Places

With water levels dropping rapidly, Joey and Zak race to fill their tags before getting stranded in a remote canal. Troy takes advantage of the low water to settle an old score with a legendary adversary. The Edwards target giants searching for deeper water. Leron and Porkchop navigate a swamp minefield of tree stumps that could sink their boat. Bruce helps a friend fills his crab pots.

Thursday, March 3rd, 2022

6: Secret Sauce

Facing a heatwave, Pickle tries out her special bait, frozen chicken pops. The Edgars gamble on the cooler waters at the mouth of the Mississippi. Ronnie struggles to get through the day without collapsing. While Leron concocts a special secret sauce to attract gators. Bruce teaches his grandson about the family Gator farm.

Thursday, March 10th, 2022

7: Battle of Black Lagoon

Water levels are rising quickly, forcing Leron and Porkchop to race the incoming tide. Willie goes after his old foe, Black Lagoon. Ronnie and Ashley use their airboat to reach new honey holes. Joey and Zak struggle through a wasp-infested canal. Chase fishes for sinker cypress gold.

Thursday, March 17th, 2022

8: Sinkhole Giants

The Landrys fish in a dangerous sinkhole that could swallow them whole. Ronnie and Ashley battle the Cane Breaker. The Edgars hunt down the menacing beasts breaking into local fishermen's crab traps.

Thursday, March 31st, 2022

9: Swamp Professor

On a hunch, Daniel Edgar rushes to run tags before a rain storm hits. Don captains his boat with the help of a deckhand who calls himself "Black Rambo." Ronnie calls upon the help of a float plane to scout a gator hotspot. Leron and Porkchop struggle to stay on the same page.

Thursday, April 7th, 2022

10: Captain Pickle

Pickle gets her shot to be captain, but Troy struggles to hand over the reins. Jacob takes his son gator hunting for the first time. Ronnie and Ashley fish in a traditional pirogue, but they might be in over their heads. The Edgars blaze a trail into an untouched swamp. Chase Landry explores a sinker cypress hot spot.

Thursday, April 14th, 2022

11: Crawfish Monster

Facing a cold snap, Daniel bets on a hot spring honey hole. Joey and Zak chase a giant into the crawfish ponds. Troy teaches Pickle to fish with a treble hook. Leron and Porkchop try a radical new strategy. Don tries to resurrect his sniper skills.

Thursday, April 21st, 2022

12: Full Moon Mayhem

Joey and Zak try to cash in on the full moon feeding frenzy. Daniel seeks revenge on Luna Bull. Pickle's superstitions come back to haunt her. Chase hunts sinker cypress near an old sawmill. The Edwards try out a shiny new bait.

Thursday, May 5th, 2022

13: Swamp Juice

Willie and Little Willie compete for the title of best marksman. Don puts his Swamp Juice to the test. Ronnie struggles to hunt alone. Chase is plagued by a sinker cypress menace. Leron and Porkchop set their sights on the swamp's biggest monsters.

Thursday, May 12th, 2022

14: Tag Team Gators

Hoping to tag out, the Edgars face new challenges and confront an old nemesis. One mistake turns Troy and Pickle's day into a nightmare. Willie prepares his son for the next level. Ronnie and Ashley hunt a giant spotted by a local.

Thursday, May 19th, 2022

15: Til the Fat Gator Sings

On the last day of the season the Landrys learn nothing comes easy. Leron and Porkchop battle bulls and each other. Willie risks not tagging out by refusing to set lines. Ronnie and Ashley struggle to fill their remaining tags.
Season 14
Thursday, January 5th, 2023

1: Gator War

It is an all-out Gator War as hunters battle head-to-head in a competition to win 350 new alligator tags at the end of the season. Troy aims to get an early lead. While Ronnie sets his sights on dethroning the King of the Swamp. Willie and Little Willie chase nothing but monsters. Ashley steps up to captain her own boat. Leron and Porkchop go all out but struggle to put their treble hook to good use.

Thursday, January 12th, 2023

2: The Big 10

The Landry's target the legendary beasts of Cow Island. Daniel sets an ambitious goal to catch 10 alligators over 10 feet long. Ashley gambles on a new hunting ground. Willie and his son aim to keep their treble streak alive.

Thursday, January 19th, 2023

3: Pig Head

Ronnie faces a challenge in his own territory. Joey and Zak use pig heads to lure in giants. Leron and Porkchop battle a poacher stealing their catch. Troy places a big bet on Spearhead Lake. Jacob welcomes a new deckhand.

Thursday, January 26th, 2023

4: Swamp Of The Giants

Ashley and Anna try to knock Troy off his throne in his own backyard. Daniel's strategy falls to pieces. Leron and Porkchop call in reinforcements. Troy and Pickle risk their lives to hunt in Deadwood.

Thursday, February 2nd, 2023

5: Pickle's Secret Weapon

Anna takes aim at swamp monsters with her bow and arrow; Pickle surprises Troy with her secret weapon; Black Rambo hunts for a legendary antique rifle; Little Willie breaks news to his dad that transforms their season; Joey and Zak chase a beast.

Thursday, February 9th, 2023

6: Pirate Cursed Gators

Jacob and Don venture into a cursed pirate swamp; Willie fishes solo after Little Willie takes a land job; Ronnie and Timmy battle poachers; Troy gambles on Pickle's new hot spot; Leron and Porkchop step up their game.

Thursday, February 16th, 2023

7: Flying Gators

Daniel and Dorien call in air support; Ronnie and Ashley compete in a battle of the sexes; Black Rambo hunts for a legendary payday; Bruce tries to save his season.

Thursday, February 23rd, 2023

8: Gators From the Grave

Troy attempts to run a record-breaking 100 lines alone; Ashley and Anna venture into a notoriously haunted swamp known as the Cemetery; Black Rambo searches for a legendary vampire killing kit; Joey and Zak try to save a lost dog.

Thursday, March 2nd, 2023

9: Hungry, Hungry Gators

Troy and Pickle hunt the deepest waters of the swamp. Ronnie wrestles a cannibal gator that's destroying his chances to move up in the rankings. Leron and Porkchop go after monsters threatening their community. Daniel chases giant but infertile bull gators. Willie races against time to avoid getting trapped.

Thursday, March 9th, 2023

10: Pickle's Holiday

Pickle teams up with Jacob and it's almost like being on vacation; Zak tries to make up for a crucial mistake; Bruce ventures into uncharted territory; Ashley sets her sights on monstrous land gators; Daniel gambles on crab traps to lure giants.

Thursday, March 23rd, 2023

11: Gator Lightning

A storm is headed for the swamp; Daniel faces the tempest head-on; Ronnie braves dangerous lightning; Ashley tries to outrun the rain while Leron and Porkchop wade right in; Bruce gambles on heading south away from the rains.

Thursday, March 30th, 2023

12: Flash Frozen Gators

An unexpected cold front threatens to freeze up gator season; Troy looks for warm waters to save the day; Don mixes up a special juice to lure big gators; Willie beats the cold with a radical new strategy.

Thursday, April 6th, 2023

13: Zombie Pirate Gators

Troy runs into big trouble in his favorite honey hole; Daniel chases a legendary gator known as The Pirate; Leron and Porkchop battle a voodoo curse and confront a zombie gator; Black Rambo answers a call for help from his grandpa.

Thursday, April 13th, 2023

14: The Marina Monster

As the garden shaft operation gets deeper, the evidence of gold gets stronger. Willie gets an unexpected boost at the perfect time. Meanwhile Ronnie and Timmy target a monster terrorizing a local marina. Don hustles to impress the King of The Swamp as Leron and Porkchop take on their most ambitious day ever. And the Edgars bet on the giants lurking in the family's crawfish ponds.

Thursday, April 20th, 2023

15: Big Gators or Bust

As gator season comes down to the wire, Ashley and Anna try to evade poachers; Troy calls upon his decades of swamp wisdom to reclaim the lead in the competition; Bruce battles a voodoo curse; Jacob and Don save their best hunting spots for last.

Thursday, April 27th, 2023

16: Who Will Be King?

It's the final day of gator season and teams are all within striking distance of winning the competition for 350 new tags; Ronnie and Ashley fight to hang onto their lead while Troy battles to keep his title as "King of the Swamp".