update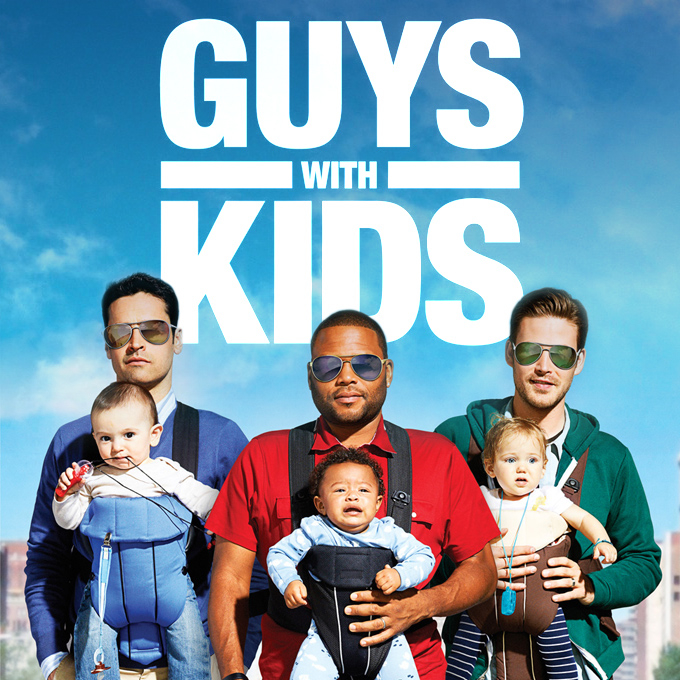 Season 1
Wednesday, September 12th, 2012

1: Pilot

Chris tries to find a babysitter so he can go to a basketball game without his ex-wife finding out; Gary and Manny get some time alone in an unusual spot; Nick forgets something important.

Wednesday, September 26th, 2012

2: Chris' New Girlfriend

Nick confesses to having a shared past with Chris' new girlfriend; Gary steels himself for the consequences of forgetting his anniversary.

Wednesday, October 3rd, 2012

3: Marny Wants a Girl

After having four boys, Marny wants to try for a girl; Sheila plans and signs everyone up for a child CPR class.

Wednesday, October 10th, 2012

4: The Standoff

Gary experiments with unconventional disciplinary tactics; Marny insists on helping Chris; a school project leads Nick to feel overly competitive.

Wednesday, October 17th, 2012

5: Gary's Day Off

Marny agrees to take care of the kids so Gary can have a break; the guys help Sheila move in hope of getting back Chris' Giants tickets.

Wednesday, October 24th, 2012

6: Apartment Halloween

Nick goes to war with the new co-op board president, Lydia (Marissa Jaret Winokur), when she forbids his annual Halloween decorations.

Wednesday, October 31st, 2012

7: The Bathroom Incident

Gary gets Emily's help organizing his apartment; Freddie and Ernie lock themselves in the bathroom; the guys talk to Nick about his lack of preparation.

Wednesday, November 14th, 2012

8: First Birthday

Chris plans a nontraditional celebration for Ernie's first birthday; Manny and Gary try a kale-only diet; Sheila tries to deal with her breakup.

Wednesday, November 21st, 2012

9: Thanksgiving

Sheila tries to win the gang over with a traditional Thanksgiving dinner; Gary decides to spend the holiday waiting in line for a TV that's on sale.

Wednesday, December 5th, 2012

10: Christmas

Emily and Nick think Manny and Gary's marriage is in a rut; Sheila and Chris must decide who keeps the engagement ring after their divorce.

Wednesday, January 2nd, 2013

11: First Word

Nick and Chris argue about who brought Sheila into their life; Gary talks about the origin of his chipped tooth; Sheila and Chris wait for Ernie's first word.

Wednesday, January 9th, 2013

12: Marny's Dad

Gary is willing to do anything to earn his father-in-law's respect; Chris goes on a date with Shelia.

Wednesday, January 30th, 2013

13: Me Time

Overwhelmed by pressure at work and at home, Marny lies to Gary in hope of securing some time alone; when Chris signs the group up for trivia night, Nick and Sheila's competitive nature causes problems.

Wednesday, February 6th, 2013

14: The Will

A near-death experience leaves Marny and Gary worried about their children's future; Chris is jealous of Ernie's new male nanny (Mark Consuelos).

Wednesday, February 13th, 2013

15: Gary's Idea

Marny is dismayed when Gary comes up with a business idea; Chris decides to reinvent himself and starts a new hobby.

Wednesday, February 20th, 2013

16: Rare Breed

Gary struggles to keep up with his successful new career and his responsibilities as a dad; a missing toy makes a sound that keeps Emily and Nick up at night; Ernie is held back at his play group.

Wednesday, February 27th, 2013

17: Divorce Party

When Chris and Sheila think about having another baby together, Nick and Emily plan a divorce party to remind Chris about his past with Sheila; Marny's younger sister is hired as Gary's assistant.