update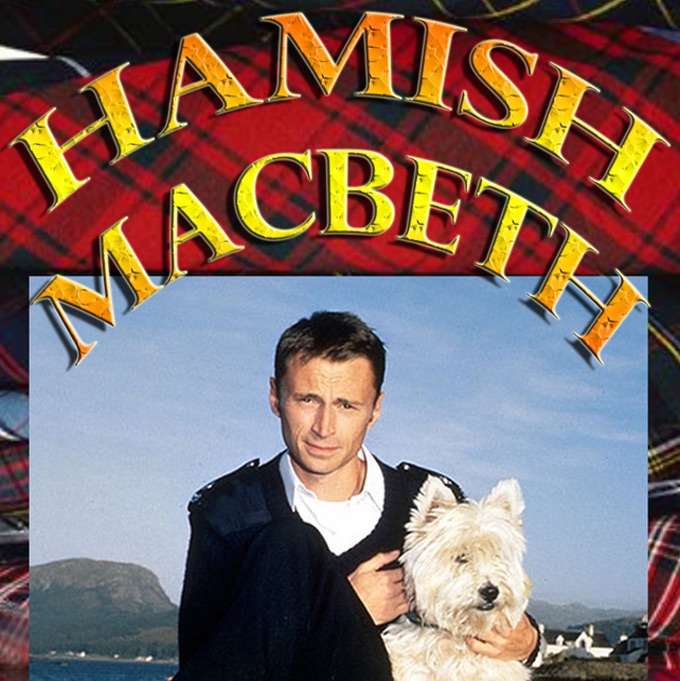 Season 0
Sunday, March 23rd, 2008

1: The Cult of Hamish MacBeth
Season 1
Sunday, March 26th, 1995

1: The Great Lochdubh Salt Robbery

Police constable Hamish Macbeth is baffled by two apparently unrelated mysteries: a huge quantity of table salt has been stolen from Rory Campbell's general store; and Geordie Robb, a local bully, is missing. Hamish outwits his superiors when he makes a connection between the two mysteries.

Sunday, April 2nd, 1995

2: A Pillar of the Community

Newcomers to Lochdubh Vicky and Paul Jeffreys cause a stir: Vicky tries to put reluctant villagers back in touch with their Highland heritage, gradually alienating them. Hamish investigates when this unpopular, meddling newcomer, receives anonymous threats.

Sunday, April 9th, 1995

3: The Big Freeze

Major Maclean stages a robbery to make a false insurance claim. Before Hamish can settle things quietly, Inspector Bruce instigates a major surveillance operation.

Sunday, April 16th, 1995

4: West Coast Story

Hamish sets out to expose the hypocrisy of a bank manager. Hamish is having financial troubles, and Rory Campbell bails him out; in return, Hamish agrees to take part in Lochdubh's amateur production of West Side Story.

Sunday, April 23rd, 1995

5: Wee Jock's Lament

A strange premonition, two escaped convicts on the run who injure Hamish's dog, Wee Jock, lead Hamish on a quest for revenge. TV John rounds up a posse to prevent Hamish from doing something he'll regret.

Sunday, April 30th, 1995

6: A Bit of an Epic

On a mountain trek led by Colonel Don Maxwell, Hamish advises caution once the climbers have reached their goal, but Maxwell urges them on into a dangerous situation.
Season 2
Sunday, March 24th, 1996

1: A Perfectly Simple Explanation

A hellfire sect leader sees the town as the new Gomorrah. Hamish's reputation is undermined and his tolerance stretched to the limit when he is denounced as the devil incarnate.

Sunday, March 31st, 1996

2: In Search of a Rose

Whale-spotting trips and the disappearance of a local seafarer involve Hamish in a murky underwater investigation.

Sunday, April 7th, 1996

3: Isobel Pulls It Off

Village reporter Isobel stumbles on a story that could put her in the big league. She emerges with a fresh image and a hot new boyfriend, leaving Hamish squirming with jealousy.

Sunday, April 14th, 1996

4: Radio Lochdubh

Hamish turns a deaf ear to the local pirate radio station which is having a remarkable influence on the town. But when the radio authority sends a defector van to close down transmission, he is caught up in a conflict of loyalties.

Sunday, April 21st, 1996

5: No Man Is an Island

Personal crisis takes Hamish to a remote island from which he intends never to return. But he is not alone. Meanwhile, his absence from Lochdubh is keenly felt when his over-zealous replacement makes himself a nuisance.

Sunday, April 28th, 1996

6: The Lochdubh Deluxe

A family feud at the funeral parlour comes to a head. It is suggested that space aliens have snatched a body from the local burial ground.
Season 3
Sunday, March 16th, 1997

1: The Honourable Policeman

Tongues are set wagging in Lochdubh when the lonely local laird, Major Maclean, returns home from holiday with a glamorous fiancee - but is it his animal magnetism or his Highland estate that Serena finds so irresistible? Hamish is to be best man at the wedding, but he already has his hands full coping with Anne Patterson, the overzealous WPC trainee who's been posted to Lochdubh. His convincing performance as the model policeman sweeps Anne off her feet. Will Hamish resist her undoubted charms - and will he discover the true identity of the Major's fiancee before the marital knot is tied?

Sunday, March 23rd, 1997

2: Deferred Sentence

Holidaying alone oil the island of Laggan-Laggan, Hamish is drawn into a twenty-year old mystery which has poisoned the community. Why do the islanders shun Hamish's hosts, the Catholic priest, Father McPhail and his Protestant sparring partner, Enoch McDuff? Anxious to avoid being caught in their inter-dominational crossfire, Hamish pretends to be Jewish. He is intrigued by Laura McDuff's allegations concerning the mysterious death of her mother all those years ago, but is his interest in her simply that of a policeman Who Suspects foul play?

Sunday, March 30th, 1997

3: The Lochdubh Assassin

A gang of ruthless villains descends on Lochdubh, hot on the heels of young tearaway Frankie Bryce and his Aunty Jean, Isobel's best friend in Glasgow. Isobel brings them to Lachie Junior's funeral parlour where Lachie is happy to shelter them - especially once he claps eyes on Jean. Hamish, however, has a big problem. He knows Tam Flood and his henchmen are dangerous, but he can do nothing until they do something. Ignoring Hamish's warnings, TV John takes pre-emptive action, the villagers close ranks, and the old local legend of Wee MacPhee raises its ugly head.

Sunday, April 6th, 1997

4: The Good Thief

Esme has discovered that young Frankie Bryce has an unexpected musical talent and the villagers are pinning their hopes and staking their bets on Frankies angelic voice winning them the Willie McGraw Trophy for treble singing, the hard-fought annual contest between Lochdubh's Stag Bar and the Dunbracken Arms. But trouble arrives in Lochdubh in tile shape of Tusker Gray, Frankie's best friend from Glasgow. Tusker's disruptive behaviour threatens to sabotage the contest and undermine Frankie's will to win. Will Hamish discover Tusker's secret before its too late?

Sunday, April 13th, 1997

5: The Trouble with Rory

When fire destroys part of Lochdubh Primary School, Esme is horrified to learn not only that the council intends closing the school for good, but that her lover Rory Campbell has been party to their plans all along. Strong passions are aroused by Esme's ensueing media campaign and with Isobel returning as a TV reporter, Hamish battles to keep the peace. He forms a surveillance unit to track down a suspected arsonist; but there is another mystery in Lochdubh - what is the trouble with Rory?.

Sunday, April 20th, 1997

6: More Than a Game

Lochdubh prepares for tile annual shinty match against Dunbracken with a ruthless Lachlan coaching the village team. Last year was Dunbracken's nineteenth win in a row; a twentieth will award them the trophy forever and there's high tension in the air. The Lochdubh players are amazed when star goalie Lachie Junior walks out on the team, then Lachlan turns into a love-sick Romeo besotted with a voluptuous, leather-clad female biker. Hamish however suspects that all is not what it seems, and the villagers hatch a plot to overcome foul play at the match.

Sunday, April 27th, 1997

7: Destiny (1)

TV John's long-lost brother, the one-eyed, one-legged, one-armed Kenneth McIver, is Sprung from a South American gaol by millionaire Torquil Farquar McFarquar. Ex-patriate McFarquar has a passion for all things Scottish and has heard that Kenneth knows the whereabouts of the real Stone of Destiny, coronation stone of the ancient Scottish kings. Scenting a fortune in the offing, Kenneth sets off for Lochdubh, accompanied by mysterious hypnotist Ava Grimm. Meanwhile, TV John has had premonitions of the impending death of someone very close. How can the villagers convince him it's all in tile mind?

Sunday, May 4th, 1997

8: Destiny (2)

Kenneth and Ava have stolen the Stone of Destiny, and TV John is missing. Hamish, Isobel and a posse from Lochdubh embark on a death-defying trek across mountain and moorland in order to rescue their friend and save a treasured symbol of the nation's heritage. As adversity brings Hamish and Isobel closer together, myth begins to merge with reality and the ghosts of Scotland's past appear to help them on their way, but ultimately there's no salvation without sacrifice.