update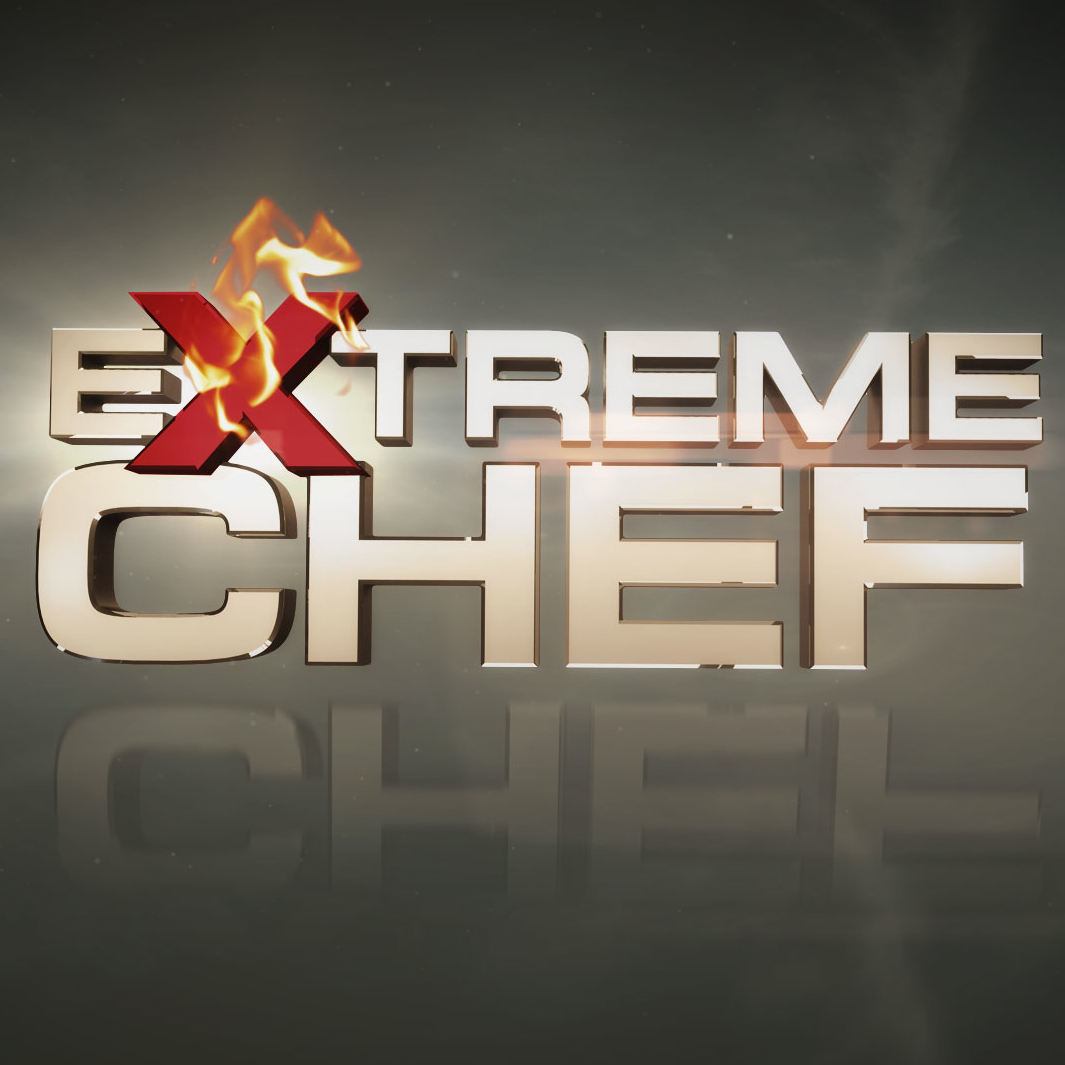 Season 1
not specified

7: Survive the Farm

not specified

8: Wedding Crashers

Sunday, June 26th, 2011

1: Ghost Town

Three chefs arrive in an old west ghost town in Landers, Calif., where the competitors must gather rattlesnake meat in a burlap sack but have to make it past five hissing snakes to get there. For the next challenge, the chefs must procure their ingredients from a broken down chuck wagon and transport them via whiskey barrel through the muddy terrain. With twist after twist, the competitors must cook up a meal for twelve hungry cowboys and are handcuffed for the last ten minutes of cooking time. In the ultimate showdown, the two remaining chefs cut open hay bales to find their ingredients and cook up the perfect single bite using only miners' tools and hot coal. The Extreme Chef perfects the art of old-time x-factors and walks away with the coveted title.

Thursday, June 30th, 2011

2: Rock the Block

It is not an average day in a Newhall, Calif. neighborhood when three chefs join to battle for the title Extreme Chef. In the first challenge, the competitors must rummage through a garage to find a hidden wagon, stroller and grocery cart, and then wheel it to the back of a pickup truck to grab unmarked canned goods and prepare a meal in 30 minutes. Next, the chefs must knock on a residents' door, gather cooking materials from their pantry and race back to the streets, but not without a few extreme twists. Competitors must cook a hot appetizer on the block of a car engine all the while managing their meal in a torrential downpour. To top off the meal, the three chefs make a fruit side dish in only 30 minutes. After one elimination, the two remaining chefs must dive to the bottom of a 10-foot pool, grab a spoon and then get the remaining ingredients from a brown bag lunch from neighborhood children. Who will prepare the perfect spoonful to impress the judges and garner the title Extreme Chef?

Thursday, July 7th, 2011

3: Mountain Chefs

Three chefs battle a mountainous cooking challenge, hiking a steep trail with all their supplies before creating an incredible meal. And when the chefs dive into a frigid lake to capture their own fish, a dramatic rescue is needed to get one of them out.

Thursday, July 14th, 2011

4: Beach Blow Out

Three chefs must jump off a boat and swim to a deserted island, where they'll source the land for their food. Using only a treasure map to locate their meat and the supplies swept from the ocean, the chefs must build their own work stations and create an oceanside delight

Thursday, July 21st, 2011

5: Ice House

A hail storm throws the chefs into a panic as they attempt to cook in a freezing cold ice house. And to source their ingredients, they must race down ice slides and chisel through 300-pound blocks of ice.

Thursday, July 28th, 2011

6: Mexican Showdown

Three chefs must travel through a Mexican villa with a stubborn donkey carrying their equipment. Other cooking obstacles include live scorpions, sugar-filled pinatas and an overly aggressive mariachi band.
Season 2
not specified

1: Doomsday Survival

Seven chefs begin the culinary adventure of a lifetime in a post-apocalyptic wasteland, scavenging for their ingredients and tools. After using freeze-dried foods and building fires from scratch, one chef won't survive.

not specified

2: Coast Guard Cook-Off

The chefs team up with the US Coast Guard for an intense cooking adventure at sea. They must prepare military MREs, rescue ingredients from a capsized boat and cook in the cramped galley of a Coast Guard Cutter.

not specified

3: Desert Survival

The remaining five chefs go back in time to cook like the Native American Indians, adapting to indigenous desert foods and tools. But a brutal dust storm, spiny cacti and toxic fruit all lead to one chef's demise.

not specified

4: Off to Thailand

The final four chefs must adapt to the culture and cuisine of Thailand, one of the culinary capitals of the world.

not specified

5: The $50,000 Bite

The final three chefs battle in the remote jungles of Thailand for $50,000 and the title of Extreme Chef.