update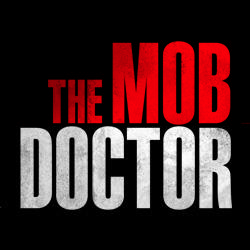 Season 1
Monday, September 17th, 2012

1: Pilot

A Chicago doctor is torn between two worlds in the series premiere of this medical drama. Forced to ignore the sacred Hippocratic Oath,Dr. Grace Devlin must focus on her up and coming surgical career while also paying off her family's debt to the Southside Mob of Chicago.

Monday, September 24th, 2012

2: Family Secrets

Grace and Dr. Robinson work on a heartbreaking case of a young bride who has a difficulty controling her mood changes. Meanwhile, Alexander sends Grace to meet Donte Amanto who used to be Paul Moretti's rival and now suffers from mysterious, severe disease.

Monday, October 1st, 2012

3: Protect And Serve

Grace treats the victims of a deadly car accident, but is shocked when she also has to help the hit-and-run driver involved. Meanwhile, a person from Grace's neighborhood winds up in the psychiatric ward after a fight in a bar; and Nate makes a tactical decision.

Monday, October 8th, 2012

4: Change of Heart

Dr. Grace Devlin must save the life of an old friend injured in a pub-crawl accident, while tasked by Constantine with delivering the child of a pregnant call girl. Meanwhile, Franco has to track down a young woman whose whereabouts are crucial to his boss.

Monday, November 5th, 2012

5: Legacy

As she fights for a critically ill woman's (Laura Breckenridge) heart transplant, Dr. Grace Devlin is asked by Constantine to kill her patient's estranged and imprisoned father (Brian Goodman) in order to get the organ she needs to save her life.

Monday, November 12th, 2012

6: Complications

Emotions reach a breaking point when Grace and Brett's relationship shows signs of strain due to their demanding and hectic schedules. Meanwhile, Grace finds herself in a perilous situation when mob boss Paul Moretti (Michael Rapaport) takes matters into his own hands.

Monday, November 19th, 2012

7: Turf War

When two innocent bystanders are caught up in an ambush meant for Franco and the rest of Moretti's crew, Grace joins the action. As the war between Moretti (Michael Rapaport) and Constantine escalates, Grace makes a critical move in an attempt to end the feud.

Monday, November 26th, 2012

8: Game Changers

In an attempt to form a coalition of mob factions, Constantine enlists Celeste LaPree (Jennifer Beals), his old girlfriend and former call girl-turned-madam, now married to a hypochondriac mafia boss who runs Chicago's Northside. Meanwhile, Franco has a shocking revelation for Grace, forcing her to make some pivotal decisions about love and loyalty.

Monday, December 3rd, 2012

9: Fluid Dynamics

When Franco tells master thief Russell King (Michael Madsen), who is in Chicago for a big heist, to show up at Roosevelt Medical and request Dr. Devlin's treatment for a flare-up of back pain, it's discovered that he needs immediate surgery. Meanwhile, Constantine becomes suspicious when he learns that Russell has resurfaced on his turf. An intense race against time for Grace, Constantine and Russell unfolds as the lucrative crime looms and lives are on the line.

Saturday, December 29th, 2012

10: Confessions

Spirits intensify at Roosevelt Medical Center when Dr. Devlin and Dr. Robinson treat a priest who was bitten in the face during an exorcism of a demon. After Constantine learns that newcomer Russell King (Michael Madsen) has his eye on taking over downtown, he consults Celeste (Jennifer Beals) and Al Trapani (Mike Starr) to help him evaluate the risks and rewards of consolidating the power in Chicago. Meanwhile, Dr. Devlin dives deeper into the fold when Nate calls her into action to aide a runaway who may have witnessed a murder.

Monday, December 31st, 2012

11: Sibling Rivalry

When a champagne bomb is delivered to Constantine, he and Celeste (Jennifer Beals) go on high alert to determine who wants him dead. Meanwhile, Nate turns to Grace after he accidentally jeopardizes a mobster's valuable racehorse. Back at Roosevelt Medical Center, Grace is tapped to treat Brett's estranged brother, Jack Hanson (Derrick Trumbly), following a severe cycling accident.

Saturday, January 5th, 2013

12: Resurrection

As Constantine attempts to reconnect with his estranged son Garrett, who is deep in debt to the ruthless Nogales Cartel, he enlists the help of his Chicago mob colleague, Al Trapani (Mike Starr). As payback for the favor, Constantine orders Grace to diagnose Trapani's girlfriend, a patient with a shocking secret who is experiencing inexplicable pains.

Monday, January 7th, 2013

13: Life and Death

Grace's world crumbles as her family remains in jeopardy, the FBI closes in and Constantine reveals something that rocks her to the core. Meanwhile, longtime mobster Al Trapani (Mike Starr) becomes increasingly involved in Constantine's business, and Franco's secret leaks. As the walls begin to close in on Grace and the duality of her life cuts deeper than ever before, she makes a desperate attempt to settle her role in both worlds in the series finale.