update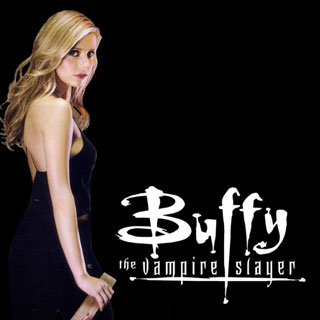 Season 0
not specified

1: Unaired Pilot

Meet Buffy Summers. She's almost the girl next door... if it weren't for that pesky Slayer destiny thing. When Buffy moves to Sunnydale, she just wants to start over and be a normal teenage girl. But when her new friend Willow is lured by vampires into a trap at the school, Buffy instinctively rushes to her friends rescue. And Buffy soon realizes that escaping one's destiny isn't as easy as she'd hoped.

not specified

2: Buffy the Animated Series Pilot

Buffy: The Animated Series is an animated television series concept based on Buffy the Vampire Slayer created by Joss Whedon. Initially greenlit by 20th Century Fox in 2002, it went ultimately unproduced and unaired when no network was willing to buy the series. The series would have taken place in the middle of Buffy season 1. Only a 4 minute pilot was ever produced.

Monday, November 20th, 2000

3: Season 1 Overview

Overview of season 1 from the DVD set

Monday, November 20th, 2000

37: I Quit Music Video

Friday, June 15th, 2001

4: Season 2 Overview

Overview of season 2 from the DVD set

Thursday, November 22nd, 2001

5: Season 3 Overview

Overview of season 3 from the DVD set

Thursday, November 22nd, 2001

10: A Buffy Bestiary

Thursday, November 22nd, 2001

11: Beauty and the Beasts

Thursday, November 22nd, 2001

12: Designing Buffy

Thursday, November 22nd, 2001

13: Buffy Speak

Thursday, November 22nd, 2001

14: Special Effects

Thursday, November 22nd, 2001

15: Wardrobe

Thursday, November 22nd, 2001

16: Weapons

Monday, May 20th, 2002

6: Season 4 Overview

Overview of season 4 from the DVD set

Monday, May 20th, 2002

17: Buffy Inside The Music

Monday, May 20th, 2002

18: Hush Featurette

Monday, May 20th, 2002

19: Spike Me

Monday, May 20th, 2002

20: Sets of Sunnydale

Tuesday, June 18th, 2002

39: A&E Cast Panel

Friday, November 29th, 2002

7: Season 5 Overview

Overview of season 5 from the DVD set

Friday, November 29th, 2002

21: Buffy Abroad

Friday, November 29th, 2002

22: Casting Buffy

Friday, November 29th, 2002

23: Demonology, A Slayer's Guide

Friday, November 29th, 2002

24: Natural Causes

Friday, November 29th, 2002

25: Spotlight on Dawn

Sunday, April 20th, 2003

8: Season 6 Overview

Overview of season 6 from the DVD set

Sunday, April 20th, 2003

26: Behind the Scenes of Once More With Feeling

Sunday, April 20th, 2003

27: Buffy Goes to Work

Sunday, April 20th, 2003

28: Fan Meeting

Sunday, April 20th, 2003

29: Karaoke - I Got a Theory, Bunnies

Sunday, April 20th, 2003

30: Karaoke - Walk Through The Fire

Sunday, April 20th, 2003

31: Karaoke - I'll Never Tell

Wednesday, May 14th, 2003

38: A&E Television with a Bite

Saturday, May 15th, 2004

9: Season 7 Overview

Overview of season 7 from the DVD set

Saturday, May 15th, 2004

32: Buffy 101 - Studying The Slayer

Saturday, May 15th, 2004

33: Buffy Wraps

Saturday, May 15th, 2004

34: Generation S

Saturday, May 15th, 2004

35: It's Always Been About the Fans

Saturday, May 15th, 2004

36: The Last Sundown
Season 1
Monday, March 10th, 1997

1: Welcome to the Hellmouth (1)

When teen vampire slayer Buffy tries to start a new life at Sunnydale High, she discovers that the school sits atop a demonic dimensional portal.

Monday, March 10th, 1997

2: The Harvest (2)

Buffy gradually learns to accept her role as the Slayer and prepares to battle the Master's minions in order to stop the Harvest, a ceremony which will free the Master from his prison in the sewers. Willow and Xander are confided in by Giles about the existence of Vampires and Demons and, although overwhelmed, pledge to help Buffy in her fight.

Monday, March 17th, 1997

3: Witch

When several cheerleaders are involved in strange accidents, Buffy and the gang suspect that one of the cheerleader wannabes is practicing witchcraft and is trying to eliminate her competition.

Monday, March 24th, 1997

4: Teacher's Pet

While Xander and most of the male population of Sunnydale High fall for the beautiful substitute science teacher Miss French, Buffy is not so sure about her intentions.

Monday, March 31st, 1997

5: Never Kill a Boy on the First Date

Buffy sets her sights on the mysterious and brooding Owen, opting to go on a date rather than help Giles prevent a prophecy about an unstoppable vampire rising to help the Master.

Monday, April 7th, 1997

6: The Pack

While enduring the annual field trip to the Zoo, Xander and several other students enter the quarantined Hyena pen and become possessed with the spirit of the wild animal.

Monday, April 14th, 1997

7: Angel

Buffy finds herself drawn to the mysterious Angel after he saves her from a gang of vampire warriors, but must ask herself - can a vampire really be a good person or must she do her sworn duty and destroy him?

Monday, April 28th, 1997

8: I Robot, You Jane

Feeling lonely, Willow turns to a chatroom and meets a charming boy online. She ignores Buffy's concerns about Internet freaks as the rest of the gang discover a new type of demon.

Monday, May 5th, 1997

9: The Puppet Show

The new principal forces Giles to run Sunnydale High's annual talent show and Buffy, Willow and Xander have to perform against their will. Things get worse as the talent show proves to be a deadly place when one of the participants is found with her heart removed and the clues all point to one boy and his ventriloquist puppet.

Monday, May 12th, 1997

10: Nightmares

When strange things begin happening to the students at Sunnydale High, it seems that everyone is living their worst nightmares. Buffy and the gang must hold together to stop the phenomena before reality and the nightmare world become one.

Monday, May 19th, 1997

11: Out of Mind, Out of Sight

As Cordelia campaigns for the May Queen Crown, she finds herself the target of an evil invisible force.

Monday, June 2nd, 1997

12: Prophecy Girl

Buffy's life may hang in the balance as Giles uncovers an ancient book that foretells not only her death, but also the end of the world.
Season 2
Monday, September 15th, 1997

1: When She Was Bad

Buffy returns from her summer vacation after defeating the Master and is not the same fun-loving slayer she used to be. When Cordelia and Ms. Calendar are kidnapped, it's up to her (yet again) to save the day.

Monday, September 22nd, 1997

2: Some Assembly Required

When the graves of several teenage girls are desecrated, the gang realise that body parts are being stolen to build the perfect woman - and that the only part missing is a beautiful head.

Monday, September 29th, 1997

3: School Hard

When a cool, badass vampire named Spike comes to Sunnydale intent to use the Hellmouth's power to save his lover, Drusilla, he attacks Sunnydale High on Parent-Teacher Night to destroy the Slayer to prove his worth to the Anointed One. With all her friends' and families' lives at stake, Buffy needs to find a way to stop Spike and his vampire gang, while also having to lead her friends and her mom to the path of survival.

Monday, October 6th, 1997

4: Inca Mummy Girl

While on a visit to the local museum one of the students accidentally breaks an ancient seal buried with an Inca Mummy. Without the seal to hold her, the mummy rises and must consume the life force of the living in order to stay alive. When she consumes the identity of Ampada, an exchange student, Buffy have to stop her from seducing Xander into her death list.

Monday, October 13th, 1997

5: Reptile Boy

Becoming fed up with Giles' rules and guidelines, Buffy makes an unusual friendship with Cordelia when she accompanies her to a fraternity party where they are both drugged and used in the ritual feeding of a demon.

Monday, October 27th, 1997

6: Halloween

On Halloween, Buffy, Willow and Xander are 'volunteered' by Principal Snyder to take groups of kids trick-or-treating. They get their costumes from a new store run by an Englishman, Ethan Rayne. Xander chooses a soldier outfit, Buffy buys an 18th century noblewomans dress to impress Angel; and Willow, despite Buffy's attempts to get her to dress in a sexy skirt and halter, dresses as a ghost. Unfortunately Ethan turns out to be a bad guy and casts a spell to transform everyone into their costumes, and causing Buffy and Xander to have amnesia. When Spike and his vampire gang attacks them, Willow, Giles, Angel and Cordelia team up to save Buffy and the rest from being dinner, while they also need to put a stop on Ethan's curse spell.

Monday, November 3rd, 1997

7: Lie to Me

Ford, an old boyfriend of Buffy's comes to Sunnydale and, unknown to her, is part of a secret sect which worships vampires. While the others in the sect are misguided teens who believe that vampires are a higher order of life, Ford has a more sinister reason for his deciet. Because he is going to die soon of cancer, he makes a deal with Spike to hand over Buffy in return for eternal life.

Monday, November 10th, 1997

8: The Dark Age

The secrets of Giles' unnatural past as a wild teenager are revealed when an old friend of his comes to warn him that a demon that they both summoned has returned. As a young man, Giles turned in his Watcher studies in favour of dabbling in witchcraft and the occult with his old buddy Ethan Rayne and several others. They discovered Eyghon The Sleepwalker and summoned him while one went into a deep sleep. Unfortunately, Eyghon gained power by this and killed them all one by one over the years by possessing a dead or unconscious person and is now after the last two members, Giles and Ethan.

Monday, November 17th, 1997

9: What's My Line? (1)

Its Career Week at Sunnydale High and Buffy is faced with the reality that she has no future apart from that of a Slayer. Meanwhile, in order to stop the Slayer from ending his plan to restore Drusilla's strength, Spike sends four deadly assassins to ensure the Slayer has no future. Also, a mysterious girl is following Buffy and Angel around and Xander and Cordelia are trapped in Buffy's house after being attacked by one of the assassins.

Monday, November 24th, 1997

10: What's My Line? (2)

After getting in a fight with the mysterious woman, Kendra, Buffy learns that her temporary death in the hands of the Master had activated the choice for the next Slayer, and she is fighting her. After calling a truce and convinced by Giles to work together, Buffy and Kendra team up to save Angel from Spike and Drusilla. Meanwhile, trapped in Buffy's basement, Xander and Cordelia start their relationship and Willow and her computer-mate, Oz start an intiguing friendship, until Oz is shot by another assassin who targets Buffy.

Monday, December 8th, 1997

11: Ted

Buffy has parental issues when Joyce comes home with a boyfriend, the computer expert and master chef Ted; whose charming personality impresses everyone. Everyone except Buffy that is, who is not at all willing to give her mother up to someone else.

Monday, January 12th, 1998

12: Bad Eggs

The students are given eggs to look after to teach them about parenthood but they aren't what they seem. Soon the eggs hatch and the creatures inside take over their owners and lead them to the school basement to dig up the mother creature.

Monday, January 19th, 1998

13: Surprise (1)

On Buffy's 17th birthday, Drusilla prepares to awaken a powerful demon named The Judge who was brought forth a thousand years ago to rid the Earth of the plague of humanity. His body was dismembered by an army and the parts were buried in every corner of the Earth but somehow all the parts have made their way to Sunnydale. Buffy intercepts one of his arms and Ms Calendar convinces Angel to take it to the most remote region possible. Unknown to everyone else, Jenny Calendar is actually Janna, a descendant of the Romany clan who cursed Angel and has been sent to Sunnydale to ensure that the curse isn't lifted. Buffy and Angel say their goodbyes at the docks when they are ambushed by Spike's gang who retrieve the arm and Drusilla is able to reassemble the demon. Buffy and Angel just manage to escape from The Judge and while recuperating in Angel's apartment, they consummate their relationship.

Tuesday, January 20th, 1998

14: Innocence (2)

Angel is still in the street in pain but suddenly the pain stops and his first act is to kill a human. Angelus has returned as a result of he and Buffy making love. Meanwhile The Judge is returning to full power and Spike is impatient to get on with the killing when Angelus walks in and declares that he is back. The three reunited once again prepare to unleash The Judge on Sunnydale and Angelus persuades them to let him kill Buffy before they begin. Willow discovers Xander and Cordelia kissing and runs from the library only to be met by Angelus. Buffy comes in and fights him off and they ponder what could have happened to turn him evil. Buffy realises that she was the cause and runs off. Angel appears to her in a dream to warn her about Ms Calendar and Buffy confronts Jenny demanding answers. She reveals her heritage and says that the curse can only be lifted if Angel experienced a moment of true human happiness and he is no longer plagued by guilt and remorse.

Tuesday, January 27th, 1998

15: Phases

Buffy and the gang track down a suspected werewolf roaming in the woods and also try to stay out of the way of a maniacal werewolf hunter, while Willow tries to get closer to Oz, unknown to her that he is the same killer they are after.

Tuesday, February 10th, 1998

16: Bewitched, Bothered and Bewildered

Xander tries to use Valentines Day to further his relationship with Cordelia but she succumbs to peer pressure and breaks up with him. With the help of Amy (who is exploring her mother's witch powers), he puts a love spell on her which goes horribly wrong, turning him into every woman's desire; except Cordelia's.

Tuesday, February 24th, 1998

17: Passion

Angelus continues his obsessive torment of Buffy by visiting her during the night and leaving presents in her bed. Meanwhile Ms Calendar tries to make amends for her deceit of Buffy and Giles by attempting to translate the Gypsy curse to restore Angel's human soul, with dire consequences.

Tuesday, March 3rd, 1998

18: Killed by Death

When Buffy is admitted to hospital with a raging fever she meets a young boy, Ryan, who has the same flu virus and claims that the sick children in the hospital are being persecuted by a monster that may be death himself.

Tuesday, April 28th, 1998

19: I Only Have Eyes for You

As the Sadie Hawkins Dance nears, Buffy faces inner demons as she feels responsible for Angel's epiphany, meanwhile Sunnydale High is even more dangerous than usual as the ghost of a former student who killed his sweetheart and then committed suicide haunts the halls forcing people to relive the moments that killed them over and over.

Tuesday, May 5th, 1998

20: Go Fish

When several members of the Sunnydale High swim team are mysteriously skinned alive, Buffy and the gang take it upon themselves to protect the remaining members which results in Xander revealing a side of himself rarely seen.

Tuesday, May 12th, 1998

21: Becoming (1)

Angelus' origins from being vamped by Darla in 1753, vamping Drusilla in 1860, being cursed by the Gypsies in 1898, and meeting a demon named Whistler in New York in 1996 who shows him a better way of life are revealed while Angelus prepares to awaken Acathla, an ancient demon that will suck the Earth into the Demon Dimension. Buffy and Willow find the spell to restore Angel's soul and Willow declares that she knows enough about magic to perform it. The gang almost come to blows when Xander tells Buffy outright that she doesn't care what happened to Ms Calendar, she only cares that she can get her boyfriend back. Kendra returns to Sunnydale because a dark power is rising and comes bearing a sword blessed by the knight who first slew Acathla. Angelus tries to awaken the demon but fails. Needing someone to help him with the ritual, he distracts Buffy while Drusilla goes to collect Giles. Drusilla and her friends attack the rest of the gang but only Kendra is there to defend them.

Tuesday, May 19th, 1998

22: Becoming (2)

After Drusilla's attack on her friends which resulted in the death of Kendra and Giles' abduction, Buffy is arrested for the murder but escapes from the police. She heads to the hospital where she learns that Xander has a broken arm and Willow is left in a coma. They all realize that Giles was taken by Drusilla and Buffy prepares herself to face Angelus. After being stopped by another cop, Spike comes to her aid and convinces her that he wants to be rid of Angelus too and they form an unusual alliance. Buffy is forced to slay a vampire in front of her mother and tells her the truth but she does not want to accept it. When Buffy tries to leave to fight Angelus, Joyce tells her that if she goes she better not bother coming back. After retrieving Kendra's sword from the library she heads toward Angelus' mansion. Meanwhile, Willow wakes up and decides to try the spell again and Xander runs to Buffy's aid.
Season 3
Tuesday, September 29th, 1998

1: Anne

Willow, Xander and Oz are attempting to keep the Sunnydale vampire population in check during Buffy's absence with only moderate success. As the gang restarts school we learn that Buffy is working as a waitress in L.A. using the name Anne and trying to forget her old life. Buffy runs into Lily (formerly known as Chanterelle) and her boyfriend Rickie who quickly turns up missing. Buffy discovers Rickie dead but mysteriously aged to an old man. Continuing her investigation Buffy tracks down Ken (a social worker) and Lily and all three fall through a portal in the floor. They are in a demonic factory where the humans are slave labor. Back in Sunnydale the gang succeeds in staking a vampire though it's not exactly pretty. Meanwhile Buffy and Lily wake up in a cell and Ken explains they are in an alternate dimension where a hundred years passes before a day on Earth goes by. Buffy overcomes the guards with some help from Lily and leads her and the other slaves back to Earth.

Tuesday, October 6th, 1998

2: Dead Man's Party

When Buffy returns home she finds that the life she left behind may not be as easy to slip back into as she has to battle not only the rising dead, but also the distrust of her mother and the silent resentment of her friends.

Tuesday, October 13th, 1998

3: Faith, Hope and Trick

The new Slayer Faith arrives in town and seems like a fun-loving wacky teenager who integrates herself into the gang. While Buffy is getting 'Single White Female-d' she notices that Faith is becoming more mysterious and discovers that she has been followed by an ancient vampire who murdered her watcher.

Tuesday, October 20th, 1998

4: Beauty and the Beasts

When a student is found savagely mauled in the woods the Oz-werewolf is suspected, but when Buffy discovers that Angel is back on Earth after hundreds of years of torture and has been reduced to nothing more than a wild animal, she fears that he may be the killer.

Tuesday, November 3rd, 1998

5: Homecoming

When Cordelia flaunts her sure win for Homecoming Queen it awakens the prom queen within Buffy and they become rivals for the title. Meanwhile the new vampire in town, Mr. Trick, rallies a group of tough vampires, demons and mercenaries together to set up a surprise for the two slayers.

Tuesday, November 10th, 1998

6: Band Candy

Mr Trick enlists Giles' old buddy Ethan Rayne to manufacture and distribute boxes of candy which turn the adult population into uninhibited, irresponsible teenagers to keep them out of the way while the mysterious Mayor Wilkins pays a tribute to a demon.

Tuesday, November 17th, 1998

7: Revelations

Xander finds out about Angel's return to Sunnydale and promptly informs the gang who confront Buffy with the fear that he may turn evil again, while Faith finds herself under the wing of a new Watcher, Gwendolyn Post, an outwardly prim and proper Englishwoman who was expelled from the Watcher's Council for practicing evil magic.

Tuesday, November 24th, 1998

8: Lover's Walk

Spike returns to Sunnydale a shadow of his bad-ass vampire self and kidnaps Willow so she can put a love spell on Drusilla. While he is out collecting magic spell ingredients and convincing Buffy why she shouldn't kill him, Willow and Xander lose their inhibitions in the heat of the moment only to be caught in the act by a rescue party in the form of Oz and Cordelia.

Tuesday, December 8th, 1998

9: The Wish

Wanting to be rid of Xander for good, Cordelia comes to the conclusion that Buffy is the cause of all her problems and makes a wish that Buffy had never come to Sunnydale. A demon grants the wish and Cordelia's world suddenly changes.

Tuesday, December 15th, 1998

10: Amends

While the gang prepares for their Christmas vacation, Angel is haunted by visions of his violent past. A mysterious force called the First Evil takes the form of Jenny Calendar and tries to convince him to lose his soul in Buffy and become evil again. Believing that he isn't strong enough to fight the demon within, Angel waits on the top of a hill for the sun to rise. Buffy finds him and tells him to fight back, that he can do real good in this world, but just as she is giving up it begins to snow, preventing Angel from being killed by the sunlight. Meanwhile, Willow goes to great seductive lengths to win Oz back.

Tuesday, January 12th, 1999

11: Gingerbread

Picking the wrong night for mother-daughter bonding, Joyce discovers the bodies of two children apparently sacrificed in an occult ritual and she rallies the adults of Sunnydale convincing them to rid the town of evil, including Buffy, Willow and Amy. Giles soon realises that the children are actually demons that do not kill people themselves but invoke fear and panic and gain their power by watching normally calm and sane people persecute each other.

Tuesday, January 19th, 1999

12: Helpless

For her upcoming 18th birthday, Buffy declines the scooby gang's offer of a big party, hoping to celebrate with quiet reflection and a traditional trip to the ice show with her father. But unbeknownst to Buffy, preparations are being made for a life-threatening rite of passage that drains the slayer of her powers and then entraps her with a powerful vampire foe that she must defeat in a defenseless state in order to pass the test.

Tuesday, January 26th, 1999

13: The Zeppo

When Xander realises that he isn't needed by the gang as much as he'd like to believe, his quest to prove he's cool leads him to an unforgettable night that finds him consorting with fast women, raising the dead and rolling with a dangerous crowd that could put Sunnydale in a world of hurt. Meanwhile, Buffy, Giles and the rest of the crew engage in a furious battle with the Sisterhood of Jhe, an all-female demon apocalypse cult that intends to reopen the Hellmouth and bring about the end of the world. Also, Faith and Xander grow somewhat closer when they have sex after he saves her from an apocalypse demon.

Tuesday, February 9th, 1999

14: Bad Girls

While on a mission to retrieve an amulet before a powerful demon can restore his strength with it, Faith introduces Buffy to her reckless method of slaying which leaves Buffy wanting more of the wild life; while Giles is trying to keep his cool in front of the stuffy new watcher, Wesley Wyndam-Pryce. When Faith accidentally kills the deputy mayor Allan Finch, she tries to clean up the crime but when Buffy confronts her about her actions, she simply replies "I don't care."

Tuesday, February 16th, 1999

15: Consequences

Buffy tries to face up to the consequences of her wild actions with Faith but Faith seems to think herself above the law. Buffy confides in Giles about the murder and he oversteps his bounds by not involving the new Watcher, Wesley. Angel captures Faith and tries to connect with her but Wesley and the Watcher's Council intervene and take Faith to be transported to England. Faith escapes and prepares to leave Sunnydale on a cargo ship but Buffy finds her. Mr Trick and several vampires attack them and Faith saves Buffy from almost being bitten by Trick. Buffy and the gang think that Faith can be saved but while they discuss it, she is offering her services to the Mayor.

Tuesday, February 23rd, 1999

16: Doppelgangland

While unknowingly participating in a spell with the wish-granting demon Anyanka in order for her to get her powers back, Willow accidentally brings forth the vampire Willow from Cordelia's alternate universe. The vampire Willow sets her sights on turning Sunnydale into the vampire-ruled world she knows but when she learns of her counterpart, she decides to make Willow send her back. After trying to seduce Willow and freaking her out a bit, the vampire Willow is captured. The real Willow, dressed in her doppelganger's outfit, attempts to stop the ensuing slaughter at the Bronze and is almost killed by the vampire Willow before Buffy saves her. Giles and Anya successfully send the vampire back to her world but she arrives at the exact same moment she left, right before she is staked by Oz.

Tuesday, March 16th, 1999

17: Enemies

Faith's new alliance with the Mayor goes as far as them conspiring to rob Angel of his soul. Faith tries to seduce him but he is thinking Buffy Summers in a big, one-track way. When the old-fashioned way doesn't work, the Mayor summons a powerful sorcerer who does the job for them. Faith and Angelus team up and capture Buffy but while they are preparing to torture her, Faith lets loose some details about the Mayor and his upcoming Ascension; at which point Angelus reveals that his being evil was all an act for them to get information. Faith escapes after she and Buffy battle and Buffy tells Angel that she needs some time alone after having to watch him and Faith kiss.

Wednesday, April 21st, 1999

18: Earshot

After a close encounter with a mouthless demon Buffy is infected with the demon's blood and she gains the ability to hear people's thoughts. Her new found ability at first is good for cheating on schoolwork, but when the voices continue to flood her mind, she realises that she cannot control the power. While the gang tries to track down a would-be killer at the school, Buffy is slowly going crazy from the inability to block the noise from the minds of the people around her.

Tuesday, May 4th, 1999

19: Choices

Buffy's acceptance to college leaves her with even more doubts about her life outside of Sunnydale with Faith and the Mayor still around. Buffy decides to take the fight to the Mayor and discovers a secret delivery for him, the Box of Gavrok which contains a mystical energy vital to the Ascension. Buffy and Angel successfully break into Town Hall and snatch the box but unfortunately, Willow is captured by Faith. Are they willing to give up their best chance at avoiding the Ascension to save Willow's life? Is there any doubt?

Tuesday, May 11th, 1999

20: The Prom

As the all time night-of-nights for the senior students peeks around the halls, Buffy must save her friends and the rest of the school from a scorned student who has trained a pack of hellhounds to attack formalwear. Meanwhile, Angel reveals his feelings that he and Buffy could never have a normal life together and has decided to do the right thing and break up with her and plans to leave town after the Ascension. Of course Buffy saves the day and her night doesn't turn out so bad when she receives a special Class Protector award from her fellow students and Angel shows up looking very dapper in a tux and asks for one last dance.

Tuesday, May 18th, 1999

21: Graduation Day (1)

The gang receive some valuable information from old enemy Anya who has actually witnessed an Ascension. She reveals that the Mayor plans to transform himself into pure demon, something that has not been seen for thousands of years. When Angel is poisoned by Faith to distract Buffy, Buffy faces Faith for the final time in order to get the only cure to the poison: Faith's blood.

Tuesday, July 13th, 1999

22: Graduation Day (2)

After their ultimate 'Fight-to-the-Death' Faith escapes from Buffy, albeit in a coma, so Buffy offers her own blood to Angel to rid his body of the poison. When she recovers the gang finally devise a plan to defeat the Mayor, rallying the students and asking for their help in fighting the resulting serpent demon before Buffy leads him into the library which has been rigged with explosives.
Season 4
Tuesday, October 5th, 1999

1: The Freshman

Buffy moves into her dorm and attempts to adjust to college life. Everything around her seems to have changed without the constant interaction with the gang she had in High School. With Giles becoming a 'gentleman of leisure', Willow getting more and more excited about college and Xander still away on his road trip, she again believes that she must fight and survive on her own when she discovers a gang of tough vampires operating on campus.

Tuesday, October 12th, 1999

2: Living Conditions

Dorm life proves to be a challenge as Buffy has to deal with a roommate who is more than a little bit difficult. Kathy continually imposes her idiosyncrasies onto Buffy and even begins to invade her dreams which has Buffy acting just a little too strange about the situation. Buffy sets her sights on Parker Abrams, the first college guy to pay her any attention, but when Kathy becomes more friendly with him than her, Buffy declares that she must kill Kathy.

Tuesday, October 19th, 1999

3: The Harsh Light of Day

Spike returns to Sunnydale with his new girlfriend Harmony who is now also a vampire. Spike is searching for the Gem of Amara - a stone which makes vampires invulnerable, which he believes is buried somewhere under Sunnydale. Buffy is preoccupied with her budding relationship with Parker and sleeps with him but he proceeds to ignore her. Meanwhile Anya returns and throws herself at a flabbergasted Xander.

Tuesday, October 26th, 1999

4: Fear, Itself

To help Buffy get over the pain of having been used by Parker, the gang head to a fraternity Halloween party expecting a few cheap scares and a bit of harmless fun. Unfortunately, some accidental magic turns the party into a house of horrors where everyone's fears come to life.

Tuesday, November 2nd, 1999

5: Beer Bad

Still trying to come to terms with Parker's womanising, Buffy starts to hang out at the college bar where she and a group of upperclass students really regress when they start drinking a 'special' beer.

Tuesday, November 9th, 1999

6: Wild at Heart

Oz escapes from his cage during a full moon and runs across another werewolf, the sultry, sexy singer Veruca; and wakes up next to her naked in the wilderness the next morning.

Tuesday, November 16th, 1999

7: The Initiative

Spike, after being captured by the commandos, is being held hostage by them in a hi-tech facility underneath the University. He manages to escape and heads to find Buffy, whom he assumes is behind this. Instead, he finds Willow...

Tuesday, November 23rd, 1999

8: Pangs

Angel covertly comes to Sunnydale fearing Buffy is in danger after Doyle's vision of her in Angel. While digging for a new Cultural Centre at the college, Xander falls into a sacred Indian burial area and releases Hus, a vengeance spirit of the Chumash Indians, the original residents of the Sunnydale area. Buffy is busily planning a traditional home cooked Thanksgiving while people around Sunnydale are being killed and Xander gets sicker and sicker. Hus summons a group of warriors and they attack Buffy and the gang at Giles' house. With Angel's help they repel the attackers until Buffy finds a way to kill Hus. As they sit down to dinner Xander lets it slip that Angel was in town.

Tuesday, November 30th, 1999

9: Something Blue

Willow, in her attempt to get over Oz, casts a spell that ends up causing all sorts of chaos for the gang. Giles goes blind, Xander becomes a demon magnet, and Buffy and Spike fall in love and get engaged.

Tuesday, December 14th, 1999

10: Hush

The entire town of Sunnydale goes silent when a group of fairy tale demons called The Gentlemen appear and steal everyone's voices. Without being vulnerable to the one thing that can kill them (a human scream) they are free to steal the hearts of seven people. Buffy and gang must solve the mystery and overcome the bad guys without being able to discuss anything.

Tuesday, January 18th, 2000

11: Doomed

Buffy and Riley have to work out their relationship given their new understanding of what they do. An earthquake rocks Sunnydale and Buffy worries that it could signify the end of the world. They find out about a group of demons who are in town collecting sacred items which together have the power to end the world. When the plans of the demons are uncovered, the gang must return to their former sanctum inside the dilapidated Sunnydale High School (the library) to stop the Hellmouth from opening.

Tuesday, January 25th, 2000

12: A New Man

At Buffy's 19th birthday party, Giles finally realises that he is a middle-aged man hanging around with a bunch of teenagers and starts to get depressed about his life. He feels even more like the third wheel when he finds out about Riley and the Initiative, which Buffy neglected to tell him about. When Ethan Rayne returns to town, instead of kicking his butt back to England, Giles goes for a drink with him. The next morning Giles wakes up and notices that he has turned into a demon.

Tuesday, February 8th, 2000

13: The I In Team

Buffy becomes familiar with the Initiative and begins to work with them although they are still unaware of her true power as a Slayer. After Buffy abandons her friends at the Bronze for a mission with the Initiative, Buffy and Riley consummate their relationship unaware that they are being watched on a hidden camera by Walsh. Meanwhile, Giles and the rest of the gang remove a tracking device the commandos shot into Spike's back.

Tuesday, February 15th, 2000

14: Goodbye Iowa

Buffy and Riley get mutually suspicious of each other when Buffy reveals that Professor Walsh tried to have her killed. When Professor Walsh is found dead things get even more out of hand, with the commandos quick to blame Buffy. Riley is even more agitated when he sees Buffy with Spike (hostile 17) and then again at Willy's Place. Riley progressively gets sicker and we learn that the commandos have been taking medication to increase their strength. Meanwhile the man-demon-machine Adam that Professor Walsh created is roaming Sunnydale and even Buffy can't seem to stop him.

Tuesday, February 22nd, 2000

15: This Year's Girl (1)

Faith, still in a coma in the hospital, is dreaming of being pursued by Buffy. Riley, partially recovered from his encounter with Adam leaves the Initiative infirmary and joins up with Buffy. While Buffy and gang plot how to go after Adam, Buffy finds out that Faith has awoken. Faith wants revenge and confronts Buffy. A message from the Mayor and a mysterious device come to Faith through a friend of the Mayor's (a demon who Faith kills). Later Faith goes after Joyce in her own home and of course Buffy arrives to save the day. Faith uses the device with unknown powers before Buffy strikes her down.

Tuesday, February 29th, 2000

16: Who Are You? (2)

After Faith switches bodies with Buffy via the device that was left for her by the Mayor, she begins to slip into Buffy's life. When the police try to take away Faith (Buffy in Faith's body) she is kidnapped by a special group from the Watcher's Council. As Buffy tries in vain to convince them that she is not Faith, Faith in Buffy's body is out having a good time. Willow attempts to introduce Tara to Buffy but when Tara senses that something is amiss they perform a spell which uncovers the switch. The man/demon/machine Adam has determined that his purpose is to kill and recruits some vampires to help. The vampires take over a church and both Faith and Buffy arrive to stop them. Using a Katra that Willow and Tara conjured, Buffy gets her own body back and Faith runs and disappears without a trace.

Tuesday, April 4th, 2000

17: Superstar

Buffy, Willow, Xander and Anya are out hunting vampires and kill one of a pair. They track the other to a nest and decide to call in the big guns and visit... Jonathan.

Tuesday, April 25th, 2000

18: Where the Wild Things Are

Buffy and Riley are spending all their time in bed (and they're not sleeping). Their round-the-clock exploration of each other awakens the spirits of children who were sexually repressed by their foster mother back when Lowell House was a home for orphaned and runaway kids. Willow, Giles and Tara divert the angry children while Xander and Anya go to try and stop Buffy and Riley.

Tuesday, May 2nd, 2000

19: New Moon Rising

Tara and Willow's relationship seems to be progressing when Oz returns to town. Through his travels Oz has found a combination of charms, potions and meditation that allows him to avoid turning into a werewolf. When Oz discovers that Willow and Tara are more than friends he loses control and as a werewolf chases Tara.

Tuesday, May 9th, 2000

20: The Yoko Factor (1)

Adam enlists Spike to turn the gang against each other, leaving Buffy alone and helpless. Spike plays on their fears of how the others perceive them, telling Xander that Willow and Buffy no longer think that they need him and that he would be better off joining the Army; telling Willow that Xander and Buffy believe her experimenting with magick is just a phase; and elaborating on Giles' own beliefs that he no longer needs to be in Sunnydale. Giles ends up drunk while Buffy, Willow and Xander fight. Angel comes from L.A. to apologize to Buffy after their fight over Faith in 'Angel' but he ends up fighting with Riley. Buffy sees Adam kill Forrest and tells Riley. The distraught Riley goes to confront Adam while Buffy determines she has to face him alone.

Tuesday, May 16th, 2000

21: Primeval (2)

Adam tells Riley that he has a behavior modification chip wired to his central nervous system behind his heart. Through the chip Adam has control over Riley. When Buffy find Spike in Adam's cave she figures out that he intentionally tried to split up the gang. Buffy tells the rest of them and the find that Adam wants Buffy to go to the Initiative as part of his plan. Xander suggests that they need the power of all the gang members combined to defeat Adam and Giles agrees. The gang all break into the Initiative.

Tuesday, May 23rd, 2000

22: Restless

Buffy, Xander, Giles and Willow sit down to watch videos after defeating Adam. They enter a bizarre dream world where they are pursued by a primitive force that they released via their enjoining spell.
Season 5
Tuesday, September 26th, 2000

1: Buffy vs Dracula

Buffy is shaken by the awesome power when she comes face to face with the greatest vampire of all time, Dracula. Meanwhile, Xander becomes the dark one's emissary and leads his friends into peril.

Tuesday, October 3rd, 2000

2: Real Me

Buffy's slaying is hampered by sibling rivalry with Dawn, who gets kidnapped by a vampire gang led by Harmony.

Tuesday, October 10th, 2000

3: The Replacement

Confusion reigns when Xander is split into two Xanders, each representing different sides of his personality.

Tuesday, October 17th, 2000

4: Out of My Mind

The physical aftereffects of Riley's being used as a lab rat by the Initiative threaten his life; Spike takes advantage of the situation.

Tuesday, October 24th, 2000

5: No Place Like Home

Buffy discovers more about her newly arrived little sister, and the girls are distressed when Joyce suddenly becomes ill without any explanation, medical or supernatural.

Tuesday, November 7th, 2000

6: Family

Tara's family makes a surprise visit to Sunnydale for her birthday, threatening to reveal a shocking secret that could endanger all of their lives.

Tuesday, November 14th, 2000

7: Fool for Love

When Buffy forces Spike to recount how he was able to kill two Slayers, his flashbacks reveal his first meeting with Drusilla.

Tuesday, November 21st, 2000

8: Shadow

In order to protect her sister, Buffy must face a horrible beast that has been conjured by the powerful demon Glory to help seek out "The Key."

Tuesday, November 28th, 2000

9: Listening to Fear

As Buffy and Dawn help their mother prepare for brain surgery, an extra-terrestrial demon fixates on a disoriented Joyce and infiltrates the Summers' home.

Tuesday, December 19th, 2000

10: Into the Woods

Buffy is thunderstruck when Spike informs her of Riley's furtive nights spent in the dark embrace of a vampire.

Tuesday, January 9th, 2001

11: Triangle

Emotions are charged between Willow and Anya when they are left in charge of the magic shop and Willow accidentally conjures an enormous troll.

Tuesday, January 23rd, 2001

12: Checkpoint

The Council of Watchers possess insight into Glory, but are less than forthcoming with the information, and are also threatening to deport Giles if Buffy doesn't perform well on a test of her Slayer skills.

Tuesday, February 6th, 2001

13: Blood Ties

Dawn's entire world crumbles around her after she learns that she is the Key, and dealing with the truth proves to be even harder than anyone had anticipated.

Tuesday, February 13th, 2001

14: Crush

Buffy is appalled by Spike's admission of love for her, but Drusilla is waiting in the wings, intent on returning Spike to his killer ways.

Tuesday, February 20th, 2001

15: I Was Made to Love You

Buffy must stop a heartbroken young woman — a robot who was manufactured to be the perfect girlfriend — from destroying the city.

Tuesday, February 27th, 2001

16: The Body

Buffy and the gang are overcome by grief when tragedy strikes and they are robbed of someone they hold dear.

Tuesday, April 17th, 2001

17: Forever

Buffy is comforted by Angel, who comes back to Sunnydale after he hears of Joyce's death. Meanwhile, Dawn decides to perform a spell to bring her mom back to life.

Tuesday, April 24th, 2001

18: Intervention

The Scoobies mistake Spike's custom-made romance with his Buffybot for the real thing; Glory's minions kidnap Spike in the belief that he is the Key.

Tuesday, May 1st, 2001

19: Tough Love

While Buffy is preoccupied with being her sister's keeper, Glory sets out to grab the person whom she now believes to be the Key — Tara.

Tuesday, May 8th, 2001

20: Spiral

When Glory finds out who the real key is, Buffy and company flee. Meanwhile, the Knights of Byzantium have their own plans to deal with Dawn.

Tuesday, May 15th, 2001

21: The Weight of the World

Willow psychically enters Buffy's subconscious in an effort to reach the Slayer, who has been rendered catatonic by Glory's abduction of Dawn.

Tuesday, May 22nd, 2001

22: The Gift

Buffy must square off against a true god when Glory prepares to use Dawn to break down the walls between the dimensions and unleash Hell on Earth.
Season 6
Tuesday, October 2nd, 2001

1: Bargaining (1)

The gang resolves to bring the Slayer back from the dead — and succeeds, despite being hindered by a band of biker demons. Meanwhile, a grieving Giles (unaware of the Scoobies' plan to resurrect Buffy) leaves Sunnydale

Tuesday, October 2nd, 2001

2: Bargaining (2)

Tuesday, October 9th, 2001

3: After Life

As Buffy adjusts to life after resurrection, a shadowy presence menaces her sidekicks — a side effect of the spell cast by Willow to bring the Slayer back.

Tuesday, October 16th, 2001

4: Flooded

A trio of young wannabe-big-bads (including Jonathan and Warren) cause trouble, while Buffy shoulders grown-up responsibilities such as running a household. Also, Giles returns.

Tuesday, October 23rd, 2001

5: Life Serial

The Slayer struggles to readjust to life in Sunnydale by attending classes with Willow and working with Xander, while the Geek Trio test her abilities with a secret campaign of harassment. Also, Buffy gets drunk with Spike.

Tuesday, October 30th, 2001

6: All the Way

Xander finally announces his engagement to Anya. Dawn sneaks out on Halloween and gets into a dangerous situation with a teenage vampire. Willow does a spell on Tara which alters her memory.

Tuesday, November 6th, 2001

7: Once More, With Feeling

A mysterious force impels the Scooby Gang to burst into song, revealing their true feelings. Buffy admits that she was pulled out of heaven, and she and Spike share a kiss. Musical episode, with the cast doing their own vocals.

Tuesday, November 13th, 2001

8: Tabula Rasa

Despite Tara's misgivings about her overindulgence in magic, Willow does a spell that goes awry and gives the Scoobies amnesia. This is the last straw for Tara, who breaks up with Willow and moves out.

Tuesday, November 20th, 2001

9: Smashed

Spike discovers that his chip now allows him to hurt Buffy; it seems Buffy came back wrong somehow. Willow reverts Amy to human form and the two party with magic.

Tuesday, November 27th, 2001

10: Wrecked

Buffy's tryst with Spike leaves the Slayer shaken. Willow nearly gets Dawn killed after going to see a warlock for a dose of magic, and thus decides to go told turkey on the magic.

Tuesday, January 8th, 2002

11: Gone

A social services worker threatens to take guardianship of Dawn. Meanwhile, the Geek Trio accidentally turn Buffy invisible with a ray gun.

Tuesday, January 29th, 2002

12: Doublemeat Palace

The Slayer takes a job at a burger joint, and suspects that something demonic might be going on. Anya gets a visit from an old demon friend who questions her relationship with Xander.

Tuesday, February 5th, 2002

13: Dead Things

Buffy finds out that she didn't really come back wrong. Warren kills Katrina and frames the Slayer for it. Buffy violently takes out her emotions on Spike.

Tuesday, February 12th, 2002

14: Older and Far Away

Dawn feels like the odd-girl out on Buffy's birthday, leading to a fateful wish that leaves the Slayer and her friends trapped in the Summers' home with a demon.

Tuesday, February 26th, 2002

15: As You Were

Buffy is jolted by the reappearance of Riley, who needs her to help him — and his new wife — track a demon egg nest. It turns out that Spike is guarding the eggs.

Tuesday, March 5th, 2002

16: Hell's Bells

On the day of his wedding, Xander gets cold feet after he's shown a disturbing glimpse into the future. Xander bails on the wedding, leaving Anya heartbroken. Anya is offered her old job back, as a vengeance demon.

Tuesday, March 12th, 2002

17: Normal Again

A demon's venom causes Buffy to hallucinate, convincing the Slayer that she's a normal girl in a mental ward, that her parents are alive, Dawn never existed, and her Slayer life is a delusion.

Tuesday, April 30th, 2002

18: Entropy

Anya, secretly a demon again, attempts to get vengeance on Xander but fails. She finds comfort by sleeping with Spike, but the Geek Trio's cameras reveal the tryst to the gang. Meanwhile, Willow and Tara arrange a coffee date.

Tuesday, May 7th, 2002

19: Seeing Red

Willow and Tara wallow in their togetherness, but things aren't as happy everywhere else. Buffy has to face both Xander and Spike, whilst tracking Warren and Company to foil their next move.

Tuesday, May 14th, 2002

20: Villains

Tara's sudden death pushes Willow over the edge. After magically saving Buffy from her own wounds, Willow — consumed by anger and dark magic — hunts down Warren and tortures and kills him.

Tuesday, May 21st, 2002

21: Two to Go (1)

Buffy and Xander must protect Jonathan and Andrew, who are next on Willow's list. The Slayer is no match for Willow, who has drained Rack of all his powers. Giles arrives to test Willow's conviction that she's unstoppable.

Tuesday, May 21st, 2002

22: Grave (2)

Giles faces off with Willow, but she drains him of his powers. This much power causes her to feel all the suffering in the world, so she decides to end it — the world, that is.
Season 7
Tuesday, September 24th, 2002

1: Lessons

Buffy and Dawn fight off vengeful spirits in the newly rebuilt Sunnydale High. Meanwhile, Spike struggles with his sanity, and Giles rehabilitates Willow in England.

Tuesday, October 1st, 2002

2: Beneath You

The gang deals with a giant underground worm, the result of a wish Anya granted. Buffy finds out that Spike has a soul. In England, Willow prepares to return home.

Tuesday, October 8th, 2002

3: Same Time, Same Place

Buffy, Xander and Dawn are unable to find Willow, who has inadvertently made herself invisible to her friends, and vice versa. Willow's return to Sunnydale is marred further by a demon, Gnarl, who relishes the skin of his victims.

Tuesday, October 15th, 2002

4: Help

Novice counsellor Buffy begins trying to help the students at Sunnydale High, including Cassie Newton, a girl who predicts her own death. Unfortunately, a Slayer is no match for fate.

Tuesday, October 22nd, 2002

5: Selfless

After Anya grants a particularly gruesome wish, Buffy feels that she must kill Anya. Xander tries to stop her, but the problem is solved when Anya requests to take it back and leave the vengeance demon fold.

Tuesday, November 5th, 2002

6: Him

Dawn and Buffy (and then Willow and Anya) fall for the school quarterback, whose jacket is enchanted. Meanwhile, Xander and Spike become reluctant roommates.

Tuesday, November 12th, 2002

7: Conversations with Dead People

Buffy chats with a former classmate and current vampire, Dawn is visited by Joyce, and Willow is visited by an imposter pretending to have a message from Tara. Meanwhile, Jonathan and Andrew return from Mexico.

Tuesday, November 19th, 2002

8: Sleeper

As Dawn and Willow recover from their chaotic night at the Summers house, Buffy probes a series of grisly murders that may be the work of Spike.

Tuesday, November 26th, 2002

9: Never Leave Me

Spike is held captive in the Summers home while the Scoobies ponder their options in the aftermath of his murder spree; a squeamish Andrew tries to master killing but ends up another Summers house captive.

Tuesday, December 17th, 2002

10: Bring on the Night

Giles arrives with three apprentice Slayers, the Scoobies research the origins of the First to find a way to rescue Spike, and Buffy fights the Ubervamp.

Tuesday, January 7th, 2003

11: Showtime

Buffy stages a showdown with the Ubervamp with the Slayers-in-training as her audience, then rescues Spike. Giles and Anya seek advice from Beljoxa's Eye.

Tuesday, January 21st, 2003

12: Potential

Buffy and Spike establish a boot camp to prepare the potential slayers for combat with the First, while a spell from Willow reveals another potential living in Sunnydale.

Tuesday, February 4th, 2003

13: The Killer in Me

Courtesy of a bitter Amy, Willow turns into Warren after kissing Kennedy; Buffy contacts the government to get help with Spike's misfiring chip.

Tuesday, February 11th, 2003

14: First Date

Buffy accepts a dinner invitation from Principal Wood, who reveals that he's a former Slayer's son; Anya is jealous when Xander has a date (who, as usual, turns out to be a demon).

Tuesday, February 18th, 2003

15: Get It Done

The Scoobies are rocked by a suicide within their ranks. After lambasting everyone, Buffy jumps through a portal on a quest for knowledge.

Tuesday, February 25th, 2003

16: Storyteller

Andrew films the Scoobies for a documentary on Buffy, while Sunnydale High is rocked by a sudden outbreak of student violence. Xander and Anya reconsider their relationship.

Tuesday, March 25th, 2003

17: Lies My Parents Told Me

When the Scoobies fail to nullify the First's hold on Spike, Principal Wood and Giles team up to kill him. Meanwhile, Spike relives the day he became a vampire.

Tuesday, April 15th, 2003

18: Dirty Girls

Faith returns to Sunnydale just in time to meet the First's evil agent, Caleb. Buffy leads the troops into a battle with Caleb, which ends with two dead Potentials and a seriously wounded Xander.

Tuesday, April 29th, 2003

19: Empty Places

Buffy takes another beating from Caleb, the tries to lead the troops back to the wine cellar. Instead, she gets kicked out of her house as the gang decides Faith would make a better leader.

Tuesday, May 6th, 2003

20: Touched

A depressed Buffy gets comfort from Spike. Meanwhile, the Scoobies capture and interrogate Bringer, and Faith leads an attack on the Bringers' arsenal.

Tuesday, May 13th, 2003

21: End of Days

Faith and some of the Potentials are injured by a bomb. Buffy retrieves a mystic scythe and uses it against Caleb; Angel turns up to give her a hand.

Tuesday, May 20th, 2003

22: Chosen

Buffy comes up with a plan: The gang makes an attack on the First's army, aided by Willow, who performs a powerful spell to imbue all of the Potentials with Slayer powers. Meanwhile, wearing the amulet that Angel brought, Spike becomes the decisive factor in the victory, and Sunnydale is eradicated. Buffy and the gang look back on what's left of Sunnydale, deciding what to do next...