update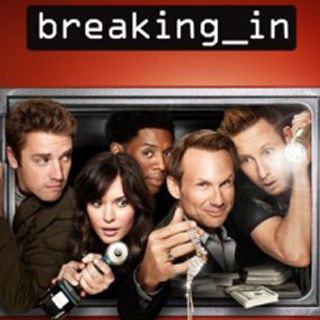 Season 1
Wednesday, April 6th, 2011

1: Pilot

When Contra Security wants a new member on their team of genius talent, leader Oz hopes to entice Cameron Bright. Oz is no stranger to manipulative tactics to win clients to his firm, whose genius includes the odd expertise of members Melanie Green, Cash Sparks, and Josh Armstrong. Keeping corporations safe from security breaches may, in fact, be the least of the team's worries under Oz's methods of leadership, which are questionable at best.

Wednesday, April 13th, 2011

2: 'Tis Better to Have Loved and Flossed

Oz asks his team to break into an old lady's home to rob her safe, but her security system turns out to be quite challenging. In the meantime, Cameron's work fascinates a dentist.

Wednesday, April 20th, 2011

3: Need for Speed

When Oz's childhood friend, race-car champion Jimmie Johnson, asks him for help investigating a security leak on the speedway, Cameron is forced to recruit his least-favorite person to the team: car enthusiast Dutch. Meanwhile, Cash thinks the office photocopier has come to life.

Wednesday, April 27th, 2011

4: White on White on White

Melanie is overjoyed when her ex-con father re-enters her life, but the team is suspicious as it's the day they are hired to test the security of a museum with a priceless painting.

Wednesday, May 4th, 2011

5: Take the Movie and Run

Oz and the team are assigned to protect the sequel to "The Goonies" at a comic-con convention and suspicion turns to fanboy Cash when the only copy of the movie goes missing.

Wednesday, May 11th, 2011

6: Breaking Out

After the team botches their assignment to secure KFC's Secret Recipe, Oz orchestrates a team-building exercise, trapping the gang inside Contra Security over the weekend, forcing them to work together in order to break out of the office. Cameron's feelings for Melanie come out in the open, and Cash becomes jealous when Josh dates a co-worker.

Tuesday, May 17th, 2011

7: 21.0 Jump Street

When Contra Security is hired to find a teen cyber-bully, Cameron finds himself back at his former high school, where he must relive his un-glory days.
Season 2
Tuesday, March 6th, 2012

1: The Contra Club

In the second season premiere, Cameron, Cash and Melanie discover that Oz is forced to sell the company to a corporate conglomerate headed by the brash and bold Veronica Mann (Emmy Award winner Megan Mullally, who joins the cast as a series regular), who along with her prickly British assistant Molly, turn the office upside-down.

Tuesday, March 13th, 2012

2: Who's the Boss

When Veronica doesn't approve of Contra's annual contract with a lingerie company to protect an extremely valuable diamond-encrusted bra, the team goes behind her back to pull it off (the mission, not the bra).

Tuesday, March 20th, 2012

3: The Blind Sided

The team tracks a computer hacker. Oz is worried when Veronica hires a young teen to be the office's new intern. Melanie and Cam have an awkward stakeout.

Tuesday, March 27th, 2012

4: Game of Jones

Oz tries to prove that Contra's top salesman actually exists. Veronica asks Cameron to help her make friends. Cash receives advice from an unlikely source.

Tuesday, April 3rd, 2012

5: Cyrano de Nerdgerac

Oz relies on Cash to teach him how to ward off women because Molly has developed a crush on him.

Wednesday, July 4th, 2012

6: Double Dragon

The team rallies together to help Oz defeat his nemesis: head of a rival security company and former Contra employee, Henry Shaw.

Wednesday, July 11th, 2012

7: The Legend of Hurley's Gold

Oz, Cash and Molly go treasure hunting, while Veronica recruits Cam to join her at a leadership conference.

Wednesday, July 18th, 2012

8: Chasing Amy and Molly

The team tries to save Molly from being deported by planning a fake wedding, with disastrous results.

Wednesday, July 25th, 2012

9: The Hungover

Veronica plans a girls' night that results in a missing item which was entrusted to Oz.

Wednesday, August 1st, 2012

10: Heathers

The team helps Veronica in a battle against the "Heathers". Tony Hawk pays Contra Security a visit.

Wednesday, August 8th, 2012

11: Cash of the Titans

Oz sells Contra, only to find that Veronica wants to take the company in a different direction.

Wednesday, August 15th, 2012

12: The Nat'ral

Contra competes for bragging rights against an old enemy, while Cameron encounters an old flame.

Wednesday, August 22nd, 2012

13: Episode XIII

In the series finale, the team pay homage to a popular franchise while trying to score a big job that could allow Oz to buy back the company.