update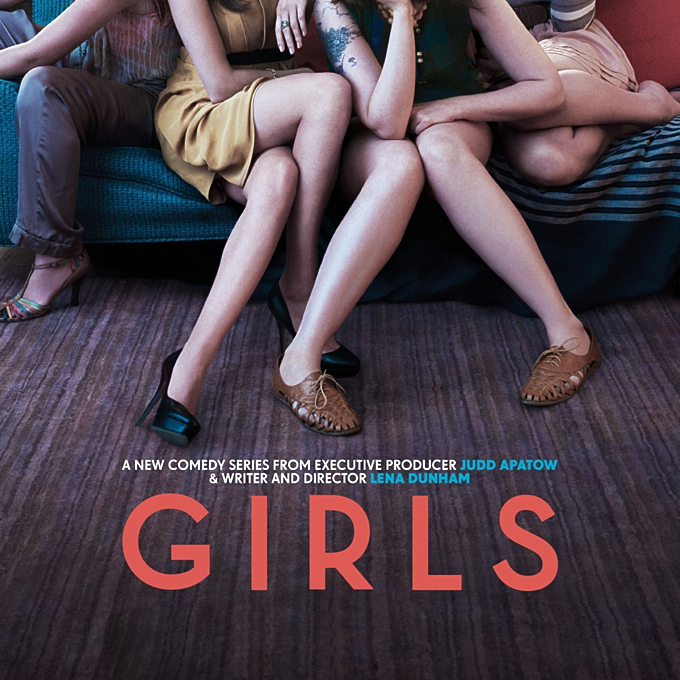 Season 0
not specified

12: A Conversation With the Girls

Season 1; A Conversation With the Girls

not specified

25: Season 2, Episode 5 Table Read

Season 2, Episode 5 Table Read

Saturday, March 17th, 2012

26: Guys on Girls

Season 2: Guys on Girls

Monday, April 16th, 2012

1: A Conversation With the Girls

Season 1; A Conversation With the Girls

Monday, April 16th, 2012

13: A Conversation Lena & Judd

Season 1: A Conversation Lena & Judd

Monday, April 16th, 2012

14: Season 1 Recap

Tuesday, April 17th, 2012

2: Inside Season 1, Episode 1

Tuesday, April 24th, 2012

3: Inside Season 1, Episode 2

Monday, April 30th, 2012

4: Inside Season 1, Episode 3

Monday, May 7th, 2012

5: Inside Season 1, Episode 4

Monday, May 14th, 2012

6: Inside Season 1, Episode 5

Monday, May 21st, 2012

7: Inside Season 1, Episode 6

Tuesday, May 29th, 2012

8: Inside Season 1, Episode 7

Tuesday, June 5th, 2012

9: Inside Season 1, Episode 8

Monday, June 11th, 2012

10: Inside Season 1, Episode 9

Tuesday, June 19th, 2012

11: Inside Season 1, Episode 10

Tuesday, January 15th, 2013

15: Inside Season 2, Episode 1

Monday, January 21st, 2013

16: Inside Season 2, Episode 2

Wednesday, January 23rd, 2013

27: Season 2 Recap

Tuesday, January 29th, 2013

17: Inside Season 2, Episode 3

Monday, February 4th, 2013

18: Inside Season 2, Episode 4

Monday, February 11th, 2013

19: Inside Season 2, Episode 5

Tuesday, February 19th, 2013

20: Inside Season 2, Episode 6

Monday, February 25th, 2013

21: Inside Season 2, Episode 7

Monday, March 4th, 2013

22: Inside Season 2, Episode 8

Monday, March 11th, 2013

23: Inside Season 2, Episode 9

Monday, March 18th, 2013

24: Inside Season 2, Episode 10

Monday, January 13th, 2014

28: Inside Season 3, Episode 1

Tuesday, January 14th, 2014

29: Inside Season 3, Episode 2

Tuesday, January 21st, 2014

30: Inside Season 3, Episode 3

Monday, January 27th, 2014

31: Inside Season 3, Episode 4

Monday, February 3rd, 2014

32: Inside Season 3, Episode 5

Sunday, February 9th, 2014

33: Inside Season 3, Episode 6

Monday, February 17th, 2014

34: Inside Season 3, Episode 7

Monday, February 24th, 2014

35: Inside Season 3, Episode 8

Monday, March 3rd, 2014

36: Inside Season 3, Episode 9

Monday, March 10th, 2014

37: Inside Season 3, Episode 10

Monday, March 17th, 2014

38: Inside Season 3, Episode 11

Sunday, March 23rd, 2014

39: Inside Season 3, Episode 12

Friday, April 14th, 2017

40: A Goodbye to Girls

Join members of the Girls cast as they reflect on some of their favorite moments in this special featurette that bids adieu to the series.
Season 1
Sunday, April 15th, 2012

1: Pilot

Struggling writer Hannah gets cut off financially; free-spirited friend Jessa returns to NYC and moves in with her unsuspecting cousin Shoshanna; Type-A roommate Marnie hosts a welcome-back dinner.

Sunday, April 22nd, 2012

2: Vagina Panic

Hannah reveals her AIDS phobia when she realizes Adam might not be monogamous. Marnie lives in denial of her growing boredom with her long-term boyfriend. Jessa avoids Marnie's meticulously planned day at a women's health clinic, where Shoshanna confesses a humiliating secret.

Sunday, April 29th, 2012

3: All Adventurous Women Do

Hannah meets up with her erstwhile college flame to find out how she contracted HPV, uncovering much more in the process. Marnie's art-gallery boss introduces her to a cocky artist who piques her interest. Jessa gets a babysitting gig.

Sunday, May 6th, 2012

4: Hannah's Diary

Adam's risqué text message sends Hannah over the edge. Jessa gets distracted while babysitting. Shoshanna reunites with a guy she knew at camp. Ray and Charlie stick their noses where they don't belong.

Sunday, May 13th, 2012

5: Hard Being Easy

Hannah tries a different tack with her boss to counter his inappropriate office behavior.

Sunday, May 20th, 2012

6: The Return

Hannah visits her parents in Michigan for their 30th anniversary, and winds up going on a date to a fund-raiser for a local family who suffered a tragic loss.

Sunday, May 27th, 2012

7: Welcome to Bushwick a.k.a. The Crackcident

At a raging party, Hannah sees a different side of Adam. Jessa lures the sender of an anonymous text message. Marnie finds out what Charlie's been up to recently. Shoshanna gets a hand from Ray when she needs it most.

Sunday, June 3rd, 2012

8: Weirdos Need Girlfriends Too

While Hannah delves deeper into Adam's life, an unemployed Jessa and a down-and-out Marnie end up forming an unexpected bond before coming face to face with an eligible bachelor who is pretending to be something he is not.

Sunday, June 10th, 2012

9: Leave Me Alone

Feeling resentful of an old classmate's success and unable to make rent, Hannah is forced to take a job at a café. Marnie has trouble handling Hannah's emotional and financial needs. Jessa runs into her old boss. Shoshanna meets her online match.

Sunday, June 17th, 2012

10: She Did

Hannah begins questioning her romantic relationship with Adam. Marnie decides to embrace her free-spirited nature during a mystery party that Jessa is hosting. Shoshanna benefits from her unique personality and characteristics.
Season 2
Sunday, January 13th, 2013

1: It's About Time

Hannah throws a housewarming party with brand-new roommate Elijah, but it's hard to move on when she's still playing nurse to Adam. Marnie gets bad news at work and a visit from her mom; Shoshanna avoids Ray at the party; and sun-kissed Jessa returns from her honeymoon.

Sunday, January 20th, 2013

2: I Get Ideas

Hannah gets unsolicited musical attention from heartbroken Adam and displeasing opinions on her writing from Sandy. Elijah questions his sexuality; Marnie makes a career compromise when her curatorial dreams are crushed; Jessa revels in married life; Shoshanna and Ray make magic; and Elijah and Marnie harbor a secret.

Sunday, January 27th, 2013

3: Bad Friend

On a freelance writing assignment to get out of her comfort zone, Hannah befriends the junkie downstairs and parties hard with Elijah, who reveals an explosive secret. Meanwhile, Marnie has a long awaited run-in with artist Booth Jonathan.

Saturday, February 2nd, 2013

4: It's a Shame About Ray

Hannah concentrates on preparing to host her first dinner party and Marnie confronts her ex-boss, Audrey. Meanwhile, Jessa meets her new in-laws and Shoshanna takes her relationship with Ray to the next phase.

Sunday, February 10th, 2013

5: One Man's Trash

Even Hannah is surprised when she's attracted to a fortysomething doctor and his life of unspectacular stability.

Sunday, February 17th, 2013

6: Boys

Marnie is asked to act as hostess for an art party thrown by Booth Jonathan and Hannah signs a publishing contract for e-books. Meanwhile, Adam manages to convince Ray to join him on an adventure.

Sunday, February 24th, 2013

7: Video Games

Hannah goes along with Jessa to visit her estranged father, his alternative girlfriend and her teen son in Upstate New York.

Sunday, March 3rd, 2013

8: It's Back

Hannah tries to hide mounting anxiety about her book from her visiting parents; Marnie is stunned to learn that Charlie has started a successful app company; while at AA, Adam meets a boisterous woman who coaxes him into dating her daughter, Natalia; and Ray's aversion to college parties gives Shoshanna pause.

Sunday, March 10th, 2013

9: On All Fours

Hannah's deadline worries and pressure from her publisher weigh heavily on her mind; Adam and his new girlfriend have a misunderstanding; Shoshanna avoids Ray at Charlie's work party; Marnie makes a move toward her future.

Sunday, March 17th, 2013

10: Together

In the Season 2 finale, Hannah attempts to write her book in one day so her publisher doesn't sue her. Meanwhile, Ray tries to impress Shoshanna with a bold career move; and Marnie gets the wrong idea about Charlie.
Season 3
Sunday, January 12th, 2014

2: Truth or Dare

Hannah, Shoshanna and Adam take a road trip; Marnie moves into her own place; Hannah seeks inspiration to meet her editor's deadline.

Sunday, January 12th, 2014

1: Females Only

Shoshanna tries to balance her time at college between sex and studying, while Marnie must accept she and Charlie are through. Also, Adam and Hannah and host a dinner party.

Sunday, January 19th, 2014

3: She Said OK

Adam's eccentric sister arrives unannounced; Marnie becomes controlling over Hannah's 25th birthday party; Ray settles into his new role as manager at the new restaurant.

Sunday, January 26th, 2014

4: Dead Inside

Hannah tries to process an untimely death; Jessa tracks down an old friend; Marnie discovers a video that Charlie posted online.

Saturday, February 1st, 2014

5: Only Child

Hannah attends the funeral of her editor; Hannah tries to help Adam and Caroline work through their issues; Jessa makes some positive changes; Ray gives Marnie advice.

Sunday, February 9th, 2014

6: Free Snacks

Hannah gets a job writing advertorials; Shoshanna reconsiders her break up in light of Ray's success; Ray and Marnie clash.

Sunday, February 16th, 2014

7: Beach House

Hannah and her friends go on a weekend getaway; Hannah runs into Elijah and invites him to the beach house.

Sunday, February 23rd, 2014

8: Incidentals

During a GQ advertorial interview, Patti LuPone warns Hannah that Adam's new career path may cause unexpected problems. Meanwhile, Jessa's boredom at work is interrupted by a surprise visit from an old acquaintance. Later, Hannah is assigned to review the Gramercy Park Hotel, and the group celebrates good news with Adam's new friend Desi, whom Marnie finds particularly captivating.

Sunday, March 2nd, 2014

9: Flo

Hannah gets a strange request from her mother while visiting her grandmother in the hospital; Hannah has a drink with her cousin.

Sunday, March 9th, 2014

10: Role-Play

Hannah worries about her relationship with Adam; Marnie starts working at an art gallery; Shoshanna surprises Jessa.

Sunday, March 16th, 2014

11: I Saw You

Hannah and Elijah have dinner with Patti LuPone; Jessa looks for a job; Hannah, Shoshanna and Elijah attend Marnie's performance.

Sunday, March 23rd, 2014

12: Two Plane Rides

Hannah receives some news; Marnie divulges a secret to Shoshanna; Jessa's boss asks her for a favor.
Season 4
Sunday, January 11th, 2015

1: Iowa

Hannah has one last dinner in New York with her parents and Adam before packing up to leave for the Iowa Writers' Workshop. Meanwhile, Marnie and Desi play a jazz-brunch gig for a tough crowd at a downtown restaurant; Shoshanna's annoyed by her parents after getting her diploma; and Jessa clashes with Beedie's daughter over her caretaker status.

Sunday, January 18th, 2015

2: Triggering

Hannah moves into a new place and is thrilled with the amount of space she can afford, but struggles with life as a grad student when her fellow workshop writers don't give her the feedback she expected.

Sunday, January 25th, 2015

3: Female Author

Hannah has a lot of free time but nothing to do with only one class a week, while Elijah makes his mark on the Iowa social scene. Back in New York City, Ray warns Marnie about Desi's intentions before they meet with a record label; Shoshanna has a job interview; and Adam gets mixed up in Jessa's world after an AA meeting.

Sunday, February 8th, 2015

4: Cubbies

Hannah is confronted by her classmates after leaving a non-apology apology letter in their cubbies. After being rejected at yet another job interview, a frustrated Shoshanna spends a day with Ray. Creative and romantic tensions between Marnie and Desi reach a breaking point.

Sunday, February 15th, 2015

5: Sit-In

Friends try to help Hannah through a crisis; Hannah and Adam have an honest conversation about the status of their relationship.

Sunday, February 22nd, 2015

6: Close-Up

Some soul-searching leads Hannah to an epiphany. Meanwhile, another disastrous interview for Shoshanna ends in a positive; Ray attempts to solve his neighborhood noise issue at a community board meeting; Marnie and Desi disagree on how to define their sound; and Adam is shocked by a revelation.

Sunday, March 1st, 2015

7: Ask Me My Name

Hannah goes for drinks with Fran, a new coworker, before attending an unusual art show. Later, she spends some time alone with Mimi-Rose, while Adam is unnerved by Mimi-Rose's friend, Ace.

Sunday, March 8th, 2015

8: Tad & Loreen & Avi & Shanaz

Hannah spends an afternoon with a new friend; Marnie and Desi argue over money; Jessa gives Shoshanna advice; Loreen and Tad have a tense dinner party with their friends.

Sunday, March 15th, 2015

9: Daddy Issues

Hannah is confronted with a family dilemma and Marnie makes an announcement at Ray's campaign party.

Sunday, March 22nd, 2015

10: Home Birth

Hannah, Adam and Jessa try to convince Caroline and Laird to forgo their planned home birth; Shoshanna is presented with a unique job opportunity; Ray tells Desi what he really thinks about him.
Season 5
Sunday, February 21st, 2016

1: Wedding Day

Marnie attempts to organize her upstate wedding to Desi. Shoshanna has to try and carry out Marnie's wishes. Fran is involved in an awkward moment with Adam.

Sunday, February 28th, 2016

2: Good Man

An erratic roommate causes Fran to move in with Hannah. Hannah receives an urgent call from her father.

Sunday, March 6th, 2016

3: Japan

Thriving at her new job in Japan, Shoshanna flirts with the boss, but reminds her work friends that she has a "kind of" boyfriend back in America. Hannah makes a shocking discovery on Fran's phone and struggles with how to react. After viewing Adam's performance on a TV police procedural, Jessa shares her insights into his character.

Sunday, March 13th, 2016

4: Old Loves

Hannah and Fran disagree about their teaching methods. Marnie fumes over Desi's decision to launch a major construction project in their studio apartment. Jessa pushes Hannah away over an awkward rice-pudding meetup. Elijah gets closer to Dill Harcourt.

Sunday, March 20th, 2016

5: Queen for Two Days

Hannah and her mom, Loreen, embark on a female-empowerment retreat, where Loreen hopes for clarity in her situation with Tad, and Hannah relishes time away from Fran. In Tokyo, Shoshanna enjoys her budding romance with Yoshi, and gets a surprise visitor from the U.S. Jessa meets up with her sister Minerva and asks for a favor.

Sunday, March 27th, 2016

6: The Panic in Central Park

Needing space after a fight with Desi, Marnie goes for a walk and has an unexpected run-in with someone from her past.

Sunday, April 3rd, 2016

7: Hello Kitty

The school principal reprimands Hannah; Jessa worries about seeing Hannah at Adam's play; Marnie shares news with Ray; Elijah attends a swanky party at Dill's apartment. Meanwhile, Hannah feels that Fran is judging her.

Sunday, April 10th, 2016

8: Homeward Bound

Hannah becomes stranded after her road trip with Fran gets cut short; Adam stops by Laird's place and stays to help with the baby; Shoshanna gets a wake up call; while recording a new song, Marnie receives parameters for her relationship with Desi.

Sunday, April 17th, 2016

9: Love Stories

Hannah gives Principal Toby some unexpected news; Marnie has an unsettling dream; Shoshanna offers to help Ray with marketing his business; Elijah wants an exclusive relationship with Dill.

Sunday, April 17th, 2016

10: I Love You Baby

Elijah and Loreen help Hannah with her plan to participate in the Moth Story Slam. Marnie prepares to go on tour with Desi. Shoshanna's idea for an "anti-hipster" Ray's takes off. After helping take care of the baby, Jessa and Adam have an epic fight.
Season 6
Sunday, February 12th, 2017

1: All I Ever Wanted

Riding a wave of newfound career success, Hannah gets an assignment to write a story about a female surf camp in the Hamptons, where she meets Paul-Louis, an uncomplicated waterski instructor. Hoping to break her old patterns post-divorce, Marnie tells Ray he needs to spend more time at his own place, but Adam and Jessa's intensity drives him out of the apartment.

Sunday, February 19th, 2017

2: Hostage Situation

Hannah provides cover for Marnie's secret weekender to Poughkeepsie, which she hopes will help clarify an old chapter in her life. Shoshanna enlists Elijah to be her plus-one at a networking event for young professional women, where Jessa's antics lead Shosh to reevaluate her post-college friendships.

Sunday, February 26th, 2017

3: American Bitch

Hannah has a tense tête-à-tête with Chuck Palmer – an acclaimed author she once greatly admired – about the disturbing allegations swirling around him.

Sunday, March 5th, 2017

4: Painful Evacuation

Hannah interviews influential writer Ode Montgomery, who offers eye-opening advice on being a woman and a writer. When Adam storms off the set of his latest acting job, Jessa suggests they embark on a creative endeavor of their own. Ray considers the course of his life after a regular at the coffee shop dies suddenly. Marnie is confronted with her narcissism.

Sunday, March 12th, 2017

5: Gummies

Adam and Jessa begin shooting scenes for their film, but she questions his creative direction. In town to visit Hannah, her mother, Loreen, has a hard time accepting the next phase of her life. Marnie does a less-than-stellar job of being there for a grieving Ray.

Sunday, March 19th, 2017

6: Full Disclosure

Marnie tries to convince a resistant Desi to follow through with their planned gig at her mom's birthday party in New Jersey. After rebuffing Adam's request to watch his film, Hannah gets advice on an important decision from her dad and his new partner, Keith. Elijah's thespian talents are rekindled when he helps a coworker run lines for an audition.

Sunday, March 26th, 2017

7: The Bounce

Elijah prepares for an open-call audition for a new Broadway musical, but is thrown off his game by an unexpected visitor. In need of cash, Marnie tries to pawn a family heirloom and gets a wakeup call from an unlikely source. Hannah reconnects with Paul-Louis.

Sunday, April 2nd, 2017

8: What Will We Do This Time About Adam?

Adam comes to Hannah with surprising news. Jessa spends a day off on her own. Shoshanna slogs through helping Ray with his oral-history project, until a fortuitous run-in with Abigail, her old boss, infuses the venture with new energy.

Sunday, April 9th, 2017

9: Goodbye Tour

After an important meeting, Hannah reaches out to friends for advice, but has trouble reaching Marnie.

Sunday, April 16th, 2017

10: Latching

Hannah embarks on a new chapter.