update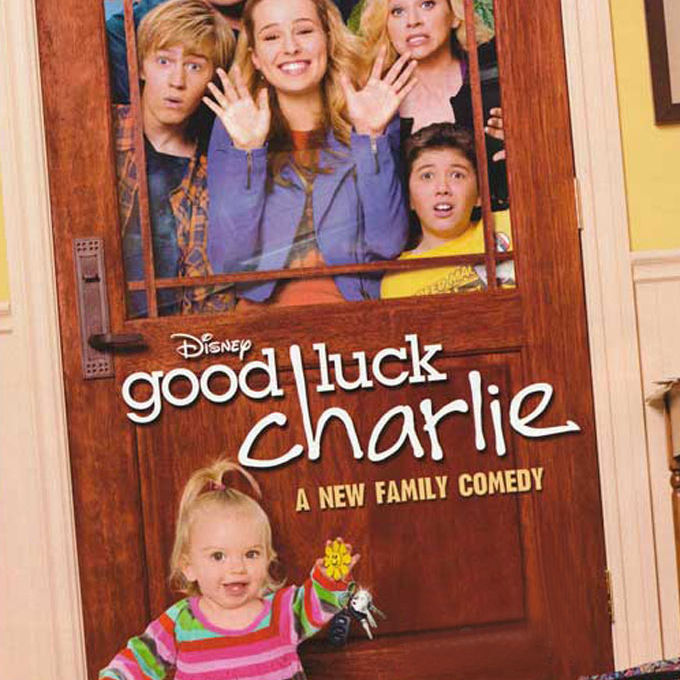 Season 0
Friday, December 2nd, 2011

1: It's Christmas!

The Duncans are separated on route to Amy's (Leigh-Allyn Baker) parents in Palm Springs after Teddy (Bridgit Mendler) makes a snap decision to give up her airline seat for a free ticket. Unwilling to let her daughter travel alone, Amy also disembarks the plane only to discover the next flight to Palm Springs departs after Christmas, on December 26. Meanwhile, the rest of the family arrives in Palm Springs, but things aren't any easier as Bob (Eric Allan Kramer) tries to care for Charlie (Mia Talerico) under the watchful eye of Amy's mom Petunia (Debra Monk) who does not like Bob at all; PJ (Jason Dolley) learns the pros and cons of his grandparents' pool after getting a sunburn, and Gabe (Bradley Steven Perry) quickly realizes the downfalls of teaching Grandpa Hank (Michael Kagan) how to play his video game and Grandpa becomes addicted. Meanwhile, Teddy finds out Amy is pregnant. They get into an argument when they later make up, they sing to get some money for food, as somebody has stolen their luggage. They find the girl who has stolen it and she apologizes for stealing their stuff. Teddy gives her the free plane ticket so she can get home for Christmas. The boys (PJ, Bob, and Gabe) go to Las Vegas and save them and they finally get the Christmas vacation they wanted. At the very end of the film, the grandparents show up with Charlie, and Amy reveals to the family she is having another baby.
Season 1
Sunday, April 4th, 2010

1: Study Date

When Bob has an accident, the kids must take care of him and Charlie while avoiding their mother.

Sunday, April 11th, 2010

2: Baby Come Back

It's been a while since Amy and Bob have been on a date, so Teddy encourages them to go to dinner while the kids babysit Charlie. When PJ takes Charlie to the park, he accidentally swaps strollers and babies with a cute girl, Emma.

Sunday, April 18th, 2010

3: The Curious Case of Mr.Dabney

Gabe and PJ mistakenly believe something fishy is going on with their neighbor, Mrs. Dabney, so they investigate. Meanwhile, Teddy is annoyed that her best friend Ivy has become texting buddies with Amy.

Sunday, April 25th, 2010

4: Double Whammy

Amy reveals that she was Wammy the Ram, the mascot of Teddy's high school, and pressures her into trying out for the role too. Teddy tries to blow the audition but gets the role anyway, just in time for the big rivalry game. Meanwhile, PJ challenges his best friend Emmett to baby-race his nephew against Charlie.

Sunday, May 2nd, 2010

5: Dance Off

A backwards dance is approaching at Teddy's school. Teddy asks Spencer out for the big night and Ivy asks out Emmet. Teddy tries to get her first kiss from Spencer, but he's busy hanging out with Emmet. Meanwhile, Gabe tries to get his parents to argue at Open House because he has been lying to his teacher and saying that he could not complete his assignments because his parents are fighting.

Sunday, May 9th, 2010

6: Charlie Did It!

The Duncan's are quick to blame P.J. after they return home to find all of their party decorations destroyed, but P.J. insists that Charlie is the real culprit.

Sunday, May 16th, 2010

7: Butt Dialing Duncans

A puzzled P.J. and Teddy cannot understand why their friends are angry with them, until the monthly cell phone bill arrives.

Sunday, May 23rd, 2010

8: Charlie is 1

The family reminisces about the day Charlie was born.

Sunday, June 6th, 2010

9: Up a Tree

Teddy and P.J. hatch a plan to keep Bob from tearing down their cherished childhood tree house.

Sunday, June 13th, 2010

10: Take Mel Out to the Ball Game

Teddy tries to strike up a friendship her Uncle Mel after Bob refuses to tell her why he wants nothing to do with him. P.J. and Gabe plan to turn Charlie into a model behind Amy's back.

Sunday, June 27th, 2010

11: Boys Meet Girls

P.J.'s romance with Madison wreaks havoc on his friendship with Emmett as well as Bob and Amy marriage. Teddy agrees to help Gabe make peace with a bully at school.

Sunday, July 11th, 2010

12: Kit and Kaboodle

Gabe gets his first crush on a girl named Kit, he then lies to her so they can have something in common. Meanwhile, Mrs. Dabney asks Teddy to catsit her cat Kaboodle and Teddy thinks the cat is sick because she just lying around. PJ uses Charlie to make more money on deliveries by saying he is watching her while his mom at the hospital, not mentioning she actually works there.

Sunday, August 1st, 2010

13: Teddy's Little Helper

Teddy tries warming up to her English teacher by having Charlie take part in her oral presentation on the book Animal Farm. Meanwhile, Gabe and his basketball team fire Bob as their coach and hire Amy instead, after winning their first game under her guidance. Also, PJ begins to spend way too much time with Amy's friends.

Sunday, August 15th, 2010

14: Blankie Go Bye-Bye

Teddy accidentally put Charlie's blanket in the donation pile instead of the laundry pile, She goes to look for it at the thrift shop but accidentally gets locked in the back of the donation truck. Meanwhile, PJ take Teddy's advice and plans a Moroccan feast for their parents' wedding anniversary, But locked out of the house by Charlie. To the celebrate their anniversary, Gabe, Amy and Bob go the movies. Gabe and Bob want to see Star Exploders 2 while Amy wants to see The Willow Weeps Tomorrow.

Sunday, August 29th, 2010

15: Charlie Goes Viral

PJ video tapes Charlie when she is being funny and puts the videos on the internet. Charlie becomes an over night super star getting tons of hits from the videos. When Amy and Bob find out, they don't like how Charlie is popular over the internet and they force PJ to take the videos down. After that, Charlie's fans get mad.

Sunday, September 12th, 2010

16: Duncan's Got Talent

Spencer decides to help Teddy with her dance routine for the school talent show, but when he realizes she is terrible he fakes an injury to get out of it. Meanwhile, Jo convinces Gabe that she will help him win the class president election but instead she purposely sabotages him and runs for election herself.

Sunday, September 19th, 2010

17: Kwikki Chick

Teddy needs money for a new cell phone and gets a job as the neighborhood dog walker, but the job is less than glamorous. After walking in PJ's job Kwikki Chikki, PJ gets jealous when his boss gives Teddy a job as the Kwikki Chikki spokesmodel. Teddy then comes up with a plan to get herself fired in order to give her brother the spotlight he deserves. Meanwhile, Amy sings a song with Charlie at her daycare which gets very competitive with the other mothers, while Gabe uses a mouse to play a trick on Bob.

Sunday, October 17th, 2010

18: Charlie in Charge

Gabe is left in charge of Charlie while doing a school assignment with Jo. Meanwhile, Teddy accompanies a scared PJ to the dentist and Bob surprises Amy with a spa getaway.

Sunday, October 24th, 2010

19: Sleepless in Denver

Gabe's friends come over for a sleepover. Meanwhile, Teddy prepares for an important role in school play and Charlie refuses to sleep in her first "big girl" bed.

Sunday, November 14th, 2010

20: Girl Bites Dog

Charlie bites Teddy's boyfriend, Spencer. Teddy then discovers that he has another girlfriend, Skylar (Samantha Boscarino) when she tries to smooth things out at Spencer's job. Skylar also finds out and she and Teddy dump Spencer. Meanwhile, Gabe treats PJ like a personal chauffeur because he lent PJ money to buy a car. PJ tells Gabe he could have the car because the car was supposedly haunted, but was just a scheme to scare Gabe into letting PJ have his car.

Sunday, November 21st, 2010

21: Teddy's Broken Heart Club Band

Teddy starts a rock band with Skylar and wrote a mean song about Spencer. Meanwhile, Gabe and PJ are tired of sharing the same room, so Gabe sleeps in an extra room in Mrs. Dabney's house. Amy uses the free day care at a gym to go to a spa down the street.

Sunday, November 28th, 2010

22: Teddy Rebounds

A new kid on the block named Austin (Nathan Gamble) who Gabe is forced to become friends with develops a crush on Teddy. She uses the crush to her advantage to make Spencer jealous, who has already gotten a new girlfriend. Meanwhile, Bob temporarily fills in as a member of PJ's band after Charlie gets their newest member sick.

Sunday, December 12th, 2010

23: Pushing Buttons

Gabe tricks Amy and Bob into getting him a new bike.

Sunday, January 16th, 2011

24: Snow Show (1)

The Duncans go on a family road trip to a ski resort in the mountains. While on the ski trip, Teddy meets a psychic who tells her that she will meet her true love during the vacation. She meets two guys, and her ex-boyfriend, Spencer. What will happen next?

Sunday, January 23rd, 2011

25: Snow Show (2)

Still on their family ski trip, Teddy asks Ivy to come meet her. Meanwhile, Bob buys Charlie a bear suit to keep her warm, but she refuses to take it off. Amy finds out that Bob andHer are not married after Bob tells her. Meanwhile, Gabe and PJ ice skate and have to do a move called "the cycle of awesomeness"

Sunday, January 30th, 2011

26: Driving Mrs. Dabney

Teddy volunteers to drive Mrs. Dabney around to get more experience behind the wheel.
Season 2
Monday, February 21st, 2011

1: Charlie Is 2

Charlie turns 2 years old.

Sunday, February 27th, 2011

2: Something's Fishy

Bob confiscates Teddy's cell phone when she exceeds her texting limit. Bob demands that she must pay the bill; Teddy is forced to get a job at Otto's Grotto, dressed as an octopus. Her job is a complete nightmare when it comes to dealing with children who are out of control. Meanwhile, PJ uses Charlie as a girl magnet, but his plan backfires when his new girlfriend, Kayla (Skyler Day), only seems to be interested in Charlie rather than PJ. Elsewhere, Amy is obsessed with trying to beat Gabe at video game tennis.

Sunday, March 6th, 2011

3: Let's Potty

Bob and Amy try to potty train Charlie but when she flushes her toys down the toilet, Bob must fix the plumbing. Unfortunately, Bob cracks a pipe and water sprays him and the nearby fuse box, resulting in a blackout. So, to finish their video game, PJ and Gabe run a cable from Mrs. Dabney's fuse box to power the TV set, eventually giving her house a blackout. Meanwhile, Teddy helps Ivy prepare for her first online chat with Raymond Blues (Daniel Curtis Lee), a guy she likes.

Sunday, March 13th, 2011

4: Appy Days

Using a fake phone call app, Teddy and Ivy trick their moms into allowing each other to go to a senior party. Their plan backfires when the moms find out and set out to track the girls down. Meanwhile, PJ fills in for Bob's day at work (exterminating rats), and Charlie tries to get Gabe to play baby with her.

Sunday, March 20th, 2011

5: Duncan vs. Duncan

Teddy and PJ throw a house party while Bob and Amy are on a romantic date. Meanwhile, Amy forces Gabe to accompany Jo to cotillion classes.

Sunday, March 27th, 2011

6: A L.A.R.P. in the Park

Teddy babysits Charlie while also attending a larping party with Evan (Matt Prokop), her new crush. After being poked in the eye by Charlie, Amy continues to fake being hurt to stay in the hospital longer. Bob and PJ must re-edit a video of Bob winning an exterminator award after forgetting to thank Amy in his speech.

Sunday, April 3rd, 2011

7: Battle of the Bands

Teddy and Skyler compete against PJ, Spencer and Emmett in the annual battle of the bands competition at the mall. Teddy then finds out that Skyler and PJ are dating and neither of them want to do the competition any more. Meanwhile, Bob asks Gabe to take a gift back to a rich boy in his class. When Bob goes to the boy's house to return Gabe's gift, he goes back on his word and befriends the boy's father. Also, Amy takes credit for a painting done by Charlie after her art teacher says she has no real talent and that Charlie's painting is a work of art.

Sunday, April 10th, 2011

8: The Singin' Dancin' Duncans

Amy persuades the family to take part in a benefit for her hospital so she can beat her long-time arch-rival, Fran Culpepper (Devika Parikh). When they prove uncooperative in the rhythmic dancing, Amy hires professional dancers to replace the members of the family except for Charlie. Meanwhile, Teddy's classmate Lynette does not invite her to her party but she invites Ivy. Later, she finds out that Ivy has been making up excuses to go somewhere else and Teddy suspects that Ivy attended the party without her. Also, Gabe and PJ sell "old junk" on the Internet to raise money.

Friday, April 15th, 2011

9: Teddy's Bear

Amy lets her temper get the best of her when Mr. Piper refuses to admit he was wrong. P.J. decides to have a man to man talk with Skyler's old beau. Charlie's first ballet lesson may be her last after Bob breaks one of the class rules.

Sunday, May 1st, 2011

10: Meet the Parents

Teddy and PJ pose as Gabe's parents as they attend a conference with his elderly teacher, Mrs. Monroe (K Callan). Everything goes well until Mrs. Monroe spots Teddy on a date with her latest crush, Derek (Reid Ewing). Mrs. Monroe thinks that Teddy is "cheating" on her husband. Meanwhile, PJ and Skyler go on their first official date; Bob bets that Amy cannot build Charlie's new playhouse without his help.

Sunday, May 8th, 2011

11: Gabe's 12-1/2 Birthday

Amy and Bob make up for not throwing Gabe his much delayed 12th birthday party by giving him a 12 ½ birthday party, after Gabe promised to be good for a whole week. Unfortunately, Gabe's party falls on the same day as a huge blizzard. Meanwhile, Ivy and Teddy cannot get along with Ivy not liking Teddy's new boyfriend Derek, which causes a rift in their friendship. They go to each other's houses to settle their differences, the same day as the snow storm. Teddy is driven crazy by Ivy's parents Mary Lou and Harry (Ellia English and William Allen Young) while Ivy is having a great time celebrating Gabe's 12-½ birthday. Meanwhile, PJ helps Bob lose a few pounds.

Sunday, May 15th, 2011

12: The Break Up

Teddy decides to break up with Derek, but has a hard time doing so, due to him continually doing nice things for her. Meanwhile, Amy becomes Gabe's new hockey coach and hurts herself during a practice. PJ finds out that he is being paid less than minimum wage and gets advice from Bob about what he should do, until PJ gets fired for going on strike with the other Kwikki Chikki staff.

Sunday, June 5th, 2011

13: Charlie Shakes it Up

Teddy, Amy and Charlie plan a trip to Chicago to visit their rich great-aunt Nell, where they are instead mistaken for the Duncan Sisters, a famous hip-hop dance duo and are taken to the dance studio of "Shake It Up, Chicago". Amy pretends that she, Teddy and Charlie are sisters in order to accomplish her dreams of being on TV, but since they do not know how to dance, they enlist the help of dancers CeCe Jones (Bella Thorne) and Rocky Blue (Zendaya). Back at home, Gabe and PJ hold a yard sale in hopes of raising money while cleaning out the attic, but wind up selling a cat cookie jar with $500 in it to Mrs. Dabney; Bob is obsessed with a TV show, Higgins and Zork.

Sunday, June 12th, 2011

14: Baby's New Shoes

Teddy uses Gabe and his friend Jake (Tucker Albrizzi) to go see a PG-13-rated movie so she can use it to win an internship at a news station. Meanwhile, Amy buys a pair of heels that cost $400 to go out to a party with and plans on returning them. She puts them away in until Charlie gets a hold of them and ruins the shoes. PJ tries to make amends with a kindergarten classmate after cutting the boy's ponytail.

Sunday, June 19th, 2011

15: Bye Bye Video Diary

As Teddy does the dishes, Charlie has put her laptop inside the dishwasher. Amy finds it inside the washer, meaning all of the video diaries have been deleted. Amy and Teddy stay up all night, reforming the video diaries. However, when PJ arrives back from Kwikki Chikki college, he notifies Teddy that he accidentally took her laptop, meaning that PJ's laptop was captured in the dishwasher. Meanwhile, because PJ has been going to college, Gabe takes over his place. But when he watches a horror movie, he is terrified and refuses to let Charlie sleep in her own room.

Sunday, June 26th, 2011

16: Monkey Business

Teddy loses a mom's earring while babysitting. Meanwhile, Bob thinks he's won the lottery when Gabe gives him a fake winning ticket.

Sunday, July 10th, 2011

17: PJ in the City

Teddy applies for a job at a trendy teen clothing store where Spencer works. Teddy's main reason for applying is that she wants a discount on new clothes for her upcoming school photo, however in order to get the job and fit in she needs to get a tan. However the self-tanner she applies goes awry when Charlie gets involved! Also in the episode Bob chases after PJ after he leaves for New York City when he finds out Skyler has moved there. And, Amy finds herself over-involved in Gabe's life, inviting a girl over who she thinks he likes, but it's the wrong girl!

Sunday, July 24th, 2011

18: Sun Show - Part 1

The Duncan family goes on a trip to Hawaii in celebration of Bob and Amy's 20th wedding anniversary. After wandering onto sacred ground, Amy gets the entire family cursed, but refuses to believe it, until she is trapped in an elevator with a claustrophobic woman. Soon after, Teddy gets knocked out during her surfing lesson; PJ and Gabe's aerial tour pilot falls asleep during the flight; Bob gets knocked out with a golf ball, and Charlie goes missing. Meanwhile, Bob faces continuous hour-long timeshare seminars.

Sunday, July 31st, 2011

19: Sun Show - Part 2

Still thinking that they are cursed, Amy encounters plumeria numerous times and gets severe allergic reactions. Teddy finally finds Charlie seeing her playing with a group of other children. Bob asks Teddy to pretend to be Amy for the time-share seminar. After making a promise to God during his and PJ's near-death experience on an aerial tour, Gabe coaches PJ to face his fears.

Sunday, August 7th, 2011

20: Amazing Gracie

Teddy has been meaning to buy a used car. An excellent offer comes up when Mary Lou Wentz wants Harry Wentz to sell his car, that he calls Gracie, because it takes up too much space in the garage. Teddy buys the car and on the way home, she accidentally totals it. Meanwhile, Amy is offended and upset that Charlie will not make a scene while getting dropped off at preschool, which leads to Mommy & Charlie Day, a day where Amy bonds with Charlie, hoping she will cry when she drops her off at preschool the next day. The next day, Charlie gives Amy a heartwarming hug. Elsewhere, PJ and Gabe try to finding Bob a friend to avoid going on their annual father and son fishing trip.

Sunday, August 21st, 2011

21: Termite Queen

Teddy goes with Bob to the exterminator convention in hopes of making him happy enough to buy her a car. Meanwhile, Gabe and Jake shoot a monster movie starring Charlie. Plus, PJ's friend from Kwikki Chikki University, Gravy, is allowed to stay in the Duncans' household. Gravy drives Amy crazy with his abnormal living habits.

Sunday, August 28th, 2011

22: The Bob Duncan Experience

After accidentally breaking the one and only record made by Bob's old band, PJ gets the Bob Duncan Experience back together. PJ also learns the real reason why the band broke up. Meanwhile, Emmett proves to Teddy that she had promised to be his date to the Homecoming Dance in elementary school, so Teddy tries to hook him up with Alicia (Kiersey Clemons), the new girl in school. Gabe and his friend Leo (Rico Rodriguez) make a lemonade stand, but split up and compete for business after a falling-out over the profits.

Sunday, September 11th, 2011

23: Ditch Day

When Teddy finds out she has a reputation as a goody goody, she ditches school with Ivy to earn a bad reputation. Teddy is nervous because she has never ditched before. Meanwhile, PJ tries to make a dress for Charlie for a Home EC class. Also, Gabe tries to get himself ungrounded by bringing an old love poem from Amy's high school days back to light, which he thought had been written by his father. It turns out it was actually written by Bob Diddlebock. Amy has kept it for years because it is the only love poem she ever received. In the end, Bob writes her a love poem as well and they reconcile.

Sunday, September 25th, 2011

24: Alley Oops

The Duncan family (except Teddy) compete in a bowling challenge against some family that beats them in bowling 5 years in a row

Sunday, October 9th, 2011

25: Scary Had a Little Lamb

It's Halloween and when Charlie gets scared by Carl, Teddy decides to give him a taste of his own medicine. Meanwhile, Gabe agrees to protect Mrs. Dabney's house from teenagers, but when her house gets trashed, Gabe has to do whatever she says. Also, PJ becomes a goth because of his new girlfriend, Zoe. Bob and Amy dress as each other for Halloween.

Sunday, October 23rd, 2011

26: Return to Super Adventure Land

When the Duncans take a family trip to Super Adventure Land, Gabe and Amy get offered a job to be in a commercial, but when they receive the script, Amy is upset that Gabe gets most of the lines and she only gets one, so she makes a few tweaks to the script. Meanwhile, Emmett gives Teddy a job at Super Adventure Land so she could save up for a new car, but soon she discovers that the job Emmett got her is to portray the princess in the classic fairy tale The Princess & The Frog and Emmett is the frog. Also, Bob is so pleased with P.J.'s cooking that he would do anything to get more even doing his homework for him.

Sunday, November 6th, 2011

27: Can You Keep a Secret?

Teddy becomes nervous when she has to kiss Spencer at her job at Super Adventure Land. When they kiss, Teddy begins to have feelings for Spencer again. PJ learns that Bob mistakenly wrote his name wrong on his birth certificate. Gabe has a hard time finding a birthday gift for PJ.

Sunday, November 13th, 2011

28: Story Time

Teddy and Amy compete writing a children's story to get published. While doing deliveries, PJ gives advice to a newlywed couple. Bob does career day at Gabe's class.

Sunday, November 20th, 2011

29: It's a Charlie Duncan Thanksgiving

Bob's father Frank (Alan Rachins) comes over for Thanksgiving and begins a romance with the newly divorced Mrs. Dabney, much to Bob and Gabe's dismay. PJ tries to trick Amy about cooking the turkey. Teddy and Ivy attempt to wait in line for a new gadget.

Sunday, November 27th, 2011

30: Teddy on Ice

The Wentzes invite Teddy for a weekend at their ice house. Charlie says a bad word and Amy and Bob try to figure out who she learned it from. PJ and Gabe break Mrs. Dabney's satellite dish, so she comes over to the Duncan house to watch her soap operas, with PJ and Gabe becoming captivated by the storylines.
Season 3
Sunday, May 6th, 2012

1: Make Room for Baby

With the new baby coming, Amy decide the family needs to move to a new house. Teddy and Spencer audition for better acting reenactment roles at Super Adventureland. With Gabe leaving the neighborhood, he and Mrs. Dabney pull the ultimate pranks on each other.

Sunday, May 6th, 2012

2: Bad Luck Teddy

Everyone at school thinks that Teddy is a jinx when Spencer's basketball team begins losing games. Overhearing that Amy and Bob are thinking about sending him to military school, Gabe starts acting in his best behavior. PJ frequently attends his local barbershop to spend time with an attractive female barber.

Sunday, May 13th, 2012

3: Amy Needs a Shower

Amy convinces Mary Lou Wentz to throw her a baby shower, but the event turns bad when Charlie blurts out all the horrible things Amy said about her baby shower guests.

Sunday, May 13th, 2012

4: Dress Mess

Amy gives Teddy her hideous prom dress to wear and Teddy doesn't know how to tell her mom she doesn't want to wear it. P.J. skips his senior prom to attend his new girlfriend's school dance, but is surprised when he finds out the girl is homeschooled.

Sunday, May 20th, 2012

5: Catch Me If You Can

Teddy and Spencer keep Amy away from a children's theatre musical they are doing. Bob agrees to catch an anaconda, to one-up an animal control rival. PJ's boss asks him to investigate who has been stealing chicken from Kwikki Chikki.

Friday, June 15th, 2012

6: Name That Baby

Bob and Amy vote on baby names. Teddy looks for peace and quiet to do her work. PJ is graduating from high school but feels he might fail; Gabe thinks he did something wrong when Bob and Amy give him extra attention.

Sunday, June 24th, 2012

8: Special Delivery (2)

The Duncans welcome their fifth baby in this one hour episode.

Sunday, June 24th, 2012

7: Special Delivery (1)

The Duncans welcome their fifth baby in this one hour episode.

Sunday, July 1st, 2012

9: Welcome Home

Bob's mom visits to help with Toby, driving Amy crazy. Teddy and Spencer celebrate their tenth-month anniversary. Gabe and PJ find an old letter saying that money is buried in Mrs. Dabney's backyard, and start digging to find it.

Sunday, July 15th, 2012

10: Baby's First Vacation

The family, minus a supposedly sick Teddy, take a vacation to a house on Dead Man's Lake that may be haunted. Meanwhile, Teddy plans a house party while her family is away.

Sunday, July 29th, 2012

11: Wentz's Weather Girls

Ivy's dad opens a weather-themed restaurant where Teddy and Ivy become waitresses. Gabe has a crush on a girl and Amy tries to show her Gabe's "soft" side. PJ and Emmett have a rematch on the baby race, this time on tricycles.

Monday, August 13th, 2012

12: Baby Steps

Once again, things go awry for Teddy when she tries to win over Spencer's mom. Amy has mixed feelings when PJ and Emmett get an apartment together. Gabe discovers Bob has a hard time letting go of the past.

Monday, August 27th, 2012

13: T. Wrecks

Teddy takes her volleyball coach's advice to be more aggressive a little too seriously. Bob finds solace at PJ's new apartment, and Amy unknowingly builds Gabe's model rocket science project.

Sunday, September 16th, 2012

14: Teddy and the Bambino

With the end of Amy's maternity leave, Teddy's new babysitting duties conflict with her prep for a big school debate and things go awry when Gabe and PJ are assigned to watch Charlie.

Sunday, September 23rd, 2012

15: Team Mom

Amy invites some of Teddy's volleyball teammates for a team-bonding sleepover. Bob is annoyed by the father of Gabe's new crush. PJ's cute neighbor mistakes him for a medical student.

Sunday, October 7th, 2012

16: Le Halloween

A bat invades the Duncan house on Halloween; Teddy and Spencer celebrate their 1-year anniversary; Gabe gets tricked by Mrs. Dabney into attending a ceremony in honor of her charitable work.

Sunday, October 14th, 2012

17: Guys & Dolls

Amy overhears Bob advise Spencer on how to handle Duncan women. Gabe ducks yard chores. Amy makes Toby "talk".

Sunday, October 28th, 2012

18: Nurse Blankenhooper

Amy uses her maiden name to work as a nurse at Gabes' school so he won't be embarrassed. Teddy and Vonnie team-up for a school project. PJ and Emmett start a baby-sitting service.

Sunday, November 4th, 2012

19: Charlie Whisperer

Teddy is excited when the school produces her play and she wants Charlie to be cast as the princess. Bob loses a lot of weight and gets carried away with his makeover. Gabe must do a report on an old person.

Sunday, November 11th, 2012

20: Study Buddy

Teddy asks Victor to prep for her SATs not realizing how demanding a teacher he is. Amy makes Bob sleep with Gabe as his snoring keeps Toby awake. PJ reads The Littlest Unicorn to Charlie and gets obsessed with the story.

Sunday, December 2nd, 2012

21: A Duncan Christmas

Teddy takes Charlie to see Santa Claus, but he takes a break just when it's Charlie's turn. Amy and Grandma Linda discover they are performing the same song at the family talent show.

Sunday, January 20th, 2013

22: All Fall Down (1)

When Spencer is accepted at a Boston college, Teddy learns how hard a long distance relationship can be. Amy starts a Mommy Blog. Bob accidentally released termites into the house.

Sunday, January 20th, 2013

23: All Fall Down (2)

When Spencer is accepted at a Boston college, Teddy learns how hard a long distance relationship can be. Amy starts a Mommy Blog. Bob accidentally released termites into the house.
Season 4
Sunday, April 28th, 2013

1: Duncan Dream House

Starting from where the season 3 finale left off, the Duncans' house has been destroyed by termites and they must build a new one, with the help of The Muppets.

Sunday, May 5th, 2013

2: Doppel Date

Teddy moves on and looks for a new guy who looks just like Spencer.

Sunday, May 12th, 2013

3: Demolition Dabney

Gabe has a crush on Mrs. Dabney's granddaughter.

Sunday, May 19th, 2013

4: Go Teddy!

After learning the big cheer competition will be held in Hawaii, Teddy decides to join Kelsey on the cheerleading squad; Teddy bombs her cheer tryout and has to beg the coach to give her another chance; Amy asks Gabe and PJ to take Toby to park.

Sunday, June 2nd, 2013

5: Rock Enroll

Teddy struggles with applications for college and she dreams that she is in different times in the past. Gabe faces his old teacher. Bob gets an old rock look.

Sunday, June 9th, 2013

6: The Unusual Suspects

Teddy suspects that someone at school is out to get her. Amy and Bob suspect that Deedee Dooley is teaching Charlie bad behavior Gabe tries to prevent his report card from being mailed home.

Sunday, June 23rd, 2013

7: Rat-A-Teddy

Teddy throws herself a slumber party to help forget her would-be anniversary with Spencer. Amy tries to manipulate Lauren to get Gabe to do whatever she wants.

Sunday, July 14th, 2013

8: Charlie 4, Toby 1

Amy goes all out for Charlie's birthday.Teddy goes to work at Bob's extermination business. Gabe is sent home from school for accidentally getting in a fight.

Sunday, July 28th, 2013

9: Futuredrama

Ten years in the future, 14 year-old Charlie watches a video diary that Teddy made about a fight she had with Gabe, in hopes that it will guide her through her fight with an 11 year-old Toby.

Sunday, August 4th, 2013

10: Teddy's New Beau

Beau and Teddy and Bob and Amy go on dinner dinner dates, while PJ is in charge of Gabe, Charlie, and Toby.

Sunday, August 11th, 2013

11: Teddy's Choice

An unexpected visitor creates drama for Teddy on her 18th birthday.

Sunday, September 15th, 2013

12: Bug Prom

Bob and Amy attend the pest controllers annual dinner dance. Beau asks Teddy to the same event. Gabe scores tickets to the first showing of a hot new movie for an upcoming date.

Sunday, September 22nd, 2013

13: Weekend in Vegas

Ivy tricks Teddy into joining her family trip to Las Vegas. Gabe is playing baseball secretly because he doesn't want his mom to embarrass him. Bert and Mrs. Dobbs announce their marriage and want to have the wedding at the Duncan house.

Sunday, October 6th, 2013

14: Fright Knight

Teddy and her friends go Halloween caroling to raise money for the drama club. A neighborhood mom vows to get even with PJ and Gabe for not giving her son any trick-or-treat candy.

Sunday, October 13th, 2013

15: Sister, Sister

After Teddy uncovers the reason why Amy and her younger sister Jamie drifted apart, she and Charlie quickly devise a plan to convince Amy that it's time to make things right with her sister. Meanwhile, Gabe and Jake sell a photo of Toby and are in hot water when a local grocery store winds up using it.

Sunday, November 10th, 2013

16: Bob's Beau-Be-Gone

Just as Bob and Beau become ever more close, Beau gets a job offer in his hometown of Tennessee, with him having to say goodbye to Teddy and Bob. With the monthly rent due, P.J and Emmett search for a new roommate to share the expenses. Gabe tries to get Amy's much delayed news segment on the air, so she can stop intruding on his alone time with Lauren.

Friday, November 29th, 2013

17: Good Luck Jessie: NYC Christmas

When Teddy gets accepted into a college in New York City, she goes to New York, alongside P.J. P.J stays at a hot dog cart and gets back together with Skyler. Meanwhile Teddy misses her tour on the subway and meets up with Jessie and Zuri. When a blizzard traps Teddy and P.J in New York City, they decide to stay with Jessie and Zuri.

Sunday, January 19th, 2014

18: Accepted

Teddy is disappointed when she is waitlisted at her first choice for college.

Sunday, January 26th, 2014

19: Down a Tree

Gabe discovers PJ has been living in the tree house in the backyard.

Sunday, February 16th, 2014

20: Good Bye Charlie (1)

Teddy finds it hard to make the last diary special. Amy is trying to get herself a full-time job on Good Morning Denver since the main lady is leaving the show.

Sunday, February 16th, 2014

21: Good Bye Charlie (2)

The series ends with Teddy making the last video diary with the whole family.