update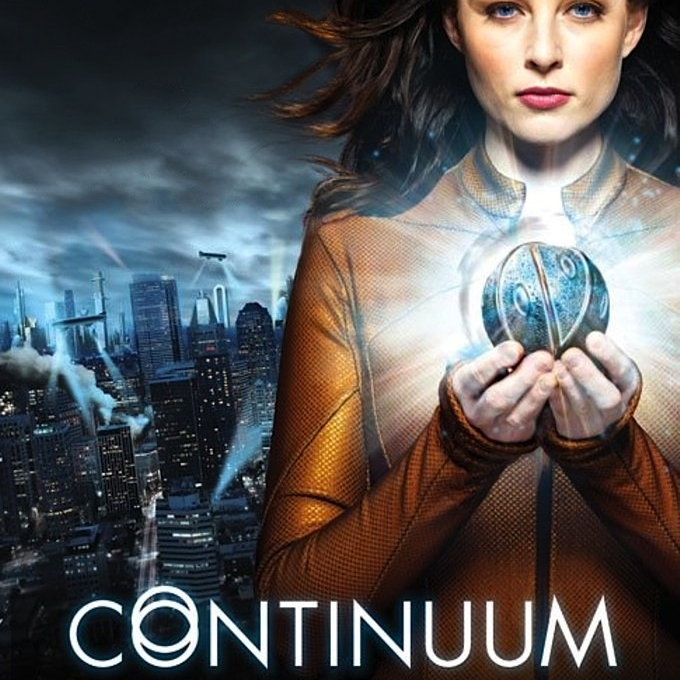 Season 0
Tuesday, May 22nd, 2012

1: Season 1 Sneak Peek

Continuum is an hour long Canadian science fiction series created by Simon Barry currently...

Friday, April 19th, 2013

2: Season 2 Sneak Peek

A sneak peek from the Continuum Season 2 premiere, "Second Chances"

Thursday, March 13th, 2014

3: Season 3 Sneak Peek

Friday, March 14th, 2014

4: Webisode 1: Minute By Minute

Friday, March 21st, 2014

5: Webisode 2: Minute Man

Friday, March 28th, 2014

6: Webisode 3: Minute to Win It

Monday, April 7th, 2014

7: Webisode 4: Minute Changes

Friday, April 11th, 2014

8: Webisode 5: Thirty Minutes to Air

Friday, April 25th, 2014

9: Webisode 6: Wasted Minute

Friday, May 2nd, 2014

10: Webisode 7: Waning Minutes

Friday, May 9th, 2014

11: Webisode 8: So Do Our Minutes Hasten

Thursday, May 22nd, 2014

12: Webisode 9: Minute of Silence

Friday, May 30th, 2014

13: Webisode 10: Revolutions Per Minute

Thursday, June 5th, 2014

14: Webisode 11: Two Minutes to Midnight

Monday, June 16th, 2014

15: Webisode 12: The Dying Minutes

Friday, June 20th, 2014

16: Webisode 13: Last Minute
Season 1
Sunday, May 27th, 2012

1: A Stitch in Time

Inspector Kiera Cameron loses everything she has and finds herself on a new mission when she and eight dangerous terrorists are transported from their time in 2077 back to 2012 during the terrorist's attempt to escape execution. She takes on a new identity and joins the Vancouver Police Department in order to stop the terrorists' reign of violence. Along the way, she befriends Alec Sadler, the 17 year old who will one day grow up to create the technology her world is built upon.

Sunday, June 3rd, 2012

2: Fast Times

Kiera tries to find the members of Liber8 before they do more damage. Her attempts are hindered when her cover is blown and her partner on the VPD, Carlos Fonnegra, arrests her. But when she discovers Liber8's plan to attempt to get back to 2077, she has to escape and possibly ally herself with her sworn enemies to get back home.

Sunday, June 10th, 2012

3: Wasting Time

Kiera and Carlos investigate a series of mysterious murders in which victims have been drained of endocrine fluid only to discover that the crimes were committed by Liber8 in an effort to save Travis, their leader. Kellog tries to make a truce with Kiera by delivering her a gift, one that could cost her and Carlos their lives and will lead to Kellog's expulsion from Liber8.

Sunday, June 17th, 2012

4: A Matter of Time

A scientist who is working on developing a source of clean energy is found murdered. The list of suspects leads Kiera on a journey that takes her to a precarious place – deciding between the right thing to do and the preservation of the future.

Sunday, June 24th, 2012

5: A Test of Time

Kagame's return begins with a reset of Liber8's agenda, away from violence and towards blending into the community. But there may be a glitch – there is the possibility that if their ancestors living in this time are murdered, they might cease to exist. A test of this theory is devised with Kiera and her grandmother as the guinea pigs.

Sunday, July 8th, 2012

6: Time's Up

Kagame pursues the first step of his new agenda – winning over the intellectuals and the grassroots dissenters. When Liber8 kidnaps the CEO of a major corporation, Kiera and Carlos must race an actual ticking clock to save the CEO from public punishment.

Sunday, July 15th, 2012

7: The Politics of Time

The high-stakes Union Election gives Kiera her first taste of contemporary political intrigue. But issues of trust and loyalty come up for Kiera as evidence points to Carlos in the death of an investigative reporter. Kiera will learn firsthand the lengths a person will go to get elected.

Sunday, July 22nd, 2012

8: Playtime

When Kiera and Carlos investigate two mysterious murder-suicides, they quickly realize that both may be the result of a lethal computer program turning video game programmers into killers.

Sunday, July 29th, 2012

9: Family Time

While accompanying Carlos on a routine investigation of a farmer who purchased large quantities of ammonium nitrate, a fertilizer used in explosives and agriculture, Kiera discovers that the farm is actually the home of Alec. What seemed like a routine check quickly escalates into a tense standoff.

Sunday, August 5th, 2012

10: Endtimes

Kiera must race against the clock when she realizes that in her timeline, today is the day that terrorists bomb a building killing hundreds of innocent people. As she tries to stop the imminent bombing, Liber8 kidnaps her trusty sidekick Alec after he realizes his stepbrother Julian is under their sway.
Season 2
Sunday, April 21st, 2013

1: Second Chances

Kiera resurfaces after the mayor is killed in a brazen assassination. She reunites with Carlos to solve the murder and also tries to reconnect with Alec, who has changed since reading the message from his future self.

Sunday, April 28th, 2013

2: Split Second

Kiera and Carlos's reunion is a bumpy one as they attempt to thwart Liber8's brazen hijacking of a prison transfer. Meanwhile, Kellog approaches Alec with an enticing partnership proposition. The young genius is tempted, but will it lead him down a dark path?

Sunday, May 5th, 2013

3: Second Thoughts

Alec is injured in a car accident while joyriding with his friends who are intoxicated on a dangerous new drug sweeping the streets. Kiera recognizes this new poison as a drug from her future and deduces that Liber8 is responsible for putting it on the streets. Julian's mother visits him in prison, awakening his desire to take the fight in a new direction.

Sunday, May 12th, 2013

4: Second Skin

It appears another time traveler has arrived in 2013 when the CMR network "pings" a brief connection with another CPS suit. Kiera's pursuit of the traveler leads her to her old partner, Elena - but also draws unwanted Liber8 attention, and dangerous scrutiny from Gardiner of Kiera's every move.

Sunday, May 26th, 2013

5: Second Opinion

Sam's Birthday puts Kiera on the path to an emotional meltdown which triggers an internal diagnostic within Kiera's CMR that forces her to deal with her loss or lose her tech abilities. Meanwhile, Kiera becomes the target of a department mole hunt, when Dillon is ousted and Escher installs Nora Masters as his puppet.

Sunday, June 2nd, 2013

6: Second Truths

Kiera must use her knowledge of the future to stop a serial killer while keeping a curious Carlos in the dark about the truth behind her uncanny insights.

Sunday, June 9th, 2013

7: Second Degree

Kiera and Carlos discover that a Juror on Julian's trial has been compromised and must race to protect his family from a Liber8 plot. Alec is torn between telling the truth at his brother's trial or protecting his mother. Emily reveals another side of herself.

Sunday, June 16th, 2013

8: Second Listen

Kiera investigates the mysterious disappearance of several deceased time travellers' bodies. Alec is taken hostage by Garza on orders from his future self.

Sunday, July 7th, 2013

9: Seconds

Alec's mother is shot by a bullet meant for Julian. Dillon's new Liber8 task force is put to the test when Kiera must decide how far she will go to stop Julian's murderous future.

Sunday, July 14th, 2013

10: Second Wave

After a surprise attack by the shadowy group posing as Section Six, Kiera is captured by Julian's followers. Alec reactivates Travis' military chip in order to hunt him, but the hunter soon becomes the hunted.

Sunday, July 21st, 2013

11: Second Guessed

Chaos breaks out in Vancouver when a series of cyber attacks turn the city upside down. Kiera and Carlos race to find the perpetrator while clues suggest Alec's own technology has something to do with it.

Sunday, July 28th, 2013

12: Second Last

Kiera and Carlos must stop Travis after he gets his hands on a second CPS suit while Alec and Emily try to escape the mysterious Freelancers and deal with a revelation about his past that could change everything.

Sunday, August 4th, 2013

13: Second Time

Kiera races to rescue Alec from himself and preserve her own chance of getting home. Alec must make a difficult decision between solving Kiera's dilemma or his own.
Season 3
Sunday, March 16th, 2014

1: Minute By Minute

Kiera risks everything to stop Alec from altering history in his quest to save Emily, but can the mysterious group Kiera aligned herself with be trusted?

Sunday, March 23rd, 2014

2: Minute Man

While Kiera investigates the two Alecs in one timeline, the mayor is kidnapped by a reunited Liber8. Carlos struggles with the reality shattering truth of Kiera's predicament.

Sunday, March 30th, 2014

3: Minute to Win It

Kiera has to solve a series of Liber8 connected bank heists and discovers the robbers are controlled by a recently escaped Lucas. Carlos' new and unwanted knowledge about time travel begins to affect his work.

Sunday, April 6th, 2014

4: A Minute Changes Everything

As Kiera works to free a college student caught in a police cover-up, her perspective on police behaviour is thrown into question. Carlos discovers Liber8's influence reaches right inside of VPD. Alec secures an unlikely ally.

Sunday, April 13th, 2014

5: 30 Minutes To Air

Kiera and Carlos work to free hostages including Dillon, taken prisoner by Liber8 at a television station. Meanwhile, Kellog and Alec's business alliance falls apart, turning the two men from partners to adversaries.

Sunday, April 27th, 2014

6: Wasted Minute

Kiera and an emotionally unravelling Carlos must stop Liber8 from committing a devastating chemical attack on the city.

Sunday, May 4th, 2014

7: Waning Minutes

Kiera crash lands her CPS flyer during a prisoner transport and is forced to work with her enemy captive in order to survive. In present day, the mystery of Kiera's murder is solved when Alec finds a way to recover the recording of her final moments from her CMR.

Sunday, May 11th, 2014

8: So Do Our Minutes Hasten

Kiera confronts uncomfortable truths while paired on an investigation with Dillon. Julian puts himself in the spotlight by exposing a corporation's dirty deeds. Alec deals with the pressures of his new role at Piron and an uncomfortable secret revealed by Carlos.

Sunday, May 25th, 2014

9: Minute of Silence

Kiera and Carlos, reeling from a shocking loss, hunt down a ring of enigmatic high-tech thieves, even as a handsome, yet distant amnesiac begs for help in discovering his identity.

Sunday, June 1st, 2014

10: Revolutions Per Minute

Kiera's relationship with the Freelancers is pushed to the limit as she forges a deeper connection with the mysterious John Doe. Alec crosses the rubicon to protect his legacy. Kiera makes a shocking discovery.

Sunday, June 8th, 2014

11: 3 Minutes to Midnight

Kiera finally learns the truth about John Doe. Alec must make a difficult choice between business and family. Liber8 is rocked to the core by new information about their mission.

Sunday, June 15th, 2014

12: The Dying Minutes

Something's hidden deep in the Freelancer facility. Kiera and John Doe work to retrieve it, but the price of knowledge may be betrayal. Carlos resolves to wrest control of the VPD from Piron and Dillon. Help arrives courtesy of an unlikely – and deadly – ally.

Sunday, June 22nd, 2014

13: Last Minute

Kiera battles old friends by allying with former enemies. Alec stands on the precipice of power with one man in his way.
Season 4
Friday, September 4th, 2015

1: Lost Hours

Kiera, injured during her and Brad's escape from the future soldiers, has a renewed desire to return to her son in the future. Brad reunites with the future soldiers in a bid to gain their trust and work from the inside. Alec gets revenge on Kellog by hacking into Piron which causes unexpected consequences and revelations.

Friday, September 11th, 2015

2: Rush Hour

Kellog uses Alec's weakness against him; Kiera tries to negotiate; Alec sets out on his own to try to save Emily.

Friday, September 18th, 2015

3: Power Hour

Alec joins Carlos and the VPD; Kiera and Garza form an alliance.

Friday, September 25th, 2015

4: Zero Hour

Kiera and Brad's trust reaches a breaking point; Carlos and Kellog come to their own realizations; Alec has a strange encounter.

Friday, October 2nd, 2015

5: The Desperate Hours

Kiera pressures Carlos for more time; Kellog faces unexpected danger; the future soldiers plan a raid.

Friday, October 9th, 2015

6: Final Hour

Series Finale: Kiera and Alec risk everything to stop the future soldiers and their devastating plan. Kellog, despite a loose alliance with Kiera, has plans of his own. All factions clash violently in order to determine which path the future will take.