update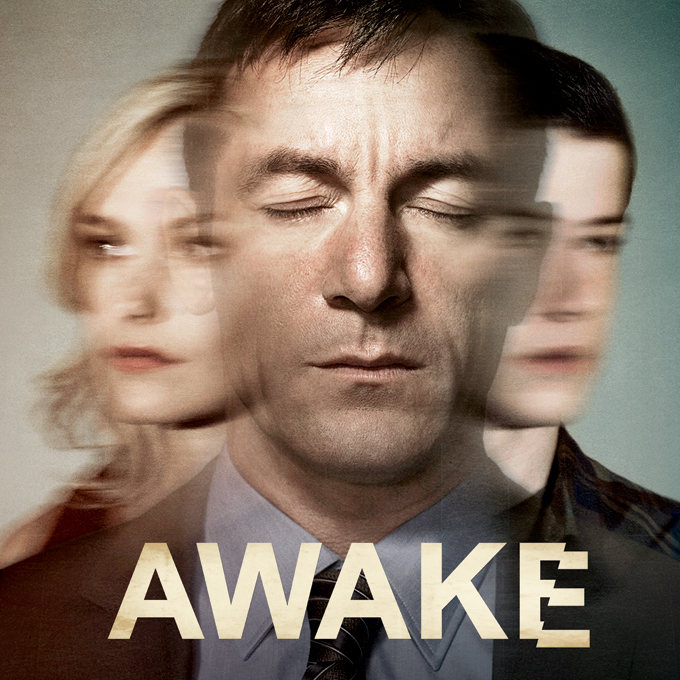 Season 1
not specified

14:

not specified

15: 1,2,3,4,5,6,7,8,9,10,11,12,13,14

Thursday, March 1st, 2012

1: Pilot

When Detective Michael Britten regains consciousness following his family's car accident, he is told that his wife Hannah perished, but that his teen son, Rex, has survived. As he tries to put the pieces of his life back together he awakens again in a world in which his wife is very much alive, but his son Rex died in the accident. In order to keep both of his loved ones alive he begins living two dueling realities. Trying to regain some normalcy Michael turns to his work solving crimes in both worlds with the help of two different partners, Detective Isaiah "Bird" Freeman and Detective Efrem Vega. He begins to solve impossible cases by using his dueling realities to gain unique perspectives and link clues that cross over from world to world. Helping Michael to navigate his new existence are his bureau assigned therapists Dr. Evans and Dr. Lee..

Thursday, March 8th, 2012

2: The Little Guy

Detective Michael Britten continues to deal with his parallel versions of reality. In one world he's looking for ways to reconnect with his son, Rex, by offering him some normalcy while they deal with his mother's death. In the other, Britten works to understand the emotions that his grieving wife, Hannah is going through. Meanwhile, a witness in the murder of a homeless man tells Britten and his rookie partner, Vega that a "small guy" was spotted at the scene of the crime. When that clue crosses over into the case Britten is working on in his other reality, Bird, is confused by his partner's sudden interest in the height of the suspects they are investigating. Meanwhile, Britten's captain, shows growing concern over his behavior. Later, the events surrounding the fateful accident that changed Britten's life come into question and throughout, Dr. Lee and Dr. Evans continue to present their dueling theories on Britton's condition.

Thursday, March 15th, 2012

3: Guilty

Rex is kidnapped by an escaped convict Michael arrested 10 years ago; an investigation in Michael's other reality gets in the way of an event honoring his deceased son; clues from both realities lead to Michael's sanity being questioned.

Thursday, March 22nd, 2012

4: Kate is Enough

While investigating an alleged suicide during an upscale yacht party with Detective Vega, Detective Britten runs into Rex's former babysitter Kate. Later, in a case Britten is investigating with Bird, Kate appears again, this time as a suspect. Dr. Lee and Dr. Evans try to help him make sense of his run in with these two very different versions of the same woman.

Thursday, March 29th, 2012

5: Oregon

Detective Britten suddenly becomes a suspect in his own case when an FBI agent, Santoro, questions his methods of tracking down a serial killer thought to be dead. Meanwhile, in the wake of her son's death, Hannah is finding comfort in exploring the possibility of moving to Oregon and going back to school.

Thursday, April 5th, 2012

6: That's Not My Penguin

While working a hostage situation with Detective Vega, Detective Michael Britten unexpectedly finds himself collaborating with Dr. Lee. In an effort to calm down Gabriel Wyath -- a patient who has threatened to blow up a mental hospital -- Britten is compromised, and the effects follow him into his other reality. Meanwhile, Rex introduces his girlfriend, Emma, to his dad and Bird shows concern over Britten's lack of focus due to his sleepless nights.

Thursday, April 12th, 2012

7: Ricky's Tacos

An unexpected tip leads Detective Britten to an empty warehouse that was tied to a case he was investigating prior to the accident. His curiosity causes concern for Captain Harper. Meanwhile, Hannah prepares for the move to Oregon. Bird and Britten investigate a mysterious suicide, while Detective Vega and Britten work on a 3 year-old homicide. Later, Dr. Lee gives Britten the key to solving one of his cases while Dr. Evans helps him make a decision about the move.

Thursday, April 19th, 2012

8: Nightswimming

Detective Britten helps reunite and prepare a couple for a new life in the witness protection program; an introduction between Detective Vega and Britten's longtime informant doesn't go smoothly.

Thursday, April 26th, 2012

9: Game Day

The final play in a big football rivalry happens differently in Detective Britten's two realities; Rex's heart is broken; Vega and Hannah plan a going-away party for Britten.

Thursday, May 3rd, 2012

10: Slack Water

Detective Britten and Bird look into what appears to be a case of gang violence, but clues from his other reality force him to look a little closer. Meanwhile, Hannah uses her intuition to talk through a tough situation with Rex's girlfriend Emma. Later, Captain Harper finds herself having to take back a promise and Detective Vega is planning Britten's going away party.

Thursday, May 10th, 2012

11: Say Hello to My Little Friend

An unusual dream disrupts Britten's ability to switch realities, and a mysterious man causes him distress; Captain Harper becomes increasingly concerned over Britten's erratic behavior.

Thursday, May 17th, 2012

12: Two Birds

Detective Britten doesn't know who to trust when the truth behind the accident begins to reveal itself and a high-ranking conspiracy threatens both of his realities. In a moment of frustration, Britten decides to take the law into his own hands and goes after Detective Hawkins, putting himself and Bird in the crosshairs of the conspirators. Captain Harper is instructed to clean up the mess. Later, when questioned about his partner, Detective Vega begins to have concerns about his Captain's intentions.

Thursday, May 24th, 2012

13: Turtles All the Way Down

As Britten starts to realize the truth behind the accident, a conspiracy threatens both of his realities; Britten goes after Detective Hawkins; Dr. Lee and Dr. Evans come together in a debate that forces Britten to choose a path.