update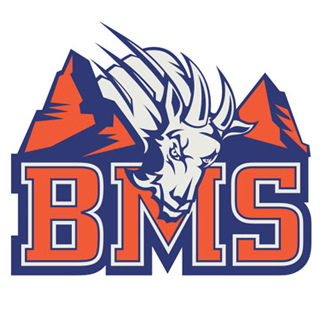 Season 0
Friday, January 4th, 2013

1: "Behind the Scenes" Documentary

A behind the scenes look at Blue Mountain State. Filmed during the season 3 finale, featuring the cast and crew with a few special guests.

Tuesday, February 2nd, 2016

2: Blue Mountain State: The Rise of Thadland

When Thad goes pro into the NFL, he has a clean slate in life to start a new one.
Season 1
Monday, January 11th, 2010

1: It's Called Hazing, Look It Up

Three freshmen quickly discover the partying life style on the campus of Blue Mountain State.

Tuesday, January 12th, 2010

2: Promise Ring

When Denise goes away for the weekend, she gives Craig a promise ring which he ends up losing after a wild, drunken night at a strip club with Alex...

Tuesday, January 19th, 2010

3: Pocket Pussy

When the team's lackluster play leads to a team curfew leading up to the Mountain Goats' biggest game of the season, Thad's prized pocket pussy gets...

Tuesday, January 26th, 2010

4: Rivalry Weekend

The Goats are about to face Overland U, their most storied rivals and not to mention, their first televised game of the season. The catch is... they're gonna have to do so without their starting quarterback, Travis James, suspended by the dean for soliciting a prostitute.

Tuesday, February 2nd, 2010

5: There's Only One Second Best

Alex finds himself in a much desired stress-free situation after a demotion makes him the third-string quarterback. However, after being forced to hang out with the special teams, he is desperate to reclaim his lost position.

Tuesday, February 9th, 2010

6: The Drug Olympics

Recent losses inspire the team to hold a special lock-in at the Goat House as part of a team building exercise, but the night takes a bizarre turn when Alex and Thad split the players up into groups for a risky competition involving drugs.

Tuesday, February 16th, 2010

7: The Legend of the Golden Arm

A player-recruitment weekend brings out a running back who poses a threat to Craig's position while Alex tries to enlist the top high-school quarterback for Blue Mountain State.

Tuesday, February 23rd, 2010

8: LAX aka The Truce

When Alex has sex with a lacrosse player's girlfriend, he unwittingly breaks a 23-year football/lacrosse team truce, causing a take-no-prisoners war which he must figure out how to end.

Tuesday, March 2nd, 2010

9: Midterms

Principal Simmons and Coach Daniels issue an ultimatum to the players: pass the upcoming midterms or forfeit the rest of the season.

Tuesday, March 9th, 2010

10: Marathon Monday

During Marathon Monday, a BMS drinking tradition where the whole campus parties from 6 a.m. Monday to 6 a.m. Tuesday, Alex meets and hooks up with the girl of his dreams who turns out to be just like him and Sammy and Craig go on a drinking binge together.

Tuesday, March 16th, 2010

11: Ransom

The father of Alex's date becomes fixated on him while Sammy contends with his own daddy issues.

Tuesday, March 23rd, 2010

12: Piss Test

The guys struggle to figure out a way to pass the NCAA's random student-athlete drug testing.

Tuesday, March 30th, 2010

13: Bowl Game

After an unexpected bowl game pick the team goes to Louisiana. Thad tries to keep his team safe while also sabatoging the other team. Shiloh has a problem of his own to deal with.
Season 2
Saturday, October 16th, 2010

1: Controversy

The Cheerleaders institute Hell Week, Alex and Radon compete for the starting quarterback position.

Wednesday, October 20th, 2010

2: The Fingering

Thad sets off an investigation after being sodomized during a practice when he tried returning an interception despite most of the team trying to stop him. Sammy meets a former BMS mascot from the 1990s who is now homeless and has been watching practices.

Wednesday, October 27th, 2010

3: Born Again

The entire team attempts celibacy as a way to improve their performance but it does not produce the desired outcome.

Wednesday, November 3rd, 2010

4: Pay for Play

The team finds itself in an awkward position when agents won't stop sending ostentatious gifts to the players. A local booster pressures Coach Daniels to put his son, who so far hasn't gotten any game time, on the field.

Wednesday, November 10th, 2010

5: Pregnant

Alex, Thad and Radon are each contacted by a mysterious woman who claims to be pregnant. Sammy considers breaking up with a beautiful woman who is out of his league. Coach Daniels makes an attempt at reconnecting with his son.

Wednesday, November 17th, 2010

6: Nerds

The campus nerds revolt, leaving the jocks unable to function academically and causing an identity crisis in Sammy.

Wednesday, December 1st, 2010

7: Debra

Alex has a romantic encounter with the woman who is married to the dean of Blue Mountain State, but the situation grows even more problematic for him when he discovers that the same woman was previously married to Coach Daniels.

Wednesday, December 8th, 2010

8: Vision Quest

With the campus empty of everyone else except for him, Thad goes on a vision quest that will help him determine whether he should leave college behind for a professional football career or stay at Blue Mountain State and finish his education.

Wednesday, December 22nd, 2010

9: The Badger

With Blue Mountain State's latest rivalry weekend well underway, Alex and Thad learn that the mascot belonging to Overland, the college they'll be competing against, has gotten loose, prompting them to conduct a search for it.

Wednesday, December 29th, 2010

10: Hockey

Alex becomes the backup goalie for the BMS hockey team to get out of conditioning for football. Radon quickly follows suit.

Wednesday, January 5th, 2011

11: Drunk Tank

In a bid to teach them a lesson, Thad gets the team tossed in the drunk tank on the eve of a big game, prompting Sammy to try to break them out.

Wednesday, January 12th, 2011

12: Trap Game

BMS has an 11-0 rating. The final game is coming up and they can go for a perfect season but then Radon gets hit during practice and thinks he is injured. When Radon is now injured, Alex thinks he can score more girls if he is starting quarterback and win the game for BMS.

Wednesday, January 19th, 2011

13: Riot

A riot breaks out after the final game of the season.
Season 3
Wednesday, September 21st, 2011

1: Dic Pics

Alex and Thad deal with the ramifications of a pornographic photo that Thad sent from Alex's phone after it makes its way around campus.

Wednesday, September 21st, 2011

2: The Captain

While Alex adjusts to becoming the starting quarterback and team captain, Thad awaits word on his future with the team after his drug related arrest following BMS' loss in last season's championship game.

Wednesday, September 28th, 2011

3: Thad's Back

Thad makes some big changes in his life after he realizes his career is in trouble. Alex acts like Thad to motivate the team. Sammy thinks he's met the perfect girl.

Wednesday, October 5th, 2011

4: The Peak

Alex and Sammy feel that they have peaked after Alex played the best game of his career. The rest of the team is trapped at the Goat House because of lock-down precautions after last years riot. A job offer to Coach Jon Jon causes tense relations with Coach Daniels.

Wednesday, October 12th, 2011

5: Training Day

Thad offers to help Alex to become a local celebrity. Mary Jo tries to impress Coach Daniel's wife, Debra.

Wednesday, October 19th, 2011

6: Blackout

A campus blackout postpones the football game and Alex to settles a score with a cheerleader from the rival team. The coaches of both teams have a poker game with high stakes.

Wednesday, October 26th, 2011

7: Superstition

Harmon seeks out new rituals to restore his kicking skills; Sammy checks out career opportunities.

Wednesday, November 2nd, 2011

8: Fun Facts

Thad copes with secrets from the coach's past while Alex makes a new connection with Daniels as he prepares to be inducted into the College Hall of Fame.

Saturday, November 5th, 2011

9: The C-Word

Thad suffers a concussion, which affects his behavior and becomes an issue for Coach Daniels. Sammy re-evaluates a personal pastime.

Wednesday, November 9th, 2011

10: One Week

A television camera crew follows the team and coaches, and records the tension between Alex and new offensive coordinator Marcus Gilday. The episode also showcases Daniels' insecurities and Thad's pursuit of an acting career.

Wednesday, November 16th, 2011

11: Death Penalty

The team finds out they will be playing for the National Championship.

Wednesday, November 30th, 2011

12: The Corn Field (1)

After NCAA violations cost BMS some key players right before the national championship game, Thad builds a field of dreams in a cornfield for the BMS starters to take on the Blackwell starters in an unofficial bowl game.

Wednesday, November 30th, 2011

13: The Corn Field (2)

BMS battles Blackwell.