update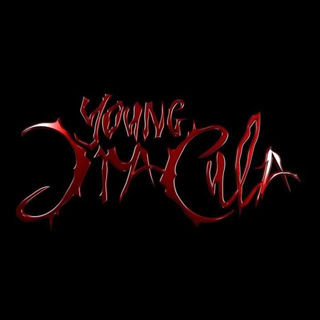 Season 0
not specified

2: Young Dracula Files 2: Strategy

not specified

4: Young Dracula Files 4: Lies

not specified

9: Darkest Moments

not specified

1: Young Dracula Files 1: Parents

not specified

5: Young Dracula Files 5: Feuds

not specified

3: Young Dracula Files 3: Romance

not specified

6: Young Dracula Files 6: The Future
Season 1
Thursday, September 21st, 2006

1: When You're a Stranger

Chased out of Transylvania by a mob of angry peasants, the Dracula family is forced to move to England. Vlad hopes it's a chance to be a normal kid but his new neighbor, vampire obsessed Robin Branagh, is a long way from normal.

Thursday, September 28th, 2006

2: Dead-Ucation

As Vlad and Ingrid attend their first day of school, they must make an extra effort to conceal their vampire heritage. But the woodworking teacher, Van Helsing, becomes convinced that Robin is a vampire. Believing that the Branaghs have reported him to the school authorities, the Count declares a feud.

Thursday, October 5th, 2006

3: Mummy Returns

Ingrid invites her mother, Magda, to visit. Worried that Magda will hurt them again, Vlad persuades the Count to kick her out. She moves in with the Branaghs and devises a plan to marry the Count in order to claim the castle as her own.

Thursday, October 12th, 2006

4: Slaytime TV

The Count becomes addicted to daytime TV, and decides that making a movie would be easy. Meanwhile, Robin suspects that he and Vlad were switched as babies while the Branaghs were on holiday in Transylvania. Seeing an opportunity to get rid of Vlad, Ingrid sets about convincing the Count that it's true.

Thursday, October 19th, 2006

5: Like Father, Like Son

When his kids are suspended from school, the Count tries to take on their education at home. But a hypnosis lesson goes awry when Vlad accidentally hypnotizes his father and decides to take advantage by turning him into a normal dad. He also hypnotizes Robin's parents into believing that they are vampires.

Thursday, October 26th, 2006

6: Toothache

A toothache makes Vlad think that his vampire fangs are starting to grow out. Meanwhile, the Count tries to get rid of Ingrid by arranging a marriage for her, so she enlists Robin to pose as her boyfriend.

Thursday, November 2nd, 2006

7: A Matter of Life and Chess

Vlad tries to stop his father from attending the school's Parent's Evening. Chandu, who was mummified 300 years ago, escapes from his imprisonment in the Count's basement and sets out to get his revenge on the vampires.

Thursday, November 9th, 2006

8: Blood Relations

Vlad's 13th birthday is interrupted by a surprise visit from his grandparents. Feeling that the Count is not upholding traditional vampire values, they decide the only solution is for Vlad to gain his full vampire powers early.

Thursday, November 16th, 2006

9: The Sleepover

When cockroaches infest the Branagh house, the family is forced to move into the Count's castle. But the Count is struggling with his peasant-free diet and the kids must stop the vampire from biting Elizabeth.

Thursday, November 23rd, 2006

10: Blood Sport

Vlad wants to join the school rugby team, while Robin is determined to avoid it. Ingrid starts auditioning the boys at school, looking for a husband. Van Helsing sneaks into the castle, determined to get a photograph of vampires.

Thursday, November 30th, 2006

11: Father's Day

It's Father's Day and Vlad and Robin invite both their dads camping, in the hope that they'll be a good influence on each other but instead the vampires end up competing. Meanwhile, Van Helsing tries to impress his new girlfriend.

Thursday, December 7th, 2006

12: Halloscream

Vlad and Robin accidentally unleash an ancient curse that will make the family normal. But if three screams are heard before midnight, the curse will be lifted and they will return to being vampires.

Thursday, December 14th, 2006

13: The Blood Test

Vlad faces the first of his blood tests, an important exam that he must pass in order to gain his full vampire powers. Upset that he can't help Vlad with the test, Robin decides to try being normal and joins the school football team.

Thursday, December 21st, 2006

14: Countdown

The Count decides that Vlad needs an evil stepmother and hosts a Hunt Ball to find a bride. Ingrid invites the Branaghs, who are unaware that they are on the menu and at midnight the vampires will be after their blood.
Season 2
Friday, November 2nd, 2007

1: Kidnipped

Vlad wants peace between vampires and slayers, but no-one else agrees with him. The Count kidnaps Jonno to lure the slayer in, but Van Helsing has had the same idea and kidnapped Vlad and Ingrid.

Friday, November 9th, 2007

2: The Yanks Are Coming

The Count is looking forward to a visit from his brother and his family, but is shocked to discover that Ivan the Bloodthirsty is now living blood-free and calling himself Harvey. Meanwhile, Vlad meets his weedy 15-year-old cousin Boris, who is about to undergo the "vampire transformation."

Friday, November 16th, 2007

3: Mirror Mirror

Boris and Vlad discover that there may be a cure for vampirism. Jonno and Van Helsing plant clues about the Blood Mirror, which will return the whole family to their mortal state if it is smashed.

Friday, November 23rd, 2007

4: Bad Reflection

Shy, clumsy Boris faces his destiny and becomes a powerful vampire. Despite Vlad's hopes that he won't become evil, the new, stronger Boris uses the Blood Mirror to drain his father and the Count of their powers.

Friday, November 30th, 2007

5: Dad's Back

When he learns that Renfield's father invented a potion to cure vampirism, Vlad puts his alchemy lessons to use and resurrects the old man. But Renfield Senior is more interested in getting his revenge on the Count.

Friday, December 7th, 2007

6: Baby Dracula

Vlad's mother is back and she's pregnant. The Count decides that the new vampire baby should replace Vlad as his son and heir, but Vlad suspects that the father may actually be Magda's werewolf boyfriend, Patrick.

Friday, December 14th, 2007

7: Insomnia

Vlad suffers from a recurring nightmare in which the Branagh family are trying to slay him. In the dream world, he meets the Grand High Vampire who tells him that he is the Chosen One and must embrace his destiny.

Friday, December 21st, 2007

8: Love Bites

It's Valentine's Day and the Count brews up a love potion, Ingrid is horrified to discover she's falling in love with a breather, while Vlad and Robin compete for the affections of the new girl at school.

Friday, January 11th, 2008

9: Bodyswap

Vlad and Robin visit the Stokley Museum to find the Staff of Carpathia which they believe can cure vampirism. The Count leaves his body to sneak past a security guard, but accidentally ends up in Van Helsing's body.

Friday, January 18th, 2008

10: Sweet Sixteen

On her sixteenth birthday, Ingrid is looking forward to facing the Blood Mirror for her transformation, but has second thoughts when she finds that her reflection is even more evil than she is and wants to kill Will, her human boyfriend. Meanwhile, Mr. Van Helsing's wife forces him to destroy all his vampire fighting gear.

Friday, January 25th, 2008

11: Eclipse

When the police arrive at the castle asking about a missing man, Vlad fears the worst and sets about trying to make his vampire father look innocent. Meanwhile, Ingrid takes advantage of a total eclipse to sneak out to the cinema with Will.

Friday, February 1st, 2008

12: When Vampires Go Bad

The Grand High Vampire accuses the Count of breaking Vampire Law. If found guilty, he will be sentenced to death. Things get even worse when the Grand High Vampire is murdered and it looks as if the Count may be responsible.

Friday, February 8th, 2008

13: The Chosen One

Vampires gather at the castle to select a new Grand High Vampire, but when the first candidates crumble to dust, thoughts turn to an ancient prophecy stating that when the bloodlines weaken, only the Chosen One can wear the crown.
Season 3
Wednesday, October 12th, 2011

1: Hide and Seek

Suffering from blood poisoning, Ingrid finds herself on the run from slayers. With his powers as the Chosen One increasing, Vlad has visions of his sister's plight and decides to help her and bring her to their new home.

Tuesday, November 1st, 2011

2: The Enemy Within

Vlad invites Erin to stay at the school, unaware that she is an undercover slayer out to avenge her brother. When Bertrand arrives, Vlad must prove he is the Chosen One by opening an ancient book that will give him power over all vampires.

Monday, November 7th, 2011

3: Faustian Slip

Vlad sees a chance to get out of his father's over-strict training regime and appoints his mother as Regent. But he's been tricked and must find a way to get out of it before Magda's desire for publicity leads the slayers to them.

Tuesday, November 8th, 2011

4: Fangs for the Memories

Still believing that Erin is a half-fang struggling to come to terms with being a vampire, Vlad tries to comfort her by sharing memories of his childhood and explains his hope that vampires and breathers can live together in peace.

Monday, November 14th, 2011

5: Carpathian Feast

When Vlad accidentally humiliates his father by demonstrating his powers, he agrees to make amends by throwing a feast, but must find a way to stop it when he learns that the Count plans to kill Erin at the end of the party.

Tuesday, November 15th, 2011

6: Blood Thief

Believing she is distracting Vlad, Bertrand devises a plan to get rid of Erin and make it look like an accident. Meanwhile, Renfield plays detective to find out who has been stealing the Count's blood.

Monday, November 21st, 2011

7: Bad to the Bone

Powerful vampire Ramanga arrives, expecting the Praedictum Impaver to be opened and demanding to see the Chosen One. But Vlad has been summoned by the Blood Mirror and must face not just one but a thousand evil reflections.

Monday, November 21st, 2011

8: Bad Vlad

With his evil reflection taking over, Vlad is out of control. More powerful than ever, Vlad turns against his family and Erin and they are unable to stop him.

Monday, November 28th, 2011

9: Therapy

Emotionally ruined after Vlad tried to kill her, Ingrid talks to a psychologist and examines memories of her life. Erin hopes that the Praedictum Impaver may have a cure for her brother.

Tuesday, November 29th, 2011

10: The Return

Vlad's back and wants to learn more about the clan leaders so he can control them when he takes power. But Jonno and Mina Van Helsing unexpectedly turn up at the school and Vlad must test if their mind-wipes are still in place.

Monday, December 5th, 2011

11: Hit Chicks

Ingrid turns a visiting netball team into vampires and sends them out to kill Vlad, but the inexperienced girls fail miserably. While searching Erin's room, Bertrand discovers that she is not only a breather, but also a slayer.

Tuesday, December 6th, 2011

12: Blood Loyalties

Unsure whether or not to trust Erin's warning about the coming slayer attack, Vlad and the Count visit the Slayers' Guild where they find and destroy a powerful weapon, but Jonno is not convinced by Vlad's desire for peace.

Monday, December 12th, 2011

13: All for One

With the slayers closing in, Ingrid out to kill him, and Bertrand turned traitor, Vlad needs the power of the Praedictum Impaver to survive, but to everyone's surprise the book brings Sethius back to life.
Season 4
Sunday, October 28th, 2012

1: The Good, the Bad and the Undead

Vlad and his gang have 48 hours to ensure that all Vampires are off the street and are prepared to abide by peaceful co-existence between the Vampires and the Slayers. But there are plenty of people who are hoping and plotting for Vlad's initiative to fail.

Monday, November 5th, 2012

2: Revamped

Vlad's peace initiative hangs in the balance but with a lot of help from Jonno, Bertrand and Erin they manage to persuade all the lawless ferals to turn up to SCRAP school at Garside. The school will help them wean off biting and onto a breather friendly alternative - soya blood.

Monday, November 12th, 2012

3: Storm in a Blood Cup

Adze arrives at Garside and much to Erin's chagrin, she is beautiful. Vlad doesn't appear to notice, as he's too busy scheming on how he can get out of the arrangement. However, Ramanga and Adze are plotting to get rid of the only person who might put a spoke in the wheel - Erin.

Monday, November 19th, 2012

4: The Crown of Ludlaw Erant

Malik is secretly meeting with a mystery being and his loyalty to the Draculas is uncertain. Ingrid strikes a deal with Ramanga. She will spy on Vlad and Erin in return for support in her bid to be the first woman on the High Council. Vlad discovers that finding enough blood to supply his SCRAP vampires is not as easy he and Jonno had initially thought.

Monday, November 26th, 2012

5: Murderer in the Midst

Bertrand is put in charge of finding Ryan's murderer. The problem is everyone has a motive, but he begins to suspect that someone as yet unknown has them running round in circles, especially when his proof miraculously disappears.

Tuesday, November 27th, 2012

6: Bloodbound

The day of the bloodbinding arrives. A reluctant and nervous Vlad prepares to stand by his word and marry Adze. Ramanga proposes to an astonished Ingrid but soon wishes he hasn't and Bertrand uncovers Ramanga's secret gift to Adze - Erin. Vlad and Bertrand rush to her aid but Adze uses the dark magic and Erin is fatally wounded.

Monday, December 3rd, 2012

7: Do The Bite Thing

Erin's life hangs in the balance and Vlad keeps a vigil at her bedside. Despite everyone's advice Vlad bites Erin as a means of stopping her dying. Will she be grateful for her eternal life? The Count and Malik seek revenge on Ramanga for threatening Vlad and trying to overturn the House of Dracula. Malik reveals to the Count that he is his son.

Tuesday, December 4th, 2012

8: Loyalty's for Breathers

The Count decides to challenge his sons to fight for their position as his rightful heir. Reluctantly Vlad agrees.

Monday, December 10th, 2012

9: Sun and Heir

Bertrand is convinced the Shapeshifter is linked to Malik. In retaliation the Shapeshifter creates chaos by manipulating the Dracula clan. The peaceful coexistence is teetering on a knife edge and Vlad has never felt so alone.

Tuesday, December 11th, 2012

10: Whatever It Takes

Vlad's problems appear to escalate even though he's dusted Bertrand. The Slayers Guild anticipates an end to the ceasefire and plan to attack. The only way they will deviate from their plan is if Vlad sacrifices Erin who is still biting.

Monday, December 17th, 2012

11: Bootiful Breathers

Vlad is still in denial about Bertrand's death and is lying to everyone about the mind wipe of the slayers. Ingrid's bid for a position on the Vampire High Council fails due to an outsider, and she suspects foul play.

Tuesday, December 18th, 2012

12: Cuckoo in the Nest

Vlad decides that he must make amends for the bad decisions he has recently made. However, when the Count finds out his actions, he disinherits Vlad and formally makes Malik the Dracula heir. Vlad comes face-to-face with the Shapeshifter.

Tuesday, December 18th, 2012

13: Kiss of Death

Vlad and Ingrid join forces to capture the Shapeshifter, but since she can assume the physical appearance of anybody, they are initially at a loss as to know who she is. As bait for Elisabeta, they capture and torture Malik to force her to show herself; banking on the fact that even the most twisted of mothers still care about their young.
Season 5
Monday, January 13th, 2014

1: Fight or Flight

The Count resorts to bribery when he learns Vlad is only planning a brief stopover back home during his world travels. When Vlad starts to feel ill, Renfield's search for a cure uncovers a surprising family secret.

Monday, January 20th, 2014

2: Who's The Daddy

Vlad is angry to discover the secret his father has been hiding from him for 18 years. Meanwhile Ingrid is trying to climb the ladder at the VHC by dusting her competition!

Monday, January 27th, 2014

3: Flesh and Blood

When the Count converts Garside into a vampire-themed hotel, Vlad invites his breather mother to stay without revealing his true identity.

Monday, February 3rd, 2014

4: Once Bitten, Twice Shy

Vlad persuades Sally and George to stay a little while at Garside, as he would like to get to know them better.

Monday, February 10th, 2014

5: Warning Shadows

A mysterious new visitor at Garside warns the Draculas that they are the next target of Ramanga's fearsome Shadow Warriors.

Monday, February 17th, 2014

6: The Enemy Within

The Dracula family celebrations are cut short by another unexpected arrival.

Sunday, February 23rd, 2014

7: Nemesis Rising

Malik finds a surprising ally in his mission to rescue his mother from the Blood Mirror.

Monday, March 3rd, 2014

8: Open House

Renfield arranges an open house viewing to sell Garside but thanks to Asan and Shango there are a few surprises in store for the Draculas.

Monday, March 10th, 2014

9: The Bodyguard

When the VHC appoint a bodyguard to protect Vlad from the Bounty Hunters, he's worried that his secret of being half human will be discovered.

Monday, March 17th, 2014

10: Blood Match

The Draculas bedtime routine descends into chaos.

Monday, March 24th, 2014

11: Bite Me

With Vlad about to turn 18 and become the Chosen One, Ingrid decides to make a final bid for power.

Monday, March 31st, 2014

12: The Darkest Hour (1)

It is Vlad's 18th birthday and he is anxious about becoming the Chosen One.

Monday, March 31st, 2014

13: The Darkest Hour (2)

As the sun rises on Vlad's 18th birthday, the Blood Seed is flourishing.