update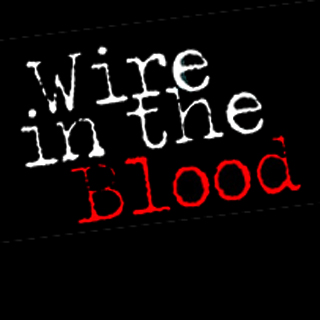 Season 0
Monday, January 7th, 2008

1: Prayer of the Bone

Tony Hill finds himself in unfamiliar surroundings when he travels to Texas to assist the local district attorney in the case of Darius Grady who is accused of murdering his wife and two children. Tony had already met Grady when the latter was stationed at a US military base near Bradfield and was charged with the rape of a local 15-year old. He was sent home by the military before he could be prosecuted in the UK but is using the same defense in the murder of his family as he did then: that he is suffering from post-traumatic stress disorder resulting from his service in Iraq. While he doesn't find that Grady is suffering from PTSD, Tony finds far too many holes in the case for him to believe Grady is guilty.
Season 1
Thursday, November 14th, 2002

1: The Mermaids Singing (1)

Gruesome murders with an apparent sexual bent strike fear into a community. Instruments of torture are being used - and the victims are getting closer to home. Two men have been found mutilated and tortured. Fear grips a city, no man feels safe. Detective Inspector Carol Jordan seeks out Dr Tony Hill to help police track down the brutal killer in the Northern town of Bradfield. Carol hopes his skill as a profiler will crack the case, but Tony's off-beat methods cause others to dismiss him. Until now, the only serial killers Tony has encountered are safely behind bars. He's a clinical psychologist, who has devoted his career to helping jailed killers find peace, and in so doing, find the final facts that can help the victim's families find closure. But this case is different - this killer's on the loose. Carol Jordan is desperate for his help to persuade her colleagues that the killings part of a serial pattern, not three isolated killings. The rest of Bradfield police force are less convinced by Tony because as far as they're concerned, he can't tell them anything they don't already know. But when there's another murder things change - this time the victim is a cop, who has suffered the most unspeakable torture at somebody's hands...

Thursday, November 21st, 2002

2: The Mermaids Singing (2)

The police focus on the gay scene while Tony thinks the killer is sending a message on the body of his victim. Carol builds a strong relationship with Tony and uses all her police skill to produce as much evidence as possible, and then Tony analyses every detail putting himself in the killer's shoes until he can almost sense the killings themselves. As Tony nears the solution, having discovered the ultimate profile of the killer they're pursuing, he becomes the unsuspecting target of the killer himself. Now the close relationship he's built up with Carol over this case won't just be about catching the killer - Tony now depends on her for his very life. This case is a battle of wits and wills in which Tony and Carol have to use every ounce of their professional skill and personal nerve to survive.

Thursday, November 28th, 2002

3: Shadows Rising (1)

Tony Hill is brought onto a case by Assistant Chief Commissioner Brandon, without Carol's consent, leaving them both slightly compromised. The body of a young girl has been found in a Northumberland tarn, and due to her injuries must have been killed forcefully. But the police have nothing to go on, and unfortunately for Tony, he has nothing to go on either. Much to Carol's chagrin she has to leave Tony effectively in charge of this murder enquiry to try and hunt the stalker of celebrity couple Jack and Amanda Vance, who fear they are being stalked. As the dead girls are identified as suspected runaways, the attacks on the Vance's escalate dramatically...

Thursday, December 5th, 2002

4: Shadows Rising (2)

Hate mail is followed by a break-in at the home of Jack and Amanda Vance, and then the murder of their pet dog. Carol and Tony find their relationship challenged by running parallel investigations rather than working on the same one, and by Tony's experience in their last case together. Another body, or at least the bones of one, is found in the tarn - Tony knows they are looking for a multiple killer. Then a link is discovered between the celebrity stalker and the body in the tarn. The plot thickens. If the killer is the stalker, will Amanda or Jack be next on the list?

Thursday, December 12th, 2002

5: Justice Painted Blind (1)

The abduction of an 11 year old girl and the strangulation of a young woman bring back memories of the murder of young Trudy Hibbert three years earlier. Known paedophile Paul Gregory was acquitted but police and locals fear he is killing again. Dr Tony Hill is convinced the attacks bear the hallmarks of a different killer - until a bizarre link suggests more deaths will follow. But Tony is puzzled - the victims don't fit an established psychological type. The more victims there are, the more diverse those victims become. Old and young, black and white, the motive or mission of the killer seems indistinct...

Thursday, December 19th, 2002

6: Justice Painted Blind (2)

This is the case that pervades every part of Tony and Carol's soul - in tracking down this killer they discover that the killer thinks he's providing justice whilst they also have to solve two unsolved paedophile crimes, which prove enough to turn even the crime-hardened pairs' stomachs. Their quest is further complicated by Carol's new boyfriend, Spencer, a lawyer who has his own opinions of who might be behind the killings.
Season 2
Monday, January 19th, 2004

1: Still She Cries

Dr Tony Hill finds his work with the police compromised when a student from his university is abducted. But that's not his only worry - Carol stops trusting him when he allows one of his own pupils to help with the investigation. Dr Tony Hill finally persuades the police to reopen the case of Maggie Thomas, his long-standing child killer patient, in order to try and recover the bodies for the victims' families. Carol is less than impressed to discover that Tony has enlisted the help of one of his students, the bright and extremely attractive Laura Webster. But Laura's abilities at criminal psychology become challenged when her best friend Hattie is abducted. Tony finds that the price for bending the rules with Laura to help her understand crime on the Maggie Thomas case gives her too much access to the work to find her friend. Loyalties fray as Tony finds himself in the middle of the unpredictable triangle of himself, Carol and Laura - and in so doing leaves Maggie alone and vulnerable, haunted by the ghosts of the children she murdered. Meanwhile Hattie's abductor has struck again, and while police attention focuses on that, Maggie decides that she's had enough of not being taken seriously and Carol finds herself with another victim on her hands.

Monday, January 26th, 2004

2: The Darkness of Light

When the bodies of recent murder victims are dug up with ancient remains in the grounds of a ruined Abbey, Tony and Carol uncover more local legend than fact. But will that lead them to the killer? When bodies are discovered at Norton Hotel during the digging of new foundations, Carol is sent in to oversee whether they were in any way suspicious, or a legacy of the hotel's previous incarnation as part of the local Abbey. But the discovery of the bodies coincides with the hotel being burned to the ground, and Carol realises that she's got a very current case on her hands. She calls Tony in when it becomes apparent that someone is killing people in a way that Norton hasn't seen since it burned witches back in the middle ages. Needless to say, Brandon isn't too chuffed to have nothing to brief the press with apart from Tony's theory that the same killer could somehow be reaching a long arm over five centuries of murder. Tony and Carol are forced to challenge all that they thought they knew, as it is a case rich in the inexplicable. This killer forces them to test not only their science and experience, but also their very beliefs.

Monday, February 2nd, 2004

3: Right to Silence

Tony and Carol trace two murders to one suspect but then find that he is in prison. Carol is upset by Tony's wedding plans. An arrest goes awry. Tony asks Carol to perjure herself.

Monday, February 9th, 2004

4: Sharp Compassion

Bradfield is in panic as someone preys on its most vulnerable - its hospital patients. Carol must juggle how to warn the public and how to keep a predatory MI5 official at bay. The only way out is to solve the case fast - but there is very little to go on, even for Dr Tony Hill. Carol's investigation into a domestic murder takes a darker twist when the victim, who had been recovering well in hospital, is murdered. As a precaution she orders post mortems of other patients who had died in that hospital of "natural causes", and finds out that she has a lot more murder on her hands than she'd bargained for. Tony suggests the killer may believe he is healing victims in some way, killing for religious belief - but the thought of a compulsory euthanasia killer brings little comfort to the investigative team, or the victims' families. Tony and Carol begin to unearth the undercurrents and tensions that lie within the hospital structure, but that only yields more suspects, rather than narrowing the search. MI5 get involved when Islamic terror becomes one of the lines of inquiry. Carol has another layer of command that has to be constantly satisfied, and when Brandon falls ill, Carol loses her only political protection. Tony and Carol must follow their instincts, but with Merrick and Kevin competing for Carol's old job of DI, they've got no one but themselves to turn to for help.
Season 3
Monday, February 21st, 2005

1: Redemption

Tony suspects a serial killer is luring dejected children to their deaths when the bodies of three young boys are found in different places in Bradfield. Each of the victims had suffered maltreatment. As it becomes more obvious that these victims are being placed at very specific sites, Tony comes to realize that the killer is trying to tell police something about their past. When a child is found in a deserted warehouse, dead through an overdose of sedatives, nobody knows whether it's suicide or murder. Carol calls Tony in to advise, then a mugging leaves her in hospital. Her new boss Eden puts Kevin in charge of the case. As two more missing children are found dead in different locations, it becomes apparent that these victims are being placed at very specific sites. Tony realises that the killer is trying to tell police something about their past. Tony's deduction that the killer is luring unhappy children into trust focuses suspicion on local minister Michael, whom Tony suspects of abusing a young acolyte, Julie. But even when Michael is arrested the murders continue, and Tony begins to suspect that these are crimes of love and loyalty - a killer who believes they are righting wrongs and continuing work begun in the past. Now, with Michael's Christian website at the centre of the investigation, Tony must pose as a young victim to save the latest abducted boy. Carol must trust Tony, the killer must believe Tony, and Tony must trust Julie as he enlists her help to ensnare a murderer who believes they are alleviating suffering even as they kill.

Monday, February 28th, 2005

2: Bad Seed

When a series of vicious murders sends the town reeling, Tony becomes consumed with the notion that they are the work of killer William 'Mack the Knife' MacAdam. Newly-released back into society after being educated during his long sentence, MacAdam is now enrolled as a Ph.D. student in Tony's university class and seems overly keen to take his place as media pundit on serial killer cases. Tony's torment is worsened when he clashes with Carol over her desire to have a baby before it is too late. But could fertility be the key to solving the crimes?

Monday, March 7th, 2005

3: Nothing But The Night

The brutal murder of a woman, beaten to death with a steam iron, brings Tony back from a publicity tour for his latest book to join in on Carol's investigation. More bizarre but completely different deaths follow, and Tony is bewildered, unable to create a profile for a seemingly schizophrenic killer. As he is stalked by a Canadian woman he met on the book tour, Tony realises they must focus on the relationships at work behind the crimes. Tony is not behaving well during a publicity tour for his latest book and Carol is causing ructions during a case review in York with her unsympathetic new boss Eden, when a bizarre murder intervenes to bring them home. Further deaths follow but the MOs are all so strange and so significantly varied that profiling suggests each one must be committed by a completely different person. And to make things more complicated the killer appears to be schizophrenic - both violent and childlike at the same time. Tony is baffled. Eden is piling on the pressure. And there's pressure of another sort when Tony attracts the unwanted attentions of Patricia, a Canadian woman he met during his book tour. Caught in a triangle between a potentially violent suitor and unwitting obstacle Carol, Tony discovers that the killings also reflect a triangle forged in repression and juvenile abuse. Tony and Carol must separate the method from the madness to understand the relationships at work behind the crimes. And Tony is forced to question just how equal his relationship with Carol really is. With Eden threatening action that Tony knows will lead to carnage, can he and Carol act in time to stop the killer from turning on his most longstanding victim, the person he ought to love?

Monday, March 14th, 2005

4: Synchronicity

Tony faces his own mortality when he is diagnosed with a brain tumour after being hit on the head by a criminal. While assisting Carol on an investigation into an anonymous sniper who is picking off victims in the city street, his behaviour becomes more erratic and his wild theories make Carol wonder if his health is making him unreliable. In a city gripped by fear, can random forces and chance save Tony - and help them catch this unpredictable killer? Hit on the head by a would-be murderer caught by his clever psychological outmanoeuvring, Tony wakes up in casualty to discover he's got a brain tumour. His behaviour doesn't initially strike Carol as particularly odd - he's always been eccentric - but the doctors say it's down to chance whether his bizarre symptoms signify something fatal. While Tony faces his own mortality, an anonymous sniper picks off victims in the city streets. Despite every investigative effort the sniper eludes capture and the deaths seem meaningless and motiveless. The invisible killer seems to be taunting the police. Carol wants Tony's input but his theories about quantum physics and chaos seem wild enough to suggest he's becoming unreliable. As the deaths continue, Tony's behaviour becomes more erratic, the city is gripped by fear, and Carol faces an angry press. Trying to understand this killer forces Tony and Carol to question everything they've learned, until Tony accepts that his own fate is governed by random forces and realises that the killer's actions are dictated in the same way. Only by giving in to the laws of probability can he and Carol hope to catch the killer. And only by putting his own life on the line and trusting his psychological intuition can Tony gamble on survival.
Season 4
Wednesday, September 20th, 2006

1: Time to Murder and Create

Tony Hill is having a few problems. A rapist convicted years ago as a result of Tony's first forensic psychological profile is released on appeal and Tony is discredited. Carol won't return his calls offering to help police investigations when a body is found buried in a barrel in a field. And his therapist thinks he is resisting treatment because he clings to the dark side of his psyche. Things get worse when Tony realises that Carol has actually gone - left the Bradfield force for South Africa and not even told him, and that her successor Alex may be young and friendly and female but she doesn't want Tony anywhere near her work. Alex assumes the body in the field is the dead wife of convicted matricidal farmer Darren, but then another body is found. A catalogue of girls going missing under similar circumstances emerges and Alex begins to realise Tony's serial killer theory is right after all. A battle ensues as Alex tries to shake Tony off but Tony doggedly pursues the case. He realises that the missing young women are being lured via a sado-masochistic internet site. Their own fantasies - the by-products of mundane lives - are being preyed on by a killer who uses them until boredom sets in and then discards them for the next victim. To catch the perpetrator Tony must tap in to his own dark fantasies and Alex must discard her prejudices to help him unlock a macabre final twist as they race to save the latest kidnapped girl.

Wednesday, September 27th, 2006

2: Torment

Police are baffled when a prostitute's murder matches in every detail a series of killings for which Derek Tyler has already been caught and jailed. Tony knows it can't be a copycat because in sexual homicides every killer has their own unique signature, but if this isn't someone imitating Derek's atrocities then how are the killings happening at all? While Alex and her team struggle for a lead on the streets, Tony thinks Tyler holds the key. But there's a problem: Tyler has remained utterly mute since the day he was arrested and to crack him Tony must to use every ounce of his psychological skill and imagination. Tensions develop with the police operation as vice-squad DI Jan disagrees with Alex's running of the case. And things go disastrously wrong when Paula becomes bait for the killer and is kidnapped without a trace. All the experts have diagnosed Tyler as a schizophrenic who heard imaginary voices telling him to kill. But Tony realises that Tyler's "voice" was a real one. He is the victim of brainwashing - and whoever controlled him is now controlling another killer and has Paula within their power. When it becomes clear that whoever is doing this has access to information about the police investigation, for Tony the spotlight falls on one person... someone with a knack for psychological persuasion, a past containing the key to their motivations, and now uncomfortably close to Alex's police team throughout their search for Paula.

Wednesday, October 4th, 2006

3: Hole in the Heart

Saving student Kurt from leaping to his death makes Tony ponder why someone might want to take their own life. He'd like to help Kurt to feel better, but Kurt doesn't stick around in therapy long enough to debate the issue. He disappears to hook up with a new group of "friends" and Tony is left feeling inadequate. Meanwhile a businessman and his accountant die in a horrible fire - apparently both victims of arson. Were they murdered by jealous partners? There seems no reason for the deaths. But these are not the last pair of corpses found in Bradfield and Alex turns to Tony for help. The complex tableaux at the scenes of death lead Tony to deduce that these corpses are neither both murder victims nor both willing suicides. The truth is more bizarre and more complicated. Masonic symbolism leads the investigation to a local lodge but to no avail, and then the penny drops for Tony: the ways in which each of the pairs of victims has died bears uncanny resemblance to the deaths of Christian saints. This is a suicide cult. Someone is breeding murderous martyrs and the deaths will continue until Tony and Alex find the source. A local vicar with links to many of the perpetrators looks the most likely candidate... but when he kills himself in a simple suicide Tony realises he is merely an ordinary cult member trying to throw them off the trail. He builds Alex a profile of the true leader, piecing together the ways in which the perpetrators were gathered, hoping this will enable them to arrest their man.

Wednesday, October 11th, 2006

4: The Wounded Surgeon

Tony's first case with the police comes back to haunt him when Jason Eglee, convicted of murder on Tony's evidence, comes up for parole. Jason appears to be a reformed character after years of therapy in prison, but Tony's not convinced and manages to sway the board to his view until Eglee's distraught mother attacks him before collapsing and dying. For the press and public Tony has blood on his hands and Eglee is released as a compassionate gesture. When a girl is murdered in the same circumstances as Eglee's former victim, Tony is in no doubt that Eglee is starting a new spree. But Eglee has a cast iron alibi and when he is persuaded to give a blood sample for matching to the original crime for which he was imprisoned he is found to be innocent: the crime DNA isn't the same. Tony's confidence begins to crumble and, as the press hound him for an expose, Alex decides she can no longer permit him to work for the police. However, not everyone has lost faith in Tony and his acuity hasn't deserted him. As the murderer gears up to take another victim, Tony suddenly realises who they are and why.
Season 5
Wednesday, July 11th, 2007

1: The Colour of Amber

Dr Tony Hill and DI Alex Fielding are in a race against time when a young girl is seen being snatched by a man in a car. Alex knows her chances of finding the girl alive are falling sharply as the first hour slips by and reacts by calling an Amber alert. The media is flooded with pleas for information. Meanwhile Tony is building a profile of likely abductors. He rules out the first police suspect: a paedophile recently re-homed on the estate. The man prefers boys but as public anger rises he has to sit in a police holding cell for his own safety. Meanwhile, a distraught mother, Celeste comes forward identifying the missing girl as her daughter Janita. She should be safely at school, but neither she nor her young friend Mikey turned up. Celeste is stricken because Janita's twin died in infancy. Is she going to lose another child? Tony knows that a likely abductor will know the area and know his escape routes. But searches produce no matches. And although she struggled, the abducted girl had her chance to run but didn't take it. So was the abductor a stranger, or someone she knew after all? Janita's father and step-father both have alibis. When Janita's friend Mikey, the last person to have seen her alive, is found trying to burn his blood-stained school uniform he also enters the frame as a possible suspect. But Mikey refuses to talk.

Wednesday, July 18th, 2007

2: Nocebo

A teenage girl and a young boy are found dead and they appear to have been victims of a ritual killing. Alex is upset by the lack of care shown by their bereaved families as she's having problems of her own with her son Ben. The trail leads to links with a property tycoon who'll stop at nothing to get the rent paid, a preacher whose "healing" activities involve animal sacrifice, and a self-styled artist whose works are painted in blood. For Tony the dead bodies could be a warning and he puzzles over what the killer might want to gain and why. Is this caused by a religious cult? Is it one killer or two with one suspect following the other? Meanwhile Alex has taken Tony's advice and hired a nanny, easing her pressures with Ben and work. When the nanny returns home without Ben the team realise the awful truth. The killer has been lurking unseen but close by, manipulating the police via psychological suggestion just as they have manipulated their victims. And the killer now has Ben.

Wednesday, July 25th, 2007

3: The Names of Angels

Tony is faced with a series of deadly puzzles when a killer rapes and strangles young female victims in Bradfield. He chooses to dress and identify them as young women he killed several years before in Europe. Why is he boasting to police about his past, leaving the bodies where they can easily be found? And why is he choosing confident, successful victims from the world of business, and killing in Bradfield? Tony and Alex begin to link the foreign murders to the names of more than one Bradfield businessman. Could these people be prime suspects or are they still further victims caught in the killer's web? They must discover if the killer is really wealthy and powerful or someone with no money and a vengeful desire to steal from others. Meanwhile, Tony has his own problems when 18-year-old released killer Jack (Jack O'Connell) turns up on his doorstep. He's on the run from his social workers and police. On top of that Alex longs for Tony's help when she discovers that Ben has been secretly in contact with his dad. But pride stops her from confessing her need, and sparks a series of misunderstandings.

Wednesday, August 1st, 2007

4: Anything You Can Do

The murder of an elderly woman, suffocated in her own home, seems too deliberately staged to be an accident or robbery. And when Alex calls in Tony he realises the killer will strike again. To set a trap, Tony and Alex hold a public meeting which Tony predicts the killer will be compelled to attend. At the meeting, Tony's profile of the murderer sees one member of the public stand out as prime suspect – thuggish security guard Kelly. He lives with his overbearing mother and has also been seen near the scene of crime by several witnesses - including frightened local man Donovan. But Kelly and his mother hold out under questioning and, as Tony predicted, the first murder proves to be the start of several killings. They all show the same signature but apparently different personality traits in the finer details of their execution. The differences seem too profound to allow for only one killer. Meanwhile, Tony has an initially pleasant surprise when old friend Jonathan (Michael Maloney), a psychologist whose work he admired when they were students together, turns up out of the blue. But Alex immediately dislikes Jonathan, and her instincts are proved right.
Season 6
99: Unnatural Vices (DUPLICATE)

Friday, September 12th, 2008

1: Unnatural Vices (1)

In Unnatural Vices, the first episode in series six of this compelling drama series, clinical psychologist Dr Tony Hill (Robson Green) is brought in by Inspector Alex Fielding (Simone Lahbib) to reveal the identity of a grisly serial murderer who is capturing, imprisoning, torturing and then eating his victims while they are still alive. When a young Kurdish girl goes missing, and her father confesses to her murder, it seems like a cut and dried case. But as it becomes clear that her father falsely confessed to protect his daughter's honour, Tony and Inspector Fielding are drawn into the dark world of sexual sadomasochism - the one element which seems to link several gruesome murder victims. After visiting a local S&M club, where the Madam provides some useful information about her regular clients, the pieces of the puzzle begin to fall into place. All of the victims were loners in need of a shoulder to cry on, and the modus operandi of torture and death is consistent in each case. So who is responsible? The local school teacher? The helpful psychiatrist? Or the husband of one of the victims who models shop mannequins and has a fascination with body parts? Meanwhile, DC Collins's girlfriend disappears and questions are being asked about his involvement - and why a leather whip Collins stole from the S&M brothel he'd been investigating was found in her apartment. Tony's psychological insights into the mind of a killer finally lead Inspector Fielding and the team to the murderer - as always, with a twist in the tale.

Friday, September 19th, 2008

2: Unnatural Vices (2)

Friday, September 26th, 2008

3: Falls The Shadow (1)

In Falls the Shadow, the second episode in series six of this compelling drama series, forensic clinical psychologist Dr Tony Hill (Robson Green) is brought in by Inspector Alex Fielding (Simone Lahbib) to uncover the identity of a serial murderer who is killing prostitutes and experimental psychologists in a very specific sequence. At first it looks as if the murders are unrelated - committed by two different serial killers - and the police are treating the murders of the prostitutes and psychologists as separate cases. But as the investigations unfold, Tony begins to see parallels between the motivations of both sets of murders, and using his understanding of the criminal mind, he reveals that it is in fact the same killer perpetrating both. Matters are complicated when Tony is arrested as a prime suspect in the case because of his friendship with the first murdered psychologist. He was the last to see her alive and traces of his blood are found in her hotel room. So did Tony really kill her, or is he telling the truth? Although Inspector Fielding comes to Tony's rescue, providing him with an alibi and refusing to accept that he is a murderer, another police inspector who believes in convicting purely on the basis of physical evidence has Tony thrown into jail. The fact that Tony has no motive for murdering his friend is disregarded. But when the killings continue while Tony is behind bars, it becomes clear that he can't be the murderer after all. So who is murdering prostitutes and experimental psychologists? Tony's psychological insights finally lead Inspector Fielding and the team to the murderer, but when Tony insists on confronting the murderer himself, he gets more than he bargained for. Will this be the end of Tony Hill?

Friday, October 3rd, 2008

4: Falls The Shadow (2)

Friday, October 10th, 2008

5: From The Defeated (1)

In From The Defeated, the third episode in series six of this compelling crime drama, forensic clinical psychologist Dr Tony Hill (Robson Green) is brought in by Inspector Alex Fielding (Simone Lahbib) to investigate a series of kidnappings and murders where it appears that the victims were also killers. The body of the first victim, a young male, poses a riddle. He was beaten, strangled and shot in the head. Why were all three methods of murder necessary? When a second victim is found who's mysteriously linked to the first only by the presence of skin under his fingernails, the answer seems to be that the two young men had no connection other than in death. One victim killed the other. But who killed the survivor? As more victims emerge, Tony begins to piece together a bizarre chain of attacks in which killer becomes victim in a grotesque survival of the fittest challenge. The gun in each case apparently belongs to the same person - an illegal dogfight promoter who claims the weapon was stolen some time ago - but is it him who has abandoned dog fighting and moved onto humans? Meanwhile, someone is stalking a young single mother living in a remote country cottage. The woman's complaints are dismissed by the local police, and it is only Tony who realises that she is related to the other murder victims, and that she will play out the final act in the murderer's dark master plan. Tony faces another challenge when Michael - the cannibal psychiatrist he helped to convict in Unnatural Vices - manages to escape from jail by murdering the prison chaplain, suffocating him with the pages from his own Bible, and then disguising himself in the chaplain's clothes. Michael is back out on the loose, and Tony knows that he will kill again. When a Bible passage is left pinned to Tony's windscreen, and Tony receives a phone call from Michael, his worst fears are confirmed. Will Tony be Michael's next victim?

Friday, October 17th, 2008

6: From The Defeated (2)

Friday, October 24th, 2008

7: The Dead Land (1)

In The Dead Land, the fourth and last episode in series six of this compelling crime drama, forensic clinical psychologist Dr Tony Hill (Robson Green) is brought in by Inspector Alex Fielding (Simone Lahbib) to uncover the identity of a killer who is murdering homeless men in a ritualistic fashion. The nature of the murders is unusual. The killer is feeding, bathing and wrapping the victims in paper and salt, stabbing them through the heart, and then dumping their bodies around the financial district of Bradfield. When Alex is called away to the funeral of her mother, she is replaced by a fast-tracked SIO with a degree in psychology from Oxbridge. Tony is at first resentful of this young gun, but as they work together on the killer's motive he finds he is impressed. Mentor and pupil agree that the careful way in which each body has been treated suggests a ritual element in the deaths. When Tony goes out for dinner at a Sushi eatery he finally makes the connection - the ritual killings have a Japanese inspiration. An unusual witness then posthumously leads the team to a suspect who seems like the killer in every way - but a final twist reveals the true identity of the murderer. Meanwhile, Tony becomes aware that someone is stalking him. Could it be the psychopathic cannibal psychiatrist Michael, who Tony helped convict and who has recently escaped from prison? Tony is placed under police protection, but insists on continuing with his police work. Tony is unaware that his own life is about to take a plunge into violence. Michael is not finished with him yet...

Friday, October 31st, 2008

8: The Dead Land (2)