update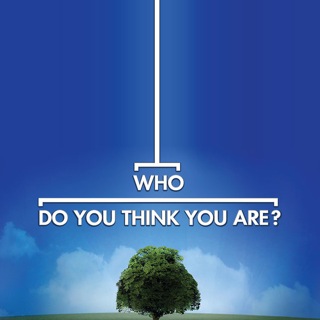 Season 0
not specified

3: Season 1: Unseen Footage

not specified

5: spare

not specified

1: First Steps to Researching Your Family

Wednesday, July 11th, 2007

2: Nicky Campbell (Adoption Special)

TV and radio presenter Nicky Campbell was adopted a few days after being born in 1961. Having already traced his biological parents some years later, Nicky now decides to trace the history of his adoptive family. He learns about his father Frank's experiences as an officer in Burma during the Second World War, and travels to his grandfather's birthplace in Brisbane, Australia.

Wednesday, August 6th, 2014

4: 10 Years, 100 Shows

The genealogy show celebrates ten years and 100 episodes with a look back at the outstanding moments of the award-winning series. This one-off special features the shocks, surprises, tears and laughter that have marked the 100 celebrities' extraordinary journeys into their family histories. It remembers the dramatic highlights, from Jeremy Paxman's tears to Boris Johnson's astonishment at his incredible royal connections, as well as the sometimes inadvertently funny bits.
Season 1
Tuesday, October 12th, 2004

1: Bill Oddie

Bill Oddie is the first celebrity to undergo the family tree search, as he endeavours to find out more about his mother, who was institutionalised when he was a child.

Tuesday, October 19th, 2004

2: Amanda Redman

Actress Amanda Redman explores her roots.

Tuesday, October 26th, 2004

3: Sue Johnston

Actress Sue Johnston explores her roots.

Tuesday, November 2nd, 2004

4: Jeremy Clarkson

Jeremy is determined to find out if his mother was descended from the Kilner Jar people, and if they were, where all the money had gone.

Tuesday, November 9th, 2004

5: Ian Hislop

Ian finds out more about the part his grandfathers played in the wars of the 20th Century.

Tuesday, November 16th, 2004

6: Moira Stuart

Moira Stuart's family tree exploration takes from the Highlands of Scotland to the West Indies.

Tuesday, November 23rd, 2004

7: David Baddiel

David explores his Jewish roots and discovers some Orthodox Jewish relatives in London.

Tuesday, November 30th, 2004

8: Lesley Garrett

Lesley explores her family tree in Yorkshire.

Tuesday, December 7th, 2004

9: Meera Syal

Meera's exploration takes her to the Punjab.

Tuesday, December 14th, 2004

10: Vic Reeves

Was Vic's father a bigamist?
Season 2
Wednesday, January 11th, 2006

1: Jeremy Paxman

The stern host of BBC2's Newsnight searches for his roots.

Wednesday, January 18th, 2006

2: Sheila Hancock

Sheila Hancock chases after a mysterious woman in a photograph in the search for her roots.

Wednesday, January 25th, 2006

3: Stephen Fry

An emotional journey as Stephen investigates his European Jewish roots.

Wednesday, February 1st, 2006

4: Julian Clary

Julian Clary investigates his roots through Europe.

Wednesday, February 8th, 2006

5: Jane Horrocks

Jane looks into her Lancashire roots.

Wednesday, February 15th, 2006

6: Gurinder Chadha

Gurinder investigates her roots in Kenya and India.
Season 3
Wednesday, September 6th, 2006

1: Barbara Windsor

Barbara roots extend through East London and Suffolk.

Wednesday, September 13th, 2006

2: Robert Lindsay

Robert's roots take him back to Derbyshire.

Wednesday, September 20th, 2006

3: Colin Jackson

Colin's roots extend to Panama, Jamaica and Scotland.

Wednesday, September 27th, 2006

4: David Tennant

David's quest to discover his family take him to the Isle of Mull, and then on to Londonderry, to confront an unexpected side to his ancestors.

Wednesday, October 4th, 2006

5: David Dickinson

David's roots are in Armenia.

Wednesday, October 11th, 2006

6: Nigella Lawson

What will Nigella find in her family tree?

Wednesday, October 18th, 2006

7: Jeremy Irons

Does Jeremy have roots in Ireland?

Wednesday, October 25th, 2006

8: Julia Sawalha

Julia's journey takes her to France and Jordan.
Season 4
not specified

0:

not specified

99: Unknown

Thursday, September 6th, 2007

1: Natasha Kaplinsky

Natasha travels to Cape Town in search of information about her father's involvement with the anti-apartheid movement during the 1960s. Later, after researching a possible connection with King George the Third, she travels with her Australian cousin Benni to Belarus where some disturbing discoveries are made about the persecution of her Jewish ancestors.

Thursday, September 13th, 2007

2: John Hurt

John looks into his great grandmother's parentage.

Thursday, September 20th, 2007

3: Griff Rhys Jones

Griff Rhys Jones looks at both sides of his family's history, learning about the early British railway workers and trying to work out whether relatives really died in a train crash or there might be darker family secrets.

Thursday, September 27th, 2007

4: Carol Vorderman

Carol explores her family tree.

Thursday, October 4th, 2007

5: Alistair McGowan

Alistair McGowan explores his heritage from his father's side, investigating what 'Anglo-Indian' means by a journey to India.

Thursday, October 11th, 2007

6: Graham Norton

Thursday, October 18th, 2007

7: Matthew Pinsent

Thursday, October 25th, 2007

8: Julia Sawalha
Season 5
Thursday, August 14th, 2008

1: Patsy Kensit

Patsy's late father was a villain. Jimmy Kensit was deeply involved with the most notorious gangsters of 1960s London: the Krays and the Richardsons. Reggie Kray was even godfather to Patsy's brother. Apprehensively, Patsy embarked on an investigation into her father's murky past, to understand the roots of his criminality and to discover how far back 'the family trade' goes. Patsy met up with a criminologist who had unearthed a copy of her father's criminal record, revealing the true extent of his crimes. She was then shocked to uncover documents in the National Archives that show her grandfather was also a prolific criminal. After more research, Patsy was at last relieved to discover that her great-grandfather, though impoverished, was an honest walking stick maker. Tracing her roots even further back, an amazing document in Goldsmith's Hall revealed how the Kensit family, once affluent artisans, first fell into terrible poverty. Ultimately Patsy made the emotional discovery that rather than descending from a long line of villains, one of her ancestors was a remarkable vicar who dedicated his life to helping the poor.

Thursday, August 21st, 2008

2: Boris Johnson

Boris Johnson knew a certain amount about his diverse family background, but was intrigued by several family stories and mysteries. He was particularly keen to investigate stories associated with the relatives of his paternal grandparents. Boris's grandfather, Wilfred Johnson, had never spoken about the murder of his Turkish father in the 1920s. Boris's grandmother Irene Johnson (née Williams), known as 'Granny Butter', had always been the subject of derision in the family due to her grandiose claims of an aristocratic French background. So Boris set out on an international journey of discovery to separate fact from fiction.

Wednesday, August 27th, 2008

3: Jerry Springer

Jerry knows that if his parents had not fled Germany before the start of the Second World War he would almost certainly not be alive today. As Jewish refugees, they settled in London before moving to the United States. Tragically, Jerry's grandmothers were not so lucky. Unable to escape from the Nazis, both died in the Holocaust. Jerry sets out on an emotional journey to discover what happened to them. How far back can he trace the Springer family in Germany and did any of them survive the war?

Wednesday, September 3rd, 2008

4: Esther Rantzen

If Esther's family is as genteel and respectable as she's always believed, where do the rumours of bigamy, fraud and murder come from? Stories of a 'black sheep' have always intrigued her, as have the origins of the Rantzen side of the family. Her search for answers takes her from the slums of Spitalfields in London to the diamond mines of South Africa. Along the way she discovers the amazing story of a fugitive from justice.

Wednesday, September 10th, 2008

5: Ainsley Harriott

Ainsley Harriott heads to the West Indies and discovers that Caribbean history isn't quite as 'black and white' as he'd imagined. In addition to harrowing stories of slavery, Ainsley discovers his ancestors include a soldier, a policemen, wealthy 'free blacks' and even white plantation owners.

Wednesday, September 17th, 2008

6: David Suchet

Confusion reigns in David Suchet's family history. Was his father's father German, Russian or Estonian? Was his name Suchedowitz, Suchet or Shoket? David's mother's family is equally confusing. Was her grandfather really a French photographer? And why did another ancestor's ship sink off Norfolk? David travels across Europe hoping to find some answers.

Wednesday, September 24th, 2008

7: Jodie Kidd

Jodie has often wondered why none of her family ever talked about her mother's grandfather, Sir Rowland Hodge. Although she grew up with many stories about her other great-grandfather Lord Beaverbrook, Sir Rowland's past remains a mystery. Investigations in Newcastle and London soon reveal why, as Jodie uncovers a tale of scandal and political corruption. An exploration of Beaverbrook's ancestors takes her across the Atlantic to Colonial America and a connection to some of the first Puritan settlers.

Wednesday, October 1st, 2008

8: Laurence Llewelyn-Bowen

"Most people assume that I'm from a long line of gothic, castle-dwelling Welsh gentry", says Laurence, "but I don't think I am". However, an old family letter hints that some of these assumptions may in fact be correct. Following a tantalising clue left by great-aunt Kitty, Laurence sets out to investigate. Is there a long lost family estate and fortune somewhere in Somerset? Could Laurence really be a member of the landed gentry?
Season 6
Monday, February 2nd, 2009

1: Rory Bremner

In Holland and Germany, Rory Bremner delves into the wartime experiences of the father he didn't know very well.

Monday, February 9th, 2009

2: Fiona Bruce

Fiona Bruce discovers the sad truth behind her great-grandfather's mysterious death, and returns to her family's ancestral home.

Monday, February 16th, 2009

3: Rick Stein

Rick Stein looks into his family history, from his father's troubled life during the First World War to his great-grandfather's missionary work in China.

Monday, February 23rd, 2009

4: Zoë Wanamaker

Actress Zoe Wanamaker traces the roots of her family back to the Ukraine via America and the anti-communist witch-hunt that caused her father Sam to flee to the UK.

Monday, March 2nd, 2009

5: Kevin Whately

Actor Kevin Whately discovers that his ancestors were amongst the richest and most powerful men of the 17th century.

Wednesday, July 15th, 2009

6: Davina McCall

Davina McCall makes some intriguing and shocking discoveries as she delves into her family's past, hoping to learn more about her maternal French heritage.

Wednesday, July 22nd, 2009

7: Chris Moyles

Known for his outspoken views, Radio 1 DJ Chris Moyles finds himself getting unexpectedly emotional as he goes back to his Irish roots.

Wednesday, July 29th, 2009

8: Kate Humble

TV presenter Kate Humble knows little about her family history. What she does know is that her paternal grandfather was a test pilot, and she believes her maternal grandfather ended up in Colditz. On the trail of her grandfather Bill Humble, who was a test pilot during the Second World War, Kate visits the RAF Museum. She is astonished to discover what a legend Bill was in flying circles, and is amazed to see his daredevil flying for herself in archive film held there.

Wednesday, August 5th, 2009

9: David Mitchell

Actor and comedian David Mitchell goes in search of his Scottish roots.

Wednesday, August 12th, 2009

10: Kim Cattrall

Liverpool-born Kim Cattrall sets out to solve a family mystery that has endured for more than seventy years, the disappearance of her grandfather.

Wednesday, August 19th, 2009

11: Martin Freeman

With his dad having died when he was 10 and his parents having divorced some years before, Martin Freeman tries to find out the paternal side of his family history.
Season 7
Monday, July 19th, 2010

1: Bruce Forsyth

Bruce Forsyth receives a letter from America from a woman who claims to be related to Bruce through Bruce's great-grandfather, Joseph Forsyth Johnson. The letter suggests that Joseph Forsyth Johnson was married to two women at the same time and that he died at sea. Bruce is determined to investigate these claims and discover the truth for himself.

Monday, July 26th, 2010

2: Rupert Everett

Rupert Everett's varied acting career has involved starring in Hollywood films as diverse as My Best Friend's Wedding, Shrek 2 and The Importance of Being Earnest. Rupert has a rigidly conservative background, and feels that much of his own life has been a reaction against it. Following the recent death of his father six months ago, he wants to investigate the paternal side of his family.

Monday, August 2nd, 2010

3: Dervla Kirwan

Irish actress Dervla Kirwan became a household name in the hit series Ballykissangel. But she has never spoken about her great-uncle Michael Collins, a national figure who changed Irish history and fought to establish the Irish Free State. Dervla wants to find out how her grandfather Finian, Michael's nephew, fits into the events shaped by his famous uncle.

Monday, August 9th, 2010

4: Monty Don

Famous gardener Monty Don comes from a well-known dynasty of architects on his mother's side of the family, but knows little about his other relatives.

Monday, August 16th, 2010

5: Rupert Penry-Jones

Actor Rupert Penry-Jones has made his name playing dashing, quintessentially English heroes. But his family background is very different. His mother, actress Angela Thorne, was born in Karachi, when it was part of British India.

Monday, August 23rd, 2010

6: Alexander Armstrong

Comedian Alexander Armstrong always knew his family background was likely to be privileged, but he's keen to find out exactly how posh he is...

Monday, August 30th, 2010

7: Jason Donovan

Jason comes from showbiz parents who divorced when he was five. His British born father won custody and brought him up alone, but its Jason's mother's family line that holds the key to Jason's Australian heritage - up to now a complete mystery to him.

Monday, September 6th, 2010

8: Hugh Quarshie

Holby City actor Hugh Quarshie was born in Ghana, but moved to Britain with his parents as a child. He knows there is Dutch ancestry in his family, but doesn't know where the bloodline began. To find out, he visits his uncle in Ghana, where he discovers a new relative and learns some interesting facts about his mother. Finally, he travels to the Netherlands to unravel the truth.

Monday, September 13th, 2010

9: Alan Cumming

Award-winning actor and Broadway star Alan Cumming made his name acting in films such as Goldeneye and X-Men, but grew up in a small Scottish town. He tries to solve the mystery of his maternal grandfather, Thomas Darling. A career soldier who spent most of his life away from home serving in the army, he died, aged just 35, in mysterious circumstances in Malaysia.
Season 8
Wednesday, August 10th, 2011

1: June Brown

During her search to find out if she is a real EastEnder, June unravels her Jewish heritage, and discovers how momentous historical events shaped her family's destiny, forcing them to migrate across Europe.

Wednesday, August 17th, 2011

2: JK Rowling

In a rare television appearance, best-selling Harry Potter author JK Rowling sets out to investigate her French roots.

Wednesday, August 24th, 2011

3: Sebastian Coe

The former Olympic gold medal winner sets out to discover if there is any truth in his grandmother's claims that the family's origins were once quite grand.

Wednesday, August 31st, 2011

4: Larry Lamb

Actor Larry Lamb sets out to learn about his biological grandparents.

Wednesday, September 7th, 2011

5: Emilia Fox

Silent Witness star Emilia Fox tries to find out how far back her family's acting roots go.

Wednesday, September 14th, 2011

6: Alan Carr

Alan Carr explores his family's football connection and his grandfather's brush with fame.

Wednesday, September 21st, 2011

7: Robin Gibb

Bee Gees singer Robin Gibb discovers how his paternal great-grandfather rose from poverty to become a decorated soldier, and heads to Paisley, Renfrewshire, to investigate a mysterious family breakdown.

Wednesday, September 28th, 2011

8: Richard Madeley

Richard Madeley sets out to learn more about the Canadian side of his family.

Wednesday, October 5th, 2011

9: Len Goodman

Strictly Come Dancing judge Len Goodman investigates his mother's family.

Wednesday, October 12th, 2011

10: Tracey Emin

Tracey knows very little of her maternal line, and is keen to find out more about her East End roots
Season 9
Wednesday, August 15th, 2012

1: Samantha Womack

Samantha Womack is best known for playing Ronnie Mitchell in EastEnders. Sam's parents separated when she was young, and she grew up with only a fractured sense of her family history. Sam starts her journey by looking into the military career of her great grandfather, Alexander Cunningham Ryan.

Wednesday, August 22nd, 2012

2: Gregg Wallace

Gregg Wallace sets out to solve a long-standing family mystery: what happened to his great-grandfather, Henry Roland Springett, who abandoned his wife and children, including Gregg's grandfather, and was thought to have deserted the Navy?

Tuesday, August 28th, 2012

3: Patrick Stewart

Sir Patrick Stewart's memory of his late father Alfred is scarred by recollections of domestic abuse. In this deeply personal and moving film, Patrick investigates his father's extraordinary war career, and discovers the shocking impact it had on his character.

Wednesday, September 5th, 2012

4: Annie Lennox

Eurythmics singer and political activist Annie Lennox' uncovers an extraordinarily dark tale of tangled family relationships blighted by illegitimacy and poverty.

Wednesday, September 12th, 2012

5: Hugh Dennis

Comedian and actor Hugh Dennis's grandfathers both fought in the First World War, but rarely spoke about what they went through. In this episode, Hugh uncovers their very different wartime experiences. For his paternal grandfather, Ronald Dennis, the war offered an opportunity to finally escape a life in the coalmines of Yorkshire. For Hugh's maternal grandfather, Godfrey Hinnels, it was a brutal and bloody experience, as he found himself in some of the Great War's most infamous battles.

Wednesday, September 19th, 2012

6: Alex Kingston

Actress Alex Kingston knows that her great-grandfather, William Keevil, died during the First World War, leaving behind a wife and young family - including Alex's then 4-year-old grandmother. Alex sets out to investigate exactly what happened to William, and discovers how his pre-war career as a photographer put him in an unusual position. Alex has also heard rumours of Jewish ancestry in her family tree. Her quest to discover if this is true takes an unexpected turn, leading to a story involving her four-times great-grandmother, Elizabeth Braham, another widow with young children. As Alex delves further into Elizabeth's life, she is astonished to discover the unconventional enterprise Elizabeth undertook to avoid sliding into poverty.

Wednesday, September 26th, 2012

7: William Roache

Actor William Roache has always known that his grandmother, Zillah Waddicor, ran a cafe in Alton Towers in the 1920s and 1930s, long before it became a theme park. But as Bill sets out to discover more about Zillah, whom he remembers as a kindly elderly lady, he is astonished to find out that the cafe was a far more ambitious enterprise and that, while overcoming a challenging personal life, Zillah was a trailblazing entrepreneur. Bill discovers that his great-grandfather James was also an innovative business person, dealing in some very unusual wares in late 19th century Blackpool.

Wednesday, October 10th, 2012

8: Celia Imrie

Actress Celia Imrie knows that she comes from a long line of aristocrats on her mother's side, but has always resisted finding out any more about her illustrious heritage; her fear is that they will turn out to be privileged and boring, but she is quickly proved very wrong. In a film that ranges from political intrigue to impotence, Celia traces her family back to the 17th century. She discovers an ancestor who broke all the rules and ended up in the Tower of London, and investigates the extraordinary political legacy of another ancestor, who was accused of plotting to kill King Charles II.

Wednesday, October 17th, 2012

9: John Barnes

Fifty years after Jamaica gained independence from Britain, former footballer and sports pundit John Barnes sets out to investigate the extraordinary role his grandfather, Frank Hill, played in the island's struggle for self-rule. John discovers how his grandfather became the subject of secret telegrams, and why he was interned by the British during World War Two. John also uncovers how, from being at the heart of Jamaican politics, Frank fell from grace among his political allies.

Thursday, December 6th, 2012

10: John Bishop

John Bishop finds out what happened to his great great grandfather, a POW in the Crimea.
Season 10
Wednesday, July 24th, 2013

1: Una Stubbs

Una Stubbs never got the chance to meet her paternal grandparents and learns that they didn't die until she was in her 20s. She manages to uncover a story of illegitimacy and poverty.

Wednesday, July 31st, 2013

2: Nigel Havers

Nigel Havers takes a look at his mother's line and travels to Cornwall to learn about a tale of illegitimacy worthy of a period drama. On his father's side, he ends up in Colchester where he learns a tale of the Victorian equivalent of an Essex taxi driver made good, who ends up losing everything though.

Wednesday, August 7th, 2013

3: Minnie Driver

Hollywood actress Minnie Driver is on a mission to find out more about her late father, Ronnie, and his family's background. Minnie's parents were not married, and Minnie only discovered when she was older that her father had a wife and another family all the time Minnie's parents were together. Minnie knows her father was awarded a medal for his role in the battle of Heligoland Bight during World War Two, but is shocked to discover that he apparently threw it away. She sets out to investigate why her father would relinquish such an honour. The trail leads Minnie to relatives she never knew existed, and she discovers a kindred spirit in the family.

Wednesday, August 14th, 2013

4: Lesley Sharp

Actress Lesley Sharp was adopted when she was just five weeks old. She traced her birth mother over twenty years ago and discovered that she was the result of her mother's affair with a married man. Now, knowing that her biological father has passed away, Lesley is ready to find out more about him. She traces her half siblings and follows her paternal line back to discover that her great great grandfather fostered Barnardo's children. Lesley follows the trail of one of them, George Maybury, to Canada to meet George's grandson and to find out what kind of home her great great grandfather provided.

Wednesday, August 21st, 2013

5: Gary Lineker

Sports presenter and former footballer Gary Lineker follows the trail of his great, great great grandfather James Pratt, and discovers that James was a poacher in Victorian England and served time in Leicester Prison. Gary wants to know why James ended up becoming a repeat offender. Gary also wants to get to the bottom of how his four times great grandfather Thomas Billingham, who was born to an illiterate gardener, ended up becoming a highly-skilled legal clerk.

Wednesday, August 28th, 2013

6: Nick Hewer

TV personality Nick Hewer has fond memories of his maternal Irish grandfather but has always been intrigued about how a Catholic managed to reach the prestigious office of high sheriff in Protestant-dominated 1920s Belfast. On his father's side, Nick goes further back - to his nine times great grandfather - and discovers how his family's fortunes were shaped by the English Civil War.

Wednesday, September 4th, 2013

7: Nitin Ganatra

EastEnders star Nitin Ganatra moved to England from Kenya when he was just three years old. Now Nitin has questions about his identity and wants to investigate why his family left Kenya, and why they immigrated to Africa from India in the first place. The trail leads Nitin to Gujurat and his family's ancestral home. Along the way, Nitin makes an emotional and shocking discovery about his mother's family.

Wednesday, September 11th, 2013

8: Sarah Millican

Comedian Sarah Millican is astonished to discover that her three times great grandfather was one of the first ever divers in the world. Sarah also follows the trail of her four times great grandfather, John Malcolm, to Canada where he worked for the Hudson's Bay Company. John was sent to a remote outpost involved in the fur trade. As Sarah follows in his footsteps, she makes a truly shocking discovery.

Wednesday, September 18th, 2013

9: Marianne Faithfull

Singer and '60s pop icon Marianne Faithfull had a difficult relationship with her mother, Eva. In this film Marianne investigates Eva's earlier life, as a dancer in 1920s Berlin- the era immortalised in the film Cabaret. Marianne also discovers her half-Jewish mother's precarious existence in Vienna during World War Two and investigates whether there is any truth in the rumour that the family was involved with the Austrian Resistance.

Wednesday, September 25th, 2013

10: John Simpson

Veteran BBC news reporter and world affairs editor John Simpson always thought his great grandfather was Samuel F Cody, famous for being the first person to fly in Britain and a Wild West entertainer. It was only later that John discovered that his great grandmother, Lela King, had run off with Cody, taking her children with her. John follows the trail of his adventurous great grandmother and her life with Cody, the cowboy turned aviator. He also investigates what happened to the husband Lela left behind, John's real great grandfather, and makes a shocking discovery.
Season 11
Thursday, August 7th, 2014

1: Julie Walters

Bafta-winning actress, Julie Walters of Educating Rita, Mamma Mia! and Harry Potter fame, traces her roots back to County Mayo in western Ireland, where her great-grandfather, Anthony Clark was one of the first members of the Land League. The organisation was formed in 1879 and campaigned for more than 40 years for the rights of tenant farmers to own their own land.

Thursday, August 14th, 2014

2: Brian Blessed

Actor Brian Blessed has always loved his unusual name but has no idea where his Blessed ancestors came from. Born in Yorkshire, he'd always assumed his family were northerners but, digging deeper, Brian discovers that his roots lie down south. Here he uncovers the story of his great-great-grandfather, Jabez Blessed - a tale of hardship, struggle and survival worthy of Oliver Twist.

Thursday, August 21st, 2014

3: Tamzin Outhwaite

New Tricks star Tamzin Outhwaite has always been intrigued by her Italian ancestry. Although she remembers her grandfather Remo, she knows very little about his family. Tamzin's journey into her Italian past uncovers the rags-to-riches tale of her great-grandfather, Adelmo and takes her on an unexpected trip.

Thursday, August 28th, 2014

4: Brendan O'Carroll

Brendan O'Carroll ditches his alter ego, Mrs Brown to turn detective, as he attempts to track down the men who murdered his grandfather at the height of the Irish War of Independence. Brendan never knew his grandfather, who was shot dead before he was born, and the only clues he has to go on are from a newspaper article of the time.

Thursday, September 4th, 2014

5: Sheridan Smith

Actress Sheridan Smith has grown up surrounded by a musical family, singing with her country and western duo parents since she was a child. Sheridan is keen to know where her musical talent comes from and is soon hot on the trail of her great-great-grandfather Benjamin Doubleday. She's shocked to discover the dramatic fall in fortunes of this self-styled musical impresario and famous banjoist.

Thursday, September 11th, 2014

6: Mary Berry

Bake Off star Mary Berry, still going strong at 79, believes she inherits her energy and drive from her father and sets off on a journey to find out more about his family. Along the way she discovers illegitimacy, bankruptcy, and even more astonishingly, a baker.

Thursday, September 18th, 2014

7: Martin Shaw

Actor Martin Shaw never knew his grandfather, Edwin Shaw, who walked out on his family when Martin's father was just a boy. Martin sets off to find out what happened to this elusive character with his only clue a photograph of Edwin as a young man. From a shotgun wedding to the Birmingham Blitz, Martin tries to sort fact from family fiction to discover who Edwin was.

Thursday, September 25th, 2014

8: Reggie Yates

Presenter and DJ Reggie Yates grew up knowing very little about his father's side of the family. Reggie sets out on the trail of his grandfather, Harry Philip Yates. His journey takes him to Ghana, where he unravels a complex family history where Ghanaian culture and British colonialism collide.

Thursday, October 2nd, 2014

9: Billy Connolly

Scottish comedian and actor Billy Connolly has always considered himself Scottish through and through but as he travels to India in the footsteps of his army ancestors, he makes an extraordinary discovery. Not only was his great-great-great-grandfather present at a pivotal point in Indian history, through him Billy's connection to India runs deeper than he had ever imagined.

Thursday, October 9th, 2014

10: Twiggy

Twiggy grew up in London but her parents told her nothing at all about her family. She finds out about a history of strong women as well as a hint of crime.
Season 12
Thursday, August 13th, 2015

1: Paul Hollywood

Baker Paul Hollywood grew up very near his maternal grandparents and was particularly close to his grandfather, Norman Harman. The discovery of Norman's service medals sends Paul off on a journey to find out about his experiences in World War II, serving as an anti-aircraft gunner. Paul discovers that, having survived extraordinary danger in Tunisia, his grandfather found himself in the middle of an even more treacherous battle when he was sent to Italy as part of the Allied invasion force. Norman ended up stranded on the beaches at Anzio, surrounded by Germans - with nowhere to hide. Further up his tree, Paul also discovers stoic Scottish ancestry - and a very demanding job!

Thursday, August 20th, 2015

2: Jane Seymour

Actress Jane Seymour grew up in London but knows that her father's side of the family originally came from Poland. She suspects that they suffered in the Holocaust, but has never known what happened. In particular, she wants to find out the fate of her two paternal great aunts, Jadwiga and Michaela, and their families. Jane's search for the truth takes her to Warsaw - where she discovers that although Jadwiga managed to escape the ghetto, she was tragically separated from her family - and to France, where she follows Michaela and her family in a terrifying flight to Switzerland as they flee the Nazis.

Thursday, August 27th, 2015

3: Derek Jacobi

Derek Jacobi grew up in Walthamstow and a clue in his mother's family tree hints at a more colourful past. He soon finds out that, far from being from humble roots as he had thought, he is in fact descended from a wealthy French Huguenot fleeing religious persecution in France.

Thursday, September 3rd, 2015

4: Jerry Hall

Jerry Hall knows her father's family originally came from Oldham, but wants to discover how they ended up in America.

Thursday, September 10th, 2015

5: Gareth Malone

Gareth Malone wants to know how far back his musical gene goes and he attempts to find out more. His investigations into his mother's side of the family take him to London's West End, where he learns that his great-great-grandfather was a star of musical comedy and performed in front of George V.

Thursday, September 17th, 2015

6: Anne Reid

Actress Anne Reid was close to her father but knows very little about his family. She only has a couple of clues to go on - the name of a house in Scotland and a family story that her father's side were ministers in the church. These clues soon put her on the trail of her great-great-grandfather John Reid - not a minister at all, but a schoolteacher in Fife with a sideline in forgery. When John's forgeries land him in the dock his life takes an unexpected turn - to Tasmania, on a convict ship.

Thursday, September 24th, 2015

7: Frank Gardner

Journalist Frank Gardner was very close to his late mother and is keen to know more about her side of the family. Frank's mother always told him that the family arrived in Britain with the Normans. Frank sets off to discover if there is any truth in the rumour. Along the way, he traces his family tree back to his ten times great-grandfather Sir Michael Stanhope - a knight of the Tudor court - who was accused of treason. But Frank's journey doesn't end there, and he is astonished to discover that his mother's suspicions are closer to the truth than he could ever have imagined.

Thursday, October 1st, 2015

8: Anita Rani

Journalist Anita Rani never met her maternal grandfather Sant Singh - all she has been told is that he suffered terrible tragedy at the time of India's Partition. Anita's mother also tells her that Sant had another wife and family before marrying Anita's grandmother. Armed with this knowledge, Anita travels to India to see if she can find out more about her grandfather's first family - and discover what happened to them during Partition. It's an extraordinary and harrowing journey for Anita.

Thursday, October 8th, 2015

9: Mark Gatiss

Actor and writer Mark Gatiss has always had a love of storytelling and a passion for the ghastly and ghoulish but has always wondered where it comes from. So when he discovers that his mother's side of the family goes back five generations to the wilds of Northern Ireland, his imagination is awakened. Mark travels to Ireland, where he untangles a tale of rags to riches and finds out that his family were storytellers and (allegedly) vampire slayers!

Thursday, October 22nd, 2015

10: Frances de la Tour

Frances de la Tour's family tree holds a tantalising clue which hints at aristocratic ancestors. Hot on the trail of her three times great grandmother Frances uncovers a story of a secret lover, an illegitimate child and a landmark divorce case. But the scandal doesn't stop there. Tracing back another generation Frances uncovers the tragic story of Sophia Delaval - and traces her roots back to Seaton Delaval, the historic family residence.
Season 13
Thursday, November 24th, 2016

1: Danny Dyer

EastEnders actor Danny Dyer hopes that he will 'freak a few people out' with his family history. Danny sets out to discover the history of his tough working-class family in the East End of London, but in the process he unearths an extraordinary lineage stretching back to the Norman conquest.

Thursday, December 1st, 2016

2: Amanda Holden

Amanda Holden has always heard stories about a rumoured French ancestry on her mum's side, and her investigation uncovers an extraordinary Napoleonic-era cross-channel romance. On her dad's side, Amanda's grandfather's suicide has always loomed large. But when his story takes Amanda to France once again, she is moved to discover how he helped others through a harrowing tragedy.

Thursday, December 8th, 2016

3: Liz Bonnin

Wildlife presenter Liz Bonnin describes herself as 'a mongrel' - the result of her parents' lineages on the Caribbean islands of Trinidad and Martinique. In Trinidad, she goes in search of the first of her maternal ancestors to arrive on the island from India. Liz then heads to Martinique where her paternal ancestors are said to have owned plantation - and slaves. What she discovers is more complicated than she could have ever imagined.

Thursday, December 15th, 2016

4: Cheryl

Cheryl knows little about her heritage, beyond her sense of herself as a true Geordie. Tracing her roots in the North East, on her dad's side she discovers a sea-faring ancestor and a family tragedy. On her mum's side, she recovers the story of her long-forgotten great grandfather:a quintessential Tommy in the First World War, who fought in one of the most famous battles on the Western Front.

Thursday, December 22nd, 2016

5: Ricky Tomlinson

Celebrity genealogy series. Ricky Tomlinson is well-known for playing the archetypal Scouser and it turns out that his Liverpool roots run deep. Ricky discovers that he comes from generations of carters, who transported goods on Liverpool's docks when the city was the British Empire's busiest port. Ricky's rage and sorrow build as he discovers how dangerous conditions were for his ancestors, eerily echoing his own fight for workers' rights in the 1970s.

Wednesday, January 25th, 2017

6: Ian McKellen

As the 'last of the McKellens', Sir Ian admits to a degree of melancholy as he delves into his family history. But the results pay off richly for one of Britain's greatest actors and civil rights champions. Ian's journey uncovers a theatrical ancestor, a Victorian political activist and a link to an ancient Druidical landmark in the Lake District.

Wednesday, February 1st, 2017

7: Greg Davies

Greg Davies's father made sure that his son was born on Welsh soil so that when Greg became a rugby international, he'd play for Wales. Fortunately for comedy, Greg showed little talent for rugby; but he retains a sense of connection to his Welsh roots and, two years after his dad's death, wants to know more about them. Greg gets more than he bargained for when he identifies a wayward great grandfather, but is rewarded when the trail leads further back to the deepest, Welsh-est roots that anyone could wish for.

Wednesday, February 15th, 2017

8: Warwick Davis

Actor Warwick Davis owes his big break aged 11 to his paternal grandmother Edith, who heard a radio ad 'looking for short people to appear in Return of the Jedi'. Warwick takes a non-judgemental approach as he researches the family line stretching back from Edith, finding humanity and humour in some uncomfortable stories. On his maternal side, Warwick is equally open-minded when he finds out about his three-times-great-grandfather - a postman who lived a double life.

Wednesday, February 22nd, 2017

9: Sunetra Sarker

Actor Sunetra Sarker sets out to explore the Bengali heritage she ignored when she was growing up in Liverpool. Starting in Kolkata, Sunetra learns of her great grandfather's courageous activism in colonial Bengal - and of a family connection to Gandhi during the struggle for Indian independence. Crossing into Bangladesh, Sunetra visits her great grandmother's ancestral home village and discovers the harrowing story of how her family was caught up Bangladesh's 1971 war for independence.

Wednesday, March 8th, 2017

10: Sophie Raworth

BBC News presenter Sophie Raworth investigates her father's side of the family, and discovers a tragic but inspiring tale of ancestors who risked everything to move to America in search of religious freedom. Closer to home, she explores a family rumour that her great grandfather worked at Kew Gardens, and is astonished to uncover a horticultural heritage stretching back to the 1700s and pineapples.
Season 14
Thursday, July 6th, 2017

1: Charles Dance

Actor Charles Dance has made his name playing aristocrats, including Tywin Lannister in HBO's Game of Thrones. But the upstairs world Charles inhabits on screen is nothing like his own background as his mum was an under house parlour maid. Charles wants to know if he comes from a long line of servants or if he can uncover some grander origins. He is also determined to learn about his dad, who died when Charles was four. Charles knows hardly anything about him, not even when he was born. Charles's search for information takes him to the other side of the world to meet close relatives he never knew he had.

Thursday, July 13th, 2017

2: Craig Revel Horwood

Strictly judge Craig Revel Horwood reveals his softer side. Heading to his home town of Ballarat in Australia, Craig investigates what happened to his great-great-great-grandfather who risked everything in the Australian Gold Rush. A visit to his beloved 100-year-old grandmother sends Craig in pursuit of another maverick ancestor. Craig's great-great-grandfather Harry turns out to have been the life of the party and, better still, a fabulous dancer.

Thursday, July 20th, 2017

3: Clare Balding

Sports presenter and broadcaster Clare Balding has always been curious about her maternal great-grandfather and the 'thing that has been sort of whispered in the family - could he have been gay?' Getting to the truth of the matter is a challenge when all the evidence comes from a time when homosexuality was illegal. Digging into her father's side of the family takes Clare to New Jersey and New York, where she uncovers an extraordinary dynasty and American roots stretching back generations.

Thursday, July 27th, 2017

4: Adil Ray

Citizen Khan star Adil Ray identifies as Brummie, British, Muslim, Pakistani and African - his mum came to England from newly independent Kenya with her family in 1967. Heading back to east Africa, Adil traces his mixed Asian and African ancestry across Kenya to Uganda. On the trail of rumours of a link to African royalty, Adil meets African relatives for the first time in the traditional kingdom of Buganda and is amazed to discover the truth about his lineage.

Thursday, August 3rd, 2017

5: Emma Willis

Presenter Emma Willis grew up in Birmingham and loves the city and her fellow Brummies. She wants to find out how deep her roots are there. Further afield, an interfaith marriage in Ireland leads Emma down two very different paths. Violent events force her to confront disturbing truths about one ancestor, while the hard graft and determination of another lead Emma to draw parallels with her own life.

Thursday, August 17th, 2017

6: Lulu

Pop star Lulu has always wanted to get to the bottom of a family mystery. She knows that her mum, the middle child of seven, was the only one to be given up by her birth parents and raised by another family, but she has no idea why. Lulu travels home to Glasgow, where she uncovers the real-life Romeo and Juliet story of her Catholic grandfather and Protestant grandmother's love affair across the city's strict sectarian divide. Digging deeper, she discovers some dark secrets about her grandfather's past which force her to reassess what she thought she knew about her mum's story.

Thursday, August 24th, 2017

7: Fearne Cotton

Fearne Cotton is intrigued by her Welsh great-grandfather Evan Meredith who, despite working down a coal mine from the age of 13, ended up as a chemist in the home counties. Evan never talked about what he did during World War I, and Fearne decides to investigate. She is shocked to discover that Evan risked both his freedom and his reputation by following his conscience, caught up in a catch-22 situation with the authorities which was only broken when Evan took dramatic action. On her mother's side, Fearne finds an ancestor whose extraordinary professional ambition led to an encounter with Queen Victoria but ended in career disaster.

Thursday, August 31st, 2017

8: Noel Clarke

Actor and film-maker Noel Clarke grew up in west London with his single-parent mum, and this left one side of his family tree a mystery to him. His search starts in Trinidad, where both his parents are from, but soon takes him on a trail to other islands, ending on one of the smallest and most beautiful in the Caribbean. There he learns of an extraordinary great-great-great-great-grandfather called Glasgow Bedeau, who was born into slavery. The music Glasgow's enslaved parents and grandparents passed down reveals the part of Africa from which Noel's ancestors were taken.

Thursday, September 7th, 2017

9: Lisa Hammond

Best known as market trader Donna Yates in EastEnders, actress Lisa Hammond wants to get to the bottom of why her paternal grandfather Harry Hammond never spoke about his experiences in World War II. She uncovers the moving story of the trauma he endured and his efforts to overcome it. On her mother's side of the family, Lisa is reassured to discover many generations of London stock as she finds the countryside unsettling. But her relief is short lived as, going further back, her investigations plunge her deep into rural Wales.

Wednesday, October 4th, 2017

10: Ruby Wax

Ruby Wax's Jewish parents fled Vienna and the Nazis for America in 1938. 'They took the war with them and brought it to our kitchen,' says the comedian and mental-health campaigner at the start of this remarkable episode. They raised their only daughter in a dramatically dysfunctional household - Ruby's father was volatile and her mother 'hysterical... screaming in the street.' Ruby wonders if her own mental illness had its origins in her upbringing and the trauma her parents went through, or whether it is in her family's genes. Ruby journeys to central Europe, where she learns about her parents' flight and the distressing fate of family who remained in Vienna during the war, and she makes a startling discovery about her great-aunt and great-grandmother, which is both harrowing and surprisingly affirming.
Season 15
Wednesday, June 6th, 2018

1: Michelle Keegan

Our Girl actress Michelle Keegan uncovers some exceptional women on her family tree. On her mother's side Michelle discovers that her Gibraltarian great-grandmother Leonor had to up sticks when all women and children and the elderly were evacuated from harm's way in Gibraltar to the apparent safety of London during the Second World War, a month before the start of the Blitz.Further back, Michelle discovers her great-great-grandmother Elizabeth Kirwan living in poverty in Manchester at the start of the 20th century. Michelle unearths a special connection to suffragette Emmeline Pankhurst and her great-great-grandmother's commitment to the cause that put her name on the electoral roll - voting for the very first time in 1918.

Monday, July 9th, 2018

2: Olivia Colman

Actress Olivia Colman claims to be 'the least adventurous person I know.' As for her ancestors, apart from a rumour that there was a Frenchwoman somewhere in her family tree, Olivia thinks they are largely from Norfolk, so she is astonished to discover that she needs to travel to India to find out more about her great-great-great-grandmother Harriot. Olivia finds records that reveal Harriot was an orphan in 1811 on a ship bound for England from (then) Calcutta. Harriot's father was an Englishman, but the identity of her mother, who gave birth to her in a remote Indian village, is a mystery Olivia delights in solving.

Monday, July 16th, 2018

3: Lee Mack

Comedian Lee Mack was born Lee McKillop in the north of England, just like his McKillop great-grandfather, who was also a comedian, known as Billy Mac. Lee has a few playbills from Billy Mac's variety hall performances, but knows little more about him. Not long into his journey, Lee discovers that his great-grandfather was passionate about more than making people laugh. Billy Mac joined the first ever pals battalion in Liverpool at the start of the First World War and honed his act at the front lines in the Battle of the Somme. Lee is also curious about his maternal grandad Joe's upbringing - deserted by his unwed mother and raised by his grandparents in County Mayo at the time of the Irish Civil War.

Wednesday, July 25th, 2018

4: Boy George

Iconic pop star Boy George grew up in south London in an Irish family. George expects to find a lot of sadness in his family tree. He knows that his maternal grandmother was found wandering the streets of Dublin as a small child and put in a children's home and wants to find out how she came to be in such a dire situation. He's also heard that another ancestor was hanged in Dublin's Mountjoy Gaol and is somehow connected to Kevin Barry who was commemorated in a well-known Irish rebel song. As George uncovers the grim details of what really happened to his grandmother and his great uncle, he also delights in a new sense of his family being truly part of Irish history.

Monday, July 30th, 2018

5: Shirley Ballas

Strictly Come Dancing's head judge Shirley Ballas investigates a family story that her maternal great-grandmother abandoned her husband and children for a more exciting life in America. What Shirley discovers casts her great-grandmother in a completely new light. On her father's side, Shirley pursues a rumour that she has black ancestors - a trail which leads her to colonial Cape Town and the era of slave trafficking to South Africa via the Indian Ocean.

Monday, August 6th, 2018

6: Marvin Humes

DJ, presenter and former member of boy band JLS, Marvin Humes delves into his Jamaican and his English heritage, and finds exceptional stories on both sides of the family. Deep in the Jamaican countryside, Marvin's discoveries about the lives of his black ancestors during the time of slavery turn his expectations upside down. In England, Marvin's follows the trail of his great-grandfather about whom he knows almost nothing. But Marvin's research reveals a hero, who overcame a traumatic childhood to play a part in one of the most dramatic events of the Second World War.

Monday, August 13th, 2018

7: Robert Rinder

Robert 'Judge' Rinder follows the story of his grandfather, a Holocaust survivor, hearing first-hand testimony of the horror of Nazi forced labour camps as well as of the hope offered by a new life in Lake Windermere. Investigating the dark mystery surrounding his great-grandfather leads Robert to a small town in Latvia, where he uncovers a story of mental illness and trauma which will ultimately, he hopes, lay some ghosts to rest.

Monday, August 20th, 2018

8: Jonnie Peacock

Paralympic gold medal winner Jonnie Peacock was named for his maternal grandad, who died the year before he was born. Like Jonnie, his grandad was a sportsman - an excellent amateur footballer scouted by a professional team, only to be thwarted by parental pressure to take a 'proper job' as a painter/decorator. Pushing back down the generations, Jonnie uncovers the legacy of poverty and unexpected disease that led the family to value job security over the beautiful game. On his father's side, Jonnie is captivated by his four-times-great-grandmother, branded a 'bad character' in 1841 by a local village policeman. But Jonnie's further research reveals a strong woman prepared to stand up in court and testify against the men who had wronged her.
Season 16
Monday, July 22nd, 2019

1: Daniel Radcliffe

Actor Daniel Radcliffe discovers that the Hatton Garden robbery of his great-grandfather's jewellery business was far more dark and dramatic than he ever imagined, while an unseen cache of his great-great-uncle's letters reveals a heart-wrenching First World War love story.

Monday, July 29th, 2019

2: Naomie Harris

Actor Naomie Harris's dramatic discoveries in this episode inspire her to anger, sadness and tears of joy. On a journey from Trinidad to Grenada to Jamaica, Naomie exposes her four-times-great grandfather's involvement in the exploitation of so-called 'liberated Africans' shortly after the abolition of slavery, is delighted to discover the identify of her African five-times-great grandmother, and, in nearer generations, uncovers a family story of tragic poverty in Jamaica's capital, Kingston.

Monday, August 5th, 2019

3: Jack and Michael Whitehall

In a first for the series, father-and-son comedy double-act Jack and Michael Whitehall join forces to investigate their family tree. They discover the tragedy that left Jack's great grandfather (Michael's grandfather) an orphan. And tracing their line back to Wales in the 1830s, they find out about a Tory ancestor's role in opposing the Chartist movement for wider voting rights.

Monday, August 12th, 2019

4: Kate Winslet

Oscar-winning actor Kate Winslet follows a rumour of Scandinavian ancestry on her late mum Sally's side of the family and is delighted to find that she has Swedish heritage. But her joy turns to tears and anger when she uncovers the extreme hardships her ancestors endured, from famine to flogging and imprisonment. On her dad's side, Kate finds a drummer boy in the Grenadier Guards and, this time, an unusually positive encounter with prison.

Monday, August 19th, 2019

5: Katherine Ryan

Canadian comedian Katherine Ryan's investigation of her family history leads her to a Methodist minister and his family in colonial Nova Scotia, cod traders in Newfoundland, and eventually to her English roots in Dorset.

Wednesday, August 28th, 2019

6: Paul Merton

Comedian Paul Merton was very close to his late mum, and he knows that her Irish parents died when she was very young. Her father was a shadowy figure said to have been lost at sea. Paul pieces together his grandfather's story and discovers that he was involved in some of the key events leading to Irish independence in the 1920s, and that the true circumstances of his death were different from the story that has been handed down. In London, on his father's side, Paul traces a great-great-grandmother who was sent to prison for her part in an assault... involving a banjo.

Wednesday, September 4th, 2019

7: Sharon Osbourne

Sharon Osbourne is open about her less-than-idyllic childhood and her remote relationship with her mother, but as she delves into her maternal family history and uncovers the difficult circumstances of her mother's and grandmother's lives, she is moved by what she discovers, from family break-up to a brush with the law. Further back, Sharon is astonished to discover that her great-grandmother was born in the United States, but as Sharon digs deeper in to the story she realises it's a case of the American Dream gone wrong. Sharon's great-great-grandparents, lured by the promise of work in a cotton mill town advertised as paradise, found the harsh reality very different.

Wednesday, September 11th, 2019

8: Mark Wright

Intrigued by family stories from his granddad Eddie, former TOWIE star and presenter Mark Wright investigates his dad's side of the family. Discovering Sephardi Jewish ancestry and a master swordsman living in late 17th-century Andalucía, Mark's journey takes him to Spain where he's astonished to finds out how his nine-times great-grandfather survived the terror of the Spanish Inquisition, while a less fortunate relative was burned at the stake.
Season 17
Monday, October 12th, 2020

1: Jodie Whittaker

Doctor Who and Broadchurch actor Jodie Whittaker investigates her family history. On her dad's side, she looks into a romantic story she has been told about how her beloved grandmother Greta came to be given the middle name Verdun - also the name of a First World War battle fought shortly before Greta was born. The truth Jodie uncovers about Greta's eldest brother's sacrifice in that war is far more poignant than the family myth. On her mum's side, Jodie gets to the bottom of how her great-great-grandfather worked his way up from child labourer in a Yorkshire coal mine to mine owner, and how his sons kept the family's mines open during the biggest miners' strikes of the 1920s.

Monday, October 19th, 2020

2: David Walliams

Actor, comedian, talent show judge and children's author David Walliams delves into his family history. First, he learns of his paternal great-grandfather's prolonged and traumatic experiences on the battlefields of the First World War. The damage to his mental health condemned him to a lifetime in what was then known as a lunatic asylum. On his mother's side, David uncovers the story of his great-great-grandfather, who was blind as the result of invasive eye surgery. David is amazed to find out that his ancestor became an entertainer - first a street musician and then a travelling showman, running fairground attractions with the help of his wife and children.

Monday, October 26th, 2020

3: Ruth Jones

Actor and writer Ruth Jones - Nessa from Gavin and Stacey - investigates her Welsh family's history. On her mum's side, she discovers that her great-great-great-grandfather was a mariner who rose to the rank of captain in the domestic coastal trade. His son surpassed his father by carrying Welsh coal across the world. On Ruth's dad's side, she looks into the career of the grandfather she never met. Henry Richard Jones was a leading light in the Medical Aid Societies of south Wales, which provided a model for the National Health Service in 1948.

Monday, November 2nd, 2020

4: Liz Carr

Silent Witness actor Liz Carr gets forensic about her family history. She investigates a rumour that an ancestor was involved in some sort of assault, discovering that her paternal great-great-great-grandfather was involved in the attempted murder of a prominent landlord in rural Northern Ireland in the 1850s. On her mother's side, she learns about her grandfather, who died when her mother was just two. Orphaned as a child, John Joseph Hughes took part in the Royal Navy's Northern Patrol during the First World War, then joined the merchant navy and travelled the world.
Season 18
Tuesday, October 12th, 2021

1: Josh Widdicombe

Comedian Josh Widdicombe embarks on a rollercoaster ride through his extraordinary family history. After a less than promising start with an ancestor who was cut out of the family fortune, Josh is delighted to discover a courtier with very personal access to King Charles I. From there it's a dizzying journey back to Elizabethan and Tudor nobility by way of a royal love triangle, through an incredible ancestral line that prompts Josh to ask the expert he meets, 'Be honest. As a historian, are you really jealous?'

Tuesday, October 19th, 2021

2: Dame Judi Dench

Shakespearean actor, movie star and national treasure Dame Judi Dench's journey begins with her father Reginald Dench, who never spoke of his experiences during the First World War, as she tries to find out how he won his gallantry medals. Judi's investigations then take a truly epic turn, leading her to 16th-century Denmark and nobility. Judi also discovers, to her delight, some incredible Shakespearean links.

Tuesday, October 26th, 2021

3: Alex Scott

Presenter and former footballer Alex Scott delves into both sides of her family history. Having known nothing of her Jewish ancestry on her mum's side, Alex is proud to discover that her great grandad was at the Battle of Cable Street in London's East End in 1936, facing down fascist followers of Oswald Mosley. On the other side of her family, Alex's Jamaican grandparents were part of the Windrush generation. Alex travels to Jamaica for the first time in her life, following her beloved nan Philicita's line, and discovers the enormous hardship her great-great-grandmother Henrietta Coombs suffered. Two generations further back, Alex is shaken to learn about another ancestor whose lifetime began during the era of slavery and ended after its abolition.

Tuesday, November 2nd, 2021

4: Joe Lycett

Comedian and presenter Joe Lycett manages to find humour everywhere, but apart from his Edwardian great grandad – a member of the Royal Antediluvian Order of the Buffaloes in Nottingham – Joe uncovers a darker family history. Joe finds out that his two-times-great grandfather Robert Wilkinson was a boy chimney sweep in the 1850s. Joining the Royal Marines, Robert travelled the world; but his involvement in razing villages in China following the Opium Wars leads to alcoholism and a breakdown.

Tuesday, November 9th, 2021

5: Pixie Lott

Singer-songwriter and talent show judge Pixie Lott hopes to confirm a family story that she has Italian ancestry from Verona, but instead discovers ancestors battling poverty and hardship in London. On her dad's side, Pixie learns of her great-grandfather's harrowing and surprising experience in the First World War. And, wondering if she has any musical genes, Pixie is delighted to discover three generations of military musicians, whose legacy gives her an opportunity to sing with the band of the Household Cavalry.

Tuesday, November 23rd, 2021

6: Joe Sugg

YouTuber and actor Joe Sugg uncovers some incredible stories in his family tree, with a little help along the way from fellow social media star and big sister, Zoe. Joe, very aptly, discovers a great-great-great-grandfather who was involved in the earliest days of communications technology – in electrical telegraphs. Pushing further back, he finds seven-times-great-grandparents who fled religious persecution in France, and a goldsmith who survived the Great Fire of London.

Tuesday, November 30th, 2021

7: Ed Balls

Ed Balls, former Labour politician, sequinned Strictly dancer and TV presenter, grew up in a family that wanted to make the world a better place. His mother Carolyn's dementia means she can't share their family history with him, so he sets out to discover what kind of characters his ancestors were. Rumours on his paternal side about a link to Nelson's ship HMS Victory lead Ed to Portsmouth and the story of his great-great-great-grandfather William Dunbar, an assistant surgeon. But as he unravels Dunbar's medical career, he unearths a dark history of abuse and horror at a Kent workhouse. On his mother Carolyn's side, he feels a deep connection with Christopher Green, an agricultural labourer put on trial at Norwich Castle after he stood up to defend his livelihood and community.
Season 19
Thursday, May 26th, 2022

1: Sue Perkins

Sue Perkins delves into the German branch of her family, uncovering a harrowing tale of refugees fleeing back and forth across east European borders during the Second World War.

Thursday, June 9th, 2022

2: Richard Osman

Richard Osman delves into his Brighton roots and is astonished to learn that one of his ancestors turned amateur sleuth and ended up entangled in one of Brighton's most notorious murder trials.

Thursday, June 16th, 2022

3: Matt Lucas

Matt Lucas learns what his late grandmother went through as a Jew in Nazi Germany in the 1930s, and what happened to the family she left behind. He also uncovers a connection to Anne Frank.

Thursday, June 23rd, 2022

4: Anna Maxwell Martin

Motherland star Anna Maxwell Martin travels to the small town in Northern Ireland where her father grew up, discovering the dark story of her grandfather's childhood.

Thursday, June 30th, 2022

5: Ralf Little

Ralf Little heads to Orkney to investigate his grandfather Arthur's role in one of the most important battles of the Second World War. He also finds an international footballer in the family.
Season 20
Thursday, June 1st, 2023

1: Andrew Lloyd Webber

Andrew Lloyd Webber is astonished to uncover stories from his family's history that uncannily parallel his own life, including an ancestor with a famous cello-playing brother!

Thursday, June 8th, 2023

2: Claire Foy

As actress Claire Foy delves into her family tree, the personal testimony she uncovers reveals stories of tragedy and an accusation of murder that bring communities together.

Thursday, June 15th, 2023

3: Bear Grylls

Adventurer Bear Grylls discovers the stories behind the top secret documents hidden in his grandfather's wartime trunk and is delighted by a Scottish royal connection.

Thursday, June 22nd, 2023

4: Kevin Clifton

Kevin Clifton investigates the rumour of an ancestor from Canada's first nations, taking him on an extraordinary journey to the country's remote 18th-century trading posts.

Thursday, June 29th, 2023

5: Chris and Xand van Tulleken

Chris and Xand van Tulleken discover more about their Dutch heritage. Their research uncovers stories of ambition and true love but also a connection to a shameful part of history.

Thursday, July 6th, 2023

6: Emily Atack

Emily Atack has showbiz genes – Paul McCartney is her grandma's cousin! Delving into her family tree reveals a rich musical heritage, a famous whistling aunt and a tragic accident.

Thursday, July 13th, 2023

7: Dev Griffin

Dev Griffin learns about his ancestry, including momentous stories from Ireland and some very personal details from his great-grandparents' lives in Jamaica.

Thursday, July 20th, 2023

8: Chris Ramsey

Chris Ramsey has always felt lucky, so he's delighted to learn it runs in the family as he uncovers the stories of ancestors who survived a deadly WWI battle and won a lottery.

Thursday, July 27th, 2023

9: Lesley Manville

Lesley Manville is moved to discover a family story of enduring love and is delighted when an ancestor's involvement in a riot reveals new relatives in Australia.