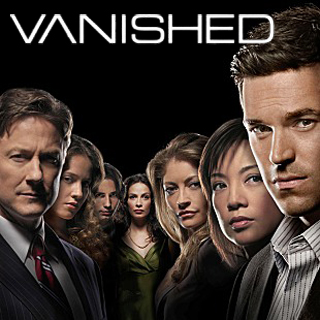 Season 1
Monday, August 21st, 2006

s1e1: Pilot

Senator Jeffrey Collins and his wife Sara are happy and in love. Sara is being honored for her work with Children First, and has a surprise to tell her husband. When Sara suddenly disappears, Senator Collins is in a panic trying to find her.

Monday, August 28th, 2006

s1e2: The Tunnel

A call comes into the FBI hotline from a man claiming to know Sara as Nicky Johnson several years ago. Also Senator Collins ex-wife Jessica is being looked at as a suspect in the disappearance.

Monday, September 4th, 2006

s1e3: Drop

While wearing a wire and being watched by FBI, the Senator attempts to make a ransom drop in Atlanta.

Monday, September 11th, 2006

s1e4: Before the Flood

The FBI brings in an obvious suspect for questioning. Marcy's secret is discovered, and Judy Nash heads to Gloucester to find out who Sara really is.

Monday, September 18th, 2006

s1e5: The Feed

New evidence linking Sara's disappearance with another high profile case.

Monday, September 25th, 2006

s1e6: Black Box

After reporter Judy Nash is scooped by a competitor she arranges a meeting with Kelton so they can work together. Jessica urges her ex-husband to take an appointment with the supreme court. Mei, Kelton and Tyner contiue to work on leads that change the investigation.

Monday, October 2nd, 2006

s1e7: Resurrection

Senator Collins gets some disturbing news as he makes plans to go back to Washington to vote for Judge Ranier's appointment to the Supreme Court.

Friday, November 3rd, 2006

s1e8: Aftermath

In the aftermath of Kelton's shooting, Agent Daniel Lucas goes to work with Mei and Tyner to find out what happened to Sara Collins.

Friday, November 10th, 2006

s1e9: The New World

The senator tries to explain what happened at the vote for Judge Rainer as Mei and Lucas discover clues about the conspiracy.

Friday, November 17th, 2006

s1e10: The Cell

Senator Collins deals with the stress of Sara's disappearance. Lucas and Mei meet a death row inmate with possible information about the conspiracy.

Friday, November 24th, 2006

s1e11: The Proffer

Agents Lucas, Mei and Tyner get ready for Sara's return after the demands are met. A tip with information about Kelton changes the direction of the investigation again.

Friday, December 1st, 2006

s1e12: The Velocity of Sara

Sara tries to escape but she has a tracking device on her, desperate she tries to call home.

Friday, December 8th, 2006

s1e13: Warm Springs

The mystery around Sara is revealed, as Lucas questions a member of the Collins family and Sara's phone call gives them a location.