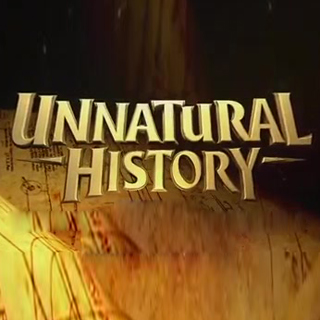 Season 1
Sunday, June 13th, 2010

s1e1: Pilot

Henry's parents decide that it's best for him to go to a high school after traveling the world. In his new school, he meets new friends and uncovers a huge secret.

Sunday, June 20th, 2010

s1e2: The Griffin Gang

Henry must find a cure when an ancient virus is released.

Sunday, June 27th, 2010

s1e3: Sleeper in a Box

Investigating a strange "stone," Henry and his friends discover that the object is actually the remains of the Soviet satellite Sputnik - that's wanted by Russian mobsters.

Tuesday, July 13th, 2010

s1e4: Heart of a Warrior

A traveling Samurai exhibit, rumored to be haunted, comes to the museum. When, Henry discovers that some of the exhibit items are being stolen, he is not believed by his uncle. Henry, Maggie and Jasper therefore try to take matters into their own hands, shadowing a martial artist, who they suspect is the thief.

Tuesday, July 20th, 2010

s1e5: Fountain of Truth

Inside a trunk, Henry encounters artifacts, which guide him to a discovery by Ponce de Leon.

Tuesday, July 27th, 2010

s1e6: Public School Enemies

Henry stumbles upon a secret in the Dillinger car.

Tuesday, August 3rd, 2010

s1e7: Liberian Candidate

Henry runs into an old friend and rival from the past. Henry believes that this friend's father may be targeted for assassination.

Tuesday, August 10th, 2010

s1e8: Curse of the Rolling Stone

When a ruby, which is supposed to be cursed, ends up stolen, Henry and his friends try to find the ruby and return it to the museum.

Tuesday, August 17th, 2010

s1e9: Now You See Me

After a teenage magician makes a Senator's son vanish, using an old magic trick of Houdini, the disappearance is investigated by Henry.

Tuesday, August 24th, 2010

s1e10: Maximum Insecurity

When a gang of thieves try to steal a WWII computer, Maggie, Jasper and Henry are cornered in the museum, unable to escape.

Tuesday, August 31st, 2010

s1e11: Thor's Slammer

Henry tries to clear his uncle's name by solving the murder of the former partner of Jasper's father and finding a Viking artifact that he was looking for.

Tuesday, September 14th, 2010

s1e12: Speetlemania

The gang discovers an extinct beetle species.

Tuesday, September 21st, 2010

s1e13: Past, Presidents and Future

Henry follows a clue trail left by George Washington as a school election pits Jasper vs. Maggie.