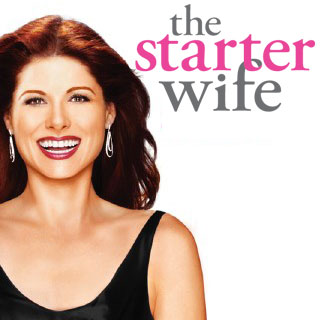 Season 1
Thursday, May 31st, 2007

s1e1: Hour 1

Molly Kagan seems to have it all. She has a wonderful husband, adorable daughter and lives in Brentwood mansion. With her husband's Hollywood connections as a movie studio executive Molly is able to get the best tables at the hottest restaurants and belongs to the most exclusive clubs. Just before her 10 year anniversary her husband calls to tell her he wants a divorce. The call happens right before her prenup expires and Molly is left on her own without a social life..... or her so-called friends. She picks up and goes to Malibu to make new friends, relies on the few old friends who haven't shunned her and starts her life over.

Thursday, May 31st, 2007

s1e2: Hour 2

Thursday, June 7th, 2007

s1e3: Hour 3

Lou has disappeared and the police questions Molly. Sam's past is revealed to Molly over a coffee date as she learns he is homeless. Joan's lie about her sister "Bambi" is catching up with her and Molly helps her out by donning a blonde wig and pretending to be Bambi.

Thursday, June 14th, 2007

s1e4: Hour 4

The police brings Sam in for questioning regarding Lou's disappearance and Joan is hurt in a drunken-driving accident.

Thursday, June 21st, 2007

s1e5: Hour 5

Molly is happy with Sam, but her other relationships suffer when she tries to get Joan to quit drinking. Meanwhile, the divorce proceedings aren't going well, and Sam begins to feel pressure from Molly to change.

Thursday, June 28th, 2007

s1e6: Hour 6

In the season finale, Molly causes a blowup with Joan after reporting her rehab stunt to Pappy. Then she faces a difficult choice between Sam, who wants her back, and Lou, who wants to start a relationship. Meanwhile, problems with the divorce settlement drive Molly to find the strength to claim what's rightfully hers and take charge of her own life.
Season 2
Friday, October 10th, 2008

s2e1: The Forty-Year-Old Virgin Queen

It's a year after her divorce and Molly Kagan's happy ending seems to have fallen apart: her romance with Sam?the handsome yet guilt-ridden homeless man?fizzled and her second children's book didn't exactly sell like hotcakes. Realizing she must rely on herself, Molly decides it's time get serious about making her new life work. From now on, she's going to concentrate on raising her seven-year-old daughter, Jaden (easier said than done in a town where children have BlackBerries) and establish her new home as a safe and stable environment. Which means, two things: first, that she is officially swearing off men and becoming a ?Virgin Queen? and second, that she's going to take a writer's workshop to give her flailing writing career a much-needed shot in the arm. Her ex-husband Kenny's monthly checks help?when they don't bounce, that is?but Molly would much prefer to have her financial freedom. Kenny, on the other hand, still happily relies on Molly's emotional support while he tries to keep his flop-in-the-making passion project afloat. And since Kenny has sunk Jaden's college fund into the project, Molly has a vested interest in keeping Kenny afloat while also giving him a crash course on good parenting skills. In the meantime, Molly keeps busy directing traffic at morning drop-off and organizing fundraisers at Jaden's school where the progeny of every A-lister is enrolled. Now that she's no longer a Wife Of anyone important, she's invisible to most people, except Liz Marsh, Wife Of Devon Marsh, the relief pitcher for the Dodgers. It's only the first week back to school and it looks like Molly might?ve made a new friend. It turns out to be too bad that Molly has just sworn off dating because Zach, the novelist, Oscar nominee and Starter Husband of the head of a talent agency who leads the writer's workshop, is pretty damn handsome. But since Molly has decided to quit after the first session since the others in the group clearly hated her book, she won't have to worry about resisting weekly temptation. Zach, however, isn't letting her give up so fast. After hearing her read observational pieces from her journal, he invites her to a party so he can introduce her to an editor of ?The Left Coast? magazine.

Friday, October 10th, 2008

s2e2: The Diary of a Mad Ex-Housewife

Things seem to be looking up?that is, until Molly's journal is stolen from Zach's party and juicy tidbits about friends and foes alike are published anonymously on Hollywood's most read gossip site, Dizzy Land. What will happen when everyone discovers that she's "The Hollywood Ex Wife"? Meanwhile, at her husband Pappy's request, Joan, who has remained sober for a year, begins working part time at Destinies, the star-studded rehab center. Her first assignment: picking up David Shea, the famous British actor and notorious drunk, from the airport and transporting him to the center. David may know every trick in the book to slip out of Joan's grasp and find another drink, but since Joan wrote that book, she manages to stay one step ahead of him. She also knows well enough not to take the cad's sexual come-ons seriously, but when Pappy rebuffs his wife's advances, Joan starts to second guess her desirability. Rodney, whose interior design business is going strong (his work was featured in "LA Magazine"), is currently being considered to decorate the home of Felix Jones, the hottest action star in town. After a rather odd interview, Rodney is happily surprised when he gets the news that he has been hired. Now if he can only curb his crush on his new notoriously straight client, he'll be golden. Unless of course, Felix Jones isn't completely straight...

Friday, October 17th, 2008

s2e3: Remains of the Snow Day

When Eve, Molly's nemesis at the Starting Gate school, exposes Molly as the infamous ?Hollywood Ex-Wife,? Molly becomes the most hated woman in town. Delivering the ultimate blow, Eve announces to Molly that she and the other mothers have voted her off of all of the PTA committees, including the one for the first-ever Snow Day at the school, which was Molly's idea. Liz tries to encourage Molly to not let those ?bitter ho's in the PTA? get her down, so Molly takes the opportunity to apologize again for exposing Liz's personal business with Devon on Dizzy-Land. Liz has forgiven her and it's clear the two are now friends. Incensed (and mortified), Molly confronts Dizzy-Land, the audacious celebrity blogger who has posted all of her journal entries online, at the local Coffee Bean. Unfortunately, she exacerbates the situation by trying to snatch away his laptop and clocking Zach, who has accompanied her on her mission of mercy, in the head. Onlookers catch the whole thing on their camera phones and before Molly even gets home, the video of her ?attack? is all over the internet, adding insult to injury?literally. Devon is getting ready for a road trip with the team, but he's suffering from a strained groin, which has relegated him to the Disabled List. Liz offers to pack for him so he can rest. But when she thinks she smells another woman's cheap perfume on his clothes, the flames of her suspicion are fueled once again, causing Devon to walk out in frustration. Kenny has finally moved into his new bachelor pad at the luxury Santa Monica condo complex where all of the divorced daddies live but he has yet to unpack Jaden's room despite the fact that his daughter is due to spend her first weekend there in a few days. He has also managed to misplace Mr. Octopus, Jaden's favorite stuffed animal. Molly gives Kenny a piece of her mind for not providing a safe, caring home for their daughter. Jaden, who overhears their fight, points out that it's Molly who has been the source of strife at home, not Kenny. Molly's heart breaks into a thousand pieces. Needing an escape, Molly hides at Destinies with Joan where she meets a troubled teen named Robin. Molly befriends the girl and ends up learning a bit about herself in the process. She decides that it's time to face her own problems, which, in the scheme of things, are not so bad, and work harder to be a better mother. She and Jaden proudly march themselves?mukluks and all?onto the school grounds for Snow Day, bravely taking a few snowballs to the head. Meanwhile, Rodney has a confession of his own: he admits to Molly and Joan that Felix's sexuality is on the 'down low? and spills the beans about their romantic hookup. Joan decides that maybe it's time for a little hooking up of her own. She sets her sights on David Shea: he's mentally repellent but physically attractive, which makes him the perfect candidate. Rodney, who hates the actor for his homophobic bigotry, offers himself to Joan. But Joan sweetly declines, reminding him that Pappy said she can't sleep with anyone there's a risk of falling in love with.

Friday, October 24th, 2008

s2e4: Mollywood

Molly is considering adding a P.I.'s point of view to her writing. Joan is torn between her friendships with Robin and her lover David. Felix and Rodney have a disagreement.

Friday, October 31st, 2008

s2e5: Das Booty Call

Just as Molly's relationship with Zach progresses, Lou shows up. Liz's jealousy makes Devon feel distracted. David is persuaded by Joan into appearing in David's movie.

Friday, November 7th, 2008

s2e6: The Ex-Files

Friday, November 14th, 2008

s2e7: The French Disconnection

Friday, November 21st, 2008

s2e8: Look Who's Stalking

Friday, December 5th, 2008

s2e9: Her Old Man And the Sea

Friday, December 12th, 2008

s2e10: Woman Over The Influence