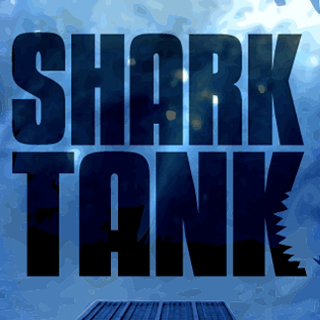 Season 1
Sunday, August 9th, 2009

s1e1: Pilot

Budding entrepreneurs work to persuade a panel of tycoons to invest in their business proposals in return for a percentage of equity in the company.

Sunday, August 16th, 2009

s1e2: Classroom Jams

An inner-city teacher tries to sell the Sharks on his unique way to get children to learn; the owner of a gourmet food business watches the Sharks fight for a piece of the action; an astonishing offer is made for one life-saving idea.

Sunday, August 23rd, 2009

s1e3: Turbobaster

An entrepreneurial novice makes a less-than-stellar presentation to the sharks; a father-son duo pitches a proposal for a revolutionary new musical product.

Sunday, August 30th, 2009

s1e4: Gift Card Rescue

An entrepreneur originally from Ghana wants an investment for an Internet business; a man from California wants to franchise his graffiti-removal business.

Sunday, September 6th, 2009

s1e5: Body Jac

Three of the sharks make a deal for an innovative Internet company, but before the deal can be sealed, a battle ensues and one of the sharks is ousted; a lifelong entrepreneur tries to get the sharks to invest in his latest fitness device.

Sunday, September 13th, 2009

s1e6: Element Bars

A young Chicago entrepreneur plays hardball with the sharks while seeking funding for an innovative Internet business.

Tuesday, September 29th, 2009

s1e7: Grill Charms

A housewife from Charleston, S.C., charms the male sharks; a college student pitches a product made from soy that he creates in his mother's kitchen.

Tuesday, October 6th, 2009

s1e8: Notehall

A young entrepreneur's overconfidence could blow a deal with the sharks; Kevin O'Leary follows an entrepreneur out of the Shark Tank to get the last word after being outbid by another shark.

Tuesday, October 13th, 2009

s1e9: Chill Soda

A veterinarian's product claims to prevent cancer in pets; virtual arcade; a Texas designer pitches a line of fashionable clothing for women.

Tuesday, October 20th, 2009

s1e10: The Bobble Place

A man wants an investment from the sharks to create an extension of his already successful business; a urologist has an unusual business proposal.

Friday, January 8th, 2010

s1e11: Romp N' Roll

Things get heated when the sharks ask a husband-and-wife team to clarify the actual value of a child-care business; a chef's salad dressing mix is removed from store shelves because of offensive packaging; a golf ball cleaner.

Friday, January 15th, 2010

s1e12: The Factionist

Two Texas bicyclists have an idea for a hand degreaser; a college student is passionate about his environmentally friendly clothing line; the sharks find out if lifelong entrepreneur Cactus Jack lost at least 35 pounds to seal a deal.

Friday, January 29th, 2010

s1e13: Lipstix Remix

A California entrepreneur wants to bring back old-fashioned ice cream men; a couple's pitch is about providing legal services at a coffee house; an update on the sharks' venture with an Arizona woman and her unique plush toys.

Friday, February 5th, 2010

s1e14: Send A Ball

A woman begins her presentation with shoe fashions; sisters from Chicago present a hilarious pitch; a man from Florida reinvents the umbrella.
Season 2
Sunday, March 20th, 2011

s2e1: Wurkin Stiffs

The exploits of two sisters with a children's dance company shock the sharks; a chef creates tasty seafood products; a winemaker has a game-changing product; an entrepreneur has a line of men's magnetic collar-stays.

Friday, March 25th, 2011

s2e2: Toygaroo

A shark wants to invest $4 million in a business; a toy-rental business; a bacon-scented wake-up call; an update on a deal from last season.

Friday, April 1st, 2011

s2e3: Mod Mom Furniture

Children seek a backer for an idea spawned during a family trip; the sharks fight for a piece of a mother's furniture business; a personal trainer thinks he has the next trend in fitness equipment.

Friday, April 8th, 2011

s2e4: Ride-On Carry-On

Comic Jeff Foxworthy makes his debut as a guest Shark investor; actor Vincent Pastore pitches a business proposition; a flight attendant and her husband present their unique portable child's seat.

Friday, April 22nd, 2011

s2e5: Hot Mama Gowns

An entrepreneur presents a line of luxury maternity gowns; a woman tries to impress the sharks with her homemade cakes; the sharks fight over a stay-at-home dad's product.

Friday, April 29th, 2011

s2e6: Carsik Bib

A former athlete believes his product can save lives; environmental lawn-mowers; solution to car sickness; kids birthday party franchise.

Friday, May 6th, 2011

s2e7: Orig Audio

Tensions rise when Mark Cuban urges entrepreneurs to ignore the other sharks and negotiate only with him.

Friday, May 13th, 2011

s2e8: CitiKitty

A woman seeks an investment for a toilet training kit for cats; the sharks fight for a piece of a million-dollar company owned by a pharmacist.

Friday, May 13th, 2011

s2e9: Toilet training cats

A woman seeks an investment for a toilet training kit for cats; the sharks fight for a piece of a million-dollar company owned by a pharmacist.
Season 3
Friday, January 20th, 2012

s3e1: The Clean Bottle

NBA champion Bill Walton helps a triathlete pitch his idea for a unique water bottle; a ghostwriter from California seeks a business investment; two women from Minnesota present their online business that helps people plan their own funerals.
Season 1
Friday, April 15th, 2011

s1e15: Fridge Fronts

An entrepreneur from Chicago hopes the sharks can dig him out of a financial hole; a single mother believes her aromatic lip gloss can help women. Fridge Fronts, a magnetic skin with a decorative finish that can be applied to any appliance. New Era Brands, Clip 'n' Go cases for mints, gum and contact lenses. Thin Gloss, an aromatic lip gloss that helps curb your appetite. Lightfilm, a light-up decal for car windows.
Season 3
Friday, January 27th, 2012

s3e2: I Want to Draw a Cat For You

An artistic man from Chicago hopes the sharks are interested in his cat drawing service; a man from Connecticut pitches a system intended to improve a salesperson's skills; a man seeks an investment for his innovative cargo truck management system.

Friday, February 3rd, 2012

s3e3: Liquid Money

A fragrance that smells like money; luxury soap with a twist; a unique guitar learning system; a blinking accessory for jeans; a follow-up on the creator of the shrimp burger.

Friday, February 10th, 2012

s3e4: Show No

A towel that provides coverage to change out of a swimsuit in public; a sweater and quilt invention; a way to maximize a wine's life; healthy cake mix for dogs; the creators of of Notehall talk about the sale of their company.

Friday, February 17th, 2012

s3e5: The Last Lid

A Texas family asks for an investment in a jewelry line designed by one of the daughters when she was 10 years old; a single mother pitches her wedge-type pillow for women; two men reinvent the tea experience.

Friday, February 24th, 2012

s3e6: Five Minute Furniture

The sharks tear into a man who claims to have created a watch with health benefits; a mother tries to save her gourmet pretzel business; a man has a small but powerful idea that could make a lot of money..

Friday, March 2nd, 2012

s3e7: Kisstixx

Flavored mix-and-match lip balm; a revolutionary clothing item; innovative kitchen products; a heat-recycling device; a follow-up on the creator of Daisy Cakes.

Friday, March 9th, 2012

s3e8: The Original Profender

Body jewelry; movable basketball training apparatus; organic skin care; a rent-a-grandma business; Pork Barrel BBQ follow-up.

Friday, March 16th, 2012

s3e9: Tower Paddle Boards

Singer-songwriter Ingrid Michaelson helps an entrepreneur from California pitch his music software product; a couple seek an investment for a solution to cellulite; a wine server presents an aerating device that could change the way wine is sold.

Friday, March 23rd, 2012

s3e10: The Ave Venice

Beer-infused ice cream; pre-packaged meals for pets; safety wear for motorcycle enthusiasts; a clothing business that allows people to digitally add images to any garment; a follow-up with the creators of Ride On Carry On luggage.

Friday, April 13th, 2012

s3e11: Blondies Cookies

An entrepreneur returns for a second chance at a deal an inventor must prove that his creation can turn waste products into gold; a woman wants to expand her handcrafted cookie company.

Friday, April 27th, 2012

s3e12: Nail Pak

The sharks fight over a three-in-one nail polish invented by a mother of six; a feisty couple from New York present what they think is the next trend in women's accessories; two hockey moms pitch their idea for tank tops with interchangeable straps.

Friday, May 4th, 2012

s3e13: AirBedz

The man who created Rollerblades seeks an investment for his latest invention; a businesswoman from Rochester, N.Y., wants to make a deal for an accessory that turns any show into a boot.

Friday, May 11th, 2012

s3e14: Wild Squirrel Nut Butter

Billy Blanks Jr. asks the sharks to invest in a dance fitness program; a music producer seeks an investment in a rock band; two college students pitch their flavored peanut butter business.
Season 4
Friday, September 21st, 2012

s4e2: September 21, 2012

The sharks question the morality of a potential investment; two business partners have professional surfer Lakey Peterson demonstrate how their exercise equipment works; a man presents a personal style system.

Friday, September 14th, 2012

s4e1: September 14, 2012

All five sharks consider business propositions that include a ticket-free coat check system, a belt buckle that doubles as a beverage holder, and what two woman say is the solution to bedbugs.

Friday, September 28th, 2012

s4e3: September 28, 2012

Professional dancers Jonathan Roberts and Anna Trebunskaya demonstrate their posture correction device; entertainment reporter Robin Leach and a designer from Florida present stone-studded leather jewelry; a gluten-free cookie business.

Friday, October 5th, 2012

s4e4: October 5, 2012

An unemployed man and his pregnant wife pitch a party-favorite chicken dip; a professional football player's spring-loaded laundry hamper, a technophobe presents his wireless gadget that helps people keep track of their keys or cell phone.

Tuesday, December 4th, 2012

s4e11: December 4, 2012

A rent-a-live Christmas tree service; gluten-free fudge; cell phone accessory; indoor/outdoor play space; singer John Rich surprises an entrepreneur.

Friday, March 8th, 2013

s4e19: March 8, 2013

A workout program that teaches people how to exercise in their heart rate zone; throwing dance parties for kids with a traveling disco van; a damage-proof cell phone case; an update on The Painted Pretzel.

Friday, February 22nd, 2013

s4e17: February 22, 2013

Unique eyewear made of sustainable wood; a camouflage clothing line for duck hunters; a premium denim line; high-end bedding for girls.

Friday, May 17th, 2013

s4e26: May 17, 2013 (2)

An app that provides international travelers with access to live translators; all-natural dog treats; a dating website designed to attract quality singles; gourmet grilled cheese and tomato sandwiches; Dr. Heinz Doofenshmirtz ("Phineas and Ferb").
Season 5
Friday, January 24th, 2014

s5e15: SwimZip, FitDeck, LifeCaps, Freshly Picked

Stylish baby shoes; emergency food-replacement pill; children's swimwear with sun protection; custom playing cards for exercise; Daisy Cakes follow-up.

Friday, January 31st, 2014

s5e16: Cow Wow, Nexersys, Cycloramic, The Cookie Dough Cafe

Guest judge Steve Tisch; one product has all the Sharks interested; gourmet edible cookie dough; organic flavored milk; an app that produces hands-free panoramic picture taking; interactive workout technology; Pro-NRG follow-up.

Friday, March 14th, 2014

s5e20: Define Bottle, iReTron, Boo Boo Goo, Henry's Humdingers

Kids and teenagers present ideas that include a way to make drinking water more appealing, a business that tackles electronic waste and spicy-flavored raw honey; an update on Ryan's Barkery.
Season 6
Friday, October 3rd, 2014

s6e3: Week 2: SoapSox, Heart Pup, Ninja Cards, DrumPants

Two men try to sell the Sharks on their stuffed animals for the bathtub, a dog lover from Los Angeles shows off a wearable pet carrier, and ninja entrepreneurs demonstrate a darts-like card game. Also: a follow-up on a custom bike company based in Dallas, which was invested in by Mark and Barbara during Season 3.

Friday, October 10th, 2014

s6e4: Week 3: FunCakes Rental, Paper Box Pilots, Tablejacks USA, Reviver

The Sharks consider a business idea for affordable wedding cakes brought to them by a mother and son from Grand Rapids, Mich. Also: a Houston restaurateur with a solution to a common problem encountered while dining out, and an update on a screen repair fix-it kit that Lori invested in during Season 5.

Friday, October 17th, 2014

s6e5: Week 4: Jungle Jumparoo, The Caddy Girls, Red Dress Boutique, Sun-Staches

Entrepreneurs include the owner of an all-female golf caddy company, a couple who believe they have come up with a better, safer way for kids to bounce, and a trio who pitch to the Sharks their fun spin on a classic faceware accessory. Also: an update on Mark Cuban's $2 million investment in the Los Angeles Haunted Hayride during Season 4.

Friday, December 5th, 2014

s6e11: Week 10: Biaggi, S.W.A.G Essentials, Gameday Couture, Zipz

A Brooklyn man pitches his business of foldable, wheeled luggage; a Texas woman makes soaps, washes and grooming products; a fashionable line of sports apparel for women; a single-serve wine product; an update on some of Lori Grenier's investments.
Season 0
Friday, May 2nd, 2014

s0e1: Swimming with Sharks

Updates on the show's most memorable and controversial entrepreneurs; what happens after deals are made.
Season 6
Tuesday, January 13th, 2015

s6e14: Week 13: Scratch and Grain, Bottle Bright, Vestpakz, EvRewares

Two mountain bikers pitch their cleaning solution for drinking containers; sisters try to add fun to any event with their wearable fabric stickers; a dad from Live Oak. Fla., explains how his vest was inspired by his daughter's winning science project; and a pair of moms claim to have a healthier way to make cookies from scratch. Also: an update on Jason Hanson's Spy Escape and Evasion course, which Daymond John invested in during Season 5.

Friday, March 6th, 2015

s6e21: Week 20: Coco Jack, BedRyder, Frill Clothing, Twin Z Pillow

Everything pitched to the Sharks is made in the U.S. including: custom recruitment clothing for sororities; simple tools which are used to open a Thai coconut and extract the meat; and an invention that can transform a pickup into a "Truck-U-V." Also: an update on a teen who runs a designer bow tie company.

Friday, February 20th, 2015

s6e20: Week 19: LuminAID, Taaluma Totes, Keen Home, Scholly

Business ideas and products started by entrepreneurs while they were in college are featured, including a couple who provide microloans to those in need. Also: Interest in a Philadelphia student's scholarship app leads three of the Sharks to walk out of the Tank; and the inventors of Bottle Breacher, which was invested in by Kevin and Mark during Season 6, offer an update.

Friday, March 13th, 2015

s6e22: Week 21: Echo Valley Meats, EmazingLights, AquaVault, Naja

A cattleman from Peoria, Ill., returns to show the Sharks what he has learned about the gourmet meat business since he first appeared on the show during Season 4. Also: a lingerie line that's sewn by women in need; and an update on Barbara Corcoran's Season 6 investment in Pipcorn.

Friday, March 20th, 2015

s6e23: Week 22: BeeSweet Lemonade, BrandYourself, iCPooch, The Home T

A 14-year old entrepreneur from Spokane, WA, offers her product which gives pet owners a way to videochat with their animals; a New York-based entrepreneur has a hometown t-shirt that has over $1 million in sales; another New Yorker with proprietary software to manage your online and social reputation; and Barbara Corcoran gathers some of her most successful entrepreneurs for a ski getaway.
Season 3
Friday, May 18th, 2012

s3e15: Cougar Energy

The sharks fight for a chance to go into business with an inventor; two fitness trainers pitch their idea for a unique home gym; a young man seeks an investment in his age-defying products; rapper Pitbull endorses a business.
Season 4
Friday, October 12th, 2012

s4e5: October 12, 2012

A line of dresses made of pillowcases; a unique spatula; vitamin oral sprays; energy-boosting waffles.

Friday, October 19th, 2012

s4e6: October 19, 2012

Professional football player Brandon Jacobs hopes to help a woman find success with her protein-infused energy drink; a lobster roll food truck; eco-friendly cleaning products; colorful drink insulators; follow-up on a lip balm idea.

Friday, October 26th, 2012

s4e7: October 26, 2012

A modern-day slip business; a scrubbing tool; dog-friendly frozen yogurt; an electric unicycle; an update on the "Lollacup."

Friday, November 2nd, 2012

s4e8: November 2, 2012

Seth MacFarlane shows his support for a man who designed a new fly trap; multi-functional child cover; food storage container; follow-up on a manicure system.

Friday, November 9th, 2012

s4e9: November 9, 2012

A motorized vehicle suit; comedy writer Bruce Vilanch presents a computer instruction project; sugar-free candy chips; an update on a foldable guitar.

Friday, November 16th, 2012

s4e10: November 16, 2012

An energy and nutritional supplement designed and tested by active members of the military; a new way to shop for bridal wear; a wine tasting cruise.

Friday, January 4th, 2013

s4e12: January 4, 2013

Mark and Lori offer an entrepreneur $1 million; enclosed tabletop food screen; a beer and arcade game cabinet; peel-off face paint transfer; hair care products for children; update on Squirrel Nut Butter.

Friday, January 11th, 2013

s4e13: January 11, 2013

A capsule that keeps beverages hot for an extended period; a new way to clean stuffed toys; reinventing the ice cream experience.

Friday, February 1st, 2013

s4e14: February 1, 2013

Sandals for barefoot runners; a magnetic sound enhancer that doesn't need power; a website that creates personalized soundtracks for children; an update on "Cousins Lobster."

Friday, February 8th, 2013

s4e15: February 8, 2013

A successful entrepreneur returns with a new business idea; hand-held cooler; environmentally friendly dry cleaning bag; chewing tobacco alternative.

Friday, February 15th, 2013

s4e16: February 15, 2013

Kevin O'Leary makes a $1 million offer; six young inventors aged 12 to 18 present their unsafe-driving detector; a mini-muffin that is a twist on s'mores; an online chat therapy business.

Friday, March 1st, 2013

s4e18: March 1, 2013

Fortified, sugar-free nut butters; an acupressure wrist band; an at-home tattoo removal device; an update on inventors who created surf-inspired fitness equipment.

Friday, March 29th, 2013

s4e20: March 29, 2013

Two entrepreneurs try to solve the "carmuter triangle"; an 18-year-old seeks an investment in her natural skincare line of sugar scrubs; shrink-wrap gift bags.

Friday, April 5th, 2013

s4e21: April 5, 2013

Gourmet meat business; a cooler with interior LED lighting; full-body spandex suit; an advance filter water bottle; follow up on a play and party space for kids from season 4.

Friday, April 26th, 2013

s4e22: April 26, 2013

A fishing bobber made from a shotgun shell; homemade cupcakes in a jar; generating electricity through walking; a belt with no holes; a fitness-based dance program.

Friday, May 3rd, 2013

s4e23: May 3, 2013

Frozen concentrated gumbo brick; a bird feeder that shocks squirrels; artisan coffee subscription business; wooden home and kitchen items; ECreamery update.

Friday, May 10th, 2013

s4e24: May 10, 2013

Teaching kids how to ride a bike that doesn't have pedals; a movie about motorcycle racing; a hot-pink food truck run by beautiful women; fun photo booths.

Friday, May 17th, 2013

s4e25: May 17, 2013 (1)

Two women pitch their military-inspired jewelry line; traditional British scone; custom furniture; door-to-door luggage pickup service; update on the Scrub Daddy cleaning tool.
Season 5
Friday, September 20th, 2013

s5e1: Lynnae's Gourmet, Pickles, Postcard on the Run, Rolodoc, Sweet Ballz

Savory cake balls; upgrading communication between patients and medical professionals; gourmet pickles; a mobile app for sending postcard.

Friday, September 27th, 2013

s5e2: Breathometer, Man Medals, Mango Mango,

Chic fashion accessories for dogs; a breathalyzer app; gourmet mango preserves; an update on the creator of spa-quality body scrubs.

Friday, October 4th, 2013

s5e3: Fairytale Wishes, Freeloader, Kook'n Kap, Rapid Ramen

Aromatherapy sprays to help kids afraid of the dark; a carrier for toddlers; protecting hair from cooking fumes; a cooking tray for ramen noodles.

Friday, October 11th, 2013

s5e4: Hamboards, Scan, ScreenMend, Sunday Night Slow Jams

A self-described "Beach Family" hope they don't run into rough waters when pitching their skateboards that glide as though catching a wave and recording artist Brian McKnight joins a Deejay pitching.

Friday, October 18th, 2013

s5e5: BareEase, Rent A Goat, RuffleButts, Veggie Mama

Two men offer goat rentals for grazing services; a couple pitch their line of children's accessories; a woman introduces bikini waxing products; healthy frozen treats; organic skin care.

Friday, October 25th, 2013

s5e6: Elephant Chat, FiberFix, Ten Thirty One Productions, Total Merchant Resources

One entrepreneur breaks a Shark Tank record and accepts an unprecedented amount for a deal; a Halloween attraction; a product to help people communicate their feelings.

Friday, November 1st, 2013

s5e7: 180CUP, Better Life, Kymera, Tree T Pee

Safe and natural cleaning products; a party cup with a hidden shot glass; a lightweight, electric bodyboard; a root cover for recently planted trees.

Friday, November 8th, 2013

s5e8: Paparazzi Proposals, Bellybuds, Schulzies Bread Pudding, PetPaint

A paparazzo offers his unique skill to help guys with their marriage proposals, and an animal lover pitches a pet-safe color furspray for dogs.

Friday, November 15th, 2013

s5e9: DoorBot, Magic Moments, SLAWSA, Surprise Ride

An entrepreneur is brought to tears in recounting how she got to the tank debt-free, and during another pitch, Shark Robert Herjavec loses his cool.

Friday, November 22nd, 2013

s5e10: YUBO, Pursecase, Chocomize, Grace and Lace

The Sharks are shocked — yes, shocked — with a couple's extremely lucrative online sales for knee-high boot socks.

Friday, December 6th, 2013

s5e11: Virtuix, SpiritHoods, Fohawx, Bubba's Q BBQ

A former pro football player makes no bones about his delicious, boneless baby back ribs — but will the sharks bite?

Friday, December 13th, 2013

s5e12: Cashmere Hair, The Hanukah Tree Topper, Tipsy Elves, Line-Netics

Solving a holiday headache with colorful, magnetic strands; an item to bridge the gap for interfaith families; a fun, new take on traditional Christmas sweaters; luxurious clip-in hair extensions.

Friday, January 10th, 2014

s5e13: Bounce Boot Camp, Wall Rx, Eyebloc, GrooveBook

Mobile fitness company for kids; a way for fixing holes in walls; a solution for photos stacking up on smartphones; webcam privacy shield; Nuts N More update.

Friday, January 17th, 2014

s5e14: Alaska Glacial Mud Co., invisiPlug, LockerBones, Balloon Distractions

A mask made of Alaskan glacial mud; powerstrips and surge protectors that blend in with hardwood floors; fanciful balloon designs; gourmet grilled cheese business update.

Friday, February 21st, 2014

s5e17: Moberi, Spy Escape and Evasion, DDP YOGA, Southern Culture Artisan Foods

A juice and smoothie cart powered by a vintage bicycle; classes that teach people how to pick locks, escape from handcuffs and disappear; a high-energy, zero-impact fitness program based on yoga; a breakfast brand featuring Southern specialties.

Friday, February 28th, 2014

s5e18: Cheek'd, Zipit, Bambooee, Buzzy

A unique dating service; eco-friendly bamboo cleaning cloths; a fitted sheet and sleeping bag combo for making beds quickly; a buzzing medical device.

Friday, March 7th, 2014

s5e19: Revolights, Squeeky Knees, Buffer Bit, U-lace

A bike lighting system; clothing with reinforced knees and built-in squeakers for crawling babies; a shoe buffing pad that attaches to a power drill; modular shoelaces.

Friday, March 21st, 2014

s5e21: Chapul, Garage Door Lock, Morninghead, Packback

Energy bars that include protein from crickets; a garage lock to prevent break-ins; a shower cap that fixes ``bedhead''; digital textbook rentals; an update on Fiber Fix.

Friday, April 4th, 2014

s5e22: Kodiak Cakes, Monkey Mat, Plated, The Paint Brush Cover

Wet paintbrush storage; a portable mat that fits into an ultra-compact pouch; home meal delivery; whole-grain flapjack and waffle mix.

Thursday, April 10th, 2014

s5e23: Happy Feet, Lord Nut Levington, Velocity Signs, Hold Your Haunches

Barbara and Lori team up against Robert, Mark and Kevin over an enticing product; whimsical plush slippers; dynamic signage; trousers and leggings that lift the butt; bold-flavored nuts.

Friday, April 11th, 2014

s5e24: Taylor Robinson Music, Funtime Express, Power Pot, Quickstop Fire Sprinkler Tools

A service that helps people find and hire music instructors; a way to stop accidental fire sprinkler activations; a battery charger made using fire and water; all-inclusive project kits; an update on a past investment.

Friday, April 18th, 2014

s5e25: ilumi, Zoobean, Intelli-Stopper, Fort Magic

Smart light bulb; high-tech cork replacement; subscription service for children's books; fort-building construction kits for kids; a follow-up on the Breathometer.

Friday, April 25th, 2014

s5e26: Crio Bru, Rugged Races, Cerebral Success, Mo's Bows

An 11-year-old who handcrafts bow ties; a hot beverage made from roasted cocoa beans; nutritional supplements; a 5K obstacle course race.

Friday, May 2nd, 2014

s5e27: May 2, 2014

A commerce flower business; anti-aging lifting strips; a breakaway hanger; tablewear made from renewable plant materials; a follow up of Groovebook.

Friday, May 9th, 2014

s5e28: May 9, 2014

Lighter, healthier wine alternative; deep-sea treasure hunting business; collapsible kayak; decadent cinnamon rolls with a twist; an update on a lobster roll food truck business.

Friday, May 16th, 2014

s5e29: May 16, 2014

Reusable storage box; reinvented cookware; an iPad app that measures foot sizes; a solution to tying water balloons; follow-ups on past entrepreneurs.
Season 6
Friday, September 26th, 2014

s6e1: Season 6 Premiere: Sleeping Baby, Hammer & Nails, Amber, Bombas

A couple from Fort Worth hope to interest the Sharks in their unique way to swaddle a baby. Other pitches include: a nail salon just for men, a better version of the athletic sock, and a free charging station for mobile phones. Also: Mark and Barbara take entrepreneurs to see their products on display at Target stores.

Friday, September 26th, 2014

s6e2: Season 6 Premiere: Roominate, Wedding Wagon, Floating Mug, Kronos Golf

Barbara and Kevin take part in a demonstration for an innovative way to tie the knot, and a Pittsburgh native gives an update on her prospering business of sugar scrubs. Also: Two young women pitch toys designed to empower the next generation of female engineers and innovators, a family man tries to sell his design for a porcelain coffee mug that is both elegant and functional, and a finer, more precise golf putter is presented to the Sharks.

Friday, October 24th, 2014

s6e6: Week 5: Oilerie USA, Honeyfund, EmergenSee, Beatbox Beverages, Jimmy Kimmel

An olive oil bar where one can sample oils before purchasing; unique wedding registry idea; a product that can turn a smartphone into a personal security device; boxed wine geared toward millenials; a follow-up on Breathometer.

Friday, October 31st, 2014

s6e7: Week 6: Titin, Beardbrand, Singtrix, Myself Belts

The Sharks hear a pitch for hypergravity-exercise clothing, as well as a line of products that appeal to fans of facial hair, and a karaoke machine that adds jaw-dropping vocal harmonies to help users sound like their favorite singing stars. Also: belts that are easy for kids to use, and a follow-up on Barbara's Season 5 investment in a company specializing in hand-knitted socks and leg warmers.

Friday, November 7th, 2014

s6e8: Week 7: The Natural Grip, Priority One Canine, Man-PACK, Bottle Breacher

Entrepreneurs with military backgrounds have the opportunity to pitch their products. Included: a nonslip-protective glove for CrossFit; an elite canine-training program; a carrying case for men; a bottle opener made from recycled .50 caliber shells.

Friday, November 14th, 2014

s6e9: Week 8, The 100th Episode: Storm Stoppers, Pipsnacks, Squatty Potty, Heidi Ho

The Sharks celebrate 100 episodes with a look back at their favorite memories, plus they reveal why they participate on the show, as well as take part in a cake-cutting ceremony and a champagne toast. Also: a mother and son who are concerned with healthy bowels; a plywood alternative for storm protection; organic mini-popcorn created by siblings from Brooklyn; a dairy-free line of plant-based cheeses; and an update on the Living Christmas Company invested in by Mark Cuban during Season 5.

Friday, November 21st, 2014

s6e10: Week 9: Kitchen Safe, Off the Cob, Magic Cook, Earth-Log

GoPro CEO Nick Woodman is a guest on the panel. Pitches include a farmer's healthier tortilla chip made from fresh-picked sweet corn, and the manufacturer of scented fire logs. Also: an update on Robert Herjavec's Season 5 investment in a company that sells ugly Christmas sweaters.

Friday, December 12th, 2014

s6e12: Week 11: Mensch on a Bench, Eve Drop, Q Flex, Hoppy Paws

Products for the holidays are featured, including a stamping kit that proves Santa made a visit. Also: a book and plush toy designed to become a Jewish tradition; an easier way to handle the storage and display of Christmas lights; a 13-year-old girl's device to ease muscle pain; and an update on a Hanukkah tree topper invested in by Daymond John during Season 5.

Friday, January 9th, 2015

s6e13: Week 12: Coffee Meets Bagel, SkinnyShirt, Doorman, Bantam Bagel

Three sisters make a pitch for their dating app; an entrepreneur claims to have a solution to a common problem for online shoppers; a former publisher shares her design for a shirt that makes people look skinny; and a pair of Wall Street brokers demonstrate a compact way to eat a bagel. Also: an update on Hamboards, which Robert invested in during Season 5.

Friday, January 16th, 2015

s6e15: Week 14: Lumio, Napwell, TurboPup, Bello Verde

A San Francisco man brings the Sharks a unique and elegant lighting solution; a duo from Menlo Park, Cal., show up in pajamas to make their pitch for a wearable technology; actor Dean Cain and UFC fighter Urijah Faber endorse an entrepreneur's custom-tailored suits. Also: a complete food bar for canines; and an update on Hold Your Haunches shapewear from Season 5.

Friday, January 30th, 2015

s6e16: Week 15: Victoria's Kitchen, Green Box, Tycoon Real Estate, PhoneSoap

Transplanted Parisians offer the Sharks a taste of their grandmother's almond-water recipe; a NYC city duo look for an investment in their eco-friendly pizza box; a San Francisco entrepreneur claims to have come up with a "game changer in real-estate investing"; and cousins from Utah pitch their idea for sanitizing germ-ridden cell phones. Also: an update on GrooveBook, which Kevin O'Leary invested in during Season 5.

Tuesday, February 3rd, 2015

s6e17: Week 16: Fresh Patch, Balm Chicky, Drain Strain, BedJet

A man from Davenport, Fla., seeks an investment in his grass delivery service for pet owners. Also: a device to eliminate clogged sinks; a worry-free way to share lip balm without sharing germs; a climate-control system for beds; and an update on Barbara Corcoran's investment in Tom+Chee from Season 4.

Friday, February 6th, 2015

s6e18: Week 17: Himalayan Dog Chew, Lip Bar, BevBoy, FunBites

Dog chews made from yak and cow milk are pitched to the Sharks. Other products include colorful lipsticks that are organic; and there's an update on protein-packed nut spreads invested in by Robert and Mark during Season 4.

Friday, February 13th, 2015

s6e19: Week 18: Sseko Designs, Gold Rush Nugget Bucket, Boobypack, Lumi

A Portland, Ore., couple seek financial backing for their customized sandals, which are manufactured in Uganda; a father explains how his daughter inspired him to make a gold-mining bucket; a San Francisco woman pitches a sports bra that she claims is a "fanny pack for your rack"; and the Sharks consider investing in a do-it-yourself kit to develop photos. Also: an update on the Paint Brush Cover from Season 5.

Friday, April 10th, 2015

s6e24: Week 23: Budsies, Bee Thinking, PullyPalz, Forus Athletics

A mom from Atlanta, GA has the solution to the lost pacifier problem; a beekeeper from Portland, OR wants the Sharks to invest in his hives; a Palm Beach, FL entrepreneur sells customized stuffed animals; two men from Chicago, IL and Indianapolis, IN tout their super-comfortable lightweight running shoes. In addition, Barbara Corcoran follows up with this season's 13-year-old Andrea Hirzel Cao and her mom, Hong Cao, creators of Q Flex.

Friday, April 17th, 2015

s6e25: Week 24: NeatCheeks, Melni Connectors, Beneath the Ink, PittMoss

A sustainable soil replacement for peat moss; a tasty and tantrum-free way to clean messy kids with sweet-flavored face wipes; a safer way to connect electrical wires; a digital text technology for eBooks. Also: an update on H2W Inc. that makes novelty eyewear, which Daymond invested in during Season 6.

Friday, April 24th, 2015

s6e26: Week 25: ZinePak, SnagaStool, Buck Mason, Noene USA

Collectible products for celebrity superfans; a mobile app for reserving a barstool on busy nights; a men's clothing line that's all made in America; a high-tech insole created by a former NFL player. Also: an update on Barbara's investment in Pork Barrel BBQ from season 1.

Friday, May 1st, 2015

s6e27: Week 26: Zero Pollution Motors, The Paleo Diet Foods, World Record Striper Company, Frameri

Singer Pat Boone helps to pitch an eco-friendly car that runs on compressed air; a fit mother of three touts the benefits of her diet snack bars; a fisherman offers the Sharks the chance to invest in his unique lure, which helped him earn a world record; and two Cincinnati men look for help growing their eyeglasses business. Also: a follow-up on Lori's investment in Heidi Ho Organics.

Friday, May 8th, 2015

s6e28: Week 27: Zoom Interiors, Sunscreen Mist, SynDaver Labs, You Kick Ass

A very life-like, synthetic human for medical testing; personalized super hero action figures; an affordable online service to help you quickly achieve a high-end interior room design; a sunscreen full-body misting device; Also, an update on the Squatty Potty, that Barbara Corcoran invested in during Season 6.

Friday, May 15th, 2015

s6e29: Season Finale: Shark Wheel, Gato Cafe, Sway Motorsports, Spikeball

GoPro founder Nick Woodman returns to the Tank in the Season 6 finale: a cat lover wants patrons to enjoy adorable rescue cats while relaxing at a cafe; a toy designer has a thrilling all-electric compact vehicle; and is it possible that a duo has reinvented the wheel in the shape of a cube? Also: recaps and updates featuring various entrepreneurs that appeared in Season 6.
Season 7
Friday, September 25th, 2015

s7e1: Season 7 Premiere: Guest Shark Ashton Kutcher, The Beebo, ACTON, McClary Bros., SignalVault

Guest shark Ashton Kutcher shows interest in a device to make baby's feeding time easier; two men skate into the Tank with some high-tech wearable transportation; a culinary student wants to bring drinking vinegars into the 21st century; and a computer crimes expert protects consumers from crowd-hack-attacks on credit cards. Also: an update on two of Barbara Corcoran's Season 6 deals: Pipcorn, the organic mini-popcorn snack, and Scratch & Grain, a healthier way to bake homemade cookies from scratch.

Friday, October 2nd, 2015

s7e2: Week 2: O'Dang Hummus, Mikki Bey Eyelash Extensions, LOLIWARE, Splikity

A recent college graduate has a twist on the traditional hummus; a passionate aesthetician pitches her eyelash extensions business; two friends believe their edible cups are a delicious alternative to a disposable version; and two brothers donned tuxedos pitching their solution to the forgotten computer password. Also, an update on The Red Dress Boutique, in which Mark Cuban invested during Season 6.

Friday, October 9th, 2015

s7e3: Week 3: Guest Shark Troy Carter, Foot Cardigan, Two Guys Bow Ties, ValPark, Nerdwax

Guest shark Troy Carter; a sock-of-the-month club; wooden bow ties, lapel accessories and fedoras; a valet and garage parking app; a balm that stops eyeglasses from slipping; an update on some of Kevin O'Leary's previous deals.

Friday, October 16th, 2015

s7e4: Week 4

A device that helps simplify potty-training; a baked-to-order brownies & cookies mashup. Also, an update on the Roominate inspirational toy business, which Mark Cuban invested in during Season 6.

Friday, October 23rd, 2015

s7e5: Week 5

The Sharks start bidding more than the asking price for a product; a pitch prompts a harsh brush-off; managing excess Halloween candy with a children's book and gifts; premium beef jerky; a mirror designed to build self-esteem.

Friday, October 30th, 2015

s7e6: Week 6

Silicon Valley venture capitalist, Chris Sacca, joins the Tank as a Guest Shark. He finds himself in a heated battle with Lori over a tech education business; two sports fans have a home rental website; an entrepreneur with a unique twist on everyone's favorite hot drink; and an inventor has developed a device that can inflate objects in mere seconds. Also, an update on SWAG Essentials, which did not get a deal in the Tank during season 6.

Friday, November 6th, 2015

s7e7: Week 7

Friday, November 13th, 2015

s7e8: Week 8

Friday, March 18th, 2016

s7e22: Wondercide, The Good Promise, Vengo Labs, The Beer Blizzard

A beer enthusiast duo presents a new way of keeping beer chilled; an entrepreneur and a former aerospace engineer aim to reinvent the vending machine; two animal lovers pitch natural bug repellents for pets; and a woman hopes to make clean eating more convenient with her line of vegetable smoothies. Also, an update on LovePop, a line of intricate, 3D pop-up greeting cards that Kevin O'Leary invested in during Season 7.
Season 8
Friday, December 2nd, 2016

s8e10: Episode 10

When an entrepreneurial team from Santa Cruz, California, leaves the Tank to discuss an offer for their electric skateboard business, they get a surprise from the Sharks upon their return; an MIT grad from San Francisco, California, gave up a high-paying consultant job to focus on making human-quality pet food delivered fresh to your door; a duo from San Francisco, California, has a new generation of chewable coffee products made to optimize physical and mental function; and a former restaurateur and her husband designed a product that makes gourmet at-home cooking a breeze. Also, a follow-up on the mother-daughter team from the Denver, Colorado, and their Simply Fit Board, which Lori Greiner invested in during season 7.

Friday, December 9th, 2016

s8e11: Episode 11

An entrepreneurial single mom who works with Santa Claus to reply to children's letters, complete with the North Pole postmark; an 83-year-old Ironman triathlon competitor from Malibu, California, and his millennial-aged business partner from Sandy, Utah, who invented a more functional winter glove; and two men from Glendale Heights, Illinois, who aim to make gift-giving more personalized with their product. Also, a "Shark Profile" on billionaire Mark Cuban.

Friday, February 10th, 2017

s8e16: Episode 16

A firefighter and his wife hope the Sharks make a smoking hot deal for their durable bags made from gear that protects on the front lines of firefighting; a vibrating mat that can calm a crying baby in seconds was born from the experiences of a pediatric nurse from Boston, Massachusetts; a former Army intelligence officer and his business partner from Portsmouth, Ohio, have made it their mission to heal America's wounds with an ointment made from essential oils; and a Peace Corps volunteer from Peninsula, Ohio, was inspired by his time in the Amazon rain forest to produce a natural fruit snack made with acai. Also, a follow-up with R. Riveter, which provides jobs to military spouses that Mark Cuban invested in during season 7.

Friday, April 7th, 2017

s8e20: Episode 20

A former pet food company salesman from Denver, Colorado, has a unique addition to the beverage industry with a wine for cats; a soccer dad from Cincinnati, Ohio, shares his gut-wrenching story about how he designed a portable shelter that ensures you're covered wherever you go; an architect and environmentalist from Middlebury, Vermont, used his skills to design a maintenance-free and fun way to make anyone into a gardening guru; and an entrepreneurism teacher from Los Angeles, California, left academia to pursue her own business idea of a reinvented chopstick. Also, a follow-up with Sean Riley, Jeff Klimkowski & Ryan Meegan from Chicago, Illinois, and Dude Products, their manly, durable wipes that Mark Cuban invested in during season 7.

Friday, April 14th, 2017

s8e21: Episode 21

To show how their smartphone app can improve personal security, two entrepreneurs from Chicago, Illinois, bring a live guard llama into the Tank; two entrepreneurs from Irvine, California, deliver a safer take on the bicycle by innovating the brake system; a trio from Seattle, Washington, have an app that helps shoppers and diners earn free parking in exchange for their business; and business partners from Santa Clarita, California, hope to convince the Sharks to take a shot with their free photo-printing service. Also, a follow-up with former professional football player Al "Bubba" Baker from Avon, Ohio, and his de-boned rib steaks known as Bubba's Boneless Ribs, which Daymond John invested in during season 5.

Friday, April 21st, 2017

s8e22: Episode 22

Newlyweds and bodybuilders from Dallas, Texas, married strength with glamour and created a fitness apparel line that caters to the woman who loves building her booty; two friends from San Marcos, California, need the Sharks' help to grow their no-spill, portable and stem-less wine glass business; a Ph.D. scientist and big-wave surfer from Honolulu, Hawaii, invented a rescue signal for people that could make the difference between life and death; and two entrepreneurs from New Albany, Ohio, hope to bag some Sharks into a deal with their unique slash-proof and water-resistant backpacks. Also, a follow-up with Erik Hopperstad and Brian Brasch from Fargo, North Dakota, and their business, PRX Performance, which fits home gym equipment into small spaces, which Kevin O'Leary invested in during season 7.
Season 9
Sunday, November 12th, 2017

s9e10: Episode 10

A U.S. Air Force fighter-jet machine-gun mechanic from Columbus, Ohio, introduces a high-performance problem-solver; an entrepreneur from Queens, New York, hopes the Sharks bite into a DNA test that aims to aid and optimize medical research; a Dallas, Texas, entrepreneur duo hopes to lure the Sharks with their high-tech solution for a common household chore; robots and drones are all the rage with boys, but one Bethesda, Maryland, entrepreneur is hoping to encourage more girls to get into coding and technology.

Sunday, November 26th, 2017

s9e11: Episode 11

Sunday, November 5th, 2017

s9e9: Episode 9

An automatic dog potty system that wraps and then seals the waste to maintain a clean and odor-free home from an entrepreneur in Chicago, Illinois; two entrepreneurs from Phoenix, Arizona, designed an app to make tipping easier; twin entrepreneurs from Sacramento, California, hope to make the world of pickup basketball much simpler; and an invention that absorbs moisture and deodorizes sweaty sports gear from an entrepreneur in Ashburn, Virginia.