update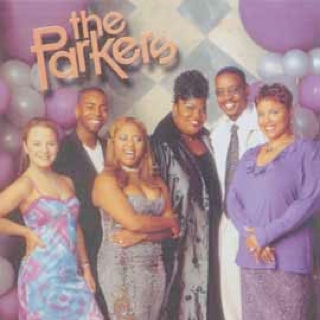 Season 1
Monday, August 30th, 1999

1: Grape Nuts

Nikki decides to pledge Alpha, Alpha, Alpha- the same sorority as her daughter, Kim- during rush week, much to Kim's dismay. But before they become ""Triple A's"", they'll have to settle for being ""grapes"", lowly pledges who won't be allowed in until they can prove their worthy.

Monday, September 6th, 1999

2: Scammed Straight

Looking for extra income to help pay their college expenses, Kim and Nikki take jobs at a psychic hotline, and wind up being their star employees. But the thrill of making fast cash quickly fades, however, when they meet one of their regular callers and see what the hotline has really done for her. Meanwhile, Nikki tries to score points with Professor Oglevee by dog sitting, unaware of his dog's bizarre condition.

Monday, September 13th, 1999

3: Daddy's Girl

When Nikki complains about Kim's father, Mel, allowing Kim to do what she wants, Kim decides to move out of the house and live with her dad.

Monday, September 20th, 1999

4: Taking Tae-Bo with My Beau

Desiree, Nikki and Kim sign up for a Tae-Bo class instructed by Billy Blanks. Nikki accidentally punches Professor Oglevee out-cold and decides to take care of him. They share an unusual bond, but it becomes short-lived when Professor Oglevee's stuck-up girlfriend, Veronica Cooper, insists that she cares for her man.

Monday, September 27th, 1999

5: The Boomerang Effect

In order to make some extra money, Kim, Nikki, Stevie and Anthony try to put together a calendar of Santa Monica College ""hottest hunks."" While Anthony has a crush on Kim, she ignores him until Nikki gives him a makeover.

Monday, October 4th, 1999

6: There's a Shag

Kim's old friend Hakeem Campbell asks Kim to an ""Austin Powers"" party, but she declines, saying her crush on him was just a high school thing. However, she gets upset when he decides to go with Stevie instead. Meanwhile, Nikki is romanced by a 21-year-old student.

Monday, October 18th, 1999

7: Kimberlale

After Kim unveils her new designs at a sorority fashion show, her creations catch the eye of Professor Oglevee's mother, Camille, who owns a chain of boutiques. Kim is thrilled when Camille places a huge order for one of her designs, but delivering the goods in time might mean putting college on hold, and incurring the wrath of Nikki.

Monday, November 1st, 1999

8: Quarantine

Nikki and Kim's dream vacation in Mexico turns into a nightmare after they're kicked out of the country, and then exposed to a potentially deadly virus on the plane ride home and quarantined. Kim and Nikki go crazy under house arrest, as does Professor Oglevee when he unwittingly exposes himself to the virus by entering their house.

Monday, November 8th, 1999

9: And the Band Plays On

""T"", Kim and Stevie dream of stardom when they form a music group and then learn that the record-company exec at the career fair is an old friend of Nikki's.

Monday, November 15th, 1999

10: Betting on Love

Nikki's ex-fiancée walks back into her life with a promise to give up his gambling habit and a marriage proposal.

Monday, November 22nd, 1999

11: It's a Family Affair

Nikki's haughty sister and her daughter come for Thanksgiving dinner and she bosses Nikki around which Nikki uncharacteristically endures.

Monday, January 3rd, 2000

12: Bad to the Bone

Nikki gets involved in Professor Oglevee's mentor program, acting as a big sister for a 12-year-old girl named Shaquilla who's a handful.

Monday, January 24th, 2000

13: Big is Beautiful

musical guest: So Plush Kim's new boyfriend, Garland, scores big laughs at a comedy laugh-off. When Garland starts using fat jokes as his main act, Nikki and others get offended. But Nikki makes a comeback by offending Garland with skinny jokes.

Monday, February 7th, 2000

14: Love is a Royal Pain

musical guest: Teena Marie At her high-school reunion, Nikki regretfully meets an old flame who cheated on her, and introduces him to Kim- whom he starts dating.

Monday, February 14th, 2000

15: Funny, Funny Valentine

musical guest: Ideal Professor Oglevee plans to pop the question to Veronica on Valentine's Day, and questions hang in the air when Nikki and her ex start seeing each other again. Meanwhile, Kim, Stevie and the other members of ""Triple A"" try to get dates for Valentine's Day with the singing group Ideal, but they must first cancel their dates with T and his frat brothers.

Monday, February 21st, 2000

16: Trading Places

Professor Oglevee has his twin brother, Sylvester, take his place at a school charity auction, where Sly romances a very confused Nikki. Meanwhile, Kim and Stevie try to ditch their dates from the charity auction.

Monday, March 20th, 2000

17: A Simple Plan

After Nikki and Kim fail to convince Frank to give them a large discount on a Saturn, they buy a car at a police auction. They later find $250,000 in its tire, but Nikki's joy turns to fear when a mysterious man comes looking for the car.

Monday, April 10th, 2000

18: It's a Spring Bling Thing

musical guests: Warren G. and Lil' Zane Kim's band, ""Freestyle Unity"", is booked for a spring-break concert in Palm Springs, but not without complications. Meanwhile, Nikki's dream of being alone with Professor Oglevee turns into a nightmare for him after he and Veronica have a fight and she leaves with Andell to go to Palm Springs.