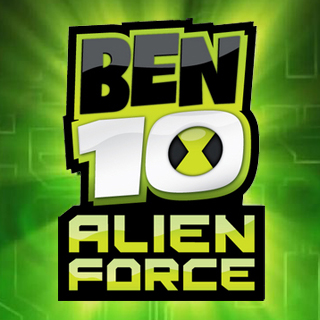 Season 1
Friday, April 18th, 2008

s1e2: Ben 10 Returns (2)

Ben, Gwen, and Kevin follow a lead that takes them to a secret base in the desert. There they hope to find Grandpa Max but instead find a Highbreed spaceship with a giant cannon.

Saturday, April 26th, 2008

s1e3: Everybody Talks About the Weather

Gwen discovers that Grandpa Max's badge is able to signal other Plumbers. However, by using it, they meet up with a familiar face, a pyronite.

Saturday, May 3rd, 2008

s1e4: Kevin's Big Score

Kevin shatters Ben and Gwen's trust when he steals the Rust Bucket to sell for alien technology on the black market.

Saturday, May 10th, 2008

s1e5: All that Glitters

Grandpa Max leaves Ben a series of instructions to contact a team of heroes. Things go the wrong direction when they soon find them.

Saturday, May 17th, 2008

s1e6: Max Out

Gwen's older brother, Ken, is suddenly missing. As they look, they encounter a surprise leading to a shocking secret from the DNAliens.

Saturday, May 31st, 2008

s1e7: Pier Pressure

While Ben has a date with Julie, it is soon ruined when an alien named Ship makes trouble at the local fair.

Saturday, June 7th, 2008

s1e8: What Are Little Girls Made Of?

When Ben and Gwen learn that their grandmother Verdona is an alien being, Verdona insists that Gwen should come along with her to her home planet and improve her abilities. With this, Gwen is faced with a difficult decision between a human and alien life.

Saturday, June 14th, 2008

s1e9: The Gauntlet

When Ben stands up to Cash and JT, they soon discover a robotic gauntlet from Kevin's vehicle. With it, Cash decides to get back on Ben, although this time, it's more than just a joke.

Saturday, July 5th, 2008

s1e10: Paradox

A time experiment in the 1950s sends a bizarre monster to Ben's time. Now Ben, Gwen, and Kevin must team up with Paradox, a time traveling hero, to face off against the unstoppable creature.

Saturday, July 12th, 2008

s1e11: Be-Knighted

The Forever Knights secure a weapon in hopes of aiding them slay a dragon they have held captive.

Saturday, July 19th, 2008

s1e12: Plumber's Helpers

Freelance young Plumbers mistake Ben and his team as a threat.

Sunday, August 31st, 2008

s1e13: X = Ben + 2

An alien emperor plans to destroy the planet Earth for kidnapping his daughter. In order to save the planet, Ben must uncover the secrets of Alien X.
Season 2
Friday, October 10th, 2008

s2e1: Darkstar Rising

A new villain comes into town, his name is Darkstar, he commits some crimes and gets the team's attention fast

Friday, October 17th, 2008

s2e2: Alone Together

During a battle Ben and an alien commander are teleported to a distant world. They must put their differences aside if they're going to have any chance of finding a way to return to Earth.

Friday, October 24th, 2008

s2e3: Good Copy, Bad Copy

An alien impersonates Ben with hopes of using his Omnitrix to annihilate him.

Friday, November 7th, 2008

s2e4: Save The Last Dance

Kevin asks Gwen to the school dance; Ben fears he's losing control of the Omnitrix.

Friday, November 14th, 2008

s2e5: Undercover

Cooper is kidnapped by the DNAliens, who want him to build a mystery arch.

Friday, November 21st, 2008

s2e6: Pet Project

To find and destroy the alien dragon species, the Forever Knights capture Ship to control a starship they built out of alien technology to locate their homeworld and destroy them.

Sunday, November 23rd, 2008

s2e7: Grounded

When Ben's parents discover his ability to turn into aliens, they forbid him from using the Omnitrix and later ground him from using it again. Eventually Gwen is grounded too leaving Kevin to stop the DNAliens.

Friday, December 5th, 2008

s2e8: Voided

After Gwen receives an S.O.S. from Helen, Ben must go into the Null Void to save her and Manny. Once there, he must find The Wrench in order to stop D'Void, who happens to be Ben's old enemy Dr. Animo

Friday, December 12th, 2008

s2e9: Inside Man

Ben and the gang rescue a runaway prisoner of the DNAliens.

Tuesday, March 24th, 2009

s2e10: Birds of a Feather

The gang helps the prince of the arachna-chimps regain power

Wednesday, March 25th, 2009

s2e11: Unearthed

Ben cares for a baby monster and helps locate its parents before the DNAliens find it.

Friday, March 27th, 2009

s2e12: War of the Worlds (1)

Ben, Gwen and Kevin gather their allies to counter the threat of the incoming Highbreed fleet. Azmuth reveals a secret about the Omnitrix.

Friday, March 27th, 2009

s2e13: War of the Worlds (2)

Ben goes to the HighBreeds' world in an attempt to stop their attack on Earth.
Season 3
Friday, September 11th, 2009

s3e1: Vengeance of Vilgax (1)

Vilgax, after conquering 10 planets, comes to Earth to destroy Ben.

Friday, September 11th, 2009

s3e2: Vengeance of Vilgax (2)

Ben, Gwen and Kevin race to collect the Omnitrix's missing forms and make it to the battle with Vilgax on time. Meanwhile, Kevin discovers that his new transformation has some benefits.

Friday, September 18th, 2009

s3e3: Inferno

Ben, Gwen and Kevin discover that Vulkanus is planning to drill the center of the Earth and drop a bomb into the hole. Destroying the planet.

Friday, September 25th, 2009

s3e4: Fool's Gold

A species of goat-like aliens comes to Earth for a popcorn festival. Ben, Gwen, and Kevin have a big problem when one of the aliens eats meat and turns into a monster.

Friday, October 9th, 2009

s3e5: Simple

An alien named Probity seeks help from Ben to stop the on-going war on her home planet.

Friday, October 16th, 2009

s3e6: Don't Fear the Repo

Repo men are hired to return Ship to his parent.

Friday, October 23rd, 2009

s3e7: Singlehanded

A bounty hunter tries to remove the Omnitrix from Ben.

Friday, November 6th, 2009

s3e8: If All Else Fails

A series of earthquakes awakens a HighBreed officer who has been hibernating deep under the earth's surface. He believes the HighBreed have lost the war and activates a fail safe device that is programmed to destroy. Ben must now work together with Gwen and Kevin not only to save Grandpa Max, but also the world from this "giant" problem.

Friday, November 13th, 2009

s3e9: In Charm's Way

Kevin is beginning to lose all hope that he will someday return to his human self. He then meets a girl who doesn't seem to mind the form he is in. Kevin finds himself under her spell, quite literally, as Charmcaster has come back to exact revenge on Ben and Gwen. Kevin, under Charmcaster's spell, has no choice but to obey his master and destroy Ben and Gwen.

Friday, November 20th, 2009

s3e10: Ghost Town

Vilgax promises Ghostfreak to spring him out of prison as long as he tells him the secrets of the Omnitrix, but when Ghostfreak betrays him and turns his people into his minions, Vilgax comes to Earth and asks for Ben, Gwen and Kevin's help to get rid of Ghostfreak.

Friday, December 4th, 2009

s3e11: Trade-Off

Kevin makes a temporary truce with Darkstar to retrieve an artifact that will return them into their former selves.

Friday, December 11th, 2009

s3e12: Busy Box

Ben, Kevin and Gwen come across an alien box that can forms into a robotic version of whatever it sees. It power becomes a liability when the Vreedle brothers decide to take the box for themselves.

Friday, January 8th, 2010

s3e13: Con of Rath

Zaw-Veenull asks Ben to deliver Prince Tiffin to Jarret in order to keep peace between the two species. Shortly, after their trip in space, the Omnitrix malfunctions and turns Ben into an Appoplexian named Rath who wants to fight anything that breathes.

Friday, January 15th, 2010

s3e14: Primus

The Omnitrix transports Ben, Gwen, and Kevin to a planet called Primus, which turns out to have been created by Azmuth. They must stop Vilgax from stopping the Omnitrix at its source.

Friday, January 22nd, 2010

s3e15: Time Heals

Despite being warned by Paradox, Gwen travels back in time to prevent the accident that turned Kevin into a monster from ever happening. Gwen returns to the present only to find that her time traveling caused a series of events that led to Hex ruling the world.

Friday, January 29th, 2010

s3e16: The Secret of Chromastone

While sick, Ben is visited by old friend Tetrax, who demands that Ben hand over Chromastone.

Friday, March 12th, 2010

s3e17: Above and Beyond

The Plumber's Helpers are called upon by Grandpa Max to rescue him from an abandoned space station where he's being attacked by Ben! The team must now find a way to work together as they try to save Max, stop Ben, and keep the space station from crashing to Earth.

Friday, March 19th, 2010

s3e18: Vendetta

Kevin returns home to find his house ransacked, so he enlists Ben and Gwen's help to find out who did it and why. They soon cross paths with Ragnarok, a deadly criminal who recently broke free from the Null Void and is in search of a special key. Kevin is intent on stopping Ragnarok from obtaining the special key, especially after he learns the truth about Ragnarok and his father.

Friday, March 26th, 2010

s3e19: The Final Battle (1)

Albedo has stolen the Ultimatrix from Azmuth and has used it to kidnap Gwen and Kevin. Ben goes to face Albedo and rescue his friends when he quickly discovers that Albedo has been working in conjunction with Vilgax. Ben is defeated by the pair and gives up the Omnitrix to save himself and his friends.

Friday, March 26th, 2010

s3e20: The Final Battle (2)

Powerless, Ben goes aboard Vilgax's ship and faces off with Vilgax to stop his invasion of Earth in their final battle. Albedo gives Ben the Ultimatrix and Ben gets his old aliens and their evolved forms.
Season 0
Wednesday, November 25th, 2009

s0e1: Alien Swarm

Ben and friends face there toughest challenge yet, as the cartoon comes to life. Ben, Kevin, Gwen and Max have got some new alien tech to deal with, but it's nothing like they've ever seen before. Can they handle it, as friendships are weakened, whilst romance blooms. Trust is the question in hand, but who can be trusted is the answer.
Season 1
Friday, April 18th, 2008

s1e1: Ben 10 Returns (1)

Ben discovers that the Forever Knights are trading weapons with the DNAliens, while at the same time, Grandpa Max has mysteriously gone missing. He decides to return the Omnitrix on his wrist and go hero once again.