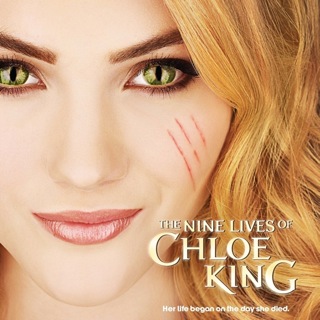 Season 1
Tuesday, June 14th, 2011

s1e1: Pilot

A smart, pretty, slightly offbeat teen girl who lives alone with her single-mother suddenly discovers her destiny is far greater than she could have ever imagined.

Tuesday, June 21st, 2011

s1e2: Redemption

Chloe and Brian's relationship heats up, just as the search for Xavier's brother intensifies.

Tuesday, June 28th, 2011

s1e3: Green Star

The safety of Chloe's family is put to the test when her mother is targeted by the Rogue.

Tuesday, July 5th, 2011

s1e4: All Apologies

To ensure Chloe is capable of protecting herself at all times, Alek and Jasmine train her every night in order to teach her to trust her instincts when faced with danger. Not only does Chloe have night training, she also notices the development of a new power that leads her to once again put her life in danger for a human. Will Chloe finally realize it is too dangerous to protect her human friends and cut them out of her life, or will she continue to disobey the Mai and be the kind of Uniter she chooses to be?

Tuesday, July 12th, 2011

s1e5: Girls Night Out

As if being responsible for the San Francisco Mai wasn't enough pressure, Chloe meets Nikki and Lilah, who are both members of the South American Mai. The two girls invite Chloe out for a night of dancing, which she accepts, but Jasmine is suspicious of their motives. As their visit continues, Chloe becomes increasingly frustrated with the way Nikki and Lilah view human life, potentially creating a divide between the different Mai prides.

Tuesday, July 19th, 2011

s1e6: Nothing Compares 2 U

Chloe is excited to go to the Rezza Capital art gala with Brian, but she is caught off guard by an overwhelming sense of danger. Then she receives a call that Amy is in trouble and leave Brian alone again, but just before that Brain reveals something that could change their relationships future.

Tuesday, July 26th, 2011

s1e7: Dogs of War

Chloe's found out that the Order is not her only mortal enemy, there are others who would like her to be dead. Will this enemy take another life from Chloe?

Tuesday, August 2nd, 2011

s1e8: Heartbreaker

Tensions are high at Chloe's house due to Meredith's frustration with Chloe's secrecy's. Aware that her mother is suffering, Chloe has to decide whether to tell her the big secret or not.

Tuesday, August 9th, 2011

s1e9: Responsible

Chloe has to think fast before times runs out to save a naive teenager from a horrible accident.

Tuesday, August 16th, 2011

s1e10: Beautiful Day

Chloe and all the Mai in San Francisco are in great danger as The Order is determined to kill them all, specially the Uniter.