update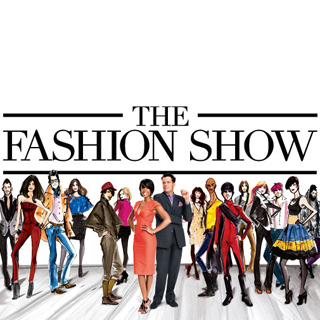 Season 1
not specified

2: All The Bang, Half The Bucks

For the Harper's Bazaar mini-challenge, the age old adage "one doesn't have to spend a lot of money to look good" is put to the test, as the remaining designers are challenged to style two dress forms, one for a "budget" look, and the other for a "bank" look. For the elimination challenge, the designers work in teams to create a variety of garments for socialite Tinsley Mortimer's upcoming events. Operating under a strict budget, the teams are responsible for designing a cohesive look – from head to toe – that corresponds with Mortimer's high society fashion needs.

not specified

3: Trick Up Your Sleeve

Every designer needs to have a few tricks up their sleeve and in this week's Harper's Bazaar mini-challenge the designers need to prove they know the tricks of the trade in a "repair relay race." In the elimination challenge, the designers must collaborate and create a unified line of coats that cohesively addresses every season — Winter, Spring, Summer and Fall.

not specified

4: The Shoe Must Go On

In the fourth episode of The Fashion Show shoes really are a girl's best friend. In the Harper's Bazaar mini-challenge, fashion and functionality unite with an eco-friendly challenge that asks the designers to create a new print for Olsenhaus pure vegan shoes. The elimination challenge tackles a common problem women encounter – falling in love with a hot pair of shoes only to realize you have nothing to wear with them. The contestants are surprised with a trip to the international mecca of jaw-dropping shoes, the Bergdorf Goodman shoe salon. Each designer selects an avant-garde pair of high-end shoes, and must design the perfect complimentary outfit to be worn with their killer heels.

not specified

5: Shape Shifters

Having an eye for detail can make or break any designer and in this week's Harper's Bazaar Mini Challenge, the designers vision is really put to the test. The elimination challenge this week is all about shape and proportion. Using padding and body enhancing fabrics that lift and flatten, the designers will need to help hide real-women's problem areas while enhancing their assets.

not specified

6: Mean Girls

not specified

7: On the Job

Actress and fashionista, Becki Newton (Ugly Betty) stops by and presents this week's Harper's Bazaar Mini Challenge - create a solution for the age-old dilemma – the "walk of shame." Challenged to turn last night's party outfit into work appropriate attire, the contestants get crafty with anything and everything one would normally find in an office. For the elimination challenge, the designers are taken to a surprise location and find themselves working for a major force in the fashion industry.

not specified

8: Ode to la Mode

not specified

9: It's In the Cards

not specified

10: Blood, Sweat and Sparkle

not specified

11: Finale Part 1

not specified

12: Finale Part 2

Thursday, May 7th, 2009

1: Must Have Style

In the premiere, the designers meet their hosts and judges, internationally acclaimed designer Isaac Mizrahi, four-time Grammy Award-winning performer and actress Kelly Rowland, and fashion luminary and Senior Vice President of IMG Fashion, Fern Mallis. The designers are put to the test, facing off in two challenges – the Harper's Bazaar Mini Challenge, judged by the magazine's Special Projects Director Laura Brown, and the elimination challenge.
Season 2
Tuesday, November 9th, 2010

1: Iman's Career in Fashion

Things start with a bang as the houses must design a collection for Iman

Tuesday, November 16th, 2010

2: The Human Body

The designers are in need of a "self examination" when they are challenged to complete a line inspired by the inner workings of the human body. While one house struggles, the other house works seamlessly together as they create reversible looks that mirror the traveling Bodies Exhibit.

Tuesday, November 23rd, 2010

3: Femme Fatale

This week's challenge is to make a collection for a modern day femme fatale, and the designs must be appropriate for night clubs, lairs and other after-hours haunts. While the designers get into touch with their inner seductress, they must also adapt to some changes.

Tuesday, November 30th, 2010

4: Time Capsule

The designers go back to the future this week. After meeting Iman at the National History Museum, they each select a time capsule containing items and accessories from a specific year. While going back in time to get their inspiration, the challenge is to create a new, fashion-forward looks that incorporate that timeless pattern, plaid.

Tuesday, December 14th, 2010

5: Reel to Genteel

Worlds collide and the competition starts to get "real" as the designers are assigned talent from "The Real Housewives" for a major make-under.

Tuesday, December 21st, 2010

6: Lost and Found

The designers take a field trip to New Jersey where they are granted access to the lost and found area at Hoboken train station. From these items, each house must present a cohesive collection of weekend looks.

Tuesday, January 4th, 2011

7: Civil Union

The remaining designers are propositioned to create outfits for a gay marriage.

Tuesday, January 11th, 2011

8: Eccentric Glamour With Simon Doonan

The remaining designers get a lesson from the Creative Director at Barney's New York, Simon Doonan, who schools them about the importance of using vintage accessories to create eccentric designs. The designers are inspired making the fashion and competition fiercer than ever.

Tuesday, January 18th, 2011

9: Elemental Fashion

With just one more challenge left, the pressure is on the remaining designers to deliver their best work if they want to make it to the finale. Inspiration takes them back to the basics as they must create looks based on earth, wind, and water.

Tuesday, January 25th, 2011

10: Finale

In the Season 2 finale, the final designers go needle-to-needle to spin out a cohesive collection of looks, after which the seasonal winner is named. R&B songstress Mary J. Blige and fashion-magazine editor Glenda Bailey are the guest judges.