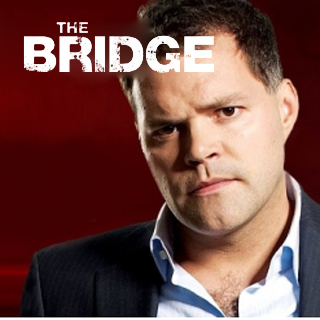 Season 1
Friday, March 5th, 2010

s1e1: Red Door (1)

When beat cop Frank Leo becomes fed up with the corrupt police brass, he leads a walkout strike and makes himself a target as a renegade union rep.

Friday, March 5th, 2010

s1e2: Paint It Black (2)

Frank is willing to face the brass and account for himself, but he discovers that his father has been made a target as well.

Friday, March 12th, 2010

s1e3: The Fat Lady Sings the Blues

"Play by the book" rules are set aside when Frank looks into the death of a retired narcotics officer.

Friday, March 19th, 2010

s1e4: The Unguarded Moment

A hostage situation during a restaurant robbery gone bad turns Frank into a negotiator.

Friday, March 26th, 2010

s1e5: Vexation of Spirit

A shooting outside a gym requires Frank to investigate two fellow police officers.

Friday, April 2nd, 2010

s1e6: Damned If You Do

A couple of cops face the consequences of their decision to transport an injured child to the hospital, rather than wait for an ambulance.

Friday, April 9th, 2010

s1e7: God Bless the Child

Frank works to convince the brass to devote equal resources to resolve kidnappings on opposite sides of the Bridge district - one in a wealthy neighborhood, the other in a poor neighborhood.

Friday, April 16th, 2010

s1e8: Brown Sugar

An undercover officer is murdered and Frank decides to investigate, but he has to do so without revealing the cop's identity.

Friday, April 30th, 2010

s1e9: Painted Ladies

Frank investigates a call girl service operated by a cop.

Friday, May 7th, 2010

s1e10: Never Let Me Down Again

When one cop leaves his partner to fend for himself during a pursuit, Frank gets involved.

Friday, May 14th, 2010

s1e11: The Blame Game

An officer is killed in a roadside attack.

Friday, May 21st, 2010

s1e12: Voices Carry

An undercover weapons deal goes awry.

Friday, May 28th, 2010

s1e13: Chain of Fools

Frank and the other close members of his team are brutally attacked in a burst of seemingly random acts of violence.
Season 0
s0e1: Season 1: Behind the Scenes

s0e2: Season 1: Interviews with the Cast

s0e3: Season 1: Interviews with the Executive Producers