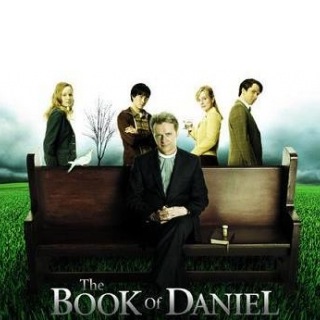 Season 1
Friday, January 6th, 2006

s1e1: Temptation

Reverend Daniel Webster's problems begin when his daughter is arrested for possession of drugs and his brother-in-law goes missing, along with a substantial amount of the church funds.

Friday, January 6th, 2006

s1e2: Forgiveness

In the second hour of this two hour premiere, Judith decides to confront Daniel about the fact that their sex life was discussed during one of Rev. Daniel's counseling sessions. Also, Peter endures an uncomfortable exchange during Sunday dinner when his grandfather Bishop Bertrum Webster grills him about his sexual preferences. Meanwhile, Adam's romance is in jeopardy when he falls out of his girlfriend Caroline's window and is quickly discovered on the hood of her father Roger's car.

Friday, January 13th, 2006

s1e3: Acceptance

Daniel faces a tough decision regarding the stolen school funds and is confronted with criticism when he gets Father Frank and his Mob connections involved in the matter. Elsewhere, Judith asks her mother to remove her name from the deed to the Websters' home, and Grace is recognized for her talent as a manga artist.

Friday, January 20th, 2006

s1e4: Revelations

not specified

s1e5: Assignation

The Webster Family is preparing for the groundbreaking ceremony today for The St. Barnabus School - a dream-come-true for Daniel. The only one who can't be found is Adam - who's decided to spend the day up at Queen's Cross visiting Caroline.

not specified

s1e6: Withdrawal

Unaired episode.

not specified

s1e7: God's Will

Unaired episode.

s1e8: Betrayal

Unaired episode.