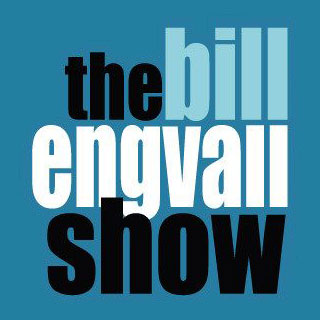 Season 1
Tuesday, July 17th, 2007

s1e1: Good People

Trent, the third string quarterback ends up as the starting quarterback and Bill struggles trying to help the boy improve his skills. Bill goes a little too far and Trent decides he does not want his dad at the game. Meanwhile, Lauren wants to get her belly button pierced.

Tuesday, July 24th, 2007

s1e2: Aloha, Raffles

Bill plans to take the family on vacation to Hawaii. When he discovers that the family dog, Raffles is sick, the family must decide whether or not to try an expensive surgery. The kids try to help raise money to save Raffles in an unconventional way.

Tuesday, July 31st, 2007

s1e3: How Bill Met Susan

For their anniversary Susan gets two tickets to a Broncos game, which Paul was delivering. While waiting on Paul, Bill and Susan share the story of how they met with the kids. This leads to a revelation for Susan and visit to the place where they met.

Tuesday, August 7th, 2007

s1e4: Have You Seen My Muffins, Man?

Susan decides she wants to sell her muffins to make some extra money, and Bill tries his best to support her even though he's not thrilled with the idea. Bryan works on his rocket for the science fair with the goal to beat one of his friends.

Tuesday, August 14th, 2007

s1e5: Feel Free to Say No

Bill and Susan have many issues on to address in their home. Trent is having trouble in school, Bryan's pet snake got loose and Lauren got into a car accident.

Tuesday, August 21st, 2007

s1e6: Jealous Guy

Susan informs Bill that they need some more "us time", but when Bill tries to use Paul's advice and tries to take Susan to a Chris Isaak concert, Susan declines because she had a relationship with Chris Isaak in college.

Tuesday, August 28th, 2007

s1e7: The Birthday

Bill is celebrating his 46th birthday with the family. Bill is hoping for a motorcycle, but is surprised by his actual gift. Lauren works on getting a fake ID to get into a club.

Tuesday, September 4th, 2007

s1e8: Go Ahead, See If I Karaoke

Bill takes Susan out with friends to sing Karaoke and someone has a little too much to drink. Lauren meets a new boy that Bill does not like.
Season 2
Thursday, June 12th, 2008

s2e1: But That's Not Fair

Bill decides to teach the kids a lesson when they refuse to clean the garage by taking away their privileges. Susan and Bill have problems with their cell phones and end up with different results.

Thursday, June 19th, 2008

s2e2: Ask Your Mother

As a result of the fact that the kids ask their questions to Susan, Bill decides he needs to take a more active role in their lives. Paul has a new girlfriend and gets worried when she doesn't answer his emails.

Thursday, June 26th, 2008

s2e3: No Gifts, Please

For their wedding anniversary, Susan decides that they should not get each other gifts. Bill is worried that Susan won't be able to follow through and gets a small gift.

Thursday, July 3rd, 2008

s2e4: Pineblock Derby

Bill gets in over his head when he offers to work on Bryan's derby car project. Lauren makes friends with a popular high school girl, who happens to be interested in her brother Trent. Things go well until Lauren realizes the girl has an ulterior motive.

Thursday, July 10th, 2008

s2e5: Susan's Best Friend

When Susan's friend, A.J. comes for a visit, it seems to accentuate the fact that Bill and Susan have lost the something in their marriage. They look for a way to set off those sparks again.

Thursday, July 17th, 2008

s2e6: Bill Talks a Good Game

Bill and Trent spend some father-son time together, although Bill becomes more completive and loses the point of their time. When A.J. becomes chummy with Lauren, Susan gets jealous and competes to become a friend too. Bryan attempts to make their home safer.

Thursday, July 24th, 2008

s2e7: Snoop, Dog

Bill and Susan are suspicious when Trent asks to go to a party with friends and they snoop around to determine if there is going to be drinking. The family must figure out how to get Raffles out from under their neighbor's home.

Thursday, July 31st, 2008

s2e8: Dream Lover

Susan becomes pre-occupied after she has a dream about Bill having an affair and then he meets a woman with the same name. Lauren helps Trent to get his driver's license.

Thursday, August 7th, 2008

s2e9: A Reptile Dysfunction

Trent and Bryan baby sit for Paul's iguana and Lauren gets a job.

Thursday, August 7th, 2008

s2e10: PromZilla

Susan and Bill disagree over how much money to spend on Lauren's prom experience, mainly because of Susan's own prom experience. Trent decides to try and become well know on the internet and needs Bryan's assistance.

Saturday, November 15th, 2008

s2e11: The Night Before Christmas

Saturday, November 15th, 2008

s2e12: Honey Do
Season 3
Saturday, July 18th, 2009

s3e1: Give Me a Break

The Pearson family are hit hard by the economic downturn, and Lauren's spring break trip may be in jeopardy. Meanwhile, Trent learns that Paul has lost his baby pictures a few years ago.

Saturday, July 18th, 2009

s3e2: You Decide

Bill creates a plan to battle Susan's passive-aggressive temperament. Meanwhile, Trent's desperation to make a girl notice him may backfire. And Bill and Susan get an eyeful when their neighbor, Mr. Faulkner, takes a dip in his hot tub in the buff.

Saturday, July 25th, 2009

s3e3: Let It Go

Saturday, August 1st, 2009

s3e4: The Way We Were

Bill sets out to re-create memorable moments of their burgeoning love, after Susan shows a yearning for the spark of her dating days with Bill. Elsewhere, Lauren and Trent are asked to babysit Bryan, both which have dates for the movies.

Saturday, August 8th, 2009

s3e5: Oh, Brother

Saturday, August 15th, 2009

s3e6: I Like It That Way

Susan teaches Bill a lesson after he refuses to shave his beard; Bryan tries to torment Lauren.

Saturday, August 22nd, 2009

s3e7: The Coffee Maker

Bill feels the need to teach his brother that money can not buy happiness after he springs gifts galore on the family, now that he's a success. Meanwhile, Paul gets involved with a silent auction after having his ego squashed.

Saturday, August 29th, 2009

s3e8: United Front

Bill and Susan lock horns over how to best punish Lauren, after she is caught in a lie. Meanwhile, Paul sets out to create an internet profile which will attract the ladies, and turns to Trent and Bryan for advice.

Saturday, September 5th, 2009

s3e9: Car Trouble

Bill plans on helping an excited Trent, find the perfect car to buy, but fails in his effort. Meanwhile, Bryan is having troubles at school with a bully.

Saturday, September 5th, 2009

s3e10: Trash Talk

Bill and Susanne get in an argument over trash bins with their new neighbors. Elsewhere, Trent blames his failure of a driving test on losing his lucky red coin.