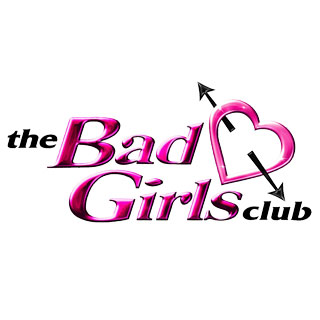 Season 0
Tuesday, November 30th, 2010

s0e1: Top Ten OMGs

Monday, February 7th, 2011

s0e2: Afterparty Episode 1

Tanisha Thomas grills season six girls in the first ever "Afterparty" with a questionnaire of the previous episode.

Monday, February 21st, 2011

s0e3: Afterparty Episode 2

Tanisha Thomas is joined by Char and Lauren to discuss the episode that has just screened.

Monday, February 28th, 2011

s0e4: Flo Gets Married

Florina "Flo" Kaja from season 4 of Bad Girls Club shares her experience with her marriage and pregnancy.

Monday, December 5th, 2011

s0e5: Season 8 Preview

Monday, April 9th, 2012

s0e6: Double Trouble: The Twins Speak

Following the "Bad Girls Club Las Vegas" So Social Edition, Tanisha Thomas sits down with the Victor twins to discuss their departure from the BGC House at 10PM ET/PT on Oxygen. Gabi and Dani are joined by their self-proclaimed Bad Boy dad and supportive mother as they dish about their time in Vegas.
Season 1
Tuesday, December 5th, 2006

s1e1: It's Easier to Be Bad (Part 1)

Debut: Bonding and bickering occur when a group of self-proclaimed ?bad girls? share a house in Los Angeles in this reality series from the executive producers of ?The Real World.? First up: Seven single women, ages 22-31, settle into their posh new digs and start to get to know each other.

Saturday, December 5th, 2009

s1e2: It's Easier to Be Bad (Part 2)

Leslie gets into a shouting match with Jodie during their first night out on the town; Zara and Ripsi bond while boozing it up, and try yoga...while very intoxicated.

Tuesday, December 12th, 2006

s1e3: A Rude Awakening

Where the last episode left off, Ripsi's temper gets her into big trouble as she unleashes her drunken anger on an unsuspecting Kerry and Jodie. The roommates meet about Ripsi's departure, as the show ends with a cliffhanger.

Saturday, December 19th, 2009

s1e4: Quick Fix

The others make a decision about Ripsi's future in the Bad Girls house; While Kerry attempts to make time with an attractive pool boy right after her boyfriend leaves, Ripsi's stay in the house comes to a premature end.

Tuesday, January 2nd, 2007

s1e5: A Tomik Bomb

While Kerry tries to get David's forgiveness, she becomes closer to Jodie. In the meantime Zara steps on some toes, and appears to have no regards for her boyfriend's feelings as she quests after Tomik.

Tuesday, January 9th, 2007

s1e6: Out With the Old, In With the New

When a new roommate (DeAnn) arrives, she instantly makes friends with everyone except Aimee; Even though her boyfriend is ready and waiting for her back home, Zara persists in hooking up with Tomik behind his back.

Tuesday, January 16th, 2007

s1e7: The Trouble With Boys

Arguing between Tomik and Aimee upsets Zara, but what she finds even more troubling is Aimee's claim that Tomik has a wandering eye. Meanwhile, Jodie becomes very interested in a cute guy.

Tuesday, January 23rd, 2007

s1e8: Miss Understanding

When Zara makes a racially-insensitive comment, she manages to find herself on Leslie's bad side; Leslie calls Ty fake for forgiving Zara so quickly.

Tuesday, January 30th, 2007

s1e9: Not A Happy Camper

DeAnn, Kerry, Jodie, and Zara all decide to go on a camping trip, where both DeAnn and Kerry intend to pull a few "playful" pranks upon an unsuspectful Jodie. Meanwhile, back at the house, Ty continues to face troubled waters in her unsteady relationship with her boyfriend, Juan.

Tuesday, February 6th, 2007

s1e10: Smack My Beach Up

Ty and Leslie engage in a boozy night out and return home to a mightily irked Aimee. Later, bad blood boils between Ty and Aimee, who make waves during a beach excursion, ultimately ending Ty's stay in the house. Elsewhere, being home alone gives Jodie and Zara an opportunity to lay bare their sexy and silly sides.

Tuesday, February 13th, 2007

s1e11: And the Walls Came Tomberlin Down

As Leslie tries to cope with her feelings of loneliness after Ty leaves the house, she contemplates whether or not she should do the same.

Tuesday, February 20th, 2007

s1e12: Drop of A Hat

DeAnn makes a pivotal decision, after she enters into a tryst with Pool Boy Steve. In the meantime, Zara looks for revenge against Tomik once his romantic interest in her fades.

Tuesday, February 27th, 2007

s1e13: She Said, She Said

When Zara lets Kerry know that Aimee has been insulting her, not only do the claws come out, it also escalates the feud between Aimee and Zara.

Tuesday, March 6th, 2007

s1e14: Holy Ghost!

Jodie is scolded after she poses in front of religious paintings during a photo shoot; In the meantime, things get eerie when the girls think the house is haunted.

Tuesday, March 13th, 2007

s1e15: What Are Little Girls Made Of?

Leslie seeks to leave the world of exotic dancing; Zara's wild antics disrupt her roommates' lives; Leslie's is unsure about her future in the house and ultimately decides to leave.

Tuesday, March 20th, 2007

s1e16: Kiss & Tell

While a shocking surprise arrives the girls way, Kerry encounters a music producer and a chance of a lifetime. In the meantime, after her boyfriend makes a surprise visit, Zara confesses her sextracurricular activities to him. New roommates Joanna and Andrea enter the house.

Tuesday, March 27th, 2007

s1e17: Rocky Road

At a runway show, Jodie receives a modeling opportunity, and she is driven to show that it is not essential to be ultra-thin to succeed. In the meantime tensions rise between the new and old roommates when Joanna and Andrea arrive.

Tuesday, April 3rd, 2007

s1e18: Chicken Scratch

After Zara ditches Aimee at the club, and takes part in trashing the house, the other girls in the house become fed up with Zara's behavior.

Tuesday, April 10th, 2007

s1e19: A Little Ditty About Steve & DeAnn

In DeAnn's case a kiss is not just a kiss, particularly when Steve kisses another woman, which painfully ends their relationship.

Tuesday, April 17th, 2007

s1e20: Lord of Lies

It appears that all the girls are pitted against Jodie, as wall-to-wall drama in the house escalates. On another note, by traveling to Nashville Kerry attempts to tune up her music career. Jodie decides to leave the house prematurely.

Tuesday, April 24th, 2007

s1e21: Happy Ending

Before the roommates attempt to reconcile broken friendships as they anticipate their exit from the house, a flirty Zara rarifies the girls' attempt to stage a charity fund-raising event.
Season 2
Tuesday, December 4th, 2007

s2e1: Bad Company

Seven all new ?bad girls? swarm in on Los Angeles and try to coexist with one another in the same luxurious abode. But the battle lines are drawn when they realize there aren't enough freebies to share.

Tuesday, December 11th, 2007

s2e2: Battle Lines

After two distinguishable competing groups start to take form, the women cool down their malicious spitefulness when a studly local man arrives.

Tuesday, December 18th, 2007

s2e3: Spilled Milk

The women dish on one another---literally---when tensions between Neveen and Darlen boil over, resulting in a fierce food fight.

Tuesday, January 1st, 2008

s2e4: Music & Lyric

As Lyric tries to hit all the right notes in her pursuit of music-industry success, the other "bad girls" seemingly find some harmony of their own.

Tuesday, January 8th, 2008

s2e5: Pop Off!

Tanisha continually puts Cordelia down, but things become more tense when Cordelia regains her confidence.

Tuesday, January 15th, 2008

s2e6: Prank Wars Part 1: Party Girls Strike Back

A battle rages as two household groups, the Hyenas and the Party Girls, start playing pranks on each other. Meanwhile, Cordelia's flirting with another man are causing issues with her fiancé.

Tuesday, January 22nd, 2008

s2e7: Prank Wars Part 2: Who killed Clay Boy?

A flood of foul pranks ensues when two bad girl factions battle for household control. When songstress Lyric returns she is appalled by all of the off-note behavior.

Tuesday, January 29th, 2008

s2e8: Prank Wars Part 3: Fat Lady Sings!

Tanisha and Jennavecia clash over juice. The drama gets juicier when the roomies' juvenile escapades exasperate Lyric, who decides to leave the house.

Tuesday, February 5th, 2008

s2e9: Love Conquers All

To help her cope with a shattered romance, Cordelia hits the bottle. In the meantime, the other "bad girls" offer support to Darlen as her drinking intensifies.

Tuesday, February 12th, 2008

s2e10: Return of the Juice; Death of the Truce

Tanisha and Jennavecia use pranks to climb their way to the top. Darlen contemplates her status in the Party Girls after having received a sobriety award.

Tuesday, February 19th, 2008

s2e11: Sucker Punched

Tanisha and Jennavecia take responsibility for their actions. Meanwhile, Cordelia is fed up with Scott and worries that dumping Taylor was a mistake.

Tuesday, February 26th, 2008

s2e12: Taken for a Ride

An eruptive conflict revolves around Jennavecia, as Darlen considers turning to the other clique. Meanwhile, the ladies attempt to throw their first work party.

Tuesday, March 4th, 2008

s2e13: Cordelia and the Chamber of Secrets

Jennavecia fakes being sick to get out of going to a meeting with Craig. She quits her job. Cordelia misses her boyfriend and regrets her decision to break up with him. Meanwhile, a new roommate (Andrea) arrives.

Tuesday, March 11th, 2008

s2e14: Bad Riddance

Jennavecia quits her job and must leave the house; Cordelia emerges as the new leader of the Party Girls.

Tuesday, March 18th, 2008

s2e15: With Friends Like These...

Hanna and Tanisha confront Neveen regarding her judgmental behavior. An ex-roommate badmouths Cordelia to Scott and Cordelia is looking for someone to blame.

Tuesday, March 25th, 2008

s2e16: Threesome and Then Some

Cordelia and Andrea grow tighter, and their friendship just might progress to an interesting new level; the girls get slinky when they throw a lingerie bash

Tuesday, April 1st, 2008

s2e17: Disorderly Conduct

Household tension and cliquish abuse push Andrea to the breaking point. Elsewhere, Tanisha throws a slumber party in hopes of uniting the women

Tuesday, April 8th, 2008

s2e18: The Ugly Drunkling

Drunken Cordelia becomes an emotional wreck and vocalizes her deep-seated "ugly girl" complex. Tensions continue to rise between Cordelia and Andrea, and Cordelia's past is revealed to the Hyenas, who use every opportunity to exploit it, forcing Cordelia to alienate the other girls. Andrea vents via an online blog that may come back to haunt her.

Tuesday, April 15th, 2008

s2e19: Ghouls Gone Wild

Darlen takes her frustrations out on an annoying club patron. Cordelia decides to stop drinking and seeks help from her housemates.

Tuesday, April 22nd, 2008

s2e20: Three's A Crowd

Andrea's boyfriend Josh visits the house and repulses all the girls, especially jealous Cordelia. When one of the girls leaves her MySpace blog unattended, the stage is set for a colossal confrontation.

Tuesday, April 29th, 2008

s2e21: Happy Trails

Andrea gets upset after the other girls give her a hard time for what she wrote in her diary and decides to leave the house. Meanwhile, the girls go out to a bar and get in a bar fight. Tanisha gets arrested.

Tuesday, May 6th, 2008

s2e22: Pimp Down

As the end of their "bad girl" reign draws nigh, the ladies decide that heavy-partying time is in order. But unforeseen dramas develop, and the women deal with one of their own behind bars.

Tuesday, May 13th, 2008

s2e23: All BAD Thing Must Come To An End

Tanisha is still angry with the other girls about her stay in jail. The girls all say a tearful good-bye at the airport.

Tuesday, May 20th, 2008

s2e24: Unfinished Business: Reunion

Star Jones hosts this reunion edition, in which the women reassemble to reflect on Season 2's dramas, tantrums and brawls and takes viewer questions.
Season 3
Tuesday, December 2nd, 2008

s3e1: Breaking and Entering

Seven new Bad Girls break into their new home and waste no time ganging up on their least favorite roommate. The first night out proves to be a disaster when the girls get bounced from several clubs for their bad tempers.

Tuesday, December 9th, 2008

s3e2: I Got Your Backbone

Tiffany and Kayla call a temporary truce, but Ailea continues to fuel the fire. Amber B. breaks off her relationship with a boyfriend back home just in time for the girls to go speed dating.

Tuesday, December 16th, 2008

s3e3: Boston Tea Party

Whitney demands an apology from Kayla for her remark. Ailea and Tiffany watch, but when the girls start throwing things, they step in to break up the fight. Sarah and Amber B. commiserate at the pool about not being the hottest girls in LA. Then Amber B. gets a guy and rubs it in Sarah's face causing a rift. The girlfriends are shocked when they meet Ailea's Internet boyfriend. Kayla is rushed to the hospital after a drunken night at a strip club.

Tuesday, January 6th, 2009

s3e4: The Naked Truth

Kayla returns from the hospital with little to no memory of the events from the night before. Tiffany reaches her breaking point with Kayla and her wild antics and suddenly abandons her neutral position in the house. Meanwhile, tension builds between Ailea and Amber M. as Ailea grows tired of her rude comments towards Kevin. And a budding romance gets steamy between Amber B. and her new boy toy Greg until she discovers some of his lies he told her and secrets he kept from her.

Tuesday, January 13th, 2009

s3e5: The Tipping Point

Tiffany's friendship with Marcus becomes more serious, even though she has a boyfriend back home. The Bad Girls get their first job selling lingerie to people on the streets of Los Angeles. Meanwhile, Whitney's hard-nosed facade begins to crack in the wake of her friend's death. The two Amber's get attacked in the club, which results in an all out brawl between the bad girls and local club goers. Tension between Kayla and Amber M. reaches its breaking point, and it results in a nasty cat fight between the two, which ends with Kayla leaving the house.

Tuesday, January 20th, 2009

s3e6: Popping In!

Amidst a growing division in the house, the Ambers play a prank on the other girls with the help of Bad Girls vet Tanisha. The girls go surfing, and Amber M. gets a little close with their instructor in the club restroom. Amber M's pranks take a toll on Whitney and ignites a confrontation in the limo. Guest stars: Season two's star Tanisha Thomas

Tuesday, January 27th, 2009

s3e7: Who Is This Bitch?

The newest bad girl, Ashley puts the Fab Four on instant defense, but the Ambers jump at the opportunity to make an ally. Ailea hooks up with a local club goer, and fears the impact of a drunken mistake on her relationship with Kevin. New roommate Ashley joins the club.

Tuesday, February 3rd, 2009

s3e8: What Happens in Vegas...Airs on TV

The girls descend upon Las Vegas, where gambling, partying, and wedding bells ripple through Sin City. A small joke by the Ambers strengthens the great divide in the club, and leads Ashley to question her allegiance to the blond duo. The girls band together to put on a sexy live stage show, living out the ultimate Fantasy in Sin City. Guest stars: Fantasy Girls, Carrot Top and Cris Judd.

Tuesday, February 10th, 2009

s3e9: This Is NOT the Amber Show

It's all out war when Ashley joins forces with the Fab Four and brings some explosive revelations about the Ambers with her, while Sarah gets serious with her relationship with Noah and decides to take an uncharacteristic approach to their relationship. The Fab Five become apart of bar brawl at a rock concert.

Tuesday, February 24th, 2009

s3e10: Ailea of the Storm

As the dust settles from an explosive evening, the Ambers find themselves outcasts in their own home. Kayla makes a surprise return.

Tuesday, March 3rd, 2009

s3e11: Make a Run For the Border

Kevin tries to win Ailea back, but a handful of hookups prove that Ailea has other plans. The girls take a walk on the wild side as they rub shoulders with the porn industry at a movie premiere. A surprise trip to Cancun, Mexico causes an even deeper divide among the roommates. A mix of alcohol and heightened tensions turns ugly when a domestic fight erupts into a street brawl. Guest stars: Jessie Jane and Evan Stone.

Tuesday, March 10th, 2009

s3e12: The Cookie Crumbles

The girls try to piece together the circumstances surrounding the street fight in Cancun, and come to terms with the reality that one of them may be sent packing for good after the local authorities intervene. Whitney and Ailea must leave the house.

Tuesday, March 17th, 2009

s3e13: This IS the Amber Show

"The Amber Show" comes alive in Hollywood where the Ambers take a trip down memory lane exposing never-before-seen footage from the third season.

Tuesday, March 24th, 2009

s3e14: All's Well That Ends Bad

The girls return from Mexico for their final days in the house. But the days don't end quietly as all hell breaks loose when Amber M. admits that she has a problem with Tiffany's closest male friend. Sarah admits to Noah that she was unfaithful in Cancun, while the girls are determined to make sure Amber B. stays away from Scott when she returns home.

Tuesday, March 31st, 2009

s3e15: Unresolved Issues: Reunion

Perez Hilton host as The Ambers, Tiffany, Sarah, replacement roommate Ashley, and even expelled members Kayla, Ailea and Whitney reunite for the first time together since production wrapped five months ago.
Season 4
Tuesday, December 1st, 2009

s4e1: Off The Wall

The Season 4 opener introduces seven new "bad girls"?Annie, Flo, Kate, Kendra, Natalie, Portia and Amber?who swoop in on a luxury Los Angeles mansion and try to coexist with one another.

Tuesday, December 8th, 2009

s4e2: I Run LA!

Self-proclaimed house leader Natalie is in for a rude awakening when the other Bad Girls won't bend to her ways, leading to an explosive battle that could send one of them packing. While the other girls resist various attempts at house dominance by Natalie, Kate quickly discovers her inner Bad Girl when she stands up to the house dictator. Kendra and Natalie's budding alliance is threatened when the two come to blows during an explosive argument.

Tuesday, December 15th, 2009

s4e3: No More Mr. Nice Girls

Flo unleashes her wrath upon the house when she is unexpectedly betrayed, while Kendra makes a shocking decision that rips the house in two.

Tuesday, December 22nd, 2009

s4e4: Can Buy Me Love

Portia's home life takes its toll, and she snaps when Natalie goes too far; Annie tries her luck at speed dating. Portia leaves the house.

Tuesday, January 5th, 2010

s4e5: Don't Sweat The New Bitch

Newest bad girl Lexie arrives at the house and stumbles into a house divided where she is expected to choose sides; Natalie's relationship with Olamide takes a turn for the worst, leading her to set her sights on a new man.

Tuesday, January 12th, 2010

s4e6: Paul and Kate Plus Hate

Kate's boyfriend Paul visits, bringing out the worst in Natalie, and prompting Kate to defend her man's honor; Flo's disapproval of Kendra's promiscuous lifestyle leads to a confrontation between the two.

Tuesday, January 19th, 2010

s4e7: Bad Break

When Flo sets out to woo a woman, an appalled Amber's disapproval of Flo's same-sex desire ignites a fiery confrontation that might change the house dynamics for good. Meanwhile, the ladies pose for a photo shoot, and they reassemble with the baddest "bad girl".

Tuesday, January 26th, 2010

s4e8: Friend??? Or Frenemy?

Natalie lures Kate into an unlikely alliance, triggering an angry backlash from the rest of the house, specifically Kendra. Elsewhere, Annie becomes fed up with being walked all over and finally defends herself while developing a harder edge.

Tuesday, February 2nd, 2010

s4e9: Sex, Lies and Bigfoot

Kate's relationship with Paul is doomed after she has a bisexual experience, while Natalie and Flo become fierce rivals.

Tuesday, February 9th, 2010

s4e10: Go With The Flo

Flo's toxic attitude continues to alienate the girls, leading to the most shocking goodbye in Bad Girls history. Meanwhile, Natalie gains Amber's respect during a street brawl between Amber and a club patron. Amber's boyfriend visits, giving Amber a new sense of hope for their relationship.

Tuesday, February 16th, 2010

s4e11: The Puppet Master

The ladies head to Santa Barbara for a girls' getaway and a respite from thorny mansion politics. But there's a collision course of egos and wills between Kendra and Natalie, resulting in a no-holds-barred street fight.

Tuesday, February 23rd, 2010

s4e12: Clip Show

The clip show highlights season four's dramas, and allows viewers to see what they didn't get to see on TV and also personal thoughts from the original eight bad girls about their season. Included in the special are never-before seen footage and extras that weren't showed on televison.

Tuesday, March 2nd, 2010

s4e13: Amber Alert!

Wednesday, March 10th, 2010

s4e14: Out With a Bang
Season 5
Tuesday, August 3rd, 2010

s5e1: Welcome to South Beyotch

Tuesday, August 10th, 2010

s5e2: Check Your Baggage

Tuesday, August 17th, 2010

s5e3: Dude, Where?s Your Ca$h?

Tuesday, August 24th, 2010

s5e4: Talkin? Smack

Tuesday, August 31st, 2010

s5e5: Beach Blanket Bad Girls

Tuesday, September 14th, 2010

s5e6: Jamaican Me Crazy

Tuesday, September 21st, 2010

s5e7: Threesomes A Crowd

Tuesday, September 28th, 2010

s5e8: Departures and Arrivals

Kristen and Lea turn against Danielle; unexpected company arrives

Tuesday, October 5th, 2010

s5e9: Life's a Bleach

Christina crosses Lea and Kristen; Erica and Brandi attempt to control the new roommates.

Tuesday, October 19th, 2010

s5e10: Who Runs Miami?

Tuesday, October 26th, 2010

s5e11: Brandi on the Rocks

Tuesday, November 2nd, 2010

s5e12: The Wicked Witch Of Key West

Tuesday, November 9th, 2010

s5e13: Punching Out

Tuesday, November 16th, 2010

s5e14: Reunion Part 1

Tuesday, November 23rd, 2010

s5e15: Reunion Part 2
Season 6
Monday, January 10th, 2011

s6e1: It's Hotter In Hollywood

A fight between Nikki and Jade ends up being to much to handle for Jade she decides to leave as she feels she doesn't belong in the house.

Monday, January 17th, 2011

s6e2: Broverload

Nikki's tantics rubs the house the wrong way. Meanwhile, an altercation between Nikki and Lauren results in a visit to the hospital.

Monday, January 24th, 2011

s6e3: Pool Charks

A new bad girl arrives at the house and stirs up trouble. Attention giver, Nikki strikes Char to her boiling point, trigger her to divide the house in order to kick Nikki out of the house for good.

Monday, February 7th, 2011

s6e4: From Ashes to Clashes

Ashely's unfinished business with the girls in the bar isn't over, when she and her friends heads home to confront her roommates.

Monday, February 14th, 2011

s6e5: Kentucky Fried and Char Broiled

Char's and Lauren's friendship cease in the house when the two engage in an confrontation.

Monday, February 21st, 2011

s6e6: Play With It

A newbie roommate gets off to a bumpy start with tricky Nikki. Meanwhile, Lauren tries to get Char kicked out of the house, and three bad girls audition for Playboy.

Monday, March 7th, 2011

s6e7: Beat-Down Barbie

The girls go on air live with Dr. Drew.The girls go out to a club but Kori misbehaves and fights with a club goer with ultimately leads to one of the biggest fight of the season; Kori vs Ashley. Char's alliance crumbles after since she didn't help Kori.

Monday, March 14th, 2011

s6e8: Weak Sauce

Trouble looms for Jennifer when nemeses Nikki and Lauren gain an unforeseen ally. Meanwhile, Jessica's hard-partying brother arrives at the house. Newbie Wilmarie makes a shocking entrance.

Monday, March 21st, 2011

s6e9: Power Trippin'

Wilmarie and Nikki continue to provoke Jennifer when Nikki starts to pack Jennifer's stuff. Char goes on a date. Meanwhile Lauren and Jessica get into a fight.

Monday, March 28th, 2011

s6e10: Wilma goes BAMM-BAMM

The girls attend a dodgeball game with 2 teams Nikki Lauren and Wilma vs Char Kori and Jessica. The girls go out and Nikki reveals she is on the hunt for a guido while Char and her minions go bowling. Wilmarie starts to drift away from Nikki after Nikki makes her cry. When Nikki continues to instigate drama, her and Wilmarie engage in an altercation in the limo

Monday, April 11th, 2011

s6e11: Don't Hate La Playa

After the altercation in the limo the girls go to Mexico to cool off. Nikki ruins her friendship with Lauren and tries to get on Char's good side. Wilmarie and Nikki get into another fight which ends with one of them leaving the house for good.

Monday, April 18th, 2011

s6e12: Army of One

Nikki forms a surprising friendship with fellow leader of the house, Char. Which causes Wilma to strike back and fight getting one of the two kicked out. Lauren rebounds.

Monday, April 25th, 2011

s6e13: Only the Bad Remain

All the bad girls of the season reunite for a glamour photo shoot.

Monday, May 2nd, 2011

s6e14: Reunion: Part 1

Perez Hilton hosts as the Season 6 cast reunites to discuss unfinished business, and the sparks continue to fly.

Monday, May 9th, 2011

s6e15: Reunion: Part 2

Perez Hilton hosts as the Season 6 cast reunites to discuss unfinished business, and the sparks continue to fly.
Season 7
Monday, August 1st, 2011

s7e1: I Got the Voodoo for U

"The Bad Girls are back, but this time they're living large in New Orleans! Friendships quickly form among the housemates, but will these new bonds survive the first night out in the Big Easy?

Monday, August 8th, 2011

s7e2: Call Me Karma

Shelly leads the roommates in an attempt to push Judi out of the house while coming to terms with her girlfriend's deployment to Iraq. Judi reaches her breaking point.

Monday, August 15th, 2011

s7e3: A Tale of Two Cliques

The house begins to split into two groups as Mardi Gras begins in New Orleans. Judi remains an easy target for the Bad Girl bullies but finds allies in Nastasia, Tiara and Angelic.

Monday, August 22nd, 2011

s7e4: Can I Bayou A Drink?

Battle lines are officially drawn after an explosive clash between Nastasia and Shelly. Tasha finds flaws in Priscilla's potential suitor and offends Shelly with homophobic remarks.

Monday, August 29th, 2011

s7e5: Playing for the Other Team

The girls escape house tensions by booking a suite on Bourbon St. for Mardi Gras weekend, but drama tags along when Shelly finds herself questioning who her true friends are.

Monday, September 5th, 2011

s7e6: Better off Dread

After her allegiance is questioned, Angie goes on the offense against her former besties, while Tasha and Tiara go head to weave over a guy.

Monday, September 12th, 2011

s7e7: Cat Scratch Fever

Angie's battle with her former BFF's turns into a nightmare after she and Shelly land in jail, while a new house trend of pranking has explosive consequences.

Monday, September 19th, 2011

s7e8: An Eye for An Eye

With revenge on her mind, Nastasia attempts to track down the person who destroyed her contact lenses, while Judi sets her sights on a roommate to send packing.

Monday, September 26th, 2011

s7e9: Revenge is a Dish Best Served Cold

The roommates come to terms with the shocking consequence from Judi and Priscilla's fight.

Monday, October 3rd, 2011

s7e10: Truces, Tirades and Tiaras

New girl Cheyenne pushes all the wrong buttons and alienates herself, while Judi's antics lead Nastasia and Shelly to call a shocking truce!

Monday, October 17th, 2011

s7e11: Keeping It 100

The girls head to Barbados; Judi's antics lead to a giant target placed on her head.

Monday, October 24th, 2011

s7e12: Can't Teach Old Dogs New Tricks

Shelly plans a charity event; one of the girls is sent packing; Nastasia devises a plan to pay Shelly back for messing with her contacts.

Monday, October 31st, 2011

s7e13: Parting Shots

Nastasia settles the score with Shelly; Tiara is on a mission to get rid of Cheyenne; Shelly tells a shocking truth to Judi.

Monday, November 7th, 2011

s7e14: Reunion Part 1

Perez Hilton hosts the first part of a two-part reunion where the Bad Girls look back on their experience in the house, but not without some drama.

Monday, November 14th, 2011

s7e15: Reunion Part 2

Perez Hilton hosts the second part of a two-part reunion where the Bad Girls look back on their experience in the house, but not without some drama.
Season 1
Tuesday, May 1st, 2007

s1e22: Shrink Wrapped: Reunion

All the women through out the season return to the house and get together with a psychologist to analyze their past behavior, which doesn't sit well with Ty and Aimee. Also: Ripsi asks for Kerry's forgiveness.

Tuesday, June 5th, 2007

s1e23: Outrageous & Unseen

Aimee, Ty, Zara, Leslie, & Ripsi showcase highlights and unseen footage from the first season; three of the housemates prepare to leave for the Bad Girls Road Trip.
Season 4
Tuesday, March 16th, 2010

s4e15: Reunion, Part 1

Tuesday, March 23rd, 2010

s4e16: Reunion, Part 2
Season 8
Monday, January 23rd, 2012

s8e1: Throw-Up Throw-Down

The Bad Girls are back and they're better than ever! Meet the new girls and check out all the drama in the season premiere!

Monday, January 30th, 2012

s8e2: Weaving Las Vegas

Battle lines in the house are drawn as two cliques form. Jenna's defense of her friend Amy ignites hatred among the other girls, leaving Jenna's head on the chopping block.

Monday, February 6th, 2012

s8e3: Chicks Before Hicks

Erica and the twins plot to force Jenna out of the house, resulting in an epic showdown. Demitra faces the fallout of switching sides.

Monday, February 13th, 2012

s8e4: Sink or Swim

"New girl Elease arrives to an icy reception. The 'Original 6' make a pact against Elease, while former Bad Girls Nastasia and Tiara return to stir up a bit of their own drama.

Monday, February 20th, 2012

s8e5: A New Elease on Life

Tired of the drama, several of the Bad Girls attempt to call a truce with Elease. Amy finds a new man and christens the Bad Girls house by cheating on her guy back home.

Monday, February 27th, 2012

s8e6: Bed, Bathing Suit and Beyond

An alliance begins to form in the house between Elease, Erica, Gia and Demitra while the twins remain hell-bent on sending Elease home.

Monday, March 5th, 2012

s8e7: Invasion of the Scavengers

Erica reunites with the twins after the other roommates get under her skin. Mimi's budding friendship with Elease makes her a target.

Monday, March 12th, 2012

s8e8: Sister Act

Monday, March 19th, 2012

s8e9: Evil Pair

When the twins try to stir up trouble in the house, the plan backfires. From the desert to the sea, the Bad Girls head south to Cabo, Mexico!

Monday, March 26th, 2012

s8e10: Double Trouble

After an epic showdown, the twins leave the house for good. The Bad Girls try to get Mimi to return to the house.

Monday, April 2nd, 2012

s8e11: Bad Girl Players

Two new roommates arrive to a house united as one of them is quickly targeted as the weakest Bad Girl ever. Gia is torn between two men.

Monday, April 16th, 2012

s8e12: Breakup Breakdown

Sickened by all the bad behavior, Mimi has a breakdown that makes Elease feel queasy. After a fight with her boo back home, Amy finds solace and a whole lot more in Camilla.

Monday, April 23rd, 2012

s8e13: Go Big. Go Home

As Camilla is not seeing eye-to-eye with her roommates, she battles it out to the end. Meanwhile, the other Bad Girls get emotional as they say goodbye and leave their mansion behind.

Monday, April 30th, 2012

s8e14: Reunion Part 1

The bad girls of Las Vegas reunite in L.A. to discuss the fights, arguments, and relationships they had while in the house.

Monday, May 7th, 2012

s8e15: Reunion Part 2

The bad girls of Las Vegas reunite in L.A. to discuss the fights, arguments, and relationships they had while in the house.
Season 9
Monday, July 9th, 2012

s9e1: One Night in Mexico

Monday, July 16th, 2012

s9e2: Wash, Rinse, Re-beat

The fireworks continue in the house as the rivalries heat up between Julie and Christina as well as Meghan and Rima. The girls gang up on Christina during a night at the bar.

Monday, August 20th, 2012

s9e7: Stage Bite

While Christina's departure takes the heat off the remaining Sad Girls, Julie and Falen begin to see Mehgan's true colors causing a rift in their clique. Rima ditches the drama with her boyfriend back at home in favor of a new man.

Monday, July 23rd, 2012

s9e3: Episode 3

Monday, July 30th, 2012

s9e4: Episode 4

Monday, August 6th, 2012

s9e5: Episode 5

Monday, August 13th, 2012

s9e6: Mexican Meltdown

In the wake of her violent episode, Christina struggles to keep her temper in control as Rima pushes her to the edge. A disastrous visit from Andrea's boyfriend leads her to wonder if he's the right man for her.
Season 12
Tuesday, August 12th, 2014

s12e13: Easy Come, Easy Go
Season 15
Tuesday, April 19th, 2016

s15e6: Recipe for Disaster

Tuesday, April 26th, 2016

s15e7: Birthday Blowout

Tuesday, April 5th, 2016

s15e4: A Family Affair

Tuesday, April 12th, 2016

s15e5: A Family Affair (and other tall tales) Part Deux
Season 16
Tuesday, September 27th, 2016

s16e2: Episode 2
Season 17
Tuesday, February 21st, 2017

s17e2: See Ya Later, INSTIgator

Kiyanna irritates her housemates with her flare for drama, testing her friendship with Keyaira. Meanwhile, alliances are forged when the subject of Susan's marriage comes to the fore, a development that forces Francesca to pick a side.

Tuesday, April 25th, 2017

s17e11: Reunion Part 1

Tuesday, May 2nd, 2017

s17e12: Reunion Part 2