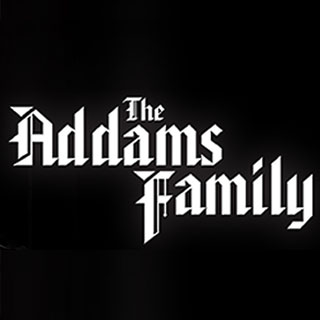 Season 1
Friday, September 18th, 1964

s1e1: The Addams Family Goes to School

Sam Hilliard, a truant officer, shows up at the Addams family home, due to the fact that Pugsley and Wednesday are not attending school. Soon he discovers, he's dealing with no typical everyday family.

Friday, September 25th, 1964

s1e2: Morticia and the Psychiatrist

Gomez and Morticia are shocked when Pugsley joins the boy scouts, begins playing baseball and gets a puppy. Fearing something is wrong, they turn to a psychiatrist.

Friday, October 2nd, 1964

s1e3: Fester's Punctured Romance

Uncle Fester puts an ad in the personals column and when he doesn't get an immediate response he's heartbroken. Later, the Addams family mistakes a cosmetics saleswoman as a respondent to the ad.

Friday, October 9th, 1964

s1e4: Gomez, the Politician

Sam Hilliard, the ex-truant officer, is running for city council. This puts Gomez in the campaign mood, and he decides to offer financial support.

Friday, October 16th, 1964

s1e5: The Addams Family Tree

Pugsley and Wednesday get into a fight over families, with their friend Harold, who says that his family is better than their family. This prompts the Addams family to look back in their family tree.

Friday, October 23rd, 1964

s1e6: Morticia Joins the Ladies League

Gomez and Pugsley visit an old friend of the family, who owns a circus. There, Pugsley befriends Gorgo the Gorilla who later escapes and follows Pugsley home. Meanwhile, Morticia has hopes of joining the Ladies League.

Friday, October 30th, 1964

s1e7: Halloween with the Addams Family

It was a dark and stormy Halloween night when Gomez recieves a new carving knife in the mail.

Friday, November 6th, 1964

s1e8: Green-Eyed Gomez

Lionel Barker, an old friend of Morticia' s, arrives at the house and Gomez is jealous of him.

Friday, November 13th, 1964

s1e9: The New Neighbors Meet the Addams Family

Hubert and Amanda Peterson are newlyweds, and they have leased the house next door. Their bliss starts to erode immediately when they see the Family washing their pet octopus and Fester testing dynamite caps.

Friday, November 20th, 1964

s1e10: Wednesday Leaves Home

Wednesday packs up her spider and runs away after being scolded for using Uncle Fester's blasting caps instead of her own.

Friday, November 27th, 1964

s1e11: The Addams Family Meet the V.I.P.'s

Visiting dignitaries from an Iron Curtain country want to see a "typical" American family. Mr. Harris, the Government agent, is resistant to the idea. Mr. Haan insists, so they get out the phone book and randomly select a name. They land on the Addams listing.

Friday, December 4th, 1964

s1e12: Morticia, the Matchmaker

Cousin Melancholia comes to seek solace at the Addams home. Melancholia's fiancee, Fred, has left to join the Foreign Legion. Morticia is determined to find her a new man and phones up Hasty Marriage.

Friday, December 11th, 1964

s1e13: Lurch Learns to Dance

Gomez and Morticia are concerned when Lurch refuses to go to the annual Butler's Ball. They then learn the reason, Lurch can't dance. The Addams family then tries to help him by teaching him how to dance.

Friday, December 18th, 1964

s1e14: Art and the Addams Family

Morticia has taken up painting and Gomez has art critic Bosley Swain evaluate her.

Friday, January 1st, 1965

s1e15: The Addams Family Meets a Beatnik

Rockland "Rocky" Cartwright III, a beatnik, crashes his motorbike in front of the Addams' house.

Friday, January 8th, 1965

s1e16: The Addams Family Meets the Undercover Man

Hollister is an undercover operative who's been picking up odd radio signals from the Addams house. Convinced they're spies, he recruits the postman, Briggs, to help.

Friday, January 15th, 1965

s1e17: Mother Lurch Visits the Addams Family

Lurch's mother is coming to visit, and he confesses that she doesn't know he's just the servant.

Friday, January 22nd, 1965

s1e18: Uncle Fester's Illness

Fester is becoming sick- He can't even run the trains.

Friday, January 29th, 1965

s1e19: The Addams Family Splurges

Gomez and Pugsley build a new computer, Wizzo, because the family wants somewhere new and interesting to visit.

Friday, February 5th, 1965

s1e20: Cousin Itt Visits the Addams Family

Cousin Itt arrives for a visit and settles into the attic. He's good at magic tricks, but restless.

Friday, February 12th, 1965

s1e21: The Addams Family in Court

Grandma's been telling fortunes as Madame Bovary, helped by Thing. She's even set up a tent in the living room. Morticia is appalled and wants her to stop. It's too late, though, as the police arrest her.

Friday, February 19th, 1965

s1e22: Amnesia in the Addams Family

Gomez is juggling with his Indian clubs and hits himself on the head knocking himself unconscious. When he comes to, his personality has drastically changed.

Friday, March 5th, 1965

s1e23: Thing is Missing

After Fester accidentaily insults Thing, Thing disappears. Gomez plays Sherlock Holmes to deduce who did it, deciding it must be Lurch because the butler always does it. Gomez offers a reward, and gets lots of things, but no Thing. Then a ransom note arrives, and Gomez realizes: 'He's been Thingnapped!' They call in a detective, Sam Diamond, since the ransom is to be paid in diamonds (the best they have, which are all cursed). Diamond has to drop the diamonds at the cemetery at midnight. He returns, shaken, to report that a hand grabbed the loot. He can't understand why they're so happy, but the Family realizes that it was all a hoax by Thing, who's been feeling neglected. He wanted to see if they cared enough to ransom him.

Friday, March 12th, 1965

s1e24: Crisis in the Addams Family

Fester's in trouble for breaking the water mains for the fourth time in a row. Their insurance policy pays for the repair, but is canceled afterward. Fester feels bad that the insurance coverage has been canceled and decides he'd better get a job to pay for a new policy himself, so he becomes an insurance salesman. Unfortunately, it's for their old company, and the only policy he sells is to the Family. Henson, the manager, wants Gomez to cancel, but Gomez refuses, saying it would break Fester's heart. Henson then calls the company's owner to report a swindle, but it turns out that Gomez is the owner. Gomez promotes Henson's underling to be Henson's new boss. Fester then breaks the water mains again, but at least their insurance covers it..

Friday, March 19th, 1965

s1e25: Lurch and His Harpsichord

Lurch' s harpsichord turns out to be a rare survivor of an extinct make, so Gomez is persuaded to donate it to the local museum. Lurch is left inconsolable, so the Family attempts to get him interested in other pursuits, like drums and needlepoint to no avail. Finally, Gomez and Fester make the ultimate sacrifice -they build Lurch a replacement.

Friday, March 26th, 1965

s1e26: Morticia, the Breadwinner

The stockmarket has collapsed, and thousands of people are going broke. Fester and Morticia think that the Family has lost all its money, while Gomez has bought a railroad to play with. Morticia rallies the Family to make money without telling Gomez, as it would upset him. Fester and Lurch start an escort service, Morticia teaches fencing and the kids start a henbane stand. Thing sells pencils. None of these are successes. Gomez is planning a vacation and the Family think he's lost his mind out of shock. Morticia decides to sell her jewels, so Fester blows open the safe. Inside is a railroad stock. Having heard about some mystery man buying railway stock, Morticia has Blooker the broker sell it to the "Mystery Man" which is Gomez. Gomez unwittingly buys his own stock. He' s puzzled by the whole thing as all their money is safe, except for that in the railroad, which sank into a swamp.

Friday, April 2nd, 1965

s1e27: The Addams Family and the Spacemen

There have been sightings of UFOs, and when Mr. Hinckley and Mr. Gilbert, investigators from the MSO (Mysterious Space Objects), comes across the Family on a moonlight picnic and snail hunt. They think that Lurch and Cousin Itt are aliens. The family believes the same of him and his assistant. The two 'aliens' seem shocked, so Gomez and Mortitia lock them up for their own protection. They then call Professor Altshuler for advice. Professor Altshuler thinks Martians have invaded and rushes over to see what the Addams Family has found. It turns out that Mr. Hinckley is his assistant, and the UFOs were Pugsley' s home made rockets.

Friday, April 9th, 1965

s1e28: My Son, the Chimp

Fester's working on a new experiment when something goes wrong. An organ grinder's chimp wanders into the house when Fester's experiment blows up. Pugsley was watching, and was knocked through a wall. When the smoke clears, Fester sees the chimp and thinks he's transformed Pugsley into the chimp. Morticia thinks the chimp is nice, but wants her son back. Fester tries contacting the spirit world for advice. Pugsley and tries to explain to Fester that he's behind a secret door. He's eventually freed and the chimp returned to his owner. Wednesday turns up with a new boyfriend - the invisible man's invisible son.

Friday, April 16th, 1965

s1e29: Morticia's Favorite Charity

There's a local charity auction being run by Mr Henson, and the Addams Family hears about it. He doesn't want their help, but they insist on donating items to it, Morticia complained that the attic it too full and needed cleaning. Morticia offers a baby strangler plant and a moose's rear clock (the tail swishes on the hour). Other donated treasures include: Wednesday's headless Mary, Queen of Scots doll, the old flogging table, and a shrunken head. Thing's box is accidentally donated as well. Pugsley is depressed and hides in the chimney because one of the items was his wolf's head clock that howls on the hour. Eventually after much prodding Mr. Henson accepts some of the items. At the auction, Henson almost likes a suit of armor the Family gave until he discovers Uncle Fester is still inside it. Morticia decides they'll have to get Pugsley's clock back to get him out of the chimney. Gomez bids at the charity auction to retrieve it but is out bid for it. Mr. Clayton buys the clock. and

Friday, April 23rd, 1965

s1e30: Progress and the Addams Family

Mr. Henson has now been made city Commissioner, and he condemns the Addams Family house to evict them and build a freeway in its place. Gomez has ignored notices of condemnation. When the Addamses hear a series of loud explosions not traceable to any family members, they discover that the trees around the house are being blown up. When the demolition crew tries to set up the charges to destroy the house, Gomez has them thrown out. Mr. Henson comes over, giving them 24 hours to vacate. Gomez decides that he'll fight City Hall and challenge them legally , but sneakily. He calls the Hensons over and announces he's bought a new plot of land, where he aims to relocate the Addams family house and creating a new set of swamps. It's the plot next to the Henson's house. The next day, they begin to move the house (as their current neighbors cheer), but Henson hastily revokes the freeway plan and buys the plot from Gomez. The Addams Family home now is returned to its original site.

Friday, April 30th, 1965

s1e31: Uncle Fester's Toupee

Fester's pen-pal Madelyn Cavendish Beauregard Faversham Firestone Smith, from Paris, Illinois is coming to visit him. He's told her he's a handsome, romantic type with a lot of hair and is very athletic. Gomez and Morticia convince Fester he needs a hairpiece and Gomez calls in Max, a toupee salesman. Max is terrified and leaves the house at a gallop, forgetting his samples. Fester can't decide which to keep. Madelyn arrives, and is attracted to Fester, and when she speaks French, he's hooked. Then she starts to realize that Fester's not what he appears to be and finally storms out. Fester' s not too bothered. He uses the spare wigs for target practice.

Friday, May 7th, 1965

s1e32: Cousin Itt and the Vocational Counselor

Itt is trying to decide on a career. Morticia suggests he become a marriage counselor, and she and Gomez pretend to have problems for Itt to solve. 'You just think of me as a plaything', she accuses Gomez. Itt manages only to make matters worse, and Gomez and Morticia spend the night apart. Both make up in the morning, but realize Itt isn't cut out to be a marriage counselor. They call in Mr. Phelps, a vocational guidance expert. Phelps thinks Itt is impossible, but stays when Gomez offers him a large amount of money. Itt takes a Rorschach test, and gets them all right. And when Itt takes word association, he again passes - though Phelps isn't sure how he understood Itt! Phelps becomes enthusiastic, and decides that the best possible career for Itt is . . . as a marriage counselor. Gomez calls: 'Lurch, show this quack the door!' Itt finally gets a job in Pango Pango, an island in the South Seas, as a tourist guide.

Friday, May 14th, 1965

s1e33: Lurch, the Teenage Idol

Lurch records a song at the harpsichord which eventually attracts swarms of screaming teenage fans to the house. The rest of the family thinks it is an invasion. Morticia has a wonderful thought - Lurch is such a marvelous musician, would he not make a great pop star? Mizzy Bickie, record promoter, agrees once he hears Lurch, but Lurch is reluctant. Gomez insists, and when the recording is played on the radio, Lurch becomes a huge star. Kids storm the house, and Lurch likes it. Lurch starts to neglect his butlering duties, and fan mail starts arriving by the truck-load. Bickie wants Lurch to do a world tour, which Lurch agrees to. He gives the Family a signed photo of himself. Gomez likes it, 'Best picture you ever took, Lurch. Doesn't look a bit like you.' Outside the house, Lurch encounters the down side of fame when his fans mob him. He decides he prefers the safe life with the Family and gives up showbiz.

Friday, May 21st, 1965

s1e34: The Winning of Morticia Addams

Fester reads an article that claims that apparently happy marriages are dangerous, because there is sickness hidden within. Since Gomez and Morticia are so happy, Fester thinks he'd better help out and make them have a few fights for their own good. He visits Drasi Dumo, Gomez's yoga master, and has Gomez thrown out of his yoga society saying that Morticia's requested it. Fester's plan backfires because Gomez enjoys being with Morticia all that time he would have spent on yoga. Fester then calls the article's author, Dr. Chalon, who comes to offer advice. He's very attracted to Morticia, and Fester stirs this up to cause trouble. Dr. Chalon is the best swordsman in France, and Gomez challenges him to a duel. Fester's getting worried, but Gomez would rather be dead than lose Morticia. Dr. Chalon calls off the fight, declaring that their marriage is perfect just the way it is.
Season 2
Friday, September 17th, 1965

s2e1: My Fair Cousin Itt

Gomez has written a play for the Family to celebrate Wednesday's birthday. Cousin Itt, Fester and Lurch all want to be the hero. Cousin Itt is brilliant as the hero, Claude, much to Fester's disgust, he wanted the role. Now all they need is a director, so Gomez decides to hire a professional. Erich von Bissell, who wants to rekindle his faded career, and thinks the play beneath him until Gomez offers $50,000. Meanwhile, Fester locks Itt in a chest so he can play the hero, Fester is in turn locked in the iron maiden by Lurch, who also wants the role. When Itt is freed, von Bissell refuses to work with him, especially when he hears Itt's voice. Offended, Itt hides up the chimney. Morticia coaxes him down and works on improving his voice. Itt slows his speech down to reveal a deep baritone, which von Bissell adores. Itt now gets airs and won't do a silly amateur play. Morticia is appalled and tries in vain to get the old Itt back. Gomez brings over producer Sam Detrick, who wants Itt to b

Friday, September 24th, 1965

s2e2: Morticia's Romance (1)

On Morticia and Gomez's thirteenth wedding anniversary, Morticia tells the children a bedtime story of how she and Gomez met. Gomez was supposed to marry her sister, Ophelia (also played by Carolyn Jones). Gomez was 22, and a hypochondriac. Grandmama invited Ophelia and her mother, Mrs. Frump, over. Ophelia is a blonde, sweetly good-natured and with a habit of strewing daisy petals everywhere. Gomez is unimpressed, but when her younger sister Morticia arrives, it's love at first sight. She has Kitty and Cleo with her. Mrs. Frump insists that Ophelia the older sister, marry first, but Gomez hates her. She's no only too bright and cheery, but also a judo expert with; penchant for flipping Gomez. Using judo, Ophelia forces Gomez to propose to her. Morticia goes to Gomez, who is playing with his train set, and tries to congratulate him. They blow up trains together. Morticia is obviously the one for him. When she speaks French it inflames his blood and Gomez is convinced. But what are they

Friday, October 1st, 1965

s2e3: Morticia's Romance (2)

Wednesday and Pugsley refuse to go to sleep until they are told the rest of the story of their parents' romance. Plans for Gomez and Ophelia's wedding continue. When Fester arrives, he's astonished to find that anyone wants to marry Ophelia, but then learns the truth. He decides that the perfect solution is to have Cousin Itt marry Ophelia, so Gomez can have Morticia. Ophelia is a fan mysteries, and no one is more mysterious than Cousin Itt! She's quite entranced with Itt. Meanwhile Gomez tries to hide in the tunnel under the house. Morticia finds him and forces him to talk to Ophelia. Gomez explains that he can't marry her, and to his surprise Ophelia doesn't care, she's smitten with Cousin Itt Gomez then proposes to Morticia, who accepts. The wedding continues, with a different bride than planned. Ophelia literally throws over Cousin Itt, he's too much of a playboy for her.

Friday, October 8th, 1965

s2e4: Morticia Meets Royalty

Princess Millicent von Schlepp, (who is actually Aunt Millie from Iowa) arrives for a visit in her sedan chair. She's a snob, even though her husband squandered all her money but oil stocks. She has a literal handmaiden, Lady Fingers, a hand that Thing falls desperately in love with. Millicent insists that they spruce up the place, and dress accordingly. Fester the Jester is not amused. They finally can take no more, and take her to a hotel. Oil is discovered on her property and she's rich again. Morticia is relieved that she's gone, and will give no more orders: 'The Addams Family is a democracy again. Thing is depressed, missing Lady Fingers. Gomez agrees to invite Millicent back. but Millicent has fired Lady Fingers and hired a new maid, Esmeralda, another disembodied hand. Thing goes missing, and Millicent discovers one of her bracelets has been stolen. She thinks Thing is guilty, but Gomez proves Esmeralda is the thief: Thing retums with Lady Fingers. The two are engaged. Millicen

Friday, October 15th, 1965

s2e5: Gomez, the People's Choice

Gomez is insulted by his latest tax bill, which is only $84, and complains to the mayor Henson. Mayor Henson misunderstands and offers him a rebate, convincing Gomez and Morticia that he's incompetent. Morticia convinces Gomez to run for office, so Fester gets out Wizzo (their computer) to help with political questions. Unlike Henson, Gomez won't lie and cheat, and the reporter who interviews him discovers Gomez has odd views, such as aiming to preserve picturesque slums. The Mayor challenges Gomez to a TV debate, which Gomez wants to weasel out of, but then gets utterly preoccupied with. Morticia is distraught and tries to get him to quit. When that doesn't work, she tries to convince people not to vote for Gomez, but her efforts all backfire. Gomez is about to be elected, but is disqualified on a technicality, which makes everyone happy again, especially the Mayor.

Friday, October 22nd, 1965

s2e6: Cousin Itt's Problem

Cousin Itt is shedding hair, and the family is worried that he'll lose his great good looks along with his hair. Fester gets out his chemistry set to produce a batch of hair restorer and prevent a disaster.

Friday, October 29th, 1965

s2e7: Halloween - Addams Style

It's Halloween, and Moticia is seen sharpening Gomez's knife. Gomez takes the knife, and starts to carve Uncle Fester's likeness. Uncle Fester is posing for a sculpture. He comments "I like to pose- it's so artistic!". Gomez reveals his masterpiece- a jack-o-lantern carved to look "exactly" like Uncle Fester. Then, it's time for the halloween festivities; Gomez and Fester bob for apples on opposite sides of a seesaw. Gomez then answers the doorbell, making Fester fall into his bucket of apples, and win automatically. The prize? A kiss from Morticia (she had planned it for Gomez). Gomez returns, saying it was Pugsley and Wednesday practicing their trick-or-treat routine. Morticia realizes they have nothing to give to the children. Gomez suggests a walrus tusk each. Morticia says "No, darling, it's halloween." Gomez says "2 walrus tusks?" Morticia says they want little goodies, so Gomez and Lurch use the guillotine to prepare some bite-size salamander sandwiches. Gomez and M

Friday, November 5th, 1965

s2e8: Morticia, the Writer

Morticia disapproves of the books the children are assigned from school, since they portray giants, goblins and ghouls as the bad guys. She sets up an office in a cave and starts writing better stories such as 'The Good Giant Slays Sir Lancelot' and 'Cinderella, The Teenage Delinquent'. Gomez is worried because she seems so obsessed and is afraid he'll lose her to her work. She asks him to send her story to Demon Press (she likes the name), and Gomez agrees to Fester's suggestion to change it and make it unprintable. When he does, though, Boswell, the publisher, arrives , thinking Morticia is a genius. He asks for $5,000 to publish the book, convincing Gomez he's a con artist. Gomez gives him $10,000 to get rid of him. Morticia returns to work, on Goldilocks next: 'Trust a blonde to bring on trouble.' Gomez discovers that Boswell was for real, and Morticia' s book is selling like crazy becoming the standard work for schools. When she reads it, though, she's appalled: the witches are ba

Friday, November 12th, 1965

s2e9: Morticia, the Sculptress

Morticia wants to do something to add to life artisticaily, so she decides to take up sculpting. Lurch carries in a huge rock for her and she sets to work. Three months later, Fester still isn't impressed, so Gomez calls in art critic Swain for an informed opinion. He suggests blowing the sculpture up, and Gomez has to hide this opinion from Morticia. He decides that the best way out of this is to get someone to buy it, and hires Sam Picasso (last seen in episode 14) to do the deed. Sam Picasso and Morticia instead decide to sponsor starving artists. Gomez is driven to distraction (and near-bankruptcy) by this, as Morticia neglects everything to concentrate on her work. Then she finds the children making fudge and is horrified. She decides she's been neglecting them and gives up sculpture. Gomez is more than happy, because he's been feeling neglected also, and Tish promises to make it up to him.

Friday, November 19th, 1965

s2e10: Gomez, the Reluctant Lover

Pugsley is all melancholic because he's in love with his teacher, Miss Dunbar. Gomez tries to cheer him by buying him a pneumatic drill, but Pugsley already has one. Pugsley tries to write a love letter, but he can't get it right, so he copies one of his father's old ones to his mother. He then sends the love letter to his teacher, Miss Dunbar. She's horrified and goes to visit Pugsley's father. Naturally, Gomez knows the letter by heart and she thinks he sent it. The shy and mousey Miss Dunbar is charmed and attracted to Gomez and attacks him. Gomez tries to put her off, without success. Fester sees him in a compromising position with Miss Dunbar and tells him, 'I don't know about you, but I come from a long line of stool-pigeons.' He tells Morticia, who confronts Gomez. Gomez explains that he's only wooing Miss Dunbar to show her she is an attractive woman and can get a man of her own. He's afraid to reject her because it might damage her self-esteem. Morticia doesn't buy it, and is

Friday, November 26th, 1965

s2e11: Feud in the Addams Family

It is aunt Abigail Quincy Adams (spelled with one D).

Friday, December 3rd, 1965

s2e12: Gomez, the Cat Burglar

After a large meal, Gomez gets sleepy. That night, he sleepwalks, and when he returns doesn't get up till four in the afternoon. The news is filled with the story of a cat burglar on the loose. He sleep-walks again that night, and the cat burglar strikes again. Fester stands guard, but falls asleep, and the Family is worried. Fester and Morticia find the stolen loot in their basement, and are afraid Gomez is the cat burglar sought by the police. They have to keep him from going out. Grandmama realizes that her yak stew is what's making him sleep-walk, and Morticia hypnotizes Gomez to find out why he's stealing. He's been reading about Robin Hood, and has been influenced to imitate him. Morticia wants to use hypnosis to cure him, but speaks French and he awakens. They lock him in the basement, but he escapes, returning at three a.m. with more loot. The others waken him and he realizes what he's been doing and is aghast. This time, though, the police have followed him. To prevent them fr

Friday, December 10th, 1965

s2e13: Portrait of Gomez

Strife magazine calls to tell Gomez that they're sending a photographer round. He thinks he's been chosen their Man of the Year. Morticia wants to supply her own picture of Gomez for the cover, but Cleopatra eats her favorite photo of Gomez. The photographer who took it is now out of business, so Fester volunteers to take a new one. When this doesn't come out properly Gomez retreats to the chandelier in despair. Morticia tracks down the photographer, and discovers he's now taking photos for drivers' licenses. All they need is for Gomez to apply for his license - but he can't drive. Lurch has to teach him, but when Gomez takes his test he terrifies the examiner. He can't understand why Gomez even wants a license. When Gomez explains, the examiner tells him that the photographer was fired anyway. Back to square one (and having given up driving) Gomez has Morticia paint his portrait. The photographer from Strife arrives, but he wants to photograph the house, chosen Spookiest House of the

Friday, December 17th, 1965

s2e14: Morticia's Dilemma

There's a letter for Gomez from Camplona, Spain - an old family friend, Don Xavier Francisco de la Mancha Molines is coming to visit. Don Xavier's daughter, Consuela, is getting married and has assumed it's to Gomez. They arrive with her Duenna, and Morticia catches onto the problem. She thinks Gomez is two-timing her or building up a harem. She goes to Itt for advice and he suggests using psychology. Gomez hires flamenco dancer Senior Cardona to entertain his guests, and the dancer and Consuela fall for one another. Gomez is still oblivious of everything until Don Xavier announces that he is betrothed to Consuela. Gomez naturally refuses to marry her. Don Xavier is insulted and challenges Gomez to a duel. During the fight, Thing prevents Don Xavier from running Gomez through, and Gomez accidentally brings the chandelier down on Cardona. Consuela is upset and announces that she's going to marry the dancer. Everything is resolved and everyone is happy once more.

Friday, December 24th, 1965

s2e15: Christmas with the Addams Family

Uncle Fester is chosen to slide down the chimney dressed as Santa Claus to prove the existence of St. Nick to the children. Fester gets stuck in the chimney, so Gomez, Lurch, Cousin Itt, and even Morticia and Grandmama each don a red suit and appear to the children.

Friday, December 31st, 1965

s2e16: Uncle Fester, Tycoon

Fester gets a letter from another of his pen-pals, Diana the bearded lady. Overcome with emotion, he proposes to her by mail. Morticia is worried about him and poses as Diana's mother (complete with beard) to try and talk him out of it. She accuses him of being unable to support her 'daughter', so Fester decides he has to get a job. He enrolls in a correspondence course in business and starts getting into it. He gets very aggressive and hones his bargaining ability. He impresses Logan with his skills and is offered a job. Meanwhile, worried, Gomez calls in a psychiatrist, Dr. Brown, to help cure Fester. When Logan comes to see Fester, Gomez thinks he's the psychiatrist and that he's trying to take Fester off to an institution. Gomez manages to get rid of Logan, and Fester decides he's had enough of work and gives up on his plans to marry. When the real Brown arrives he thinks Fester's crazy, but the Family thinks he's cured.

Friday, January 7th, 1966

s2e17: Morticia and Gomez vs. Fester and Grandmama

The children are bored. THey ask if they can go out to play, but Morticia absolutely forbids it; the weather is bright and sunny! Dreadful weather, if you're an Addams. Then, Granmama comes in, and comes up with the perfect solution to the children's boredom; She invites them to come watch her wrestle the alligator. THe children are reluctant at first, so Granmama offers to do it in the quicksand, and they happily oblige. Morticica comments on how Granmama is spoiling the children; she's been letting Pugsley sleep with his tarantula, she lets them sit on her back when she does pushups, "And I KNOW she's been telling them where I keep the yak fudge!". Then, they hear a knocking. They answer it, and Uncle Fester falls into Gomez's arms, carrying a big crate. Morticia demands to know what Fester was doing out there in this dreadful weather. Fester explains that they were clear out of dynamite, which he has in the crate! Now, they're both convinced that Fester and Grandmama are sp

Friday, January 14th, 1966

s2e18: Fester Goes on a Diet

Pugsley has been exercising, much to his parents' disapproval. Fester gets a letter from his French pen-pal, Yvette, who is coming to visit. He decides he has to get into shape, with the help of TV fitness guru Jack La Grann. Gomez and Morticia can't understand why he's doing this and think he's ill. They call in Dr. Motley, who panics at some of the results when he tests Fester and flees. When Fester accidentally hypnotizes himself in an attempt to get fit, Morticia uses the opportunity to question him. She comes to the conclusion he wants to become an astronaut. NASA isn't amused when she tries to talk them out of employing Fester, since they have no idea what's going on. Fester uses a mummy case as a steam bath to lose weight, and explains about Yvette. When she arrives, she's rather overweight and jilts Fester because he's too skinny!

Friday, January 21st, 1966

s2e19: The Great Treasure Hunt

In the attic the Family discovers Great-Grandfather Pegleg' s old sea chest. There's a treasure map in it. Gomez explains that Pegleg was buried at sea with 'full military honors - handcuffed, blindfolded, dropped off a plank'. Morticia wants to search for the treasure, but half the map is missing, so the first search is for the rest of the map. When Gomez finds it they charter a boat from Captain Grimby and his mate, Mr. Brack. Grimby becomes infected with greed, especially when Gomez offers him $200,000 for the charter. The sailors try to steal the map, but Fester walks in on them. They torture him to make him open the safe, but he enjoys that. He only gives them the combination when they stop. The safe is booby-trapped, and they're scared off. Also in the safe is a code book for the map. When they check it, it turns out that the treasure is buried under the house, not at sea. They dig up the treasure chest. They open the chest snd find that its filled with chocolate gold pieces.

Friday, January 28th, 1966

s2e20: Ophelia Finds Romance

Ophelia needs help with her latest romance. She met Horatio Bartholomew at a Lonely Hearts' Club, and Grandma Frump objects to him. Gomez and Morticia both think he's a phony, and try to convince Itt to marry Ophelia instead. She won't listen to them, and prefers Grandmama's opinion because Grandmama likes him. Horatio claims to have studied at Heidelberg. Gomez decides to test Horation and fences with him, and loses. He also loses at cards to him. Morticia tries to prove he's a ladies' man by flirting with him, but he rejects her for Ophelia. Then Gomez discovers that Horatio is actually the second richest man in the world and not a phony after all. He tries to make up for his suspicions by teaching Horatio Zen yoga, but Horatio hates it. Ophelia decides that this means he's unsuitable and breaks up with him. Itt reappears, having decided he'd like to marry Ophelia, and she carries him off. Nobody is too surprised, however, when she breaks off that romance as well.

Friday, February 4th, 1966

s2e21: Pugsley's Allowance

Pugsley wants some money and offers to work for it. This horrifies his parents, Addams don't work! They agree to let him work to teach him a lesson. Pugsley tries to get a job at the hospital, helping Dr. Bird with operations, but is thrown out. Then he sees Mr. Glenville at the bank and tries counting cash in a bank vault, which gets thrown out again. Next Pugsley tries to work at a funeral home, only to discover it's merely the front for a bookie joint run by Bennie. Pugsley convinces Wednesday to join him and they offer to trim hedges, wash the car and clear the attic for the Hensons (who should know better by now). Mr. Henson convinces them to do all the work for fifty cents. But when he checks on their work, the hedge is cut into hideous creatures, the car was washed by filling it with soap and water and the attic isn't merely cleared, it's gone. He threatens to sue Gomez, who threatens a counter-suit for exploiting the kids. Mr. Henson apologizes quickly, and Gomez buys his ruine

Friday, February 11th, 1966

s2e22: Happy Birthday, Grandma Frump

Annoyed by not being asked to contribute to a charity drive, Gomez decides he'll build his own old folks' home. Meanwhile, Granny Frump's birthday is coming up and she's been invited over. Gomez and Morticia plan to send her to a beauty spa, but Pugsley thinks she's heading for the retirement home. Fester thinks that's a good idea, but reluctantly suggests that she should make herself too useful to be sent away. Granny tries hard, but she overdoes it and upsets Lurch by stealing his chores. Wednesday tries to cheer her up by suggesting she act young. Granny overdoes that, too, dressing and acting like a child. Gomez and Morticia think she's cracked up, and call in Dr. Jonley to examine her. Fester discovers the truth and explains to Granny - who then mistakes Jonley for the beautician and insists on being taken away. She enjoys the mental hospital for a while, but leaves when they won't give her a perm.

Friday, February 18th, 1966

s2e23: Morticia, the Decorator

Morticia is caught up in the National Beautification Program and decides to become a decorator. Their new neighbors are the Digbys, and he's an insurance salesman. Gomez asks him to insure their art collection for a million dollars, and invites him to visit with his wife. They're taken aback by the Addams's house, and Mrs. Digby explains that they have to decorate their home. Morticia offers to help, and Mrs. Digby faints. Once the insurance papers are signed, Mrs. Digby claims she can't afford to use Morticia, thinking that will end matters. The Family feels sorry for the neighbors and order Lurch to take over a few decorating items. Fester disapproves and tries to sabotage this by substituting a genuine antique desk he loathes. Mrs. Digby thinks she's misjudged Morticia and asks her to do the rest of the house. Morticia complies, turning the garden into a desert, the house into a jungle and the basement into a swimming pool by flooding it. Mrs. Digby faints again. Morticia likes the

Thursday, February 25th, 1965

s2e24: Ophelia Visits Morticia

Ophelia is still having problems getting a man. As Gomez observes: 'In the school of romance, I'm afraid she's just a drop-out'. Ophelia's latest beau, Montrose, has left her (the sixth this year), for the Peace Corps. Fester decides to help her by joining the Peace Corps to enable him to look for Montrose. When Fester takes the exam the and returns him home. The family gets the news that the Peace Corps does not want Fester. They dare not break this news to Fester, who' s keen on his plan, so they try convince him to stay. Gomez pretends he's lost all his money and needs help, so Fester will stay. Morticia claims to need inspiration from Fester for her paintings, so he dresses as an angel and suspends himself from the roof. Ophelia is still pining for Montrose, who has quit the Corps and returns to her.

Friday, March 4th, 1966

s2e25: Addams Cum Laude

The school principal threatens to expel the children after they've been playing with dynamite caps. Morticia hears that Sam Hilliard, former truant officer, is now running a private school, Mockridge Hall. She wants to get the children enrolled. Mockridge Hall is strapped for cash and Mr. Hilliard can't turn Gomez's offer of $10,000 tuition. When Pugsley and Wednesday bring their pets to school, he expels them. Gomez thinks he's' cracked under the pressure of the money problems and he buys the school to run it properly. He renames it Addams Hall and Mr. Hilliard resigns immediately, so Morticia persuades Gomez to take over. The parents of the other pupils insist that Mr Hilliard return or they'll take their children out. Morticia is touched by their loyalty to Mr. Hilliard (actually, they're terrified of Gomez). Gomez brings him back with a promise not to interfere. Wednesday and Pugsley decide they prefer their old school, and return there.

Friday, March 11th, 1966

s2e26: Cat Addams

Kitty Cat seems to have a loss of appetite. At first, they suspect that he's just lonely, and try to find him a wife. However, Cousin Itt tells them that Kitty Cat may just have a cold. With that, Gomez calls Dr. Mbogo, the family witch doctor. He requests a house call, but Dr. Mbogo refuses; Kitty Cat's father ate his father! THen, they call a vet. However, he becomes scared to death of Kitty Cat (I don't blame him), so the Addamses try to get his confidence back, by treating other family members. He "cures" Uncle Fester and Cousin Itt, and even Cleopatra, but he runs when asked to treat Thing. Then, Grandmama tells them that the loss of appetite was due to Pugsley already feeding him!

Friday, March 18th, 1966

s2e27: Lurch's Little Helper

Morticia is afraid that they are overworking Lurch, so Gomez builds him a robot assistant. Lurch doesn't like 'Smiley until he realizes he's now the Head Butler. He then has Smiley do all of the work in his stead. The problem is Smiley is too strong, and this causes all kinds of complications, and he simply can't cook. Gomez begins wishing he'd never had this particular bright idea, since Lurch has stopped working. They decide to cure him by telling him! he's no longer needed and he can take a long rest. Lurch is now worried, because he likes his job, and he's afraid he's been replaced. Thing suggests sabotaging Smiley. When Gomez rings for Smiley, Lurch appears, with a wrench, to announce that Smiley has resigned...

Friday, March 25th, 1966

s2e28: The Addams Policy

Morticia has a new flame thrower, which Fester tests, setting their polar bear on fire. They make a claim to their insurance company, infuriating Mr. Henson the manager. His clerk, Joe Digby, had forgotten to cancel the Family's coverage. Digby is in a quandary as Gomez wants the bear replaced, but he can't find one big enough. Mr. Henson, furious, he has Fester re-enact the accident, and then fires Mr. Digby. Gomez feels sorry for the clerk and decides to help him by opening his own insurance company. The Family will be his staff, and they will specialize in covering people conventional insurance rejects. When their first client arrives, Fester gives him a medical exam that almost breaks his leg. Grandmama uses her crystal ball to work out his life expectancy and reveals him to be Mr. Henson in disguise. Gomez threatens to remove all his companies' insurance from Henson's firm, and Henson is faced with the staggering loss has to back down and rehire Digby. Digby manages to replace the

Friday, April 1st, 1966

s2e29: Lurch's Grand Romance

Morticia's old school chum Tiny Trivia arrives for a visit. She's into show-biz and very theatrical. Lurch fails for her, but she has no time for him. Wednesday tries to teach Lurch modern dance to help him snare Trivia, but that's a failure. Fester offers Lurch advice about women, which merely discourages Lurch, and he decides to kill himself. Gomez tries to help out by writing a suicide note, but Lurch changes his mind and decides to live. Morticia suggests serenading Trivia, this too ends in failure. Grandmama suggests a love potion. The love potion worked too well, and Trivia attacks Lurch, and then Gomez. The potion just makes her insatiable for all men. Fester tries to explain, but she goes for him next, and then Itt. Finally, the potion wears off, and she returns to normal. Lurch is glad to see her leave. Grandmama can't understand what went wrong, but will test the potion on herself next.

Friday, April 8th, 1966

s2e30: Ophelia's Career

Ophelia arrives in tears as usual, as she's been jilted again. Morticia thinks she should take up a career to distract her from her bad track record with men. Chemistry is a failure, so Cousin Itt offers to teach her singing. This doesn't work too well, and she sings like he talks. Gomez hires Signor Bellini to help with the effort. He gets furious with her and thratens to quit. Ophelia tries singing choral music, in a chorus of voices she is fabulous, which stuns Bellini. Six months later, she's audition ing for Signor Rudoipho, the great impresario. Fester tries to calm her nerves by giving her a throat tonic, which ruins her voice. Morticia tries to console her sister by writing a new opera for her, 'Afternoon In A Swamp'. Ophelia tries singing again and even cuts a record, which she sends the Family. She now has a two-tone voice.. . alto and bass.
Season 0
Sunday, October 30th, 1977

s0e1: Halloween with the New Addams Family

A revival of the popular '60s TV comedy series "The Addams Family" has them preparing for Halloween in their own inimitable way. Halloween with the New Addams Family was a 1977 NBC TV-movie. This TV-movie has John Astin, Carolyn Jones, Jackie Coogan, Ted Cassidy, Lisa Loring, and Ken Weatherwax reprising their roles from the 1960s series The Addams Family. Blossom Rock was ill at the time of the production causing her role of Grandmama to be portrayed by Jane Rose.

not specified

s0e2: You Rang Mister Addams

not specified

s0e4: You Rang, Mr. Addams

A short documentary about Charles Addams, the cartoonist who created the ghoulish characters of the Addams Family.

not specified

s0e5: Snap, Snap

not specified

s0e3: The Addams Family Portrait