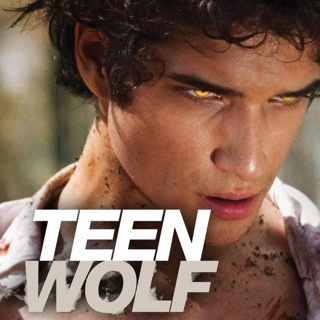 Season 0
Wednesday, June 29th, 2011

s0e1: Search for a Cure (1)

Episode 1 begins with Stiles in his jeep. First, Stiles hears a noise on top of his jeep. The noise was made by Scott. He is startled when Scott appaears. Similar to what Stiles did to Scott in the beginning of Wolf Moon Scott asks Stiles, what did you find out? Then, he shows Scott a video on his phone. The video shows a man detailing research about werewolves to a group of his peers. In the end the man is showed being laughed at for his belief and research in werewolves. At that point Stiles pauses the video and tells Scott, "This is the guy. This is your cure.

Wednesday, June 29th, 2011

s0e2: Search for a Cure (2)

Episode 2 begins with Stiles telling Scott, "This is the guy. This is your cure." Stiles tells Scott the man's name is Dr. Conrad Haberlind. He changed his name to Fenris due to the reaction of his colleagues when detailing his research on werewolves. Scott asks Stiles, Ok. So what makes you so sure he's got a cure? Stiles says he not sure but that he has reason to believe Fenris might due to information Stiles has gathered watching other videos on Fenris. Scott and Stiles watch more of the video. Stiles tells Scott that Fenris is the closet thing they got to a certified expert. In the end, Scott asks, how are we going to find this guy? Stiles replies, "I already did." Dr. Fenris is seen leaving a building.

Monday, July 4th, 2011

s0e3: Search for a Cure (3)

In Episode 3, Stiles and Scott track down Dr. Fenris. They see him in the parking lot, but instead of introducing themselves, they just scare him away. Stiles jumps on top of him. The man gives him his car keys thinking they are muggers. Stiles and Scott say they don't want anything just his help on werewolves. Dr. Fenris declines and says he doesn't do that anymore. He drives off. Stiles says he has a plan B ready. Scott asks, "Am I going to regret plan B?" Stiles replies, "Only if we get caught."

Monday, July 11th, 2011

s0e4: Search for a Cure (4)

In Episode 4, Stiles executes his plan B on Dr. Fenris. In this case plan B is to break into his house to see him. Scott says it's a bad idea. Stiles says he says all of his ideas are bad. Scott answers by saying because they are all bad. Stiles replies, "You learn more from failures than successes." Scott replies back, Well, you must be a genius by now." Stiles attemtps to break through the window but can't. Scott laughs and says, " What did we learn from that failure?" Stiles sarcastically laughs and replies, "Oh, that's funny. Wolf's got jokes tonight!" Scott, then looks under the mat near the door. As expected, he finds a spare key. The two let themselves in. Scott says what will they do now. Stiles wants to steal all of the files Fenris has on werewolves and put it on his phone. Fenris appears with a gun and sarcastically says to Stiles it's a good plan. Scott and Stiles look on in horror as they have been discovered.

Monday, July 18th, 2011

s0e5: Search for a Cure (5)

In Episode 5, Dr. Fenris finds Stiles and Scott and plans to gun them down after they tried to break in his house. Scott says that he wouldn't shoot because as a doctor he has an oath to help people. Fenris has second thoughts and lets them stay. He talks about a woman, a patient, he met who was severely injured in an accident. To his surprise, he sees that she has miraculous healing powers. Fenris says she was probably a werewolf. He talks about the werewolf mythology and why hunters want to kill them. Near the end of the webisode, he shows Stiles and Scott a picture of her and a picture of someone whom they recognize, it's Derek Hale. Dr. Fenris says that the woman could have possibly been his mother.

Monday, July 25th, 2011

s0e6: Search for a Cure (6)

In Episode 6, Scott and Stiles are talking to Dr. Fenris. Dr. Fenris talks about the difference between those who are born and those who are bitten. He tells Scott and Stiles about the ritual known as wolf moon. Dr. Fenris mentions that as a right of passage the wolf's strolled together in packs. The Alpha, Beta and Omega. The Omega being the lowest member of the pack. As Dr. Fenris is talking he grows fustrated because he cannot find his cigarettes. Stiles replies, You're a doctor and you smoke cigarettes?" At that point the doctor tells them their time is up. Scott asks for one more question. Is there a cure? The doctor replies, "Yes. Cut them in half. Death cures all ailments." Dr. Fenris apologizes but says he has never heard of cure. Then asks "Really, why are you so interested in this. It's just a myth." The doctor goes on about how he ruined his personal and professional life because of his belief in werewolves. He insists that Scott and Stiles leave. As they leave Scott tells Fenris that he still believes in it. "Don't you?" Fenris replies, "Sometimes. But then I snap back to reality." After a few moments, Scott tells the doctor Stiles was right, smoking is bad, but if he really wants his cigarettes. "They are on the shelf behind the books." Scott flashes his werewolf eyes and walks away. Dr. Fenris goes back inside and looks where Scott said they were and he found them. He rushes back outside only to find that Scott is gone.
Season 1
Sunday, June 5th, 2011

s1e1: Wolf Moon

When Scott suffers a werewolf bite, his strange new abilities begin to complicate his life - and his relationship with the new girl in town.

Monday, June 6th, 2011

s1e2: Second Chance at First Line

Scott struggles to balance his new life as a werewolf and the pressures of being a teen, all while avoiding werewolf hunters and trying to score a second date with Allison.

Monday, June 13th, 2011

s1e3: Pack Mentality

Scott and Allison end up in a group date; an animal attack has Stiles' sheriff father on the lookout.

Monday, June 20th, 2011

s1e4: Magic Bullet

A new hunter comes to town and shoots Derek, who is certain to die unless Scott can find the right kind of bullet that caused his injury.

Monday, June 27th, 2011

s1e5: The Tell

There's another animal attack involving Lydia and Jackson, raising more questions about wild animals. Meanwhile, Scott and Allison skip school and Derek must deal with the werewolf hunters on his own.

Monday, July 4th, 2011

s1e6: Heart Monitor

Scott tries to control his transformation so he can spend more time with Allison. Elsewhere, Derek continues trying to make an ally of Scott.

Monday, July 11th, 2011

s1e7: Night School

Scott and the others are trapped inside the high school as the Alpha draws near.

Monday, July 18th, 2011

s1e8: Lunatic

The hunt is on for Derek's whereabouts, meanwhile Stiles tries to help Scott with controlling his transformation when a second full moon is approaching.

Monday, July 25th, 2011

s1e9: Wolf's Bane

Jackson seeks out a specialist regarding the wound on his neck.

Monday, August 1st, 2011

s1e10: Co-Captain

Scott moves to protect his friends from the Alpha, meanwhile Stiles makes a discovery about Derek's family.

Monday, August 8th, 2011

s1e11: Formality

While Derek is still stuck in captivity, Scott's true identity might become public information.

Monday, August 15th, 2011

s1e12: Code Breaker

Caught in a war between hunters and werewolves, Scott seeks help from friends and enemies.
Season 0
Monday, May 21st, 2012

s0e7: Origins

Take a journey back to the beginning of 'Teen Wolf' to see how one bite would forever change Scott's life.
Season 2
Sunday, June 3rd, 2012

s2e1: Omega

When Lydia goes missing from the hospital, werewolves and hunters alike begin a search to discover not only where she is, but what she's become.

Monday, June 4th, 2012

s2e2: Shape Shifted

The night before the new full moon, Isaac's father is murdered. When he's taken into custody, Scott, Stiles and Derek resolve to break him out before the Argents get to him first and before the newly bitten teen turns into a werewolf.

Monday, June 11th, 2012

s2e3: Ice Pick

Scott tries to keep Derek from creating new werewolves; Argent officially begins Allison's training; the new creature in town takes another victim.

Monday, June 18th, 2012

s2e4: Abomination

The new shape-shifter strikes again, and Scott recruits a reluctant Allison to acquire a rare book in Gerard's collection.

Monday, June 25th, 2012

s2e5: Venomous

Derek believes that Lydia is the shapeshifter they are after; Scott gathers forces for protection.

Monday, July 2nd, 2012

s2e6: Frenemy

With startling new information about the shapeshifter, Scott and Stiles hurry to protect their friends while Allison is given an investigative task by her family.

Monday, July 9th, 2012

s2e7: Restraint

As Lydia begins to make connections about the bite from Peter, Jackson causes new problems for Scott and Stiles while Derek has a crisis of faith in his leadership as a new Alpha.

Monday, July 16th, 2012

s2e8: Raving

Chris, Scott and Stiles struggle with how to stop the Kanima; Scott and Stiles plan to trap the Kanima at a warehouse party, where Erica will also be present, while Allison's mother plans to take Scott down. Chris and his team of hunters face Derek in a confrontation.

Monday, July 23rd, 2012

s2e9: Party Guessed

Even as his relationship with Allison becomes further strained, Scott and Stiles must attend Lydia's birthday party while Derek locks his new wolves up to watch after them on their first full moon together.

Monday, July 30th, 2012

s2e10: Fury

Allison tracks Derek to the sheriff's station, where Scott, Stiles, Melissa and Sheriff Stilinski are being held hostage.

Monday, August 6th, 2012

s2e11: Battlefield

Scott plays in the championship lacrosse game and must also figure out a way to stop Gerard. Meanwhile, Allison continues her hunt for Derek and his wolves.

Monday, August 13th, 2012

s2e12: Master Plan

Scott races to uncover Gerard's master plan following a shocking death on the lacrosse field. Meanwhile, Derek plots to take Gerard down using his own methods.
Season 0
Monday, June 25th, 2012

s0e8: Revelations (1)

A special half-hour after-show, "Teen Wolf Revelations," will bring the series' stars together on one stage to discuss the biggest moments from Season Two, share behind-the-scenes stories, and give never-before-seen glimpses into where they hope their characters will go from here. Viewers will also get a special advance look at the next episode entitled "Frenemy".

Tuesday, July 16th, 2013

s0e11: Revelations (3)

The cast unite on-stage to discuss their characters and the third season.
Season 3
Monday, June 3rd, 2013

s3e1: Tattoo

Derek and Isaac search for Erica and Boyd, and a new wolf pack arrives in town with its own menacing Alpha.

Monday, June 10th, 2013

s3e2: Chaos Rising

One of Stiles' childhood friends goes missing, Scott begins his new fight against the Alpha pack, Lydia and Allison investigate a new mystery, the alpha pack reaches out to Peter and the werewolf hunters begin to recruit after the alpha pack kills one of their own.

Monday, June 17th, 2013

s3e3: Fireflies

Boyd and Cora are under the influence of the full moon; Scott and Derek seek help from an unlikely ally.

Monday, June 24th, 2013

s3e4: Unleashed

Scott tries to keep Isaac from confronting the twins in school; Stiles tries to prove his theory about the killings.

Monday, July 1st, 2013

s3e5: Frayed

During a bus ride to a cross-country meet, Scott and his friends flash back to the events of a pre-emptive strike against the Alphas, which has left several injured and possibly one or more dead.

Monday, July 8th, 2013

s3e6: Motel California

Scott and the others suffer strange experiences while stranded at a motel; considering the killer's newest targets.

Monday, July 15th, 2013

s3e7: Currents

The Darach targets Deaton as the next sacrifice, leaving him hanging by his wrists to die. Kali and the twins go after Derek.

Monday, August 5th, 2013

s3e10: The Overlooked

Trapped by a storm in a hospital, Scott and Derek must defend themselves against the Alphas; saving Cora's life.

Monday, August 12th, 2013

s3e11: Alpha Pact

Scott must make a difficult choice to save friends and family; Derek and Peter contemplate a way to save Cora's life.

Monday, August 19th, 2013

s3e12: Lunar Ellipse

Scott and his friends use an ancient ritual to save the lives of their loved ones and stop Deucalion.

Monday, January 13th, 2014

s3e14: More Bad Than Good

Scott and his friends ponder catching the werecoyote before it is hunted down; an unlikely ally helps Derek and Peter break out.

Monday, January 20th, 2014

s3e15: Galvanize

William Barrow, an electrical engineer turned mass murderer, escapes during surgery and hides out in the school.
Season 0
Monday, August 13th, 2012

s0e9: Revelations (2)

Interviews with the cast and crew about the second season finale and what's to come in season three.

Monday, May 27th, 2013

s0e10: Back to the Pack

A recap of the previous two seasons, with cast interviews, and the trailer for the third season.
Season 3
Monday, January 6th, 2014

s3e13: Anchors

Scott, Stiles and Allison suffer side effects from the ritual sacrifice; Sheriff Stilinski searches through old cases.

Monday, July 22nd, 2013

s3e8: Visionary

While looking for answers, Scott, Allison and Stiles hear stories told by two unlikely narrators and discover a secret about the color of a werewolf's eyes.

Monday, July 29th, 2013

s3e9: The Girl Who Knew Too Much

Allison suspects that someone close to her is involved with the murders; Scott and Stiles want to use Lydia's talents to solve the murders.

Monday, January 27th, 2014

s3e16: Illuminated

Beacon Hills is under curfew from the power outage; the teens throw a blacklight Halloween party; Scott tries to earn Kira's trust.

Monday, February 3rd, 2014

s3e17: Silverfinger

Scott's friends pledge to protect him; Argent, Isaac and Allison search for answers;Stiles may be the dark spirit the oni seek.

Monday, February 10th, 2014

s3e18: Riddled

Stiles goes missing; Scott and the others set off on a search; Lydia tries to master her new abilities.

Monday, February 17th, 2014

s3e19: Letharia Vulpina

Scott and the others try to prevent a disaster; Lydia and Allison seek out an unlikely teacher. Stiles is still possessed by the nogitsune.

Monday, February 24th, 2014

s3e20: Echo House

Stiles has to make an important decision over Eichen house. Scott and his friends seek out an important Japanese artifact.

Monday, March 3rd, 2014

s3e21: The Fox and the Wolf

An important clue is revealed in the story of a World War II internment camp; Kira's role is more crucial, and she discovers unusual abilities.

Monday, March 10th, 2014

s3e22: De-Void

Scott and Lydia combine abilities in an attempt to gain the upper hand; Stillinski's future will be decided by a review board.

Monday, March 17th, 2014

s3e23: Insatiable

Kira finds herself facing an unexpected antagonist; Scott and his friends try to survive against an enemy growing ever stronger.

Monday, March 24th, 2014

s3e24: The Divine Move

One last stand is made by Scott, Derek and their allies.
Season 4
Monday, June 23rd, 2014

s4e1: The Dark Moon

When one of their friends goes missing, Scott and the pack travel into Mexico on a search and rescue mission.

Monday, June 30th, 2014

s4e2: 117

Anxious to put an end to Kate's plan, Scott must team up with an unlikely ally to accomplish the task.

Monday, July 7th, 2014

s4e3: Muted

A new Freshman player jeopardizes Scott's position on the Lacrosse team; Stilinksi investigates a savage murder.

Monday, July 14th, 2014

s4e4: The Benefactor

On the night of the full moon, uninvited guests turn up at Lydia's lake house; Derek pursues a killer.

Monday, July 21st, 2014

s4e5: I.E.D.

Scott, Stiles and Kira participate in their first Lacrosse game; Lydia looks to get help controlling her powers.

Monday, July 28th, 2014

s4e6: Orphaned

Scott is forced into helping a dangerous enemy; Derek and Malia track an old ally.

Monday, August 4th, 2014

s4e7: Weaponized

The school is overtaken by a mysterious outbreak.

Monday, August 11th, 2014

s4e8: Time of Death

Scott embarks on a dangerous plan to draw out The Benefactor; Malia confronts her past.

Monday, August 18th, 2014

s4e9: Perishable

Scott and Liam are targeted by an assassin during the lacrosse team's annual bonfire; Lydia discovers a family secret.

Sunday, August 24th, 2014

s4e10: Monstrous

Scott and Kira must protect Satomi's pack from assassins; Stiles and Malia learn the origins of The Dead Pool.

Monday, September 1st, 2014

s4e11: A Promise to the Dead

Scott and his Pack begin a dangerous battle against an old enemy.

Monday, September 8th, 2014

s4e12: Smoke and Mirrors

In order to save the pack from Kate, Scott and Stiles return to La Iglesia.
Season 3
Season 5
Monday, July 6th, 2015

s5e3: Dreamcatchers

Scott tracks a dangerous new shapeshifter threatening Stilinski. Malia receives information about her mother's identity.

Monday, July 13th, 2015

s5e4: Condition Terminal

Stiles tries to track down a fugitive. Liam tries to play wingman to Mason at a nightclub.
Season 0
Sunday, September 7th, 2014

s0e12: Being Tyler Posey
Season 5
Monday, June 29th, 2015

s5e1: Creatures of the Night

It's the eve of senior year and Scott and his pack deal with the arrival of a new enemy and the return of an old friend.

Tuesday, June 30th, 2015

s5e2: Parasomnia

Stiles tries to prove his suspicions about a new classmate while Lydia helps a student with night terrors.

Monday, July 20th, 2015

s5e5: A Novel Approach

In hopes of learning more about the Dread Doctors, the pack goes into Eichen House.

Monday, July 27th, 2015

s5e6: Required Reading

Scott and his friends experience strange effects after following Dr. Valack's advice.

Monday, August 3rd, 2015

s5e7: Strange Frequencies

Stiles is suspicious about a new girl showing up and what her intentions are. Scott's plans to protect the newest victim are derailed when The Dread Doctors attack.

Monday, August 10th, 2015

s5e8: Ouroboros

Scott and Malia try to rescue captured friends and Deaton discovers something horrific about The Dread Doctors.

Monday, August 17th, 2015

s5e9: Lies of Omission

Scott finds himself turning to an unlikely ally for help. Stiles and Lydia attempt to find out the truth about Parrish.

Monday, August 24th, 2015

s5e10: Status Asthmaticus

Tuesday, January 5th, 2016

s5e11: TBA

Tuesday, January 19th, 2016

s5e13: Codominance

Kira and her mother make a journey to help Kira deal with her dark side. Meanwhile, Lydia is surprised at Eichen House.

Tuesday, February 16th, 2016

s5e17: A Credible Threat

Scott and the pack use a charity lacrosse game in a ploy to learn the identity of the Beast.

Tuesday, January 12th, 2016

s5e12: Damnatio Memoriae

Even without the support of his pack, Scott considers what the Dread Doctors' success means for Beacon Hills.

Tuesday, March 1st, 2016

s5e19: The Beast of Beacon Hills

With the identity of the Beast finally revealed, Scott and his friends are in a race against time to stop The Dread doctors from implementing their final plan.

Tuesday, January 26th, 2016

s5e14: The Sword and the Spirit

As Scott tries to put his pack back together. Meanwhile, Malia and a new ally set out to rescue Deaton from The Desert Wolf.

Tuesday, February 2nd, 2016

s5e15: Amplification

Upon learning that Lydia is in danger, Stiles makes a plan to break her out of Eichen House; Theo has his own plans.

Tuesday, February 9th, 2016

s5e16: Lie Ability

While trapped in Eichen House with Theo and the Chimera pack, Scott tries to rescue Lydia before time runs out.

Tuesday, February 23rd, 2016

s5e18: Maid of Gévaudan

Scott, Stiles, Lydia, Malia, and Liam are trying to figure out how to defeat the Beast of Gévaudan that the Maid of Gévaudan, Marie-Jeanne Valet, faced in 1765. As Gerard Argent, recounts Valet's story to Scott's pack in hopes they can deduce the creature's weaknesses.
Season 6
Tuesday, December 6th, 2016

s6e4: Relics

Tuesday, July 25th, 2017

s6e11: Said The Spider To The Fly

Sunday, August 6th, 2017

s6e12: Raw Talent

Scott and Malia search for the owner of a bullet, worried that a new werewolf hunter has come to Beacon Hills; Lydia must face her fears of Eichen House.