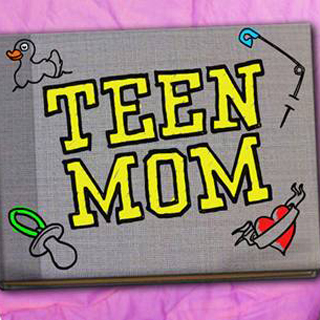 Season 0
Tuesday, December 1st, 2009

s0e1: Catching Up With 16 and Pregnant: The Girls Of Teen Mom

Before Maci, Farrah, Amber and Catelynn return as teenage mothers, the audience is presented with a look at the most significant moments from 16 and Pregnant.

Tuesday, February 2nd, 2010

s0e2: Check Up With Dr. Drew

Dr. Drew Pinsky chats with the teenage mothers about their first year of motherhood and what happened since the cameras stopped rolling.

Tuesday, February 9th, 2010

s0e3: Unseen Moments

This episode shows all the unseen clips of episodes that were not aired during season one, and is hosted by Dr. Drew Pinsky.

Tuesday, October 12th, 2010

s0e4: Unseen Moments 2

This episode shows all the unseen clips of episodes that were not aired during season two, and is hosted once again by Dr. Drew Pinsky.

Tuesday, October 19th, 2010

s0e5: Check Up With Dr. Drew

Dr. Drew Pinsky chats with the teenage mothers about their second year of motherhood and what happened since the cameras stopped rolling.

Tuesday, October 19th, 2010

s0e6: Baby Talk

A special 30 minute episode all about the babies. The cast sit together to watch parts not shown in the second season. They include Top 3 cutest moments, Teen MOMents, and other challenging things the moms went through.

Sunday, September 18th, 2011

s0e7: Teen Dads

Hosted by Dr. Drew, for the first time the dads of 'Teen Mom' and 'Teen Mom 2' come together to discuss the ups and downs, the challenges, the hilarious moments, and the biggest mistakes they've made since becoming young fathers.

Tuesday, September 27th, 2011

s0e8: Check-Up with Dr. Drew Part 1

The teen moms look back on the past year with Dr. Drew, and talk about the ups and downs of motherhood, relationships, and growing up.

Tuesday, October 4th, 2011

s0e9: Check-Up with Dr. Drew Part 2

The teen moms look back on the past year with Dr. Drew, and talk about the ups and downs of motherhood, relationships, and growing up.

Tuesday, October 4th, 2011

s0e10: Unseen Moments 3
Season 1
Tuesday, December 8th, 2009

s1e1: Looking for Love

Single teenage mom Farrah starts dating against her family's wishes while Maci begins planning her wedding to fiancé Ryan. Catelynn moves back home with her disapproving parents and Amber's anxiety about being a mom gets the best of her.

Tuesday, December 15th, 2009

s1e2: How Many Chances?

While teen mom Maci contemplates breaking up with her fiancé, Ryan, Farrah starts dating a new guy even though her family disapproves. Amber struggles to get her GED, and Catelynn feels distant from her daughter since the adoption.

Tuesday, December 22nd, 2009

s1e3: Fallout

Catelynn's family lashes out over her choice of adoption while Amber and her fiancé Gary come to blows over their relationship. Farrah learns that dating isn't easy for a teen mom, and newly-single mom Maci struggles to balance motherhood and school when her friends leave for college.

Tuesday, December 29th, 2009

s1e4: Moving On

Amber and Gary's arguing finally reaches a boiling point, while Catelynn struggles to find a home when her mother moves away. Newly-single mom Maci has a change of heart, and boy-crazy Farrah opts for some protection.

Tuesday, January 5th, 2010

s1e5: A Little Help

Catelynn copes with her decision to choose adoption during a weekend retreat with other birth moms, while Maci and Ryan reach out to a counselor for help with their troubled relationship; Newly-single mom Amber thinks about accepting help from her ex, and Farrah starts to wonder if she should stay home more with her baby.

Tuesday, January 12th, 2010

s1e6: Standing Up

Teenage mother Maci struggles with resenting her boyfriend, while Catelynn worries her boyfriend's father might go to jail. Single-mom Farrah shifts her focus to her daughter, and Amber faces her fears about putting her baby in daycare.

Tuesday, January 19th, 2010

s1e7: Baby Steps

Amber wants to put an end to the fighting and move away from Gary, and Farrah can't stand living under her parents' roof anymore. Maci struggles to keep up in school when her son starts walking, and Catelynn and Tyler start to plan their future.

Tuesday, January 26th, 2010

s1e8: Happy Birthday

Catelynn and Tyler work on letting go of Carly, and Tyler works up the nerve to propose marriage to Catelynn. Maci and Ryan struggle with their relationship while celebrating Bentley's first birthday. Amber copes with the pressures of being a single mom while planning Leah's first birthday, and Farrah makes peace with her own mother.
Season 2
Tuesday, July 20th, 2010

s2e1: Not Again

Farrah calls the police on her own mother after they get in a big fight, while Amber faces a pregnancy scare that could prevent her from ever finishing high school. Maci takes her ex, Ryan, to court for child support, and Catelynn is upset to find out she has to move out of boyfriend Tyler's house and back in with her unpredictable family, an hour away from their high school.

Tuesday, July 27th, 2010

s2e2: Should I Stay or Should I Go

Catelynn gets caught in a lie and faces losing her boyfriend Tyler, while Amber's boyfriend Gary tells her he might leave her for another girl. Farrah juggles college, a new job, and moving out of her parents' house to live on her own for the first time -- all with her daughter Sophia. Maci tries to move into a shared house with her college friends, but realizes that having a baby might get in the way.

Tuesday, August 3rd, 2010

s2e3: Valentine's Day

Single mom Maci goes clubbing with her girlfriends for Valentine's Day and reconnects with an old flame, while a crying baby and unrealistic expectations ruin Amber & Gary's romantic dinner. Catelynn's fiancé Tyler struggles with guilt about the adoption when he tries to go out and have fun like a normal teenager, while Farrah reveals an emotional secret about her baby's dad.

Tuesday, August 10th, 2010

s2e4: Spring Break

Amber and Gary take a vacation and discover there's no such thing as spring break once you have a baby. Maci butts heads with Ryan over his new girlfriend, and realizes how hard it is to parent together after you break up. Farrah's mom is offered a plea bargain for their physical altercation, and they have an emotional encounter, while Catelynn finds out Tyler is still angry at her about a past lie.

Wednesday, August 18th, 2010

s2e5: Secrets & Lies

Catelynn and Tyler find their high school romance back on the rocks when Catelynn reveals another lie, and it ruins a visit to their adoption agent. Gary dresses up as a bunny for Leah on Easter, but a big fight makes Amber question their engagement. Maci's new boyfriend meets her son Bentley for the first time, and Farrah falls victim to a scam.

Tuesday, August 31st, 2010

s2e6: Trial & Error

Maci questions whether her boyfriend Kyle is ready to date a teen mom and be a real part of her son's life, while Farrah tries speed dating. Amber works toward her GED until she realizes that finishing high school with a baby is harder than she expected. Catelynn's step-dad Butch is court-ordered to rehab, leaving her alone with her mom who makes her feel guilty about the adoption.

Tuesday, September 7th, 2010

s2e7: Senior Prom

An argument about the adoption ruins Catelynn's day shopping for prom dresses with her mom, but she and Tyler get a nice surprise at prom; Maci is heartbroken when Ryan announces he's taking her to court over custody of Bentley. Farrah goes to counseling with her mom, and Amber's fun birthday plans are ruined when Gary refuses to babysit.

Friday, September 17th, 2010

s2e8: Hello and Goodbye

Amber and Gary's wedding plans fall apart over an argument about how to raise Leah, while Farrah considers moving back into her mother's house. Catelynn and Tyler celebrate their daughter Carly's first birthday from afar by calling her to say hello, and Maci finally tells her parents she's moving two hours away with Bentley, and they aren't happy.

Tuesday, September 21st, 2010

s2e9: Family Bonds

Farrah reaches out to Sophia's dad's family in an attempt to get Social Security benefits for Sophia. Maci tells Ryan she is moving to Nashville, while Catelynn and Tyler learn Butch has ended up back in jail. Gary asks Amber if he can stay at her place until he finds a place of his own.

Tuesday, September 28th, 2010

s2e10: Lashing Out

Catelynn and Tyler find out they will not graduate from High School on time, while Maci tries to work out a visitation schedule with Ryan in spite of being angry about their last encounter. Farrah has an emotional reunion with Sophia's dad's sister for the first time since he died, and Amber lashes out at Gary when he calls her a bad mom and threatens to take Leah away.

Tuesday, October 5th, 2010

s2e11: Too Much Too Soon

Maci confronts Kyle when she realizes her new life in Nashville isn't what she expected, while Catelynn and Tyler learn they will get to go visit Carly for the first time in a year. Amber breaks it off with Gary for good and starts dating a new guy, and Farrah learns the results of Sophia's DNA test.

Tuesday, October 12th, 2010

s2e12: See You Later

A year after the adoption, Catelynn and Tyler have an emotional reunion with their daughter Carly. Amber & Gary try to work out custody of Leah now that they are broken up and dating other people. Farrah's mom sets her up on a date with a new guy, and Maci & Ryan battle over parental rights once and for all.
Season 3
Tuesday, July 5th, 2011

s3e1: Taking it Slow

Maci confronts her ex, Ryan, about missing child support payments - and he lashes back at her new boyfriend. Amber has to choose between her baby's dad and her new boyfriend. Catelynn and Tyler consider moving in together while still in high school, and single mom Farrah considers making a big change.

Tuesday, July 12th, 2011

s3e2: To Be With You

Amber and Gary move in together and a fun family weekend turns sour, while Tyler's family questions his decision to move in with Catelynn. Maci considers letting her boyfriend Kyle live with her and Bentley to make ends meet - and Farrah struggles with being away from Sophia for a weekend modeling job.

Tuesday, July 19th, 2011

s3e3: The Last Straw

Amber finds out she is being investigated by the police, and fears she will lose custody of Leah. Ryan wants to meet Maci's new boyfriend Kyle, while Farrah finds out Sophia's paternal grandmother is suing for visitation rights. Tyler's dad Butch gets out of jail and re-unites with the family.

Tuesday, July 26th, 2011

s3e4: Trials and Tribulations

Catelynn struggles to fix her relationship with her mom, while Amber & Gary meet with Child Protective Services. Maci finally decides to move away from Kyle and back home to Chattanooga, and Farrah goes to court.

Tuesday, August 2nd, 2011

s3e5: Trick or Treat

Maci and Ryan argue over who has rights to Bentley on his birthday, and Amber breaks down over being separated from Leah on Halloween. Farrah struggles to spend time with Sophia while finishing her last remaining school credits, and Catelynn and Tyler look for jobs.

Tuesday, August 9th, 2011

s3e6: Terrible Twos

Amber is upset when Gary refuses to celebrate Leah's birthday together as a family, and Catelynn goes on a weekend retreat to cope with her fears about the adoption. Farrah celebrates finishing college by getting a puppy for her daughter Sophia, and hiding it from her mom, while Maci's Ex, Ryan, finally discovers that her boyfriend Kyle is living with her.

Tuesday, August 16th, 2011

s3e7: With Out You

Farrah and Sophia visit Sophia's father's grave; Amber and her mother argue; Maci struggles to keep up; Catelynn and Tyler want to invite their daughter to graduation.

Tuesday, August 23rd, 2011

s3e8: Taking It Up A Notch

Tuesday, August 30th, 2011

s3e9: As Long as We're Together

Tuesday, September 6th, 2011

s3e10: Stay With Me

Amber spends the night in jail; Catelynn and Tyler fall out; Farrah considers moving to Florida; Maci is overwhelmed.

Tuesday, September 13th, 2011

s3e11: Time Out

Maci and Ryan fight over custody; Amber and Gary struggle with a no-contact order; Catelynn finishes high school; Farrah's parents want her to leave Sophia behind.

Tuesday, September 20th, 2011

s3e12: Pro's & Cons

Maci tries to cut Ryan out of her life; Farrah makes a decision about moving away; Amber and Gary try to get the no-contact order lifted; Tyler's dad moves in with Tyler and Catelynn.

s3e13: Finale Special: Check-Up With Dr. Drew (1)

s3e14: Finale Special: Check-Up With Dr. Drew (2)
Season 0
Tuesday, May 29th, 2012

s0e11: Catching Up With the Girls of Teen Mom
Season 5
Tuesday, July 10th, 2012

s5e5: TBA
Season 4
Tuesday, July 10th, 2012

s4e5: Homecoming

Tuesday, July 17th, 2012

s4e6: Temper Tantrums

Tuesday, August 7th, 2012

s4e9: By the Rules

Tuesday, September 4th, 2012

s4e13: Series Finale Special: Check Up With Dr. Drew Part 1

Tuesday, September 11th, 2012

s4e14: Series Finale Special: Check Up With Dr. Drew Part 2
Season 5
not specified

s5e9: By The Rules

not specified

s5e10: Change Of Plans

not specified

s5e11: For the Best

not specified

s5e12: Wake Up

not specified

s5e13: Series Finale Special: Check Up With Dr. Drew Part 1

not specified

s5e14: Series Finale Special: Check Up With Dr. Drew Part

not specified

s5e15: Season 4 Unseen Moments

not specified

s5e16: Teen Mom Farewell Special

not specified

s5e17: Teen Mom: Ask the Moms
Season 0
Monday, March 16th, 2015

s0e26: Teen Mom OG Catch Up Special
Season 6
not specified

s6e1: Back and Better than Ever (aka: We're Back!)

not specified

s6e2: Back To School

Sunday, August 28th, 2016

s6e3: Don't Panic

Airing at a special day and time ahead of the VMA's, Maci and Taylor find out she's further along in her unexpected pregnancy than they thought. Matt takes Amber to his hometown where she meets one of his family members.

Monday, September 5th, 2016

s6e4: Animal Instincts

Maci and Taylor plan their wedding. Leah is hurt when Amber misses a visit with her. Farrah invites Simon to celebrate Easter with her family and then kicks him out due to his lack of enthusiasm.
Season 0
Monday, June 1st, 2015

s0e28: Teen Mom OG Finale Special: Check-Up With Dr. Drew - Part One

Dr. Drew and the cast discuss the show; Maci talks about her decision to remove Bentley.

Monday, June 15th, 2015

s0e30: Teen Mom OG Unseen Moments

Dr. Drew and the girls review footage from the show.

Monday, June 8th, 2015

s0e29: Teen Mom OG Finale Special: Check-Up With Dr. Drew - Part Two

Dr. Drew and the cast discuss the show.

Monday, March 14th, 2016

s0e34: Teen Mom OG Unseen Moments
Season 6
Monday, November 28th, 2016

s6e16: Check-up with Dr. Drew - Part One

Catelynn discusses her battles with depression and anxiety and when Amber gets upset over her battles with Farrah and Gary, she threatens to quit the show.