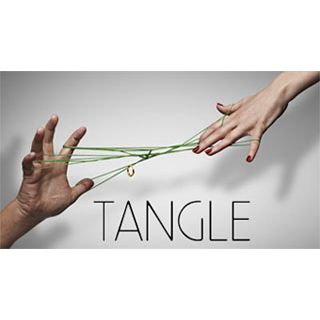 Season 1
Thursday, October 1st, 2009

s1e1: Episode 1

Tim Williams has a happy marriage, a good relationship with his teenage son Max and the respect of his peers. Everything about his working and personal future is looking quite bright. The problem though: 15 years ago, Tim had a brief affair with the drug-loving Nat Manning. The affair ended in Nat finding out she was pregnant. After admitting this to his wife Christine, they patched up their marriage and fought hard for custody of the child. Nat moved to London and has hardly been heard from since. But now, 10 years later, Nat is back in their lives. This time for good.

Thursday, October 1st, 2009

s1e2: Episode 2

Gabriel returns to Melbourne and stays with Vince and Ally. His attraction to Ally is noticed by everyone but her. When Max discovers the body of a man, it becomes a secret that is kept between the teenagers. Romeo then takes it on himself to try and break into the dead man's house.

Thursday, October 8th, 2009

s1e3: Episode 3

Vince asks his mistress Em to go on a skiing trip, which shocks Gabriel, who is going along as well. When Em is injured and they have to go back to Melbourne, Vince begs Gabriel to pretend she is his girlfriend so that Ally doesn't become suspicious.

Thursday, October 15th, 2009

s1e4: Episode 4

When the police arrive at the dead man's house, where the teenagers are having a party, Max calls Nat so that he doesn't get his father Tim involved in the situation. However, this only makes Christine feel more insecure. Vince finally manages to convince Ally that Em is Gabriel's girlfriend.

Thursday, October 22nd, 2009

s1e5: Episode 5

When Tim is offered the job of health minister, he has a tough decision to make as he will only get the job if he gets rid of his mentor, Pat. Meanwhile, Romeo wins over Charlotte's heart, much to Max's disappointment.

Thursday, October 29th, 2009

s1e6: Episode 6

When Ally tells Vince she kissed someone while out on the town with Nat, Vince becomes extremely jealous. Meanwhile Tim starts to question how much his career means to him when he sees how much he has hurt his mentor.

Thursday, November 5th, 2009

s1e7: Episode 7

Still affected by the crisis at his work, Tim goes out on a flirtatious, alcohol-fuelled night with Nat, which devastates Christine. Meanwhile, Gigi tells her mum that Em is not actually Gabriel's girlfriend. When Ally questions him about it, he admits his true feelings for her.

Thursday, November 12th, 2009

s1e8: Episode 8

Confronted with a hospital crisis, Gabriel contacts Tim, who plays political hardball to secure more emergency funding. Ally is devastated when she uncovers Em and Vince's affair. She exposes Vince and takes refuge in a hotel with Nat. Now Max's girlfriend, Charlotte moves in with Tim and Christine.

Thursday, November 19th, 2009

s1e9: Episode 9

Tim finds out through Em that Vince's shady dealings will compromise him politically and could destroy his career. With his marriage on the line, Vince struggles to manage his family, ignoring Tim's desire for confrontation. Nat finally elicits Tim's confession that he's still attracted to her. As the tension mounts between Max, Charlotte and Romeo, all the teenagers are involved in a car accident.

Thursday, November 26th, 2009

s1e10: Episode 10

When the press seizes on Max's involvement in the car accident, Tim finds himself facing a political minefield. Nat pushes Ally to leave Vince permanently. When Gabriel declares his intentions to win Ally, Vince is galvanized into action. In the wake of the accident, all of Christine's mounting anger is unleashed. As pressure builds, the landscape is irrevocably transformed by an unexpected turn of events.
Season 2
Tuesday, July 20th, 2010

s2e1: Episode 1

In the first episode of it's second season, Showcase's outstanding drama Tangle will question old friendships and establish new relationships as well. It asks - just how well do you know the people you love?

Tuesday, July 27th, 2010

s2e2: Episode 2

The search begins for Vince's will, and Tim finally gets Ally's signature to remove Vince from the deal but still has to face everything at home. Nat gets an opportunity at work when a colleague gets caught up in a scandal, and Christine's career ratchets up a notch. Ally goes to Gabriel, only to discover he's in bed with Nat. Needing a fresh start, Ally and her children move house.

Tuesday, August 3rd, 2010

s2e3: Episode 3

Gabriel meets a new woman, Nat meets a new man and Gigi makes a new friend. Ally gets Joe to help her serve at a soup kitchen, but gets bitten by the experience. Rummaging through Vince's things, Ally finds an old will signed by Vince. In the meantime, Tim and Spiros hope to shore up political support on the eve of a make or break session of the party caucus. But Spiros has his eyes on more than just Tim's political career.

Tuesday, August 10th, 2010

s2e4: Episode 4

After a devastating day in politics, Tim speaks openly to the media, which attracts the kind of attention that will change his family's life forever. When her credit card is declined, Ally makes a series of alarming discoveries about her situation, and more secrets from Vince's past. Meanwhile, a game of spin the bottle in the boat shed sees Max get close to new girl Ophelia.

Tuesday, August 17th, 2010

s2e5: Episode 5

Wanting to weave himself into the fabric of the family, Joe builds Ally a shed at the new house, but memories of Vince start to intrude. Romeo enlists Max to help him make use of a stolen credit card but things go wrong, and Joe is the only person he can turn to. In the meantime, Christine fights to master her growing desire for infidelity, while Tim faces an uncertain future.

Tuesday, August 24th, 2010

s2e6: Episode 6

Nat calls the paparazzi to snap a shot of her with her new flame Conrad, a tip off which back-fires in her face. With his parents' marriage in disarray, and his relationship with his mother at breaking-point, Max makes a decision that thrills Nat and devastates Christine, and Gigi overhears a conversation which leads her to a new friend, one she has a lot in common with.
Season 3
Sunday, March 25th, 2012

s3e1: Episode 1

Ally moves her family to a rambling old rental property by the sea. Her financial need to return to the workforce prompts a surprising offer from Joe, which brings to question what Ally wants from him and from Gabriel. Christine's fear that her family is dissolving is confirmed when Max announces he's moving in with Nat. Romeo shares Charlotte's distressing secret and Gigi enjoys having a half-sister in Ophelia.

Sunday, April 1st, 2012

s3e2: Episode 2

Ally surprises Gabriel at work and is convinced that they can put their rocky past behind them. At home, she begins to see Joe in a new light, but her attempts to host a family dinner are interrupted by an unwelcome guest. A visit from a party heavyweight tempts Christine into a future in politics, and the past comes calling for Nat with the delivery of a mysterious bunch of flowers.

s3e3: Episode 3

s3e4: Episode 4

s3e5: Episode 5

s3e6: Episode 6