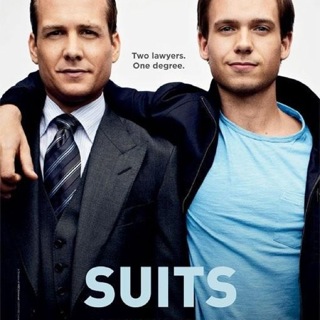 Season 1
Thursday, June 23rd, 2011

s1e1: Pilot

Harvey throws Mike his first case, a ''pro bono'' sexual harassment suit involving a CEO. But will Mike's need to raise twenty-five thousand dollars and his ''bad influence'' best friend get in his way? If Harvey is going to stay on top of his game, he'll have to keep Mike motivated and honest.

Thursday, June 30th, 2011

s1e2: Errors and Omissions

Mike has an ethical dilemma when Louis forces him to make a decision that could hurt his relationship with Harvey. Elsewhere, Harvey's past comes back to haunt him during a case.

Thursday, July 7th, 2011

s1e3: Inside Track

Jessica hopes Harvey's promotion will reign him in, but when a crisis arises with the first client he brought into the firm, Harvey goes rogue trying to fix it.

Thursday, July 14th, 2011

s1e4: Dirty Little Secrets

Harvey and Jessica's relationship is tested when Harvey defends someone from her past. Also, Louis assigns Mike his first solo case, a pro bono that has him itching for a win.

Thursday, July 21st, 2011

s1e5: Bail Out

Mike's life becomes complicated when an old friend reappears and needs his help. Harvey must decide between closing a multi-million dollar deal and helping his trusted driver defend himself against a law suit.

Thursday, July 28th, 2011

s1e6: Tricks of the Trade

Harvey and Mike work to save a woman wrongly accused of insider trading. Mike helps Rachel study for the LSAT, only to find out she is on the brink of discovering his closely guarded secret.

Thursday, August 4th, 2011

s1e7: Play the Man

It's mock trial time at Pearson Hardman as Mike faces off against Louis' protege Devon. But the tension between Mike and Rachel threatens to torpedo his case. Abigail Spencer guest stars.

Thursday, August 11th, 2011

s1e8: Identity Crisis

Mike is tasked with reigning in a modern day Robin Hood whose illicit deeds are putting a client's business at risk. Also, Louis must resolve his differences with Harvey to win a case. Amanda Crew and Bruce Altman guest star.

Thursday, August 18th, 2011

s1e9: Undefeated

An undefeated lawyer's shady tactics keep him one step ahead of Harvey, who must decide if he's willing to compromise his ethics to win the case. Meanwhile, Mike must defend Rachel from accusations of treason. Eric Close, Vincent Laresca, Julie Ann Emery and Pooch Hall guest star.

Thursday, August 25th, 2011

s1e10: Shelf Life

Mike questions the firing of an executive, whom Harvey dismissed at the request of a client.

Thursday, September 1st, 2011

s1e11: Rules of the Game

Harvey's former mentor turns to him for help when his office comes under investigation. Meanwhile, Jenny suspects Mike may be occupied with more than just his job.

Thursday, September 8th, 2011

s1e12: Dog Fight

Harvey's efforts to free an innocent man hit a wall when he goes against the new district attorney, who seems more focused on the integrity of the system than justice.
Season 2
Thursday, June 14th, 2012

s2e1: She Knows

Oblivious of the fact that Trevor approached Jessica, Mike's on top of the world after Harvey entrusts him with closing a major lawsuit for the firm.

Thursday, July 26th, 2012

s2e6: All In

Harvey's personal history with a client forces he and Mike to take on an unorthodox case from which they'd normally walk away. Also, Louis and Rachel team up to save a mutually beloved institution from ruin.

Thursday, August 2nd, 2012

s2e7: Sucker Punch

As the fallout continues to reverberate from the pending lawsuit against Pearson Hardman, Harvey turns to a former colleague, with whom he has a thorny past, for help in proving the firm's case.

Thursday, August 23rd, 2012

s2e10: High Noon

Harvey needs Mike's help as the battle for control of Pearson Hardman reaches its climax. But Mike drops off the grid following a dramatic turn in his personal life.

Thursday, August 9th, 2012

s2e8: Rewind

With the continuing upheaval at the firm, Mike and Harvey reflect back on how their past decisions have influenced their present situation.

Thursday, August 16th, 2012

s2e9: Asterisk

Harvey's tasked with closing the one person whose vote will decide Pearson Hardman's future.

Thursday, June 28th, 2012

s2e3: Meet the New Boss

Harvey bristles at Daniel's involvement on a lawsuit he's handling, but their battle to one up each other threatens the case, leaving Mike caught in the middle.

Monday, July 9th, 2012

s2e4: Discovery

Louis and Mike finally see eye to eye, but Louis' paranoia may damage his budding friendship with Mike as well as his standing at the firm. Also, Travis Tanner rolls back into town, gunning for Harvey. Guest Stars: Eric Close, David Costabile, John Finn.

Thursday, July 19th, 2012

s2e5: Break Point

Harvey balks when Jessica puts him in the passenger seat on a lawsuit that could make or break the firm, and his backseat driving may have far-reaching consequences.

Thursday, January 17th, 2013

s2e11: Blind-Sided

Harvey and Mike take on a criminal suit that hits close to home for Mike, who struggles to separate his personal feelings from the facts of the case.

Thursday, June 21st, 2012

s2e2: The Choice

As Hardman makes it clear he's back to stay, Jessica tasks Harvey with helping shore up support for her within the firm - but Harvey's penchant for winning may create more enemies than friends.

Thursday, February 21st, 2013

s2e16: War

Harvey's vision for the firm's future clashes with Jessica's when a British firm offers a tempting proposition.

Thursday, January 31st, 2013

s2e13: Zane vs. Zane

Harvey goes head to head against Robert Zane, Rachel's father, on a gender discrimination case that forces Rachel to confront her complicated relationship with her Dad.

Thursday, January 24th, 2013

s2e12: Blood in the Water

The war with Daniel may be over, but the battle has left Pearson Hardman vulnerable, and Harvey must protect the firm from a rival whose attack seems as personal as it is professional. Louis and Mike are forced to pay the price for previous actions.

Thursday, February 7th, 2013

s2e14: He's Back

With the resources of the firm stretched to the limit, Daniel Hardman returns with an outrageous lawsuit against Jessica.
Season 3
Tuesday, July 16th, 2013

s3e1: The Arrangement

The merger complete, Jessica's new partnership with Darby is tested when he assigns Harvey a high-profile client, an oil baroness named Ava Hessington, who has a deeper past with Darby than originally thought. Mike works to reconcile with Harvey, while also trying to manage the fallout from his revelation to Rachel. Meanwhile, Louis convinces Darby to give him quartermaster responsibilities at the firm over his rival, Nigel, but the move backfires when Nigel is put in charge of something even more precious to Louis.

Tuesday, July 23rd, 2013

s3e2: I Want You to Want Me

Louis offers Mike a case and partnership that could change his future at the firm. Harvey and Jessica team up to keep Ava Hessington out of jail, but their case is complicated by an old nemesis of Harvey's, disgraced former DA Cameron Dennis.

Tuesday, August 27th, 2013

s3e7: She's Mine

Harvey clashes with Stephen over Ava's case, among other issues. Meanwhile, things are still tense between Harvey and Jessica as they strategize how best to defend Ava. And Louis enlists Rachel in his battle with Nigel over a broken contract… and heart.

Tuesday, August 6th, 2013

s3e4: Conflict of Interest

Harvey's defense of Ava hits a roadblock when the interests of her murder trial are at odds with Louis' work to thwart a hostile takeover of Hessington Oil by a rival businessman.

Tuesday, August 20th, 2013

s3e6: The Other Time

Cameron's continuing use of shady tactics on Ava's case brings up memories of why Harvey left the DA's office to work for Jessica. As Rachel visits law schools, Mike looks back on what cost him his one chance at a degree.
Season 0
Monday, July 1st, 2013

s0e10: Recruits: Class Action (1)

Tuesday, July 2nd, 2013

s0e11: Recruits: Class Action (2)
Season 3
Tuesday, September 3rd, 2013

s3e8: Endgame

As Ava Hessington's murder trial begins, Harvey, Mike and Jessica fight off betrayal from both inside the firm and out. Meanwhile, Louis and Donna seek to even the score with those who have done them wrong.

Tuesday, September 10th, 2013

s3e9: Bad Faith

Pearson Darby Specter's "divorce" brings trust issues to the forefront. Harvey finds himself battling Scottie once again and Louis convinces Jessica to let him handle the dissolution talks. Meanwhile, Mike asks Rachel to take a big step forward in their relationship.

Tuesday, September 17th, 2013

s3e10: Stay

An old nemesis returns to complicate the Pearson Darby negotiations and put Harvey and Scottie on opposite sides once again. Meanwhile, recruiting a new hire puts Louis in Sheila's crosshairs, and Mike and Rachel find themselves in Jessica's crosshairs.

Tuesday, July 30th, 2013

s3e3: Unfinished Business

Cameron has Harvey's client arrested for murder. Meanwhile, Katrina tries to win over Louis and a British version of Harvey arrives at the firm.

Tuesday, August 13th, 2013

s3e5: Shadow of a Doubt

Lines between the personal and the professional get blurred when Harvey and Stephen work together on Ava's case, and Mike invites Rachel to join him on a case that gets complicated when his secret falls in the line of fire -- with Rachel's parents.

Thursday, April 10th, 2014

s3e16: No Way Out

Things are anything but business as usual when Harvey and Mike find themselves at odds with a tenacious U.S. Attorney. Scottie and Harvey can't seem to get on the same page and Mike and Rachel clash over plans for the future.

Thursday, April 3rd, 2014

s3e15: Know When to Fold 'Em

A persistent attorney goes after one of Harvey's clients; Mike is faced with a difficult decision; former name partner Charles Van Dyke returns with revenge on his mind.

Thursday, March 27th, 2014

s3e14: Heartburn

A major client demands that Harvey and Mike perform an unpleasant task; Louis faces a difficult challenge; Rachel collects an old debt.

Thursday, March 20th, 2014

s3e13: Moot Point

Harvey faces an old rival from law school; Jessica tries to stay out of Louis and Scottie's feud.

Thursday, March 13th, 2014

s3e12: Yesterday's Gone

Both Mike and Jessica lean on Harvey for support when things from their respective pasts throw them off their game.

Thursday, March 6th, 2014

s3e11: Buried Secrets

Things get complicated when Harvey mixes business with pleasure and gets caught between Jessica and Scottie. Painful memories plague Mike as he uses a case to exorcise demons against an old foe, while Louis' suspicions threaten to expose Mike.
Season 4
Wednesday, June 25th, 2014

s4e3: Two in the Knees

Pearson Specter's client, Logan Sanders, pushes Harvey to prove his relationship with Mike won't hinder him from doing what it takes to win their takeover battle. Meanwhile, Louis attempts to mend his relationship with new colleague Jeff Malone, but their ensuing bonding leads to some misunderstandings.

Wednesday, July 9th, 2014

s4e4: Leveraged

Having lost his partner on the inside, Mike moves to a hostile takeover of Gillis Industries. On the other side, Harvey and Louis pull out all the stops to make sure they win this takeover fight, and things take a personal turn. Meanwhile, Jessica and Malone come face-to-face with Sean Cahill, the attack dog with the weight of the SEC behind him, bent on bringing The Firm down.

Wednesday, June 18th, 2014

s4e2: Breakfast, Lunch and Dinner

Harvey and Mike find themselves on opposite sides of a takeover battle that threatens to turn into a knockdown, drag-out fight – a fight complicated by Rachel's relationship with Mike. Meanwhile, Louis finds himself partnered with recent SEC defector Jeff Malone in defending Pearson Specter from disgraced DA Eric Woodall.

Wednesday, June 11th, 2014

s4e1: One-Two-Three Go...

Mike and Harvey adjust to their new paradigm. As they butt heads over strategy in Mike's first foray into investment banking, their new attorney-client relationship may be short-lived. Meanwhile, Pearson Specter discovers that a disgraced former District Attorney may be pursuing a vendetta against Harvey and the firm.

Wednesday, July 16th, 2014

s4e5: Pound of Flesh

Rachel becomes increasingly anxious about work, school, and the growing attraction between herself and Pearson Specter client Logan Sanders. Meanwhile, Louis helps Donna prepare for a major role while she encourages him to face his fear. Harvey and Mike agree to a ceasefire, but Sam accuses him of collusion and Mike learns how ruthless his new partner can be.

Wednesday, August 20th, 2014

s4e10: This is Rome

Harvey and Jessica take measures to protect the firm from an outsider trying to poach their clients, and Louis struggles to get his personal and professional affairs in order.

Wednesday, August 13th, 2014

s4e9: Gone

The SEC investigation comes to a head as Sean Cahill begins a round of depositions – no one at Person Specter is safe, and no topic is off limits, as the inquisition unearths secrets both professional and personal.
Season 0
Thursday, June 7th, 2012

s0e1: Recruits: Busted

Tuesday, June 19th, 2012

s0e2: Recruits: Quote for Quote

Tuesday, June 26th, 2012

s0e3: Recruits: Getting Litt

Wednesday, July 18th, 2012

s0e4: Recruits: Practice Makes Perfect

Monday, July 23rd, 2012

s0e5: Recruits: Research

Wednesday, August 1st, 2012

s0e6: Recruits: Firing Norma

Wednesday, August 1st, 2012

s0e7: Recruits: El Mensaje

Wednesday, August 1st, 2012

s0e8: Recruits: Can Opener

Wednesday, August 1st, 2012

s0e9: Recruits: The Spot
Season 2
Thursday, February 14th, 2013

s2e15: Normandy

Dana "Scottie" Scott returns to complicate Harvey and Jessica's battle against Hardman. But this time, she's brought the full force of her British firm.
Season 4
Wednesday, July 23rd, 2014

s4e6: Litt the Hell Up

When Sean Cahill brings Pearson Specter client Logan Sanders in to the SEC for questioning, Harvey tries to put an end to the Gillis Industries takeover. But when Mike continues to play hardball, Louis sees an opportunity to make a name for himself by saving the day. Meanwhile, Rachel must contend with the fallout of a moment of weakness.

Wednesday, July 30th, 2014

s4e7: We're Done

Rachel brings disturbing news while Mike is still reeling from the aftermath of the battle for Gillis Industries. Feeling Harvey is his only friend left, Mike makes a rash decision. Meanwhile, Jessica asks Louis to pick his own reward after his victory for the firm.

Wednesday, August 6th, 2014

s4e8: Exposure

Mike has returned to Pearson Specter, but barely has time to savor it – he's back to working shoulder-to-shoulder with Rachel, in the wake of her confession about Logan. Jessica and Harvey try to outmaneuver the relentless Sean Cahill, as he goes after the firm's files on the Gillis Industries takeover. And Louis struggles to hide the illicit deal he made to win that fight; evidence of which will bury the firm.

Wednesday, February 11th, 2015

s4e13: Fork in the Road

Harvey and Louis take a drive to aid an out-­of-town client to whom they both have deep ties; and Harvey uses the opportunity to force a confrontation between Louis and Mike about their trust issues. Meanwhile, in a flashback, we discover the root of Harvey and Louis's competitive relationship in their early days at the firm. And Mike first learns the limitations of his genius when it comes to the law.

Wednesday, January 28th, 2015

s4e11: Enough is Enough

Louis is gaining leverage in his quest to become a name partner of the firm and the Pearson Specter team is dealing with the fallout of Louis learning Mike's secret.

Wednesday, February 4th, 2015

s4e12: Respect

Harvard ethics professor Henry Gerard seeks Harvey's help with a case that requires a lack of ethics to win. Mike, meanwhile, does his best to not be spotted by the professor, whose class he never took; and Louis tries to wine and dine a socialite CEO.

Wednesday, March 4th, 2015

s4e16: Not Just a Pretty Face

When SEC investigator Sean Cahill fails to link his corrupt boss Eric Woodall and corporate raider Charles Forstman, Harvey must revisit his own uncomfortable past in order to find a way to put them away for good. Mike and Rachel confront the fact that, while Rachel is Harvey's associate, Mike is his guy. And Donna helps Louis with an unexpected crisis.

Wednesday, February 25th, 2015

s4e15: Intent

When Evan Smith brings new evidence nullifying the firm's victory against Liberty Rail, Harvey and Mike must scramble to save the case. But when D.A. Wolf comes after the firm, they're faced with the real possibility of Donna going to prison for her role. Meanwhile, Jessica and Malone try to adjust to their new roles in each other's lives.

Wednesday, February 18th, 2015

s4e14: Derailed

When Mike takes a humanitarian case with the potential to jeopardize firm business, Harvey must decide how much to rein in his associate. Meanwhile, Jessica wrestles with the distance she's been forced to put between herself and Jeff Malone. And Louis fights to get the respect a name partner deserves.
Season 5
Wednesday, July 1st, 2015

s5e2: Compensation

Harvey searches for a replacement for Donna. Mike takes a case as a favor, which he must justify to Jessica - while Rachel's father, Robert Zane, offers some unsolicited advice about Rachel's engagement to Mike. And Louis is embroiled in surprising money matters, while an up-and-coming partner, Jack, makes his presence known to Jessica, confronting her about whether Harvey's way of doing business is beneficial to the firm.

Wednesday, July 8th, 2015

s5e3: No Refills

Harvey brings some star power to his ongoing conflict with Jack Soloff - a conflict that Louis and Donna can't seem to stay clear of. Mike brings in Robert Zane to co-counsel a case, pitting his instincts as a lawyer against his desire to stay in his future father-in-law's good graces. And while Jessica mediates between Mike and Zane, she tasks Rachel with an unusual assignment.

Wednesday, July 15th, 2015

s5e4: No Puedo Hacerlo

Harvey steps outside his usual area of expertise, in order to take a case from a client who has a special tie to the firm. Mike and Zane work their class-action case together, but Mike learns they have different ideas about what constitutes a win - for themselves, and for their clients. And Donna counsels Louis on the best way to settle a feud.

Wednesday, July 22nd, 2015

s5e5: Toe to Toe

When Harvey's bitter rival Travis Tanner turns up on the other side of a case, claiming to be a changed man, Harvey and Mike must decide whether to believe him - or bury him. As Harvey's sessions with Dr. Agard continue, she links his personal stake in the Tanner fight to issues from his past. Meanwhile, Jessica tasks Louis to make things right with Harvey, and with Rachel and Donna's help he devises a plan - one which could make an enemy of the formidable Jack Soloff.

Wednesday, August 12th, 2015

s5e8: Mea Culpa

Jessica does damage control in the wake of Harvey punching Louis, just as Jack Soloff and Daniel Hardman are looking for weaknesses to exploit. Meanwhile, Donna counsels both men on how to rectify their issues. And Mike must find a way to turn down his recently announced promotion without raising suspicion - while he and Rachel combat an opposing attorney who holds the key to uncovering his secret.

Wednesday, August 26th, 2015

s5e10: Faith

With their backs against the wall, Jessica and Louis make a last-ditch effort to rally the support of the partners, as Daniel Hardman and Jack Soloff attempt a takeover of the firm. Meanwhile, Mike and Harvey must each face down the demons of their past in order to make potentially life-altering decisions

Wednesday, August 19th, 2015

s5e9: Uninvited Guests

Rachel and her mom plan for Rachel's dream wedding, but Rachel worries that the event could reveal Mike's secret. Meanwhile, Daniel Hardman and Jack Soloff make their move against Jessica and the partners, Harvey and Mike tangle with Hardman's mysterious backer and Louis tries to find Jack's weakness.
Season 0
Wednesday, July 3rd, 2013

s0e12: Recruits: Class Action (3)

Thursday, July 4th, 2013

s0e13: Recruits: Class Action (4)

Friday, July 5th, 2013

s0e14: Recruits: Class Action (5)

Saturday, July 6th, 2013

s0e15: Recruits: Class Action (6)

Sunday, July 7th, 2013

s0e16: Recruits: Class Action (7)

Monday, July 8th, 2013

s0e17: Recruits: Class Action (8)

Tuesday, July 9th, 2013

s0e18: Recruits: Class Action (9)

Wednesday, July 10th, 2013

s0e19: Recruits: Class Action (10)

Monday, July 28th, 2014

s0e20: Recruits: Paper Trail: Angels

Monday, July 28th, 2014

s0e21: Recruits: Paper Trail: Shine On

Monday, July 28th, 2014

s0e22: Recruits: Paper Trail: Puppet Therapy

Monday, July 28th, 2014

s0e23: Recruits: Paper Trail: Emergency

Monday, July 28th, 2014

s0e24: Recruits: Paper Trail: Last Call
Season 5
Wednesday, June 24th, 2015

s5e1: Denial

Pearson Specter Litt has scored a hard-fought victory, but the fight has left the firm shaken. Although she avoided jail time, Donna has left Harvey after more than a decade of working together. She is now working for his long-time rival Louis. And while Jessica readjusts to being single, Mike and Rachel are giddy after his marriage proposal

Wednesday, July 29th, 2015

s5e6: Privilege

Harvey reels from Dr. Agard's revelation about the root of his panic attacks; and has to make a tough decision in a case that touches a nerve. In other events, Mike and Louis take over responsibility for Harvey's oldest client; and Donna tries to make Rachel's dream wedding possible.

Wednesday, August 5th, 2015

s5e7: Hitting Home

Mike teams with Jack Soloff on a case. Esther Litt returns to P.S.L. in hopes of discreetly solving a problem, and Donna and Harvey try to return their friendship to normal.

Wednesday, January 27th, 2016

s5e11: Blowback

Mike's worst fears have come true. He's been arrested for fraud and is under investigation by a ruthless government prosecutor, Assistant US Attorney Anita Gibbs. Meanwhile, Jessica and Harvey must figure out how to build a defense for Mike, knowing full well that he's guilty of the crime for which he stands accused. And Rachel must come to terms with her family's reaction to the news that her fiancé is not the person he claimed to be - and that he could soon be in prison.

Wednesday, February 3rd, 2016

s5e12: Live to Fight...

Mike and Louis must identify an anonymous tipster in order to diffuse a damning piece of evidence. Gibbs isn't just after Mike, she's set her sights on Jessica and Harvey as well.

Wednesday, February 10th, 2016

s5e13: God's Green Earth

With time running out before Mike's case goes to trial, Harvey and Mike are at odds over their strategy, and just what lengths they'll go to in order to defeat Gibbs.

Wednesday, February 17th, 2016

s5e14: Self-Defense

As time runs out before the trial, Mike wants to represent himself while Harvey wants to lead the charge. To decide the issue, Harvey challenges Mike to a winner takes all showdown.

Wednesday, February 24th, 2016

s5e15: Tick Tock

With things looking bad for the firm, Louis mulls over Anita Gibbs' offer to turn on his compatriots in exchange for immunity. Meanwhile, Rachel gives Mike advice on how best to win hearts and minds in the courtroom. As the pressure mounts, Donna pleads with Harvey to not do anything rash, even as Jessica encourages him to do so. And Harvey and Mike look to a new, last-ditch strategy to win the case ... but as they run out of moves to play and deals to make, they face the possibility of putting Mike's fate in the last place they want it - the hands of a jury.

Wednesday, March 2nd, 2016

s5e16: 25th Hour

As Mike's day of reckoning draws near, it threatens to shatter the lives of those closest to him. Faced with the uncertain outcome of his knockdown, drag-out court battle, Mike makes the one play he has left. Meanwhile, he and Rachel must make a huge decision about their future together. Louis battles an old friend to protect the firm from an outside threat, while Jessica fights to keep the firm intact from within. And Harvey and Donna come up with one last long shot move that could save Mike but at great cost to Pearson Specter Litt.
Season 6
Wednesday, July 13th, 2016

s6e1: To Trouble

After signing a plea deal to spare his colleagues at Pearson Specter Litt, Mike will be confronted with the harsh realities of prison life as he starts his two-year sentence. Meanwhile, the once bustling Pearson Specter Litt offices are a ghost town – the partners have defected, leaving Harvey, Jessica , Louis, Donna and Rachel to pick up the pieces. But the firm's troubles are far from over and they will have to deal with the fallout from Mike's crime before they can even begin to rebuild.

Wednesday, July 20th, 2016

s6e2: Accounts Payable

PSL faces a class action lawsuit from former clients. Mike has problems with a fellow prisoner.

Wednesday, July 27th, 2016

s6e3: Back on the Map

Mike tries to remain safe without breaking Danbury's unwritten rules. Jessica and Harvey try to land a whale. Louis searches for an office tenant. Rachel faces a fellow student.

Wednesday, August 3rd, 2016

s6e4: Turn

Mike considers a deal that could reduce his sentence. Jessica and Louis take different approaches to deal with tenants. Rachel represents a death row inmate.

Wednesday, August 10th, 2016

s6e5: Trust

Mike tries to gain Kevin's trust. Harvey enacts a risky plan. Jessica tries to mend the firm's reputation. Rachel hits a roadblock. Louis enlists Donna's help.

Wednesday, August 17th, 2016

s6e6: Spain

Harvey defends Sutter from Cahill. Mike's past threatens to derail his mission. Rachel and Jessica seek evidence to re-open a case. Louis woos Tara.

Wednesday, August 24th, 2016

s6e7: Shake the Trees

Harvey, Louis and Donna search for a missing link to Sutter's inside trading. Mike takes measures to get Kevin on his side. Rachel and Jessica deliver bad news.

Wednesday, August 31st, 2016

s6e8: Borrowed Time

Harvey counters Cahill's star witness. Mike tries to deliver a witness himself. Jessica and Rachel try to delay Leonard's execution. Louis adjusts to life as the other man.

Wednesday, September 7th, 2016

s6e9: The Hand That Feeds You

In order to protect Mike, Harvey considers putting Gallo back on the streets; Jessica and Rachel get Bailey's case re-opened; Louis deals with anxiety over Tara.

Wednesday, February 22nd, 2017

s6e15: Quid Pro Quo

When Mike's class action hits a snag, it might cost him more than the case; Harvey, Louis and Rachel consider getting their hands dirty; and Donna and Benjamin seek an investor.

Wednesday, September 14th, 2016

s6e10: P.S.L.

Jessica and Rachel fight to save Leonard Bailey; Harvey and Louis try to keep clients from abandoning ship by wooing their oldest client.

Wednesday, January 25th, 2017

s6e11: She's Gone

Harvey, Louis and Donna plan for a future without Jessica; Mike adjusts to life as an ex-convict; Rachel considers her options.

Wednesday, February 1st, 2017

s6e12: The Painting

Harvey tries to repair a broken relationship - leaving Louis, Donna and Rachel to manage PSL in his absence. Meanwhile, Mike gets a helping hand from an unexpected place.

Wednesday, February 8th, 2017

s6e13: Teeth, Nose, Teeth

Rachel receives a letter that creates an unexpected issue for Harvey and Louis. Mike's mentorship of Oliver and Marissa gets put to the test. And Donna gets a surprise from the IT department.

Wednesday, February 15th, 2017

s6e14: Admission of Guilt

Things are not going too well on PSL. Mike's mentorship is beginning to gain attention. Harvey returns to the firm with some shocking news.
Season 7
Wednesday, September 13th, 2017

s7e10: Donna

Mike and Harvey's power move is countered, putting their backs up against the ropes. Rachel fears her father's judgment is clouded by the past. Louis aids Alex when his client comes under fire.