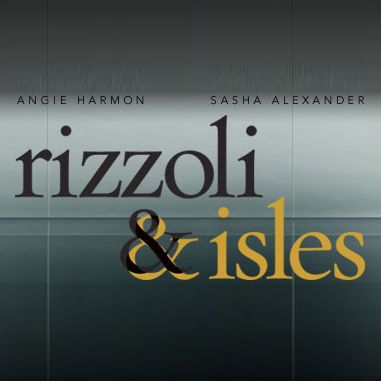 Season 1
Monday, July 12th, 2010

s1e1: See One, Do One, Teach One

Detective Jane Rizzoli and medical examiner Maura Isles investigate the grisly murder of a wealthy couple. The M.O. matches the work of a serial killer known as the Surgeon, who once nearly murdered Jane. Now that the Surgeon is behind bars, it seems one of his proteges is picking up where he left off.

Monday, July 19th, 2010

s1e2: Boston Strangler Redux

Tensions are high as the squad investigates a possible copycat of the legendary Boston Strangler… or could it be the Boston Strangler himself? Meanwhile, Jane butts heads with her new boss, Lt. Grant, who just happens to be from the same neighborhood where Jane grew up. And Maura gets into trouble with her habit of diagnosing everyone – including her date.

Monday, July 26th, 2010

s1e3: Sympathy for the Devil

Jane and Maura investigate the mysterious death of a young boy whose family is from Cape Verde. It appears at first that he may have died during an attempted exorcism, and it may take a message from beyond the grave for Jane to pinpoint exactly what happened. Jane is distracted from the case when her mother sets her up on a surprise date.

Monday, August 2nd, 2010

s1e4: She Works Hard for the Money

After a student is gunned down in broad daylight, the investigation reveals she had more than a few secrets. Meanwhile, Jane's mother Angela gets into a spat with her father over the car.

Monday, August 9th, 2010

s1e5: Money for Nothing

The eldest brother in a Boston "Brahmin" family (direct descendents of passengers on the Mayflower) is found in the harbor dead after an apparent sailing accident. But Maura's close connection with the family and Jane's resentment over the wealth they display threaten to derail their investigation. Angela, meanwhile, tries her hand at selling a Polynesian health drink.

Monday, August 16th, 2010

s1e6: I Kissed a Girl

Jane and Maura investigate what appears to be a hate crime, the brutal assault and murder of a woman leaving a lesbian bar. With Jane going undercover, they hope to lure the killer out in the open. Off the job, Maura hooks Jane up with a handsome yoga instructor.

Monday, August 23rd, 2010

s1e7: Born to Run

The Boston Marathon turns into a crime scene when a shooter begins targeting runners. Racing to catch the killer before another shooting, Jane and Maura must conduct their investigation in secret so as not to cause a mass panic.

Monday, August 30th, 2010

s1e8: I'm Your Boogie Man

Jane was once abducted and neared killed by imprisoned serial killer Charles Hoyt. Now a body found in a park has all the indications of being his work. Jane must do her best to keep her fear of this man in check while Maura attempts to get inside the mind of the killer.

Monday, September 6th, 2010

s1e9: The Beast in Me

Jane's investigation of a murdered identity thief leads her to Boston's Irish-mob past. After startling new information, the victim leads Maura on a personal quest. On the home front, Frankie Jr. attempts to help his father find some new clients for his plumbing business.

Monday, September 13th, 2010

s1e10: When the Gun Goes Bang, Bang, Bang

After an undercover cop working a narcotics-smuggling sting is shot dead, the killers next turn their sights on Boston homicide headquarters, leaving Jane, Maura and Frankie Jr. trapped in a fight for survival on their home turf. It's a situation that will force Maura to challenge herself like never before. On the home front, Jane's parents are excited that their oldest child, Tommy, is being released after serving time in prison.
Season 2
Monday, July 11th, 2011

s2e1: We Don't Need Another Hero

After taking a bullet during a siege of the precinct, Jane Rizzoli is honored as a hero at a public event. The celebration is short-lived, however, when disaster strikes. The ensuing case reunites Jane with an old high-school flame, Sgt. Major Casey Jones, who may be just the person she needs to heal her emotional scars.

Monday, July 18th, 2011

s2e2: Living Proof

Jane and Maura's relaxing day at an outdoor spa is anything but when they discover the murder of a pregnant woman serving as a surrogate mother. Soon the hunt is on to find the baby's biological parents.

Monday, July 25th, 2011

s2e3: Sailor Man

Shortly after sailors invade the streets of Boston for Fleet Week, a young girl is found dead. Frost's father, a Navy Admiral, comes to town, causing tension with his son. And, Maura goes on a date with Angela's mechanic.

Monday, August 1st, 2011

s2e4: Brown Eyed Girl

When the daughter of a police officer is kidnapped in front of her younger brother, Jane and the team race to find the girl, fearing her abduction is connected to another case in which a young girl turned up dead only hours earlier.

Monday, August 8th, 2011

s2e5: Don't Hate the Player

Jane and Maura investigate after the coach of the Boston Pilgrims baseball team is found dead in the locker room. The death comes as a star player and the team owners battle for control of the team. Meanwhile, Jane's brother Tommy returns home after being released from jail.

Monday, August 15th, 2011

s2e6: Rebel Without a Pause

A Revolutionary War re-enactment becomes the scene of a real killing when a soldier turns up dead. Maura's extensive knowledge of American history becomes important as she and Jane try to solve the case. And Maura's brilliant mother, Constance Isles, comes to Boston for an art exhibit.

Monday, August 22nd, 2011

s2e7: Bloodlines

Jane and the team investigate what appears to be a modern-day witch hunt in Salem. Meanwhile, Frankie's old girlfriend returns to town with a surprise, and Jane has no problem speaking her mind about the situation.

Monday, August 29th, 2011

s2e8: My Own Worst Enemy

With no obvious clues as to why a man was killed, Jane and Maura must delve into his background to get answers. Jane senses that Maura's keeping something from her.

Monday, September 5th, 2011

s2e9: Gone Daddy Gone

After a young dockworker is killed, evidence surfaces that the mob has connections to dock operations, which brings up questions regarding involvement by Maura's biological father. Jane does everything she can to get out of sensitivity training. Meanwhile, Maura and Tommy start spending time together.

Monday, September 12th, 2011

s2e10: Remember Me

When a prison inmate is murdered, a serial killer claims to have information useful to the case. Frankie readies himself for the detective exam.

Monday, November 28th, 2011

s2e11: Can I Get a Witness?

When a community activist is gunned down, one brave witness comes forward to testify against a well-known gang member who is thought to have murdered 15 people. While the detectives work diligently to put him away, television host Bill O'Reilly comes to town for a book signing and criticizes the police department on-air.

Monday, December 5th, 2011

s2e12: He Ain't Heavy, He's My Brother

Boston Homicide teams up with the FBI after a bank manager is shot during a robbery. Jane's brother Tommy may be facing more trouble just as his relationship with Maura begins to grow.

Monday, December 12th, 2011

s2e13: Seventeen Ain't So Sweet

Jane attends her high school reunion and brings Maura along for the ride, but the fun is cut short when one of her old classmates turns up dead on the football field. Jane must focus on the past when she realizes everyone in her class is a potential suspect. Meanwhile, Korsak gets a visit from ex-wife Melody Patterson, who hopes he'll invest in her new business.

Monday, December 19th, 2011

s2e14: Don't Stop Dancing, Girl

The world of competitive dance turns deadly when the mother of a star performer is stabbed to death at a competition. Jane and the team search for clues, but they soon realize something is off about the woman's history. Korsak has his hands full when his stepson is accused of shooting a cop.

Monday, December 26th, 2011

s2e15: Burning Down the House

When a warehouse fire kills a firefighter, Jane and Maura must investigate whether it was arson or an accident. But the investigation hits a snag when a hit-and-run leaves someone in the hospital. FBI Agent Gabriel Dean returns, hoping to rekindle his relationship with Jane.
Season 0
not specified

s0e1: Bringing the characters to life

Series developer Janet Tamaro discusses adapting Dr. Tess Gerritsen's novels
Season 3
Tuesday, June 5th, 2012

s3e1: What Doesn't Kill You

Jane and Maura's friendship suffers following the shooting of Maura's biological father, gangster Paddy Doyle. Jane also finds herself in the middle of an Internal Affairs investigation. And her relationship with Agent Dean is exposed.

Tuesday, June 12th, 2012

s3e2: Dirty Little Secret

Tensions continue to mount between Jane and Maura, causing those close to them to be caught in the middle. But they must put aside their differences when they investigate the case of a college student who died in a tunnel. Meanwhile, Frankie Sr. returns with news that upsets Angela.

Tuesday, June 26th, 2012

s3e4: Welcome to the Dollhouse

Young female professionals dressed as dolls are turning up dead on the public transit system, and Jane and Maura must piece together the clues. Angela implements new ideas for the café. And Jane learns more about how Casey was injured.

Tuesday, July 3rd, 2012

s3e5: Throwing Down the Gauntlet

Jane looks for a way for Maura to meet her biological mother, Dr. Hope Davis. Angela gets involved in a political campaign. And a nun from Jane and Frankie Jr.'s past returns.

Tuesday, July 17th, 2012

s3e7: Crazy for You

The ladies probe the killing of a husband and wife who were psychiatrists. Soon, an attendee of a medical-examiners seminar offers to help Jane and Maura in the case. Elsewhere, the Rizzoli family realize they may have connections to a pregnant stranger.

Tuesday, July 24th, 2012

s3e8: Cuts Like a Knife

A bride is killed right before she walks down the aisle, and Jane and Maura must figure out if the groom's ex-girlfriend is a suspect, or if there's a deeper connection to the bride's European roots. On the homefront, Jane has a new neighbor who captures the attention of Angela, Frankie and Frost.

Tuesday, July 31st, 2012

s3e9: Home Town Glory

A boy band star returns to his roots for a show and winds up murdered. Jane and Frankie, who grew up with the victim, work hard to solve the case. Meanwhile, Jane and Maura must decide if it's time to tell Angela the truth about Lydia's pregnancy just as Angela prepares to throw her a baby shower.

Tuesday, August 14th, 2012

s3e10: Melt My Heart to Stone

When a statue breaks open to reveal a dead woman inside, Jane and Maura must find the killer quickly as the body count begins to rise. Back at headquarters, a new homicide detective is named to the squad. Meanwhile, Dennis Rockmond returns to Boston after disappearing on Maura and tries to woo her back. Lydia goes into labor.

Tuesday, November 27th, 2012

s3e11: Class Action Satisfaction

When a man having breakfast in the Division 1 Café dies from poisoning, Jane and the team must quickly find the source as Angela and the irascible Stanley both come under scrutiny. Meanwhile, Tommy wants proof that he's the biological father of Lydia's baby as she returns to take the baby back. And Detective Korsak is reunited with one of his ex-wives.

Tuesday, December 18th, 2012

s3e14: Over/Under

When a former college football player is stabbed inside a carwash during a fundraiser for his alma mater, Jane, Maura and the team must piece together clues to track down the killer. Meanwhile, Frost's mother visits Boston with some unexpected news. And Lt. Col. Casey Jones bumps into Jane and is forced to reveal some startling news of his own.

Tuesday, December 4th, 2012

s3e12: Love the Way You Lie

A famous young writer of memoirs is found dead in an apparent suicide, but Jane and Maura soon discover there's more to the story. Meanwhile, Frost becomes obsessed with an old case involving a young African American student as his final appeal is denied. And Jane discovers Angela is involved in a secret romance.

Tuesday, December 11th, 2012

s3e13: Virtual Love

The virtual world and the real world collide when a microbrewer is killed. Angela tries to move on from a failed romance by seeing someone new. And Jane and the team begin to mentor underprivileged teenagers, a move that ends in near disaster.

Tuesday, June 19th, 2012

s3e3: This Is How a Heart Breaks

When Maura meets a new guy named Dennis in a very unusual way, he opens up a different side of her. And Jane is filled with mixed emotions after someone from her past returns.

Tuesday, December 25th, 2012

s3e15: No More Drama in My Life

Dr. Hope Martin returns to ask Maura for a life-altering favor. Jane worries about the impending spinal surgery for Lt. Col. Casey Jones, and Tommy shows off baby T.J. But all gets shoved to the side when a building collapses, trapping loved ones inside.

Tuesday, July 10th, 2012

s3e6: Money Maker

When a rich financier is found stuffed in a trashcan wearing a cloak and mask, Jane and Maura must figure out what happened. Meanwhile, Maura makes a deeper connection with her biological mother, Dr. Hope Davis, and half-sister, who still doesn't know Maura is related to them.
Season 4
Tuesday, June 25th, 2013

s4e1: We Are Family

A community parade turns deadly; Maura does not seem like herself; Lt. Col. Casey Jones reveals some shocking news.

Tuesday, July 2nd, 2013

s4e2: In Over Your Head

Jane is unhappy when a former colleague returns as the new lieutenant of the drug unit; a tip from Cailin causes Maura to investigate Hope.

Tuesday, July 9th, 2013

s4e3: But I Am a Good Girl

A body is discovered in the church at TJ's christening; Jane almost abuses her power to protect Tommy; Lydia's fiancé threatens to take custody of TJ; budget cuts cause tension at the department.

Tuesday, July 16th, 2013

s4e4: Killer in High Heels

Maura becomes a murder suspect when her date is found dead and she can not remember their evening together; Jane struggles to protect her best friend while doing her job.

Tuesday, July 23rd, 2013

s4e5: Dance With the Devil

Maura gains insight into her father; Korsak opens up about Cavanaugh's tragic past; Maura and Jane unravel a shocking secret about Paddy and Hope.

Tuesday, July 30th, 2013

s4e6: Somebody's Watching Me

A viral video of Jane jeopardizes her career and reputation; the squad tries to solve a murder case involving a conspiracy theorist.

Tuesday, March 18th, 2014

s4e16: You're Gonna Miss Me When I'm Gone

A senator's daughter is found murdered; Tommy begins to slip back into old habits; Jane reveals some shocking news.

Tuesday, March 11th, 2014

s4e15: Food for Thought

When a food truck chef dies suddenly, all signs point to poisoning; Tommy announces some big plans; Maura's birth mother tries to make amends with her daughter.

Tuesday, March 4th, 2014

s4e14: Just Push Play

A musician is stabbed in a bar; the squad realizes that the stabbing victim had something to hide; Jane's father returns with shocking news.
Season 5
Tuesday, June 24th, 2014

s5e2: Goodbye

A woman walks into the station and confesses to killing someone; the team tries to unravel a bizarre case while dealing with the loss of a colleague.

Tuesday, July 15th, 2014

s5e5: The Best Laid Plans

The team investigates the murder of a wealthy woman with terminal cancer; Maura meets a man while teaching a class.

Tuesday, July 29th, 2014

s5e7: Boston Keltic

Jane and Maura are brought into the world of Keltic writings by the murder of a rare bookseller; Angela's relationship with Cavanaugh changes and Maura prepares Jane to meet her new man.
Season 6
Tuesday, June 16th, 2015

s6e1: The Platform

When it appears one of our own shot an unarmed man on a busy Boston subway platform, the team must fight to find the real killer while clearing our detective's name. But with Internal Affairs breathing down our necks, it becomes clear that the circumstances surrounding this shooting are anything but clear.
Season 5
Tuesday, July 8th, 2014

s5e4: Doomsday

A man is found murdered inside his doomsday fallout shelter; Jane finds out that Korsak is considering retirement; Frankie keeps a secret.
Season 0
not specified

s0e2: Chicks in a bottle

Behind the scenes and interviews.

Monday, June 2nd, 2014

s0e3: Behind the Story: The Family Bond Tested

In Rizzoli & Isles, the family bond among the lead characters will undergo some of its greatest challenges. New series Executive Producer, Jan Nash, guides us through what we can expect to see this season.
Season 4
Tuesday, August 6th, 2013

s4e7: All For One

A popular high-school teacher is killed in a hit and run; Jane is preoccupied with Lt. Martinez's apparent favoritism toward his own drug unit.

Tuesday, August 13th, 2013

s4e8: Cold As Ice

Frankie Jr. is brought in to help with a murder case involving a youth hockey league; Cailin asks to stay with Maura; Maura has trouble living with a teenager.

Tuesday, August 20th, 2013

s4e9: No One Mourns the Wicked

Jane and Maura are asked to present the case of a serial killer at a symposium for law enforcement; Jane and Maura make a discovery.

Tuesday, August 27th, 2013

s4e10: Built for Speed

The squad investigates when an amateur drag race turns deadly; Jane turns to Lt. Martinez for help and he seems to be thwarting her investigation.

Tuesday, September 3rd, 2013

s4e11: Judge, Jury and Executioner

A mock trial advisor dies during a competition; Jane is concerned that Angela may be hiding financial issues; Tommy hires a lawyer to settle his claim against the Storrow Center.

Tuesday, September 10th, 2013

s4e12: Partners in Crime

The squad tries to solve a homicide case that is muddied by conflicting evidence; Maura must decide if she is going to take in her recently paroled grandfather; Jane and Casey must decide between their careers and their relationship.

Tuesday, February 25th, 2014

s4e13: Tears of a Clown

A kidnapper dressed as a clown re-emerges after 20 years; Jane's relationship with Casey grows more serious; Maura inadvertently gets in the middle of another relationship.
Season 5
Tuesday, June 17th, 2014

s5e1: A New Day

Jane works to solve the murder of a jogger; Jane tries to hide her pregnancy from her mother; Maura and Frankie face the aftermath of their kiss.

Tuesday, July 1st, 2014

s5e3: Too Good to Be True

A killer uses online ads to find victims; Jane discovers that it will be difficult to keep her pregnancy quiet.

Tuesday, July 22nd, 2014

s5e6: Knockout

While Maura is away at a convention, Jane needs Susie's help to solve a murder; Korsak is forced to deal with painful unfinished business.

Tuesday, August 5th, 2014

s5e8: Lost & Found

The team tries to find a witness to the contract killing of a woman outside of a nightclub; Jane puts herself in the line of fire.

Tuesday, August 12th, 2014

s5e9: It Takes a Village

The team's skills are tested when the mummified remains of a woman are found; Jane tries to recover from a devastating loss.

Tuesday, August 19th, 2014

s5e10: Phoenix Rising

The team helps Korsak investigate a cold case; Jane refuses to believe that she is not ready to go back on duty.

Tuesday, August 26th, 2014

s5e11: If You Can't Stand the Heat

Jane and Maura find a man who died in a bathtub full of ice; while trying to stay cool during a heatwave, Angela discovers a spicy tea that brings unexpected romantic consequences.

Tuesday, September 2nd, 2014

s5e12: Burden of Proof

A notable county prosecutor is arrested for murder; when Angela hears that Maura is planning to meet Jack's daughter, she sets out to educate Maura about the interests of children today.

Tuesday, February 17th, 2015

s5e13: Bridge to Tomorrow

After Jane jumps from a bridge to save a prosecutor suspected of his murdering his mistress, Maura is terrified that she has lost her best friend. The squad must now renew the search to find the real killer. Meanwhile, Angela enlists Frankie's help as she applies to new jobs.

Tuesday, February 24th, 2015

s5e14: Foot Loose

When a severed human foot washes up on shore, the squad is called in to identify the victim and track down the murderer as more body parts are found. After an unsuccessful job hunt, Angela finds she enjoys helping out Korsak at the Dirty Robber.

Tuesday, March 3rd, 2015

s5e15: Gumshoe

The squad is forced to join forces with an over-eager private investigator when a successful clothing designer is found poisoned and his wife reported missing. Jane notices Angela is spending too much money and asks Maura to teach her mom how to handle her finances.

Tuesday, March 10th, 2015

s5e16: In Plain View

After a man is found bludgeoned to death on the side of the road, Jane and the squad team up with another detective who believes he is hunting the same roadside killer. Meanwhile, Maura discovers she has had her identity stolen and recruits Angela to help track down the culprit.

Tuesday, March 17th, 2015

s5e17: Bite Out Of Crime

The squad works overtime hunting down a serial killer sniper. Maura befriends a witness to the crime, who happens to suffer from a mental condition that has him believing he is a wolf.

Tuesday, March 17th, 2015

s5e18: Family Matters

When a woman finds her husband has been murdered, the ensuing investigation reveals that the victim may have been living a double life.
Season 6
Tuesday, August 18th, 2015

s6e10: Sister Sister

When a dog trainer is found dead at home, her champion Rottweiler is the prime suspect. As the team investigates this unlikely killer, Maura has a peculiar interaction with Kent.

Tuesday, June 23rd, 2015

s6e2: Bassholes

Jane and Maura find themselves submerged in the cutthroat, high stakes world of competitive bass fishing when a tournament-leading fisherman is killed. At the same time, Frankie is paying the price after losing a bet.

Tuesday, June 30th, 2015

s6e3: Deadly Harvest

Jane and Maura are called to the BCU "Body Farm" -- an academic research facility dedicated to the study of human decomposition -- when a murder victim is found buried in a shallow grave among the research corpses. Angela also has secrets she is keeping buried from Jane.

Tuesday, July 7th, 2015

s6e4: Imitation Game

The murder of a notorious thief sends Jane and Maura into the world of art heists and forgery and forces Jane to tango with an F.B.I. Agent who has a keen interest in her case. There's also a new man in Angela's life.

Tuesday, July 14th, 2015

s6e5: Misconduct

The murder of a crime tech sends shockwaves throughout the team. When suspicions arise that the tech had tampered with evidence for BPD cases, Maura is suspended from her position. Jane is determined to catch the killer and clear the department so Maura can be reinstated.

Tuesday, July 21st, 2015

s6e6: Face Value

The good news is the team finds a witness to a murder. The bad news is he suffers from Prosopagnosia, commonly known as facial recognition blindness, and he can't recognize the killer. The Rizzolis prepare for a visit from their scheming cousin Carlo.

Tuesday, July 21st, 2015

s6e6: Face Value

The good news is the team finds a witness to a murder. The bad news is he suffers from Prosopagnosia, commonly known as facial recognition blindness, and he can't recognize the killer. The Rizzolis prepare for a visit from their scheming cousin Carlo.

Tuesday, July 28th, 2015

s6e7: A Bad Seed Grows

When a 16-year-old girl is murdered and left in a cage, Jane and Maura must overcome the ethical dilemma of a psychiatrist and the stiff opposition of a fussy prosecutor to find the killer. Meanwhile, Jane has couch issues, and Frankie is seeing UFOs.

Tuesday, August 4th, 2015

s6e8: Nice to Meet You, Dr. Isles

When the jeweler to Boston's super cool and famous dies, the investigation leads us to a member of the Isles family. That leads to a secret Maura has been keeping for almost all of her life.

Tuesday, August 11th, 2015

s6e9: Love Taps

The murder of a college student takes an odd turn when Jane and Maura discover he had 32 girlfriends. Uncovering who killed him and why leads them into a world of app developers, virtual boyfriends and relationships built on lies. Meanwhile, Korsak finally introduces everyone to the new woman in his life.

Tuesday, August 25th, 2015

s6e11: Fake It 'Til You Make It

After a body turns up in Boston with links to another murder in Los Angeles, Jane and Maura pack up their sunscreen and hop on a plane. With the girls out of town, Angela and Korsak plan a double date with Kiki and Ron.

Tuesday, September 1st, 2015

s6e12: 5:26

When an old watch is found inside a balloon of cocaine in a dead woman's stomach, figuring out it's significance becomes the key to protecting Jane -- and the people she loves.

Tuesday, February 16th, 2016

s6e13: Hide & Seek

When Maura is abducted, nothing will stand in the way of Jane and the team bringing her home. Far away, Maura discovers a conspiracy that is bigger than just her kidnapping, with Jane as its ultimate target.

Tuesday, February 16th, 2016

s6e14: Murderjuana

A security guard foils a robbery when he kills one of the robbers, despite being wounded himself. Jane and Maura work together to solve the case after the search for the robber's accomplice raises some puzzling questions. Jane continues her quest to protect Maura and Angela. But is the price too high?

Tuesday, July 21st, 2015

s6e6: Face Value

The good news is the team finds a witness to a murder. The bad news is he suffers from Prosopagnosia, commonly known as facial recognition blindness, and he can't recognize the killer. The Rizzolis prepare for a visit from their scheming cousin Carlo.

Tuesday, March 15th, 2016

s6e18: A Shot in the Dark

When a state trooper is killed in Maine, the getaway car is traced back to the mastermind of the attacks on Jane.
Season 7
Monday, June 20th, 2016

s7e4: Post Mortem

When a mailman is killed, the team must work with a brash, eccentric postal inspector, who believes the mailman's murder is part of a larger conspiracy. Maura continues to struggle with the ramifications of her injury, and Angela intervenes when she discovers Korsak has gotten Kiki a terrible birthday present.
Season 6
Tuesday, July 21st, 2015

s6e6: Face Value

The good news is the team finds a witness to a murder. The bad news is he suffers from Prosopagnosia, commonly known as facial recognition blindness, and he can't recognize the killer. The Rizzolis prepare for a visit from their scheming cousin Carlo.

Tuesday, February 23rd, 2016

s6e15: Scared to Death

A woman is murdered in a grisly scene reminiscent of a horror film, prompting the team to investigate a chilling game in which players pay to experience sheer terror.

Tuesday, March 1st, 2016

s6e16: East Meets West

When a gun battle rages in a quiet neighborhood, Jane and Maura are thrown into the secretive world of an Eastern European gang; Maura comes down with a fever.

Tuesday, March 8th, 2016

s6e17: Bomb Voyage

The team works to solve a murder with explosive consequences; Ron offers to take Angela on a romantic getaway.
Season 7
Monday, June 6th, 2016

s7e1: Two Shots: Move Forward

In the aftermath of a shooting, the team must work to find Alice Sands (Annabeth Gish) and bring her to justice before she destroys Jane's life.

Monday, June 6th, 2016

s7e2: Dangerous Curve Ahead

The entire Boston Police Department searches for Alice Sands; the team investigates a suspicious car crash; a new romance blossoms.

Monday, June 13th, 2016

s7e3: Cops vs. Zombies

The team works on behalf of the dead - and the undead - after a murder at a zombie convention. Angela decides to pursue her GED after revealing that she never graduated from high school.

Monday, June 27th, 2016

s7e5: Shadow of Doubt

When a wealthy woman is found dead at the bottom of her stairs, we realize that this was no ordinary slip-and-fall accident. The team is pressed into a game of cat and mouse with a clever killer determined to get away with the perfect crime. Plus, when Maura decides to undergo minor surgery, the surprising part of her healing will be reconnecting with Hope (Sharon Lawrence).

Monday, July 11th, 2016

s7e6: There Be Ghosts

Jane and Maura must unravel an old ghost story to solve a double murder at a hospital; Angela convinces Frankie to stop avoiding Kent.

Monday, July 18th, 2016

s7e7: Dead Weight

When a bicyclist appears to spontaneously combust, Maura proves his death is actually a murder; Jane is invited to teach a class of FBI recruits at Quantico.

Monday, July 25th, 2016

s7e8: 2M7258-100

Jane goes under cover in a county jail to draw out a killer who committed a brutal murder.

Monday, August 1st, 2016

s7e9: 65 Hours

On the morning that Jane is about to testify in a murder trial, she discovers that a key piece of evidence has been stolen. BPD has three days to re-solve the crime, or else the murderer may go free. When Frankie discovers Nina is a fan of magic, he decides to learn a few tricks to impress her.

Monday, August 15th, 2016

s7e10: For Richer or Poorer

When a forensic accountant is gunned down, Jane and Maura are drawn into a sophisticated Ponzi scheme; Jane makes a life-changing career decision.

Monday, August 22nd, 2016

s7e11: Stiffed

Monday, August 29th, 2016

s7e12: Yesterday, Today, Tomorrow

Monday, September 5th, 2016

s7e13: Ocean Frank

A dead man is found handcuffed to a bed in his own home; as the party approaches, everyone makes a video to say goodbye; the group says farewell and plans for the next adventure. Series Finale!