update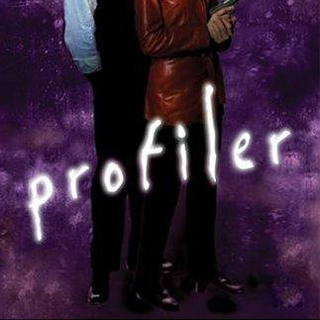 Season 1
Saturday, September 21st, 1996

1: Insight

Three years after the serial killer "Jack of All Trades" murdered her husband, forensic psychologist Sam Waters returns to the FBI to help solve a rash of murders in Atlanta, Georgia.

Saturday, September 28th, 1996

2: Ring of Fire

Sam and the newly-formed Violent Crimes Task Force (VCTF) investigate a series of arsons, but her return to duty attracts unwelcome attention from Jack, who pays a visit to her home.

Saturday, October 19th, 1996

3: Unholy Alliance

Sam investigates a series of murders which bear striking similarities to the methods of a killer whom Bailey put in prison 10 years earlier. Sam suspects that the real culprit is still free, and through her gifted insight, she finds clues in the ancient I Ching art of divination that lead her to a high-ranking military officer, who may be protecting the slayer.

Saturday, October 26th, 1996

4: I'll Be Watching You

Sam and the VCTF must find a twisted assassin before he kills a celebrated political candidate, But Sam is distracted by new evidence that could help her find Jack's lair.

Saturday, November 2nd, 1996

5: Unsoiled Sovereignty

A disturbed loner is waging war against power plants and refineries, but the VCTF team suspects that the attacks are the work of eco-terrorists.

Saturday, November 9th, 1996

6: Modus Operandi

A rift opens between Sam and Bailey after Jack kills an FBI agent who had information about the murder of Sam's husband - information she knew nothing about.

Saturday, November 16th, 1996

7: Night Dreams

The VCTF investigates a series of kidnappings that has Atlanta in a panic. The case proves difficult, and when a connection is finally made, Sam realizes that time is running out.

Saturday, December 14th, 1996

8: Cruel and Unusual

Sam probes a series of murders that appear linked to a death row inmate while Jack prepares to select his next victim--from among the VCTF team.

Saturday, January 4th, 1997

9: The Sorcerer's Apprentice

As Sam and the VCTF work a series of ritual murders on Indian reservations, Bailey's FBI ID turns up pinned to the body of Jack's latest victim.

Saturday, January 11th, 1997

10: Shattered Silence

Bailey becomes attracted to the wife of a missing doctor while investigating two puzzling disappearance cases that may be linked.

Saturday, January 18th, 1997

11: Doppelganger

A murder at a home for the criminally insane has all the landmarks of one of the institution's residents, but he insists upon his innocence--and Sam backs up his contention.

Saturday, February 1st, 1997

12: Learning from the Masters

A murderer has a taste for FBI agents and a fondness for modern art--posing his victims to replicate famous paintings.

Saturday, February 8th, 1997

13: The House That Jack Built

Aware that Jack is now monitoring the entire VCTF team, Sam and John concoct a scheme to flush out the killer, which eventually leads them to his hidden lair.

Saturday, February 15th, 1997

14: Shadow of Angels (1) (a.k.a. Noblesse Oblige)

As Sam and her colleagues close in on Jack, they are forced to interrupt their pursuit to investigate a bizarre murder where a man is buried under thousands of silver coins--a preamble to a series of killings that point toward an eccentric, powerful family.

Saturday, February 15th, 1997

15: Shadow of Angels (2) (a.k.a. Gestalt)

As the VCTF learns that the tightly knit killers are on a unified mission to punish the corrupt and over-extravagant, they face a more primary case in their pursuit of Jack--which leads to a Costa Rican hideout where he is cornered at last.

Saturday, March 8th, 1997

16: Film at 11

In New York, a vigilante is exacting "justice" on people recently acquitted of crimes--and filming his murders for broadcast on the evening news.

Saturday, March 22nd, 1997

17: Crisis

A deranged nuclear scientist takes a roomful of high-powered Washington insiders hostage, and Sam is called in to try to help bring the crisis to a peaceful resolution.

Saturday, April 5th, 1997

18: Blue Highway

A series of fatal hit-and-run accidents on remote highways puts Sam on the trail of a murderous truck driver, who she believes is repeatedly recreating a traumatic event from his childhood.

Saturday, April 12th, 1997

19: FTX: Field Training Exercise

Suspicions abound when the VCTF team is abruptly ordered to participate in a Field Training Exercise, and it quickly becomes clear that the FBI brass is trying to uncover a mole--but Bailey is the only person with access to the compromised information.

Saturday, April 26th, 1997

20: Into the Abyss

The VCTF is summoned to catch a serial killer who carves smiles into his victims' faces and shrouds them in lace. Sam unravels the motivation behind the crimes, but the investigation is thrown for a loop when the prime suspect joins the growing list of victims.

Saturday, May 10th, 1997

21: Venom (1)

The poisoning death of a wealthy computer magnate puts the VCTF on the trail of a diabolical murderer who uses exotic, venomous animals as weapons.

Saturday, May 10th, 1997

22: Venom (2)

Just as Sam figures out the identity of the "venom killer," Jack strikes again, first by framing the FBI and VCTF by impersonating an agent and beating up a few suspects, and then abducting both Sam and the killer.
Season 2
Saturday, November 1st, 1997

1: Ambition in the Blood

AKA The Protean Man As Bailey (Robert Davi) clings to life in an Atlanta hospital, Sam and the team are forced to take on a high profile case involving an international serial killer. The murderer, named Ashok Dupree, has escaped from an Indian prison and come to the U.S. for the purpose of killing a celebrity, so that he too can become world renown. While working to bring the killer to justice, Sam (Ally Walker) must convince herself and the Atlanta PD that she is innocent of the murder that Jack actually committed in the finale of last season. Also, John (Julian McMahon) decides to return to the VCTF, and Bailey's daughter, Frances (Heather McComb), now on the run, contacts John to check on her father's condition.

Saturday, November 8th, 1997

2: Primal Scream

Four people have been brutally beaten to death in Atlanta. The VCTF is called in to investigate the seemingly random murders. Though there are no eyewitnesses, people near the crime scenes recall hearing an eerie wailing sound right around the time of the murder. Sam (Ally Walker) soon discovers another connection, all the murders happened in the rain. The team consults with a psychologist who specializes in seasonal disorders. He informs them of a syndrome where people become extremely violent in response to certain types of weather. Meanwhile, Jack waits at a prison gate for Sharon Lesher (Traci Lords), a violent felon, who is being released on parole. Later, he takes her back to his lair and it becomes clear this is the beginning of an ""unholy alliance."" Back in Atlanta, Bailey (Robert Davi) laments the fact that the police plan to charge his daughter Frances (Heather McComb) with attempted murder once they determine her whereabouts. Sam and the team interrogate suspects prone to fi

Saturday, November 15th, 1997

3: It Cuts Both Ways

Jack's back and he's wreaking havoc with his new lethal protégé, Sharon Lesher (Traci Lords). The VCTF is summoned to New Orleans when the murder of a research librarian has the earmarkings of a Jack kill. Once on the scene, Sam (Ally Walker) is perplexed by what appears to be inconsistencies with Jack's prior modus operandi. Though certain Jack is responsible for the murder, she considers rethinking her profile of him. To that end, she consults one of her old professors to get a fresh perspective on the case. Sam and the professor agree that Jack is beginning a new chapter in his obsession with Sam. Two more murders occur in rapid succession and it becomes clear Jack is sending clues as to what this new chapter will entail. Bailey (Robert Davi) receives a call from his fugitive daughter, Francis (Heather McComb), who refuses to heed her father's pleas to return to Atlanta. George (Peter Frechette) is confronted by his past misdeeds when a corrupt attorney asks him to use his computer

Saturday, November 22nd, 1997

4: Second Best

When a hospital is the target of a bombing attack, the VCTF is called in to investigate. It's clear once the team arrives that this is no random attack. They are dealing with a highly skilled explosives expert who obviously has an agenda in mind. Bailey (Robert Davi) summons Coop (A Martinez) to Atlanta to assist with the case. His return is awkward for he and Sam (Ally Walker) as they have previously ended their romantic relationship. The bomber continues his lethal campaign by killing seemingly unrelated individuals. Sam and the team race to establish a relationship between the victims. Meanwhile, Bailey must deal with Frances's (Heather McComb) legal problems. The DA sees her case as a stepping stone for political office and is bound and determined to see her do time for shooting her father and fleeing prosecution. George (Peter Frechette) also faces difficulties as he continues to be pressured by an old acquaintance to embezzle funds from a local bank. This ""pressure"" becomes threa

Saturday, December 6th, 1997

5: Power Corrupts

The VCTF team is on the trail of a serial killer who seems to be taking aim at people he deems corrupt. Three Chicago murders happen in quick succession: a former President of the Federal Reserve Board, a high class call-girl, and a Chicago policeman. Jim Henegar, the Chicago detective who is investigating the murders, is reluctant to relinquish control of the case, and becomes a hindrance to Sam and the team. The evidence leads to a Judge, whose son was corrupted in one way or another by the three victims. Their influence eventually led the son to be arrested and subsequently results in his murder while serving a year sentence in jail. After Henegar kills MacGruder in 'self-defense' Sam and Bailey testify before a panel of judges to try and prove that the Detective had committed murder in order to cover up his own history of corruption. However, they fail; it seems that corruption runs deep. Meanwhile Bailey, who is still healing from the shotgun wound inflicted by his daughter, Franc

Friday, December 12th, 1997

6: Old Acquaintance

Coop's death takes its toll on Sam and the rest of the VCTF team. Hoping it will help Sam to regroup emotionally, Bailey and Angel persuade her to join some of her old friends at a college reunion. There, she and Angel reunite with friends Colleen, Drew, Greg, Monica, Tracy, and Roy. An enjoyable holiday gathering quickly becomes a nightmare when Colleen is murdered. Angel and Monica urge Sam to investigate the case and bring their friend's killer to justice. All the evidence points to Colleen's husband Drew, whom Sam never liked. Soon another friend, Roy, who may have been a witness to the crime, is murdered. Sam sets out to prove Drew guilty of both crimes. Just when she finds the evidence she needs, Drew is found dead - the victim of an apparent suicide. Back in Atlanta, Sharon strikes out on her own and murders a shop clerk. The team investigates and starts to make headway in their search for Jack and his lethal accomplice. At Jack's lair, Sharon learns of Jack's obsession with Sam

Saturday, January 3rd, 1998

7: Jack Be Nimble, Jack Be Quick

Once the prime suspect in the 'Old Acquaintance' murder mystery is found dead, Sam (Ally Walker) determines that one of her friends, Greg or Monica , is the likely killer. With the VCTF hot on his trail, a mortally wounded Jack escapes to his lair to recuperate from being shot by Sam. In attempting to pursue Jack, as well as the killer of her friends, Sam begins to wonder if it's all becoming a bit too overwhelming. Frances (Heather McComb) attempts to give herself a birthday 'present' by seducing John (Julian McMahon). The plan fails and John calls Sam to take the ever rebellious teen home to her father. This leads to Sam and Frances having a heart to heart in which the young woman shares a painful memory from her early upbringing. Bailey (Robert Davi) asks Marcus Peyton (Shiek Mahmud-Bey) to join the VCTF team and he accepts, to John's dismay. Sam uncovers evidence that points to Greg as the 'old Acquaintance' killer and she and Bailey apprehend him just as he tries to leave town. Ba

Saturday, January 10th, 1998

8: Victims of Victims

AKA Sense of Completion When a murder occurs that bears all the markings of an unsolved serial case from the 1950's, Sam and the VCTF team are called in to investigate. Analysis of the case's forty year old evidence yields a fingerprint not previously detected. This enables the team to finally I.D. the killer, who turns out to have committed suicide prior to the most recent murder. Sam talks to a writer who researched the original case and learns of a young boy who claimed to have witnessed one of the crimes. That boy, whose story was not believed at the time, is later revealed to be the copycat killer. Jack recuperates from his gun shot would at the home of his extremely wealthy, extremely deranged mother, Miriam. Meanwhile, Sharon (aka Jill) decides to redecorate Jack's lair by eliminating all traces of Sam. When a now healthy Jack returns to the lair, he is enraged by the changes Sharon has made. Sam's in-laws come to town to see Chloe perform in a school play and are angered whe

Saturday, January 17th, 1998

9: Birthright

A killer's belief he was switched at birth leads him to kill those he feels stole his identity. Two men, born at the same time and in the same hospital as the killer, are brutally murdered. The VCTF is called in once the link between the two victims is established. Evidence leads the team to an insane woman who believes her baby was switched at birth. The woman swears the badly deformed baby she was given in the hospital, was actually the child of someone else. She was never able to prove that charge, and unfortunately for the baby given to her, she was a cruel and abusive parent. Sam quickly determines the killer is the product of this abuse. When the team and, accidentally, the killer learn that the mother's claim was proven invalid, Sam profiles the murderer will go after the one living health worker responsible for giving him over to a life of cruelty. Meanwhile, Jack kills his mother's butler once he learns the man has been following him at his mother's behest. Sam is concerned ab

Saturday, January 31st, 1998

10: Dying to Live

Two men are killed, and in both instances, their organs are mysteriously delivered to hospitals minutes before they are needed for transplant surgery. Sam and the team profile the murders and determine their suspect is someone who was probably an organ recipient in the past. Now he is returning the favor by providing organs for people with his same rare blood type. Eventually, the team sets up a sting that draws out the killer and culminates in the man committing suicide so that one last time, he can pass on the gift of life. Art Behar, Bailey's boss, sets him up to take a fall in a witness tampering scandal. John, Marcus, and George find the evidence that clears Bailey and nails Behar once and for all. Jack is displeased when he learns Sharon has struck up a friendship with the proprietor of a local newsstand. He ultimately kills the man to assert to Sharon that he is her one and ONLY friend. Chloe is followed by a man who continues to take her photograph. By episode end, it is learne

Saturday, February 7th, 1998

11: Ties That Bind

Ritualized murders are occurring in Atlanta and in neighboring states. The victims are stabbed and their homes are vandalized with gang-like graffiti. The VCTF is called in and their investigation soon focuses on the son of two of the victims. His calm, dispassionate demeanor suggests to Sam that the man may be a suspect in his own parents' murder. Further investigation reveals that the son is under the influence of a ""Heaven's Gate""-like cult. Sam goes undercover to infiltrate the cult, but is deemed her unworthy for their collective. Sam theorizes that the cult's leader is making his disciples kill their families in order to prove their loyalty to him. The team sets up a sting to capture the leader, but are foiled when the cult's member, aware the VCTF is closing in, commit mass suicide by blowing up their compound. Frances causes discord between John and Bailey.

Saturday, March 7th, 1998

12: Shoot to Kill

AKA Textbook Ohio's cities are being terrorized by a seemingly random sniper. Everyday citizens as well as police officers are being attacked. The state's governor summons the VCTF. Once on the scene, Sam, Bailey and the rest of the team are perplexed by the sniper's ability to shoot from increasingly longer distances. This ability reminds Bailey of an elite task force he encountered while serving in Vietnam. Bailey obtains from Casper, his intelligence source, the names of the task force members. Meanwhile, Sam uses clues left at the crime scenes to put together a profile that suggests the sniper is trying to create his own mythology, much like the Archer in Greek literature. George comes up with a suspect once he merges Casper's list and Sam's profile. Bailey, haunted by memories of the atrocities committed by the sniper task force, sets out to take down the killer and does so in the episode's exciting climax. John, George and Bailey look into Lou Handleman who has tried to dis

Saturday, March 14th, 1998

13: Bloodlust

The bodies of badly beaten men are being found in the Boston metropolitan area. Sam and the team quickly surmise these men were involved in some sort of deadly ultimate fighting match. Searching local hospitals, they find a participant in one of the fights. Though he reveals little, Sam is able to put together from talking to him and researching the backgrounds of the victims, that all were desperate men in need of money. All the men have a bookie in common and the team eventually gets this man to confess his role in the murders. It turns out he supplies the names of these desperate men to a man who then manipulates them to fight for money. He then coerces them with drugs to fight to the death so that he can satisfy his own demented bloodlust. To catch the fight's mastermind in the act, John goes undercover as one of the fighters. The episode concludes with Sam and the team racing to find John before he too becomes a victim of this lethal bloodsport.

Saturday, March 21st, 1998

14: Every Five Minutes

A serial rapist is terrorizing women in the Florida Panhandle. Sam and the VCTF are called in to investigate. The victims are able to provide the team with a number of clues which Sam uses to form her profile of the assailant. In the midst of the investigation, Sam butts heads with a local female sheriff. The woman continuously criticizes the VCTF's handling of the case and more importantly, their handling of the victims. In an emotional scene, Sam confronts the deputy and eventually learns the woman was once a rape victim herself. The two bond when they realize they both know what it is like to be the object of a deranged man's obsession. Meanwhile back in Atlanta, John and Marcus get a hot tip on the fugitive, Sharon Lesher. Desperate for cash, she has made it know on the street that she is looking for one of her old partners in crime. The episode concludes with the team springing a trap for Jack's ""Jill."" Sam corners Sharon as she tries to escape and momentarily wrestles with the id

Saturday, March 28th, 1998

15: Breaking Point

A desperate father kidnaps Sam's roommate Angel in a last ditch effort to save his son from the electric chair. The man's son has recently been convicted of murder committed during a robbery. The father believes his son to be an innocent bystander and wants Sam and the VCTF to prove it. To save Angel, Sam and the VCTF investigate the case and find little, at first, to prove the man correct. The father gives them the names of two potential suspects and Sam interrogates both. She also talks with the incarcerated son. Her discussions, along with forensic evidence, lead Sam to determine the son is in fact innocent of the murder, but is unfortunately an accomplice in the robbery. Once she knows the truth, Sam is faced with the difficult task of telling the father what he least wants to hear, that his son is indeed guilty of a crime.

Saturday, April 4th, 1998

16: Lethal Obsession

Sam and the VCTF investigate the ""prime time kidnapper,"" a madman who has a pathological need for media attention and projects his mania onto an attractive but terrified local TV anchorwoman (guest star Anna Galvin) whom he wants to exclusively cover the prisoner exchanges. Elsewhere, Sam worries about what's really behind her daughter Chloe's reluctance to perform in the children's ballet, and the murderous Jack of All Trades makes plans for his imprisoned Jill.

Saturday, April 11th, 1998

17: Cycle of Violence

A vigilante's series of murders leads the team to an eccentric cartoonist, whose work has influenced the killer. Sam receives an award from the American Association of Women in Law Enforcement.

Saturday, May 2nd, 1998

18: Die Beautiful

VCTF is invited to an on-going investigation on the murder of a teen beauty. She was killed a year ago, and no arrests have been made so far. They find a killer on death row with matching breaking and entering technique, but Sam thinks the convict didn't kill his victims.

Saturday, May 9th, 1998

19: The Root of All Evil (1)

The team tries to catch a diabolical killer determined to take revenge on people who are so blinded by their love of money that they can't see the repercussions their actions have on the other side of the world, starting the with the setting off of incendiary car bombs outside a wealthy business office. The game between Jack and VCTF begins with Sharon as bait to lure Jack to the prison so they can catch him. But Jack has other plans. Meanwhile, Sam pays a visit to her long estranged father for the first time in 10 years. As she struggles to both deal with her father and the elusive avenging killer still committing bombings across the country, she soon makes the final connection to the killer in order to catch him.

Saturday, May 9th, 1998

20: The Root of All Evil (2)

The team tries to catch a diabolical killer determined to take revenge on people who are so blinded by their love of money that they can't see the repercussions their actions have on the other side of the world, starting the with the setting off of incendiary car bombs outside a wealthy business office. The game between Jack and VCTF begins with Sharon as bait to lure Jack to the prison so they can catch him. But Jack has other plans. Meanwhile, Sam pays a visit to her long estranged father for the first time in 10 years. As she struggles to both deal with her father and the elusive avenging killer still committing bombings across the country, she soon makes the final connection to the killer in order to catch him.
Season 3
not specified

22: Las Brisas (Part 2)

Donald Lucas' trial begins as the team heads out to Mexico where in the small town of Las Brisas, women have been vanishing without a trace for the past year, and some corpses have been discovered. But their investigation is hampered on both sides of the border by the corrupt police chief, Miguel Villalobos, whom is under the thumb of a U.S sheriff, J.D. Tollman, whom try to derail the VCTF's investigation when the murders lead to a powerful U.S. businessman, named James Lofton, running a textile factory in Las Brisas and has been in the company of local prostitutes, some of whom ended up as victims. While assisting Marta Fernandez, a loyal policewoman with the investigation, Sam and the group commute back and forth to Atlanta for Lucas' trial with testimony from her, Bailey, George, against Lucas. Also testifying on Sam's behalf is Sheriff Ed Post from Otis, California whom, unknown to everyone, is actually the real Jack-of-All-Trades whom has been in hiding all this time and is usi

Saturday, October 17th, 1998

1: Coronation

The day after Jack's clever escape from the prison after Samantha unsuccessfully tried to bait him and she killed Sharon instead, Samantha must look into herself in order to find him. Everything seems to point to her childhood which reveals that Jack has apparently stalked her all his life. Then, Jack abducts an infant, and tries to lure Sam into finding him in which the VCTF learns Jack's real identity (so it seems).

Saturday, October 24th, 1998

2: Cravings

The team investigates a serial rapist-turned-murderer in Illinois, whose sporadic timing of the attacks puzzles Sam as well as the connection between his victims whom are left in the woods. Sam figures out that the killer is an angry and frustrated married man taking out his rage and frustration on about-to-be-wed women. Meanwhile, with Jack-of-All-Trades (Donald Lucas) finally captured and imprisoned, Sam begins searching for a new house for her and Chloe.

Saturday, October 31st, 1998

3: Do the Right Thing

A killer who castrates the victims seems to be driven by feelings of public duty and legal responsibility. John gets into trouble through no fault of his own for something that appears in the press about the case.

Saturday, November 7th, 1998

4: Double Vision

Twelve residents of a small Alabama town have mysteriously disappeared. When one of the missing is found dead, the VCTF begins an investigation. Once on scene, Sam is confounded by the evidence retrieved. Whereas some evidence points to a domineering, controlling pathology, other evidence points to a more passive, sub-servient one. When Bailey pressures her to narrow her profile, Sam's anxiety builds and she begins to question her own abilities. Later, it is determined that there are two killers working together as a team- thus the reason for the conflicting profiles. One driven by the need for power and the other driven by his hero worship of his companion, the two have set out on a killing spree. Once the realization is made that there are two killers, Sam is greatly relieved to find out that her intuitive skills are still intact.

Saturday, November 14th, 1998

5: The Sum of Her Parts

Years of verbal and physical abuse take a deadly toll when its victim lashes out against his abuser. Unable to kill the actual perpetrator, his mother, the deranged man strikes those who remind him of the wretched woman. The team investigates and Sam accurately assesses the killer's pathology, but mistakenly assumes the man is actin out against his wife, not his mother. When the ages of the victims begins to rise, Sam realizes her error and theorizes that the killer is slowly working up the courage to murder his tormentor. The team then races to find the ill-fated woman before her son can exact his final revenge. B-Story- Sam realizes she and Chloe must begin a new life, and to that end, decides to move into a new home.

Saturday, November 21st, 1998

6: The Monster Within

The VCTF is called in to assist in a stalled investigation. Sam is leery to intercede, for her friend and former lover, Michael Westmore, is leading the investigation. The case revolves around a series of killings in which the victims have been burned alive. Once they begin their investigation, Sam and Bailey disagree about Michael's handling of the case. Whereas Sam feels her friend should be given some slack, Bailey feels the man's performance sub-par and should not be excused. Forensic evidence shows that the victims' eyes were the specific target to the killer. Sam uses her intuition and the evidence gathered to theorize the killer did not want to be seen by his victims. She later determines the man feels a great sense of shame, thus the reason he cannot bear to look someone eye to eye. Another victim is killed and Sam doubts whether the same killer is at work. It is later revealed that the copy cat killer is really Michael, using the same m.o. to cover up the murder of his mistres

Saturday, December 5th, 1998

7: Perfect Helen

Someone is George's hometown is stealing the corpses of young, recently decease Jewish woman. George fears it is some form of Anti-Semitic vandalism. As for to George, Bailey allows he and Sam to investigate the rather atypical crime further. Once on scene, George and Sam learn that a Neo-nazi group is alive and well in the town. Though evidence points to a member of the hate group, Sam feels the crimes are motivated by something other than Anti-Semitism. This theory take shape once two of the stolen bodies are found undamaged, with minor cosmetic changes made to their person. Sam put together a profile that characterizes the perpetrator as someone looking to create or re-create his vision of the perfect woman. Eventually, evidence points to a man who is insanely infatuated with a woman who works in his office. When the man kidnaps the object of his affection, Sam fears he will attempt to 'immortalize' his vision of perfect beauty for all eternity.

Saturday, December 12th, 1998

8: Home for the Homicide

It's 'Party of Five' run amok when the youngest member of an orphaned clan kills to keep his dysfunctional family together. The first murder occurs when they young man kills the boyfriend his sister is considering marrying. Her marriage would result in her leaving the family and that would be unacceptable. Throughout the episode, other people who pose such threats are quickly dispatched. Sam profiles the killer is someone who has felt loss and who is desperately trying to hold on to something he values. The VCTF eventually discover this decidedly unconventional family and at first, mistakenly believe the physically abusive eldest brother is the killer. Sam soon realizes, however, that there is another, more emotionally immature force at work. Bailey realizes his ex-wife is seriously involved and considering remarriage. Chloe is upset when Sam invites her new boyfriend, Paul, over for Christmas.

Saturday, January 2nd, 1999

9: All in the Family

Fueled by the abuse they suffered as children, a brother and sister decide to save another child from the same unfortunate fate. To do this, however, the warped siblings kill the boy's parents as well as two of their employees. The VCTF investigate the mass murder and Sam immediately bonds with the abused boy. The parent has mob ties, so it is immediately assumed that their murder resulted from their illegal activities. Though skeptical of this scenario, Sam does not dispute it for that would result in the boy being held by the system until the murder is solved. Instead, the boy is immediately released to his uncle's custody. As the team investigates the crime further, they realize the boy's social worker, as well as his supposed 'uncle', are actually the brother-sister duo. Sam profiles the tow want to become surrogate parent for the boy and provide him with the idealized 'home' they never had. She further theorizes the boy must be found fast, before the disturbed couple realize paren

Saturday, January 9th, 1999

10: Ceremony of Innocence

One of Sam's first profiles resulted in a man being sentenced to death. Ten years later when the man is about to be executed, murders begin happening that match the m.o. of the prior killings. Ballistics evidence proves the same gun was used for all the crimes. Sam, feeling culpable for what might have been a deadly mistake, reopens the investigation. Evidence leads to a lowly bicycle courier who is mortally wounded when he resists arrest. Once the dying man is in custody, the death row inmate is released from prison. Though a wrong seem to have been righted, Sam still feels something is amiss. A chess set is found in the prisoner's cell helps her to realize that the whole thing was an elaborate ruse. The man originally convicted was indeed the first killer. The second killer was only a pawn doing his bidding. Sam, Bailey, and the team re-arrest the now pardoned killer at the hospital bed of his wounded puppet, just as he attempts to kill the only loose end in his elaborate plan.

Saturday, January 16th, 1999

11: Where or When

A serial killer who kills with his bare hands leaves the bodies of his male victims at the Brown Derby, the Trocadero, and other Hollywood landmarks. Sam profiles the killer as someone trying to rectify some trauma he experienced in his past. The team follows a trail of clues that eventually leads them to a rather ordinary cab driver who does not seem to have the strength necessary to commit the crimes. A search of the man's apartment yields evidence however, that matches Sam's profile to the letter. The cab driver easily passes a lie detector test. The conflicting findings lead to the release of the man. It is later learned that all the victims were abusers of women. Sam soon realizes the man suffers from multiple personality disorder. His alter ego is a gangster-like tough guy who is bent on avenging the murder of the cab driver's abused mother forty years earlier. B-Story- Sam learns her scientist father participated in experiments that had deadly consequences.

Saturday, February 6th, 1999

12: Inheritance

People who seem to have nothing in common are being killed in the Southeast U.S. Grace's autopsy yields that all the victims has the same rare blood type. It then becomes clear all the victims were related. The team uncovers evidence that confirms all the victims were the children of a Charles Manson-like cult leader currently incarcerated in a Georgia psychiatric facility. Sam interviews the adoptive parent of one of the remaining children and quickly surmises their son is the killer. She theorizes that he is killing his siblings to 'cleanse' himself of his deadly lineage. Once he kills his last target, the young man practically surrenders to police. Sam wonders why the murderer gives up so easily, and soon realizes it's just a piece of the plan that leads back to the cult leader father. The team races to the psychiatric facility where the father is being held. The son has had himself transferred there so that he might kill his father and finally make his cleansing complete. B-Story-

Saturday, February 13th, 1999

13: Heads, You Lose

Someone is killing the young and beautiful in Florida's trendy South Beach. The killer compounds his grizzly crimes by decapitating his victims and leaving their heads on public display for all to see. Sam profiles that the killer is striking against the beautiful people as a result of his low self-esteem. She further theorizes the man may have once been part of the glamorous elite, but has for some reason fallen from grace. His banishment now fuels his rage. Evidence eventually points to a young shipping magnate who has unwisely squandered his multi-million dollar inheritance on South Beach's cosmopolitan lifestyle. Instead of blaming himself, he is now striking out at those who helped him spend his fortune. B-Story- Grace attempts to reconcile the strained relationship she has with her mother. Also, the local detective on the case falls for Sam and tries everything he can to land a date.

Saturday, February 20th, 1999

14: Otis, California

When Donald Lucas, the imprisoned Jack-of-All Trades killer, managed to hack onto the Internet, Bailey fears that he is communicating with a disciple. The investigation leads the VCTF to a small northern California town, named Otis, which is plagued by supersition and a series of Jack-of-All-Trade murders. With the assistance of the friendly but eccentric Sheriff Ed Post, Sam, Bailey and the team try to find the suspect. But George gets abducted by the suspect, whom is connected to a reclusive, wheelchair-bound professor, named Philip Mendez, whom is later found murdered. The search leads to an underground lab where Sam discovers her father once worked there for his government-sponsored mind-control experiments that Lucas had also worked on.

Saturday, February 27th, 1999

15: Spree of Love

A series of murders across the Southwest USA leads Sam and the VCTF team to an unlikely couple: a 32-year-old woman, Josie Wells, and a 16-year-old boy, Alex Lopez, who apparently abducted her from her child's soccer field in Boulder, Colorado. Sam figures out that the woman was apparently the victim of physical abuse as a child and has abandoned her unhappy and lonely married life and reliving her glory days with the boy she met on a counseling phone line. Meanwhile, Bailey tries to reason with his ex-wife, Janet, not to remarry for he feels she's throwing her own life away.

Saturday, March 20th, 1999

16: Burnt Offerings

Sam and the team try to catch a mystic arsonist on the loose in Atlanta. Sam profiles that he apparently risks his own life by setting the fires himself on the spot. After a red herring lead involving a photographer always on the scene of the fires, Sam and the team find graffiti messages on walls of the burned out buildings in Farsi meaning 'fire god.' The man is apparently seeking a 'chosen one' immune to fire in order take him to the afterlife to meet his deceased wife. Meanwhile, Sam is worried about Chloe when she becomes emotionally withdrawn when one of her classmates becomes a victim in one of the fires.

Saturday, April 3rd, 1999

17: Three Carat Crisis

Sam and Bailey get caught up in a jewel heist by a trio of mentally unbalanced crooks, named Randy, Kate and Stevie, that quickly turns into a hostage situation within the jewelry store. They struggle to profile the perpetrators and their relationships with one another before any lives are lost. While Sam tries to reason with the ringleader, Randy, to give up, John quarrels with the overzealous police commander outside who wants to catch or kill all the perpetrators even if it means that all hostages will be killed.

Saturday, April 10th, 1999

18: Seduction

George and Sam go undercover as IRS agents at Borden & Associates, a management office in Palm Beach, Florida, because five of the clientele have been murdered with one finger from their left hand missing. As Sam profiles the most likely suspect, Bobby O'Hara, whom shows a strong interest in her, the firms shadowy security chief, Leo Cantrell, becomes suspicious of Sam's true identity. Meanwhile, Kevin Miller, an arrogant FBI agent working the case, complicates the investigation much to Bailey's worry for Sam's safety and Miller's indifference to otherwise, while John works with the local police detective, Lt. Cynthia Ford, in discovering the bodies.

Saturday, May 8th, 1999

19: Grand Master (2)

Sam continues to study the case of Bryce Banks, a 13-year-old chess prodigy, whose life might still be in danger and deals with 'Pretender' Jarod (impersonating a police detective named Doyle) whom is looking after Bryce. Her fears are proven right when Bryce disappears. Sam and Jarod suspect the enigmatic Father (aka: Ronald Dain) is using the boy in his revenge plans by killing all the members of a top-secret project 20 years before involving brainwashing. Meanwhile, Sam grows more suspicious of Jarod's true origins and finally discovers his fugitive life status. (End Game (1) aired on The Pretender, season 3, episode 19.)

Saturday, May 15th, 1999

20: Las Brisas

Donald Lucas' trial begins as the team heads out to Mexico where in the small town of Las Brisas, women have been vanishing without a trace for the past year, and some corpses have been discovered. But their investigation is hampered on both sides of the border by the corrupt police chief, Miguel Villalobos, whom is under the thumb of a U.S sheriff, J.D. Tollman, whom try to derail the VCTF's investigation when the murders lead to a powerful U.S. businessman, named James Lofton, running a textile factory in Las Brisas and has been in the company of local prostitutes, some of whom ended up as victims. While assisting Marta Fernandez, a loyal policewoman with the investigation, Sam and the group commute back and forth to Atlanta for Lucas' trial with testimony from her, Bailey, George, against Lucas. Also testifying on Sam's behalf is Sheriff Ed Post from Otis, California whom, unknown to everyone, is actually the real Jack-of-All-Trades whom has been in hiding all this time and is usi

Saturday, June 5th, 1999

21: What's Love Got to Do with It?

Sam and Bailey work with FBI field agent Susan Marsh whom is tracking Robert Lee Gregg, a conservative civic leader in Atlanta whom is suspected in the killing of six gay men. But their investigation is happened by Susan's former boyfriend, Richard Russell, whom is stalking her. Susan insists she's in control of the situation, but Bailey thinks otherwise when her boyfriend is found murdered and Russell is a suspect. Things get worse when Russell targets Bailey and his ex-wife Janet whom are now back together. Meanwhile, Sam leaves the investigation and travels to Miami to investigate the disappearance of a local man who may be connected to the Gregg killings, and she finds herself being perused by Mario Monagno (from the 'Heads, You Lose' episode) whom still wants to date her.
Season 4
Saturday, September 25th, 1999

1: Reunion (1)

The day after getting shot by the real Jack-of-All-Trades, a wounded Bailey calls upon FBI profiler Rachel Burke to find Sam after Jack kidnaps her and subjects her to tortuous mind games by confining her within an abandoned warehouse and trying to get her to be like him in killing to achieve a sense of superiority. In the meantime, Rachel quickly weeds out the self-serving confessions of Donald Lucas whom she correctly assumes was a pawn in Jack's game and by questioning Samantha's father about her history, finally learns Jack's real identity as Albert Newquay and of his methods.

Saturday, October 2nd, 1999

2: Reunion (2)

A kidnapped Sam (Ally Walker) stalls for time as the murderous Jack of All Trades (Dennis Christopher) twists the facts hoping to convince her that she too will kill -- when the subject and timing are right -- while a recovering Bailey (Robert Davi) and new profiler Rachel Burke (Jamie Luner) grope for clues about Jack's hideout. But Jack shows a new card when he lures Sam's young daughter, Chloe (Evan Rachel Wood), into his web of deceit by convincing her that her mother was responsible for her father's slaying.

Saturday, October 30th, 1999

3: Blind Eye

Now a member of the VCTF team, newly relocated Agent Rachel Burke sorts through a series of murders where the killer singles out successful career women and subjugates them to humiliating housework and compulsive cleaning before posing them naked in kitchens or bathrooms. While Rachel narrows in on a suspect (guest star Scott Allen Campbell) whose timid, fearful wife (guest star Paula Malcomson) may be the missing link, she must first overcome her combative relationship with an increasingly skeptical John

Saturday, November 6th, 1999

4: Old Ghosts

An obsessed Malone is haunted by an unsolved case in Georgia concerning several teenaged girls who were slain with a knife 15 years ago, and when more older victims are suddenly found - marked with slashes on their bodies -- his focus zeroes in on their original prime suspect who has resurfaced in the area. Once he has the VCTF team on board, he enlists Rachel's help to connect the two crime sprees but his decision to exhume the earlier victims understandably draws the wrath of their ever-grieving parents.

Saturday, November 13th, 1999

5: Infidelity

When Rachel and Bailey investigate a series of Ohio murders in which the mutilated victims are cheating husbands, they suspect that the killer is the vengeful boyfriend (guest star L.L. Ginter) of a woman (guest star Amanda Wyss) common to all of the dead men -- until she offers an unconvincing confession. Meanwhile, the VCTF team must contend with a local sheriff who wants to join their force, Grace must deal with her crumbling marriage and new pregnancy, and George is left limping after a painful car accident

Saturday, December 4th, 1999

6: To Serve & Protect

When a series of random murder victims are found on the streets of St. Louis, Rachel and the VCTF team believe the slayer is a military veteran who uses weapons of opportunity, and their focus shifts to an incoherent, ranting homeless person (guest star Jeremy Roberts)who fits the profile. However, Rachel wonders if she should widen her field of suspects to include any ex-serviceman -- and trained killer -- who is susceptible to an altered state psychosis. Back at headquarters, computer whiz George ignores his increasing reliance on prescription pain pills while recovering from a car accident.

Saturday, December 11th, 1999

7: Original Sin

As Christmas nears, Rachel and the VCTF work into the night in search of a twisted serial killer (guest star Ben Bode) who goes online to select his victims, all of whom are carefully screened, seeking a candidate he can make over into his ideal woman. At the same time, Rachel is surprised when her troubled brother, Danny (guest star Rafael Sbarge), drops in from out of town and displays telltale signs of substance abuse. Also, Rachel confronts George about his own addiction to pain pills and other drugs.

Saturday, January 8th, 2000

8: Train Man

Rachel and Bailey respond to the growing list of isolated elderly men and women who are strangled while riding the rails in the Southwest, and Rachel notes cigarette burns that indicate the young killer (guest star Samuel Bliss Cooper) must have been a victim of abuse as well. While the slayer eyes his next targets, the VCTF theorizes that the dead must be surrogates for an angry drifter who feels rejected by society

Saturday, January 15th, 2000

9: Quid Pro Quo

Rachel and the VCTF team search for a serial killer (guest star Greg Kean) who strangles women with knots of their own hair, but when the latest victim proves to be the daughter of powerful mob boss James Perrone (guest star Ray Wise), the FBI profiler must gain the grieving father's confidence to learn more about her habits. Meanwhile, Rachel is under pressure from the Bureau's Organized Crime Division to take advantage of her access to Perrone and wear a wire to trick him into confessing to a fellow mobster's murder, thereby ending a lengthy investigation.

Saturday, February 5th, 2000

10: Clean Sweep (2)

The action continues in Part 2 when ""The Pretender's"" Jarod (Michael T. Weiss) and the FBI's Rachel Burke discover that the two dirty Secret Service agents, who are their most direct link to the killers of a fellow agent, are found slain, forcing them to begin their investigation all over again. However, while romantic sparks fly between the pair, Jarod suddenly disappears and is tortured by the murderer (as Baxter, guest star TBA), who is on a crazed mission to eliminate everyone he thinks is involved in the agency's corruption. (Spin Doctor (1) aired on The Pretender, season 4, episode 10.)

Saturday, February 12th, 2000

11: Random Act

While shopping in a convenience store with his girlfriend Kate (guest star Samantha Smith), Agent John Grant intercedes during a robbery, but when Kate is wounded and fights for her life, Rachel and Bailey are concerned that he will mete out his own justice outside the law. Even John's shooting of a suspect comes under review, prompting him to angrily resign and grapple with his overwhelming emotions of guilt for Kate's grave condition

Saturday, February 19th, 2000

12: Besieged

When Rachel visits her old college to appear on a radio call-in show to discuss a series of ongoing sexual assaults on campus, the case takes a peculiar personal turn when the rapist repeatedly dials up to mock her on-air, prompting an ongoing mind game of cat-and-mouse between them. On other fronts, Rachel finds herself drawn again to an old flame (guest star Mark Dobies) who is now married to her good friend and later meets the therapist (guest star Joe Flanigan) assigned to her brother's drug rehabilitation. Likewise, George slips in his shaky bid to end his own addiction to painkillers.

Saturday, February 26th, 2000

13: Proteus

After a police officer and other authority figures are found stabbed in the backs, Rachel centers her investigation on a young woman, Pamela (guest star Marcia Cross), who is reported to have assumed multiple identities which probably spring from memories of early child abuse. But Rachel faces an even greater personal threat from an FBI honcho (guest star Gregory Itzin) who has falsely accused her of forcing a sexual relationship of a subordinate -- a charge that could ruin her career. Elsewhere, Bailey confronts George over his reliance on prescription drugs and orders him to get help.

Saturday, March 11th, 2000

14: Paradise Lost

Rachel, Bailey and the team head to Yosemite National Park where a maniac brutally killed a mother and her two daughters, and while circumstantial evidence points to a local outlaw biker (guest star Douglas Bennett), Rachel constructs a different suspect profile -- one who feels remorse and might have sibling issues. Meanwhile, George's lingering substance abuse problem causes a dangerous embarrassment for Bailey and the VCTF just as an attractive Congresswoman (guest star Erin Gray, ""Silver Spoons"") begins an investigation of the unit, and she is most impressed by Bailey. Back at home, Rachel's budding romance with her brother's (guest star Raphael Sbarge, ""Message In A Bottle"") drug counselor (guest star Joe Flanigan, ""Providence"") hits a snag.

Saturday, March 18th, 2000

15: The Long Way Home

A tormented Rachel must push aside her personal nightmares when she realizes that a disturbed child slayer (guest star Harry Groener, ""Buffy The Vampire Slayer""), whom she could not convict as a prosecutor years before, has resumed kidnapping young girls and putting them in gilded cages where he worships them as virginal ""princesses."" At the same time, Rachel is troubled by the sudden disappearance of her drug-addicted brother (guest star Raphael Sbarge) from a halfway house and her romantic relationship with therapist Tom (guest star Joe Flanigan, NBC's ""Providence"") enters a new stage. Also, George frets about the hot shot computer whiz (guest star Judith Moreland) who's temporarily replaced him while he's on leave due to his own struggle with narcotics.

Saturday, March 25th, 2000

16: House of Cards

A desperate Rachel and the VCTF team cast about wildly to quickly form a profile of an anonymous sniper who's perched atop the pump house of a dam with a commanding view of his victims in an adjoining park, but their options are limited out of fear that the shooter may have wired explosives that could inundate downtown Atlanta. While the body count rises, John risks his life to save some trapped patrons and Rachel suspects the murderer might be an enraged husband whose philandering wife (guest star Saxon Trainor) is pinned down with her lover.

Saturday, April 22nd, 2000

17: Mea Culpa

Rachel and the team search for a serial killer who does not seem to follow a pattern following the abduction of a 10-year-old boy from a local diner. Meanwhile, Bailey must testify before a congressional subcommittee to save VCTF funding which is threatened to be cut off by Congresswoman Archer. Also, Rachel find that her apartment was broken into and the audiotape she made of Joel Marks confessing to planting a wire on her (in the Proteus episode) has reappeared in the court dockets where Marks is dismissed from the FBI and vows revenge against Rachel.

Saturday, April 29th, 2000

18: Pianissimo

When a talented concert pianist is found slain, Rachel suspects the victim's prodding parents until she discovers the young woman was pregnant and that her baby was forcibly delivered and kidnapped. But her biggest surprise comes when Jarod re-surfaces at her door. While the two indulge their mutual romantic passion, Jarod's mission is to help her deal with the threat posed by Marks, a fugitive FBI agent who delights in tormenting her.

Saturday, May 6th, 2000

19: On Your Marks

In the season finale, Rachel is emotionally distraught after her brother's death and she's further rattled by the mind games played by wanted ex-Agent Marks, who she believes is responsible for a series of murders, but Marks needs her to accomplish his own agenda. Malone has even more concerns when he is ordered to conduct a performance review of his VCTF members as rumors fly in Congress that the elite unit will be disbanded.

Saturday, July 1st, 2000

20: Tsuris

As Rachel continues to be spooked by Marks (Gregory Itzin), she and the team investigate a series of murders of businessmen who were all involved with the same woman (guest star Kimberly Davis).