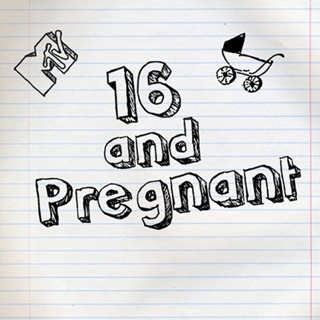 Season 0
Thursday, July 23rd, 2009

s0e1: Life After Labor Finale Special

Watch all of the 16 and Pregnant families address the controversial topics that originated from Season One, along with updates on their 'lives after labor,' in the Finale Special, hosted by Dr. Drew.

Friday, July 31st, 2009

s0e2: Unseen Moments Special

Check out unseen and intimate footage of all the girls from Season One of '16 and Pregnant,' hosted by Dr. Drew.

Tuesday, April 20th, 2010

s0e3: Life After Labor Finale Special

Catch up with the mothers from this season of '16 and Pregnant' as Dr. Drew finds out what life is like after giving birth.

Tuesday, December 14th, 2010

s0e4: Unseen Moments Special

Dr. Drew hosts a look at the exclusive moments we never saw from the second season of '16 and Pregnant.'

Tuesday, December 28th, 2010

s0e5: Life After Labor Finale Special

Catch up with the mothers from this season of '16 and Pregnant' as Dr. Drew finds out what life is like after giving birth.

Tuesday, January 4th, 2011

s0e6: Where Are They Now?

Find out what your favorite teen moms from the past and their babies have been up to since filming wrapped.

Tuesday, June 14th, 2011

s0e7: Unseen Moments Special

Sunday, June 19th, 2011

s0e8: Where Are They Now?

Tuesday, June 28th, 2011

s0e9: Life After Labor Finale Special

Dr. Drew sits down with the girls from season 3 to catch up on their lives since filming, and to talk about the struggles they face with teen motherhood.

Tuesday, July 12th, 2011

s0e10: Adoption Special

Tuesday, March 20th, 2012

s0e11: Where Are They Now? Part 3
Season 1
Thursday, June 11th, 2009

s1e1: Maci

When her fiancé Ryan takes no interest in helping out with the new baby, Maci has to figure out if her relationship will survive or if she's alone in facing the biggest challenge of her life.

Thursday, June 18th, 2009

s1e2: Farrah

Farrah is a popular cheerleader from Council Bluffs, Iowa, but when her friends start gossiping about her becoming a single mom, she abandons her high school life and starts spending way too much time with her overbearing mother.

Thursday, June 25th, 2009

s1e3: Amber

Amber spends her senior year moving in with her well meaning, but immature, boyfriend Gary. But with a baby on the way, the two will have to juggle adult responsibilities on a teenage budget.

Thursday, July 2nd, 2009

s1e4: Ebony

Ebony lives at home with mom and spends all her time with fiancé, Josh. But now that Ebony is pregnant, everything may have to change.

Thursday, July 9th, 2009

s1e5: Whitney

When home gets too crowded too fast, Whitney and boyfriend, Weston, must figure out how to move out and become a family on their own.

Thursday, July 16th, 2009

s1e6: Catelynn

Soon-to-be teen parents, Catelynn and Tyler, think adoption is best for their baby, but question if they'll be strong enough to let go.

Thursday, July 23rd, 2009

s1e7: Life After Labour

Watch all of the 16 and Pregnant families address the controversial topics that originated from Season One, along with updates on their 'lives after labor,' in the Finale Special, hosted by Dr. Drew.

Thursday, July 30th, 2009

s1e8: Unseen Moments
Season 2
Tuesday, February 16th, 2010

s2e1: Jenelle

Jenelle, a North Carolina beach bunny who loves partying, realizes her long-distance boyfriend isn't coming back and that she's too immature to raise a baby herself.

Tuesday, February 23rd, 2010

s2e2: Nikkole

Nikkole, a fun-loving cheerleader from Monroe, Michigan, gets the shock of a lifetime when finding out she's pregnant with her troublesome, on-again-off-again boyfriend, Josh.

Tuesday, March 2nd, 2010

s2e3: Valerie

Adopted in to a family of 11 kids, Valerie is striving to give her baby the family she never had. Confronted with a boyfriend that denies he's the father, she endures a perilous labor and nearly loses her baby.

Tuesday, March 9th, 2010

s2e4: Chelsea

Popular high school senior and Daddy's girl, Chelsea's caught up with her social life and fighting with boyfriend, Adam. She thinks things will get better after giving birth, but instead learns she can choose her daughter above everything.

Tuesday, March 16th, 2010

s2e5: Lori

Lori is a bubbly teen from a small suburban town in northern Kentucky. Her parents adopted her as a child and raised her into a well-rounded young woman. That's why her parents, not to mention her all-girls Catholic high school, were shocked to find out she's pregnant at just 17 years old with boyfriend, Cory.

Tuesday, March 23rd, 2010

s2e6: Samantha

Samantha's good girl image becomes less apparent when she finds out she's pregnant with Eric's baby - her boyfriend of two years. To make things more complicated - in Samantha's already cramped house, her mother, Soledad, is pregnant, too.

Tuesday, March 30th, 2010

s2e7: Nicole

Nicole is a 16-year-old prankster from Longwood, FL. Nicole's mom, Tina, stepped up to raise her when Nicole's dad died at age 2 and it's been the two of them ever since. This changes when she meets the energy-filled Tyler and falls head over heels for him. Tyler's only 15-years-old but he needs to grow up soon because Nicole's pregnant with his baby.

Tuesday, April 6th, 2010

s2e8: Leah

Leah is a popular cheerleader from a small town in the mountains of West Virginia and is practically inseparable from her friends. She just started dating Corey, who is two years older than her. Their relationship started out casual but now it's time to get serious because Leah's pregnant... with twins!

Tuesday, April 13th, 2010

s2e9: Lizzie

When Lizzie's pregnancy forces her to drop out of High School and the marching band, she looks to boyfriend Skylar for support...until she discovers he hasn't always been faithful.

Tuesday, April 20th, 2010

s2e10: Kaylin

After discovering that she's pregnant, high school senior Kailyn struggles to reconnect with her parents and improve the relationship with her boyfriend.

Tuesday, April 20th, 2010

s2e11: Life After Labor

All the families from season two of 16 and Pregnant meet to discuss what has changed and gone in their lives since the cameras stopped rolling. The event is hosted by Dr. Drew Pinsky.

Tuesday, October 26th, 2010

s2e12: Brooke

Tomboy Brooke spends all her free time tuning up cars and driving on racetracks, but with a baby on the way, she must quickly switch gears. After a shotgun wedding, Brooke and Cody try to balance life as high school students while trying to move into their own place.

Tuesday, November 2nd, 2010

s2e13: Felicia

Felicia is the only one in her family who still has the chance to graduate, but when her boyfriend stops supporting her and she moves out of her family home, will she be forced to drop out?

Tuesday, November 9th, 2010

s2e14: Emily

An all-American girl has to hang up her majorette baton after getting pregnant. Moving an hour away from her boyfriend, Emily faces the pressure of starting over in a new school and new town.

Tuesday, November 16th, 2010

s2e15: Markai

Trying to finish her senior year, Markai and her boyfriend James might be kicked out of her house when her disapproving mother has had enough. But will their relationship survive James' infidelity?

Tuesday, November 23rd, 2010

s2e16: Aubrey

17-year-old Aubrey tries to get a diploma with a baby, a husband, and no place to live.

Tuesday, November 30th, 2010

s2e17: Christinna

17 -year old Christinna was never a big sports fan, but after moving to Huntsville, Alabama and dating Isiah, the star of the football team, she's gotten used to it. When her mom moved back to New York, Christinna stayed in Alabama planning to go off to college with Isiah, but now everything has changed because Christinna is pregnant.

Tuesday, December 7th, 2010

s2e18: Kayla

Kayla is a southern belle with tons of friends. But now that she's pregnant, this princess must make her own decisions about marriage and making it without the help of her parents.

Tuesday, December 14th, 2010

s2e19: Megan

While her dad is in Afghanistan, Megan gets pregnant and plans to raise the baby in her parents' basement with the help of her video game playing boyfriend, Nathan. With no idea of how to earn a living after she graduates high school, and Nathan not necessarily in for the long haul, pampered Megan has to grow up fast.

Tuesday, December 14th, 2010

s2e20: Unseen Moments

Tuesday, December 21st, 2010

s2e21: Ashley

High school senior Ashley wrestles with the decision to give her baby up for adoption, and must make difficult choices when it comes time to choose what's best for her baby girl.

Tuesday, December 28th, 2010

s2e22: Life After Labor

This issue-driven, host-moderated, forum on teen pregnancy features the '16 and Pregnant' season two families. All nine girls and their children traveled to NYC to participate in this one-day event with host, Dr. Drew.

Tuesday, January 4th, 2011

s2e23: Where Are They Now?
Season 3
Tuesday, April 19th, 2011

s3e1: Jordan

Jordan Ward is a 17 year old from St. Louis, Missouri. She has a twin sister, Jessica, and when she finds out that Jordan and her boyfriend, Brian, are expecting a baby, tension starts to arise between all three of them.

Tuesday, April 26th, 2011

s3e2: Jennifer

A teen is eager for her parents to accept her boyfriend before the birth of her twins.

Tuesday, May 3rd, 2011

s3e3: Jamie

Tuesday, May 10th, 2011

s3e4: Danielle

Tuesday, May 17th, 2011

s3e5: Cleondra

Tuesday, May 24th, 2011

s3e6: Kayla

Tuesday, May 31st, 2011

s3e7: Izabella

Tuesday, June 7th, 2011

s3e8: Kianna

Tuesday, June 14th, 2011

s3e9: Taylor

Tuesday, June 14th, 2011

s3e10: Unseen Moments

Sunday, June 19th, 2011

s3e11: Where Are They Now?

Tuesday, June 21st, 2011

s3e12: Allie

Tuesday, June 28th, 2011

s3e13: Life After Labor
Season 4
Tuesday, March 27th, 2012

s4e1: Mackenzie

Mackenzie is a teenager with big goals and a big personality. She must put her cheerleading dreams on hold as she and her rodeo cowboy boyfriend prepare for parenthood.

Tuesday, March 27th, 2012

s4e2: Katie

Katie is a high school senior with dreams of studying psychology in Denver, but her pregnancy forces her to put aside her aspirations and establish a stable life for her young family.

Tuesday, April 3rd, 2012

s4e3: Briana

Tuesday, April 10th, 2012

s4e4: Lindsey

An aspiring cage fighter wants to be an independent mother.

Tuesday, April 17th, 2012

s4e5: Alex

An aspiring dancer with an unreliable boyfriend considers adoption.

Tuesday, May 1st, 2012

s4e7: Myranda

not specified

s4e9: Sarah

not specified

s4e10: Sabrina
Season 5
Monday, May 26th, 2014

s5e7: Jazmin

Monday, May 19th, 2014

s5e6: Karley

Monday, May 12th, 2014

s5e5: Summer