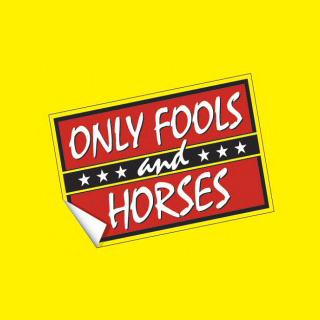 Season 0
Monday, December 28th, 1981

s0e1: Christmas Crackers

1981 Christmas Special: It's anthracite roast potatoes and green stuff all round - Grandad's cooking Christmas dinner! Trouble is, Rodney's in danger of dying of boredom. Then the glittering attractions of the Monte Carlo Club beckon...

Monday, December 27th, 1982

s0e2: Christmas Trees

Mini-episode produced for the 1982 Christmas show, The Funny Side of Christmas, presented by Frank Muir, which also featured mini-episodes of Yes Minister, Last of the Summer Wine and Open All Hours. It sees Del trying to sell Christmas trees at the local market. It was the last segment of the programme. Despite knocking the price down to a mere six quid, Del Boy can't shift his telescopic Christmas trees (lights, bangles, beads and baubles inclusive). He only has 149 more to sell to make a tidy profit. Stuck for a solution the Trotters decamp to Sid's burger van. Del's conscience seems to get the better of him, and he tells Rodney and Grandad what a shame it is that the market traders can't afford to donate a tree to the local church this year. Especially the little orphans. Left to guard the trees, Rodney steals away to the church. The Vicar quickly debunks Del's story, and Rodders realises the tale was a scam to get an endorsement from The Church of England.

Sunday, December 25th, 1988

s0e3: Dates

1988 Christmas Special: Delboy meets an actress, Raquel, through the Technomatch Dating Agency; Rodney goes cruising (in a three wheel van) with Nervous Nerys; and Uncle Albert is given a surprise birthday party. But who is the stripper that Del has booked?

Sunday, December 25th, 1983

s0e4: Thicker Than Water

1983 Christmas Special: It's Christmas Day at Nelson Mandela House, and Del and Rodney's dad is back, 18 years after walking out, suffering from a hereditary blood disorder.

Wednesday, December 25th, 1985

s0e5: To Hull and Back

1985 Christmas Special: Just a simple courier job says Boycie but the Trotter's life on the ocean wave doesn't go completely to plan. They run into their old friend Slater 'The Slag', but it isn't all plain sailing for him either.

Thursday, December 25th, 1986

s0e6: A Royal Flush

1986 Christmas Special: Rodney dates Victoria, the Duke of Malbury's daughter, and Delboy starts making plans for the wedding of the year.

Friday, December 25th, 1987

s0e7: The Frog's Legacy

1987 Christmas Special: Freddie the Frog dated Del & Rodney's mum, leaving a legacy of stolen gold when he died - after accidentally sitting on Jelly Kelly's detonator. If only somebody knew its whereabouts, the boys would be millionaires.

Sunday, December 25th, 1988

s0e8: Dates

1988 Christmas Special: Delboy meets an actress, Raquel, through the Technomatch Dating Agency; Rodney goes cruising (in a three-wheel van) with Nervous Nerys; and Uncle Albert is given a surprise birthday party. But who is the stripper Del has booked?

Monday, December 25th, 1989

s0e9: The Jolly Boys' Outing

1989 Christmas Special: Rodney is happy in his new flat except for those nagging doubts about Cassandra's boss Steven. He forgets about it long enough to go away on the coach trip to Margate and witnesses the coach blowing up when they get there. They finally get home and Rodney discovers Steven in his flat. He runs something by him but then immediately wishes he hadn't!

Tuesday, December 25th, 1990

s0e10: Rodney Come Home

1990 Christmas Special: Rodney and Cassandra have a fight about her pursuit of Operation Cassandra and he leaves home. He has to sleep on the settee because Raquel hasn't yet agreed to 'stamp Del's card'. In an attempt to make Cassandra jealous, Rodney arranges a date with Tanya from the Peckham Exhaust Centre. He backs out before going through with it, but somehow Cassandra still finds out. Del's heart is in the right place; pity about his brain!

Tuesday, December 24th, 1991

s0e11: Miami Twice: The American Dream (1)

1991 Christmas Special: Rodney receives his 'Maxwell Money' from the printing firm's pension fund. Del suggests he buys two tickets to Miami for him and Cassandra. When she can't go, he suggests who could take her place as well. He is in a bit of bother about some Rumanian Rhiesling and needs to lay low for a while. Who's this guy in front of him in the queue for the Virgin Atlantic Flight? He's acting like he owns the plane!

Wednesday, December 25th, 1991

s0e12: Miami Twice: Oh To Be In England (2)

1991 Christmas Special: Delboy and Rodney haven't been in Miami a day yet and they've had their camera stolen and then all their luggage and money as well. How lucky they bumped into these nice 'Family' boys at the nightclub and they can stay with them. What they don't know is that there is a Godfather involved and they are expendable. On the run in the Everglades is not a fun experience, but maybe they will bump into someone they know!

Friday, December 25th, 1992

s0e13: Mother Nature's Son

1992 Christmas Special: Delboy's latest scheme is to bottle tap water and sell it as 'Peckham Spring' water. It's a great success, but when Rodney finds out about it, he knows that it is illegal and that they must stop. But hang on - where did Del get the loan to start the venture? Maybe he'd better go along with it after all.

Saturday, December 25th, 1993

s0e14: Fatal Extraction

1993 Christmas Special: While Peckham is in the midst of rioting, Del Boy is having trouble with his teeth and with Raquel. She objects to him spending all night at the 1.11 Club. It is no surprise when she leaves him, but Del goes straight back into dating. When he changes his mind, he wants to forget about it, but will the scorned woman let him?

Wednesday, December 25th, 1996

s0e15: Heroes And Villains

1996 Christmas Special (Part 1): Rodney's fertility schedule is wearing him down. Such is Cassandra's need to have a baby, he buys her a rabbit, Roger, to care for until a little one arrives. Del has a shipment of Latvian alarm clocks he can't shift and his home improvement grant has been rejected. Del receives his medalIt's Rodders? birthday, and Del buys him a cheap gold bracelet inscribed ?Rooney?. Finding themselves on a rare boys night out, they dress up as Batman and Robin for a fancy dress party held for a local publican.

Friday, December 27th, 1996

s0e16: Modern Men

1996 Christmas Special (Part 2): Del is reading a book called ?Modern Man?. Despite being convinced he is the dictionary definition of debonair masculinity, the book is making him behave irrationally and rashly. Rodney is concerned about this. Cassandra is expecting, and he wants more responsibility and a better job to provide for his family. He unwittingly replies for a job advertisement, posted by Del to alleviate Rodney's workload. Del, meanwhile, has decided to take his manhood into his own hands and get a vasectomy. Doctor Singh is hounding him regarding dodgy paint, and the nightmare of him getting revenge on Del's crown jewels puts him off the idea.

Sunday, December 29th, 1996

s0e17: Time On Our Hands

1996 Christmas Special (Part 3): Rodney is bottling his emotions following the loss of his baby. Del, realising Cassandra needs his support, wants to help Rodney adjust. Raquel's estranged parents arrive for a meal, and to meet their daughter's new man. He does little to impress, and Uncle Albert mixes the coffee with the gravy by accident. The next day, Raquel's father meets Rodney and Del as they clear their garage. Being an antiques dealer, he spots a long-lost 18th Century Harrison marine watch, which he recommends getting valued. When the watch is sold for auction at Sotherby's, the highest bid is for ?6.2 million pounds. After 16 years of poverty the Trotters finally make it rich!

Tuesday, December 25th, 2001

s0e18: If They Could See Us Now

2001 Christmas Special: The Trotters lose their riches in a bad investment in the Central American Markets, and are declared bankrupt. They return to Peckham, and their Mandela House flat. Cassandra and Rodney are finding their love life is a little flat, so they spice it up by role playing their fantasies. Cassie becomes Rodney's police woman, and Rodney doesn't quite look right as Gladiator. Del appears on the game show 'Goldrush' in a last ditch attempt to win their fortune back.

Wednesday, December 25th, 2002

s0e19: Strangers on the Shore

2002 Christmas Special: Derek and Rodney embark on a trip to France, agreeing to visit Uncle Albert's Navy memorial ceremony in his honour. Upon their arrival at the village, they learn that Uncle Albert was hounded out of the country by the Resistance, due to his randy ways. Del and Rodney notice all the villagers seem to have mariner's Rodney and Delbeards. Coincidence? Del, Boycie, Trigg, and Denzil pre-arranged a dodgy booze scam at Duty Free using Denzil's empty van? much to Rodney's annoyance. When they arrive they discover an illegal immigrant has seemingly stowed away in their van.

Thursday, December 25th, 2003

s0e20: Sleepless in Peckham

2003 Christmas Special: Del Boy and family have only two weeks to find the cash to pay the Inland Revenue, or they will be evicted from their home in Nelson Mandela House. After 22 years in the flat, it could be goodbye, something Del and Rodney are determined will not happen. Meanwhile Trigger has become fascinated by science fiction and is enthralled by programmes such as The X-Files, which leads to some bizarre moments from him - who it could be said lives on a planet all of his own anyway.

Saturday, December 21st, 1985

s0e21: Abbey National Advert

One of the "Lost Episodes". Filmed and broadcast in 1985, the scene is set in an upper class restaurant and has a rather funny ending!

Tuesday, July 10th, 1984

s0e22: Licensed to Drill

The one-off episode was produced by the Maureen Oilfield Consortium as an educational video to be shown in British schools. The character who cons Del is played by Scottish actor Iain Blair. The film does not feature a laugh track unlike most episodes of the show but similarly to several other one-off specials which were made. The character of Grandad, played by Lennard Pearce, wears a new hazel coloured cardigan and his neck scarf and undershirt are uncharacteristically clean and bright looking in this episode. Ironically, as this was his final outing before his death, he also looks much healthier than in previous episodes though this could be the result of toning down the makeup used as the film is not as dependent on lighting techniques as it uses a much higher quality film stock than the one deployed in the television series episodes. This appearance of health may also be helped by the unusual cleanliness of his garments which are always stained and unkempt in his previous appearances. One of Grandad's last significant lines is in response to Del telling him to wake up during the oil film as the film is "exciting". He says "I know. I'm getting excited with my eyes shut." Lennard Pearce's last lines of dialogue in the role of Grandad are in response to Del asking if he thinks he had been conned "Of course not.....He had an honest face. In fact, he reminded me of you Del."
Season 1
Tuesday, September 8th, 1981

s1e1: Big Brother

After flogging one-legged turkeys from the back of a three-wheeled van, Del's confident at last he's onto a winner with Trigger's consignment of Old English vinyl briefcases. How can his brother Rodney even think of abandoning the high-flying world of trading for a real job?

Tuesday, September 15th, 1981

s1e2: Go West Young Man

Rodney's depressed. His mate Mickey Pearce has moved in on his bird - Monica of the fat thighs - and life isn't exactly a social whirl. Del has the solution - they'll all be millionaires in a year! Cue his smooth friend Boycie and a very dodgy deal....

Tuesday, September 22nd, 1981

s1e3: Cash and Curry

Del's swooping in on the deal of a lifetime - it could keep them in Pilau rice forever. All he has to do is get hold of a poxy statue. Trouble is, he hasn't reckoned on a touch of gang warfare.

Tuesday, September 29th, 1981

s1e4: The Second Time Around

Del's rekindled passion with old flame Pauline and it looks like wedding bells are in the air again. Rodney's not so thrilled after what happened to her first two husbands...

Tuesday, October 6th, 1981

s1e5: A Slow Bus to Chingford

Del has a dream: The Trotter corporate skyscraper, rising majestically against the Peckham skyline. It's time for the latest moneymaking scam, Trotter's Ethnic Tours. But, why are there no takers?

Tuesday, October 13th, 1981

s1e6: The Russians Are Coming

The threat of nuclear war looms over Peckham. What will become of the Nag's Head if the Russians attack? One things guaranteed: the Trotters will be sitting pretty in their DIY shelter...
Season 2
Thursday, October 21st, 1982

s2e1: The Long Legs of the Law

Streuth! Rodder's besmirching the good reputation of the Trotter family by dating a policewoman...

Thursday, October 28th, 1982

s2e2: Ashes to Ashes

Del's busy selling Trig's gran's genuine antique urns. Trouble is, one of them is Trig's Grandad's last resting place!

Thursday, November 4th, 1982

s2e3: A Losing Streak

Del and Boycie are set to play the biggest poker game Peckham's ever seen... But what exactly has Boycie got up his sleeve?

Thursday, November 11th, 1982

s2e4: No Greater Love...

Rodney's got himself a bird at last! Unfortunately, she's no spring chicken and her jailbird husband is about to be released...

Thursday, November 18th, 1982

s2e5: The Yellow Peril

Del's got a job painting a Chinese restaurant - but is he wise to get some help from Rodney 'Leonardo' Trotter?

Thursday, November 25th, 1982

s2e6: It Never Rains...

The Trotter family holiday is underway when Grandad runs into a bit of trouble with the Spanish police.

Thursday, December 2nd, 1982

s2e7: A Touch of Glass

Del introduces the Dresden-collecting aristocracy to some North Korean porcelain and his chandelier-cleaning service.
Season 3
Thursday, November 10th, 1983

s3e1: Homesick

Del Boy uses Rodney's election as chairman of the local tenants' association to plot a move to ground-floor accommodation.

Thursday, November 17th, 1983

s3e2: Healthy Competition

Rodney breaks up the Trotter partnership to go it alone - with Mickey Pearce! Does Mickey's trip to the Costas mean that the duo are opening a Spanish branch already?

Thursday, November 24th, 1983

s3e3: Friday the 14th

The Trotters visit Devon for a weekend's fishing but get involved with an escaped 'psycho' from the local mental hospital.

Thursday, December 1st, 1983

s3e4: Yesterday Never Comes

Del Boy falls for posh tart Miranda when she comes to view a 'Queen Anne' cabinet, but Miranda is more interested in the painting that the boys' Gran lifted from her art dealer employer.

Thursday, December 8th, 1983

s3e5: May the Force Be With You

D.I. Slater is on the track of a stolen microwave oven and Del Boy is in the frame.

Thursday, December 15th, 1983

s3e6: Wanted

Rodney is on the run after he is accused of being the 'Peckham Pouncer' - but where is that fragrant smell, wafting through the ventilation ducts of Nelson Mandela House, coming from?

Thursday, December 22nd, 1983

s3e7: Who's a Pretty Boy?

Del Boy arranges for Rodney & Grandad to redecorate Denzil & Corrinne's flat. What is Corrinne going to say when she finds out that her canary is brown bread?
Season 4
Thursday, February 21st, 1985

s4e1: Happy Returns

Rodney's in love with Debbie from the newsagents. Could this mean the end of his dirty magazine fetish? Trouble is she's only 19, and 19 1/2 years ago Del was pretty friendly with her mum...

Thursday, February 28th, 1985

s4e2: Strained Relations

After Grandad's funeral, Delboy & Rodney are surprised to find that his brother, Uncle Albert, has moved in with them - bringing his nautical nightmares.

Thursday, March 7th, 1985

s4e3: Hole in One

The Trotters are potless, so Uncle Albert comes to the rescue by having an 'accident' with the open cellar door of the Nag's Head.

Thursday, March 14th, 1985

s4e4: It's Only Rock and Roll

Rodney is the drumless drummer in Mental Micky's band, 'A Bunch Of Wallies'. Del Boy takes on the job of manager, getting them an abortive St. Paddy's night gig at The Shamrock Club.

Thursday, March 21st, 1985

s4e5: Sleeping Dogs Lie

Del's on to a great money making scheme - looking after Boycie and Marlene's new puppy Dukie for a steal at £60 a week. Should be a doddle - a bit of the old Pedigree Chum and they should be away. Then Dukie falls victim to Salmonella poisoning...

Thursday, March 28th, 1985

s4e6: Watching the Girls Go By

Del sets Rodney up with a date, but when she gets to the do at the Nag's Head she makes Rodney wish he hadn't.

Thursday, April 4th, 1985

s4e7: As One Door Closes

When Del Boy's hooky 'louvry' door deal, financed with Denzil's redundancy money, falls through, the boys attempt to repay him by catching a rare butterfly.
Season 5
Sunday, August 31st, 1986

s5e1: From Prussia with Love

When a German damsel turns up in the Nag's Head, she's definitely in distress - and nine months pregnant at that. Rodney's all beer and sympathy, but Del's got an idea - could this be the answer to Boycie and Marlene's dreams of a child and a golden opportunity to make a few bob along the way?

Sunday, September 7th, 1986

s5e2: The Miracle of Peckham

Del Boy gets religion when the Madonna at the local church is seen to shed tears. But why does she only cry when it's raining, and where did that lead in Del's garage come from?

Sunday, September 14th, 1986

s5e3: The Longest Night

A burglar makes a daring raid on the local supermarket just as Del and family are out buying their weekly French stick. What's worse, Del sold him a duff watch down the local market...

Sunday, September 21st, 1986

s5e4: Tea for Three

Del's tampered with the sunbed controls and Rodney's seeing red - literally! His face is done to a turn. He'll hardly wow Trigger's niece, Lisa, with his handsome good looks now, which leaves the way pretty clear for Del himself. But revenge should certainly be sweet when Rodders volunteers Del for a spot of hanggliding.

Sunday, September 28th, 1986

s5e5: Video Nasty

Rodney gets a grant from the local college to make a film, but first he must come up with a viable screenplay. Del gets him a secondhand typewriter, and also suggests a storyline of 'A Rhino Loose in the City'. To make matters worse, the director, Mickey Pearce, fed up with waiting for Rodney to write the story, starts making porn films, only for Rodney to end up starring in one.

Sunday, October 5th, 1986

s5e6: Who Wants to be a Millionaire?

Del Boy gets the chance to make a new start (and to become a millionaire) in Australia - fronting Jumbo Mill's used car business.
Season 6
Sunday, January 8th, 1989

s6e1: Yuppy Love

'80s fever is spreading fast! Del Boy's on the up and into the exciting world of red braces and yuppy sorts. Armed with his filofax and briefcase, he's ready to take on the city - well, Peckham anyway. Meanwhile, Rodney's on the pull, with a classy new bird called Cassandra. Wonder what she'll think of Nelson Mandela House...

Sunday, January 15th, 1989

s6e2: Danger UXD

Just faking a signature on a delivery note means that Del can take possession of 50 dolls for absolutely nothing. The only problem is that 'Lusty Linda' and 'Erotic Estelle' are not exactly what he had in mind and would seem more appropriate to Dirty Barry's dubious trade than to the local toyshop...

Sunday, January 22nd, 1989

s6e3: Chain Gang

It's the deal of a lifetime! Faced with the opportunity to buy 250 18-karat gold chains from retired jeweller Arnie, Del can't resist. Hastily a multi-million dollar business consortium is formed - well, Mike from the Nag's Head, Trig, Boycie, Uncle Albert and a reluctant Rodney, anyway. Everything's pretty cushty until Arnie's taken ill just as the deal is about to be sealed, and Del is left feeling that all that glitters...

Sunday, January 29th, 1989

s6e4: The Unlucky Winner Is...

Rodney's won a holiday for three in the Mediterranean, courtesy of Del and the Megaflakes drawing competition. The only snag is he's got to pretend he's 14 years old all week. Should be a doddle - all he's got to do is keep his head down. Then the skateboarding and breakdancing competitions begin...

Sunday, February 5th, 1989

s6e5: Sickness & Wealth

While excruciating stomach cramps and a constant diet of health salts might drive some people to visit the doctor, not our Del! Oh no, he's only suffering from that scourge of all yuppies, PMA - Positive Mental Attitude! So it's going to require some nifty plotting by Rodney and Uncle Albert to get Del to visit the dreaded 'D' word!

Sunday, February 12th, 1989

s6e6: Little Problems

With his diploma in Computer Science, new job in Casandra's father's firm and impending marriage, Rodney's certainly on the up. Del's even promised to take care of his share of the flat deposit. Only problem is, Del's gone and got himself into a bit of bother over some hooky mobile phones with the less-than-understanding Driscoll brothers, and unless he comes up with £2,000 pretty sharpish they're going to take care of him. Rodney and Cassandra are married, and when he returns home from honeymoon, Del Boy gives him some good advice.
Season 7
Sunday, December 30th, 1990

s7e1: The Sky's the Limit

What can Albert and Del do about Rodney leaving Cassandra and moving back in? Alan suggests that Rodney pick her up when she arrives back from her week in Spain. However, chaos at Gatwick means that the evening Rodney planned doesn't happen. Could there be some connection with Del's purchase of a satellite dish?

Sunday, January 6th, 1991

s7e2: The Chance of a Lunchtime

Raquel has an audition for a play, and Del has volunteered to help her rehearse. Rodney and Cassandra meet for supper, each thinking that the other made the first move. Things seem to be going well before Rodney gets tangled up with Trudy. Del tells Albert and Rodney that he sees two people when he looks at Raquel. Either Raquel's pregnant or Del's drunk!

Sunday, January 13th, 1991

s7e3: Stage Fright

With Raquel pregnant, Del 'Yuppy' Trotter's plan to achieve millionaire status must move up a gear. So the chance to supply the cabaret at the Starlight Rooms for old 'friend' Eric to the tune of 600 quid is too good to miss. With Raquel dusting off her vocal chords in the kitchen and Trig's mate Tony Angelino, the singing dustman, waiting in the wings, everything's sorted. Until Del discovers exactly who the real owner of the club is and the extent of Tony's vocal range...

Sunday, January 20th, 1991

s7e4: The Class of '62

A class of '62 reunion in the Nag's Head signals Roy Slater's return to Civvy Street after years in the nick. But why has the crooked ex-copper decided to come back to Peckham when he is universally loathed? Just as Trig, Del, Boycie and Denzil begin to believe that he really has changed for the better, Del discovers the real reason for his return...

Sunday, January 27th, 1991

s7e5: He Ain't Heavy, He's My Uncle

After a night at the Nag's Head, Uncle Albert comes home beaten up and tells tales of two, three or was it four muggers. But something isn't right and he runs away from home. Finally Del Boy and Rodney realise where to find him.

Sunday, February 3rd, 1991

s7e6: Three Men, a Woman and a Baby

Del's about to become a father, but even that can't cheer Rodney up. The Polar Cap is melting, the rainforest is dying, the sea is being poisoned, and he hasn't had 'a bit' for months. Maybe one of Del's new ponytail wigs could enhance his image in Cassandra's eyes...
Season 0
Tuesday, December 24th, 1985

s0e23: White Mice

Del is investigated by a BBC consumer expert.

Saturday, November 29th, 1986

s0e24: Royal Variety Show

Del and Rodney along with Albert arrive at Drury Lane London thinking they are delivering dodgy goods to Chunky Lewis a nightclub owner in the West End. Unfortunately they take a wrong turn and end up walking into the middle of the Royal Variety performance. They mistake the Duchess of York (Fergie) for Chunky Lewis...bear in mind she wasn't too slim in those days. Performed on 24th November 1986.

Saturday, December 1st, 1990

s0e25: The Robin Flies At Dawn

Del, Rodney and Uncle Albert send a message to the troops.

Friday, March 14th, 1997

s0e26: Comic Relief Special

A short scene, based entirely in the flat, featuring a young Damien. The first half features Del and Rodney slipping in references to other TV shows featuring David Jason and Nicholas Lyndhurst (e.g. A Touch of Frost, Goodnight Sweetheart) before the duo come out of character and make an appeal to camera for donations for Comic Relief.

Saturday, February 28th, 2004

s0e27: Britain's Best Sitcom - Only Fools and Horses

"'Only Fools' proved that you can set a show in a scruffy, violent working class Peckham Council Estate without getting all Ken Loach about it. It made cockneys out of everyone born within earshot of BBC1. And put Peckham on the map". "'Only Fools' gave the world Derek Edward Trotter, the fast-talking, quick thinking whirlwind at the centre of the show who stirs up clouds of cash, sambuca, dodgy Russian video cameras and affection wherever he turns. A fool worthy of Dickens or Shakespeare". "And it gave us Rodney Charlton Trotter, the ultimate sidekick, straight man and annoying kid brother. The voice of reason, yin to Del's yang. Two GCE's and not an ounce of sense". "The show is chock full of family values, practical morality and workaday virtues. Family and friends, loyalty and decency, curry and chips. It handles the heavy stuff - thwarted dreams, miscarriage and even death. But can still turn this unpromising material into comedy gold sometimes in a single sentence". "The show and the characters have grown with the audience in real time. Del's got older, milder, then richer. Rodders has grown some sense and jowls. And it's all 'real', not padding"! "It has the single best sight gag on telly - Del falling through the bar, and the second best - the chandelier falling down". "'Only Fools' even had the perfect ending. The boys started off on their usual journey but this time came away with their dream of becoming rich realised, but only once Sullivan had realised all the dreams they didn't know they had by having them grow up, become kind to each other and everyone else and turn into fully rounded human beings". "It's cheap as chips, but worth its weight in gold"!

Saturday, December 21st, 1985

s0e28: Rover Advert

Filmed in 1985 and reportedly shown in New Zealand and Australia it features Boycie showing Del the latest available model.

Monday, April 7th, 2003

s0e29: The Story Of...

It's been emotional. It's been gripping. But most of all it's been completely hilarious. 21 years after first appearing on our screens, audiences (which reached 24 million) are still devoted to the antics of Del and Rodney and their muckers. But what is it about this Peckham posse that makes their marketplace wheelings and dealings so endearing to generations? Who would know better than the show's writer and the cast? For the first time ever John Sullivan, David Jason, Nicholas Lyndhurst and the real faces behind Boycie, Trigger, Raquel, Cassandra and the gang reveal the secrets behind the success of this huge comedy hit. On location at 127 Nelson Mandela House and at the Nag's Head, we discover the behind-the-scenes stories, the stars reveal their own favourite memories and we learn just how they went about making us love Britain's biggest plonkers.

Monday, April 7th, 2003

s0e30: Extended interview with David Jason

Extended interview with David Jason who plays the part of Delboy in the BBC Comedy.

Monday, April 7th, 2003

s0e31: Extended interview with Nicholas Lyndhurst

Extended interview with Nicholas Lyndhurst who plays the part of Rodney in the BBC Comedy.

Sunday, January 24th, 2010

s0e32: Rock & Chips: Part 1

Prequel to Only Fools and Horses, set in the 1960s, Joan Trotter is in an unhappy marriage with the work-shy Reg, with whom she has a teenage son, Derek ("Del Boy"). However, the reappearance in Peckham of bank robber, "art connoisseur" and womaniser Freddie Robdal, recently released after a ten year prison sentence, would bring about changes in Joan's life.

Wednesday, December 29th, 2010

s0e33: Rock & Chips: Part 2 - Five Gold Rings

Christmas is coming and money is tight in the Trotter household. Reg and Ted are still their usual workshy selves. It's only Del who is bringing in any cash, from his market stall dealings in American imported records.

Thursday, April 28th, 2011

s0e34: Rock & Chips: Part 3 - The Frog And The Pussycat

It's 1961 and Joan is still keeping the Trotter fortunes afloat. She is holding down two jobs - one at the Ritz cinema and the other as Freddie Robdal's charlady. Meanwhile Del is trying to become a movie director.

Thursday, April 28th, 2011

s0e35: Rock & Chips: Part 3 - The Frog And The Pussycat

It's 1961 and Joan is still keeping the Trotter fortunes afloat. She is holding down two jobs - one at the Ritz cinema and the other as Freddie Robdal's charlady. Meanwhile Del is trying to become a movie director.
Season 5
Wednesday, December 25th, 1985

s5e0: To Hull and Back

Just a simple courier job says Boycie but the Trotter's life on the ocean wave doesn't go completely to plan. They run into their old friend Slater 'The Slag' but it isn't all plain sailing for him either.