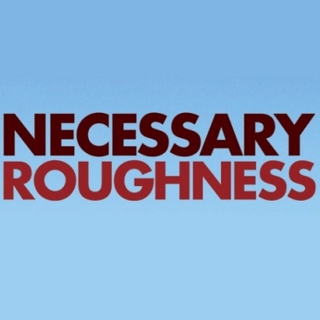 Season 1
Wednesday, June 29th, 2011

s1e1: Pilot

Recently divorced, Dr. Dani Santino is assigned to be the new team therapist for the local pro football franchise, the New York Hawks.

Wednesday, July 6th, 2011

s1e2: Anchor Management

Dr. Dani begins working with a news anchor (Nicholas Bishop) after he makes some on-air mistakes. Meanwhile, T.K. is sidelined for a game and Lindsay (Hannah Marks) begins seeing a boy that Dani finds suspicious.

Wednesday, July 13th, 2011

s1e3: Spinning Out

A NASCAR driver needs help getting back behind the wheel after a crash. Elsewhere, T.K. clashes with a rookie wide receiver; and Lindsay and R.J. lose control of a party they're throwing.

Wednesday, July 20th, 2011

s1e4: Habit Forming

Dani works with rookie Randall Boozler (James Earl), who continues to skip practices.

Wednesday, July 27th, 2011

s1e5: Poker Face

A poker pro wants Dani to identify his "tell," which is damaging his career, but Dani thinks there is more behind his problems.

Wednesday, August 3rd, 2011

s1e6: Dream On

An entrepreneur worries that his frequent nightmares may threaten his success; Dani attends her high school reunion.

Wednesday, August 10th, 2011

s1e7: Whose Team Are You On

When infighting among the players' wives and girlfriends goes viral, Dani must intervene; Nico searches for a damaging video tape.

Wednesday, August 17th, 2011

s1e8: Losing Your Swing

Dani treats a golf star with the "yips'; TK gets a new therapist; a former professor sparks Dani's interest.

Wednesday, August 24th, 2011

s1e9: Forget Me Not

Dani takes on a successful female boxer who is inexplicably losing fights and her memory. Meanwhile, Laz takes TK's therapy to the next level, and Matt receives an enticing offer, just not from Laura.

Wednesday, August 31st, 2011

s1e10: A Wing and a Player

Dani helps the Hawks? and their suicidal mascot get over the playoff curse that's haunted them for six years. Meanwhile, TK meets his match off the field, and Dani's relationship with J.D. heats up.

Wednesday, September 7th, 2011

s1e11: Baggage Claim

When a mogul's way of life puts her empire in danger, she seeks Dani's help who is nearing the first anniversary of her divorce.

Wednesday, September 14th, 2011

s1e12: Goal Line

It's the game the Hawks have been working towards all season, and everyone's got playoff fever-especially TK, whose symptoms include epic freakouts. For some reason, usually-tough TK is spooked big time by Maurice "The Minefield" Manningfield, a take-no-prisoners cornerback from Chicago with a flair for trash talk. And with TK's panic attacks threatening to ruin the Hawks' chances (not to mention his relationship with Vivica) Dani's got to figure out a way to get inside his head-and get the Minefield out of it-before the big game.
Season 2
Wednesday, June 6th, 2012

s2e1: Shrink or Swim

The Hawks are facing problems before the football season even begins, the team's owner Marshall Pittman is getting divorced from his wife, who is trying to take control of everything. Meanwhile, Dr. Dani tries to hide her relationship with Matt while dealing with the IRS and unpaid taxes. And TK is trying to deal with getting shot in his own way, without any help from Dr. Dani.

Wednesday, June 13th, 2012

s2e2: To Swerve and Protect

A Roller Derby star needs Dani to sniff out the cause of her mysterious collapse. Meanwhile, Ray Jay tries to figure out how to skate through issues with his new girlfriend. Plus, Marshall Pittman gives TK an ultimatum; prove you can run... or lose your bonus.

Wednesday, June 20th, 2012

s2e3: Wide Deceiver

Wednesday, June 27th, 2012

s2e4: Slumpbuster

Dani works with a baseball slugger who has had trouble hitting the ball. Pittman begins exhibiting strange behavior. T.K. must deal with his wound, and Matt bonds with Ray Jay and Lindsay while simultaneously weakening his and Dani's relationship.

Wednesday, July 18th, 2012

s2e6: What's Eating You?

Dani treats a Hawks linebacker; T.K. causes mischief as he puts the pressure on Damon; Jeanette returns to town; and Lindsay sees a therapist.

Wednesday, July 25th, 2012

s2e7: Spell It Out

A spelling-bee champ needs help dealing with his stuttering; T.K. is faced with a problem he thought was in the past; a league representative pays a visit to Nico; and Jeanette delays coming clean.

Wednesday, August 15th, 2012

s2e9: Might as Well Face It

Dr. Dani treats a pro video gamer. Matt and Dani find there are "hidden" perks to calling it quits. Training camp is over for the Hawks and it's time for Matt and Coach to decide who will make the cut. Razor's troublesome past becomes an issue in the present and when TK tries to help him out, it becomes apparent that TK needs help too...and fast.

Wednesday, August 22nd, 2012

s2e10: Double Fault

Dani helps tennis players who are having problems on and off the court. Elsewhere, T.K. is the victim of a theft, leading Matt to face off with T.K.'s agent; Nico discovers a security breach; Ray Jay has a new financial plan; and Jeanette's dilemma comes to a head.

Wednesday, August 29th, 2012

s2e11: All the King's Horses

Disaster looms as the Hawks season opener approaches.

Wednesday, February 13th, 2013

s2e15: Regret Me Not

Dani tries to unearth the cause of Quarterback Rex Evans' rage problem. Meanwhile, TK looks for help because he's getting worked on and off the field.

Wednesday, January 23rd, 2013

s2e12: Frozen Fish Sticks

Dani must become a patient in order to get her career back on track; T.K. returns to work but is dismayed to find he's been replaced; and Juliette, Nico and the front office clash after Pittman's death.

Wednesday, January 30th, 2013

s2e13: Hits and Myths

Dani treats rock stars; T.K. tries to get his job back; the team adjust to Juliette's leadership; and Dani tries to tap into her subconscious for insight into her love life.

Wednesday, February 6th, 2013

s2e14: The Fall Guy

Dr. Dani tries to help hot-tempered Coach Purnell keep his cool. Also, Nico and Matt investigate a major scandal. Meanwhile, TK turns to the Hawks' Quarterback to try and get himself back up to #1 wide out.

Wednesday, February 20th, 2013

s2e16: There's the Door

A secret surfaces and threatens to cause a scandal that could bring down the Hawks' entire season. Dani makes a decision regarding her feelings for Matt and Nico.
Season 3
Wednesday, June 12th, 2013

s3e1: Ch-Ch-Changes

Dani receives a tempting offer from a businessman. Elsewhere, TK tries to adjust to a tough new coach; Nico returns; and Dani helps a baseball player confront his fear of flying.

Wednesday, June 26th, 2013

s3e3: Swimming with Sharks

Dani steps in to help a star basketball player whose career is in free throw freefall. Connor goes to war with a rival management company. TK might be the war's first casualty.

Wednesday, July 10th, 2013

s3e4: Snap Out of It

Dani helps a self-help guru, Nolan, who doesn't believe in talk therapy. Meanwhile, TK has met his match in Sheera, and Nico gathers inside information on V3.

Wednesday, June 19th, 2013

s3e2: Gimme Some Lovin'

Dani helps a former child star struggling with growing pains that have put her career on the rocks. Connor works to revamp TK's image to snag a major endorsement. Nico finds himself at odds with Dani.

Wednesday, July 17th, 2013

s3e5: V3 for Vendetta

Connor searches for the mole at V3 and Dani helps an accountant with a secret. Meanwhile, Paloma wants to get on the fast track and TK's relationship with Sheera heats up.

Wednesday, July 24th, 2013

s3e6: Good Will Haunting

Dani works with a fantasy writer; a sex tape scandal threatens TK's career. Meanwhile, Connor works on damage control and Nico has information that could shake up V3.

Wednesday, July 31st, 2013

s3e7: Bringing the Heat

Connor asks Dr. Dani to resume a course of therapy with her very first V3 client. TK struggles to shake Sheera after their break-up. Nico continues to work behind the scenes for the FBI to investigate the scandal at V3.